The new Premier League Football season starts next weekend. I am as always looking forward to it. It has been nice to have a bit of a rest from it. But now I am ready to go again. When I was seven years old I was so desperate to play for a football team. I begged my dad to get a bloke he knew to let me join the under ten side that he ran, which he did. They were my local team called Risborough Rangers.
After training with them for a while I made my debut while I was still just eight years old. I kept moving up the age groups with the same team. So I spent my entire time in kid's football, playing a year above my actual age group. Apart from a two year hiatus I took when the family moved to London for a bit. I played for every age group from under ten to under sixteen. We had a decent team and reached a few cup finals.
When I was fifteen I went to play for Wycombe Wanderers Lions Under sixteen's. Remember I was playing a year above, therefore could play another year in that age group. It was a nice set up. We had our own team tracksuits to wear to games. And a couple of the players were already training with the Youth Team. There were, as you would imagine some very good players in the squad. So my game time was sometimes limited there.
At the end of the season I had a trial game for the Wycombe Youth team. But I sadly did not get selected. Undeterred I went and had a trial with the Aylesbury United Youth team, which happily I did get selected for. I had a brilliant time playing for them for two years. It was a very professional set up. And we got to play our home matches where the first team played at Buckingham Road.
As it happened the first Allied Counties League match we played was away against Wycombe Wanderers. They played in Beaconsfield. As I was new to the squad. And one of the younger members of it. I will be honest I really did not expect to start that game. But fair play to the manager Bob Rayner, he picked me. I nearly scored in a goalless draw. Which having not been selected by Wycombe, would have been a very sweet moment. Especially as I knew their goalkeeper from my time with the Wycombe Lions.
During my time with the Ducks. We reached the final of the Berks and Bucks Cup. I scored quite a few goals. I had county trials for the Buckinghamshire Team. But I was played out of position at left back. And did not get in the squad. We also played against the first team in a training match. It included the great Cliff Hercules. The big centre half Matt Hayward was also playing. He ended up volleying the ball into my face from point blank range, giving me a nice split lip. Happy days!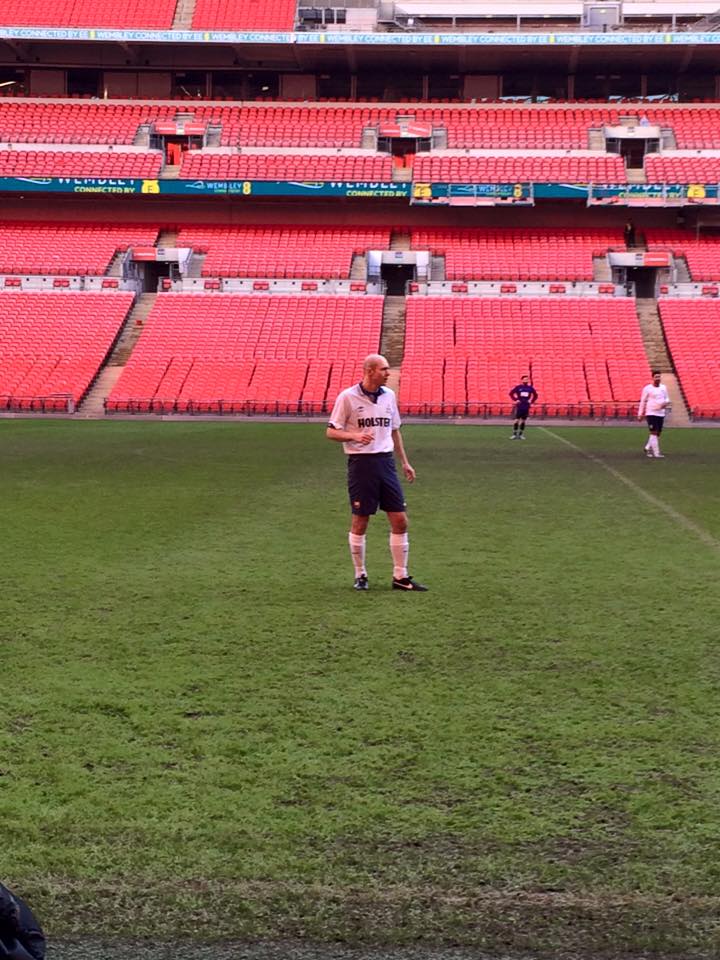 I did play one pre-season friendly for the Aylesbury United reserves away at Enfield. But sadly things did not work out there. So I ended up back at Risborough Rangers. Playing for the reserves and then for a short spell the first team. A few weekends ago Risborough Rangers were playing Aylesbury United in a pre-season friendly. I thought it would be a good opportunity to relive the past a bit. And see both of them in action.
The manager of Aylesbury United is Ben Williams. And their longest serving and most senior player is Greg Williams. I went to Aylesbury College with both of them. Therefore this also seemed like a great chance to catch up with them. All three of us did play together a few times for the College team. When I was playing for the Aylesbury Youth Team. Greg was playing for Thame United's so I played against him a few times back then to.
I also knew the new Risborough manager Mark Eaton. As I used to speak to him regularly when I was at Mix 96. And he was the boss of Aylesbury FC. Plus there were lots of familiar faces from over the years at the game. Including my old Aylesbury boss Bob Rayner. He also managed Risborough for many years to. The game itself was a reasonable watch. The Ducks won 4-1. Showing why they are the team that play at the higher level. I wish them both the very best of luck for the coming season.
I did get to see Ben Williams for a bit after the game. It was lovely to catch up. And find out what had been happening, since we last saw each other. I had a lovely long chat with Greg Williams to. He has had an amazing career. I mean for starters he is my age and is still going. He is just twenty games short of five hundred appearances for the Ducks. It was brilliant to see him. They are both top people. I hope they both achieve their personal goal's over the next nine months.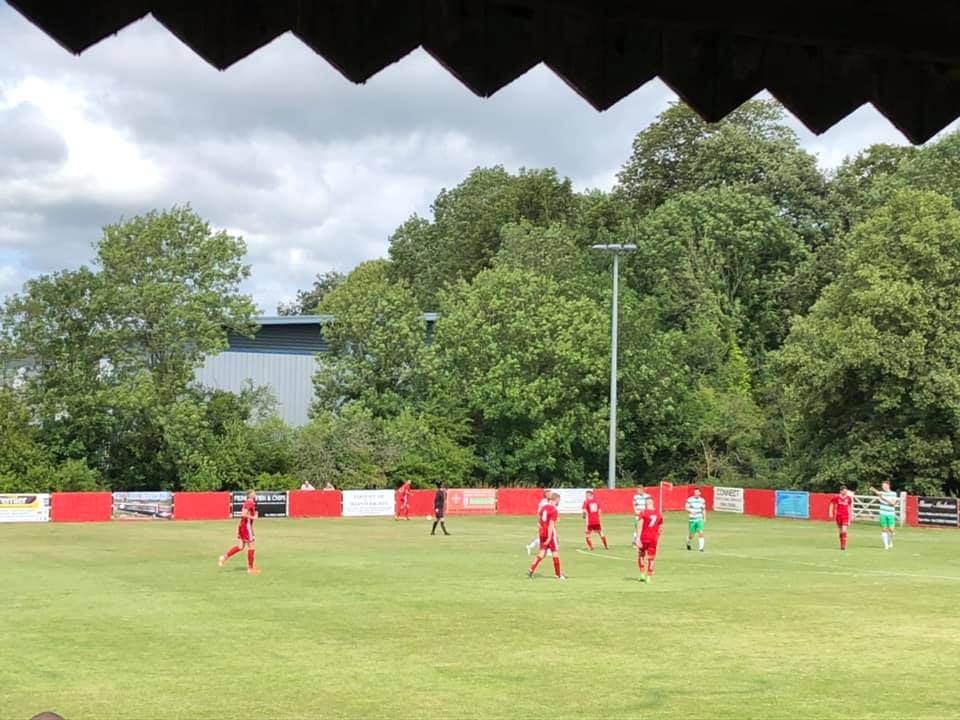 To get myself in the mood for the new Premier League Season I did the brand new Tour at the Tottenham Hotspur Stadium recently. As as season ticket holder I have obviously already been to the place a fair few times. But I wanted to see the bits I would not get to see on a match day. You need to book your tour in advance. Then on arrival you check in for it at the Club Superstore. Therefore if you get there early, you can have a browse round, while you wait.
It starts with a welcome video to wet your appetite. Then you head off behind the scenes to the first stop the VIP hospitality entrance. It is a guided tour with knowledgeable and friendly guides leading it. I learnt a lot about the new home of the Spurs. We then went to level nine, to a hospitality area, which is basically a huge bar with great views of the whole stadium.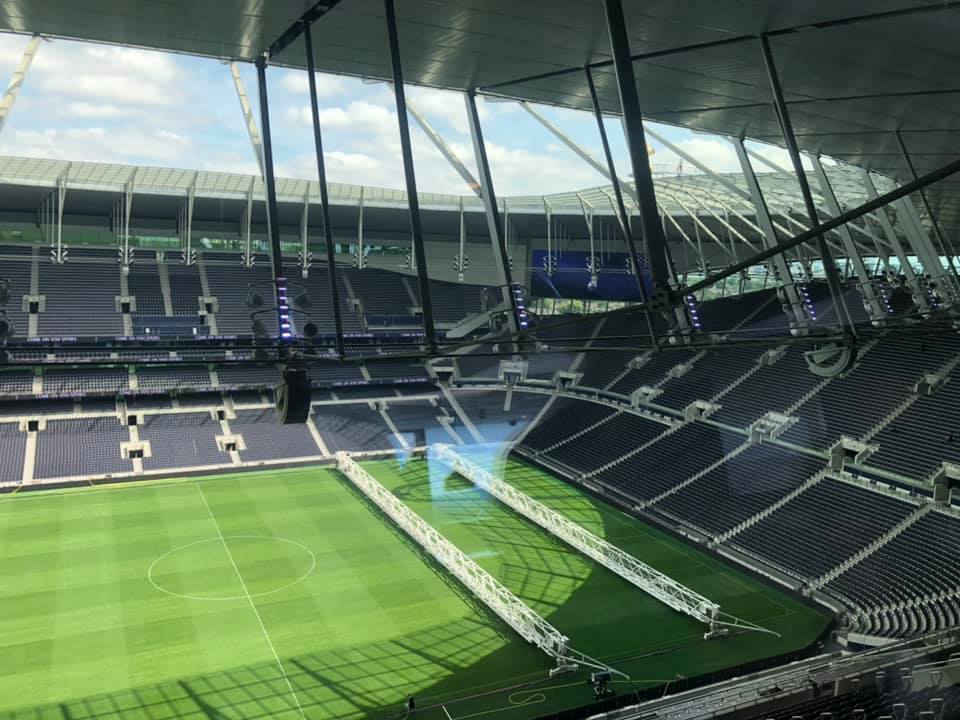 We were then taken to level four. To an amazing room with leather booths. Where people have food and drink. Before they get to sit in the comfiest seats. I have ever seen in a football ground. Amazingly they are even heated for those cold January nights. Needless to say my season ticket seat does not have this feature. Mind you I am not Alan Sugar or Adele.
Next up it was the bit I wanted to see most, the player's area. First it was the Mixed Zone. Where the players and manager will do all the television interviews. Then the massive but very plain away dressing room. It all still has that lovely new smell to it, everywhere you go. The home team have a big warm up room. And a special Ice Bath area for after matches. That they have to be in for six minutes at a temperature of thirteen celsius. Rather them than me.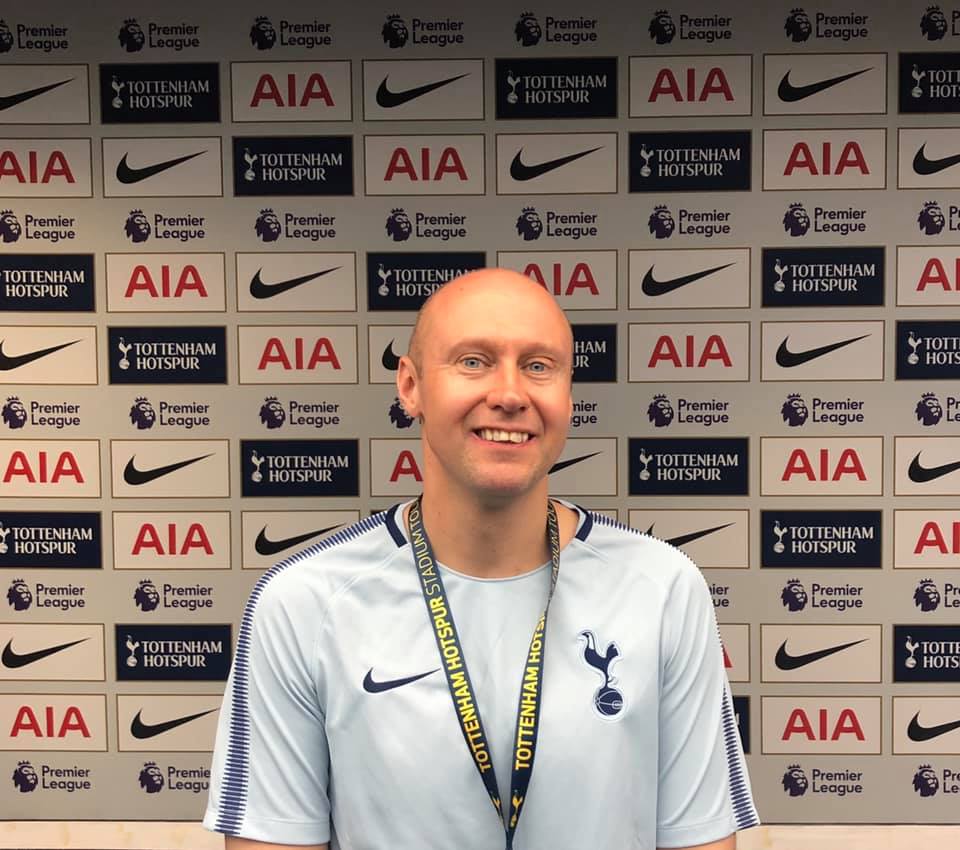 The Spurs dressing room itself is amazing. Every player has their name in lights above their place. I had to have a picture sat in of course Harry Kane's and Lucas Moura's spaces.
They pump in the air from inside the stadium, so that the players are used to it by the time they head out to play. So they can already smell the atmosphere and the grass.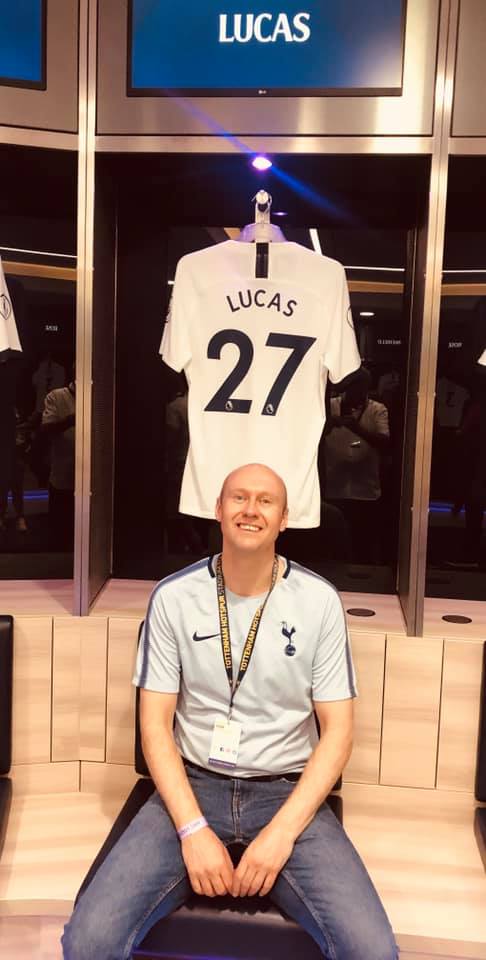 We then took a break from being players to pop in to the Tunnel Restaurant. Which does what it says on the tin. There is food and drink in there. You have great seats behind the bench to watch the game. Plus there is a massive window into the tunnel, so you can see the players and they can see you.
We then got to walk out of the tunnel to pitch side. That was a nice moment. The pitch has just been relayed and looks perfect. I had to of course sit in Mauricio Ponchettino's seat in the dug out. And just pretend for a brief moment that I was the manager of Tottenham Hotspur. We had plenty of time to take in this area and grab lots of photos there.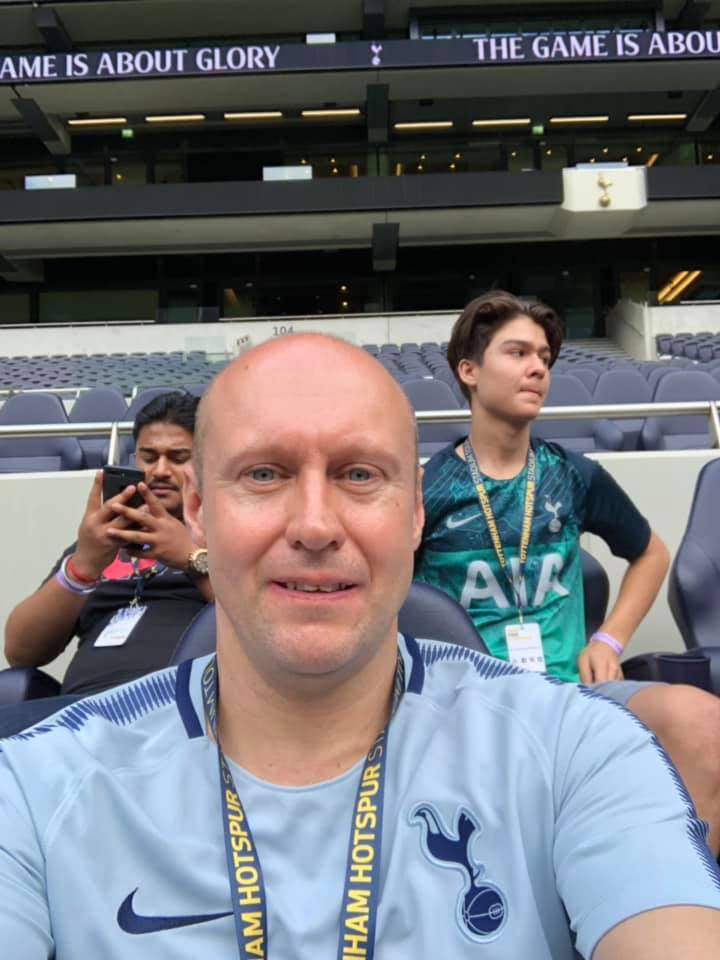 Then it was the Press Conference Room. Which I have to say is nicer that the one at Wembley Stadium. The seats for the journalists there are ace. I took my dad along with me for the tour. We had a picture taken up on the stage. And I think we both look quite at home in the hot seat.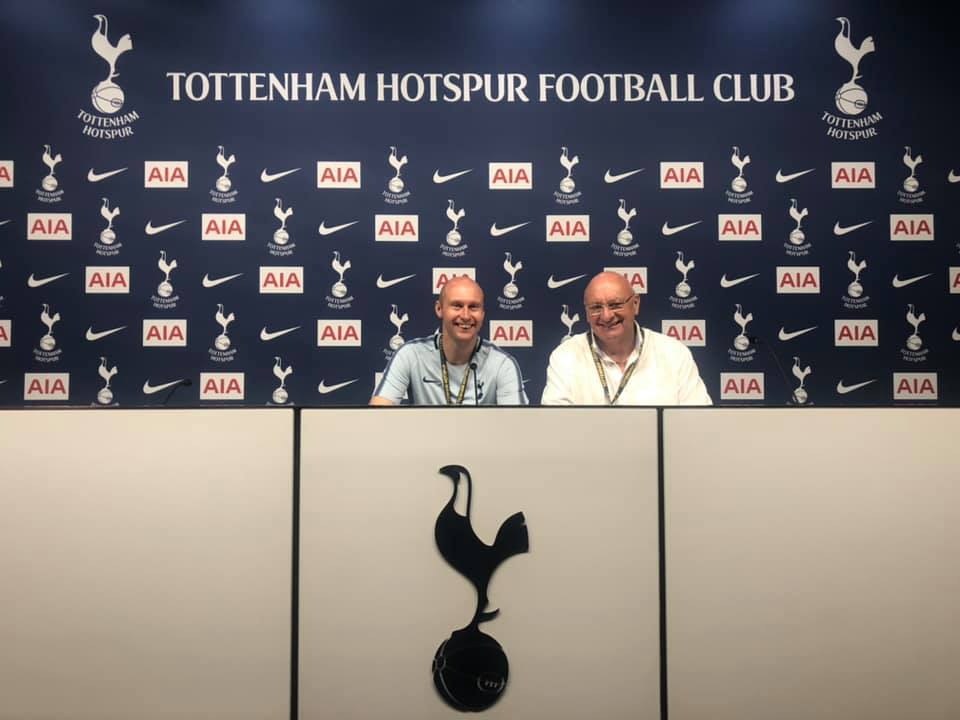 I thoroughly enjoyed having a look behind the scenes of my football club. It truly is a fantastic stadium. I have now decided that if I ever win the Lotto. I will be getting myself some seats in those top quality hospitality areas. The season starts at home against Aston Villa next Saturday. I will now be able to picture in my head where the players are and what they are up to before and after the game. Come on you Spurs!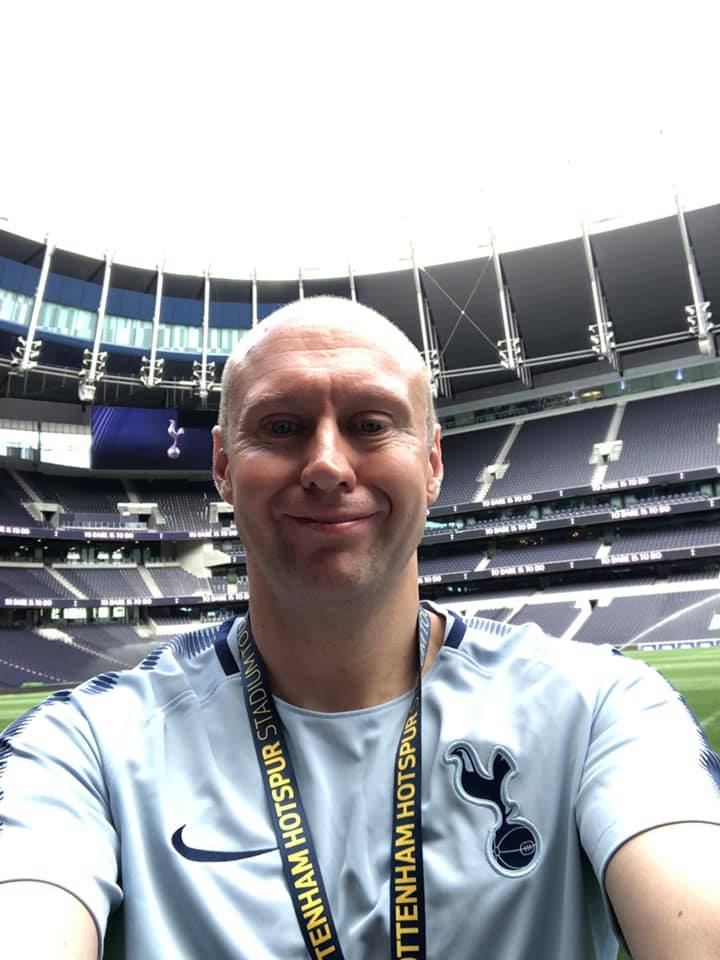 I paid my first ever visit to the Wyndham's Theatre in London's West End last week to see the play The Starry Messenger. It is a comedy drama about real life, the universe and everything else in between. It stars Matthew Broderick. (Who of course was the lead in one of the most memorable films from my childhood "Ferris Bueller's Day Off".) And Elizabeth McGovern. Both of whom are brilliant. As are the rest of the cast.
It is a very clever three set play. That looks at how our lives can be connected by random chance. While showing that we all have our own challenges and issues to address. All set against the back drop of the infinite wonder of the Universe. It is very real but also very funny with a lot of laugh out loud moments. You get, understand and feel for all the characters.
It is actually quite a long play in duration. But it is so well written and performed. That you do not feel it drags and are actually surprised it comes to the interval and end of the show, so quickly. It is a perfect piece of traditional theatre. With a slight modern day twist. It is only
on for another week. So you will need to be quick, if you want to see it.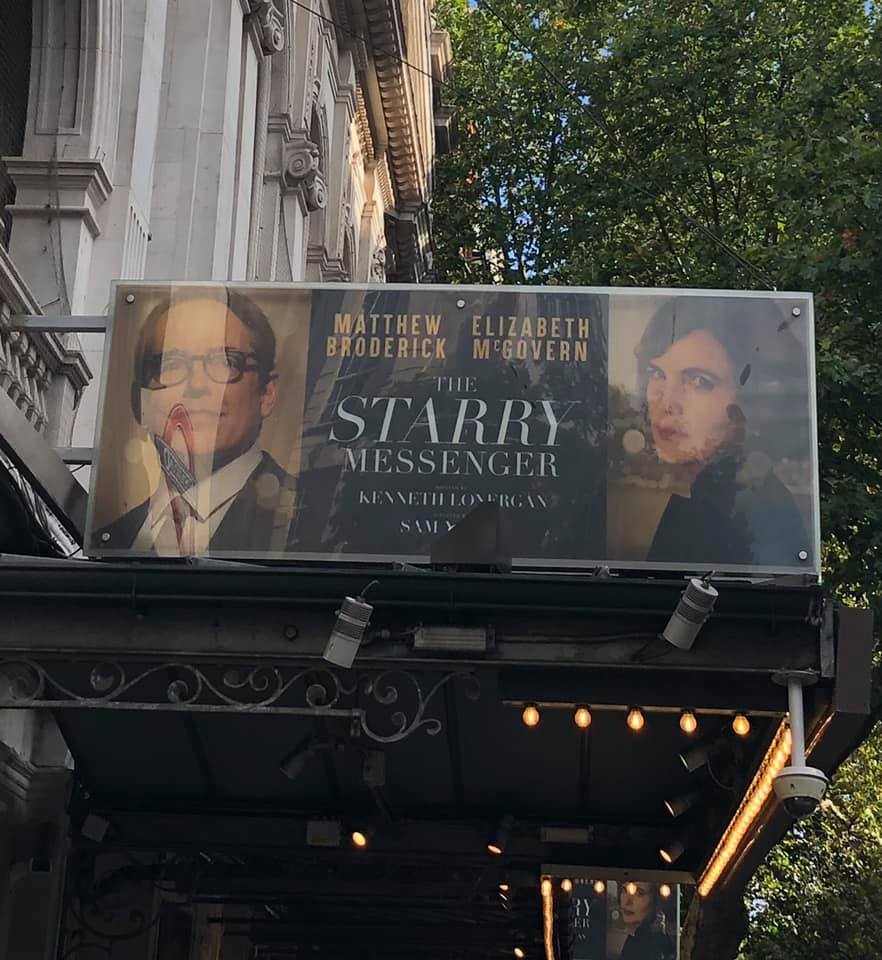 It is not a secret that I do not watch many films. I have to really want to see them. I average about one trip to the cinema a year. Therefore for me to see a film once is an achievement. But to actually want to see one again or even multiple times is almost unheard of with the exception of one franchise. I am a massive Star Wars fan. I can watch these films over and over again, especially the original three films.
Over the last few weeks on a Sunday afternoon ITV 1 have been showing those original three films. As a kid I had all the figures to play with including a Millennium Falcon. And last Christmas while buying a Lightsaber as a gift for a friend of mines son. I also bought myself one. Even as a man in his forties. I still think that I want to be a Jedi, when I grow up.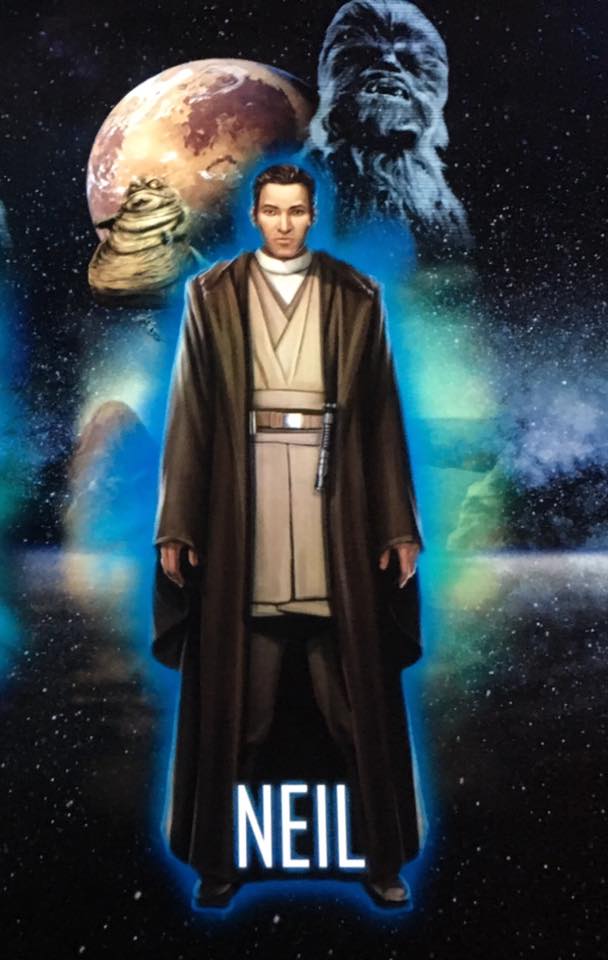 It is quite scary how many of the lines I can remember from these films. I can sill deliver them seconds before they do on screen. As I get older you can see new things and angles on the plot and acting.
Like for example I am pretty sure I was not aware of the tension between Princess Leia and Hans Solo. when I was a kid. Plus I had forgotten how many times she had kissed Luke Skywalker. Before they discovered they were sister and brother.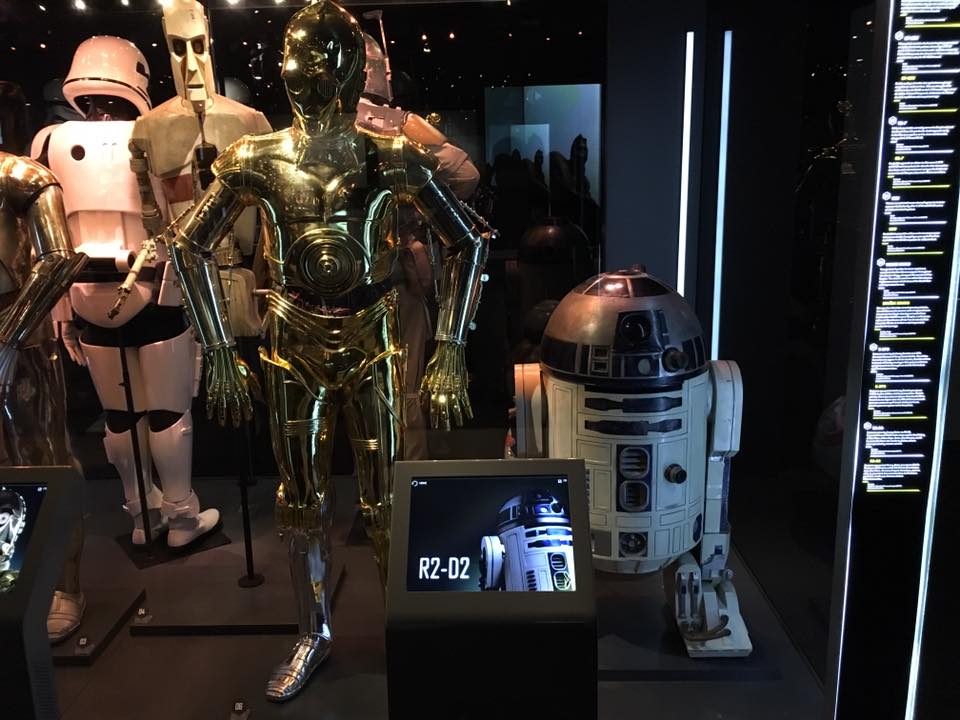 None of these things effect my enjoyment of them. Neither does the fact that each of the trilogy is jut basically the same story told in a slightly different way. It is escapism and entertainment, as far as I am concerned.
The other thing from my childhood that I can happily see over and over again is "Only Fools and Horses". I am now starting to think my general philosophy in life is a combination of Del Boy and Yoda. As you can imagine I am really looking forward to the latest Star Wars film due out in December. This will constitute a rare trip to the cinema for me.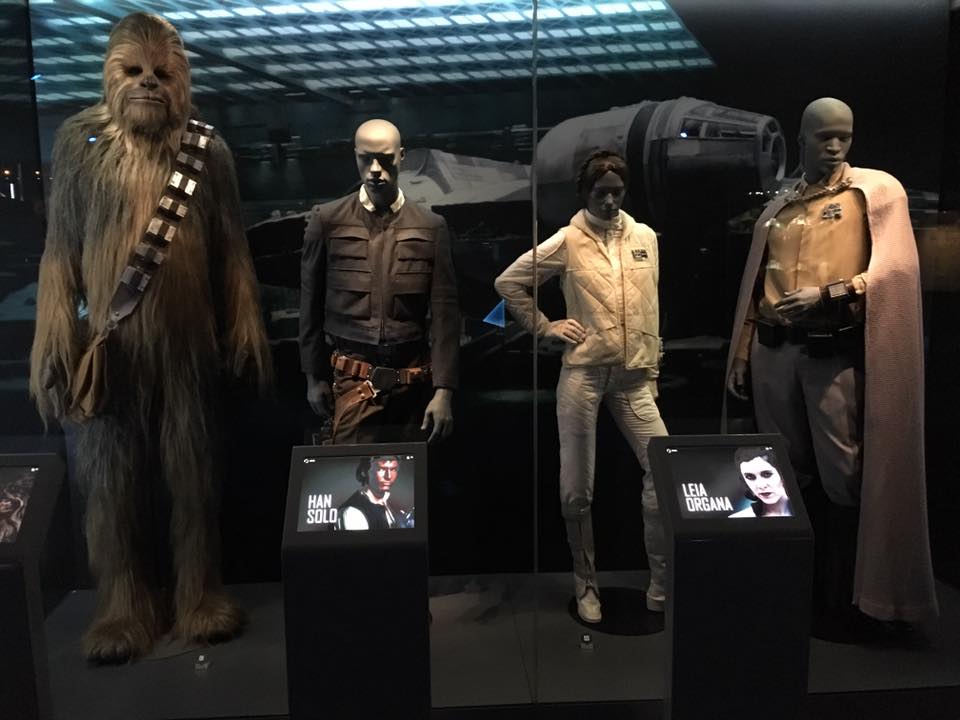 I have been back once again doing some work for the BBC. There is never a dull moment there. Louise Redknapp was serenading me with her brand new single outside the building one evening.
Laura Whitmore was being lovely and smiley as ever, when there for her Sunday morning Five Live Show. You never know who you might see, bump in to or end up in a lift with. Which really does add to the fun of being around the place.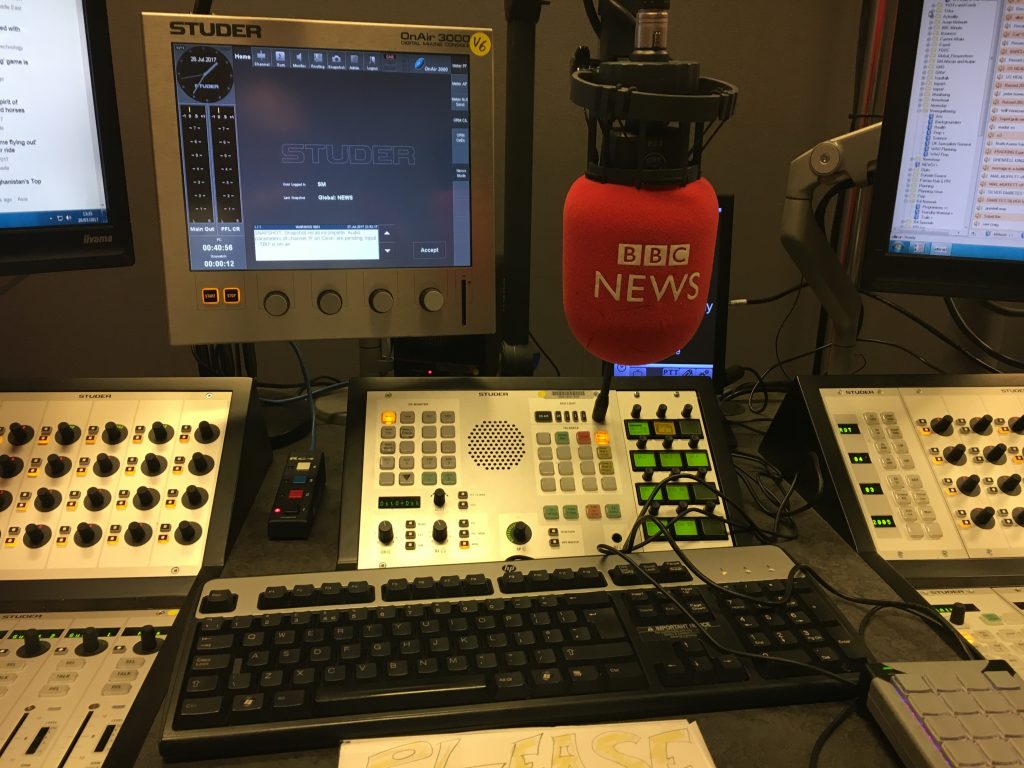 Have fun and we will catch up again in a couple of weeks. Cheers Neil.