I have always been a Tottenham Hotspur fan. The first game I ever saw was a Spurs side play Wycombe Wanderers at their old Loakes Park ground in a testimonial match. My team won comfortably with a hat-trick from Paul Walsh. Although I of course remained a Spurs fan, after this trip to see the "Chairboys". I decided to go and watch them more often, as they were based nearer to where I lived at the time.
At this point they were still in the Vauxhall Conference. And had a light blue home kit which weirdly is similar to the brand new Spurs third kit. Anyway I ended up watching the Wanderers regularly in my teens. In fact I was a season ticket holder there for a couple of seasons. I have always kept an eye on their results and still go and see them occasionally.
As it happens as well as my Dad and Mum both being season ticket holders. A friend of mine who I used to work with at Wembley is also a Wycombe fan. We went along to see them play Southend United a couple of weeks ago. They have actually had quite a decent start to the season and came from behind to win the game three-two in the last minute. I cannot fault the excitement factor they provided.
We did predictably bump into my parents after the game. There are two drummers amongst the Blues singing fans who provide a beat all through the game, although it does add to the atmosphere. I am not particularly a lover of it. But on the plus side they serve my favourite beer Rebellion at the ground. Therefore I would not rule out another trip there before the season is over.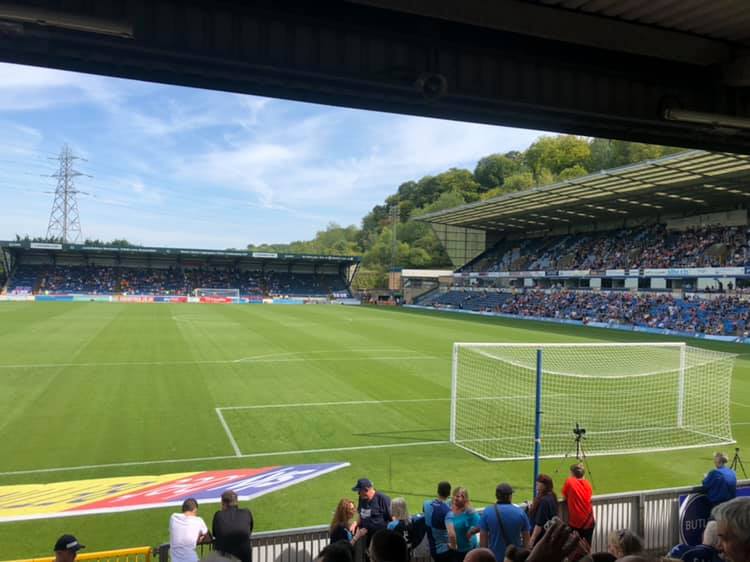 It was brilliant to be back at Mix 96 for the day the other Thursday. I was helping them with their coverage from The Bucks County Show. I have been involved in many of these big productions over the years normally on air from the showground myself. But this time I was in the studio pressing all the buttons for the legend that is Mr Nathan Cooper.
I have presented countless programmes from that studio, so it was great to be back in there once again. I felt very much at home. It was fun as ever to work with Nathan and the rest of the team there. This year it is the radio station's twenty fifth-birthday. Richard Carr, who I used to work with there has just produced a documentary, that I am delighted to feature in.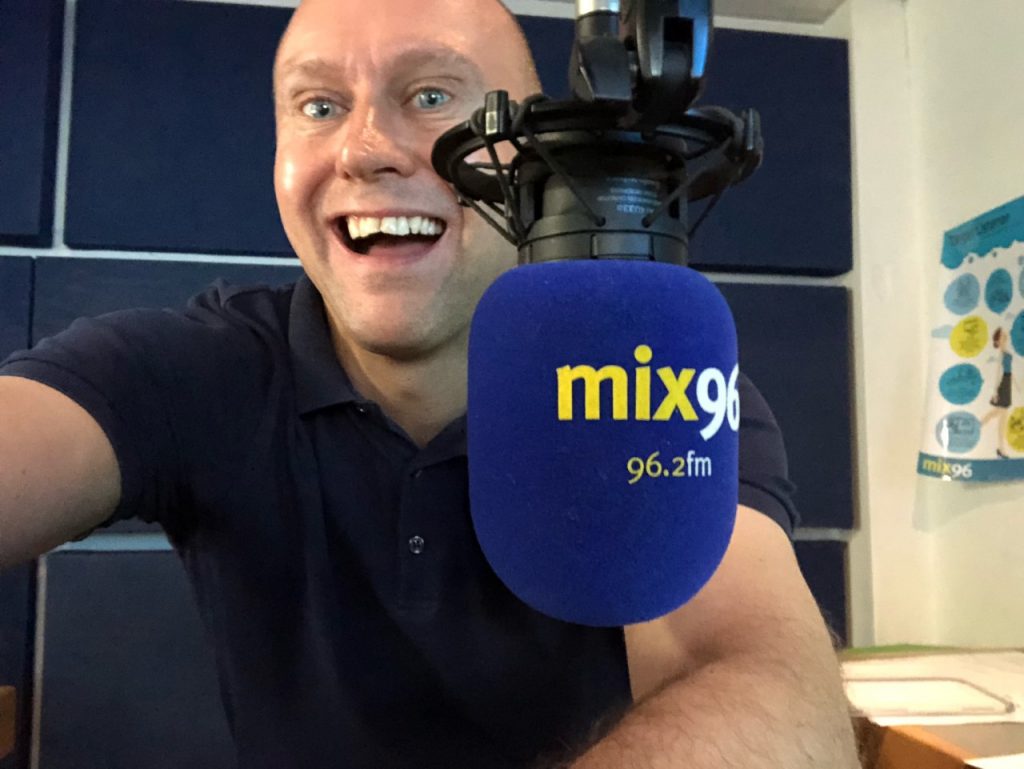 He has released part one. Which I have seen and which is absolutely brilliant. He has also put out a version of the first song played on the station when it launched ABBA's Dancing Queen with some current and former employees me included grooving along to it. That is epic! Next Saturday there is a Mix 96 Reunion which will also include the premier of Part two of the documentary. I am looking forward to this event. It will be great fun, I am sure.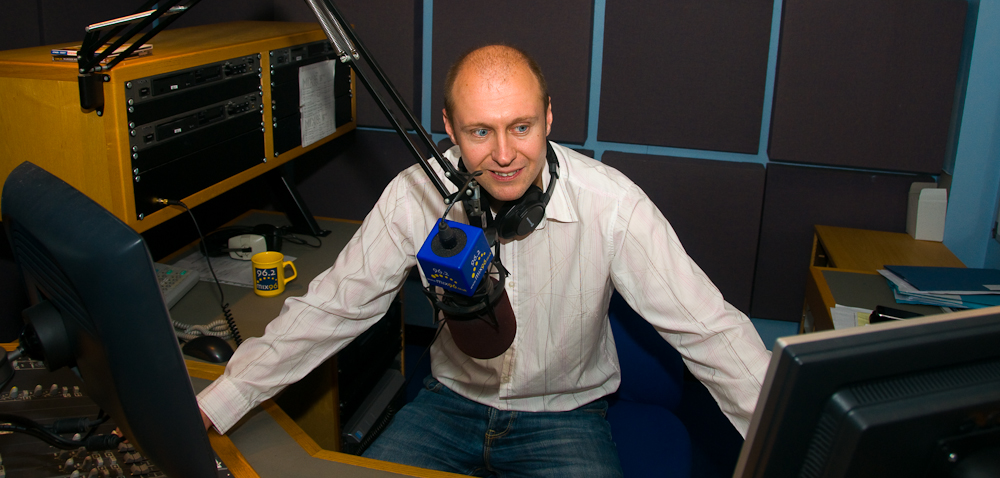 I paid my first ever visit to the Regents Park Open Air Theatre to see their production of Evita. Firstly you will not find a nicer walk to any venue. Than the greenery and scenery you get when strolling to this one. Secondly when you arrive you will find a quality restaurant and a couple of decent bar areas at your disposal. I did my classic thing of a glass of red wine before the show with the same beverage ordered ready for the interval.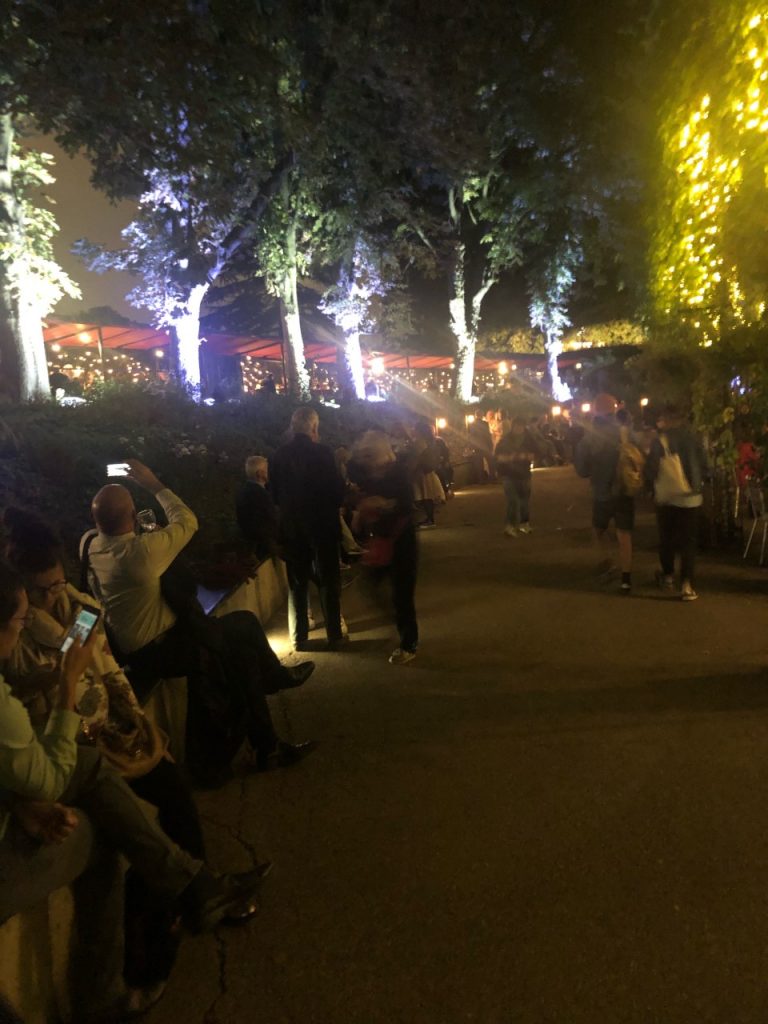 I was not sure what to expect. I did correctly guess that they would have very limited scenery options and that they would have to be a bit creative with their story telling. The stage itself was pretty basic and made up of lots of steps. All it had on it was Evita in huge letters. There were normal outside event seats fitted but you can also pay to sit on the grass banks to watch. I had a proper seat on the forth row with a perfect view of the stage.
I really enjoyed the show and thought it was brilliant. It had quite a dark and rustic feel to it, which I liked. The cast were fantastic. The costumes were on the whole pretty low-key and basic compared to the normal versions of this musical that I have seen. The lack of sets does not affect the story or your ability to follow and keep up with the narrative. There were some unexpected and you could possibly argue slightly odd interpretations of some parts of the story. But I liked it. And it was performed expertly.
The sound system is faultless. The music and singing so clear. You really could not fault it at all for entertainment. With it being outside they can really raise the pyrotechnic stakes compared to in a normal theatre, which they do. I have just about recovered from the huge explosion right at the start of the performance. They also use a lot of smoke and flares to add to the drama of this classic tale. Along with a clever use of the lighting. I would certainly go and see another show there next summer.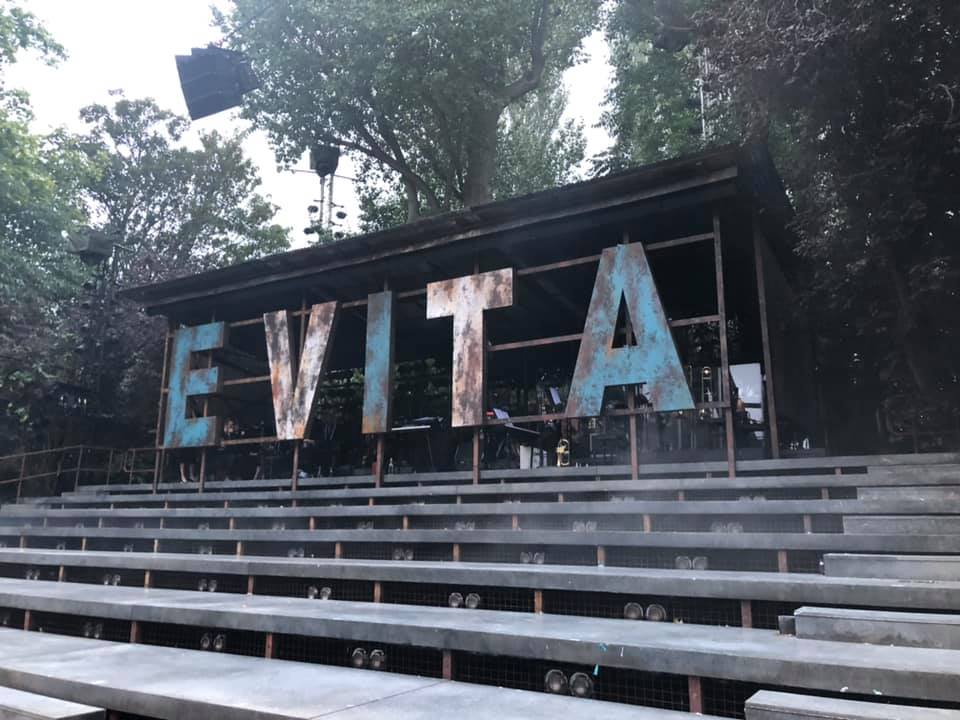 My mum has recently celebrated her 70th Birthday. I spent the day with her, which was lovely. We visited a local church, as she wanted to see the grave of one set of her grandparents. We then went for a nice leisurely walk. Before a snack at a chocolate cafe, as a reward for the exercise we had just done and to mark this huge occasion with some cake.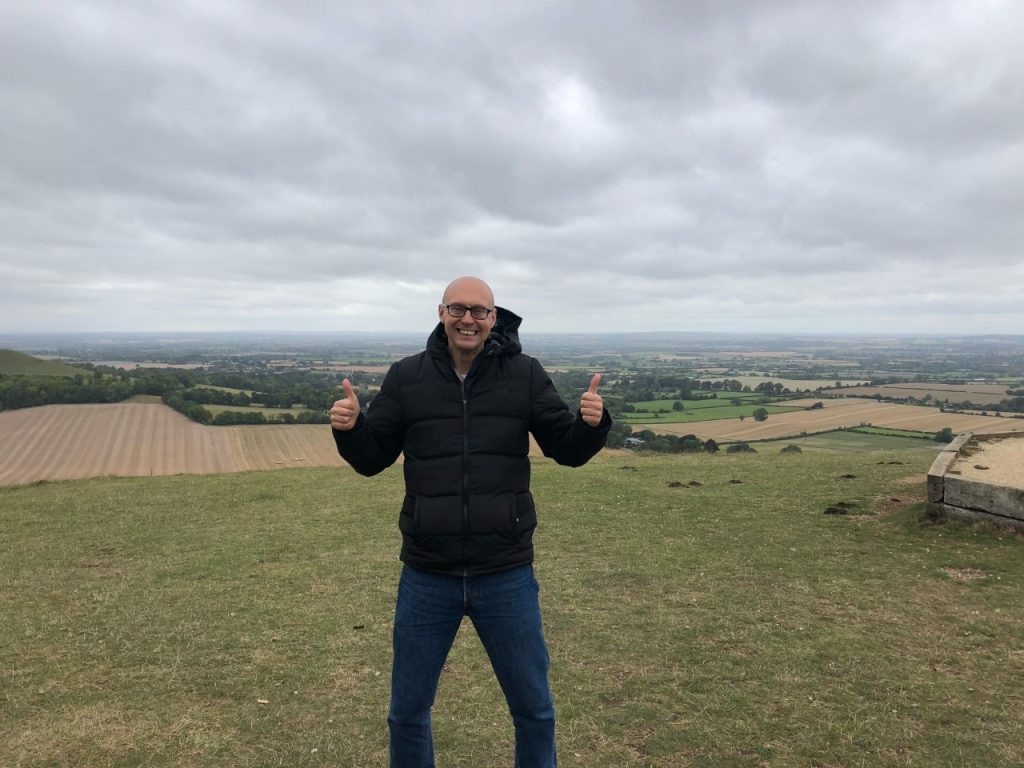 In the evening we opened a bottle of bubbles to toast her special day and ordered a huge Chinese Takeaway. We then finished the night by watching the first episode of the new series of QI. Which is fittingly titled Q. This was actually one that I was at the filming of as well, so we spent half the time trying to spot me in the audience. I hope my mum thoroughly enjoyed herself. She does seem to do alright in life. She seems to be out almost as much as I am. That is a pretty decent achievement.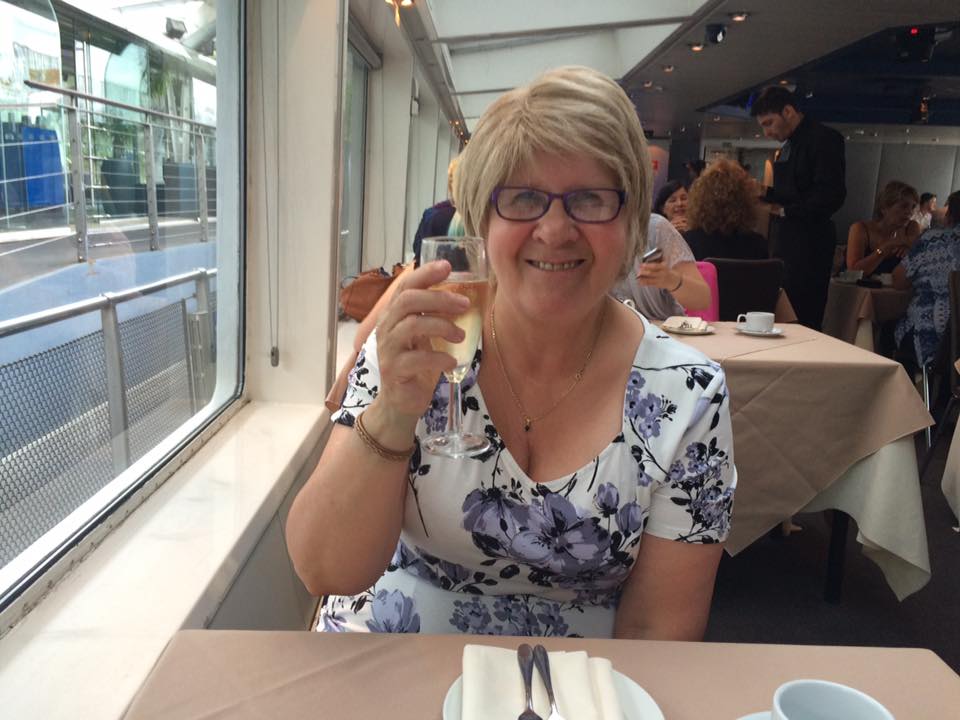 I am a horse racing fan and try to get to a lot of the big meetings. It is something I first did when I was living and working in Somerset. You cannot beat a nice day out at the races. Recently I have bought a few shares in a fairly young horse called Stage Star through the Owners Group. They have lots of horses with different trainers offering the chance to buy shares in them for a year at a time.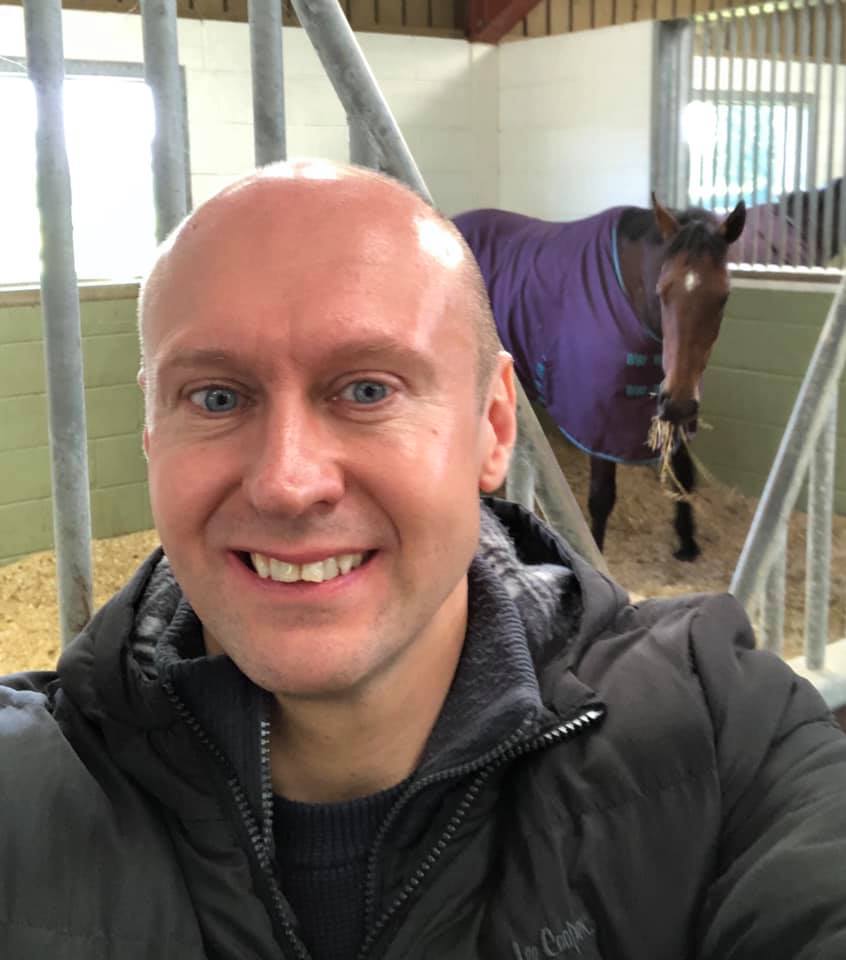 As well as sending you regular updates and videos of the horse. They organise open days at the stables and also at a place they own called Equiprep. This is where mainly the horses go to rest and relax when they are not in training, kind of like a little holiday place. But it is also somewhere they are conditioned and built up so they are sent back to the trainers ready and raring to go and in excellent condition.
I went to one of the Open Days there last Sunday. I got to see Stage Star paraded in the arena and in his stable. It was the first time that I had seen him in the flesh and he looked great. He will be kept there for a few months before he is returned to his trainer Paul Nicholls. He is only three years old and is not expected to run in a race until next year, probably not until the autumn. But I am really looking forward to seeing him develop and to see what he can do.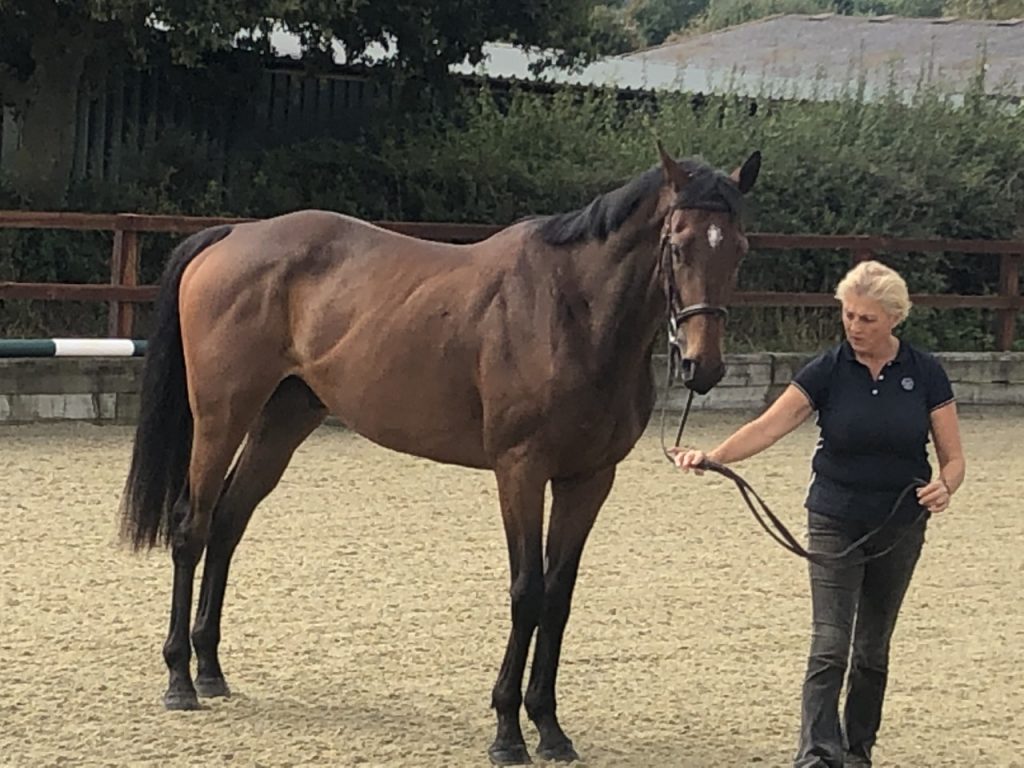 While at Equiprep we also got to look around the Paddocks where the horses spend the days playing and grazing. Everybody was so friendly. It was great to meet some fellow owners there. I learnt a lot about how horses are looked after, selected and trained. Plus quite a few simple facts about them, like for instance they use their necks for balance. As well as my horse I got to see many other wonderful horses a few of which I remember seeing race. It was a lovely and an interesting couple of hours. It is going to be an exciting involvement. I think.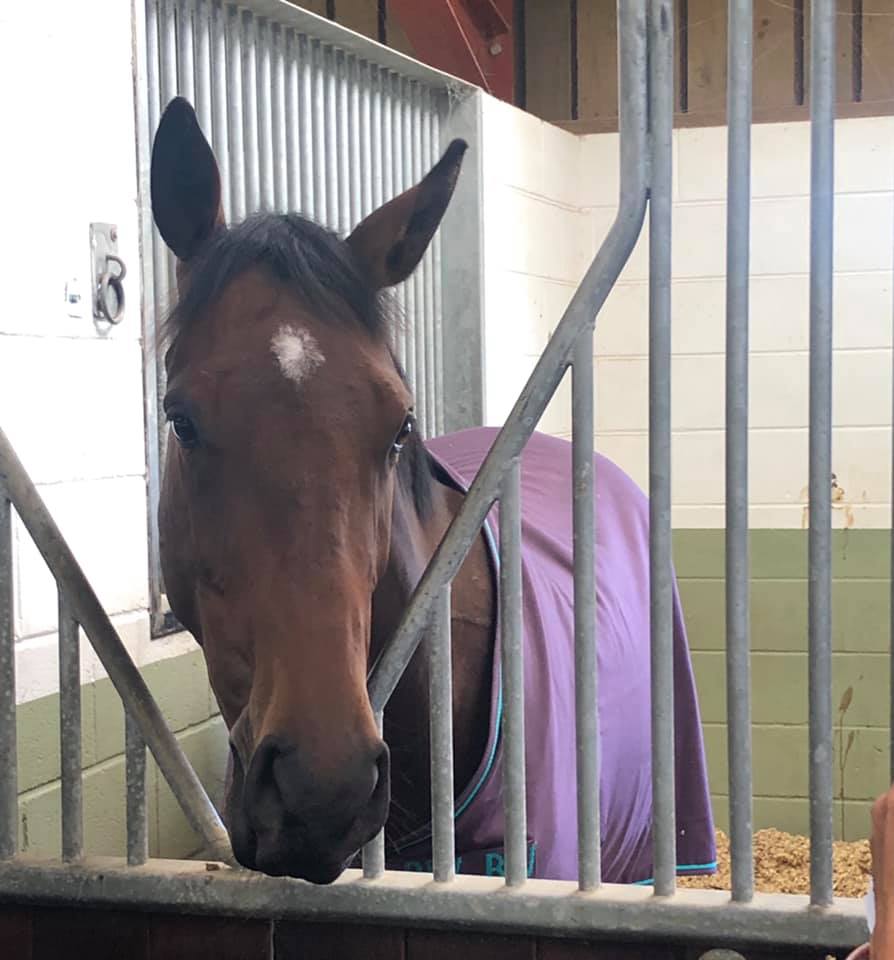 Like most of my generation I am a fan of the iconic American comedy Friends. Comedy Central is pretty much the home of the show now, as they show it seemingly not stop during the day. For the last few years they have been running an event called "FriendsFest". Up until now only in London and Manchester. But this year they have added a venue in Milton Keynes. I went along to it with my sister last week to have a look around.
The location for it was Willem Lake. Happily one thing they already have there is plenty of car parking places, as we were driving this made finding a space pretty easy. The whole event is mostly one big photo opportunity with your chance to recreate classic moments from the show. As you walk in you can have your picture taken in a photo frame dressed in known outfits from the show while holding famous quotes from it.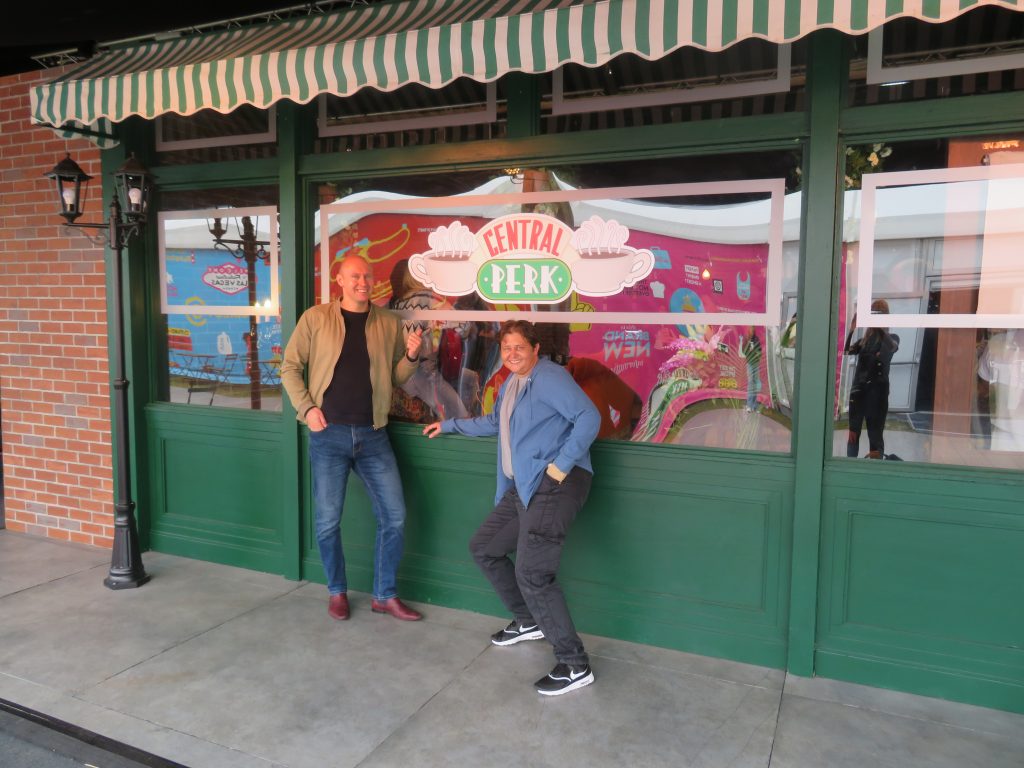 Next to that you can recreate the floating heads at Monica's door. They do of course have a replica Central Perk with the till area, the famous sofa and Phoebe's performance area. They also offer you the chance to stage your own Ross and Rachel Vegas Wedding pictures in the appropriate outfits.
Just along from this is your chance to be in the title sequence on the sofa by the waterfall. They give you this in a seven second video with the music. Which to be honest is pretty cool. In another part you also have the chance to have your photo taken with the Umbrella's and the Sofa. Again like the titles.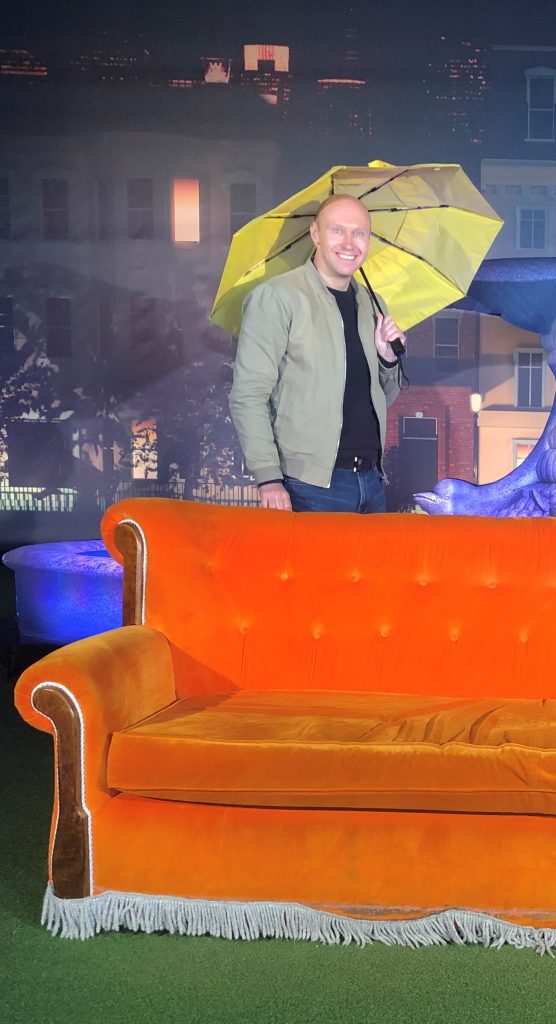 Next your chance to shout "Pivot" as you pretend to take the Sofa up the stairs recreating that classic scene with Ross. You can have a go in Phoebe's taxi and witness someone performing all her classic songs in the coffee shop. They show clips from Friends on the big screen. Plus you are never very far away from hearing the strains of The Rembrandts title tune.
Finally they have three complete replica sets for you to get pictures in. These are Joey and Chandlers place, Monica's apartment and of course Ross's flat. They have done a good job everything you saw in the show is on this set. It really does feel like you are hanging out in these rooms. It was a good fun day out. I have not taken that many pictures anywhere for a very long time. I had a big smile on my face pretty much the whole time I was there. Great fun!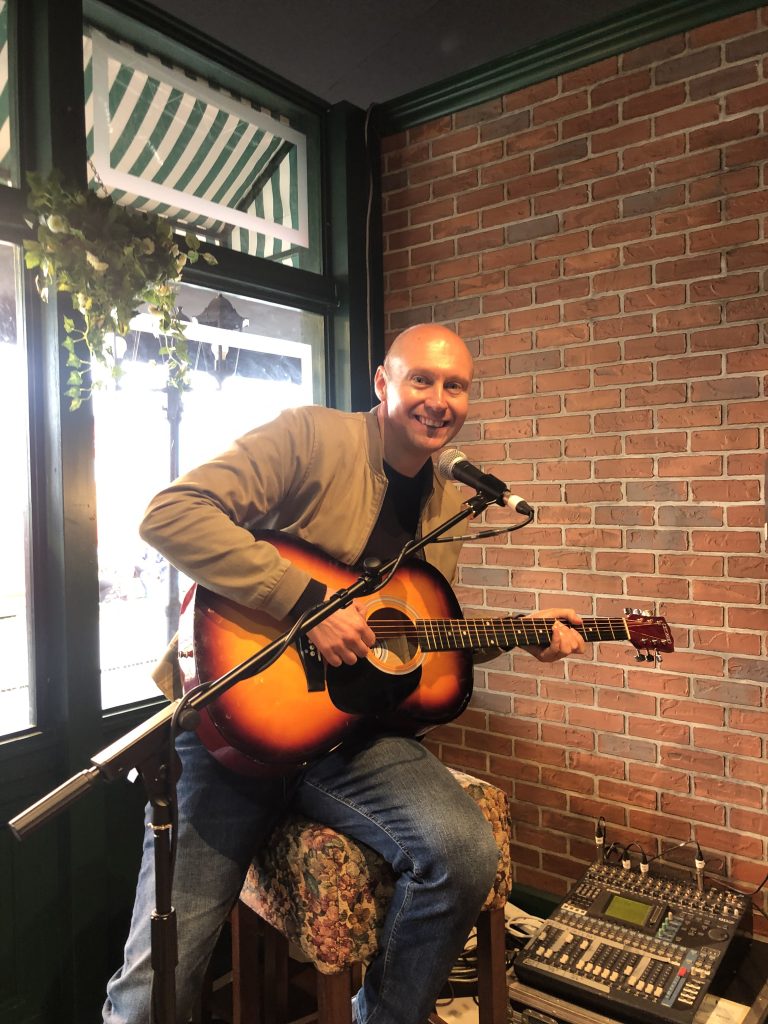 I went to see the latest touring version of The Rocky Horror Picture Show recently. The last time I saw it must have been at least sixteen years ago. Jonathan Wilkes was starring as Frank n Furter. I went to see it with Richard Carr when I was working at Mix 96. I remember enjoying it, so I am not sure why it has taken me a decade and an half to see it again.
It was on at the Wycombe Swan, as it was the previous time. One of the reasons I like this theatre at the moment is that they now serve my favourite beer Rebellion IPA. On arrival I had a pint and instantly ordered the same again ready for the interval. It is certainly one of the stranger musicals and I think even Richard O'Brien would also accept this. Few others have the audience participation and also the outfits that this one does.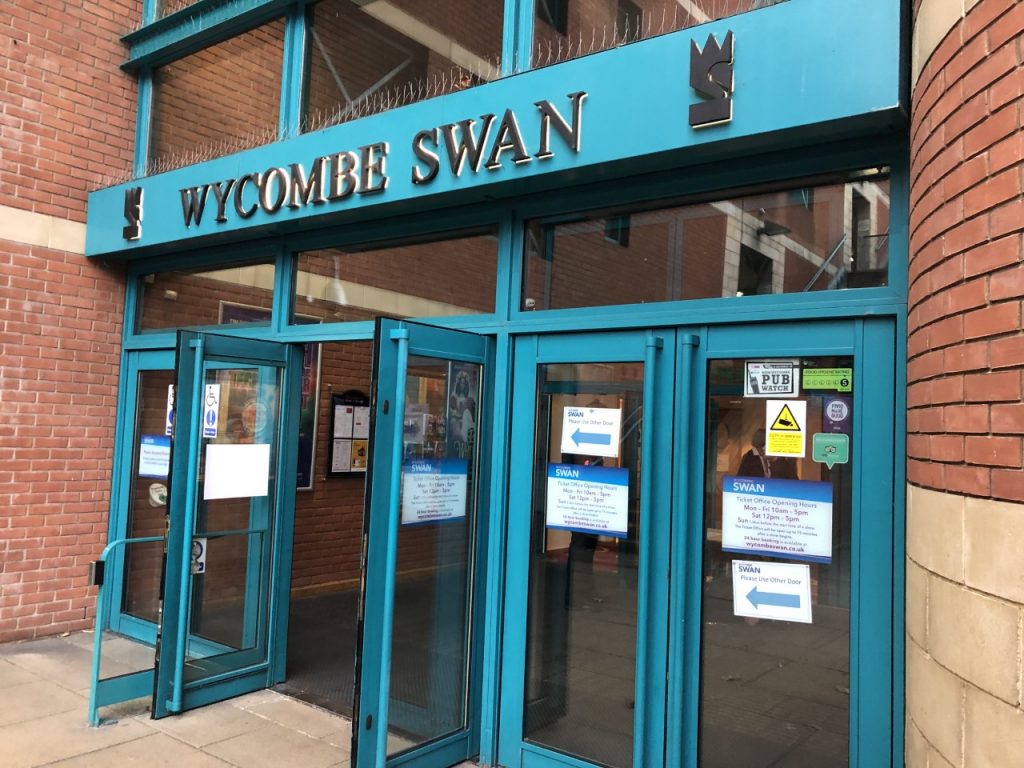 The cast included Joanne Clifton, Stephen Webb and Philip Franks. Joanne of course is a former winner of Strictly Comes Dancing and now an established stage musical performer. I thought she was ace in the role of Janet. She can dance like no other, sing and act, she has it all. Stephen Webb was brilliant as the corset wearing Transvestite Scientist. I bet that role is lots of fun to play. And Phillip Franks who is probably still best known for The Darling Buds of May was a spot on Narrator bantering with audience and sounding the part. The rest of the cast were fabulous to.
I had a great time and really enjoyed it. Plus I can confirm that I can still remember and perform perfectly every single move of the Time Warp. You never lose it! It is a crazy show and fair play to the many people who come dressed up as the characters. I will try not to leave it quite so long until I see this one again. It was another quality night out at the theatre.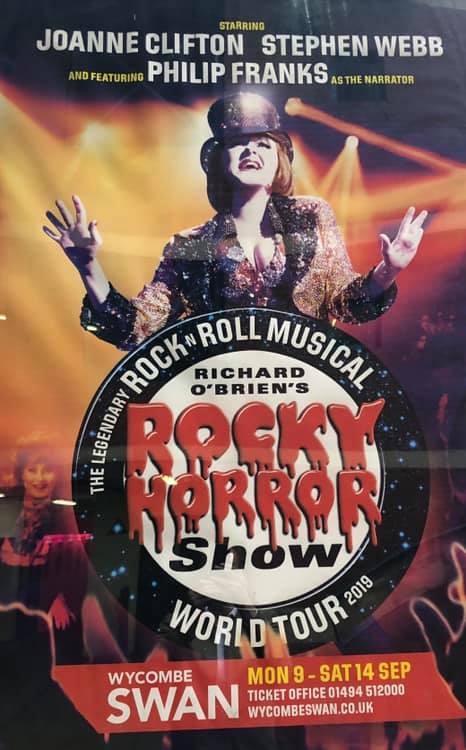 I am off to see Tottenham play Crystal Palace this afternoon. I will be honest our season has not started quite as well as I would have liked. But that is what supporting a team is all about the highs and the lows pleasure and pain. We have not really got going properly yet despite draws away at Manchester City and Arsenal. I am pleased with the Champions League draw. I look forward once again to watching us play in this competition. They are always great nights.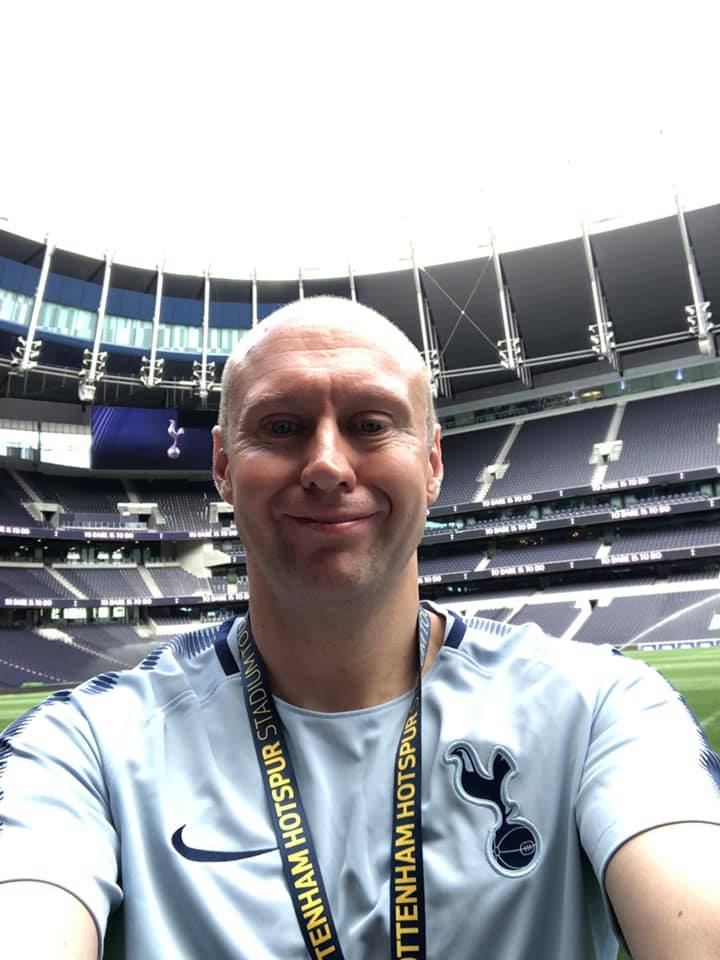 Tomorrow I am going to Radio 2's Festival in a Day at Hyde Park. I went last year and it was brilliant, so I am really looking forward to doing it again. Fingers crossed the weather is kind to us. I will tell you how it went next time we speak.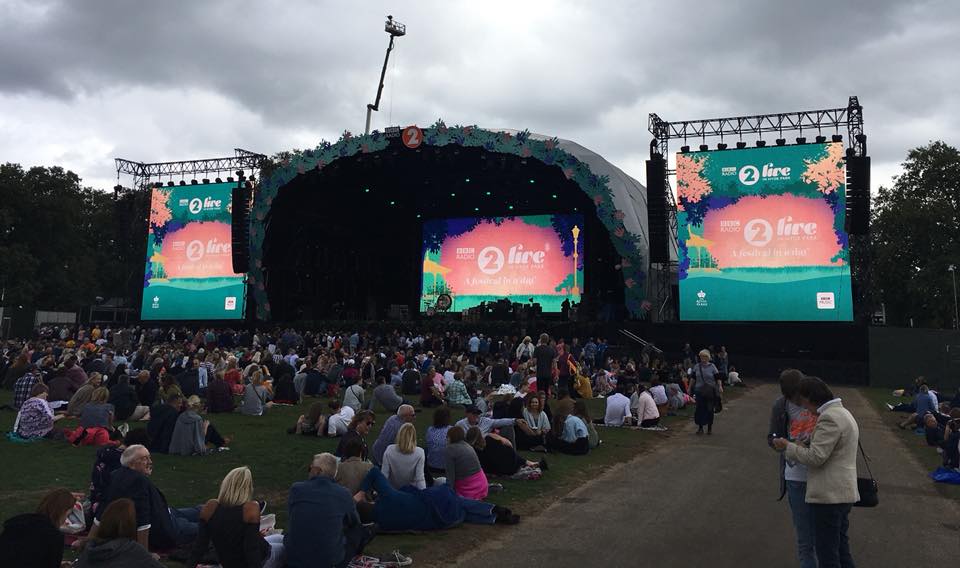 Have fun and we will catch up again in a couple of weeks. Cheers Neil.