Hi there, here we are again then. They do say that as you get older time seems to go quicker. I cannot believe two weeks have gone by already, since we spoke last. I have actually had quite a busy time. Which is exactly how I like things to be. I mean for starters it keeps me away from the news and other serious things happening at the moment. Music and comedy, I think is the way forward.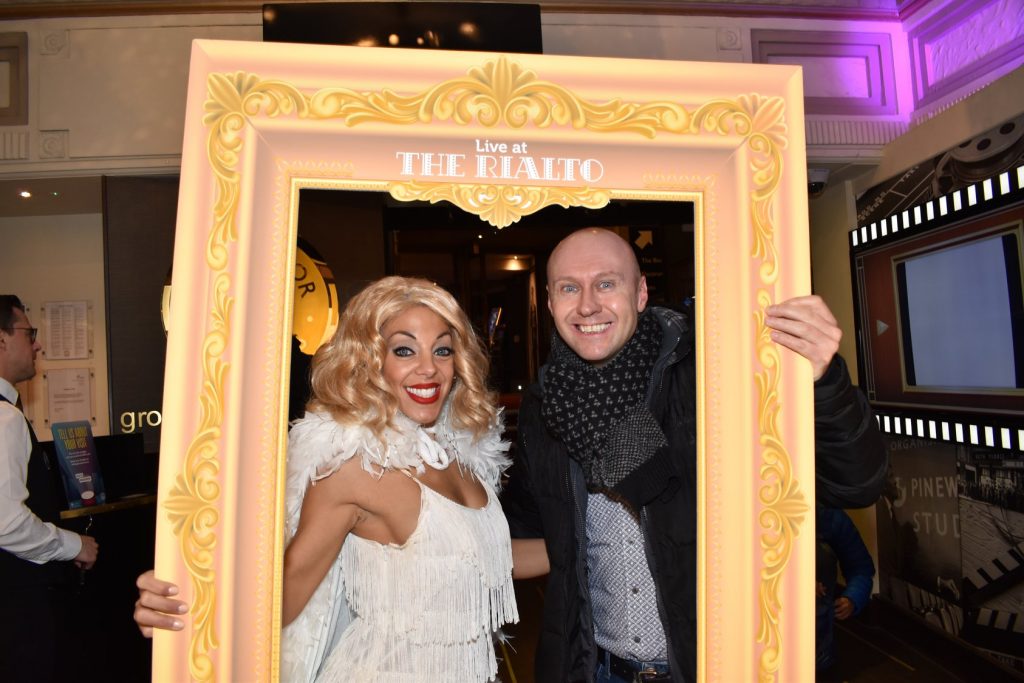 I must admit I have been to Las Vegas and I am certainly not adverse to a bit of gambling. However during my latest trip to a Casino. I did not bet a penny. I was at The Rialto in Leicester Square recently to see my mate Mike Sterling perform in his "Stars Of The West End" show. Alongside Karen Mav and Jenny Fitzpatrick.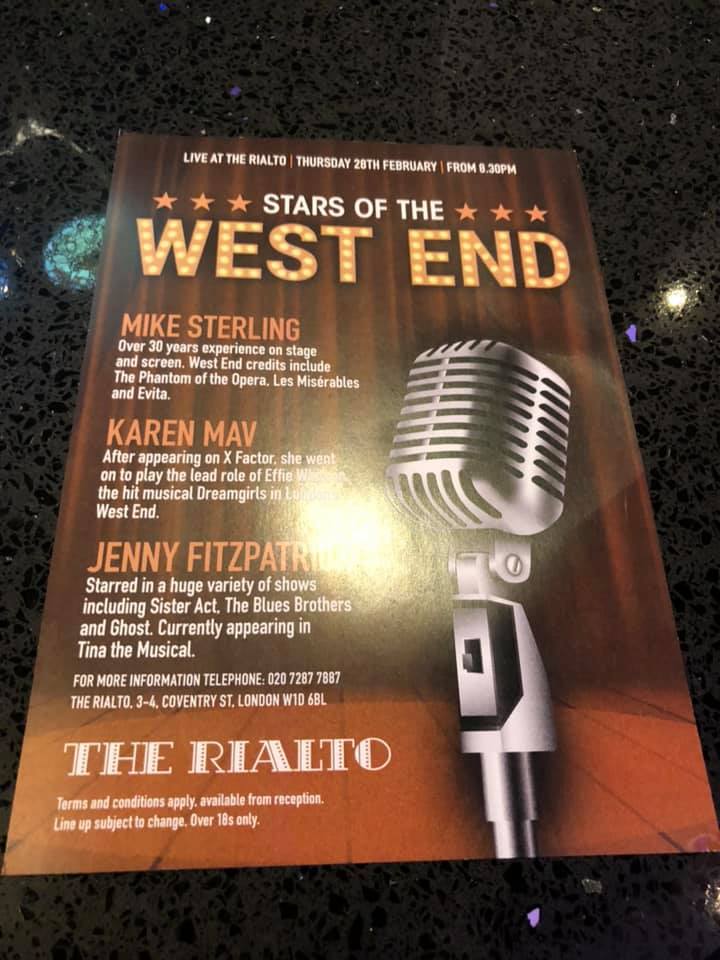 It was actually the first time I had been there. It is quite a nice and cool place. Not just for a gamble but also for a drink and a bite to eat. When I arrived they had a brilliant pianist and singer performing in the bar area. I got to meet him later on in the night. He is a top class bloke. He was in the original cast of the musical Rent. He also plays in a few different bands. Just a really nice and talented guy.
Then came the start of the actual show. Mike was on first. He did a selection of songs from various musicals. Including of course from Les Miserables and The Phantom Of The Opera. The two shows in which he has played the lead role in the West End. As ever he was sounding sensational. He does have an exceptional voice. He did about thirty minutes. Then there was another interlude with the pianist Richard doing some more songs.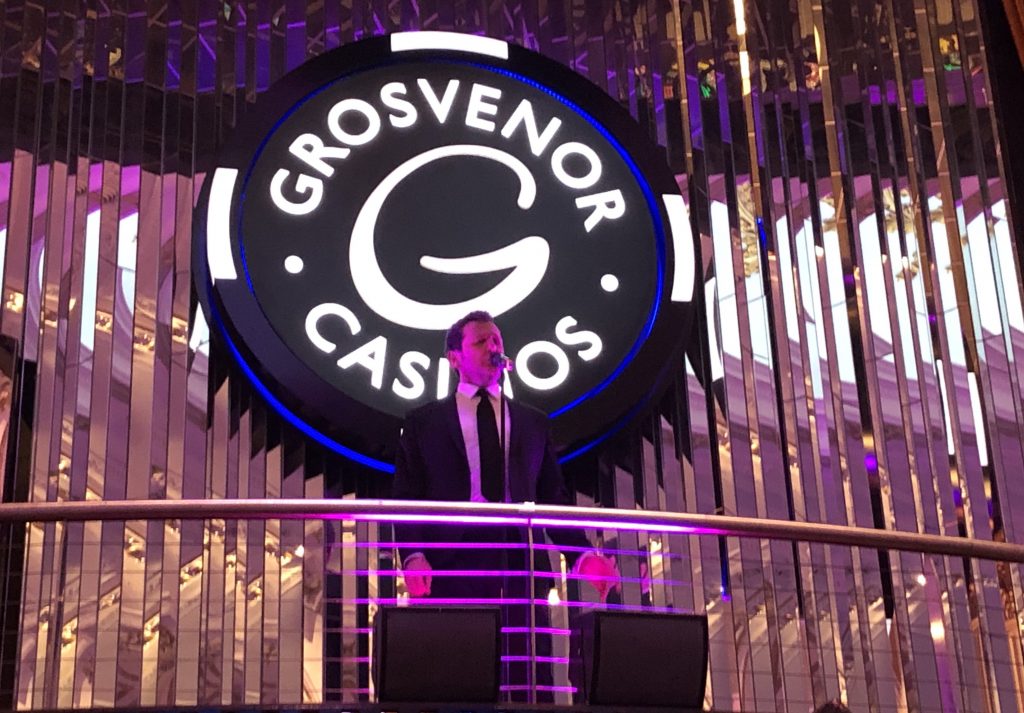 Next up on stage was Karen Mav. She was on the X-factor in 2015 and she played Effie White in Dream Girls in London. She did a few songs from that musical. And a few Whitney Houston numbers. She also has such a great voice. She was fantastic. Mike Sterling also did a duet with her. Then it was back to the hardest working man on the night, Richard. For some more tunes from him and his keyboard.
Lastly we had the lovely Jenny Fitzpatrick. She has been in The Blues Brothers, Sister Act and Ghost. And most recently she was sharing the lead role as Tina Turner in Tina the Musical. I was lucky enough to see her in it and she was phenomenal. On this particular night she mainly did songs from that latest show. Mike joined her on stage to do "Proud Mary". She was amazing. Her voice is just so strong and powerful. The evening ended with all three of them doing Queen's "A Kind Of Magic"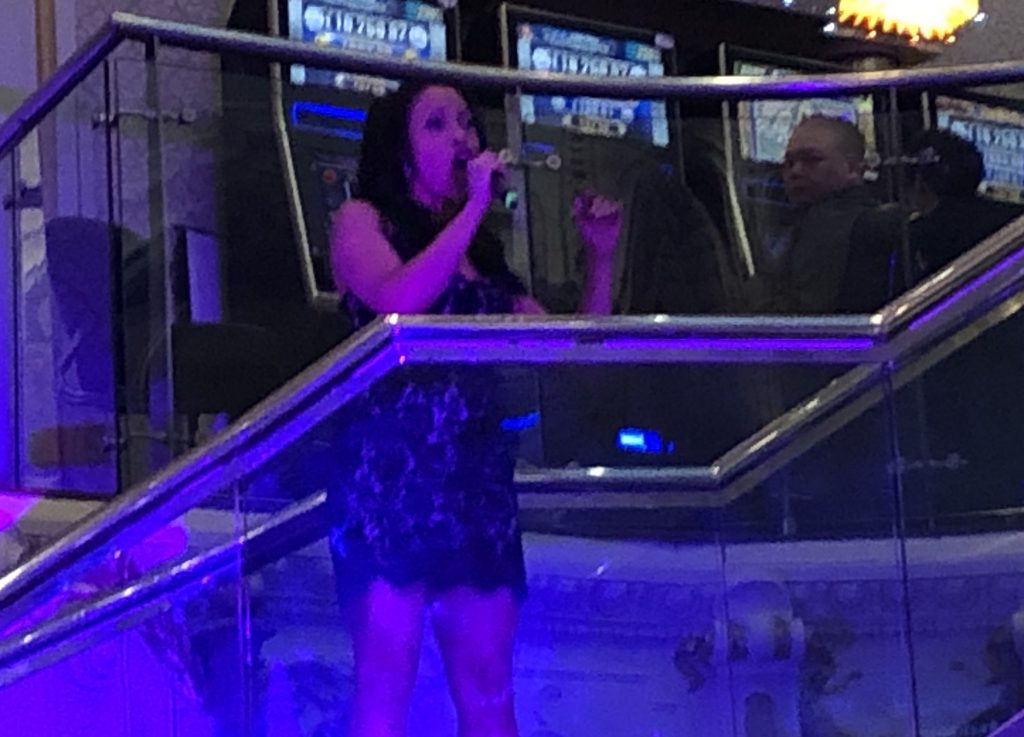 I managed to have a quick chat with Karen and Jenny after the show. They were both so nice and very friendly. I have always liked being around performers. There is a certain vibe and energy that they give off. Which I really love. They then had to dash off home as they were both working the following morning.
I finished the night having a drink and a chat with Mike and the rest of the crew. It was a wonderfully entertaining evening. With three amazing performers singing in what was a relatively small venue. It always makes me feel proud seeing a mate on stage killing it to. Yet another top night out in the capital.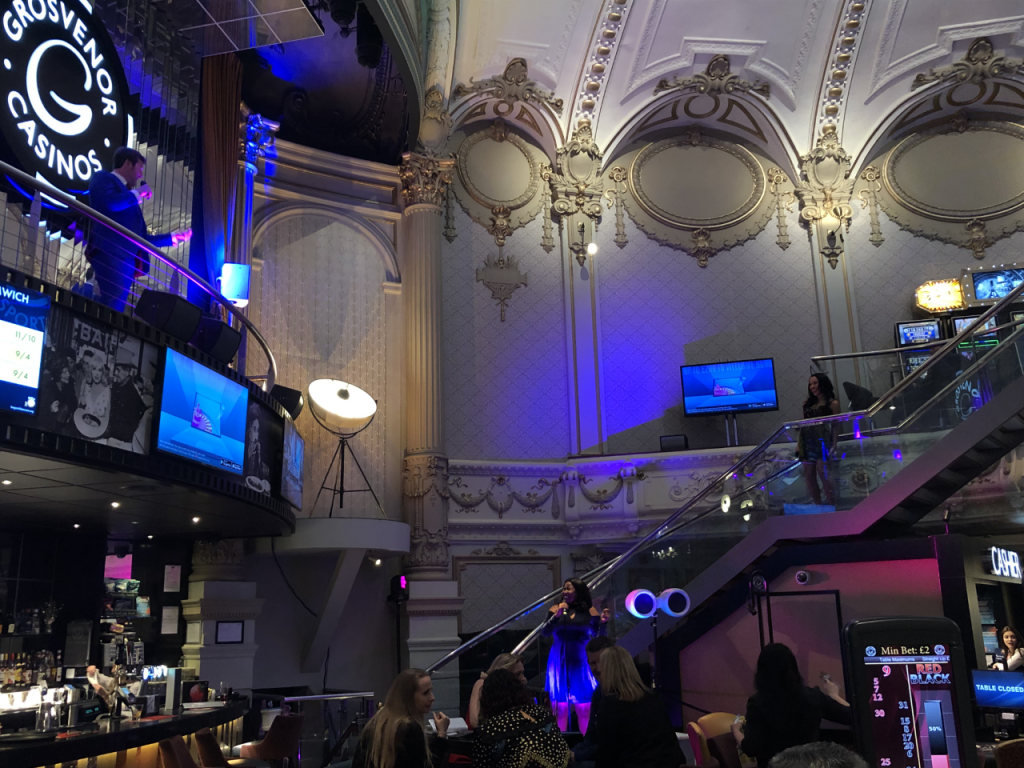 I have mentioned this place before. The Museum Of Comedy is such an great small venue in the Bloomsbury area of London. It has lots of brilliant comedy memorabilia on show. Also Logan Murray my top comedy teacher runs Stand Up Courses there. And quite a few well known comics use it to do warm up or work in progress gigs. This is the reason why I was there the other week.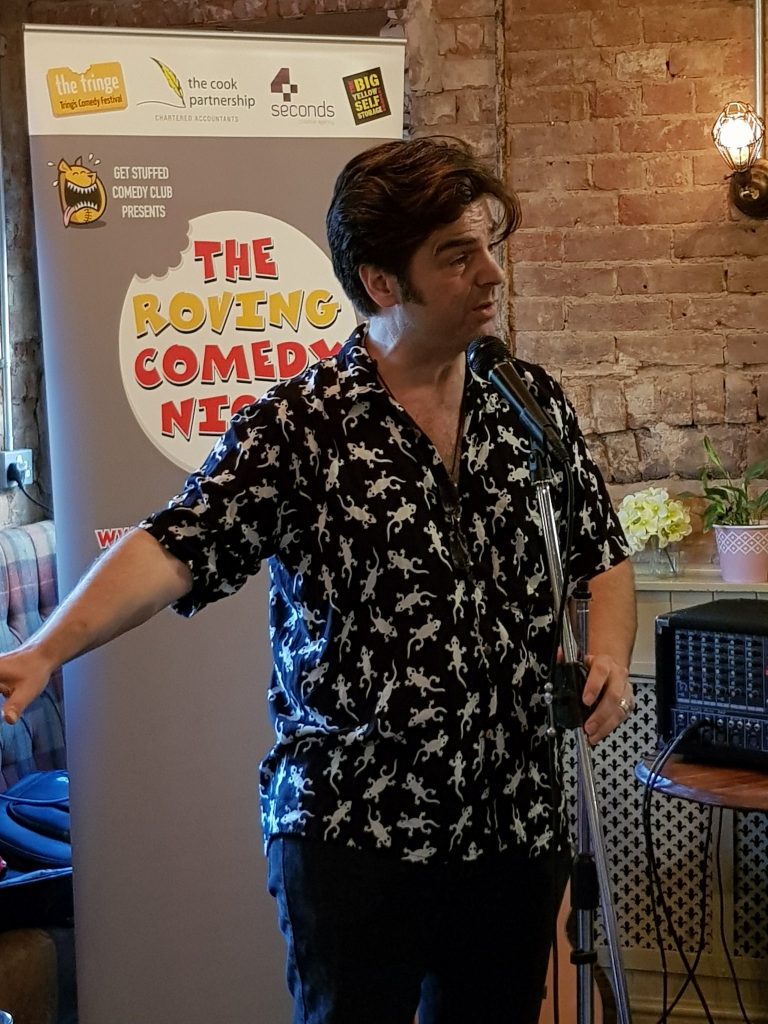 I always like trying to see comedians that I have not seen live before. I am such a huge comedy fan. There are lots of comics that I like. I was therefore pleased to be able to tick Frankie Boyle off that list finally. I have been aware of him since his appearances on Mock The Week. I do appreciate he is not to everybody's taste. And shall we say some of his jokes can be a bit near the knuckle. But in my eyes if I find something funny, as far as I am concerned it is funny.
The Tommy Cooper Room at the Museum of Comedy holds about eighty. It was absolutely packed awaiting the Scottish comedian's appearance. He had a support act on first. That was the excellent Tiernan Douieb. He falls in to the category of people I was aware of but had not seen before. I enjoyed his set. He then introduced the man himself Frankie Boyle to the stage. I cannot repeat the words he greeted the audience with. But let us just say those three words set the tone for the night.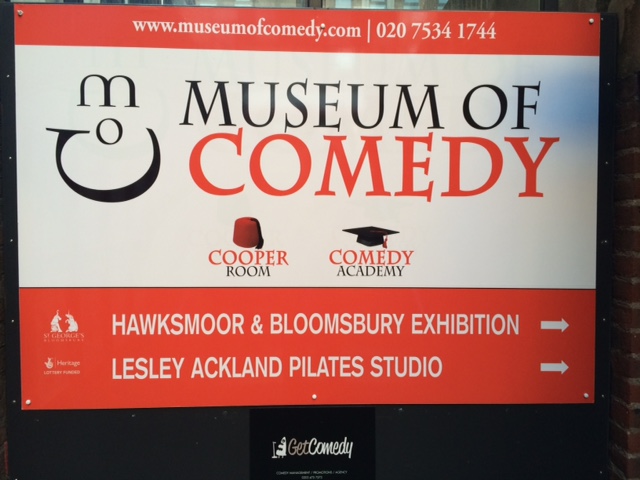 I thought he was brilliant. I was laughing a lot. My face was hurting by the end. Yes it is true some of the subjects could be described as sensitive. And as you would expect nothing was off limits. But this was a comedy gig with a comedian known for hard hitting material. I heard nothing that I did not expect to. It was in a room full of people who had chosen to be there. And as with a lot of comedy there was often a social or other point to the joke. Regardless of what it was about.
Believe it or not seeing him on stage during a warm up gig. Where he was chatting between bits and setting things up. And I do not want to spoil any illusions. But he is actually quite a nice and thoughtful man. I am really pleased I saw him.
He was working on new material for both his next big tour and his upcoming television series. And from what I saw both of these things are going to be worth seeing. If you enjoy having a laugh. Hilarious ninety minutes in a delightful venue is how I would sum up this experience.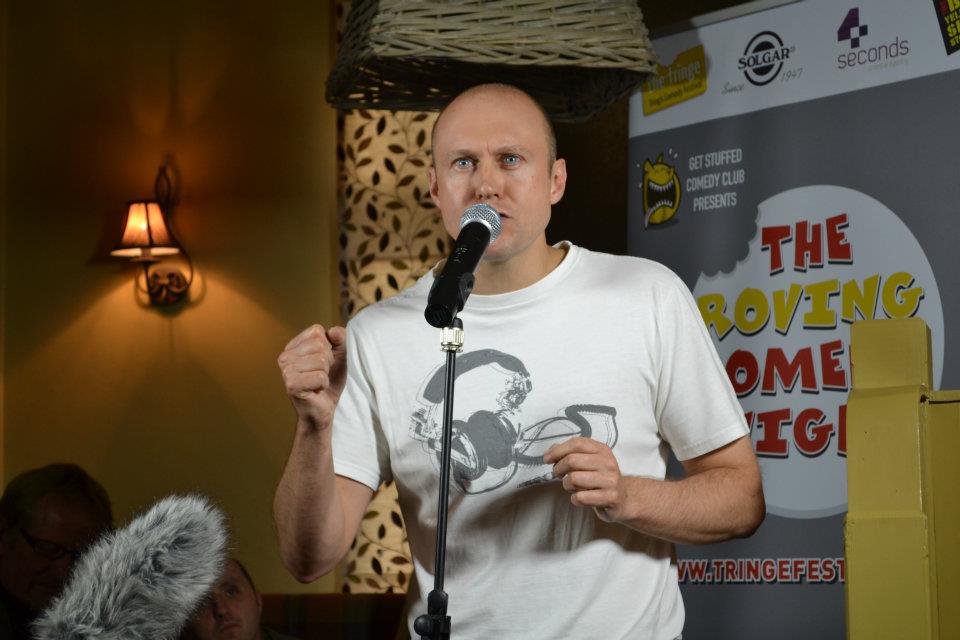 Totally by chance I ended up going to the Comedy Store in London on International Women's Day. To mark the occasion they had an all female line up. I had already seen most of these comics live before so I already knew they were good. By the way if you have not been it is your classic London Comedy venue.
Anybody who is anybody from the world of comedy. Will have performed there at some point. The set up and sound system is perfect for comedy. As you would expect. I am not saying a lot of comics are recovering alcoholics. But they do the best selection of soft drinks from any bar I have seen. I enjoyed a pint of Pineapple Juice while I was there.
The compere for the night was the fantastic Laura Lexx. Who I had previously seen doing the warm up for an episode of Upstart Crow. And who I bumped into very briefly at the last Tringe Festival Roving Comedy night. She was great, as always. The first act on was Sarah Keyworth. I had not seen her before. She was hilarious. Really good. Got the crowd on side and some big laughs from the off. I suspect we will be seeing more of her over the next year or so.
Then it was an American comic, who I was not familiar with called Spring Day. She is from New York. After spending sometime living and working in Japan. She has been performing in England for over five years now. She was really good to. A very different style of act from the opener. But with some topical and clever gags.
The final act of the first half was the amazing Kerry Godliman. I had seen her before at a comedy club. We went to on a friend's Stag Do. You may know her from Ricky Gervias's Derek or After Life. Or from Bad Move with Jack Dee. She is a powerhouse of a performer. I like her and think she is really funny. Her stuff is so conversational and fast paced. After her set there was of course the obligatory twenty minute interval.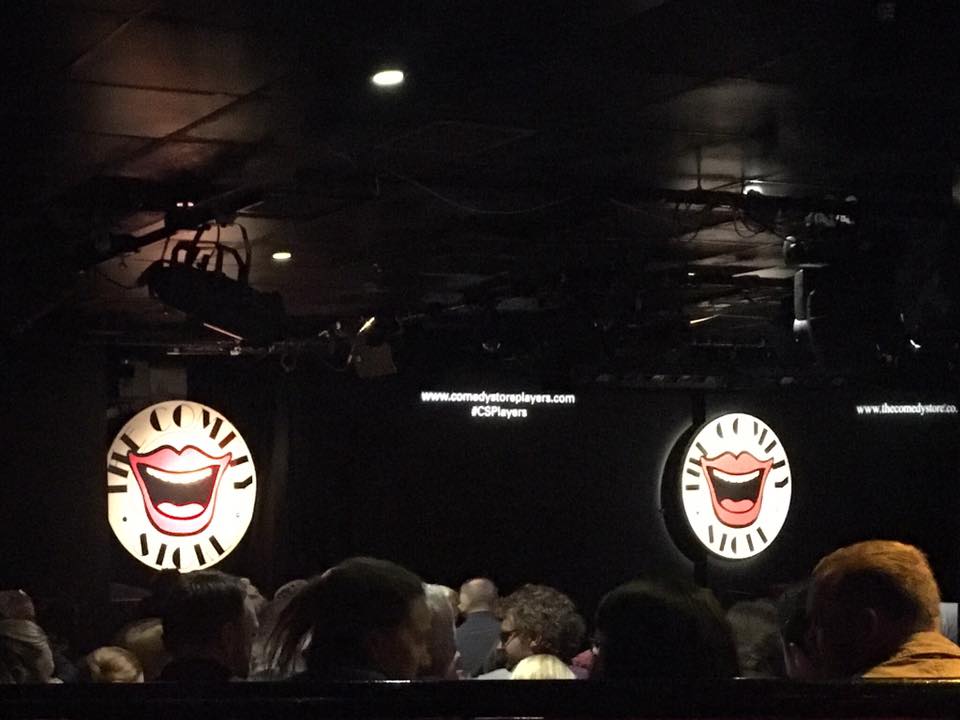 Comedy clubs, football stadiums and theatres are places where you will more than likely have to queue to use the Men's toilet. We are slowly nudging nearer to equality with women on this one, I feel. In the second half after Laura Lexx had got the audience fired up again.
It was Jen Brister on first. I had seen her before headlining at a sadly short lived comedy night in Aylesbury. Once again this time around. She was fantastic. It is worth seeing her show. Just for the brilliant impression of her mother, if nothing else.
The headline act was a comedian, I really do like. I was lucky enough to see her perform one of her Edinburgh Festival Shows at the BBC Radio Theatre. A couple of years ago. Which was excellent. She is the ace Suzi Ruffell. I think that she is a fantastic performer. You really cannot take your eyes off her. When she is on stage. She has a nice rapport with the audience. And most importantly she is very funny,
It was a perfect fun Friday night. Spent laughing at the Comedy Store. It just happened to be a line up of all women. I think a lot of women are funny. And I think a lot of men are funny. I could not honestly care. Which bathroom you chose to use. If I think you are funny, you are. The only factor I will judge people on is their jokes. As ever a night at a comedy venue. Always makes me want to get back on stage myself.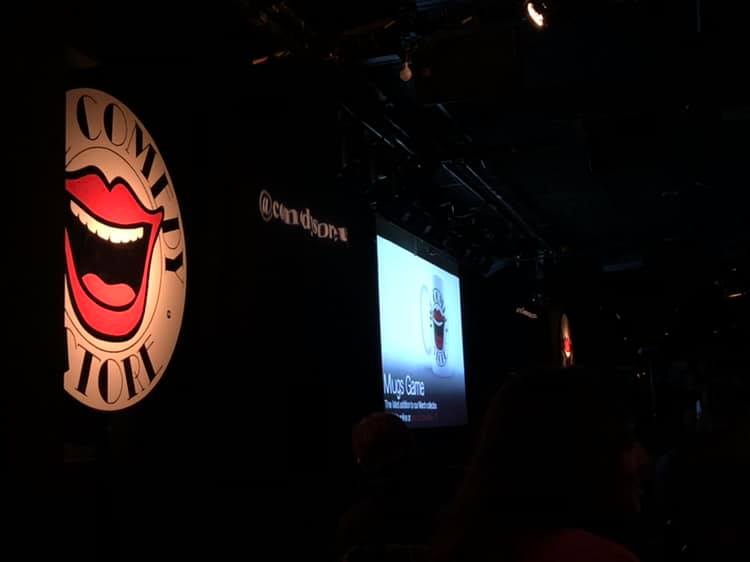 I had a fantastic day out at the Cheltenham Festival last Wednesday. If you are a huge fan of horse racing like I am it is a brilliant spectacle. The course and its settings are amazing. The races are of the highest quality. And the Guinness there is pretty decent to.
I went with a few of my mates. We took the train there. It is a nice journey with lovely scenery to enjoy, While we were queuing for the shuttle bus to the course. I spotted none other than queen of cakes Mary Berry behind me.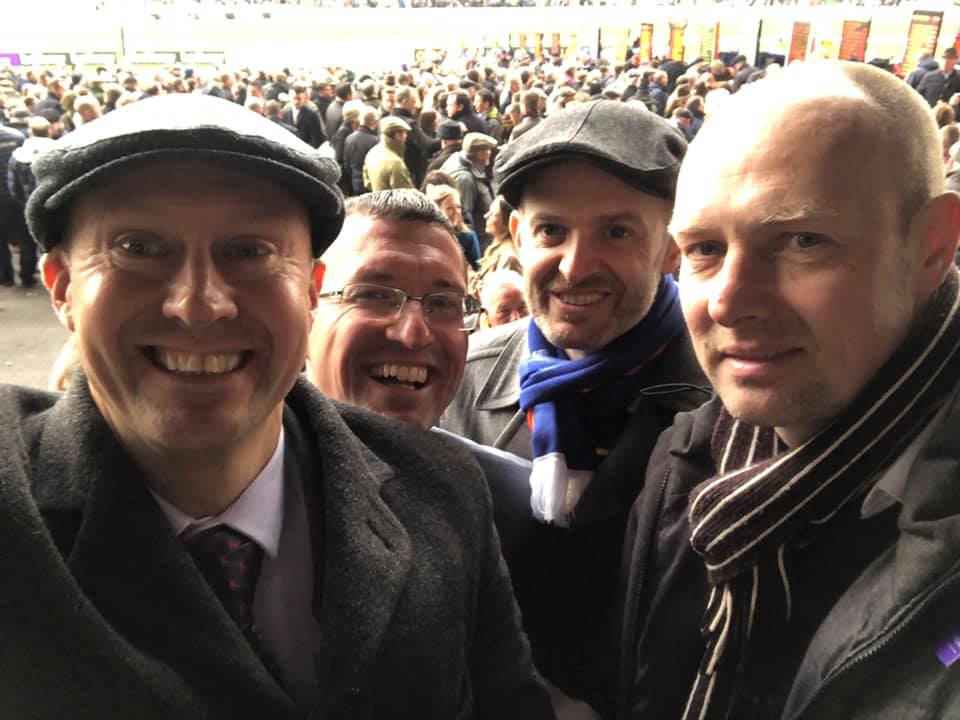 We were in the Club Enclosure. Which gives you a fantastic view of the whole course and is situated right on the finishing line. The races were all close and exciting. There were two stand out performances on the day. Altior in the Champion Chase was astonishing. Not at his best. But such a desire to win and be the first across that line. A truly beautiful horse.
And also Tiger Roll in the Cross Country Chase. We watched that from the middle of the course. He eased to victory in that so easily in the end. Which explains why he is now considered as one of the favourites for this year's Grand National.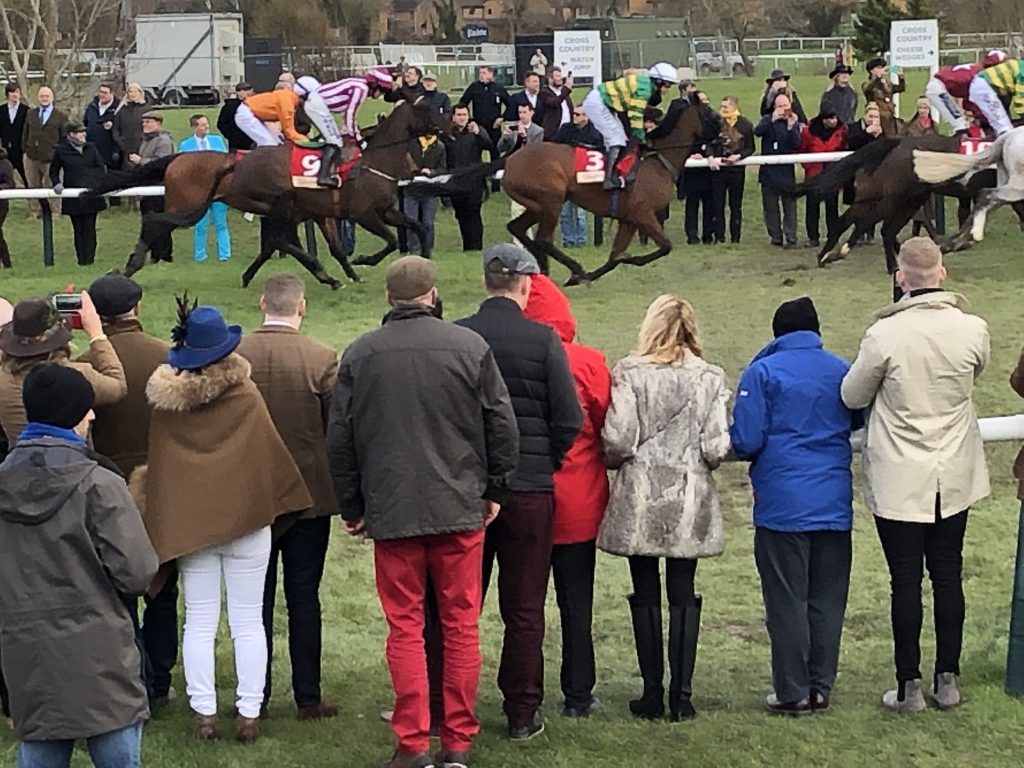 It was a brilliant day out. The racing was top class. As well as the company. I was the only one of our group not to have a winner. But that did not matter. I thoroughly enjoyed the day still. I am already looking forward to going there next year.
Although Aintree awaits next this year. And that is always good. Special thanks goes to my friends wife. Who picked up four slightly merry gentleman and gave them a lift home from the course.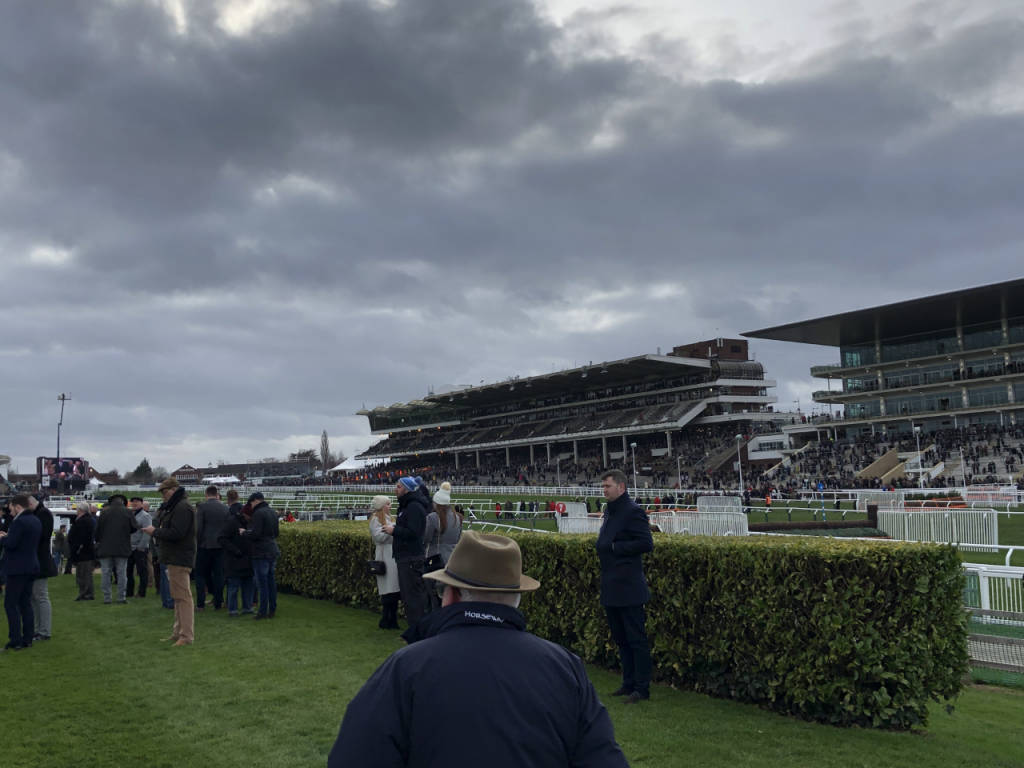 Alan Partridge is back on our TV screens again fronting a BBC show. After the slight incident on his first first ever series in the ninety's. When a guest got shot dead in the last episode. I am a fan of Steve Coogan. As someone who works in radio and television myself. I can of course see a bit of Alan in me. Sometimes unintentionally, we have done some of the things that he makes a habit of. On my last holiday I read "his" last book. Which was brilliant.
I am really enjoying the new series. There is nothing missing from it. In fact there is so much going on in every scene. That you need to see it a few times. Or you will miss some of the gags. Especially the visual ones. I am finding bits of it quite odd. As some of it was filmed at Broadcasting House in London.
If you saw the first episode. The lift he was in. Is the one I use every time I am there working. And I have often used the toilets he was loitering outside. Sadly I did not bump in to him at all. When he was filming the show. I am looking forward to watching the rest of series.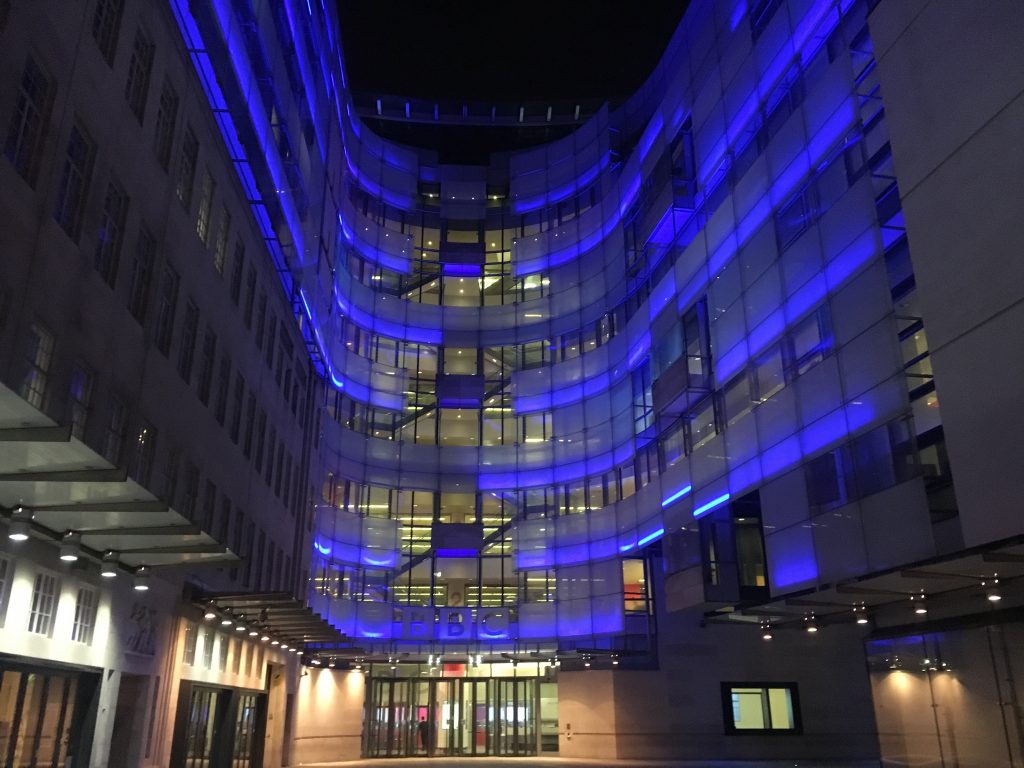 As ever there is never a dull moment being a Tottenham Hotspur fan. We lost away to Southampton last weekend. Which means we are just about hanging on to third place in the league. We now have a few weeks break to regroup. Thanks to us being out of the FA Cup and the following international break. In that time there should be two test events at the new stadium. Which if they go to plan means that our next Premier League home game will be played there.
Finally it looks like I will actually get the chance to sit in my season ticket seat. When that game is. Depends on some FA cup results that involve other clubs. The next game though, will be away at Anfield against Liverpool. Always a tough place to go. But we do really need a win. I am hoping the rest and a trip for the squad to Barcelona. Can help us finish the season strongly. Come on you Spurs.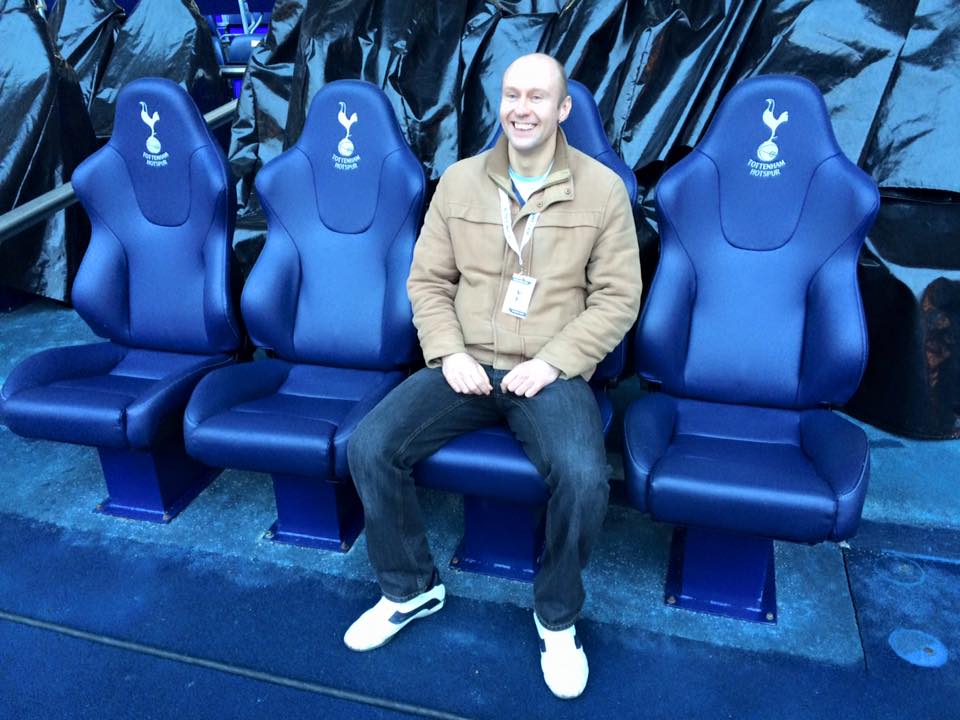 Sad news the other week as my local commercial radio station. And the place that I made my professional broadcasting debut Mix 96 has been sold. It had been owned by UKRD.
It is now part of one of the two largest radio groups in the United Kingdom called Bauer. I fear it may mean the end of the Aylesbury station, as we know it. My thoughts and best wishes are with my friends and former colleagues there.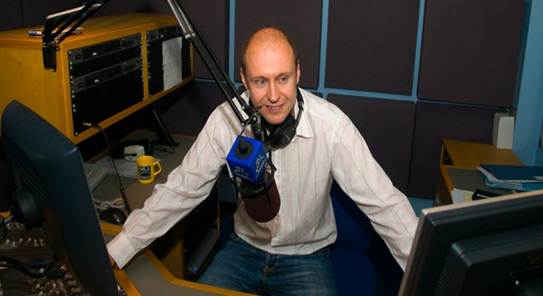 Tomorrow is St Patrick's Day. An occasion I always try to mark in some way. Using my very loose Irish links and my surname to just about justify me having a few pints of Guinness.
I will let you know where and how I celebrated this event. When we talk next.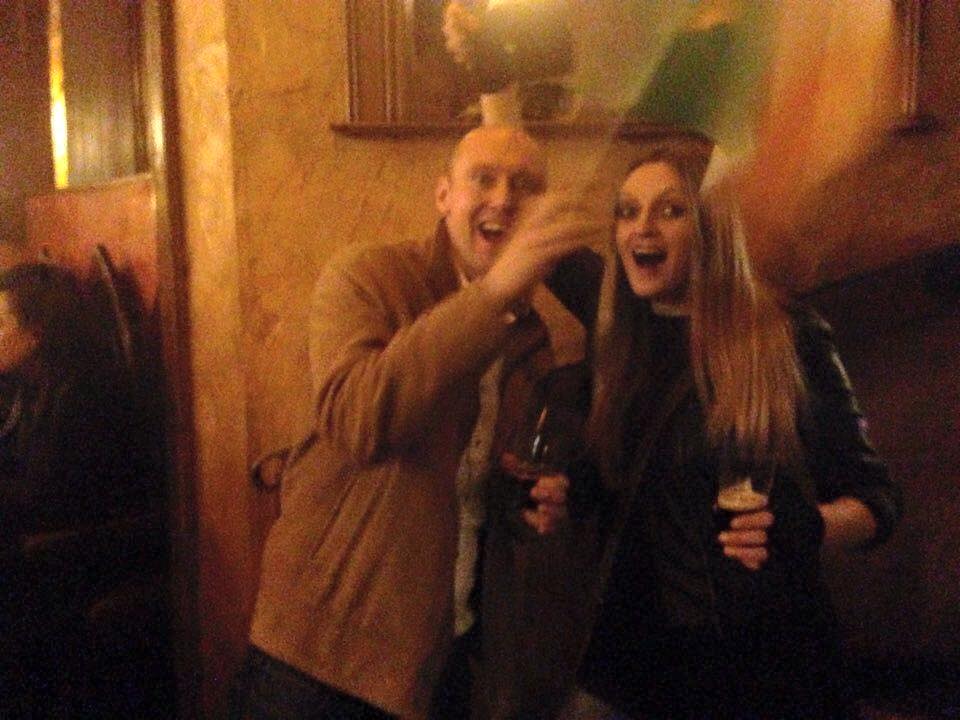 Have fun and we will catch up again in a couple of weeks. Cheers Neil