Hello again, I hope all is well with you. And that you have had a very good couple of weeks. I have as ever had a pretty hectic fortnight packed full of lots of enjoyable and entertaining moments. Not only that but the rain has actually stopped. And we have had a few nice sunny days to. Add that to the fact the days are getting longer, with more daylight. This means 2014 is just getting better and better.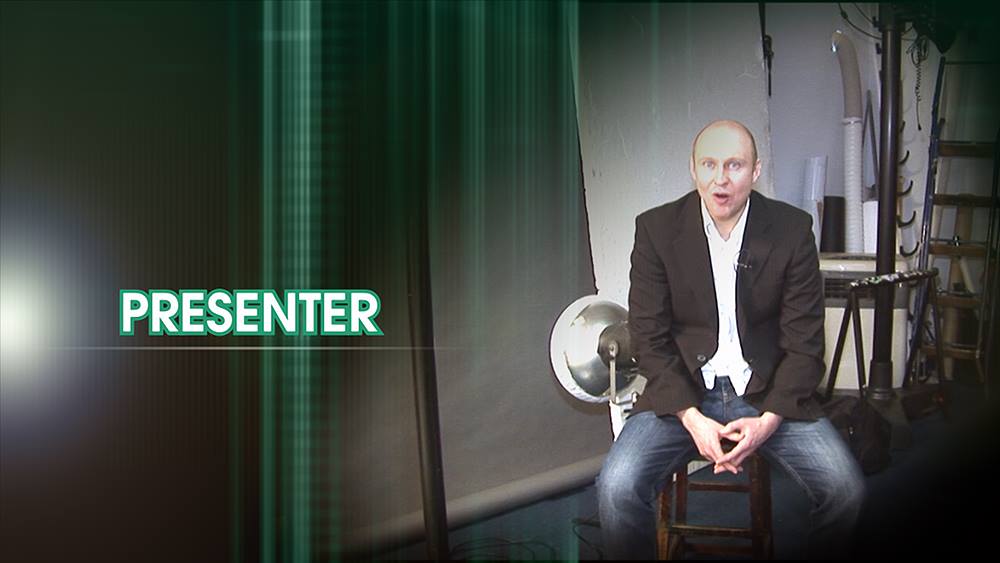 So since we spoke last the Oscar Ceremony has taken place in America with "12 Year's a Slave" winning Best Picture. Cate Blanchett winning best actress for her role in "Blue Jasmine". And Matthew McConaughey winning Best Actor for his performance in "Dallas Buyers Club". There is a very good chance that I will never get round to watching any of those three films. Which is no slight on them at all. It just highlights how few films I tend to watch in a year. Well done to all the victors at the awards. Although the real winner's on the night were the event sponsors Samsung. Who somehow managed to get a selfie photo. That was taken on their brand new range of phone by the host Ellen Degeneres retweeted over three and a half million times on Twitter alone. That is some piece of additional and free marketing globally for the company. It was helped some what by the fact that the picture featured the host, Bradley Cooper, Meryl Streep, Julia Roberts, Brad Pitt and Agelina Jolie as well as several other well known actors and actresses. And the strangest thing about it is. For a selfie they all look great in it. Whenever I try and take one it looks like I have a treble chin and a very pug like face. How on earth do they all look so stunning in it. I guess that is what they mean when they talk about the magic of Hollywood.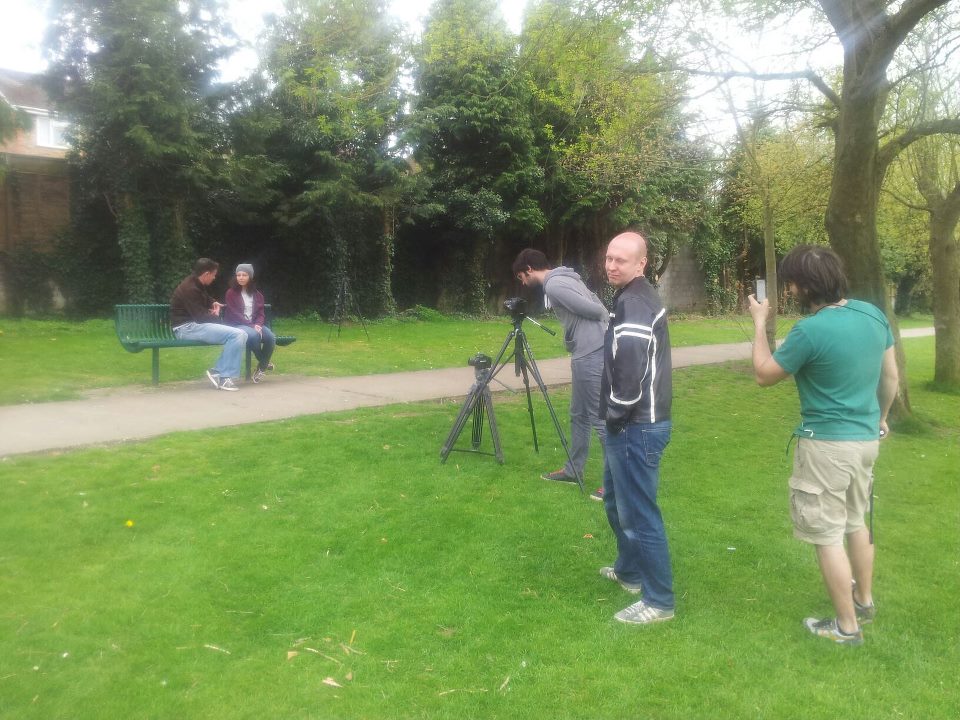 A couple of Sunday's ago it was the Capital One Cup Final between Manchester City and Sunderland at Wembley Stadium. I was there working on behalf of the Football League taking some competition winners around during the morning of the game. It felt quite amazing walking out of the tunnel just a few hours before the team's would do just that. Then it was time to show the group the actual cup itself and get them a nice picture standing with it. As a nice momento. Then we went for a walk round the outside of the pitch. Which in itself was pretty eventful. As Sky were the main broadcaster for the game they had a very strong presence there. So on the way round we saw Ben Shepherd and Kris Kamara doing Goals On Sunday. We walked past Gary Neville rehearsing his team line ups and tactics board ready for the match preview. Then we had to wait, while the Sky Sports News reporter Nick Collins did a live link back to the studio. Before finally bumping into Peter Reid, Kevin Phillips and Niall Quinn. Who happily posed for photos for everyone. Before we had to head back inside. I did stay to watch the game. Which as a neutral I thought was very entertaining. I was in the end sitting near the Sunderland fans who were absolutely brilliant throughout and rightly delighted to be in the lead at half time. The atmosphere inside the ground was fantastic from start to finish. City came back well in the second half.With two sensational goals in very quick succession that really knocked the stuffing out of the team from the North East. It was a good game to see and a nice fun day out at the home of English football.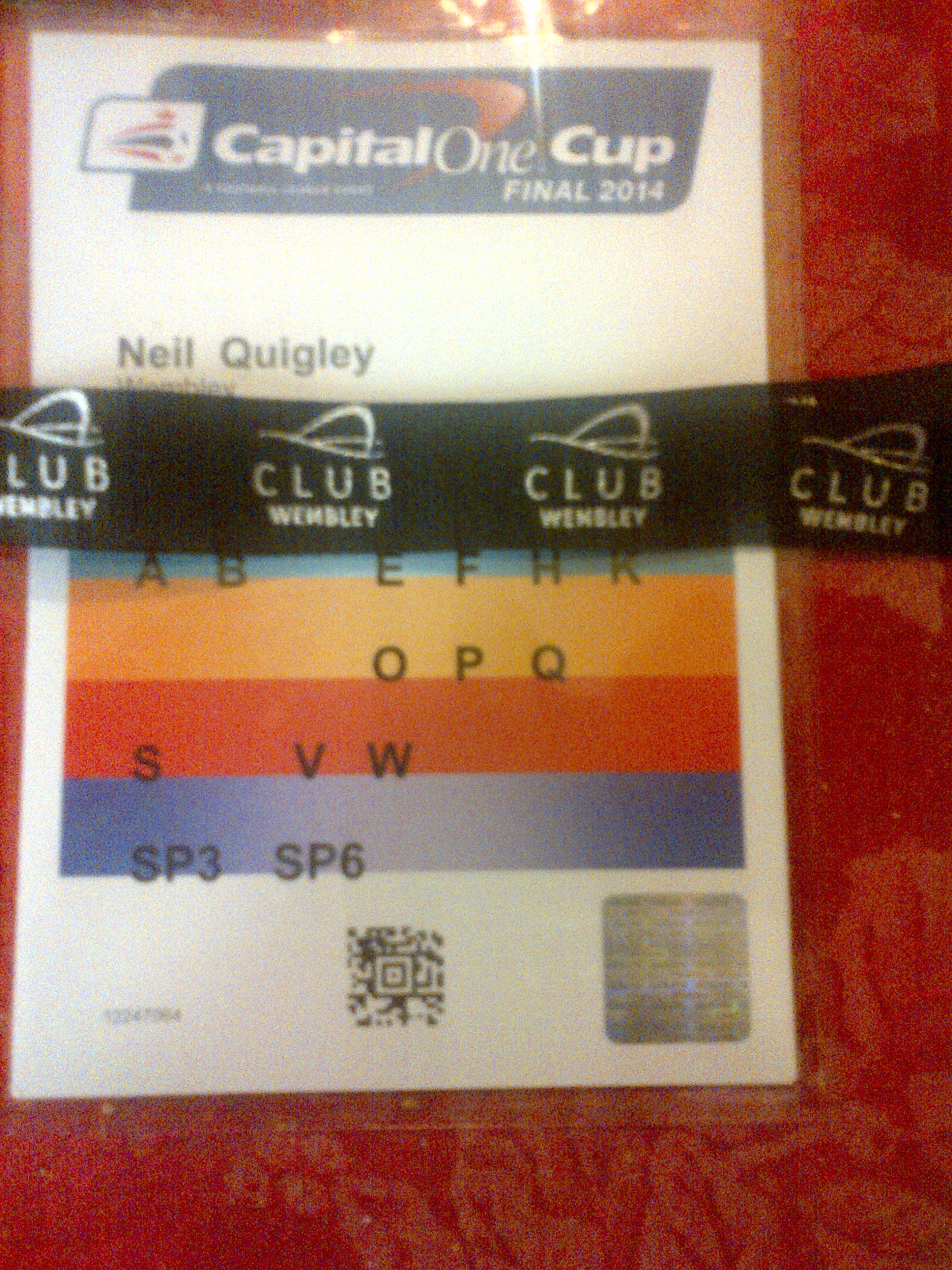 Just a few days later I was back at Wembley Stadium again. This time I was working on behalf of the Football Association doing some behind the scenes tours for the England team's main sponsor. These took place during the afternoon of the England versus Denmark match. During this one I had the pleasure of taking a group of people inside the England Changing Room on a match day. With the kit men in there busily working away getting everything put out and ready for the players when they arrived. It felt great being in there and seeing the shirts hung up knowing that in just a few hours time the squad would be in there preparing for the game. On a match day the England players arrive 90 minutes before a qualifier and 75 minutes before a friendly. While the kit men get there six hours before them to make sure everything is waiting for them, when they enter the room. Already in that room you could feel the excitement building up ready for the game. Even though the players themselves would still actually have been in their hotel at that point. Again I did stay and watch the game from some very decent seats. It always impresses me when this happens. They had laid out some red and white card flags all over the stadium. That when lifted above heads during the national anthem formed the St George's Flag right around the arena. Which I imagine would have looked great on television. In case you missed it England won one nil with a goal from Daniel Sturridge after some great work from the substitute Adam Lallana. Another enjoyable evening and always good to see the national team win. Bring on the World Cup!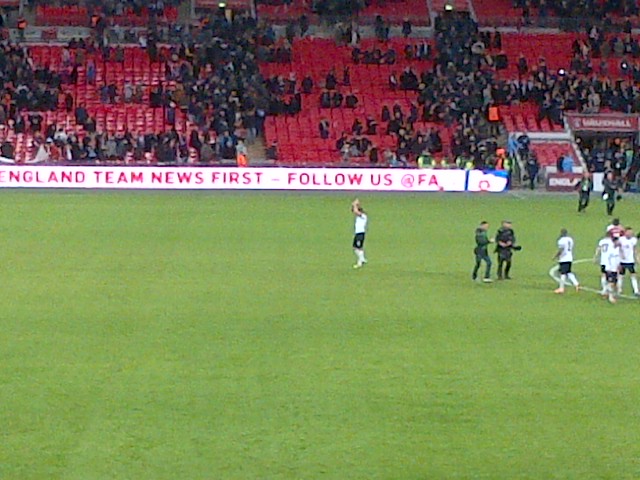 On the 3rd March my friend Andy Holmes released his second novel "Everything But the DJ" this is available as an e-book and as an actual old fashioned traditional book via Amazon. It is the follow up to his first book "Always the DJ" the cartoon promo for which I lent my voice to and you can see just below. Also just a reminder that I will be making a small cameo appearance in the short film version of the book. Which is being filmed this summer. For an autumn release.
Earlier this week I went in and had a good meeting with a BBC Radio Station. Which hopefully will lead to me doing some work for them in the near future, It was a very productive and interesting discussion. And nice to get in a room and talk about radio with some very knowledgeable people. I will also be doing a little bit of work at Mix 96 once again next month. Helping out on one of their normal daily shows. Which I am really looking forward to. As ever I will give you more details about these things when I am able to.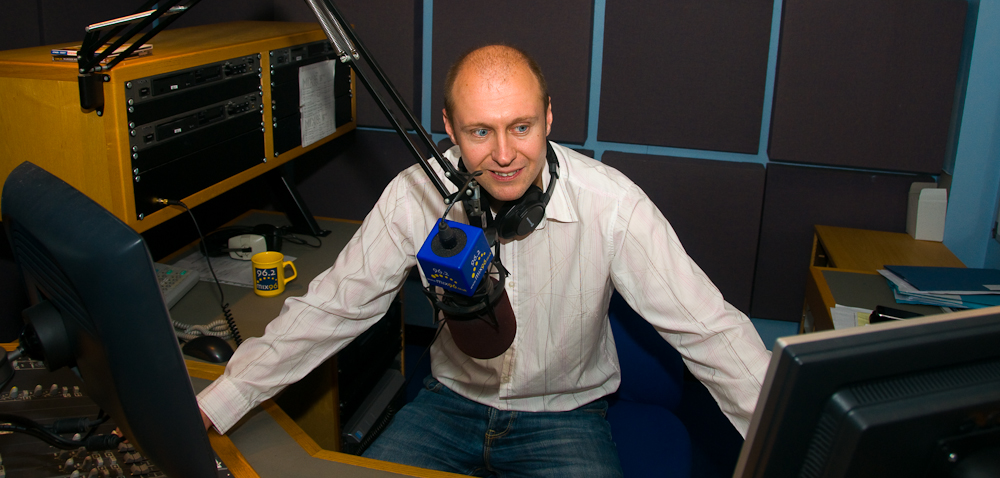 Last Wednesday night I went and saw one of this year's Berkhamsted Comedy Festival gigs. The venue for this show was the Greene Room at the King's Arms Pub in Berkhamsted. I saw Phil Wang and Matt Forde perform. Both of whom were very very good. The festival is run by Ben Moorhouse who also runs the hugely popular and successful Tringe Festival in Tring. Both of these comedy events are used by comedians to hone their Edinburgh Festival Fringe Shows. So they often involve notes, recordings on mobile phones and new jokes and routines sometimes being tried out for the very first time. So they are generally more work in progress type of shows. Which as a huge comedy fan I find totally fascinating. And for me this always makes for a good atmosphere. As the audience is always very supportive and helpful for the performer, urging them on to do well. Both Phil and Matt were excellent and extremely funny and amusing. Which is even more amazing I think when you consider that both of the shows they performed are still being worked on and expanded to form. What I am already sure will be must see show's when they are then on in Scotland. The Berkhamsted Comedy Festival runs until the 20th of March. To find out more about it, just click on this link. http://www.get-stuffed.biz/berkomedy/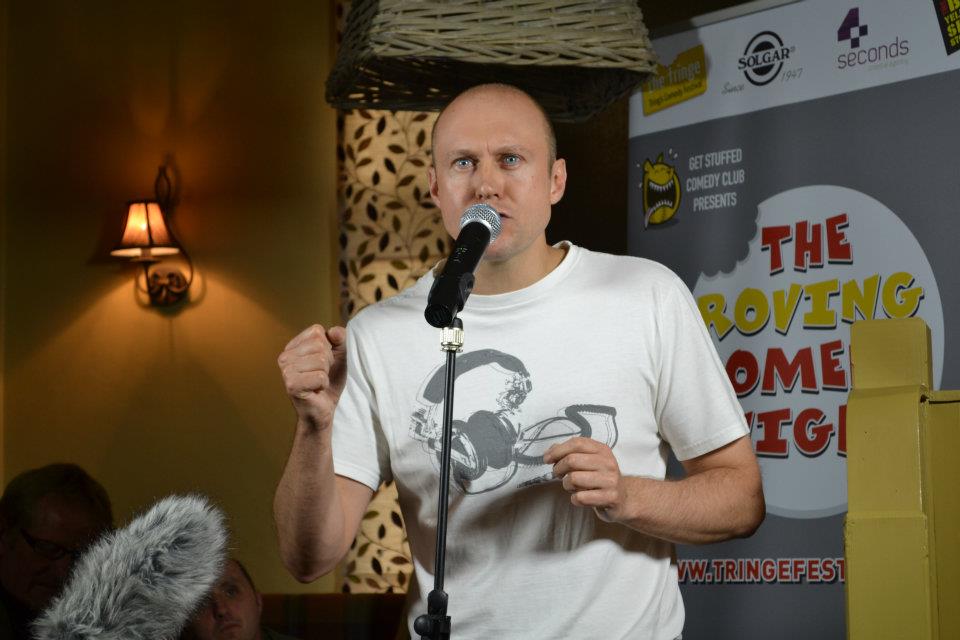 The Radio 4 Extra topical news show, which I sometimes do some writing for Newsjack has made a welcome return to the airwaves. With the first two episodes of this series having been broadcast so far. I am actually going to a recording of the show myself on Wednesday 26th March. Which I am already really looking forward to. Last night I went to the Shaw Theatre in Euston to watch two recording's of the Radio 4 Comedy panel Show The Unbelievable Truth hosted by the excellent David Mitchell. Who I have to say was on fantastic form. The panel for both the editions I saw were Alex Horne, Lucy Beaumont, John Finnemore and Jack Dee. If you have never heard it before each comedian has to read a statement about a given subject. Which will be completely made up apart from five truths that they have to include. The other panellist's score points by working out what the true facts are. It is a very funny and entertaining show and allows the comedians chance to crack plenty of jokes, often at each others expense. Jack Dee was excellent throughout so sharp and quick witted. It was a very pleasant evening and my seat was right in the middle of the front row. So I got a perfect view of the proceedings. The series starts on the 7th April. Make sure you listen out for my laugh and stupidly loud clapping during that first edition.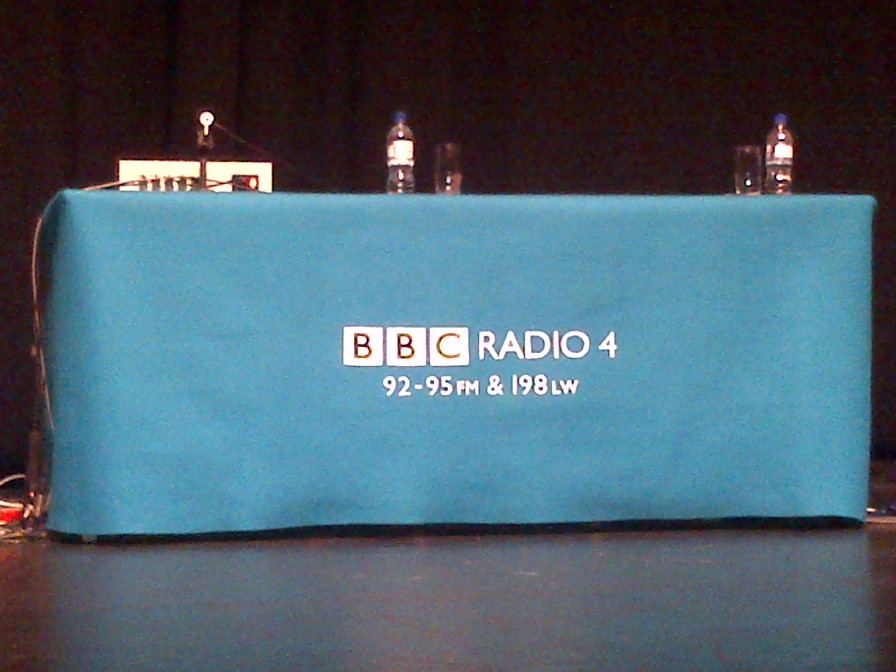 This week at Wembley Stadium there has been a big Sport Relief challenge taking place between Alan Shearer and Robbie Savage. In what has been dubbed the Battle of the Backsides. They have been racing against each other to see who can sit on 45,000 seats inside the stadium the quickest. I was there cheering them on for a little bit on Wednesday and Friday. And I have to say when they both walked past me on Wednesday they looked totally shattered on the way to enjoy their nice relaxing ice baths. Yesterday Alan Shearer won finishing his half of the stadium just before Robbie Savage. When they finished there was a reception laid on for them to celebrate their very impressive achievement. I am telling you those guys will definitely be aching this weekend. Keep an eye out for this challenge as it will be shown on TV next week in the run up to Sport Relief Day. Which is next Friday 21st March.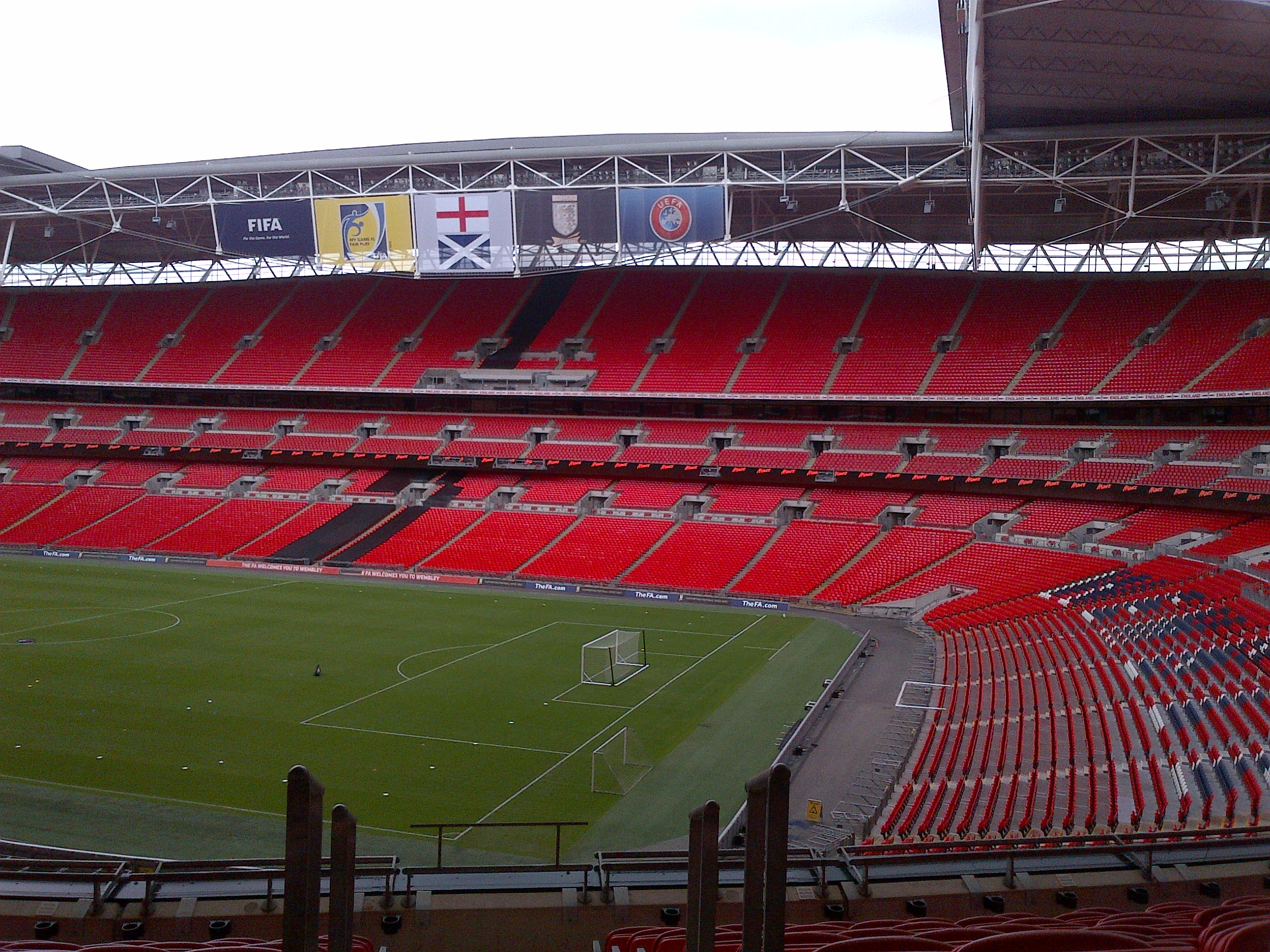 I am looking forward to Monday. As I have Irish heritage in my family I have always enjoyed celebrating St Patrick's Day. So there is a high chance I might just treat myself to a couple pints of Guinness. So finally I wish you an early Happy St Patrick's Day. Enjoy.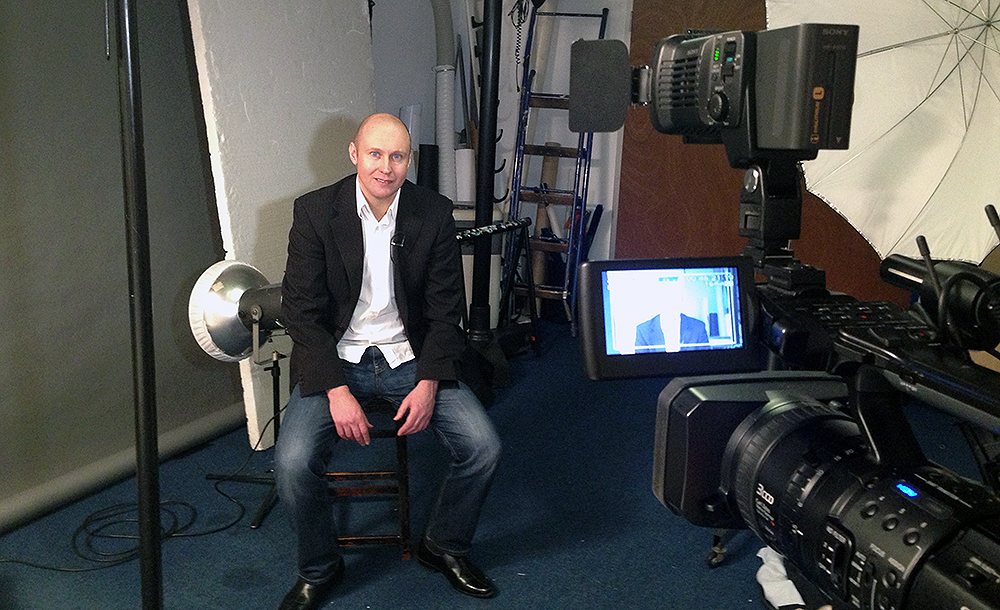 Have fun and we will catch up again in a couple of weeks. Cheers Neil.