Hello again, I hope all is well with you. And that you have had a very good couple of weeks. Once again I have had a lot of fun during the last fortnight getting involved with loads of different things. Meaning the time has flown by. And left me slightly confused by how come we are already nearly half way through the year. June has just kind of crept up on me from nowhere then suddenly jumped on my back. A few Sunday's ago I spent a lovely afternoon at a friends house catching up with him and his family. Along with another good mate and his family to. The weather was good. So we spent most of the time just chatting in the garden. While enjoying some nibbles and a couple of glasses of wine. Then breaking off occasionally to play a little bit of football and rugby with my friends sons. The children are only three and eighteen months, so it is fair to say I was looking pretty good during these games. As I am basically just a big kid I really enjoyed it. It was an excellent afternoon. Sometimes in our often busy lives now. We do not always seem to spend as much time relaxing with our friends and family as we should. This is something I am going to make a concious effort to do more of. Well at least until their children become better at sport than me anyway.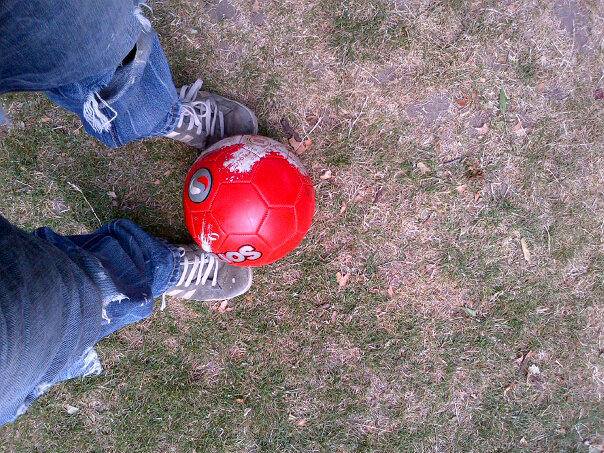 A couple of weeks ago now I spent a brilliant afternoon at a production company's office in London. Helping them to run through an idea for a new game show that they are in the process of putting together. I obviously can't give away too much information about it at this stage. However it is I think a very clever twist on how conventional shows of this nature have always been played. It was a lot of fun to play, very challenging and very exciting. I did get to have a really good laugh with everyone who was there. The people involved in the project are really nice. I believe they already have a big television network very interested in buying the format to the show and making it a focal point of their tea time quiz show programming. It was great being involved with it at this stage. In the reception area of the office that I was in. There was a glass cabinet that had at least five Bafta's displayed in it. As well as many other recognisable big televisions awards. Looking at that and seeing those awards so close to me. It really made me want to one day win a Bafta. Trust me those things would look great on a shelf in the living room.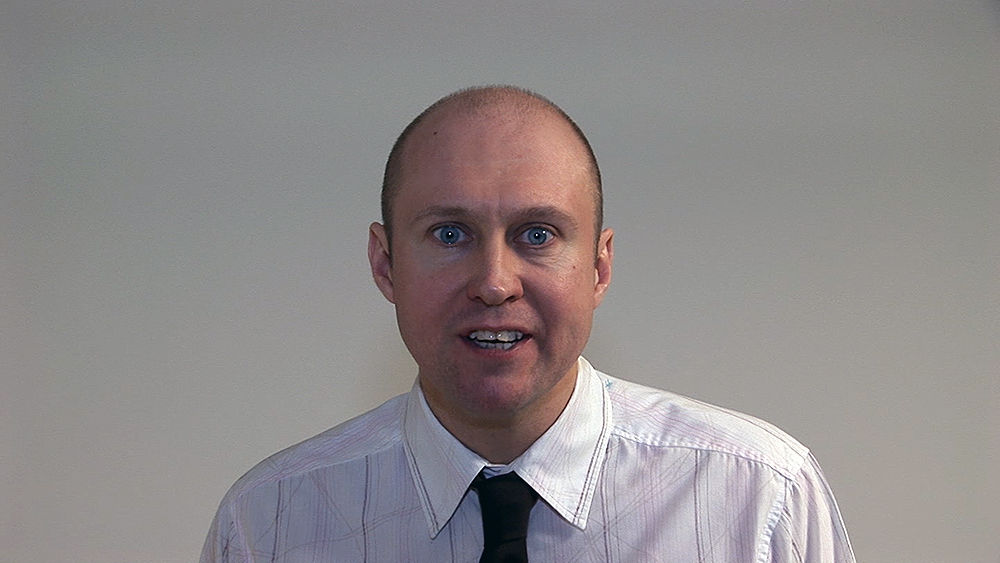 Last Thursday I was back in the office to again help with the shows development. It was a another run through of the game show but this time with some executives from a major TV channel there. To see it in action. They had brought with them someone that they were trying out as a potential presenter for the show. Should it actually be commissioned. Now I am afraid I obviously can't tell you who it is, but I can tell you that they started on children's television and have been involved in a couple of reality TV programmes during the last few years. So they hosted it and we went through the whole thing from start to finish. Exactly how it would be done if it was being filmed in a studio ready for broadcast. It was great to be involved again and it was a good fun day out. If the idea does make it to the next stage of its development. There is still a very good chance that I could well be part of that process. Which would be amazing. As ever when I hear any more and when I am allowed to say more about it I will do.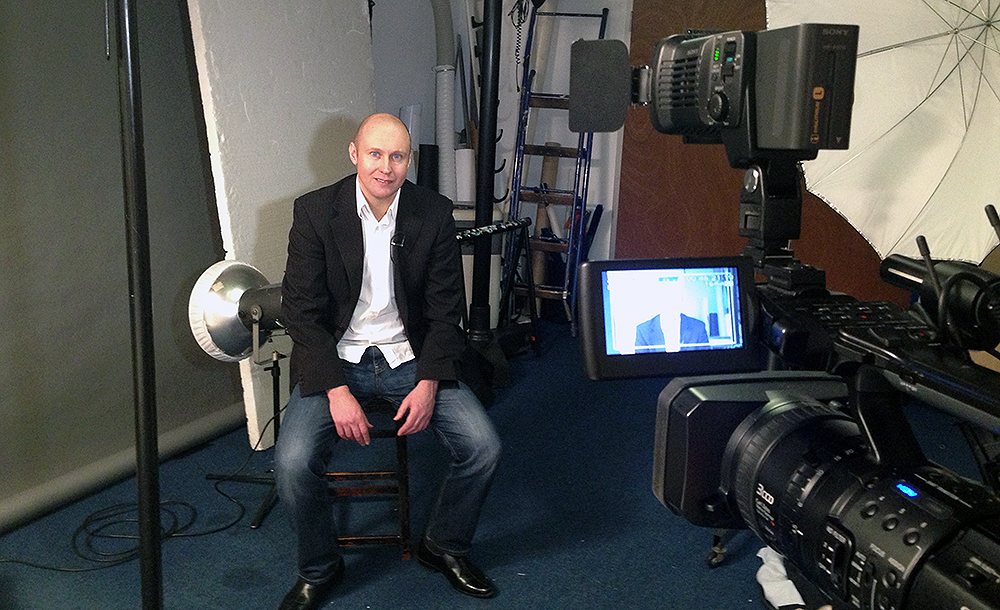 I was lucky enough to be at Wembley Stadium to witness the final of the first Nike Cup. It's a new competition introduced this season for all professional team's Under 14 development squads. I would have loved the chance at that age to play in a competition where the final was at Wembley.The game between Chelsea and Reading drew a nice little crowd to with lots of family and friends there to support the players. The match itself was a very tight affair and ended up finishing goalless and heading into extra time. Then with the final just two minutes away from being decided by the dreaded penalty shoot out. Reading broke away and grabbed the winner. Imagine getting the winning goal at Wembley at the age of fourteen. You will always be able to tell that story, for ever. It was also nice to see the Reading first team manager Nigel Adkins there making sure that he individually congratulated the whole of the team. Premier League referee Phil Dowd was the man in charge. I am guessing that he had never refereed at Wembley before because when he lead his team of officials up to the Royal Box to collect their medals. I had to show him which way to go.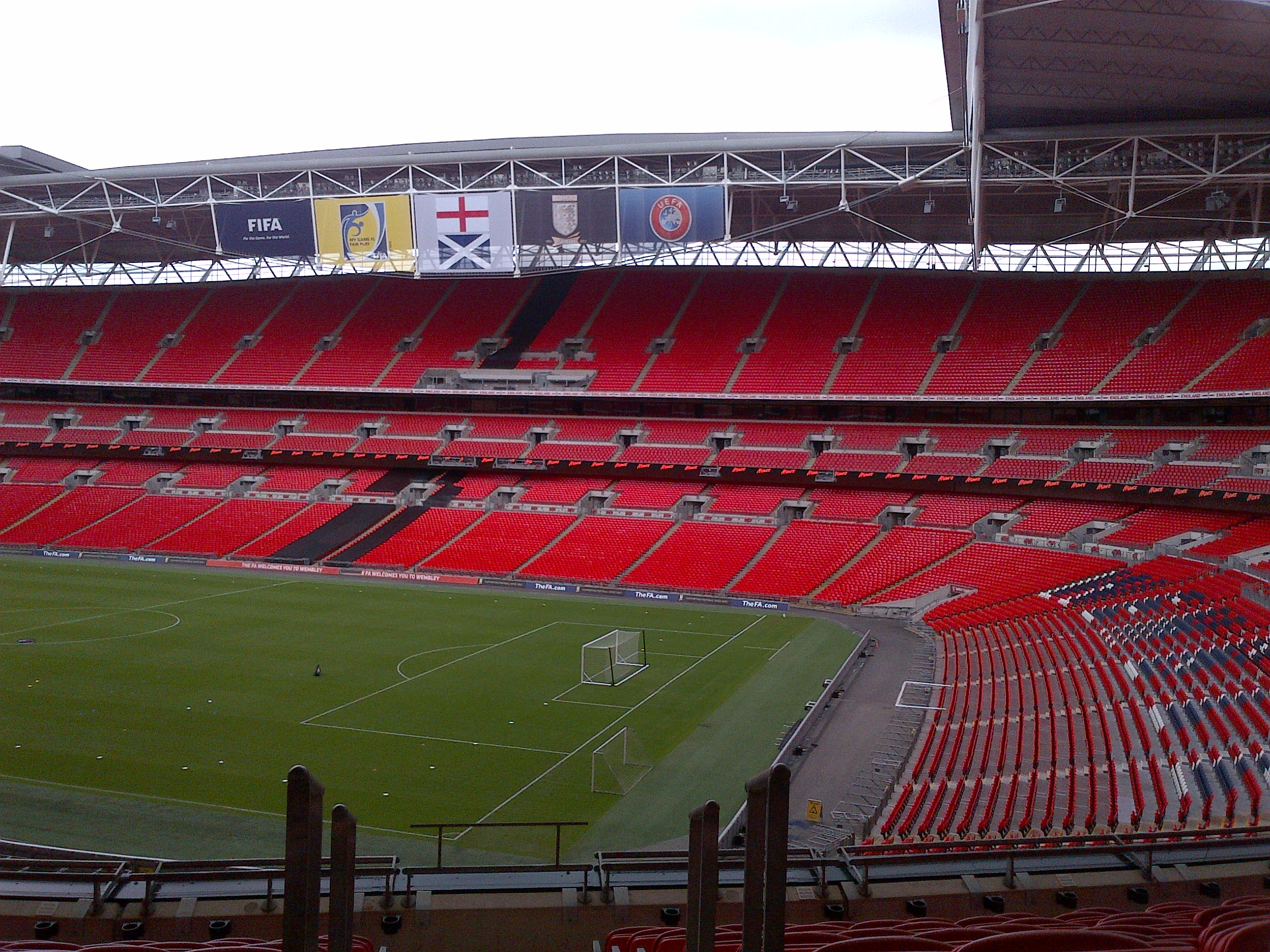 The countdown to the world cup is well and truly under way. I have been watching all of England's warm up friendlies. For the final game at Wembley before the squad flew out to Miami for some warm weather training. I looked out my new world cup clothes. Which I intend to wear every time England play this summer. I have an England shirt with the squad number of 20 on it. I appreciate I am not good enough for the starting eleven. But I thought I might have had an outside chance of making the squad. I also have a England Warm up top to wear. I figured with the lateness of the some of the matches and the English summer I might need a second layer to be warm while I am watching. I am hoping these items will act as a lucky charm. Win, lose or draw I will support the team until the end. I do hope the team have more luck than I did when the draw for the sweepstake I have entered was made. I managed to select Honduras. To win the money I need them to some how win the World Cup. Now I am a hugely optimistic person but even I realise that I have no chance here.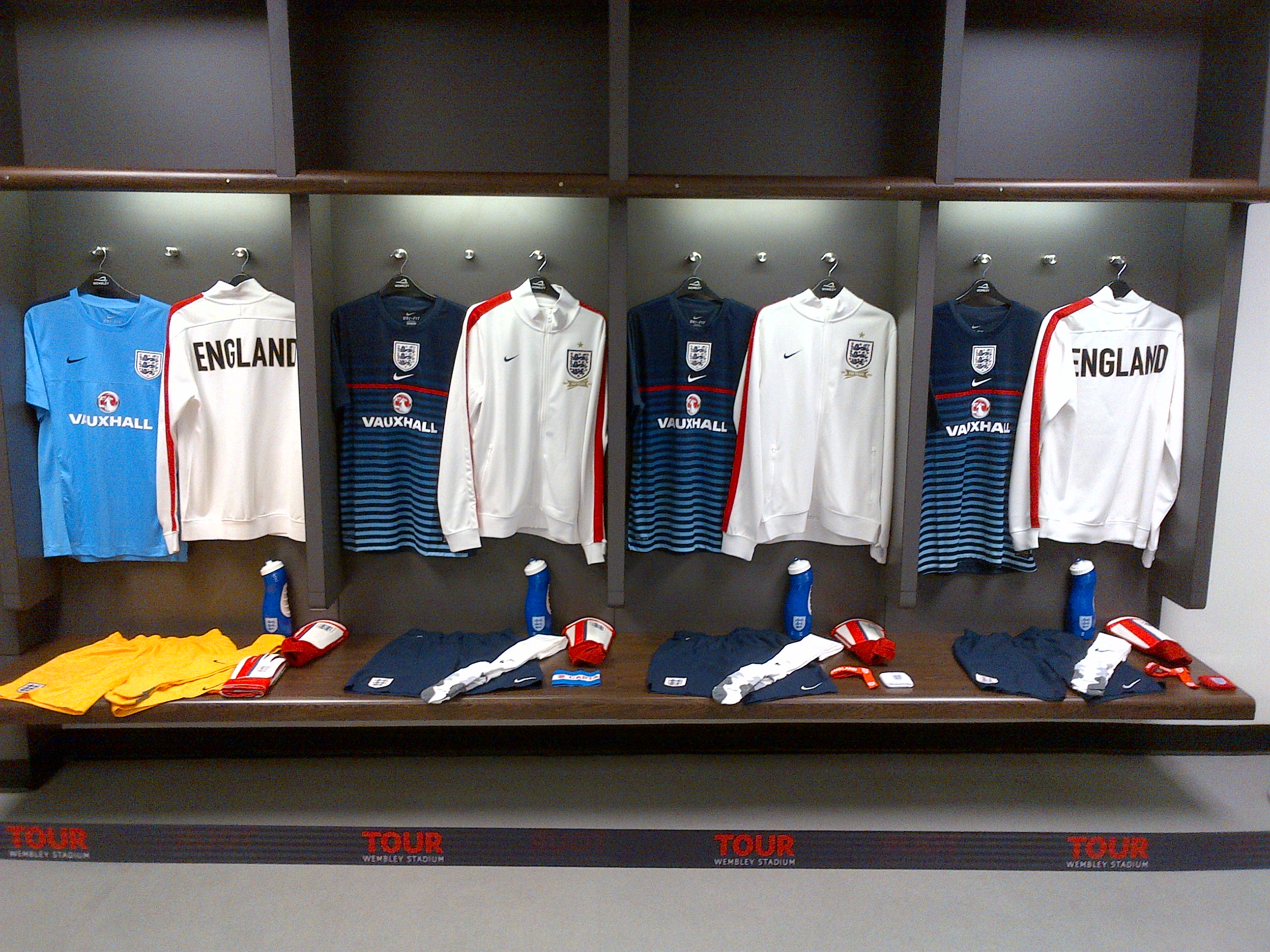 The Tringe Festival starts at the end of this month with another amazing line up of comedians. It kicks off on Sunday 29th June with the Roving Comedy Night featuring four professionals and sixteen trainees doing their very first gigs across four different pubs in Tring. One straight after the other. This is the place where I made my stand up comedy debut two years ago. It is a great event for performers and the audience a like. It is so much fun and always very popular. In fact it has very nearly completely sold out. So if you were thinking of going do not delay get a ticket for it today. The next night see's Arthur Smith appear at the Pendley Theatre in Tring and three weeks later Phil Jupitus brings the curtain down on the festival at the same venue. Some of the other comedians performing at the Tringe include Milton Jones, Sean Walsh, Justin Moorhouse, Mark Watson and Josh Widdicombe. If you want a taste of the Edinburgh Festival but live in Herts, Beds, Bucks or Oxon and want to save yourself the long journey up to Scotland. I would recommend you do get yourself along to at least a couple of the great gigs that are being staged this year.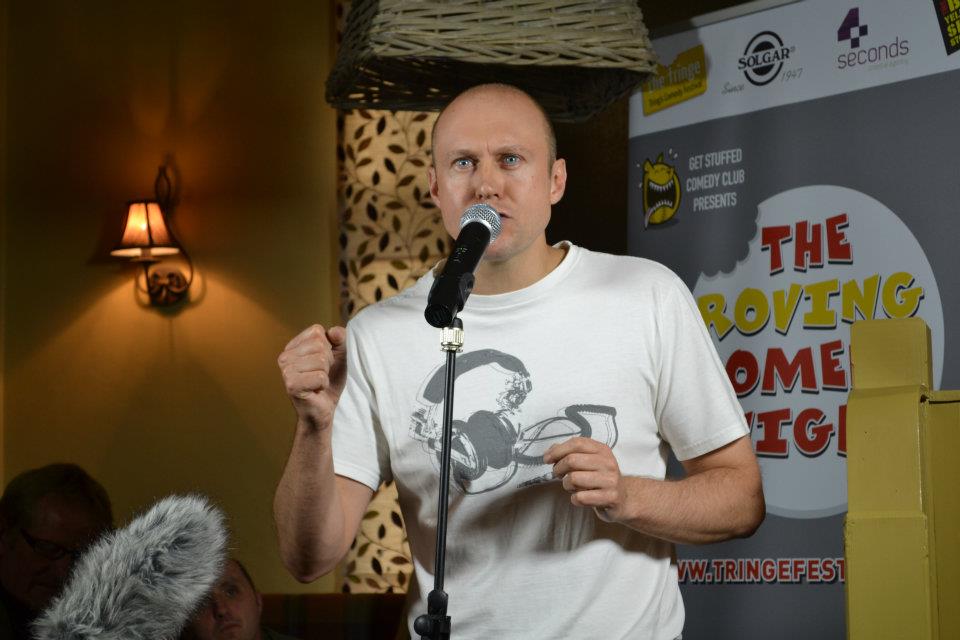 Tomorrow I am making yet another trip to the BBC Radio Theatre in London to watch the recording of a brand new radio sitcom pilot episode called Friends on Benefits. It stars Jon Richardson and Lloyd Langford. I am really looking forward to it. From the planned pint before hand in my favourite pub in London. To the waiting in the BBC Cafe at New Broadcasting House to be summoned to our seats inside the theatre. Not to mention the actual programme recording itself of course. Writing comedy for radio is something I am currently looking at. Through a couple of different projects I am working on at present. So for me it will be really interesting to see how they go about this recording process in front of a live theatre audience. I am a fan of both of the comics in the lead roles and as ever with these things I suspect they may be a couple of interesting cameo appearances from other actors during the making of this show. I did get to do a tour of Broadcasting House last year. Which included the chance to take part in recording a pretend Radio 4 drama, in the style if the Archers. Which I have to admit was a lot of fun, specially in the sound effects department. I will let you know what the new comedy was like in the next instalment from me here in a few weeks time.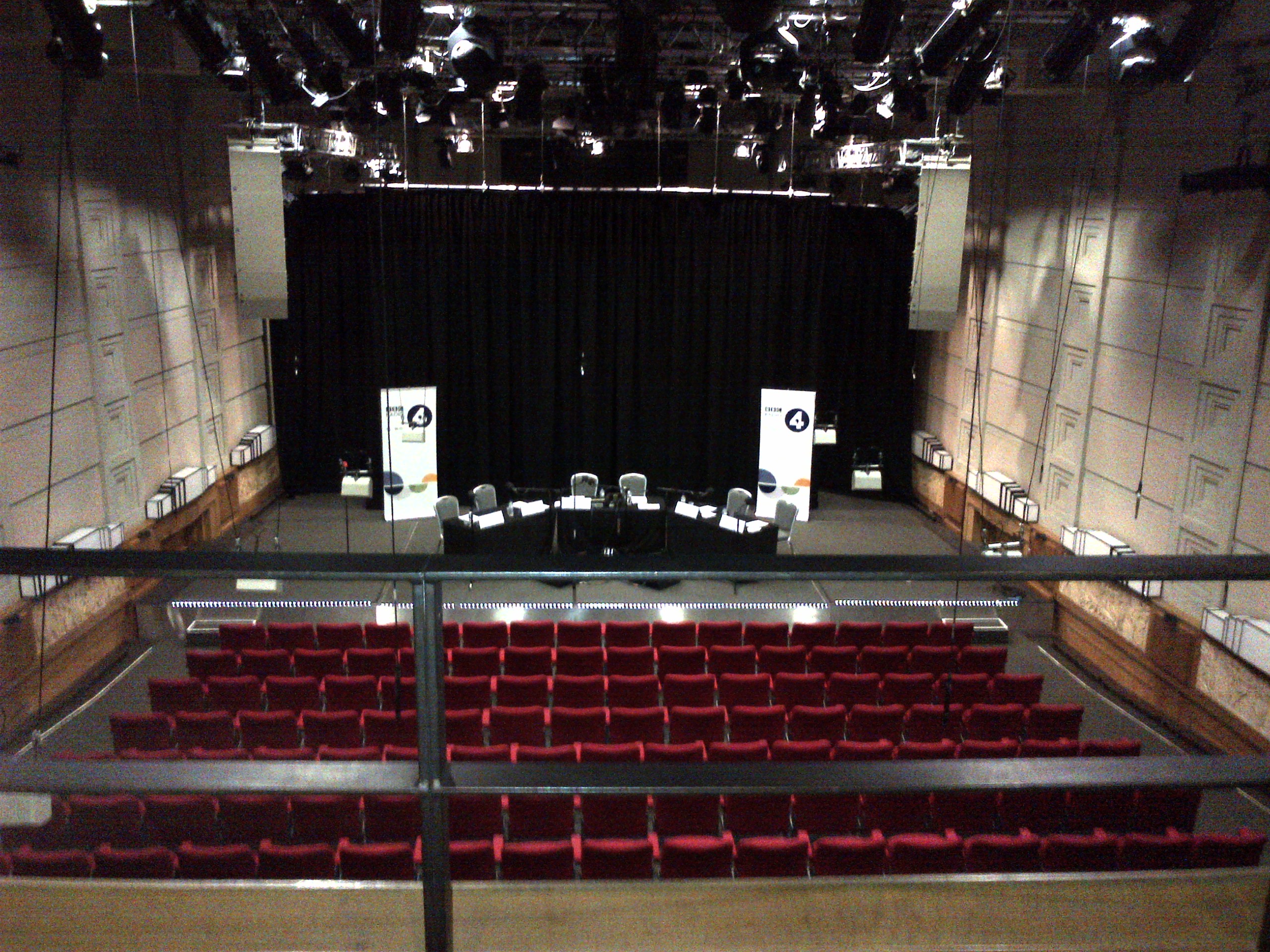 It was my dad's birthday last week. So as a family we went out for a meal at one of his favourite local places to eat. It was a really nice night. The staff were very friendly and welcoming. Even though my dad had not been there for about three months they remembered him and gave him his favourite normal table in the corner right by the window. I can't fault the food either. It was really well executed. I selected the belly of pork, with black pudding and caramelised pear served on a bed of sweet potato and cabbage. I have to say it tasted amazing. I then followed that with their Pimms flavoured Eton Mess. Which was again exquisite. The service was great and to be fair the prices were all very reasonable. But most importantly my dad had a great night, we all ate well. And had a good catch up as a family. So well done and thank you very much to the Firecrest in Wendover.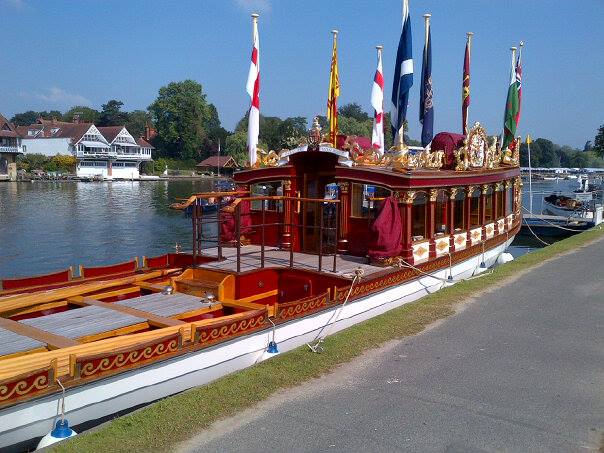 I am in the process of preparing for my association with this year's Regatta Radio the official radio station for the Henley Regatta. Which I have to say I am really looking forward to. It is always an amazing spectacle to be involved with. It will be a very busy period for me but also lots of fun. You always meet some amazing sportsman and women plus some amazing characters there.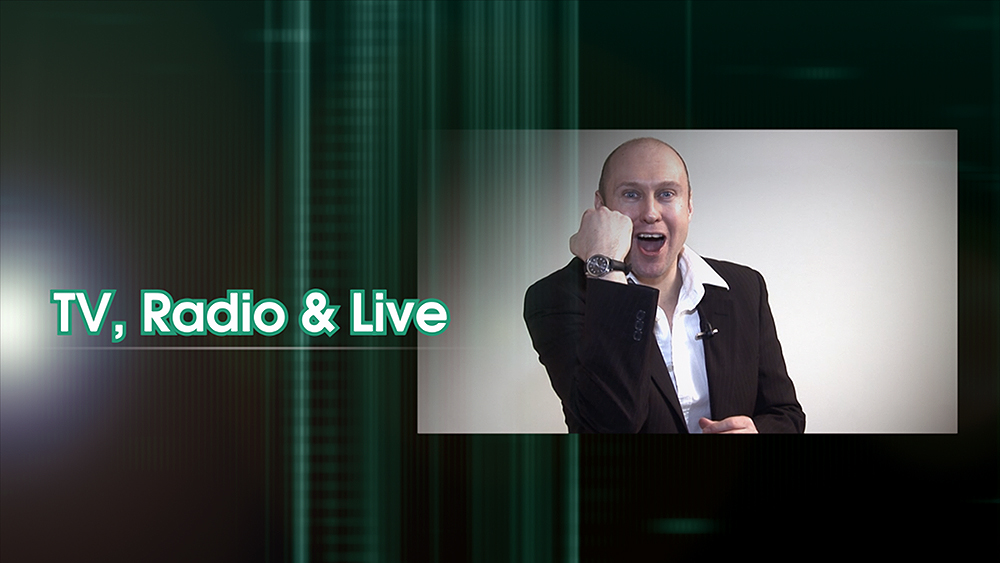 Have fun and we will catch up again in a couple of weeks. Cheers Neil.