Hi there, how are you doing? I hope you have had an enjoyable couple of weeks. Already this year seems to be going pretty quickly to me. Which I guess is a sign that I am keeping myself nice and busy. Which is just how I like it. I had a great time at my Uncle's fiftieth birthday party the other Saturday. Nice as ever to catch up with the family. And just to confirm I did drink lemonade all night. Therefore easily achieving my plan of not having any alcohol through January. I have to say I feel great for it. I also did plenty of exercise and ate healthily. Which I try to do on a daily basis anyway to be fair. I have been sleeping really soundly. And have had so much energy. It has been a total triumph, as far as I am concerned. It has been a good way to kick start things and set me up nicely for the year ahead.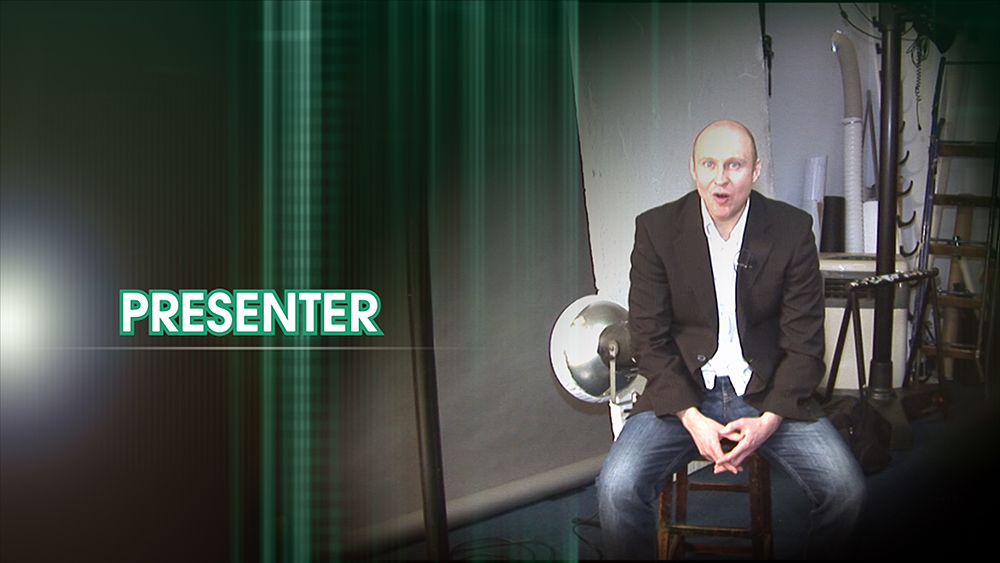 I do like watching a good award ceremony. So I made sure I was able to see this year's National Television Awards. For which a majority of the categories are voted for by the public. So by and large they go to the big shows. The ones that the most people will have been watching and enjoying. It was nice to see a lot of my favourite programmes winning including I'm a Celebrity Get Me Out of Here, Strictly Come Dancing, This Morning and Mrs Brown's Boys.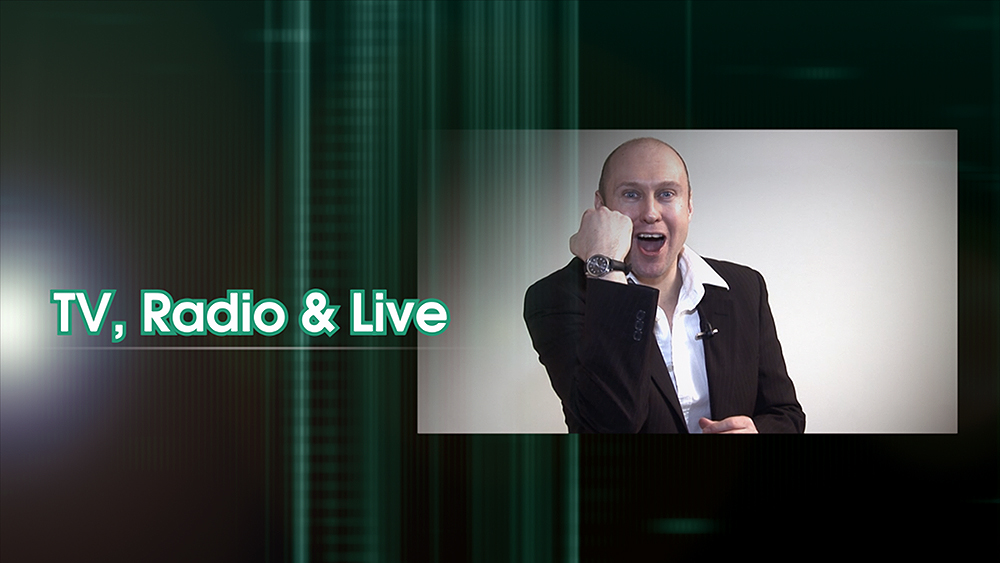 Even though they win it every year I still think personally that the most deserved award again went to Ant & Dec. When they were crowned the best entertainment presenters. They are the best in the business at what they do by an absolute mile. They had a great year last year with Britain's Got Talent and I'm A Celebrity Get Me Out Of Here again being must watch television down to the way they host these shows. And the comeback of Saturday Night Takeaway was probably the strongest series in it's history. With so many great moments of variety style entertainment. It was basically the perfect Saturday night entertainment show in my opinion.
Then just when I thought the National Television Awards could not get any better they totally surprised the Geordie duo by awarding them the special landmark award to mark their twenty-five years in show business. I liked this for two reasons. Firstly we got to see lots of old and funny classic clips of the boys in action. And secondly the way they came up and received the accolade. They were naturally funny, charming, very humble and low key about the honour in a very appreciative way. Not only are they hugely talented but they are also two of the nicest people you could wish to meet. A well deserved award for my favourite TV presenters. Who make it all look so effortless. And clearly love what they are doing. Which I think makes the audience love it even more. Well done gentlemen!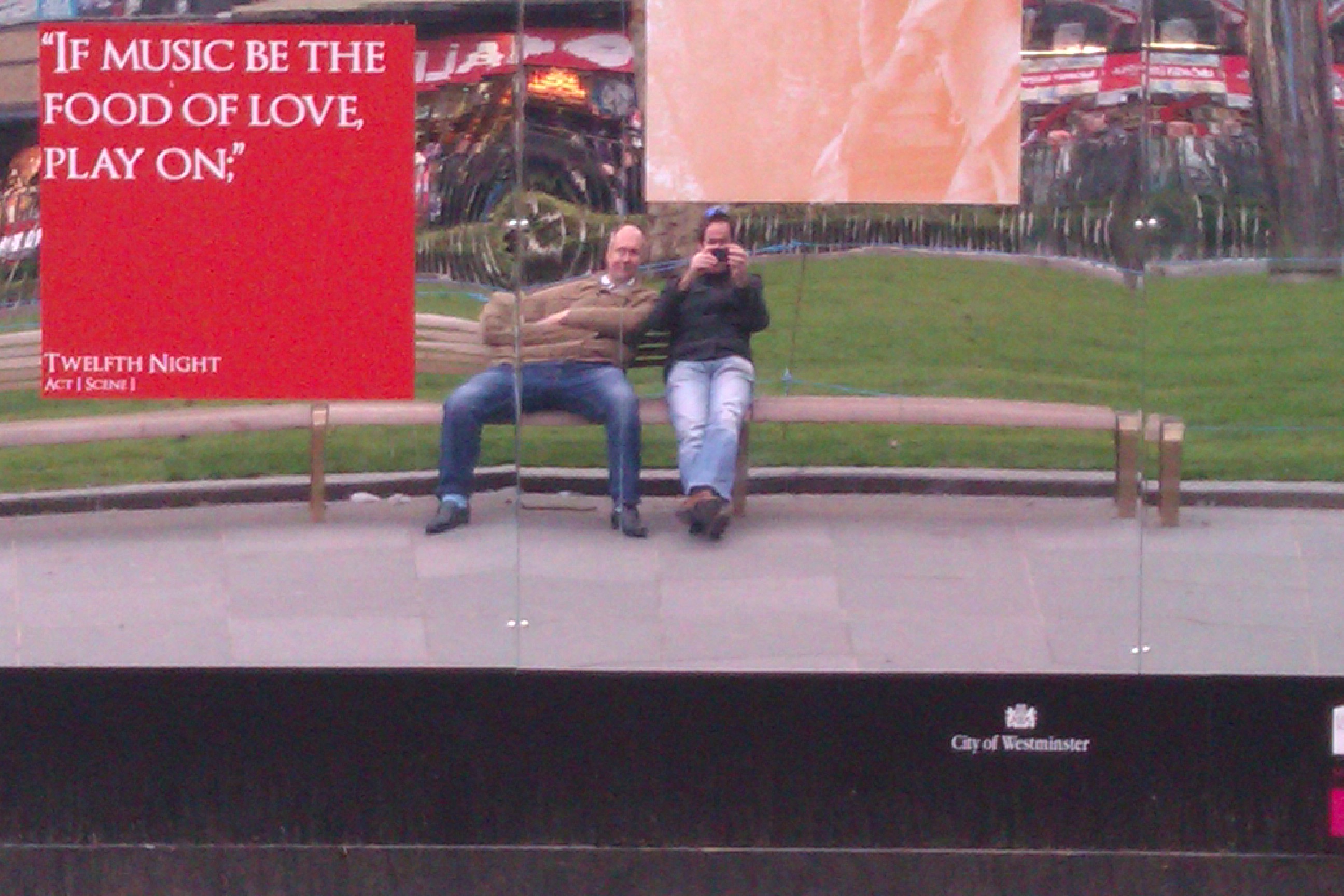 The other week I had a really nice catch up with a mate of mine. Who I met when I was living and working in Somerset. He is a hugely talented guitarist and singer called Tom Toomey. I met him when I was working at a radio station in Yeovil. He came in to talk about a charity live music event. That he was organising in the grounds of a National Trust property in the area. From that initial meeting he ended up coming into the studio quite a few times. And me and a colleague had the great honour of hosting and being involved with these, what became annual concert's. They were always brilliant evenings. With great acts all personally selected by Tom himself performing. In totally exquisite surroundings with Montacute House beautifully lit behind the stage. So by the end of the show it all had quite a magical feel to it. In fact during the final number from the final band one night I found myself on stage playing a tambourine and clapping along. Which is the closest I have ever got to being a rock star. I loved it. It felt great.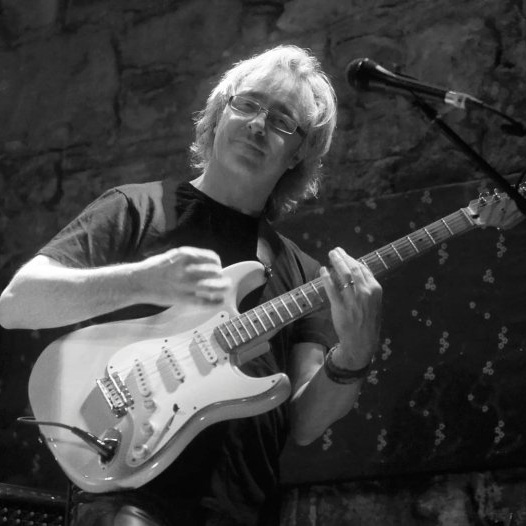 For the last four years Tom Toomey has been in The Zombies as their lead guitarist. Which has seen him perform all over the world with the band. Including at an open air concert in Central Park in New York. Which sounded amazing the way he was describing it to me. I met up with Tom when The Zombies headlined at The Waterside Theatre in Aylesbury as part of the Ultimate Rhythm and Blues 50th Anniversary Tour. Which see's them heading up and down the United Kingdom until the end of March. After which they then head back to America via the Bahamas. Nice work if you can get it. It was really good to see him and reminisce about the gigs in Somerset and get an insight into what life is like out on tour with a band of this stature. I do always feel very comfortable just hanging out in theatre dressing rooms talking to people.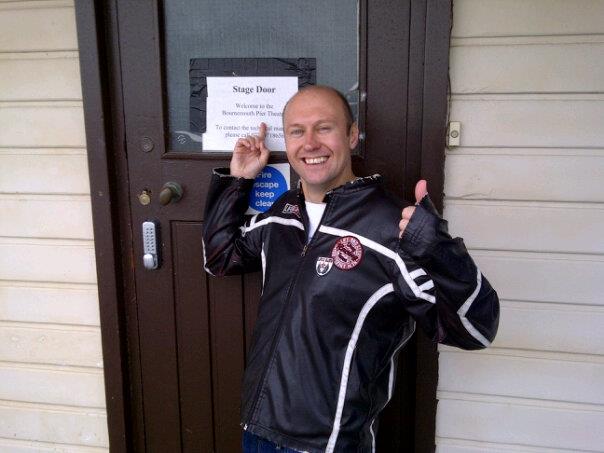 My friend Andy Holmes self published his first novel called "Always The DJ" as an e-book a couple of years ago. He has now just made it available in paperback. So if you are like me and a bit old school, when it comes to reading. You can now get it in traditional book form. To help promote this fact he has made a very short cartoon. And I am delighted to say that I have lent my voice to this animation. Which did involve a fun and interesting recording session in his home studio. Now I will let you into a little bit of a secret about the cartoon. For a bit of a laugh at my expense Andy has actually put a cartoon version of me in the background of a couple of the scenes. So why not see if you can spot me or at least his interpretation of me in the promotional cartoon for the book below.
There are plans in place to make a short film version of the book. In which it looks like I will be also making a small cameo appearance. Currently this is being scheduled in for filming at the start of the Summer. With a preliminary release date of this September. I always like to do a little acting from time to time. So I am looking forward to this project.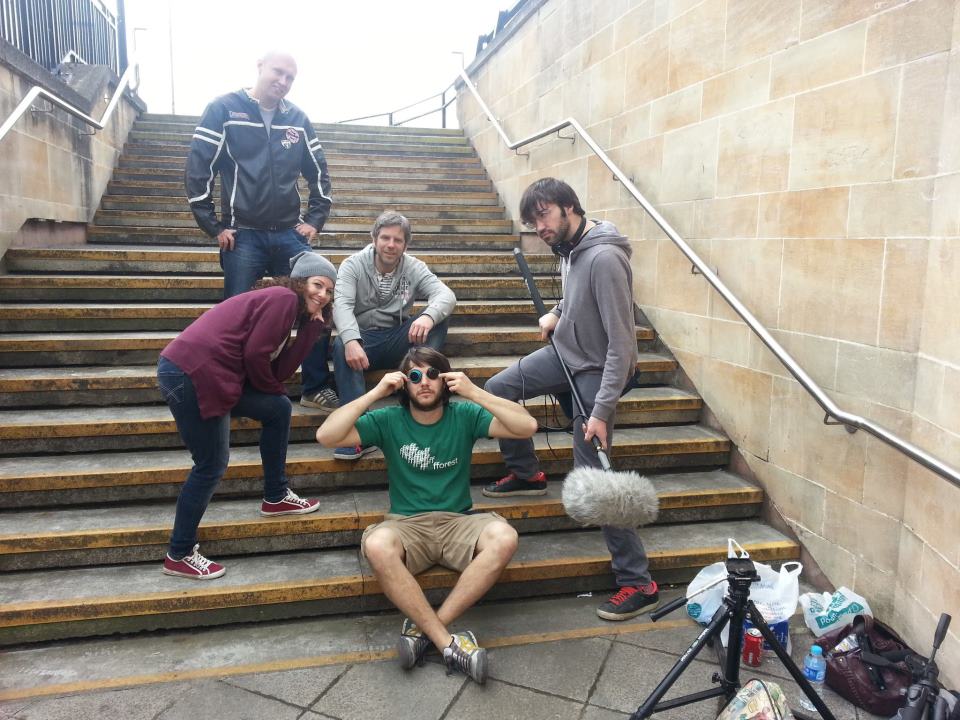 I am excited about the fact that Neil Sands is bringing back a show of his that I love. I have to confess I do have a huge and varied taste in music and I do like a bit of classic Country and Western. Neil produces and stars in a show called "Nashville Nights and Dixie Days." Which celebrates country music with an exceptional cast. He has rested it for a bit to focus on other productions, that he is involved in. But it is back on tour this February and March. I first met Neil several years ago when he came in for an interview on a radio show I was presenting. He is a top man. And I remember we got chatting about a Sunday afternoon party event I used to go to in London called "The Church". It turned out that he was the promoter and the person behind it. I spent many a fun afternoon there and proves once again, what a small world it is. I am planning on seeing the show at the end of March and I am really looking forward to hopefully catching up with Neil Sands to. He also used to be a professional wrestler. So needless to say he has lots of great stories to tell.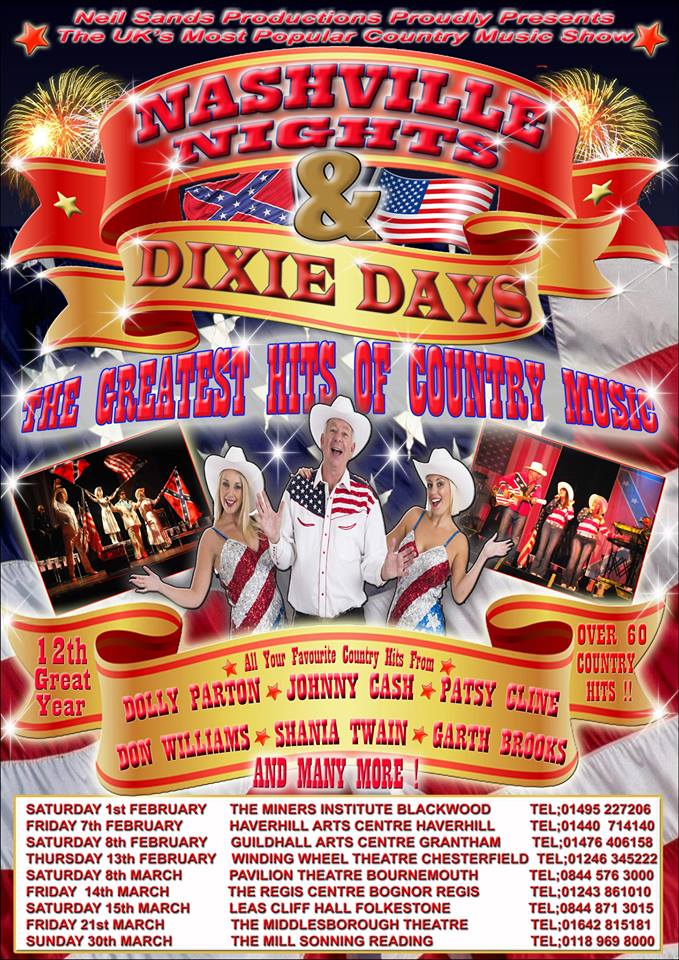 I am looking forward to going to watch a new TV Sitcom Pilot being filmed on the 13th February at the Elstree Studios. It is called Party and up until now it has been a radio comedy. Of which there have been three series of it on BBC Radio 4. So they are making the pilot to see if it can transfer to television. This is not that unusual with both Little Britain and That Mitchell and Webb Look starting out as radio comedies before they moved across to television. The cast includes Tim Key, Johnny Sweet, Anna Crilly and Katy Wix. I have never seen a sitcom filmed. So I am interested to see how it is all done. I will let you know what I think about the show and if I think it will be given the chance to grace our television screens in the future or not.
Tonight then I am off to the James Bond themed Birthday Party of Lee Bryant, who runs The Laughing Badger Comedy Club in Hemel Hempstead. He has used his contacts to put on a couple of great comedians to start the night off with a bang. And a mini show including Lee Nelson. I will let you know if he remembers me from the time we met before. When I was on set with him filming the pilot for his television show. I have my outfit all looked out and ready. And a hotel booked that is round about a four hundred metre walk from the party venue. As it is the first of February obviously my self imposed alcohol ban is now over. So if I chose to I can have a couple of drinks tonight. Only if I want to of course. So find out next time what I decided to do. Although some of the information above may help you to make a well informed and educated guess as to what my decision will probably be. Either way I have a good feeling it will be a fun night. I mean lets face it. Any night where you get to pretend you are James Bond is always a good night right.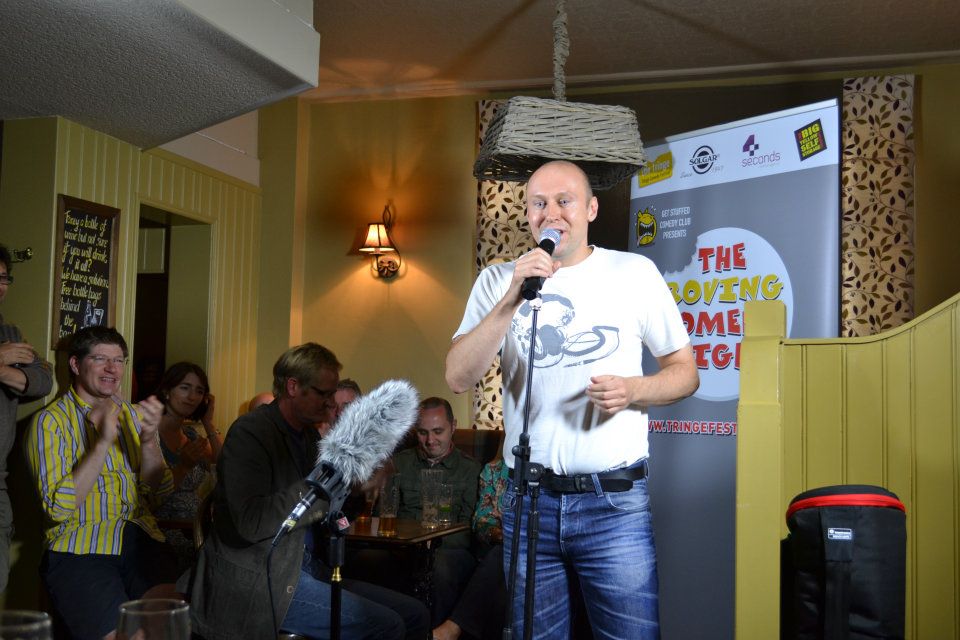 I have got a couple interesting meeting's in London lined up over the next couple of week's. And there are several other exciting projects I am currently working on that are at various different stages. As previously mentioned I only watched the first episode of celebrity big brother to see who was actually going into the house. Just for the record there is no way I would of predicted that Jim Davidson would win that show. I am constantly surprised that it's mostly the older people who seem to win since it moved to Channel 5. When I thought their viewers would be on the whole a bit younger. So the young reality TV or pop stars would stand a better chance of winning the competition. I wonder if Channel 5 will now bring back Big Break or even better Jim's sitcom called Home James. Which I really used to like.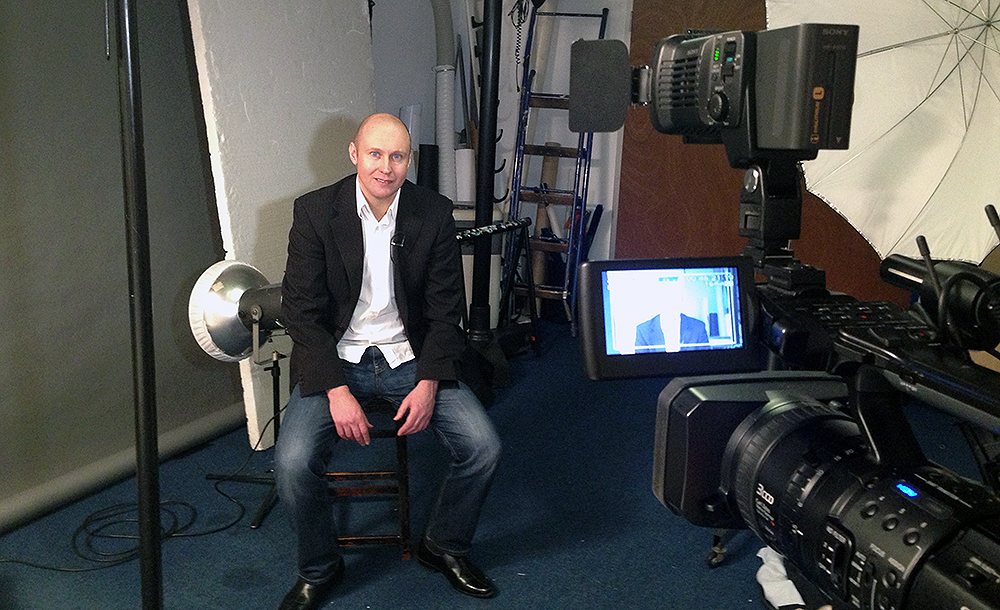 Have fun and we will catch up again in a couple of weeks. Cheers Neil.