Hi there, how are you doing? I hope you have had an enjoyable couple of weeks. I have had a great fortnight doing lots of fun things, mostly involving just having a laugh with friends. Which is generally the best way to spend your time I think.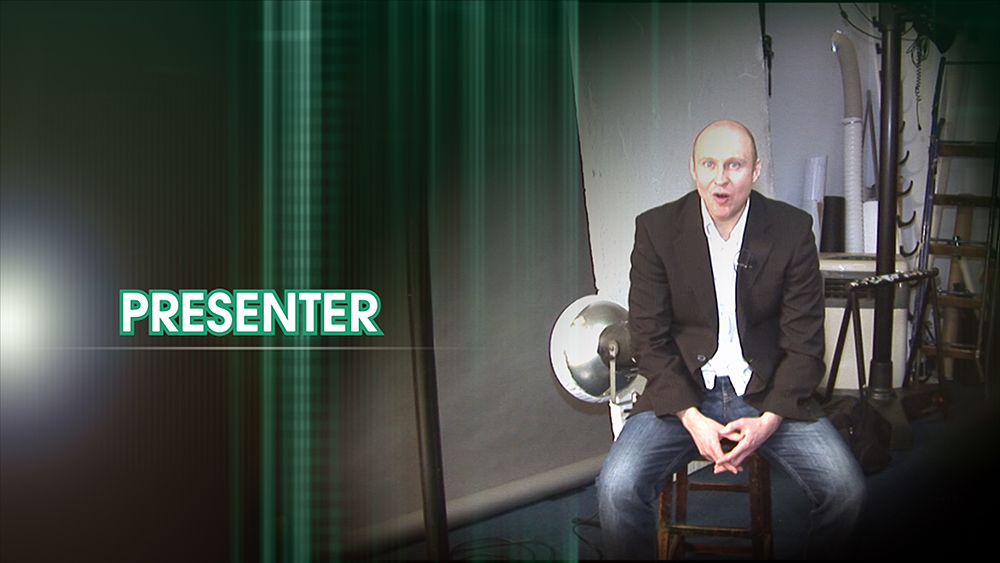 The other Saturday it was my mate's Stag Do. Which as I am going to be an Usher at his Wedding. I helped organise. Along with another mate of mine, who is the best man. The basic brief from the Groom was that he wanted the day to involve football, comedy and a nice meal. And I have to say I think we more than delivered this for him on the day. You know it is going to be an interesting day. When you all meet up at Waterloo Station and are having you first pint in the pub there at eleven thirty in the morning. Our first stop was to be Griffin Park the home of Brentford. Famous mainly for the fact that it is the only ground in the league that has a pub on each corner. So we thought it would be very rude not to have a couple of drinks before the game in at least one of them. Now the surprise we had lined up for the groom here was that he and a couple of us were actually going  to go on to the pitch at half time and take some penalty kicks. And then we were all going to have our picture taken together on the pitch with the Brentford mascot's.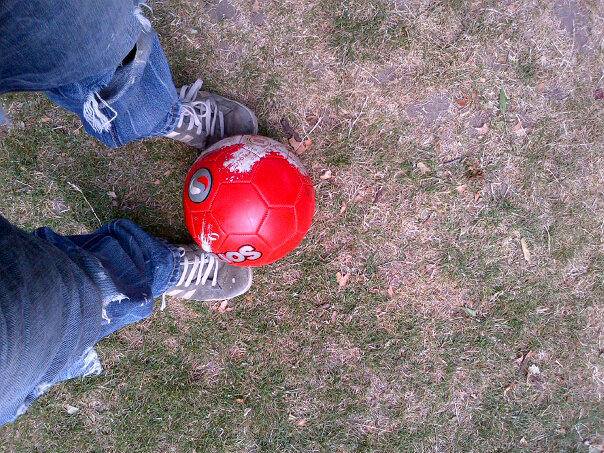 You should have seen how white his face went. When the best man informed him of this just before the match kicked off. So at half time we did indeed go down on to the pitch and take our penalties. I went first and scored easily, the next person scored to. Then came the star of the show our groom. Who actually managed to miss his penalty. Which came as no great shock to me because he has actually missed every single one I have ever seen him take. Now I know I should have been disappointed for him, but if I am honest I was still running towards the fans behind the goal celebrating my penalty at this point. Before returning to our seats for the second half we did indeed have our picture taken on the pitch. It was a great experience doing all that during a sold out League One match. Good fun!
Then straight after the football it was off to dinner at an Italian Restaurant in Charing Cross. This is how good the timing and planning was. While most of the group travelled straight to where we were getting our food. Me and another mate sneaked off to book everyone into the hotel that we were staying at that night. Then we met them in the Italian just as they were getting ready to order. Perfect timing and carried out with military precision. The meal itself was lovely. And from there we went just round the corner to the Covent Garden Comedy Club. Which was what I would a call proper comedy venue with beer served in plastic glasses and a capacity of one hundred and fifty seats. All facing the stage at the front where a single microphone on its own was standing.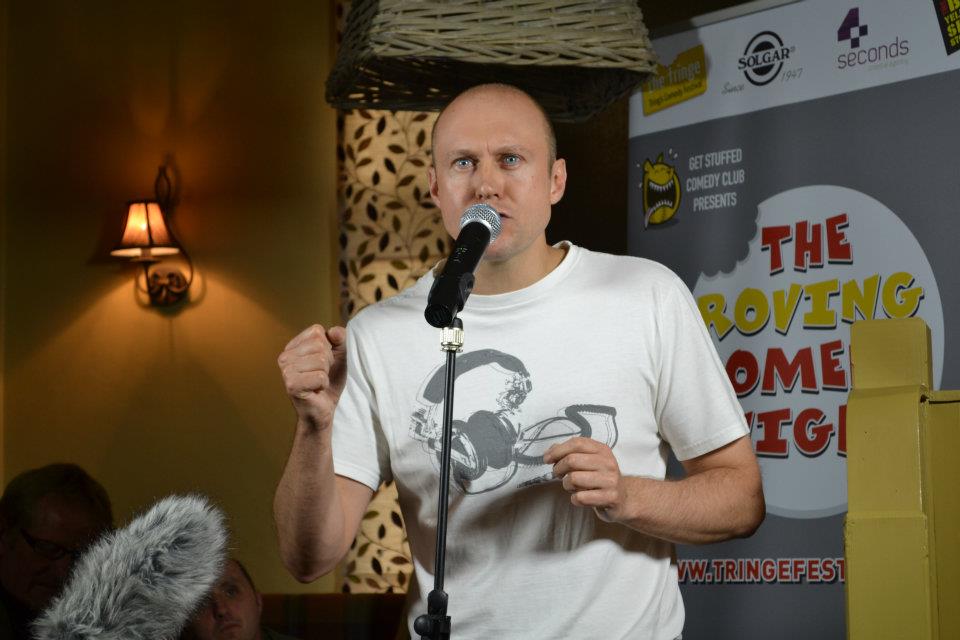 It was a great gig hosted by the very funny Craig Murray. Who is actually the guy from Yorkshire on the Plusnet TV adverts. And featuring three great comedians including the headline act who was the brilliant Kerry Godliman. Who plays Hannah in Ricky Gervais's Channel 4 sitcom Derek. She is fantastic in the show and also an exceptionally funny live performer. We all laughed lots and left the comedy club feeling great. After that we just found a pub near by and ended the night chatting and drinking before heading back to the hotel for some much needed rest.
You know sometimes when someone catches your eye but at first you do not pay that much attention to them. Until you then look round for a second glance. Well I was waiting at a train station the other day. When out of the corner of my eye I saw someone struggling down the steps with a golf bag. I was then aware that this person had sat down behind me. Then a couple of minutes later I look round to find the former Westlife member and Kerry Katona's Ex husband Bryan McFadden there looking chilled and relaxed and sporting a very meaty beard. Before I got chance to have a chat to him my train arrived and I had to go leaving him sitting there.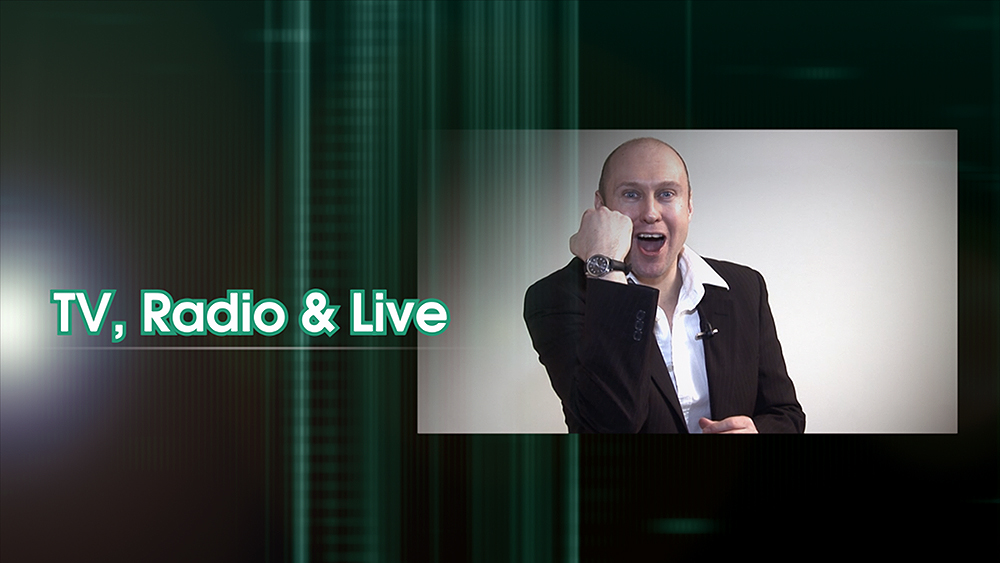 I have been doing a bit of work at Wembley Stadium over the last few months. And I have been there the day before and the day after England football internationals and the NFL American Football International Series games. Now somehow the level of activity and the buzz around the place seems to be so much bigger, when our friends from the States visit. They seem to make big international matches for our national sport appear almost low key in comparison to the force that is the NFL. When it is in London town.
From the way the stadium is dressed and set up, to the massive fun parks and the entertainment they put on in the surrounding car parks. To the pre game show and general enthusiasm throughout the games. The whole event just seems amazing. And tickets for these games sell out very quickly. Not only that but the home American team always brings their cheerleaders with them. Which also brightens up the place before and during the matches. Well they do for me anyway. On at least two occasions recently I have been in the middle of something. When they have walked past me. Which I have to admit I have found very distracting but in a very good way. That said England is my country and football is my game. So I would always choose to watch them play over the NFL game's every single time.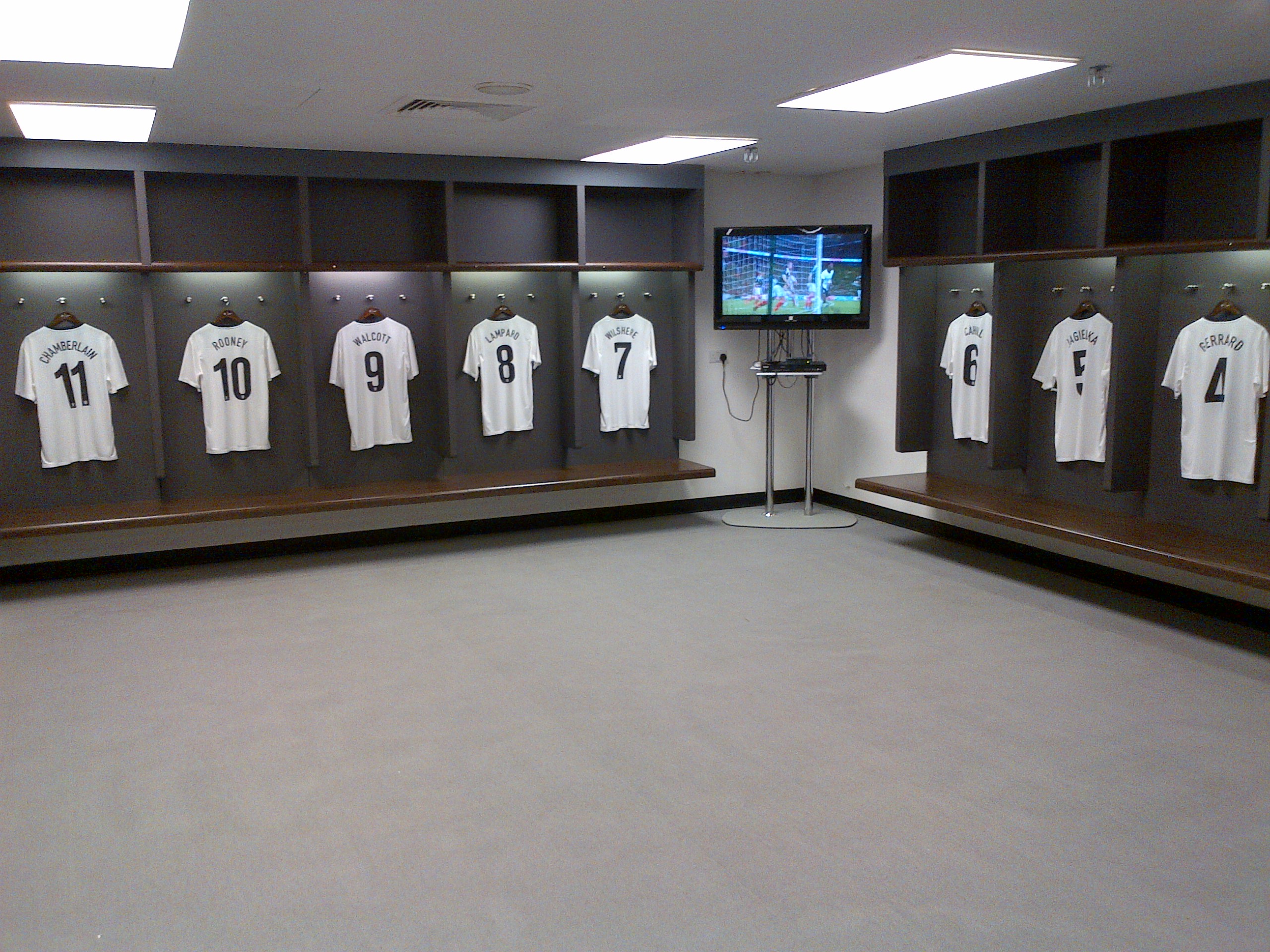 On to Strictly Come Dancing and it's great to see the couple I am supporting this year Sophie Ellis-Bextor and Brendan Cole still going strong. They had a bit of  a wobble last weekend but I am expecting great things from them this time out. All the couples seem fun and really nice this year. But I have to admit I am warming a lot to Susanna Reid who is totally brilliant with her party Kevin Clifton from Grimsby. When I was at the filming of the launch show for this year. His father ended up accidentally having a starring role off camera. As in between the recording. He was randomly chosen to do an impression of Len Goodman from the judging panel and he didn't do a bad job to be honest.
I have to admit I am a little bit annoyed that Dave Myers is getting some stick, with some people suggesting he should quit the competition. It is fair to say he is not the best dancer but he is working hard and he is very entertaining. Plus the show works on the public vote system and as long as people are enjoying his performances and voting for him. He deserves to be in the competition as much as any of the others. They are the rules and that is how the show works. If you do not like him just make sure you actually vote for your favourite. Oh and lighten up it is just a bit of fun TV for a Saturday Night.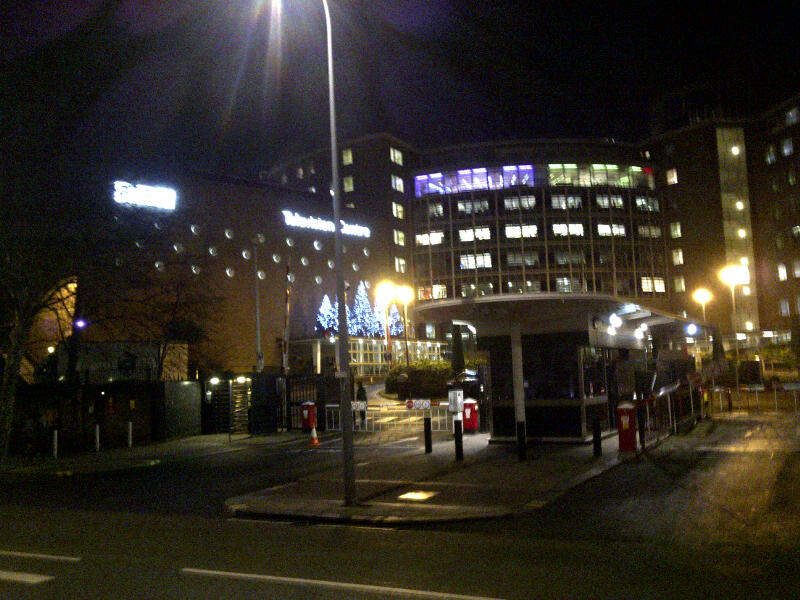 Last Sunday I attended my Friend's son's first birthday party. Which was a very nice affair. With what I have to say was some great party food including my own personal favourite item of cheese and pineapple on cocktail sticks, I love that! Somehow during the big cake moment I ended up being the official photographer. Having been handed the camera by my mate's wife. I got a couple of good pictures and then just at the moment when I had the perfect family and cake shot lined up. I pressed the button on the camera only to find that the memory card was full, so I couldn't take it. So alas the moment was lost. Technology is great when it works, but very annoying when it doesn't.
My mate Ben Langley is on tour all over the UK currently with his brilliant play Ha Ha Holmes. He wrote it and stars in it alongside Joe Pasquale and Andrew Fettes. I have seen it and it is absolutely brilliant. On Saturday 16th November it comes to my local theatre the fantastic Waterside Theatre in Aylesbury. If you are free that night go and see it and you will have a good old fashioned laugh. It is a great way to spend a Saturday evening.
There is still an outside possibility that I could within the next couple of weeks be making a small and brief cameo appearance in a comedy stage play currently on a UK Tour. Even if I do. You may not be aware of it until after the event. But if it does happen rest assured I will definitely mention it.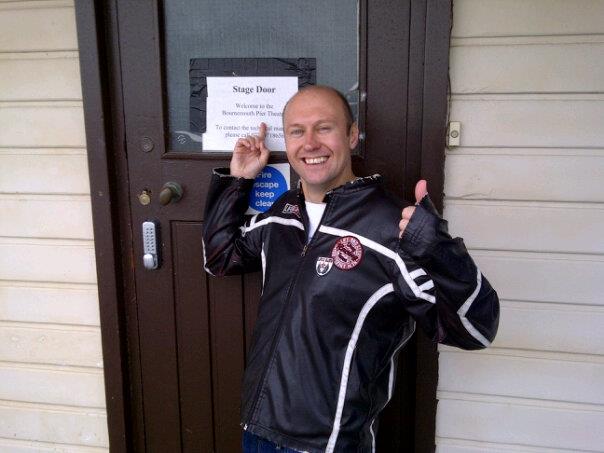 Next Friday I will be an Usher for my mate's Wedding. We have already picked up the suits and all look very smart. I have my list of jobs and tasks for the day to make it all run as smoothly as possible for the happy couple. I am also hosting the speeches section at the reception. The jokes for this are already written and have been cleared by the bride and groom. So next time I speak to you I will tell you how it all went.
I have been invited to play in a charity football match in December. Which I am really looking forward to. I will give you more details about it nearer the time. Just in case you fancy coming along and seeing me in action. Which should provide you with a couple of laughs at the very least.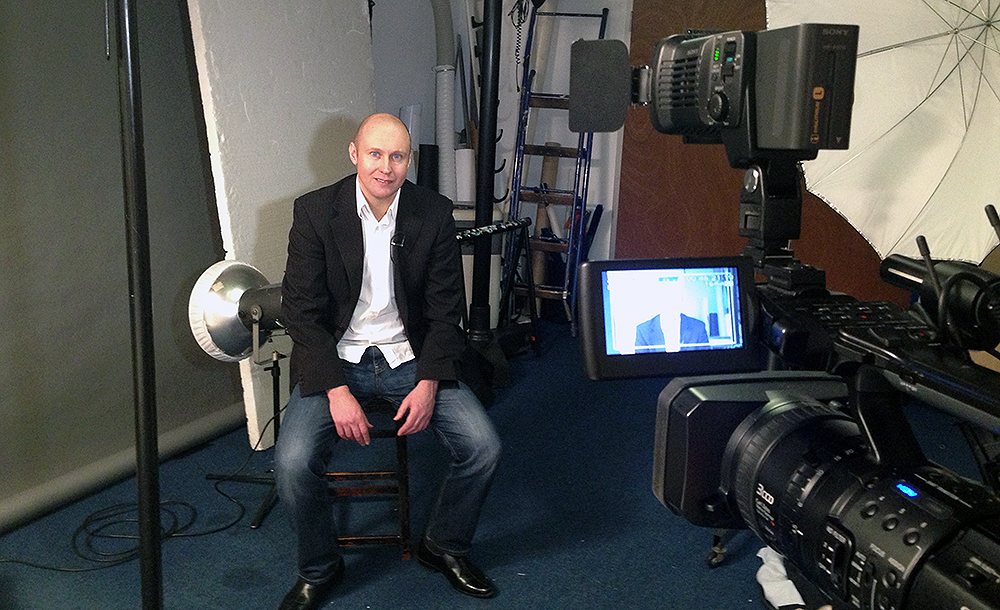 Have fun and we will catch up again in a couple of weeks. Cheers Neil.