Hello again, I hope all is good and that you have had an enjoyable couple of weeks. Mine have been busy as ever with lots of exciting things going on. Since we spoke last we have had the arrival of the new Royal Baby. An event which somehow led to lots of people all camping outside a hospital waiting for the baby to arrive. I know of occasions in the past when even the dad has not been there for the birth let alone a couple of hundred people outside, who do not even know the couple personally. Congratulations to Prince William and the Duchess of Cambridge and welcome to the world Prince George. I must admit I did wonder if they might include Spencer somewhere in all the middle names as a tribute to Diana but I think that there is a special list of Royal names you have to use and that one would not have been on the list I guess. Finally I have got a lot of respect for the way they both came out and spoke to the media, while waving to the people also waiting outside the hospital.  I thought they spent a lot longer doing that than they needed to. And fair play to Prince William for fitting the car seat in the back and then driving his wife and new born home to the Palace himself.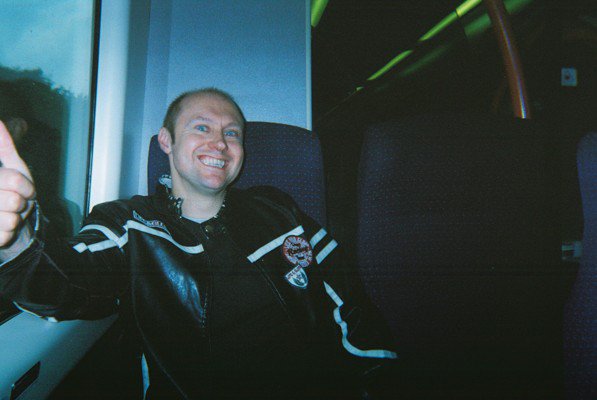 I had a rare day off the other Sunday and as the weather was good me and a friend went and spent the afternoon in Marlow. I always like to go there during the summer. It is great to walk along the river and it is usually busy with lots going on. We did take a football with us. So I had a bit of a kick around in the park down by the river and got to show off some of my football skills that I perfected as a kid. For the record I have still got it. Overlooking the park where I go, there is the statue of Marlow's five times Olympic Gold Medal Winner Sir Steve Redgrave, depicting him holding an oar and in all his rowing gear. It looks great but personally I hope that if I am ever lucky enough to have a statue of me somewhere, that I am not wearing Lycra. It works for him but I am not sure it would be such a good a look for me. I was lucky enough to meet and help interview Sir Steve Redgrave with a colleague once at the Judges Lodgings in Aylesbury at a Buckinghamshire Sports Awards night. He was absolutely lovely and a very inspirational person to talk to.  And just in case you are wondering he is very much a giant in real life in every sense of the word.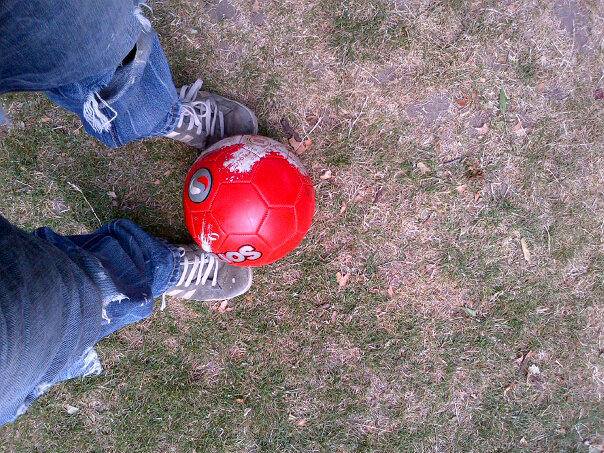 So the Ashes series continues with England two test's up and trying to hopefully win the whole series with two matches still left to play, which would be a fantastic achievement if they can manage to pull it off. Now I will be honest I am not a big cricketer myself but I did actually play in a Celebrity Cricket Match once. When I was working at a radio station in Somerset. The team featured me, the local bishop, the MP Oliver Letwin, a Mick Jagger lookalike called Mick Jogger and our team captain the celebrity chef Hugh Fearnley-Whittingstall. Some of the highlights of the afternoon included the right honourable Oliver Letwin offering to let me borrow his box while I was in bat. I politely declined his very kind offer though. Hugh and I sharing cream teas together, which was a little awkward as they did not have any spoons, so we both had to use the butter knife to put sugar in our tea's and stir them. Fair play to Mick Jogger as he stayed in character the whole time and even came out to bat wearing his sunglasses. If I am honest I did not really contribute too much towards the teams performance.  I didn't score any runs, didn't bowl any overs, nor did I take any catches either. I stayed in bat for just three overs and one of them was from the organisers fourteen year old daughter. Hugh I have to say is an excellent cricketer. He scored runs as a batsman and took wickets as a bowler.  My team did win the match. Although that was largely due to the former West Indies Under  21 international we had playing for us. He was amazing. At the end of the game you could see the gulf in celebrity status between me and Mr Fearnley-Whittingstall. He was filming a TV series at the time and had something important to do early the next day up the other end of the country.  So before the game had even finished a helicopter landed in the field next door and Hugh ran straight from the field of play and got in it. He then flew off, circling us once so he could give us a final wave. I finished the game stayed for a drink and got a lift home with my boss in the radio station outside broadcast Land Rover, that we were using to cover the event during the afternoon. It was a good fun day out and have to say I really did enjoy it. But it is fair and accurate to say I have not played cricket since.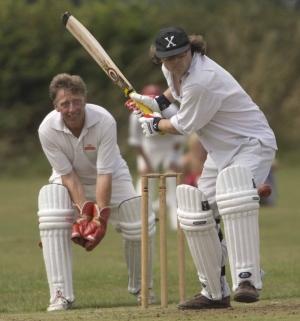 Here is a link for the pre game paper report http://www.yeovilexpress.co.uk/archive/2006/07/19/839720.Celebrities_stump_up_charity_cash/
Here is a link for the post game paper report http://www.yeovilexpress.co.uk/archive/2006/07/26/849356.I_m_a_celebrity__don_t_get_me_out_of_here_/
Here is a link for the game with some added pictures  http://www.kaaboom.com/cricket/

I was watching This Morning last Friday when I was delighted to see the brilliant Nigel Mitchell hosting the Hub section of the show. I have been for a drink with him as he is really good mates with one of my former radio colleagues. He is a really nice guy and very good at his job. So it was great to see him presenting on ITV with Jamie Theakston and Emma Bunton. He used to present the Disney Club and work for Nickelodeon TV.  So as you can imagine he has some fantastic stories about some of the bands and singers he has interviewed over they years. Do keep an eye out for him popping up again on your TV screens again soon.
Talking of TV Presenters if you ever go to Windsor keep an eye out for a very special phone box opposite Windsor Castle that has been painted by Timmy Mallett. He painted it last year for the Jubilee celebrations and it features the Queen, Prince Harry, Prince William and the Duchess of Cambridge but this week in the pram behind the Princess he added the new addition to the family Prince George. It is a really clever piece of work and a good fun tourist attraction  Timmy is a very talented artist. He has sold lots of his paintings and holds regular exhibitions. I have had the pleasure of meeting him on a couple of occasions. And he is exactly the same as he is on the television and how you would expect him to be lively and excitable but so friendly and a really fantastic guy to talk to. A really top fella.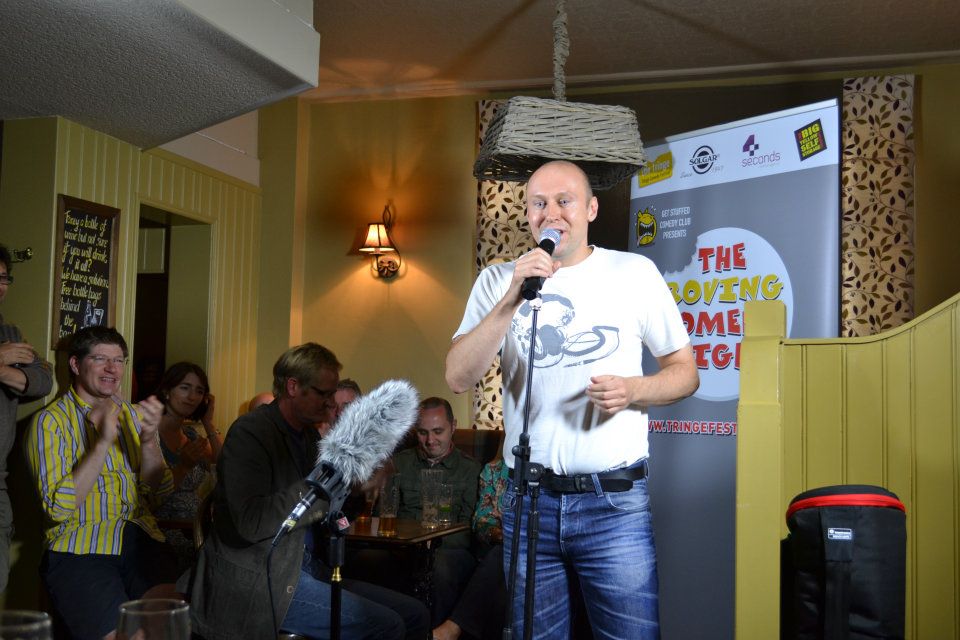 Due to other commitments there has been a slight delay to the short film project I am involved with. However the good news is that this month I should be finally filming my cameo appearance for it. I have learnt all my lines and I am completely ready for it. I am just waiting to find out what day I will be required on set. It is still hoped that it will be released by the end of the year. I am also working on another couple of potential appearances in other TV and film projects including a comedy written by a former Eastender! As always I will tell you more, when I know more about it myself.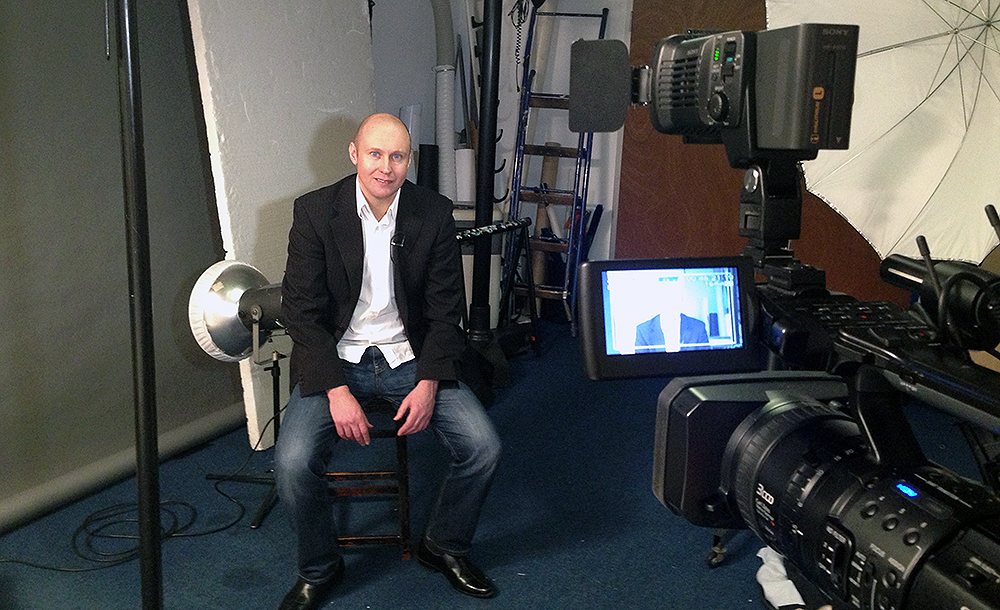 Have fun and we will catch up again in a couple of weeks. Cheers Neil.