As a man who likes to keep busy and do lots of fun things. I try not to underestimate the simple and joyful things in life. Like for example a lunch time catch up with a good friend, where you have some great food and a good old fashioned conversation. To get fully up to speed with each others lives.
I managed to do this a few weeks ago now with the wonderful Danny Cox. Not an easy thing to achieve, as it turns out. We had been trying to sort something out for ages. But we had struggled to find a date that we could both do. Danny is one of the hardest working people in radio. And I keep myself pretty busy to. Therefore it was a meeting I had been looking forward to for a while.
We went for a lovely three course pub lunch at The Chequers at Weston On The Green. The food was fantastic. It is a decent, what I would call proper country pub. We had a good couple of hours there just chatting and eating. There are some people in life that you trust. They are the ones who can give you a bit of a nudge to do the things you know you should really be doing anyway, regarding projects and general things that you are working on. He is very much one of those people for me.
Not only did I have an entertaining time in the company of possibly one of the nicest people you could meet. I also came away feeling a lot more motivated to get things I may have been putting off done. May be he should devise a short "TED Talk" to take on the road, to fully harness his powers. Danny was just about to do four days of hosting the main arena at BBC Countryfile Live, when I saw him. I am honesty not sure where he finds the energy from for all the different things that he does.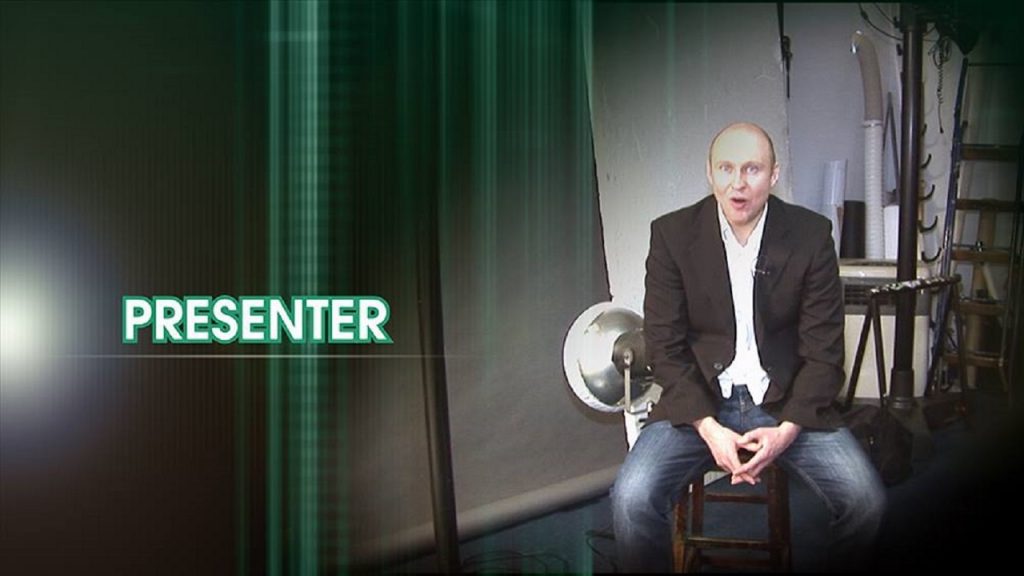 Despite my love of musical theatre I am slightly ashamed to say that there are still some well-known shows. That have been running for a long time. That I have not seen yet. One of these was Jesus Christ Superstar. There is currently a new version of it on in London. So on the assistance of my sister I booked tickets to go and watch it.
It is playing at the Barbican Theatre. I had not been there before. I went to see the show with my sister. We got front row seats. When we sat down the whole stage was hidden by a cover. So we could not judge where the stage was. At this point I was a bit concerned that I would be staring up and not getting a good view. As it happens when the plastic safety curtain went up and down, we had a perfect view of all the action.
I really enjoyed it. Obviously I was aware of the story, so I knew the ending already. It was a very slick and busy performance with a great cast. There was plenty of action at all times on the stage. I must say it was a very impressive spectacle. Ricardo Afonso was exceptional as Judas, as was Robert Tripolino as Jesus. We were so close we could see all the expressions, nuances and special effects perfectly. There was absolutely nothing missing from it.
The performance received a well deserved standing ovation at the end. It is a quite a brutal and raw version but well worth seeing. The venue itself was really good. I would happily go back there and see something else in the future. It was yet another successful night out at the theatre. Just in case you were wondering the Rioja they serve there is also totally acceptable.
Last weekend I went to visit my oldest friend from school. We met on the first day of primary school and have been mates ever since. He and his wife live right on the English and Welsh border around the Shropshire area. They have a beautiful house right in the heart of the countryside with stunning views. I always enjoy going up there to see them.
I got the train up there on the Friday afternoon and my mate picked me up from their local station. We then went for a walk across the fields, by the river, under a viaduct to one of their local pubs. As the weather was nice we sat outside for a few drinks and a bite to eat. We were joined by their neighbours. We then all returned to the house for a few more drinks. Not too bad for what was meant to be a quiet night.
The reason we were planning an easy Friday was that the main point of my visit was to attend my friend's wife's father's birthday party on the Saturday. That said when we woke up, we all felt fine. My mate is great with his hands. He has built himself a Summer House. That he has recently furnished with a new inflatable Hot Tub. He had said I could try it out when I was up. So I took my swim shorts. And we had a cheeky pre-breakfast soak. I must say it was fantastic, so relaxing.
The party was over towards Manchester way. Early afternoon we headed over there to help set up the hall. My mate was going to do the music himself. So he had bought a pair of speakers, an amp and a little mixer. He already had a laptop. I suggested a great programme he should get. On which you can set up a playlist and then it will auto mix all the songs for you. Therefore you can basically start it running and leave it to do its own thing. He had also purchased a few disco lights to.
I helped him get it all set up. He had done a good job assembling the kit, with just a few little tweaks from me. We had it all sounding and looking great. When it came to the party it all worked a treat. There were people up and dancing most of the night, which in a way is a bit depressing, if like me you are a DJ. I would argue a good one always adds something to a night. But the back to back music mix worked as expected at this party.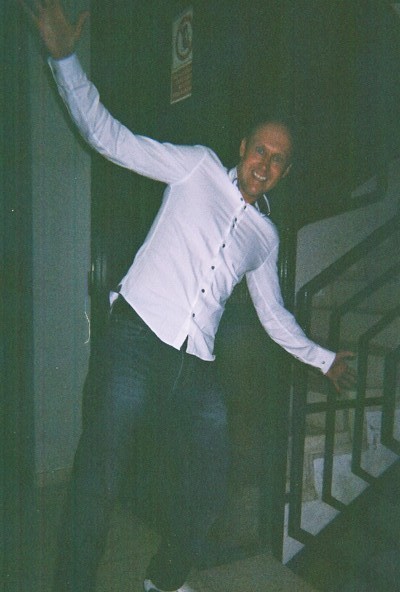 I had a brilliant night there seeing people I had not seen for a while including catching up with my mate's son. The man whose "do" it was is known for his loud and sometimes Hawaiian shirts. So a few of us myself included tried to wear shirts to fit in with this theme, all in his honour. I think the birthday boy enjoyed himself. Which is always the main thing on these occasions.
We stayed at a local Premier Inn. That was only about five minutes away from the party venue. Annoyingly the taxi we had booked was nearly an hour late picking us up, which was not ideal. But what can you do? These things happen. The following morning we all met up for breakfast. To watch the birthday man open his cards, helped by his Granddaughter. I went for the pancakes, maple syrup and bacon.
Which were excellent and made a nice change to the obvious fry up option.
Then we went back to my friend's house. We visited the cafe where his wife works. I had their tasty Banana and Toffee milkshake. That evening we had a quick Barbecue. That was washed down with some lovely red wine. That my mate had got given a few years ago for his fortieth birthday. He wanted to share it with me, which was really nice of him. We ended the day back in his hot tub just chilling and listening to music. Living the dream!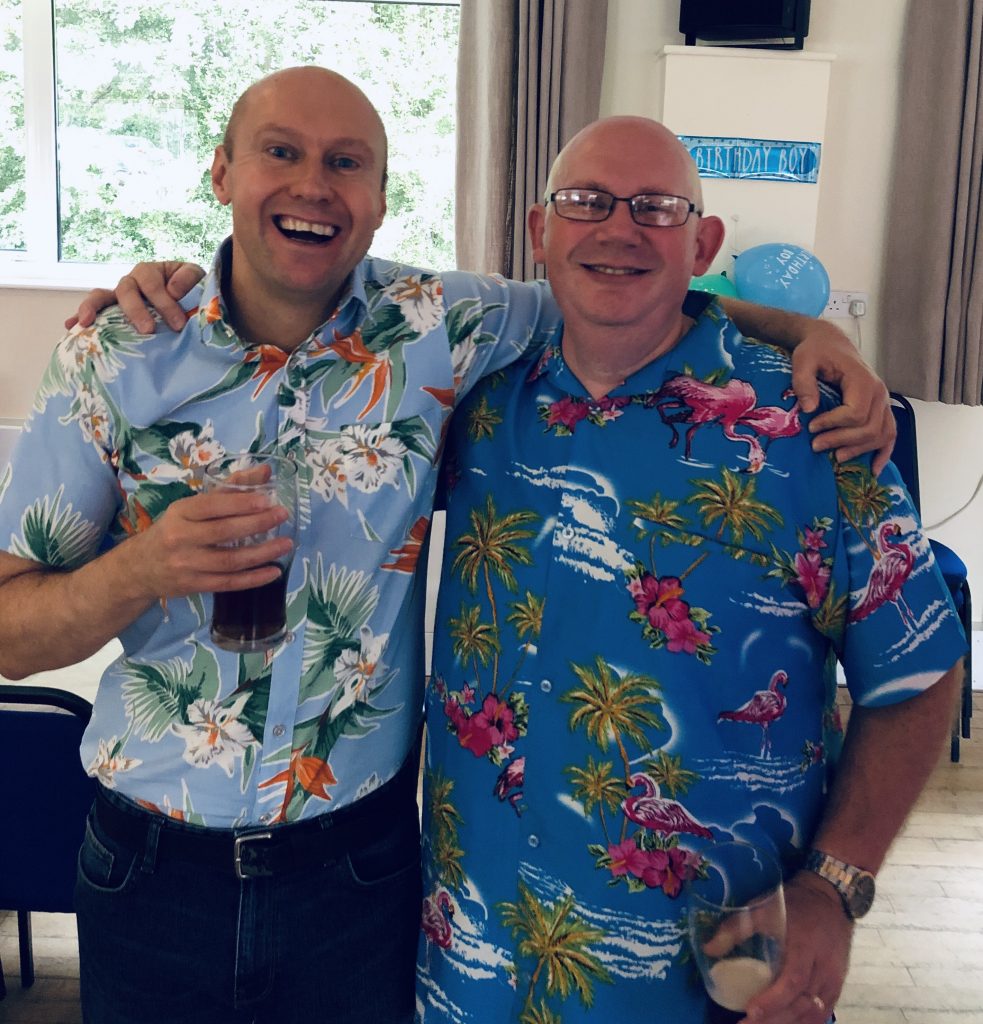 A wonderful weekend. Time spent talking to people close to you is always time well spent in life. I got the train home Monday feeling relaxed and refreshed. Frank Skinner has been one of my favourite comedians for many years. On the journey home I caught up with some of the podcasts from his Absolute Radio show. That kept me nicely entertained and made me smile quite a lot to.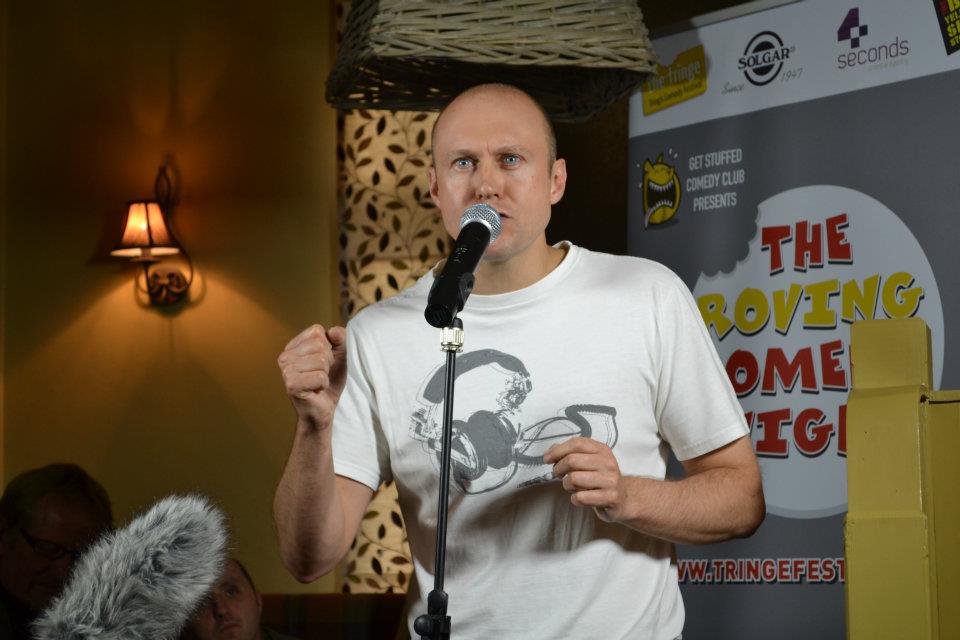 The Premier League Season is now well and truly underway, I have a season ticket for Tottenham Hotspur. Therefore I was there for our first game against Aston Villa. It was great to be back in the Stadium. I was excited and apprehensive, as I walked down the High Road to get to the game. The pre-match pint and food seemed to help a little with this. In the bar before the game I had a good chat to Tottenham legend Paul Allen. We both agreed it was a fixture we had to win.
I was in my seat nice and early ready for the kick off. It did not all go entirely to plan. We were one goal down inside the first ten minutes. The first half performance was the worst I have seen from the team in a very long time. Shaky at the back with no cutting edge in attack. For me the moment that changed the game in our favour was when Christian Eriksen came on as a sub.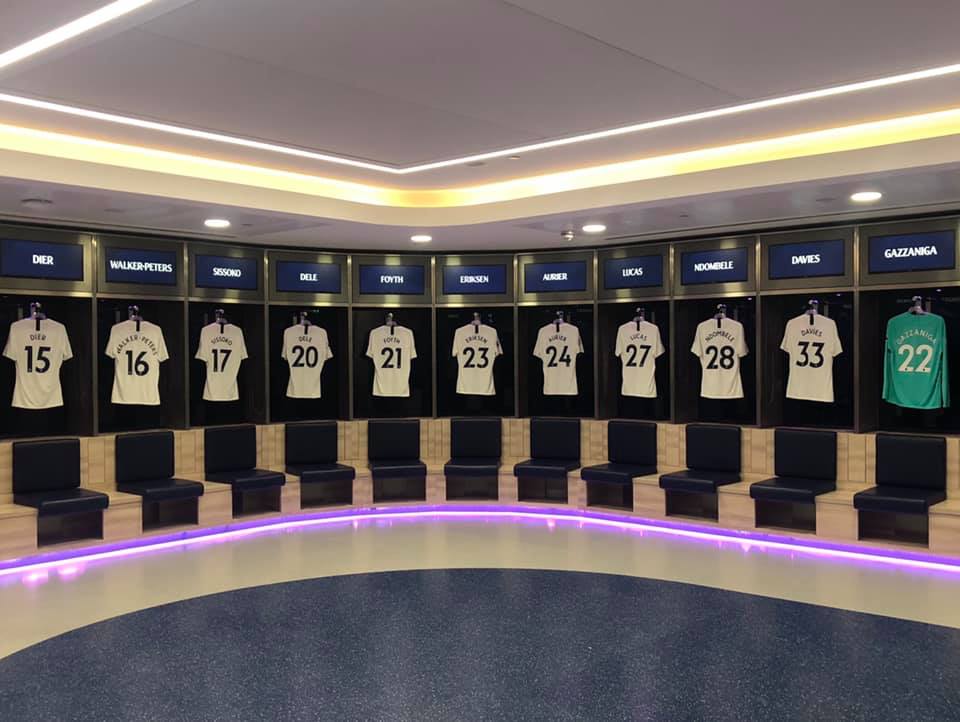 I have been a big supporter of his for many years. I think he is a really important player for us. For me he conducts everything and pulls all the strings. We look much more fluid when he plays. It does look like he might leave the club, which was probably why he was not in the starting line up. Personally I hope he stays with us. But if he wants to go, fine. I definitely do not want any players at White Hart Lane who do not want to be there or whose heart is not in it. As that is no good for anyone.
Aston Villa played well. I was delighted with the win though. We really needed all the points from this one. To be competitive in the league this year I do believe you cannot afford to lose many points at home. We are away at Manchester City this weekend, which will be tough to say the least. I am looking forward to the rest of the season, which will be full of ups and downs, jubilation and disappointment. But that is what football is all about. And I would not have that any other way.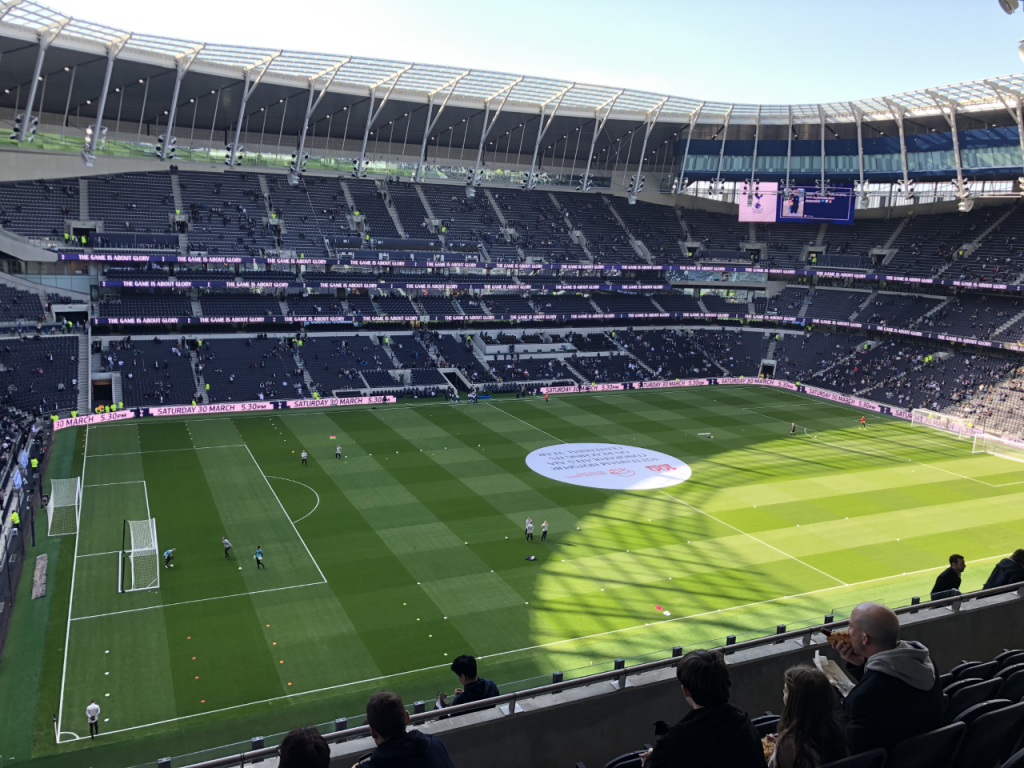 It was great to have a catch up with Mix 96 legend Nathan Cooper earlier this week. He is a force of nature. He somehow manages to look a bit younger every time I see him.
I am really looking forward to working with him on a radio show later this month. It will be good fun. A nice way to mark twenty odd years since we first met. Neither of us of course look old enough.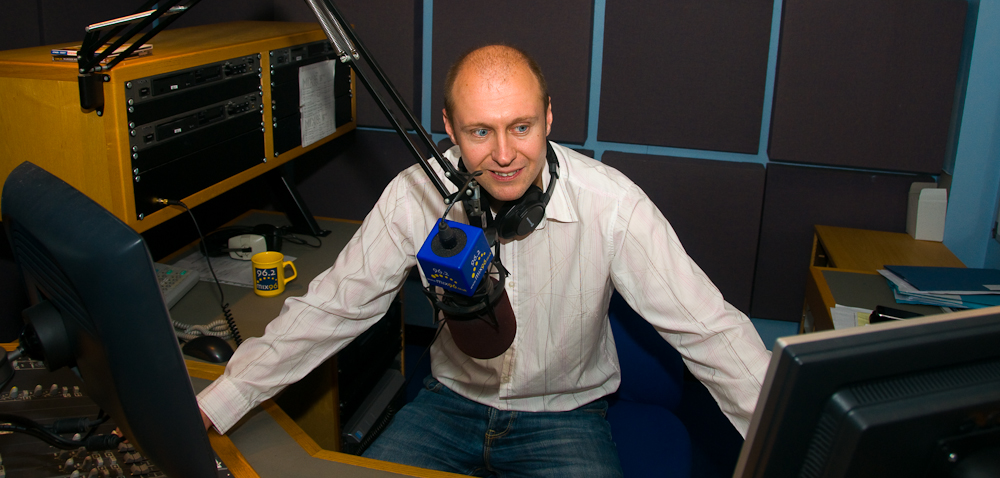 I am up in Edinburgh at the Fringe Festival this weekend. Which I am really looking forward to. I had a great time there last year. I will tell you how it was and who I saw when we speak next.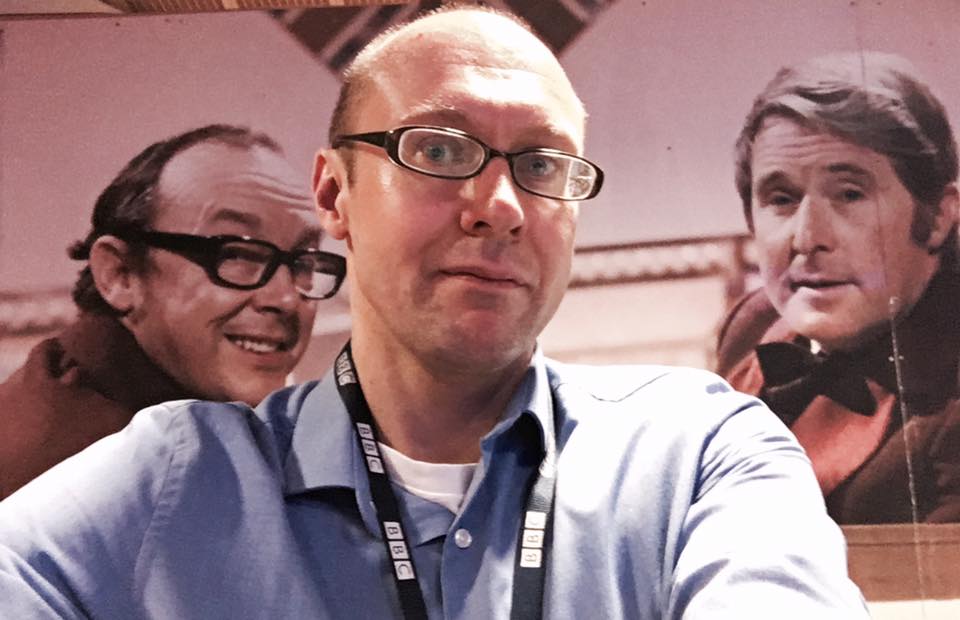 Have fun and we will catch up again in a couple of weeks. Cheers Neil.