Hi there, how are you doing? I hope you have had a really nice couple of weeks. Mine have been lots of  fun and very interesting. A couple of Friday nights ago now I went to the Royal Albert Hall to see the Stax Prom. Which was a special performance celebrating the music of the great soul record company of that name. It had so many amazing artists signed to it. It was part of the BBC's Proms series. So it was also shown live on BBC 4.
It was fronted by Jools Holland along with his Rhythm and Blues Orchestra. Plus it featured three fantastic British singers. Who are all big fans of the genre. They were James Morrison, Beverley Knight and Sir Tom Jones. But then it got even better than that, as many of the original Stax performers were there to. And if that was not enough joining the band for the whole evening were Steve Cropper (the great guitarist who amongst many other things co wrote "Sitting on the Doc of the Bay" with Otis Redding) and one of the greatest organ players of all time Booker T Jones. The original Stax artists were Sam Moore, William Bell and Eddie Floyd. Who were singing the huge songs that made the record company and them stars. Some of them just on their own and some of them with the sensational British singers I mentioned earlier singing with them .
It was an amazing night. The Royal Albert Hall is such a great venue. I even got caught up in the moment and splendour of the event. So treated myself to a glass of champagne before the show started. From start to finish it was just great song after great song. The musicians and the singers were all fantastic. It is hard to pick my highlights, as the whole thing was so good. But there was something special about Sam Moore doing Soul Man, Eddie Floyd performing Knock on Wood, William Bell and Beverly Knight with Private Number and then Steve Cropper and Tom Jones doing a stripped down version of Sitting On The Doc of the Bay with just the guitar and vocals only.
It really was an exceptional night. I was so glad I was there to witness all those iconic performers in action. My only complaint is that the gig went so quickly. It is still available on the BBC I-player. If you are a fan of great music I would urge you to take a look at it, if you get chance.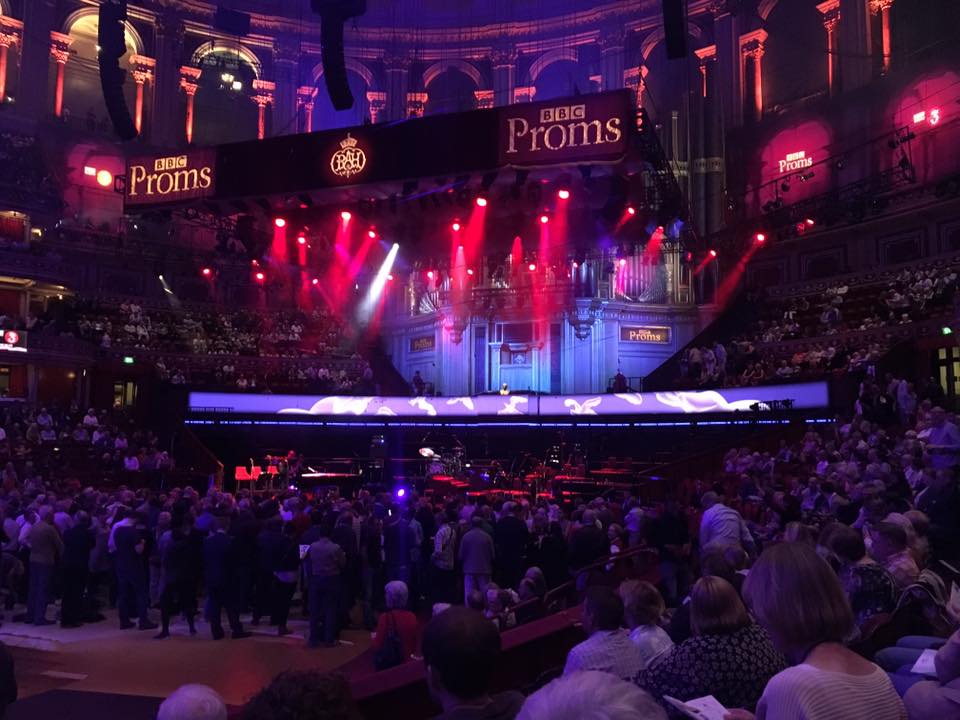 I ticked off another thing from my massive to do list recently. I was a fan of the Channel 4 show Whose Line Is It Anyway. Which was basically born out of a group of people called the Comedy Store Players. Who are still going strong today and still have some recognisable names on their books. They perform every Sunday and Wednesday at the Comedy Store in London. So a few Sunday's ago I went there with a mate to have a look. I do love going to the Comedy Store because as a genuine fan of comedy, there is so much history there. The pictures on the wall of the people who have performed at that venue is like a whose who in the world of international comedy.  In case you have not guessed this was an improvisation night. Where the audience shout out suggestions and the cast have to use them to make up sketches and jokes on the spot.
The "players" on the night included Mike McShane, Josie Lawrence and Paul Merton. Who were all regulars on the old television show. Also joining them were long time members Neil Mullakey, Richard Vranch and Lee Simpson. It was an hilarious evening. They are so funny and clever in the way they bring things to life, interact with each other and just keep the whole evening flowing. They all look like they are having a ball to. I bet doing that regularly keeps them on their toes and match fit. Considering it is all totally made up on the spot. There were so many laugh out loud moments.
I am really glad I got to see it. I would happily go along to see them perform again, as it would be a completely new and different show. As it is every night. They were all equally brilliant although Josie Lawrence does really nail those musical numbers. Oh yes there are even improvised comedy songs. Mind you I do always like watching Paul Merton. He is a very talented and funny man.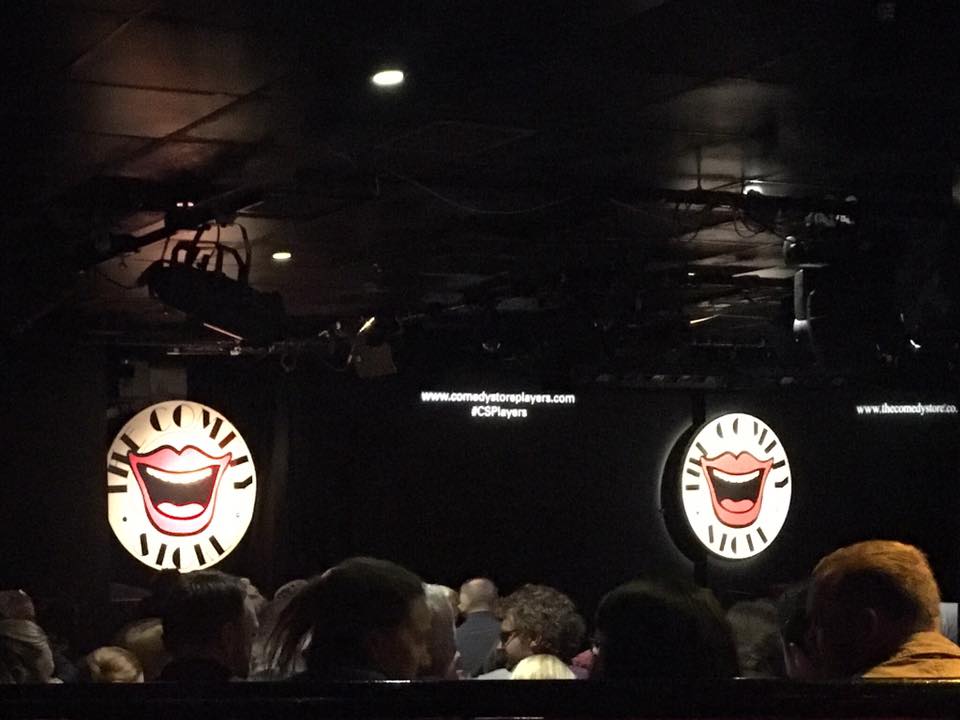 I went to see the latest version of Annie in the West End at the Piccadilly Theatre. The main reason for my trip was to see Miranda Hart play Miss Hannigan. This did not go quite to plan though, as she was sadly ill on the day I went. So Annie Smith was on stage playing the alcoholic Orphanage Manager. Who for the record was fantastic she did a brilliant job. It is such a positive and uplifting story with some great songs and a nice sprinkling of comedy moments.
But every time I have seen this play and this time was no different, despite the whole cast being great the kids and the dog always steel the show. A great production of a classic. And another enjoyable night out at the theatre. Special praise must go to the woman behind the bar who managed to up sell me from a small glass of red wine to a large glass for an extra pound. I wondered if she was trying to get me drunk but then later I saw the drinks menu and realised this was a genuine deal.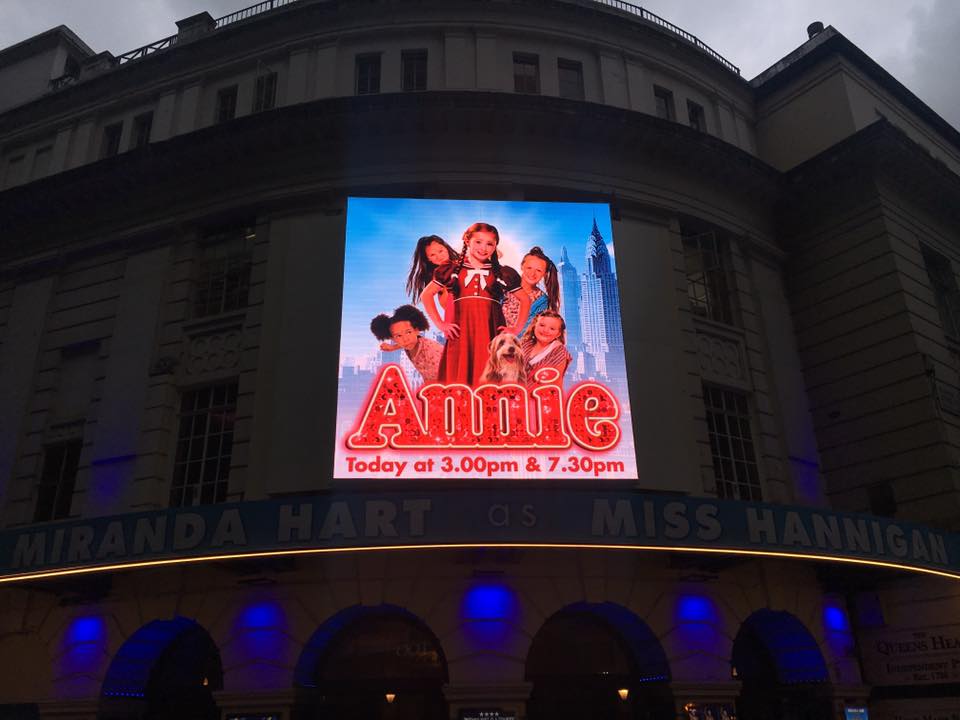 Last weekend I was back up in Liverpool. That place is almost like a second home to me now. I visit so often. My Granddad grew up there and lived in the City until he was thirty, so I have always felt an infinity with the place. There were two reasons for my visit. To see my mate Jeff Nolan and to see Tottenham Hotspur play Everton. I arrived on the Friday and had a few beers with Jeff in the evening. So we could chat and catch up.
Then Saturday it was game day. I had managed to get a ticket in the Spurs end for the first time. So we met up before the game but then for the match Jeff went to his normal home season ticket seat and headed for the away end. From my point of view it was a brilliant match. As my team pretty much controlled the game. Harry Kane not only got off the mark for the season but got two goals and Christian Eriksen also got one in a three nil win. To be honest it could of and probably should have been more convincing. I personally think Goodison Park is a tough place to go, so I was delighted with the three points and the manner of the victory.
It is fair to say that Jeff was less delighted that he had just seen his team well beaten at home. There was some text banter during the game and we still met up after to head into the City Centre for a few drinks. Well I mean it was Saturday Night. We started off at a pub on Matthew Street, which is the same street that the famous original Cavern Club was in. We then went to the bar above Liverpool's famous Parr Studios.
Then we popped in to The Jacaranda. Which was the bar in Liverpool where the Beatles played their very first gig. The music is always great in there. They have a jukebox which always has top tunes on it. We then just continued having a good time. Which at one point included having a few shots of Tequila. Which is something I had not done for years. After a few more bars we jumped in a taxi and called it a night. It was another brilliant weekend in a place where I do really enjoy visiting. I am sure it probably will not be too long before I am back there once again.
Now when I was booking the trains for Liverpool. I noticed that by getting them in advance the difference between say a normal and a first class ticket was twelve pounds. I have done a lot of train journeys over the years but I had never tried this option. So I thought it was about time that changed. Therefore I treated myself to see what it was like. And to see if it was worth it for future reference. It was just me travelling. I had asked for a window seat. Which ended up being just one seat all by itself. While still meeting my requirements. I have to confess it did feel kind of good walking into the first class carriage and sitting down in my reserved seat.
There was plenty of leg room and it was a decent comfy seat. There was complimentary water available. Then about twenty minutes in to the journey they offered a free snack pack. Which contained some sandwiches, pretzels, a chocolate cookie and a biscuit. Which as I very much wanted to get my money's worth. I ate it all. Then about an hour or so in to the trip they came round offering tea or coffee. I enjoyed the experience and thought it was a very civilised way to travel.  I must admit as long as there was a bit of a deal on it. I would happily give first class a go again. But only if my travel time was more than two hours.  Anything less would be pointless, I think. It was a nice little bit of luxury to round off a fun weekend away.
The week has been very Tottenham Hotspur heavy as I went to see the Champions League game against Borussia Dortmund at Wembley Stadium on Wednesday. It was a brilliant performance from my team and a very good win against a very skillful and exciting side. It was one all inside the first ten minutes. With the way each team were attacking at that point I feared it might end up eight all. Spurs got on top, the whole team played well and we won three-one. Which is a massive three points to get in such a competitive and tough league. It was a perfect start to the campaign.
Fair play to the Dortmund fans they were excellent and did not stop singing and bouncing through the whole ninety minutes. It was also nice to get a good win at Wembley at last. I am looking forward to going to see them play Swansea this evening. When hopefully we will get that first league win at Wembley out of the way. That would really help get our domestic season properly kick started. Plus build momentum after that great win at Everton. Hopefully I will again prove to be a lucky mascot. As we go for three in a row.
I am still busy working in London for the BBC. The other day I found myself in a lift at Broadcasting House with the former England Cricket Captain Michael Vaughan. And while I was having a bite to eat in the canteen the Brexit Minister David Davis also just happened to walk past me. After he had finished having some Breakfast with Andrew Marr. Plus the other day the Killers were playing live outside the building. Which was pretty cool.
Finally just a quick reminder that you can still hear me for one more week on Red Kite Radio this Monday to Thursday 4pm – 7pm and Friday 4pm – 8pm . Listen Here
Have fun and we will catch up again in a couple of weeks. Cheers Neil