Hi there, how are you doing? I hope you have had a good couple of weeks. Mine have been great with lots of fun things going on. Firstly I would like to start by saying commiserations to Wycombe Wanderers after their League Two Play Off defeat by Southend United at Wembley Stadium. I used to see them play regularly as a kid. I have seen them win twice before at the old Wembley Stadium. When they won their two FA Trophy finals there. Back in the days when they were still a non-league team.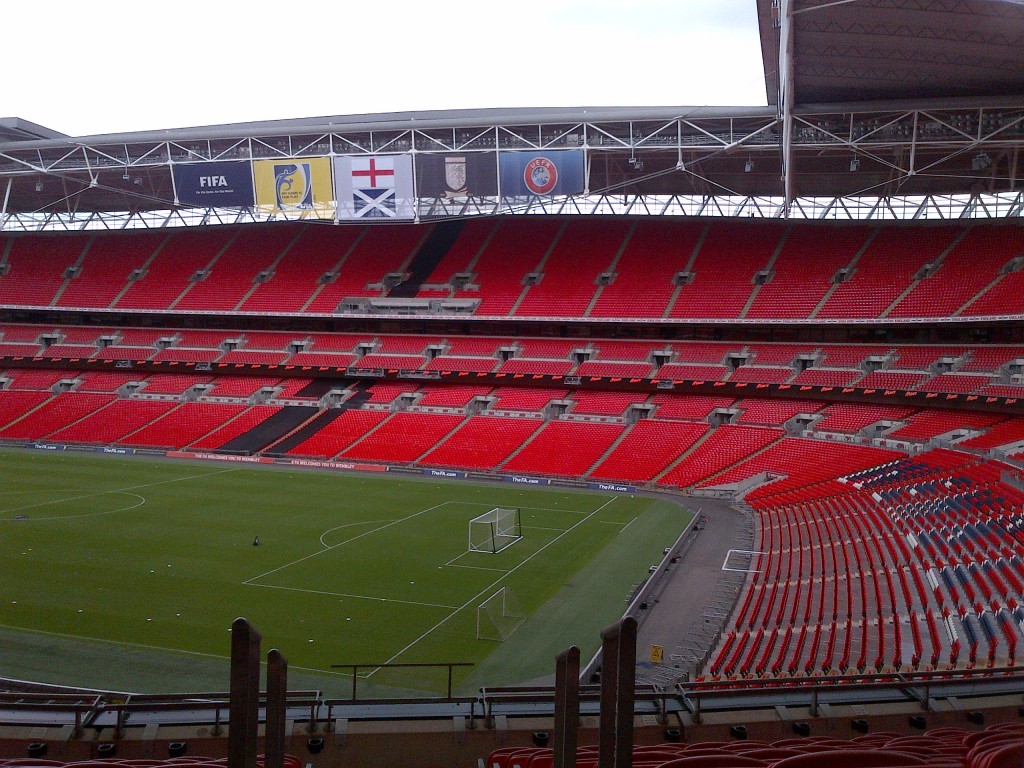 My parents and sister went to the big game this year. But as I was away I watched it in a pub up north. It was not so much the fact that they lost but the way they lost which made me feel sorry for them. Southend United equalised with just twenty-one seconds of the game left. And then went on to win on penalties. Which was heartbreaking for the Buckinghamshire side. That said well done to the manager Gareth Ainsworth and his players for a great season. And good luck to them for next year.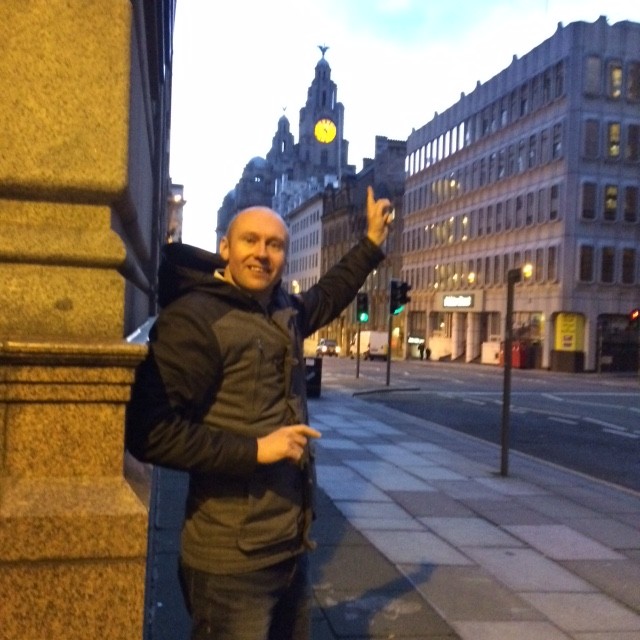 I could not go to Wembley as I was up in Liverpool celebrating the end of the Premier League Season and seeing my friend Jeff Nolan for the weekend. I travelled up on the Saturday, so that I was fresh and ready for the show piece occasion of the trip. Which was a visit to Goodison Park to see Everton play my team Spurs on the Sunday. After a nice meal and catch up on the Saturday. We had a fairly early night, so that we would be fully prepared for the game day itself.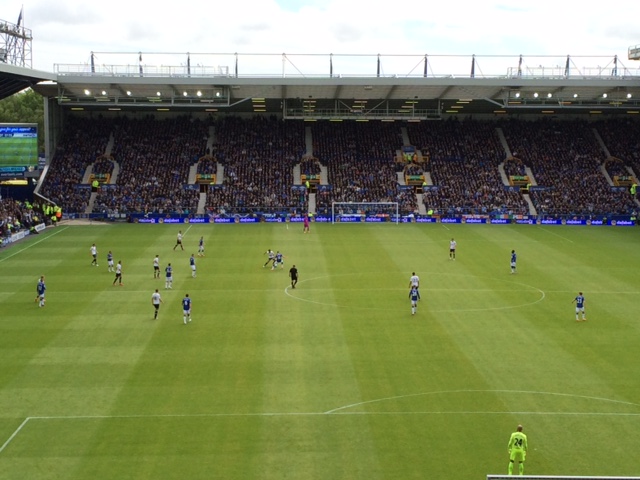 There was a big group of us going to the match, so we met in the pub for a few pre game drinks before heading to the ground. It was lovely to catch up with everyone. And as I was the only Tottenham fan in with so many Evertonians. It is fair to say that there was plenty of banter flying about. The match itself was a pretty typical end of season affair. With both team's minds possibly more on their summer holidays than on the pitch. But Spurs won thanks to a great header from Harry Kane. I was sitting right behind the goal where he scored. So it was nice to be able to witness his final strike of what has been a pretty successful personal domestic season for him.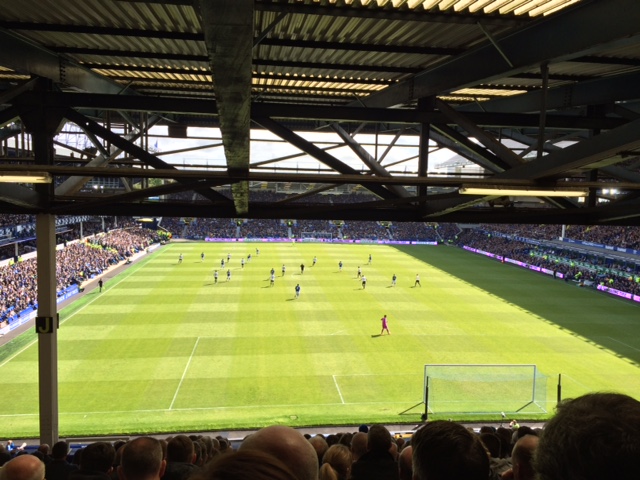 I think it is the first time that I have seen Spurs win there for quite a while, so that was nice. I did manage to have the traditional pint of Chang at half time with Jeff inside the ground. After the game with visited a couple of the "Everton" pubs right near the ground before heading out in the centre of Liverpool. Once in the City we visited many of our usual and favourite haunts including The Cavern Pub. Where there was of course a guitarist/singer on stage performing Beatles songs.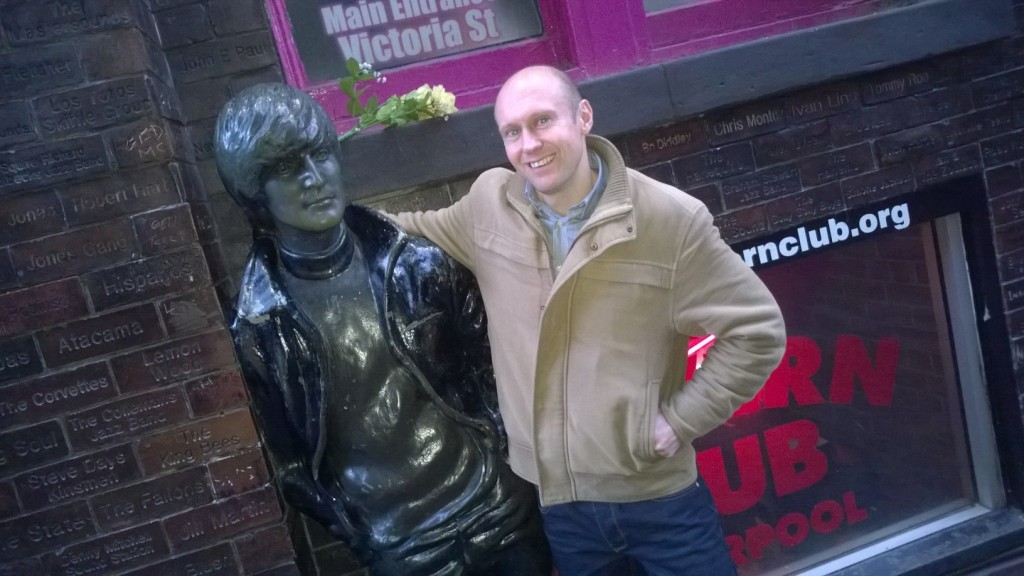 We ended up in The Tube. Which is a really great eighties bar. That I have easily been visiting for around the last ten years. In fact I sill have a key ring somewhere from the first time I went there. So I basically ended the night dancing very badly to some big disco and classic party hits from the decade that gave us the Rubiks Cube. It was a great day out filled with football, fun and music. A perfect day as far as I am concerned.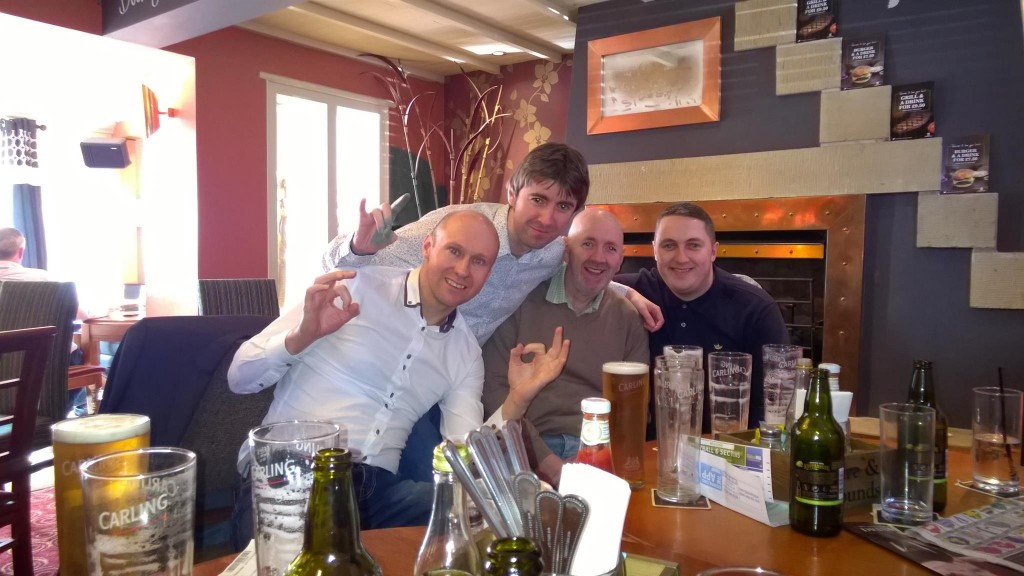 Before I left Liverpool I did pay a very quick visit to the banks of the Mersey. The reason being, that while I was there Cunard, the cruise ship company were celebrating their 175th Anniversary by sailing the three biggest ships in their fleet up Liverpool's most famous river. Led by the Queen Mary Two. Which is an absolute beast of a boat. It is like an actual floating city. It was totally heaving with people as the ships arrived in to view. I managed to get a very quick look at them before I had to dash off and get my train home.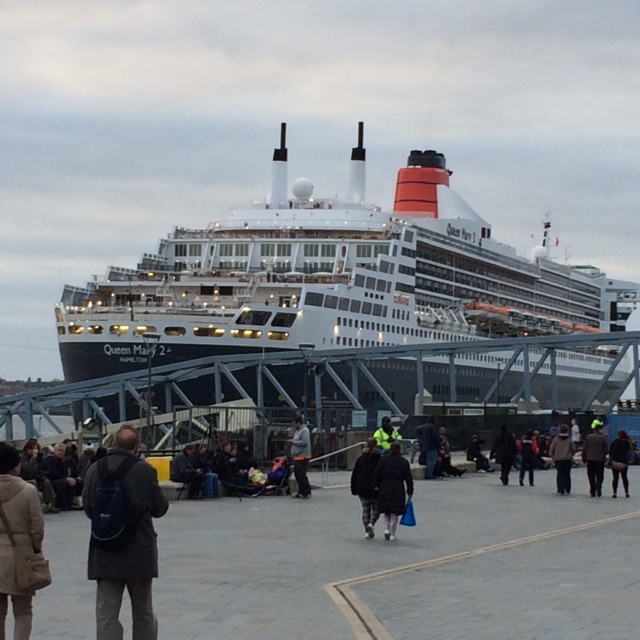 The other week I fulfilled one of my lifetime ambitions and got to see one of the actual Beatles perform a full live show. It was always a dream of mine to see Paul McCartney play live, which I briefly achieved when I saw him perform two songs with Bruce Springsteen during the "Boss's" encore at a gig in Hyde Park a few years ago. But I always really wanted to see one of his own solo shows. So when I heard that Sir Paul was bringing his "Out There" tour to the United Kingdom. I decided that I just had to see it.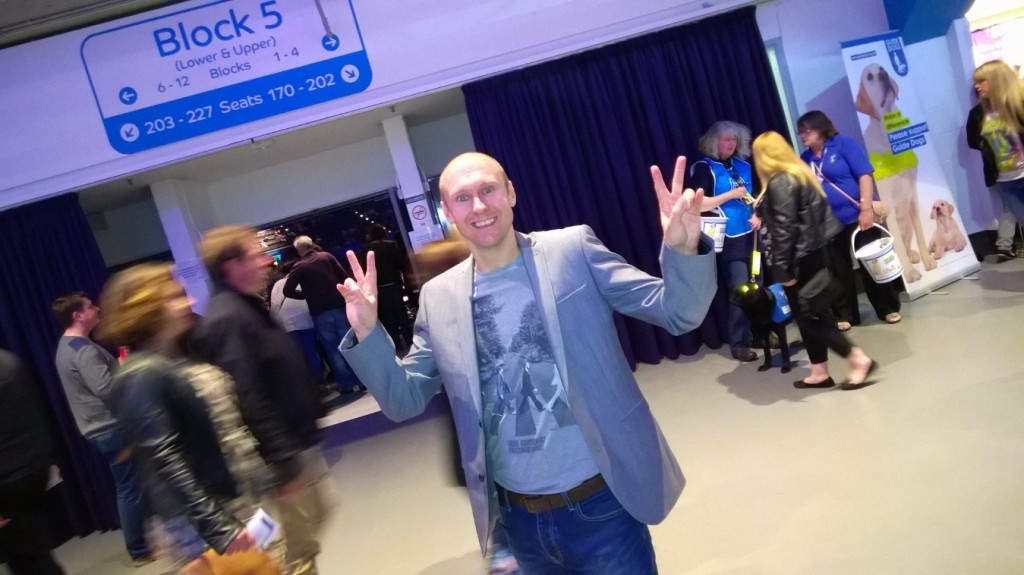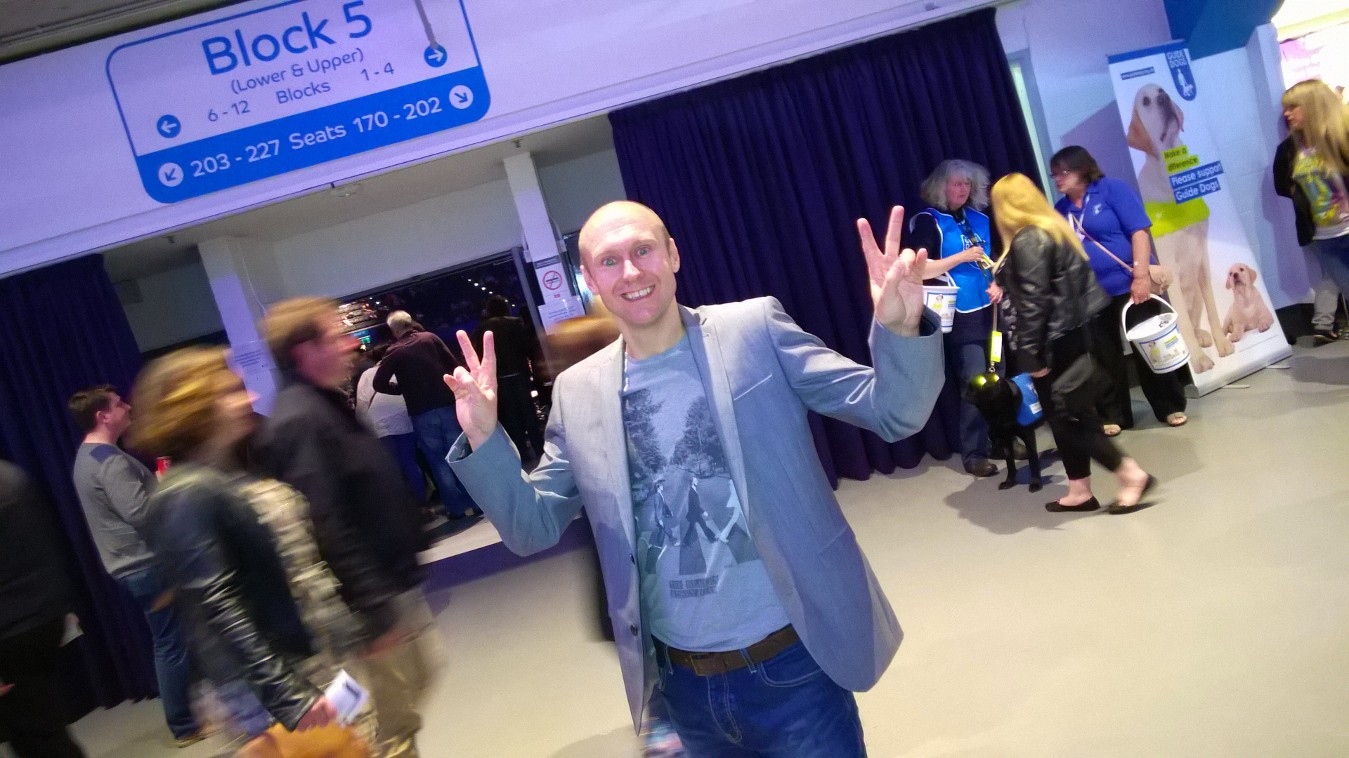 I was thinking of getting tickets to see him in London at the O2 but then I spoke to my mate Jeff Nolan and found out he had a ticket to see him at the Barclaycard Arena in Birmingham. So I decided that if I could get a ticket I would join him there. I managed to get hold of one, so we decided to make a night of it. We booked a room at the Ibis Budget Hotel. Which to be fair did exactly what it said on the tin. It was cheap and cheerful but it did fulfill our needs. And the staff were really nice and friendly. They even let us order Pizza to our room in the early hours of the morning.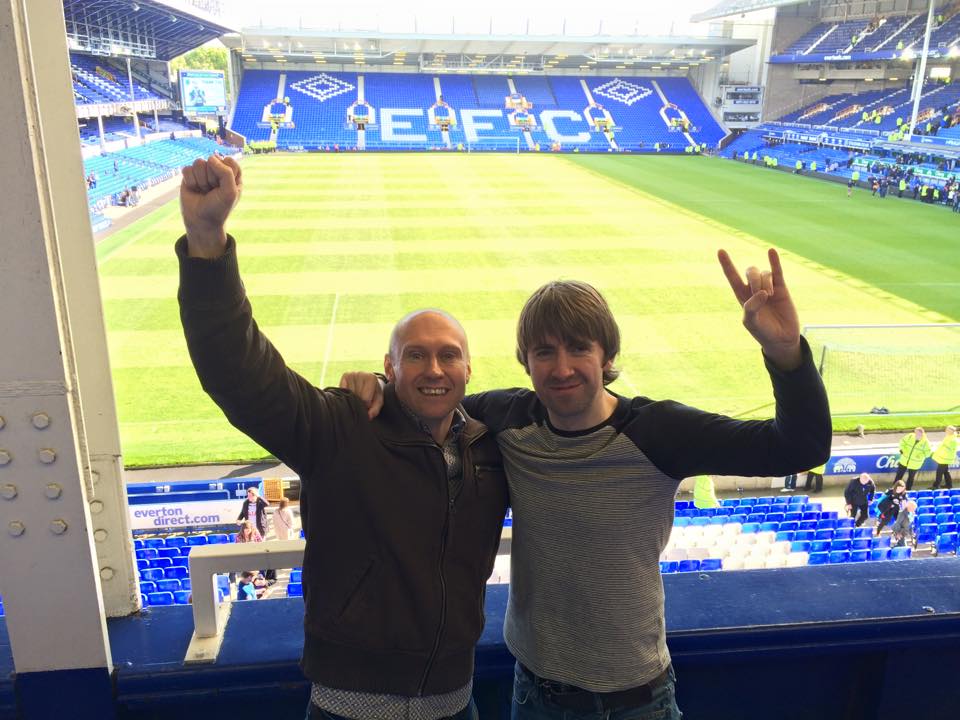 Now because Jeff and I had been getting so excited about the gig, pretty much since we had booked the tickets. We were keeping a close eye on the set list that he was performing on each night of the tour. So even before we arrived at the venue we knew we were going to be in for a real treat with all the big songs from pretty much every single stage of the singers career, likely to feature. As soon as we arrived at the arena the atmosphere was fantastic and you could feel the energy and the anticipation from the people there.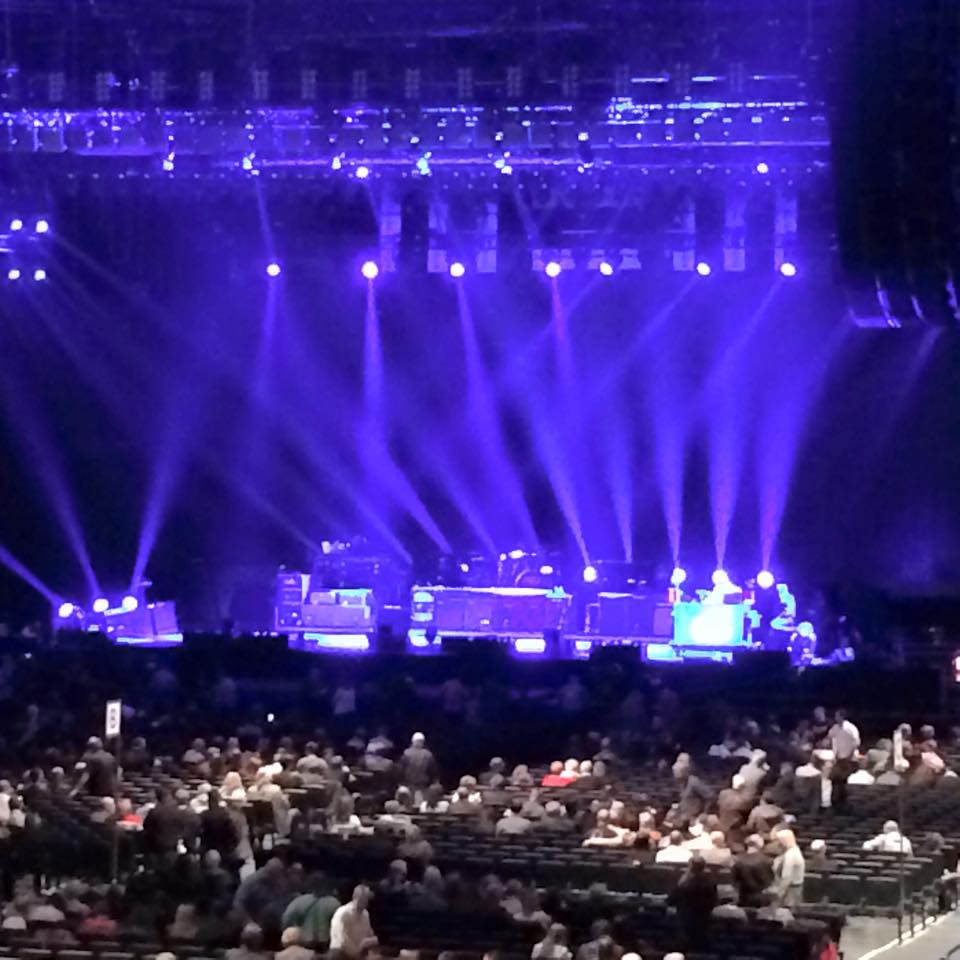 It was the first time I had been there and I was very impressed with the view I had when I took my seat. He had a DJ who came on and did about a twenty minute warm up set on stage. Then before the man of the moment came on. They played in a video with accompanying soundtrack from the man himself charting his whole life and career. Then the lights went out ,the tension built and when they came back on the band was in place and out walked Sir Paul McCartney to launch into an amazing version of Eight Days Of Week. Then followed around three hours of hit after hit performed so perfectly by Paul and his own excellent hand picked band.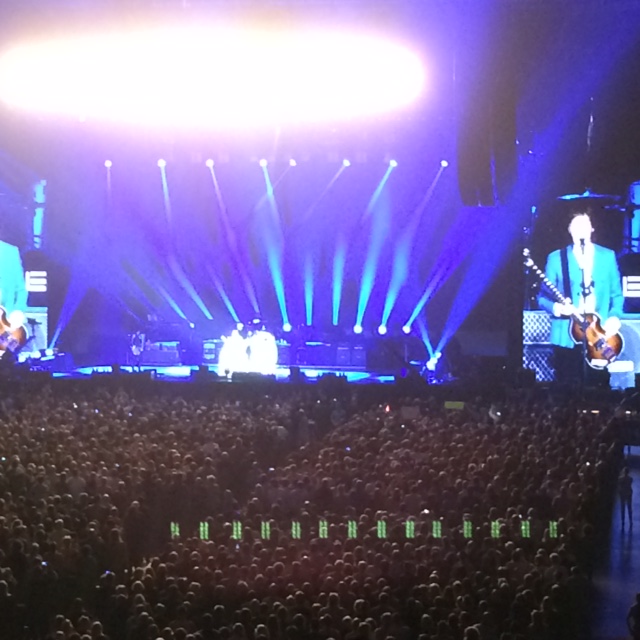 He did change his guitars a lot, at one point joking that "the reason that he was changing them so often was that he had so many and wanted to show them off" before pointing out that the one he had just picked up was the actual one he played on the recording of Paper Back Writer before launching straight into that song. The whole show was out of this world but just some of the highlights for me included the pyrotechnics during "Live and Let Die", the huge sing-a-long that was "Hey Jude", the stripped down guitar only version of "Yesterday" and a fabulous version of "Band On The Run"
Paul himself is just so chilled, relaxed and at ease on the stage moving effortlessly between playing lead guitar, bass guitar and the keyboards. He sounded great and did not miss a single note all night. Finally for a gentlemen who is now seventy-two years old, he looks great and seemed to have the energy of a teenager. I am so pleased I went. It was a memorable gig and night. Everybody leaving the Barclaycard Arena that night did so with a large smile on their face. Thank you very much Sir Paul McCartney.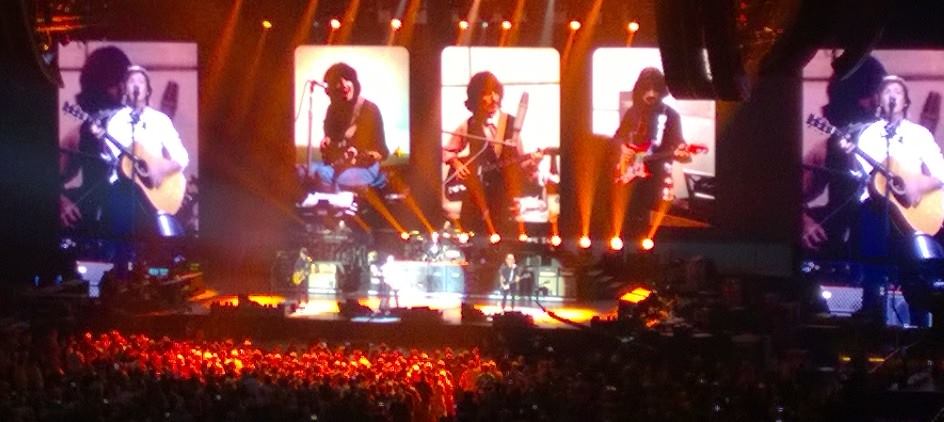 I returned to the Museum Of Comedy a couple of weeks ago to see the brilliant Josh Widdicombe perform a work in progress gig in preparation for his new UK Tour which starts in September. It is a lovely little venue, where a lot of very well-known performers do like to try out new material in front of audiences of around fifty people. I sat in the front row, having seen Josh before I did not recall him talking to the audience, so I figured I would be safe and get a great view of him in action.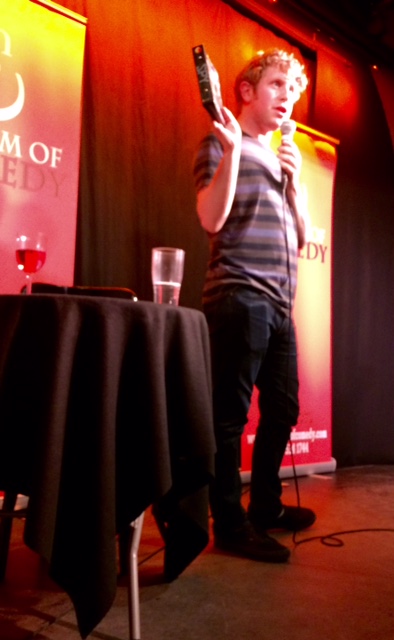 My genius plan was then slightly ruined when he asked a question, I responded which led to a little light hearted interaction between us and me being the but of a few of his jokes. Which was perfectly fine. I like to give it out so therefore it is only fair and right that I can take it to. And it is only comedy it is just for laughs and not malicious. To be fair when he did refer back to me with another joke later in the show, he was almost apologising as he said it. He was as ever really funny and very clever with his jokes. And in the way he is beginning to knit the show together. So when it goes out on tour it will flow brilliantly ending with a big finish, which will tie up the whole performance.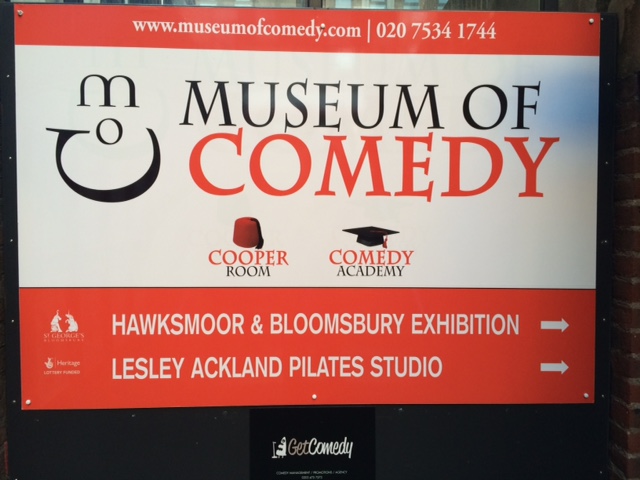 I always like looking behind the showbiz of a celebrity and the fact that it is not always as glamorous and exciting as people think. Josh arrived at the place by himself, introduced himself on to the stage. Then at the end of the evening I saw him leave by himself. Then nip into the local newsagents to grab a water before heading off to his next gig alone. It is not always rock and roll. If you have got tickets to see his show later this year. You are in for in treat, it is going to be great.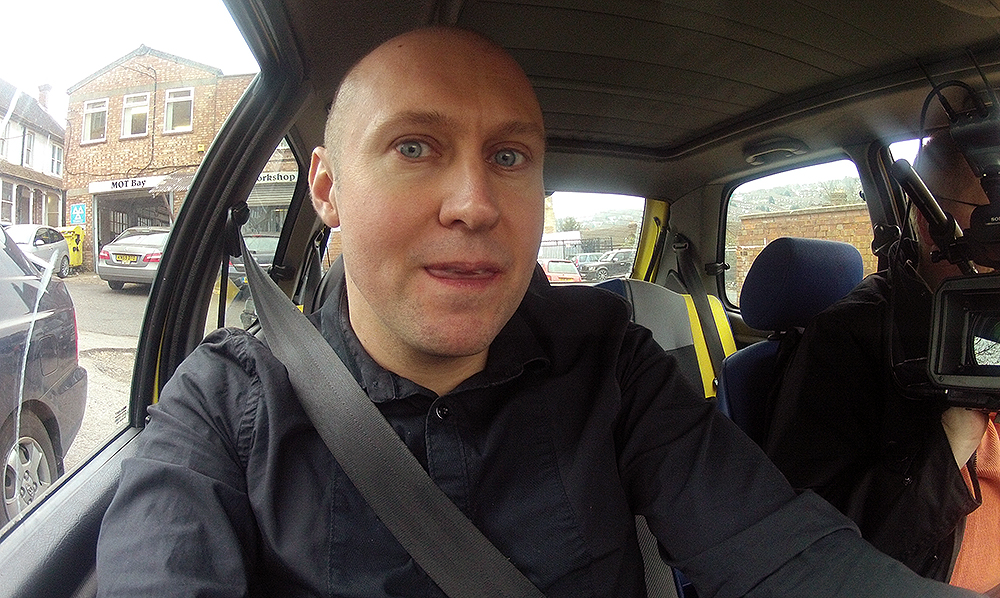 The last act I saw at the Museum of Comedy was Trevor Noah. I have since worked out why he popped in to do a secret set. He was testing jokes and just running his performance through ready for his appearance on the new John Bishop Show. Which I am guessing was filmed that week. And which was on television just last Saturday Night. He was as ever brilliant on that to. Such a funny and clever bloke. In a couple of years time he could well be one of the biggest stars in the world.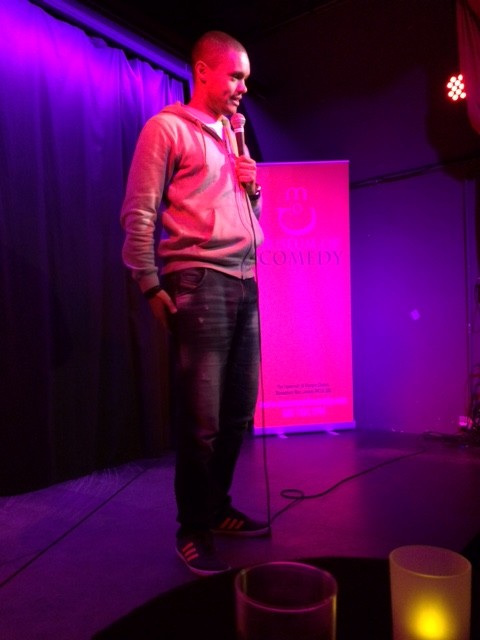 I have to confess that I did watch the final of Britain's Got Talent. If you remember I did actually go and see one of the audition shows being filmed at the Dominion Theatre in London. None of the many acts I witnessed on that day had made it through to the final though. For me the best thing about that show is still Ant & Dec. I think they are brilliant and they are what makes it for me. To be fair I do go along with the opinion that the standard in this year's final was pretty high and that there were some good and entertaining acts.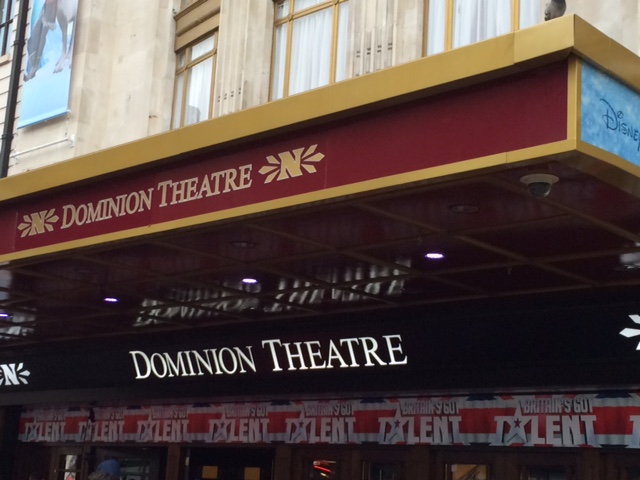 Statistically though it would seem that you either need to be a singer, a dancer or a dog to be in with a chance of winning. Personally I wanted the magician to win. I thought his tricks were good, he was amusing and he seemed like a nice bloke. Who had served his showbiz apprenticeship. Plus it would have been the first time a non singing or dancing person or animal had won the title. I didn't dislike the dog act and thought it was clever and well done. But that is the second time in three years a dog has won the competition. Which surely must make some people who are possibly thinking about auditioning think, why bother, as if there is a talented pet there. You will have no chance.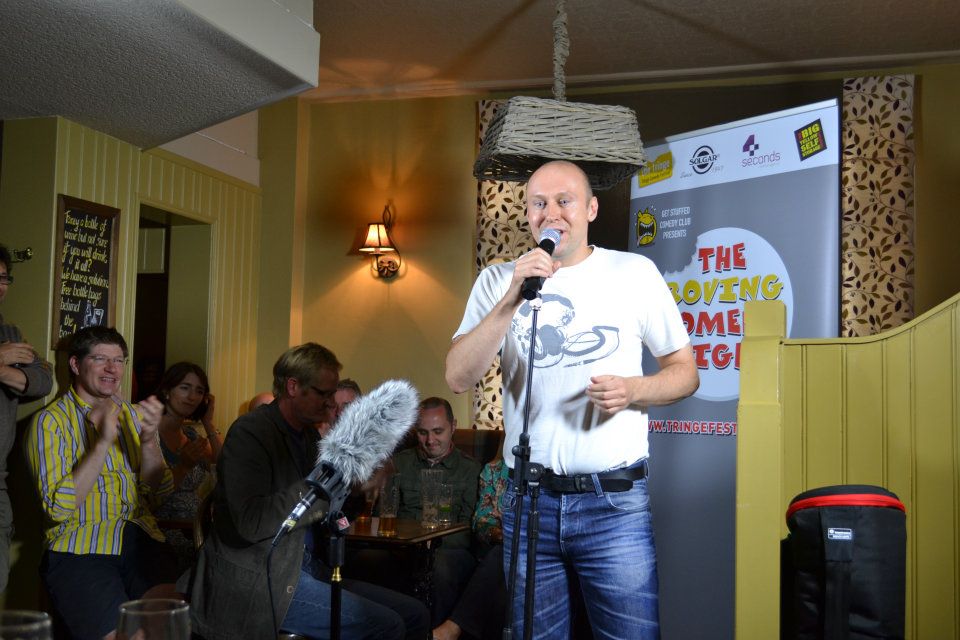 And for all the people moaning about a stunt double dog being used.  It was a dog that had already featured in the semi final appearance, so we had already seen it before and in effect we voted for it as well to get to the final.  And it still did the trick with the ladder itself. Lastly on the subject nobody complains when actors do not perform their own stunts in films. The dog of course deserved to win simply because that was the act that had the most votes. One thing is for sure if you are a comedian or an impressionist there is no way you will ever win that competition, it would seem. I notice that they are already looking for people to apply for next year's show. So we can be totally sure it will be back next Spring. As long as the two Geordie's are fronting it, I will still be watching it.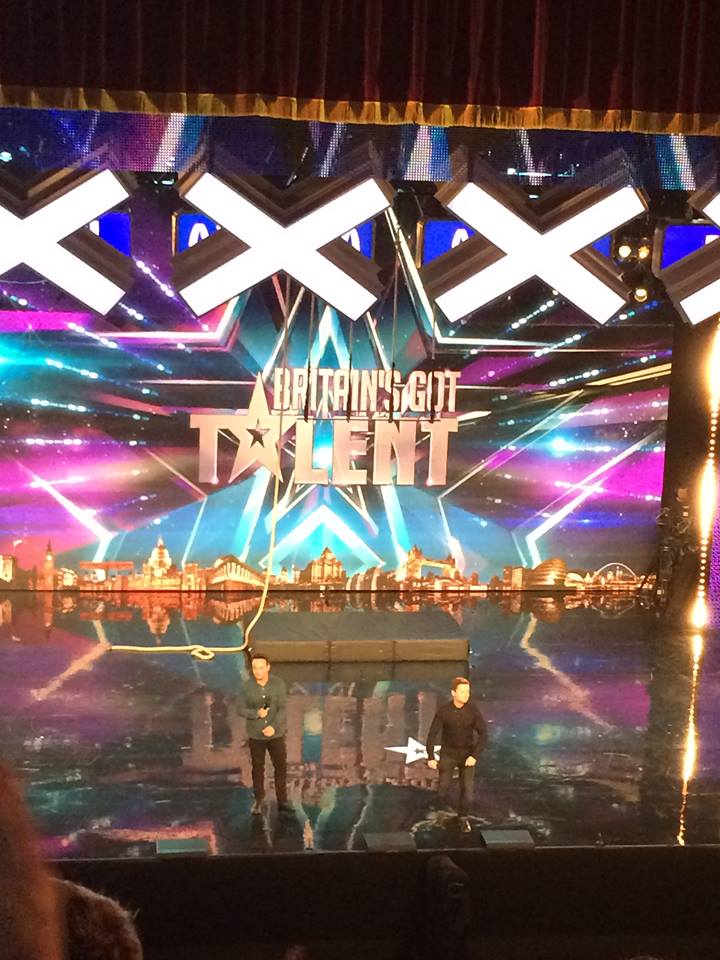 I spent another lovely evening at Windsor Races last Monday. I went with my parents as part of my Dad's birthday celebrations. He is almost getting as bad as me for organising lots of different events. The weather was not very summery with rain and quite strong winds but that did not spoil any of the enjoyment. After doing so well when I was there previously. This time round I only managed to select one winner. But the feeling you get during that one quick moment where your chosen horse crosses the finish line first, is worth the trip alone. Whenever I am cheering a horse home in a tight finish. I always seem to turn in to Julia Roberts in the scene from Pretty Woman, when she is at the Polo. So we are talking lots of screaming and fist pumping.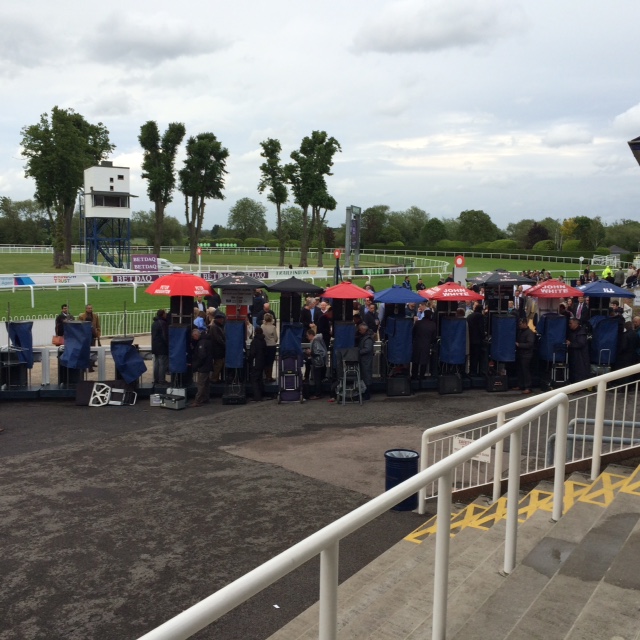 I do really like horse racing and I would love to own my own race horse one day. Former Radio One DJ Fearne Cotton was there doing a set after the evenings racing had ended. Fair play to her and her audience for braving the weather and having a dance. Much respect to you all there. My mum had quite a successful evening picking a few winners. I am now hoping this does not lead to her developing a big gambling problem. It was a fun night with the family. Which is something you can never have enough of in my opinion.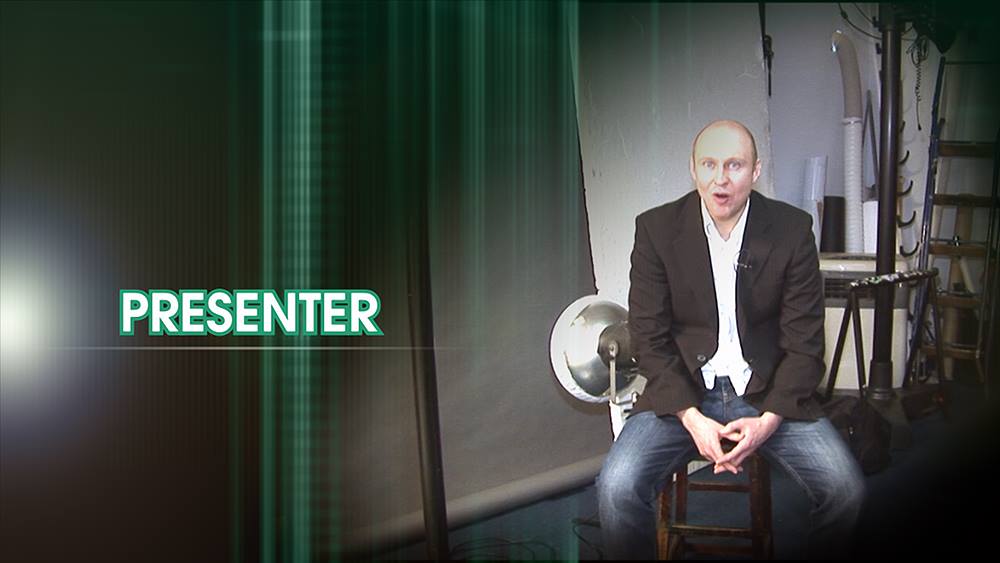 Have fun and we will catch up again in a couple of weeks. Cheers Neil.