Hi there, how are you doing? I hope you have had a good couple of weeks. Mine have as ever been very busy with lots going on. Last time we spoke I mentioned the big women's International Football Match that was taking place at Wembley between England and Germany. And I was saying that a player who I knew would be part of the BBC's coverage of it. So it was lovely to bump into Ellen White at the Stadium a couple of days after the game. And to have a very quick chat with her. Her recovery from injury is going well .She told me she should be back playing in a couple of months. Also congratulations are in order as she got married last weekend to. So I send my best wishes to her and her new husband.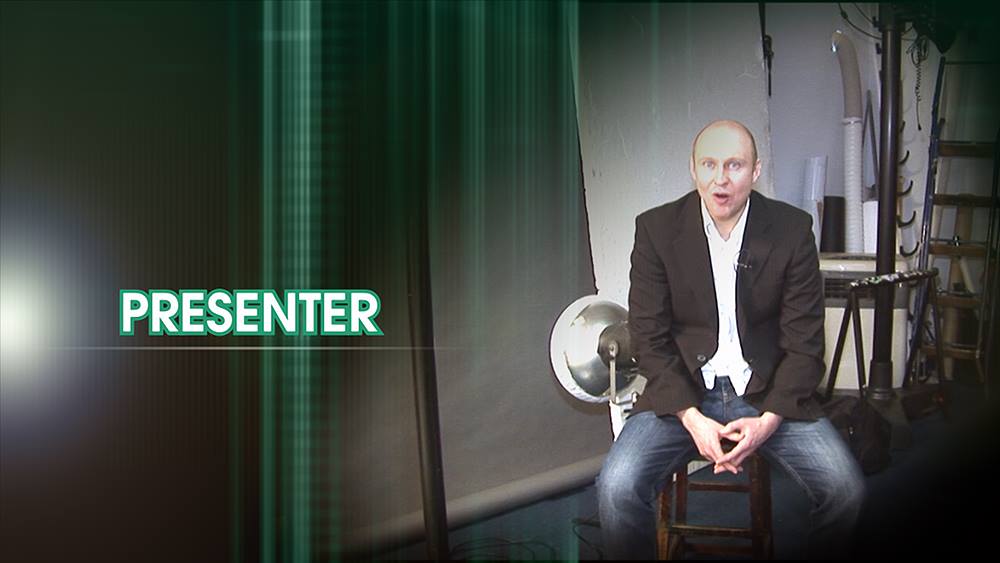 I would like to say a big thank you to the team at the BBC World Service, who let me spend a brilliant day watching them in action the other week. I do happen to know a couple of people who work there. And it was through one of them that I managed to set this great experience up. They are based in BBC New Broadcasting House which is at the top of Regent Street right in the heart of London. It is also where the TV News, The One Show, Radio One, Radio One Extra, Radio 3 and Radio 4 all come from. It is a beautiful building both inside and out.
I have to say the studios and equipment there are out of this world. Being in the radio studios there is like being on the bridge of the Starship Enterprise. I was there to sit in and watch the Studio Managers in action on several different shows across the network. These included News Hour, The Newsroom and Outside Source. All of which were intriguing and fascinating to watch live from the studio. While they were being presented, produced and broadcast by a host of exceptional media professionals. It was a very enjoyable day moving from studio to studio and seeing how it all works. From the English Language programmes to some of the other many different language services the BBC World Service also provides.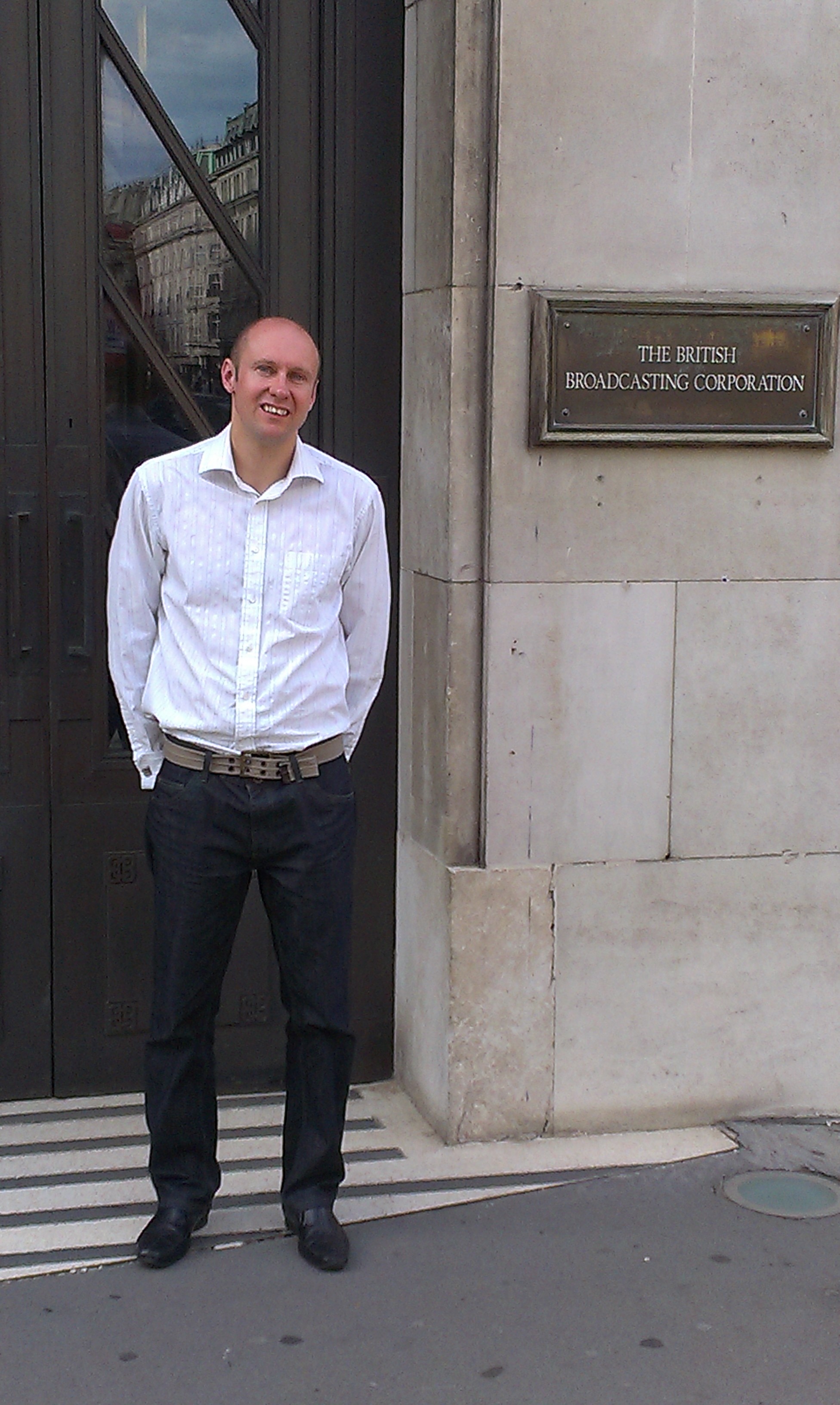 Once I had finished at the World Service at the BBC. I then just went next door to the BBC Radio Theatre to watch a recording of the Radio 4 programme Dilemma hosted by the fantastic Sue Perkins. Before the show had even started we got a bonus treat, with a brief appearance from Tim Vine. All through December Radio 4 are playing out ninety second Christmas Cracker clips from different comedians. They were trying to record these in front of an audience. And as it is difficult to get an audience to come and see something that lasts less than two minutes. They were hijacking other shows to do this. It was different, fun, quirky and involved a guitar. That is all I am saying as I do not want to give to much away. Dilemma itself was very good.
The guests on the panel included the brilliant Sarah Millican and former Blue Peter presenter Janet Ellis. As a five year old child I actually got Janet's autograph, when we saw her and a very young Sophie at a cinema in Richmond. We were all there to see the same film which was a double bill of Mickey's Christmas Carol and The Jungle Book. Just in case you are interested. I do still have the autograph. I then interviewed her about twenty-five years later on the radio and asked about the previous meeting. Which for the record she didn't remember but in her defence it was a much bigger deal to me than it was to her at that time. She was very good and amusing on the show. It is always a very pleasant way to spend the evening watching a radio comedy recording in the Radio Theatre, as far as I am concerned. I even love just hanging around in the BBC Cafe waiting to go in beforehand.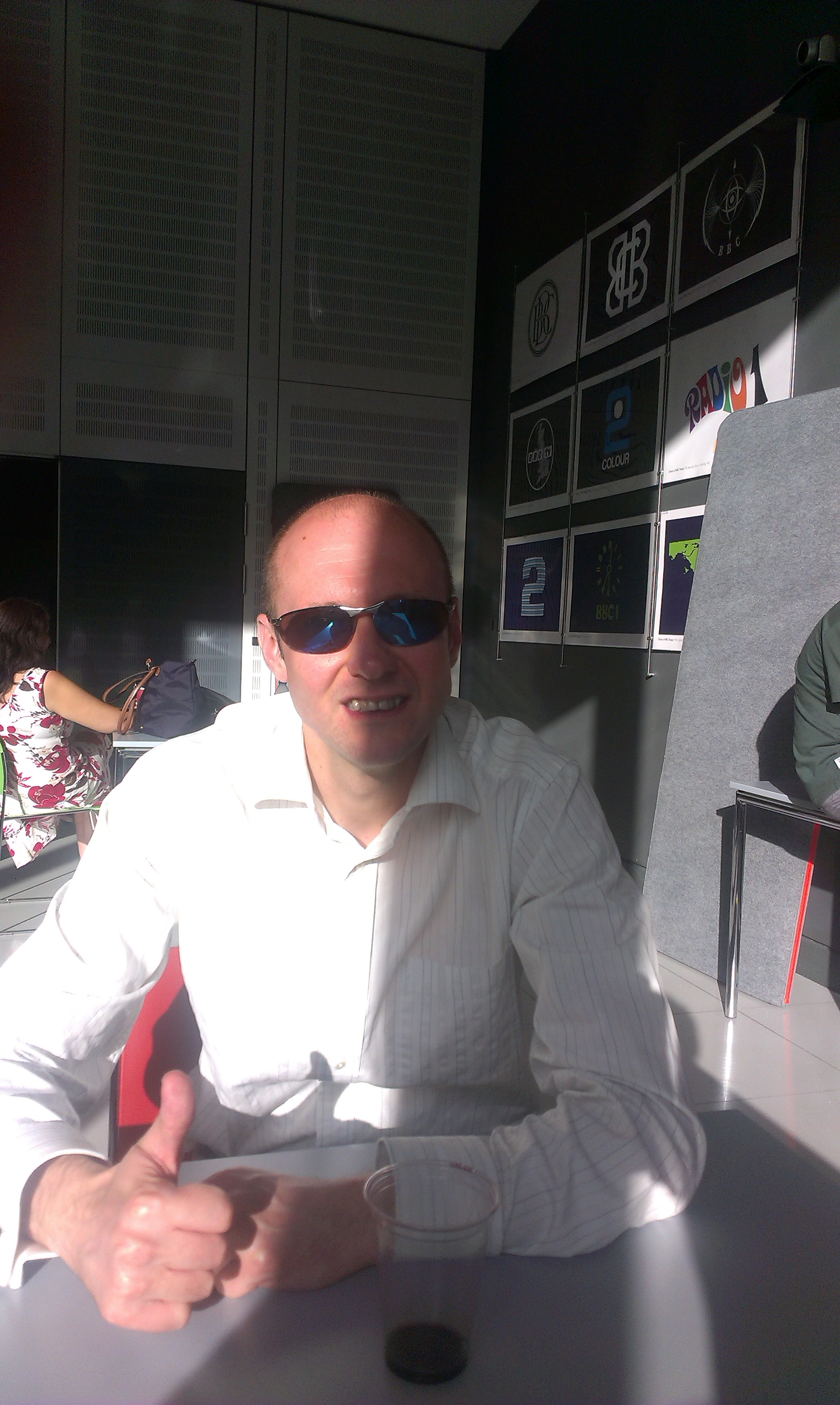 The other month I went to see my friend Mike Sterling perform in a Stars of The West End concert in Sloane Square. Last week we managed to catch up in London for a few drinks and a nice bite to eat. Firstly we found a nice roof top bar in a hotel on Regent Street to have a quick drink in before food. It was a place that from the front you would never have actually guest how good the bar and views would be at the top of it. From there we then went and had something to eat right in the centre of the West End. With Mike having spent so much time in musicals in London. He knows the area pretty well to say the least. So he suggested a nice burger restaurant that he knew just off of Leicester Square. It was called Byron Burger and the food and the staff were excellent. Most importantly the company was good. It was fascinating finding out more about his time starring in both Les Miserables and Phantom of The Opera. And getting a real insight in to what the life of a West End actor is actually like. And to be honest on the whole it sounded like great fun.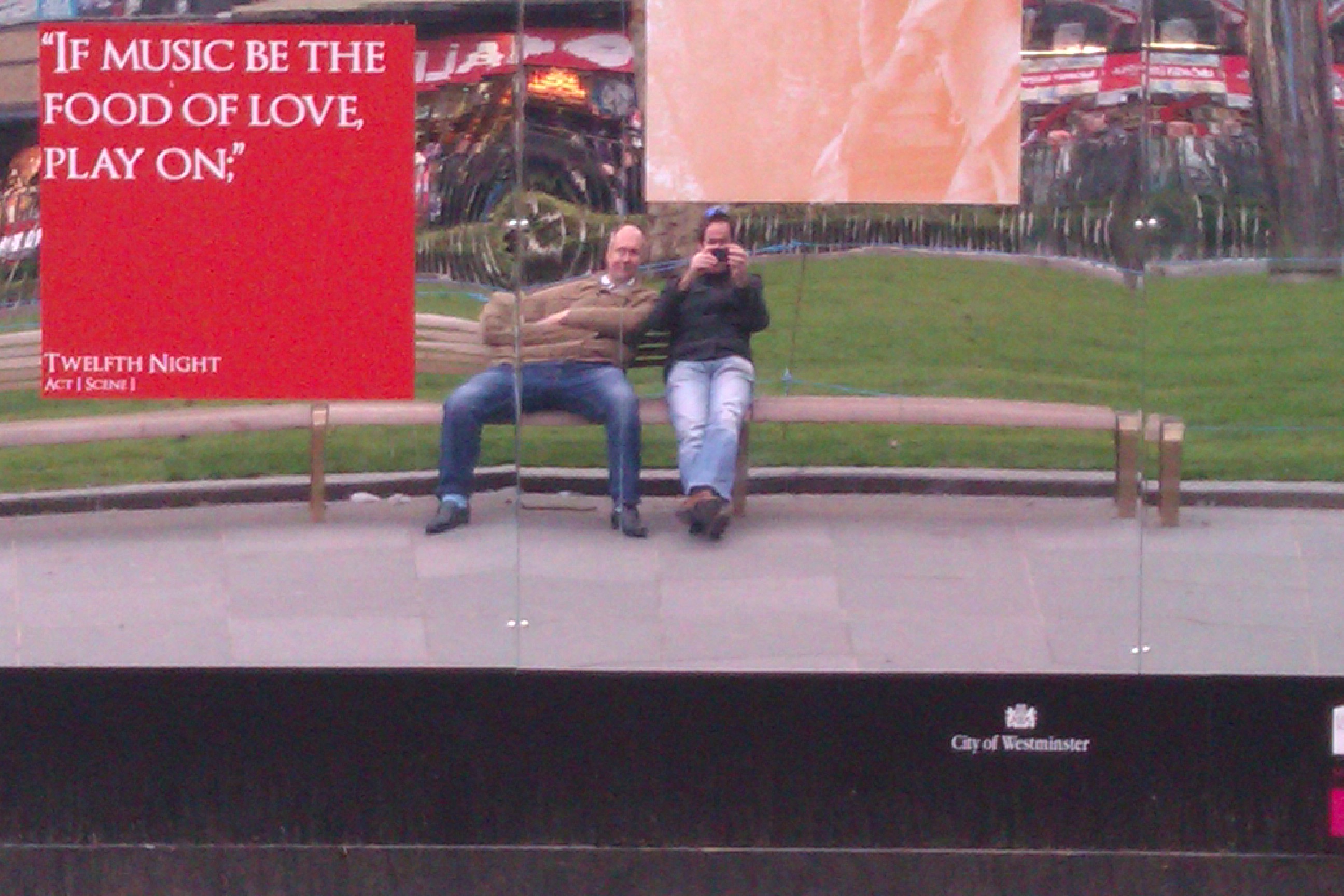 A couple of weekends ago I took a trip up to Sheffield to surprise an old friend of mine. It was somebody who I met when I started doing hospital radio at Stoke Mandeville Hospital twenty years ago. When I joined I was put on his show and we became good mates, doing countless discos together over the years. About five years ago he then moved back to the Yorkshire area, where he was originally from. You know what it is like when you keep meaning to visit people but the time just goes and it never quite happens. But I was contacted by an employee of his saying they were organising a surprise 60th Birthday Party for him. Luckily it happened to be on a rare free weekend so I was able to go. I booked a hotel and took the train up.
Then the employee who was arranging it very kindly agreed to collect me from my hotel and take me to the do. He had absolutely no idea I was coming. When I arrived because there were already quite a few people there and because I walked in with the girl who works for him. He didn't really clock me at first. He just thought I was with her. Then the penny finally dropped. And I believe he was happy to see me. It was a really good fun night and the birthday boy seemed to enjoy himself. I then met him and his wife for tea and a further catch up the following morning before getting my train home. It was really great to see everyone and lovely to catch up with a good mate.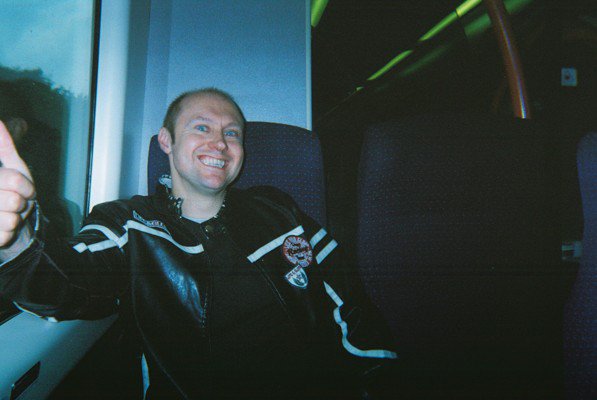 As a lot of my friends are performers it means I can often have an entertaining night out when catching up with people. And this was very much the case the other Sunday. When I went to a pub in Aylesbury to watch my mate Alvin Printwhistle perform his Elvis Presley Tribute. I have seen him impersonate the king of rock and roll pretty much all over the country. In many different sized shows. Including a show with a full band and brass section at The Palace Theatre in London's West End. He is extremely good and brings a lot of humour to his appearances. So they are always lots of fun. His repertoire of Elvis songs is huge, so he often performs different ones at different shows. At the latest one I saw the first part featured songs he sang in the movies and the second part was a full on Elvis in Vegas set complete with trademark white jumpsuit. It was great to have a quick chat to him before the show. He is a huge Elvis fan himself and clearly loves singing the songs. He is pretty much constantly gigging so do keep your eyes open and if you get the chance do go along and see him in action.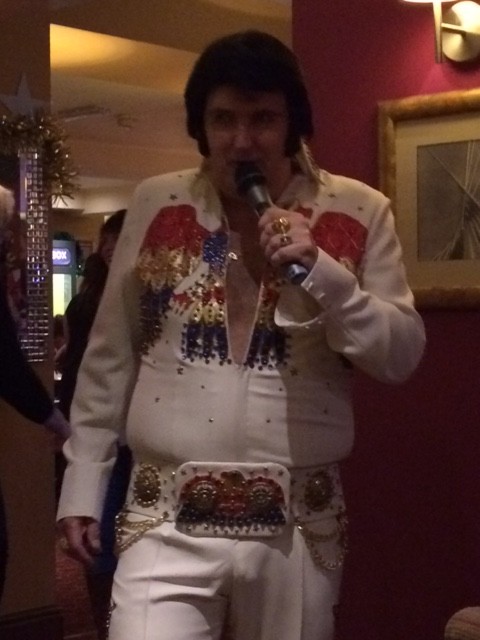 I was back at the Elstree Studios last Tuesday to watch an episode of A League of Their Own being recorded. The Sky One show is now into its ninth series. They filmed the whole series during the last seven days. And it is due to hit our television screens early next year. The one I saw featured tennis player Heather Watson, former Dutch footballer Patrick Kluivert and South African comedian Trevor Noah. As well of course as the regulars, host James Corden and panellists Jamie Redknapp, Freddie Flintoff and Jack Whitehall. It was brilliant fun everyone was on top form. Owing to the fact that James Corden is also someone who grew up in Buckinghamshire. I have always been supportive of his career and most importantly found him very entertaining. The show is perfect for him and gives him plenty of scope to mess around and have some fun.
I was once in the same pub as Jack Whitehall in London. He was out with his mates and seemed very chilled, low key and nice. I have always quite liked him but after seeing him live in that environment. I can confirm he is hilarious. His jokes and general banter really made the show. To be fair everyone who was there contributed to the end product and all played their part. Without giving too much away we saw three world records broken and two amazing team challenges. We may well have found a new star in the form of one of the official Guinness World Record adjudicators. We had some great acting skills displayed by both Jamie and Freddie. Plus we had a right good old laugh in the process. As ever with TV recordings a lot more happens than will ever be able appear on screen but it was such a good night I wish the team editing the episode the best of luck in getting it down to around one hour.
I was around the Covent Garden area of London one evening recently when I suddenly spotted a television camera with a big bright light on come out of the Hospital Club. So curious to find what was going on I stopped to watch and spotted none other than Johnny Vegas in front of the lens. They obviously wanted to mock up him arriving at the venue. They sent him across the road to start the piece and literally as soon as he stepped off the kerb a car flashed past and was inches away from running him over. Fair play to him he styled it out perfectly and just kept talking straight into the camera, as if it was all meant to happen. And it was all part of the plan. He then disappeared back inside and I moved on. I am usually rubbish at spotting random celebrity's on the street. Mind you it does make it a little bit easier when they do have a large camera pointing at them.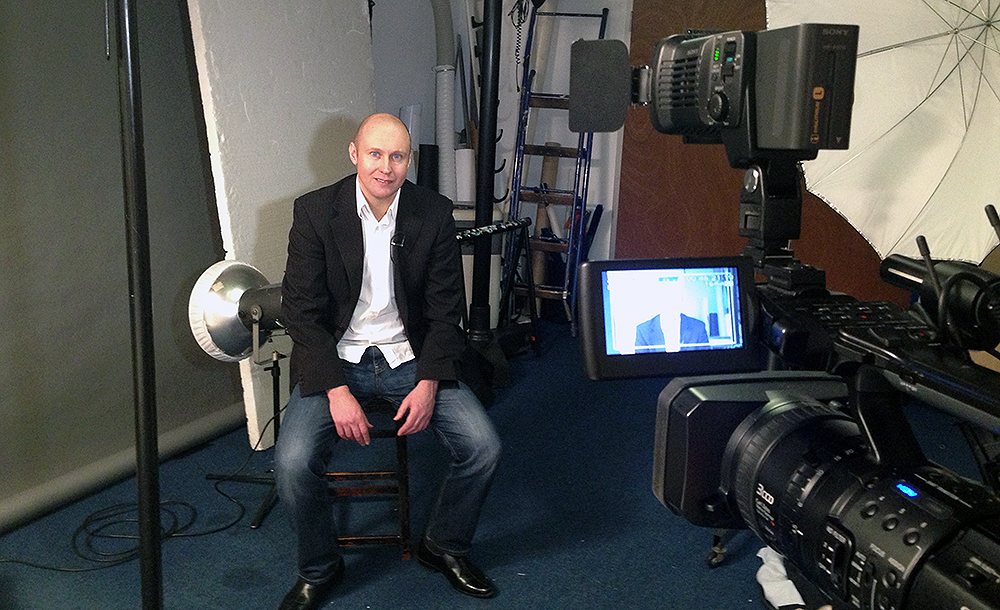 When I was working at Ivel fm in Yeovil I had the pleasure and the honour of performing the official opening of a new wedding shop in Ilminster called Prima Moda Brides. This did involve making a very short speech and then actually cutting a ribbon with a pair of scissors. That shop is still going strong and has recently celebrated its tenth birthday. So if you are starting a new business and need someone for the opening. Do keep me in mind. I have quite a good record of being a good luck charm in these situations. All the best to the lovely Jean and the rest of the team at Prima Moda Brides.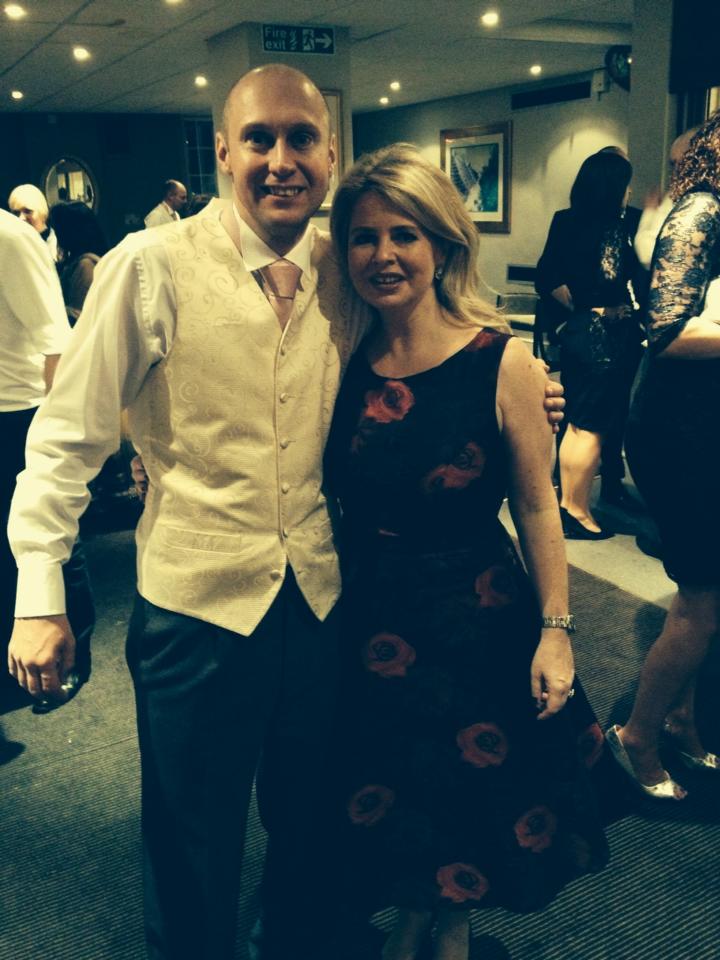 I grew up watching Top Of The Pops every week when I was a kid. I always wanted to be in the audience for it but never got the opportunity. I thought the chance of doing that had passed me by when the show was cancelled by the BBC. But they do still have Christmas and New Year versions of the show. Where they look back at all the big hits of the last twelve months. They are recording both of these shows tomorrow (Sunday). And I am going along to see them. I am very excited to finally get to be in the that studio to see this iconic show being filmed. I have no idea which acts will be there but with it being a review of the year I will be a bit surprised if there are not some huge bands and singers there. I will tell you who was there, when we speak next.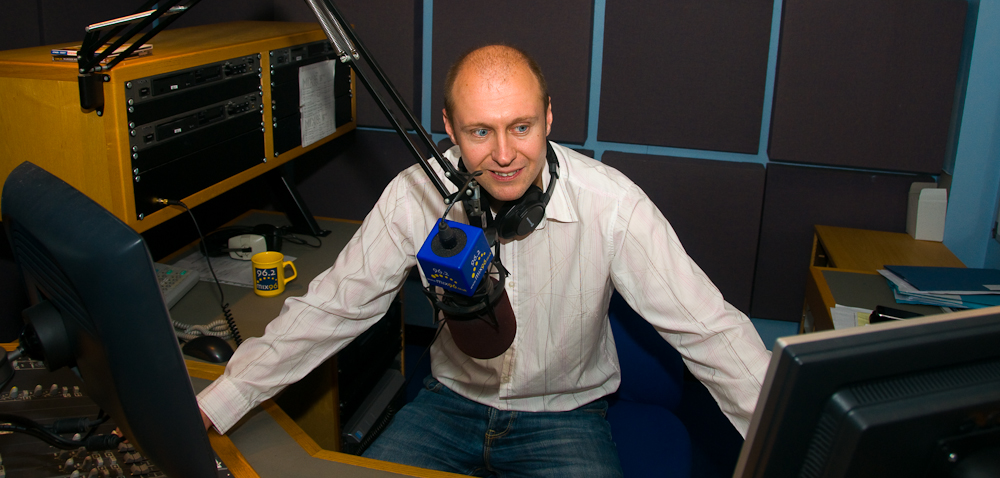 I have worked most of the New Year Eve's for the last fifteen years. And once again this year is no exception. I am looking forward to getting dressed up in my bow tie and dinner jacket to perform the disco at the Ellesborough Golf Club this New Year's Eve. It will be great fun and I am fired up and ready to get the party started. Bring it on.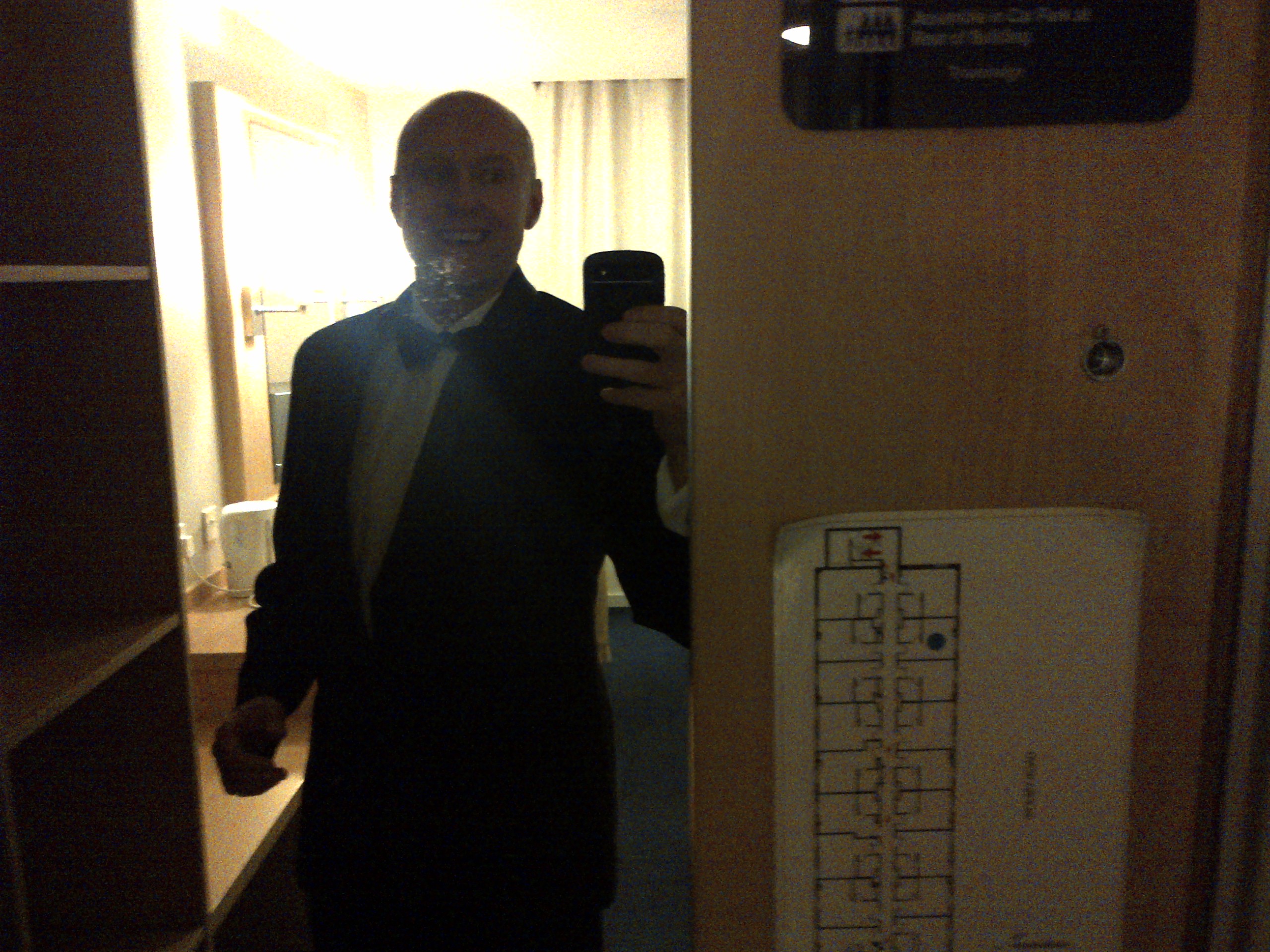 This coming week it is one of the biggest events of the year..My birthday..it's on the 10th December.. just in case you wanted to send me a card or may be even a present. Have fun and we will catch up again in a couple of weeks. Cheers Neil.