Hi there, how are you doing? I hope you have had a really good couple of weeks. Mine have been busy and fun. I met up with a very good friend for drinks in London recently.  We worked out that it was actually the first time we had seen each other this year. We speak regularly on the phone. But this was the first face to face catch up for a while.
Life is so busy and hectic these days, especially if you are married with young children. The balancing act to look after them. While still trying to spend some good quality time with the other half. Tends to mean it is not always that easy to organise a night out, that often.  Well, so all my married friends tell me anyway. And I believe them.
But even without any children. I am pretty hard to book for a night out. As I like to keep myself nice and busy, so I generally fill any spare time or any free weekends up with things to do. Usually months in advance. I always tell people to book early to avoid disappointment. Although I reckon my mates think I am joking.
Anyway these are the reasons that we have basically waited around four months in to the year to see each other. But this gap does not matter with close friends. You always have lots to talk about and as you know all about each others lives. The conversation flows freely and it is like you only saw them yesterday anyway.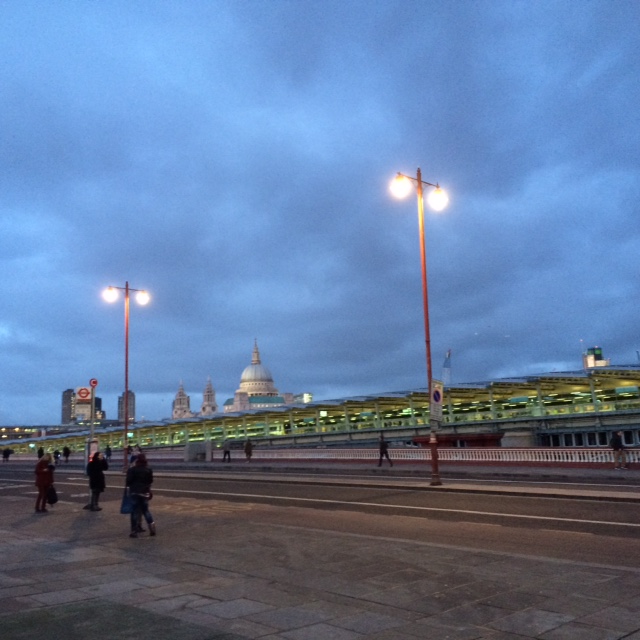 We went for a few drinks along the South Bank. Which was cool. There are some decent bars and pubs around that area. We were joined by his younger brother. Who, as it happens was the person who designed and built my first ever website. When he was still at University. And if my memory serves me right, I paid him in beer for his services on that project.
To give you some idea of how long me and my mate have been friends. I think his brother was around eight years old. When I first met him. It was a brilliant evening relaxing and chatting with the both of them.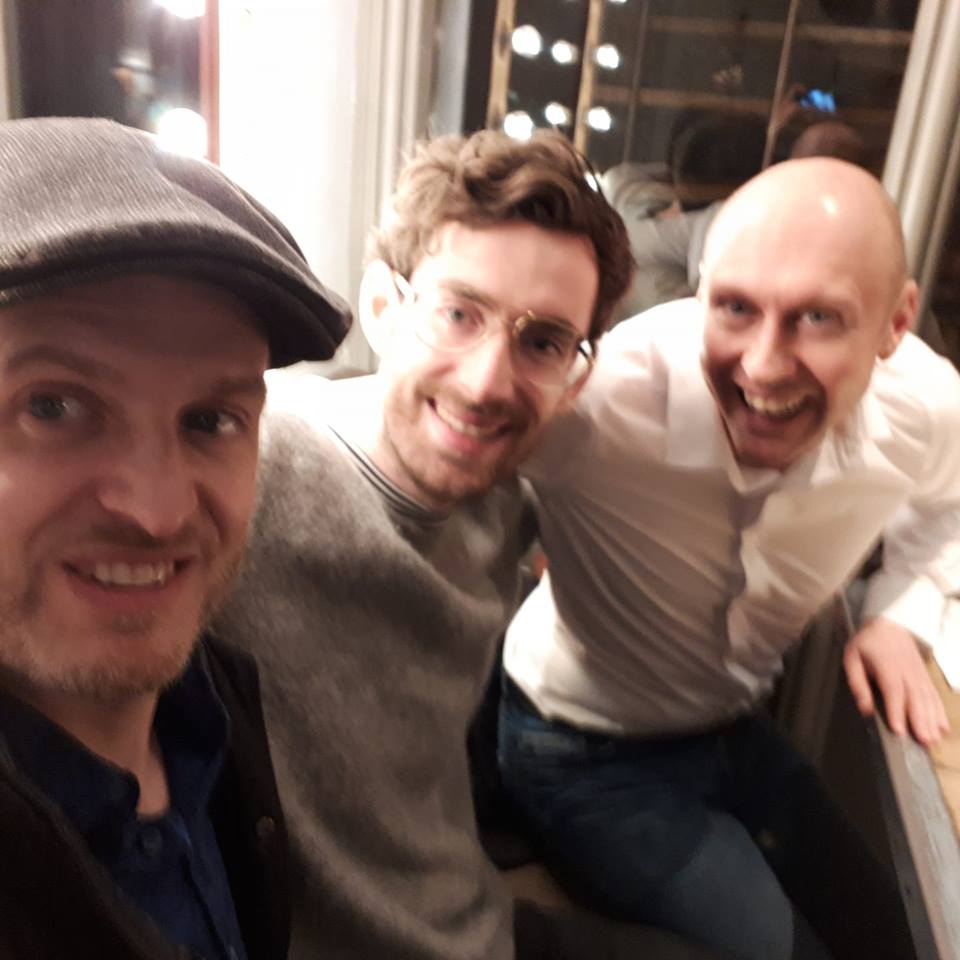 Last weekend I met up with a friend who I used to work with at Ivel Fm in Somerset. He is working for a radio station in Cornwall. Where he now lives. Him and his mate, who I also know came up and met me in Windsor. We had booked a hotel for the night, so we got together there late Saturday afternoon.
I am always ridiculously early for everything. I got to the hotel about an hour or so before they were due to arrive. As it was a nice sunny day. I did the only thing that you should do in that situation. I got myself a pint of shandy and sat out in the beer garden to wait for them. It was pretty good timing in the end.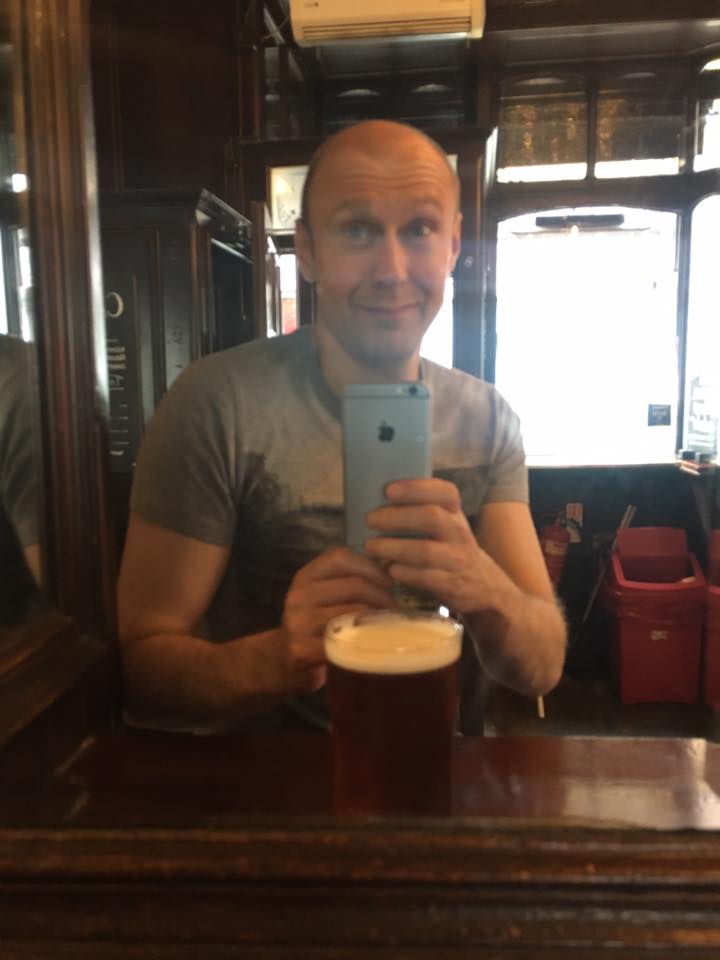 As they arrived just after I had finished my first drink. They instantly joined me for a few more drinks outside in the sun. Well you have got to make the most of the weather, while you can in this country. Plus you have to re-hydrate after a long drive.
Once we had finished these, we got ourselves ready to head out in Windsor for the evening. With the big Royal Wedding taking place there in just a couple of weeks at this point. There was Union Jack bunting up across lots of the streets. Plus in various shop windows I spotted cardboard cut outs of the Queen, Prince William, Prince Harry and of course Meghan Markle.
First we headed to a well known pub chain who have a venue right opposite Windsor Castle. This particular company are known for food and drink deals. It turns out that they have added a new one.  You can get a Pizza and an alcoholic drink together in that bar for nine pounds. And for the record the Pepperoni Pizza I had in there was really nice. As was the American Shipyard Pale Ale I had with it.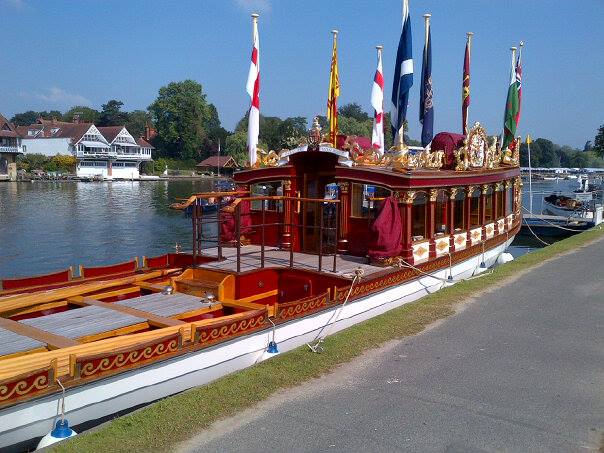 From there we headed over the Thames to Eaton. Where we found a pub with a nice beer garden to enjoy the last of the day's sun. While sampling a beer from the local Windsor and Eaton Brewery. Which was very pleasant and I must say unusually sweet for an ale.
As it happened the night was basically me taking them to all the old bars in the area. That I used to visit when I went out there in my twenties. Therefore next we stopped off in Browns for a drink. That place has not changed at all. It was exactly how I remembered it.
We ended up, as most nights out in Windsor in the past did. At one of the bars under the Arches. There did seem to be less bars there than I remembered. But old classics like Vanilla and The Scotch Bar where still there. We went in to the Fuzzy Bear.
Well I thought it was about time that I let my guests choose at least one place to go in to. It was fun in there, good atmosphere and some decent music. As all the bars in that area are built under arches. They are all really long and thin. Not like most normal bars. But once you have been in one for a while, you do kind of get used to it.
It was another entertaining night. I do like Windsor for a night out. There are some nice places to go and it is a pretty friendly town. It was nostalgic to talk about the old times at Ivel fm. And just have a general catch up on life and each others world's. The weekend was of course rounded off with the obligatory full English Breakfast on the Sunday morning. I think next time I will head down to Cornwall to see him. Any excuse to visit the place and enjoy the coast down there.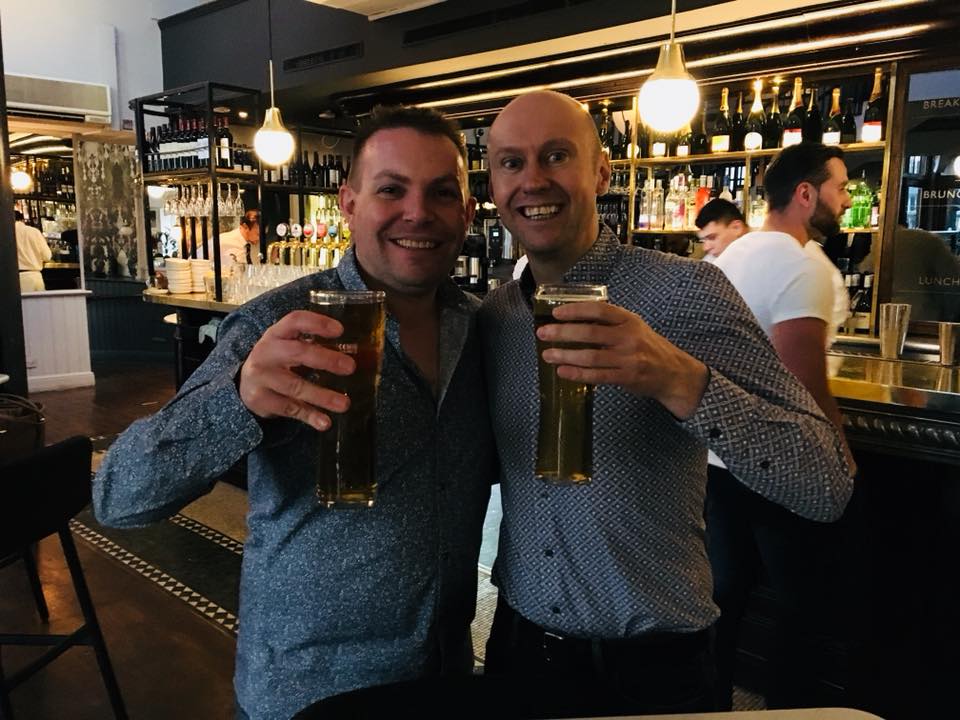 It is Tottenham's final league game of the season at Wembley tomorrow. I have recently been to two home games in fairly quick succession. I was there to see us beat Watford on the Monday Night football the other week. The performance was not great but we won and should have scored more goals. It was also nice to go to a game now that the weather is a little warmer. That does make it a bit more enjoyable in the stands.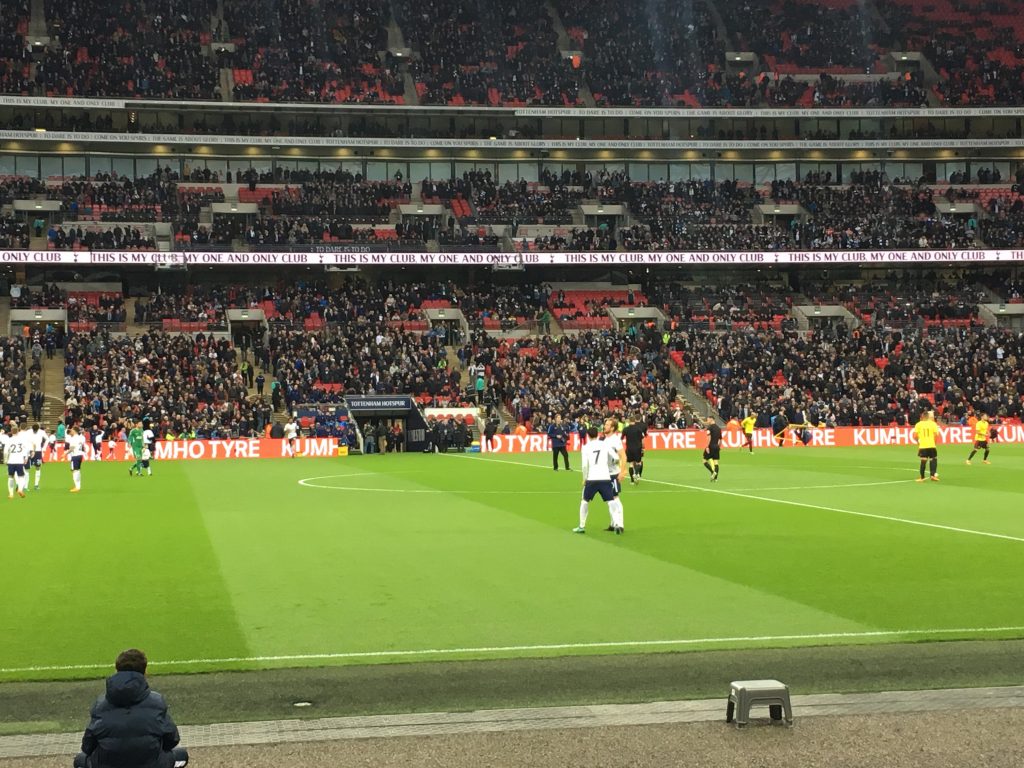 This week I was back at Wembley once again to watch Spurs play Newcastle United. After our defeat away at West Brom in the last game. A win was desperately needed to secure a top four finish and the crucial Champions League football for next season. Happily a win was achieved, albeit by just the one goal in an otherwise fairly ordinary game. The one moment of magic was provided by none other than Harry Kane.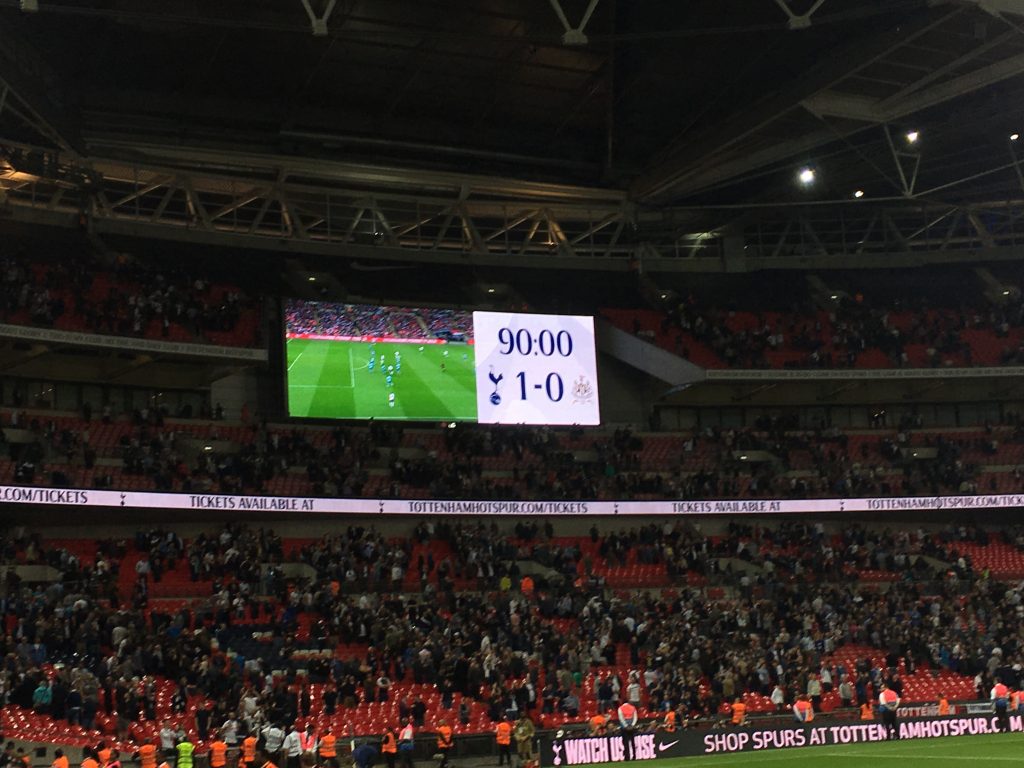 On the same night Chelsea were held to a draw by Huddersfield. Which means they are now four points behind us with one game to go. Therefore we have now already qualified for the Champions League for the third successive year. It also will make us the highest placed London club for the first time since the nineties.
If we beat Leicester we will finish in third place.  Which would be a wonderful achievement for a team who have technically had to play a whole season of away games. I am looking forward to the deserved celebrations after the game tomorrow.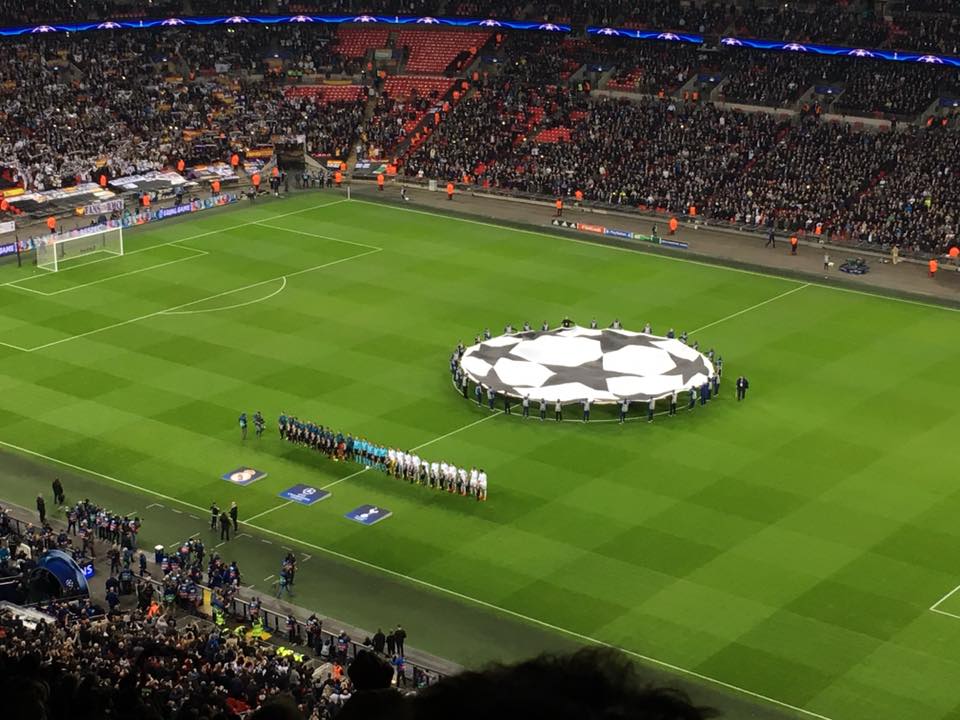 The annual comedy event that is the Tringe Festival is back next month. It is the event at which I made my stand up comedy debut nearly six years ago now. It is also where I performed again last year at the always brilliant Roving Comedy Night.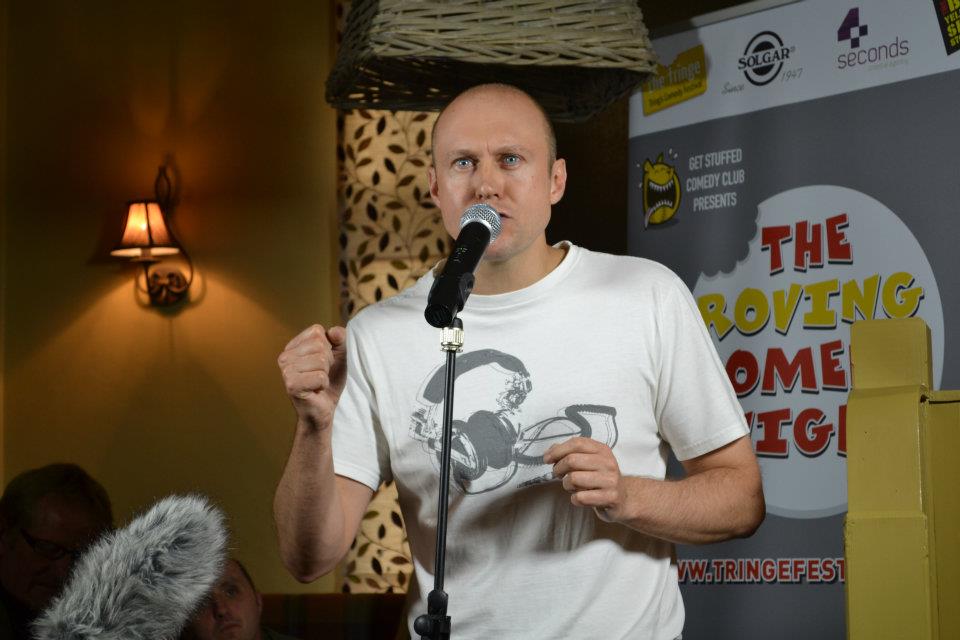 In fact that event kicks off this year's proceedings. I have already booked my ticket to check out the new batch of Logan Murray students. See some professional comics. Who I have not seen live before. And catch up with some old friends. It is taking place on Sunday 24th June. It is always a fun and enjoyable evening.
I had a fantastic time gigging at it last year. The audiences are lovely, the venues are good and it is all excellently organised. But most of all it is just great fun to be involved with. Part of me will miss not being on stage this year. But watching will mean I will hopefully be a little bit less nervous than I was before it began last year.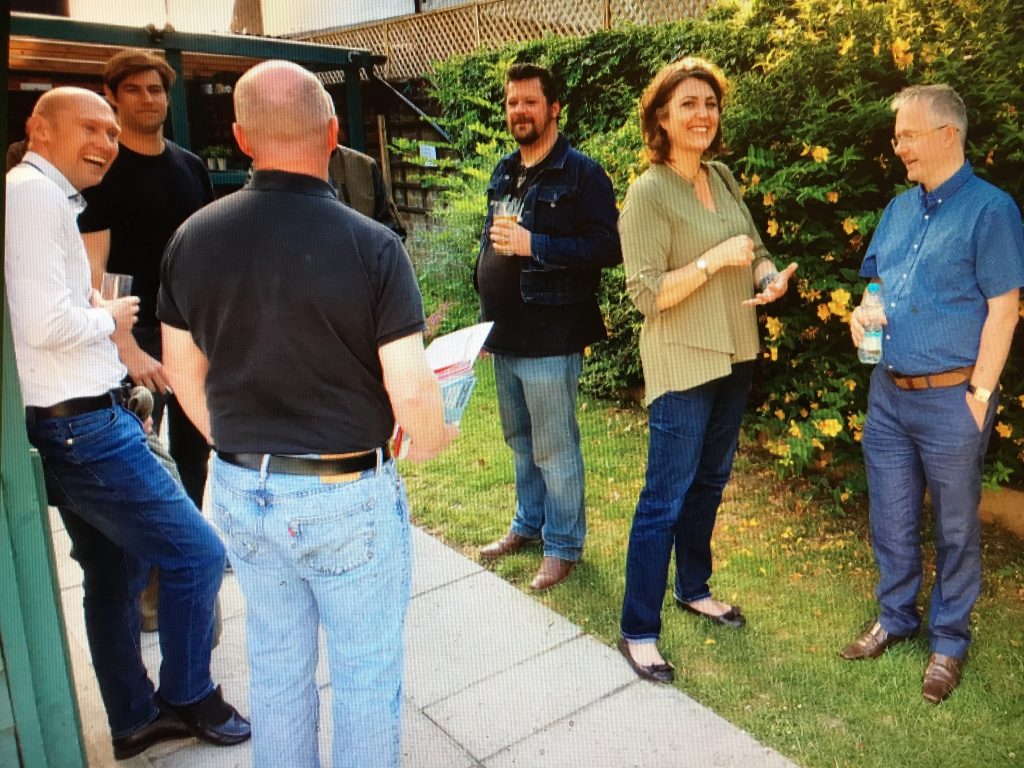 The Roving Comedy Night kicks off three weeks worth of gigs in the Tring area. Lots of them are comedians previewing and honing their new shows. Which they will be doing at the Edinburgh Festival. Later on in the summer. It always manages to attract a star studded line up. With some hilarious comedians once again lined up to appear there.
Here are just some of the names you can see at the Tringe this year. They include Rhod Gilbert, James Acaster, Nina Conti, Mark Watson and Marcus Brigstocke to mention but a few. Most of the gigs are at the wonderful Court Theatre in Tring. For more details on this just follow the link. But I will warn you, tickets for this do get snapped up quickly http://www.get-stuffed.biz/tringe/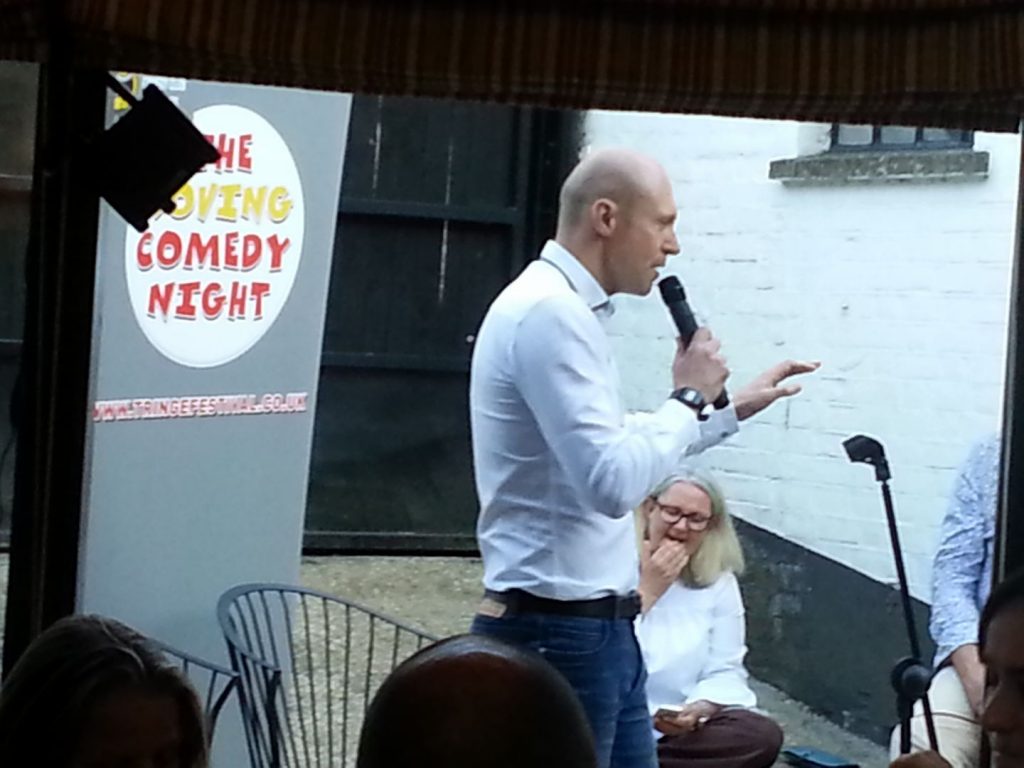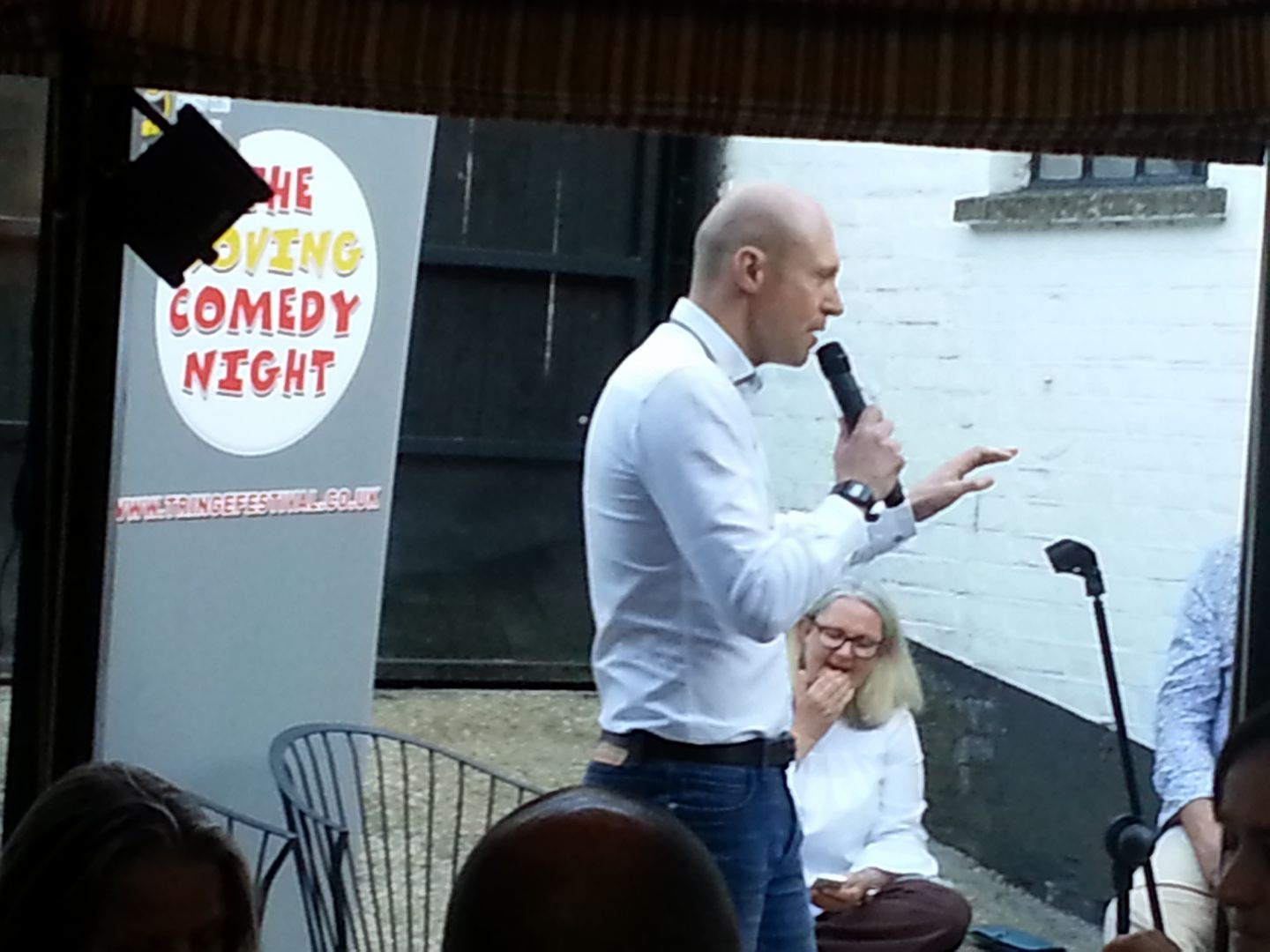 I watched the improvised special of Car Share on Bank Holiday Monday. We already know that Peter Kay is a comedy genius both at stand up. And at writing and performing in funny television shows. This episode was basically edited together from lots of the footage of him and Sian Gibson going off piste and randomly chatting  on set during the filming of the last series.
A lot of it was so good they figured they could make a whole special episode from it. And they were totally right. The conversation is so relaxed and genuine between them. They just bounce off each other expertly.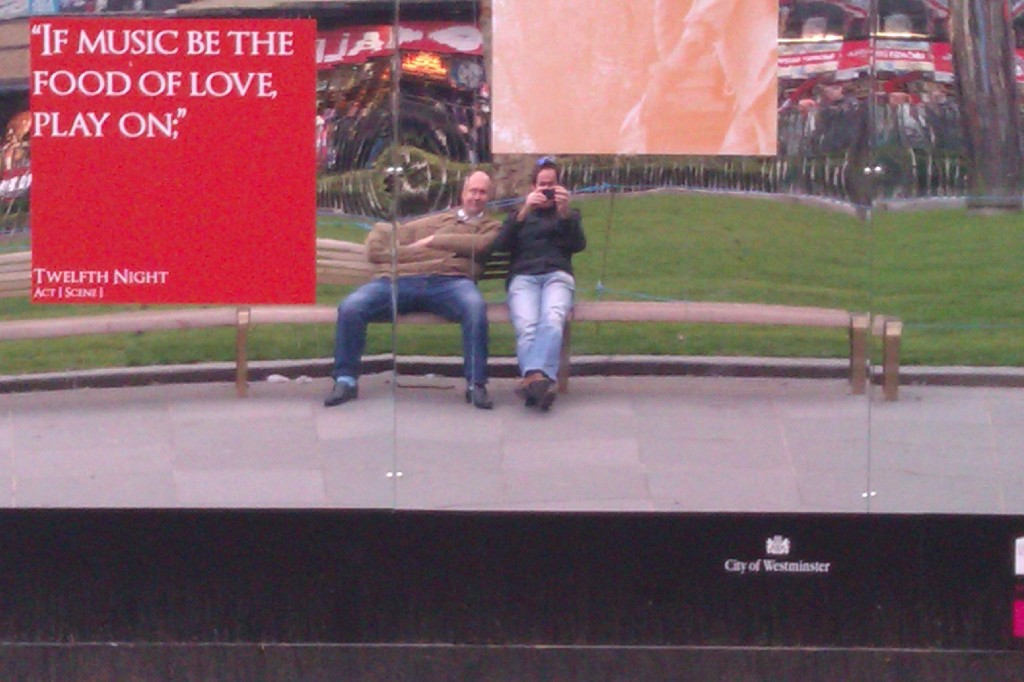 While still seemingly taking great pleasure and joy in trying to trip the other one up. Or send the discussion in a surprising and totally different direction. There was one bit in it, which I loved. It was where they both genuinely made each other laugh out loud a lot. Natural, spontaneous giggling is one of the best feelings in the world.
It is a really clever show. The way they take the rise out of local commercial radio is brilliant. I like to believe it is done with love and respect for the medium. Having worked in it. I should be offended, of course. But a lot of it is pointing out exaggerated examples of things that have more than likely happened on air. Plus I know he is a fan of radio in general, so I am sure it is all a bit tongue in cheek.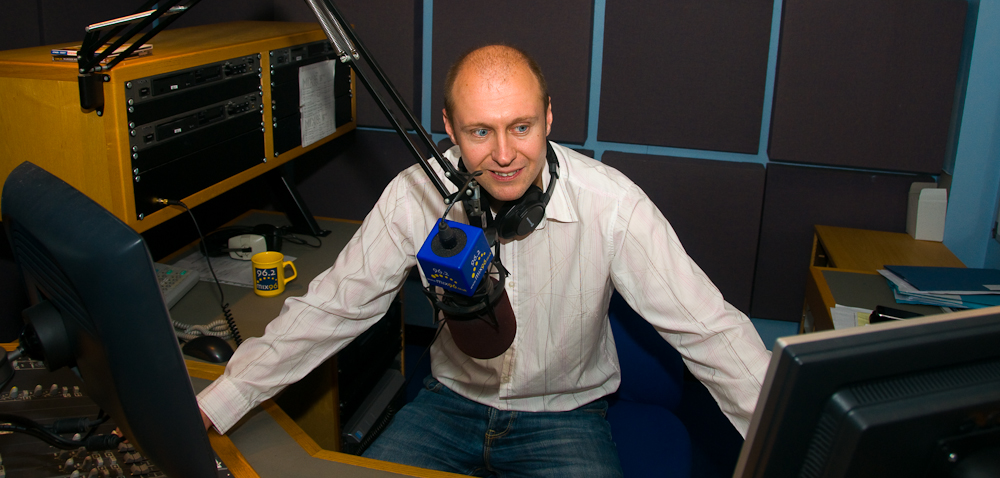 The other brilliant thing is all the extra visual jokes and gags that go into the external shots of the car. And the views of the streets they show. Including some comically named shops and businesses. A dog doing its business by a phone box. In quite graphic detail. Featured in the latest one,
Just lots of odd to see on TV, yet normal things you would more than likely see if you were driving around a town. Many of course with an extra comic element or two added to them. I reckon you could watch it several times and possibly spot something new every time. Funny and clever, which sums up the man who makes it.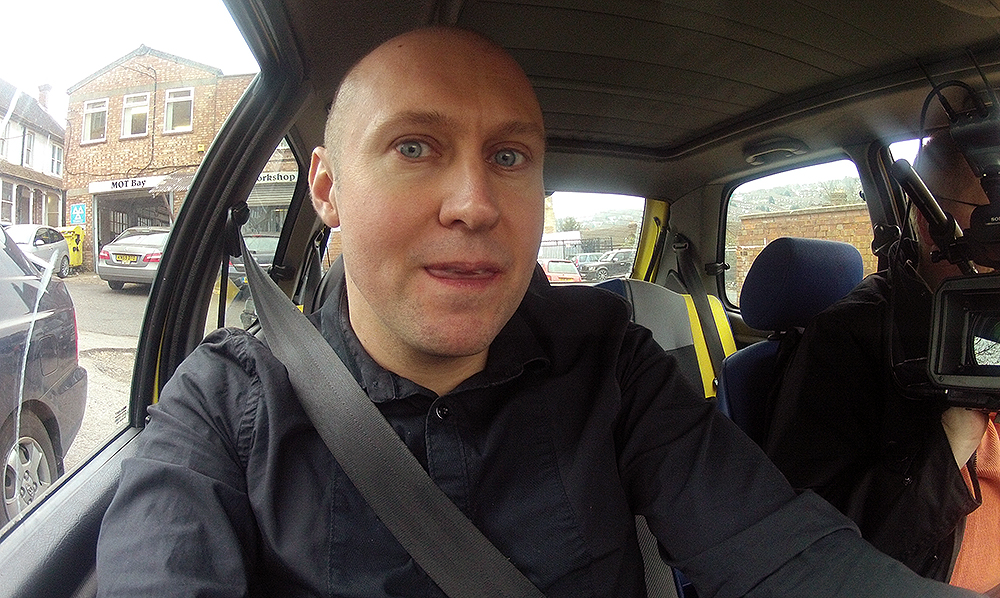 Have fun and we will catch up again in a couple of weeks. Cheers Neil