Hi there, how's things with you? I am still patiently waiting for the summer to arrive and the weather to warm up a little, some days when you look out of the window it takes a while to remember that we are nearly at the end of May. All this talk of Global Warming they should have called it Global Wetting. That would have been closer to the truth. And if I am completely honest it would have made me pay a little more attention to it. Basically I like being warm but I don't like being wet.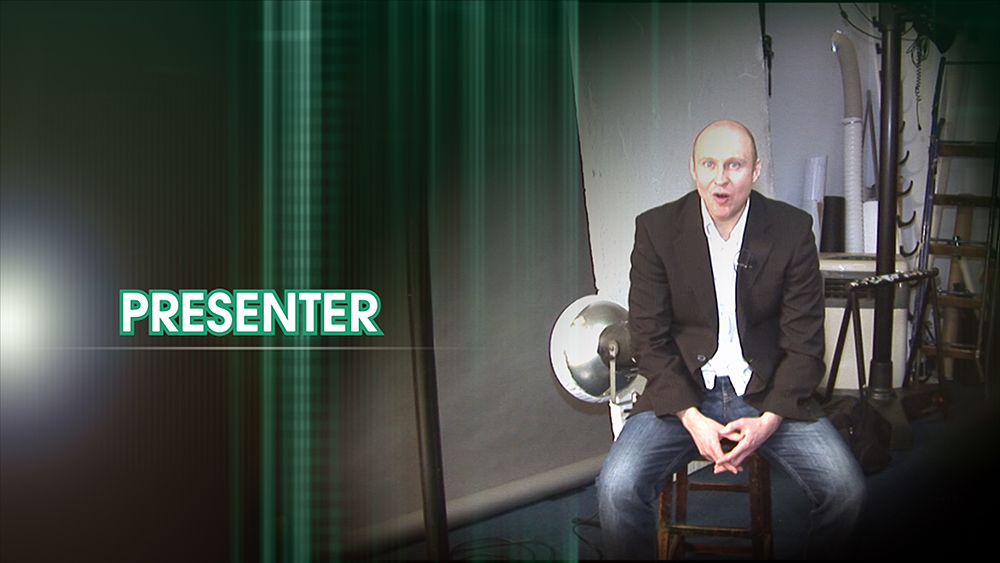 So a couple of Monday's ago it was the Sony Radio Awards hosted by Chris Evans at a very swanky hotel in London. Congratulations to all the winners. It was nice to see a lot of people who I either know or have at least met being recognised and rewarded for their efforts over the last twelve months. I have never been to the actual awards but I did get to go to the nominations event once. It was held in a trendy bar just off Piccadilly Circus in London and hosted by Margarita Taylor. To be fair it was good fun mingling with pretty much everyone from the world of radio. At one point I was standing between Johnnie Walker and Neil Fox, (who I actually got a signed photo of when I was a teenager and he was presenting the evening show on Capital FM). Ever the daredevil Dr Fox's publicity picture back then was made to look like he was skydiving. The only thing that is slightly more worrying than that, is the fact that I think I might still have it somewhere.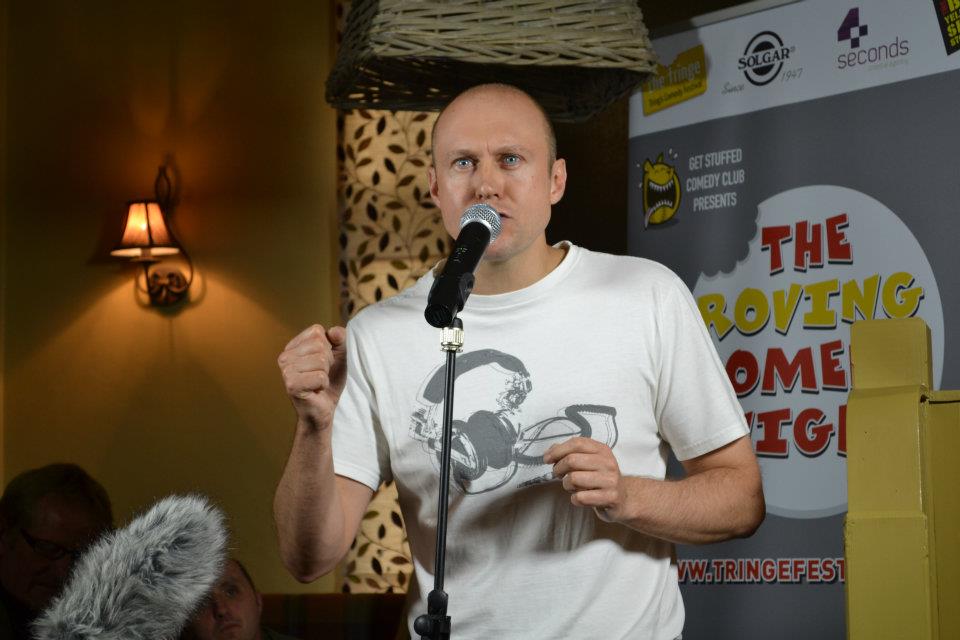 While we are talking about awards ceremonies did you see the TV BAFTA's the other week? It was very well anchored by Graham Norton in his own unique style. He managed to keep it moving along very nicely, which is no easy feat. I always like to watch the people who come on to give out awards, when they try pre written skits or some comedy banter which just doesn't work and leaves the audience stunned and confused. There were a few of those to enjoy this year. My favourite two winners on the night were Olivia Coleman and Sheridan Smith. Simply because clearly neither had expected to win. They were both extremely nervous and didn't really know what to say. Which led to some lovely real and honest moments of people just being surprised and happy at winning. I think I might just prefer that to the people who come on and give perfectly rehearsed acceptance speeches. But then again if everyone just came up, cried and swore it would lose it's impact and effect a little. Well done to Olivia and Sheridan two very deserving winners in my opinion.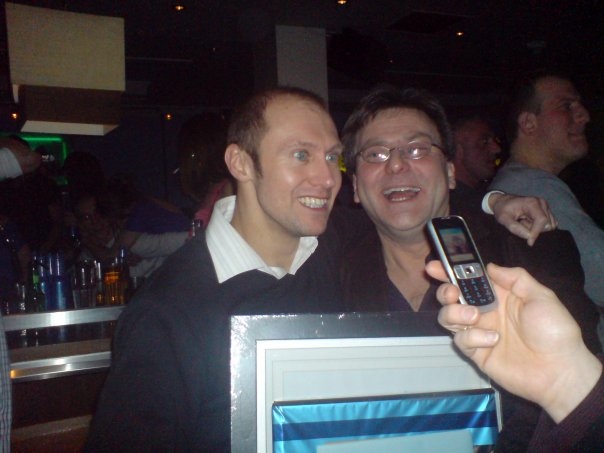 I was so pleased to see Yeovil Town win the League One Play Off Final at Wembley to gain promotion to the Championship for next season. That is an amazing achievement for a club, who after spending five years in Somerset and working quite closely with I still have an affinity to. I still always look out for their results. I was actually working for Ivel fm last time they got to the League One Play Off Final against Blackpool in 2007. I presented a whole football special show live from Wembley including full commentary along with Nathan Cooper, Daniel Freeman and Ali King. The disappointment that evening back in Yeovil after losing the match was evident with a real subdued atmosphere in the town. So I would have loved to have been there after the win this time around I bet the place was absolutely buzzing. I was also working in Yeovil when they won promotion from League Two to League One going up as champions. There was an open top bus tour around the town to celebrate the teams efforts and I was lucky enough to be able to get a place on it to cover it for the radio station. It was a great experience with thousands of fans lining the streets to cheer, clap and join in the massive party. And I even got to hold one of the players winners medals for a bit. Before we finished up in the centre of the town we did a tour of lots of the local schools in the area with all the players getting off and signing autographs. As I was with them I found myself signing quite a few autographs that day to but if I am honest I have no idea if that is because they recognised me from the radio or because they just thought I was one of the footballers. Congratulations to Yeovil Town and all the best for next season.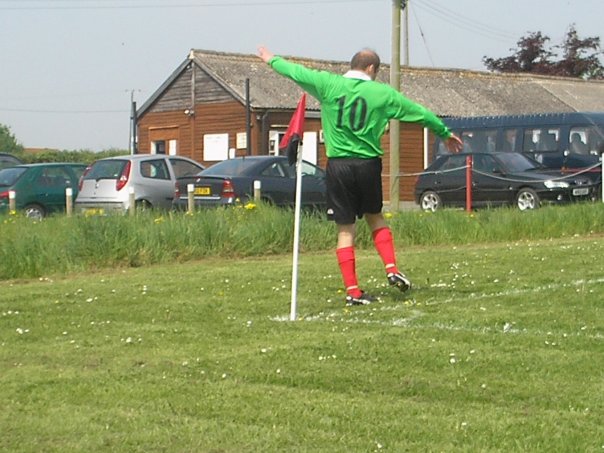 As I have mentioned before I am a big fan of Twitter and use it quite a bit mainly to keep up to date with what people I like are doing.  Professionally as in what TV shows they are in and when they are gigging, not so much as when they are cutting the lawn or doing the washing. Now if you are a regular user of the social networking site you will be able to relate to this I reckon. Last weekend I got a reply from Gary Barlow, which I was pretty pleased about considering we have not actually met as yet. It wasn't a long message but he did acknowledge me, so I will settle for that. And I am now expecting an invite to help host his next charity concert. I also got a nice RT and a reply from Chris Ramsay. All because we were having a brief comical chat about that classic film Back to the Future. I saw Chris perform as part of the Tringe Festival in Aylesbury last year and he was hilarious. He is coming back to Tring to perform later this year.  So I may have to get myself along to that I think. You can of course follow me on Twitter if you wish I am simply @NeilQuigley
Last Night I went and saw the brilliant Ellie Taylor headline the latest Laughing Badger Comedy Night at the Rose & Crown in Hemel Hempstead. It was a very funny night with her being supported by several other excellent stand ups. She was absolutely lovely and a lot taller than I realised. I am not short but she towered over me. I have performed at a few Laughing Badger nights myself and they are always nice events to do. They do have some fantastic gigs coming up over the next couple of months, so for more details check out their website.  http://www.laughingbadger.co.uk/
I am pleased to announce that I will be joining the team at Regatta Radio this year to help produce their coverage of the Henley Regatta from Wednesday 3rd July to Sunday 7th July. I am really looking forward to it. It will be great fun and good to work with Danny Cox again to help with broadcasting a truly great sporting spectacle. Also just a quick a reminder that I will be at the Stoke Mandeville Hospital Radio "Our Radio Rocks" event on Sunday 11th August doing a little bit of hosting and general messing about there with a few old friends.
And finally I do have quite a few interesting meetings lined up over the next two weeks about future projects or events that I may well be involved in this summer. As ever I will give you more information on them when I have it myself and when I am allowed to tell you. The latest on the TV show that I had the meeting about at the start of May  is that filming will be taking place in late August or during September for the first series of what will be a brand new show. I am still awaiting final confirmation on my involvement at the minute. And my appearance in the "Always the DJ" short film will now definitely be shot in June with the finished project currently  planned for release sometime in the Autumn.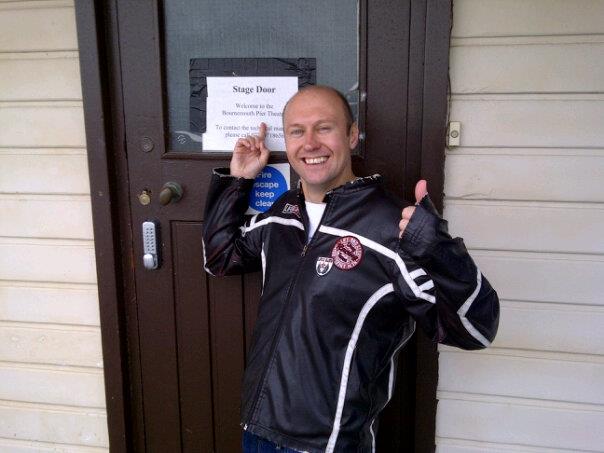 Have fun and we will catch up again in a couple of weeks. Thanks Neil.