Hi there, how are things with you? I hope you have been enjoying the glorious weather we have been experiencing. I was surprised to hear on the news this has been the longest spell of continuous warm weather we have had since 2006. It doesn't seem like that long ago to me I must have a very selective memory or I always just think it is sunny. Not bad at all though is it considering the experts from the Met Office were warning us not to expect too much of a summer this year. They are about as good at predicting the weather as I am at predicting the winning lotto numbers.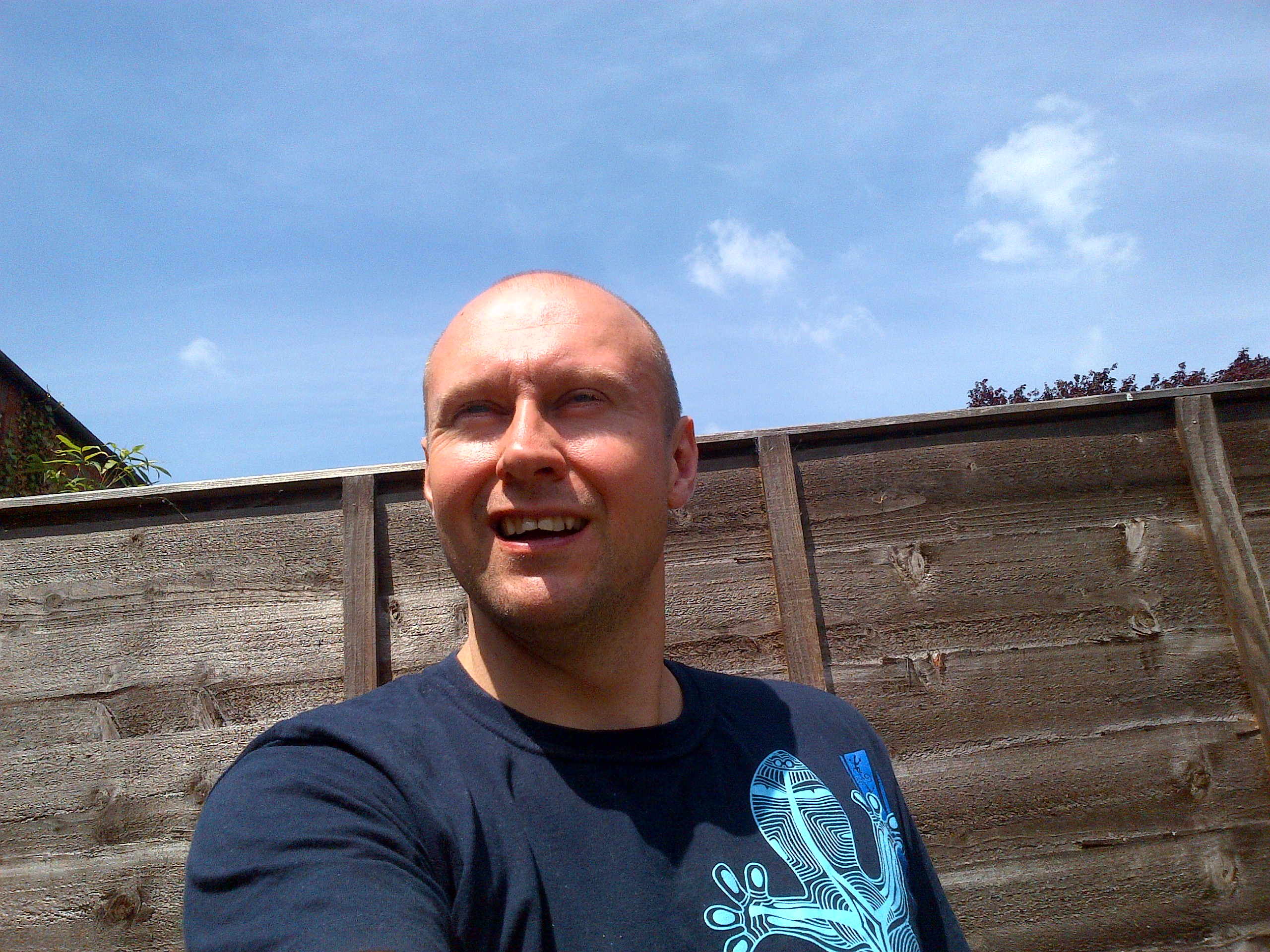 I have now recovered from working at the Henley Regatta with Regatta Radio. It was the first time I had ever been to the event and I definitely would recommend it to anyone. The atmosphere, the people you meet, the athleticism and determination of the rowers and the overall excitement makes it such a fun occasion to be at . I was very busy mainly producing highlight packages of the hugely exciting races that were regularly powering down the Thames. While also helping to produce live programmes from backstage at the event during any breaks from the action. During these were heard from Olympic champions and fashion experts alike. I have to say there were certainly some very interesting looks on display. Rowers tend to wear colourful blazers and colourful trousers when they are not on the water.  They also had on moored outside the boat houses the special rowing boat that was built especially for the Queen's Diamond Jubilee celebrations last year.  Which led the procession down the Thames in London the "Gloriana" which just looked stunning. If you would like to check out some of the race highlights and relive some of the excitement from this year follow this link  http://www.regattaradio.co.uk/audio_year/2012/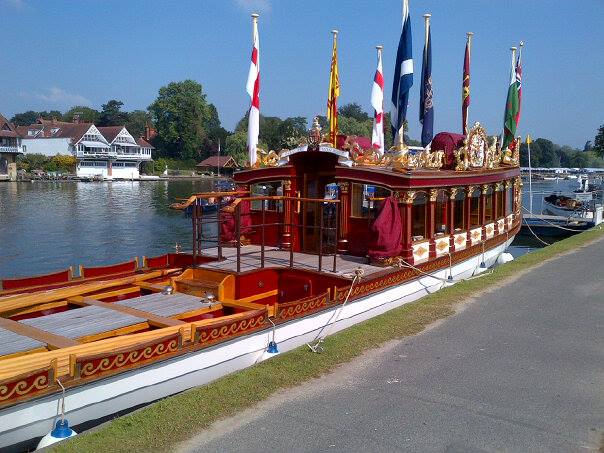 I have also been doing quite a bit of work on my comedy stuff recently including with my sitcom pilot. I have been holding some more interesting conversations with a couple of production companies about moving the project forward. And I have also been doing a bit of writing for a new project that I am just starting working on. But that is in the very early planning stages.  I am still doing a bit of stand up comedy when I can. The other Friday I performed at a Charity Comedy Night at the Essendon Country Club with some of the other comedians who I met through the Tringe Comedy Course I did last summer. It was a really fun evening catching up with everyone, getting some nice food (including the most up market sausage rolls I had ever seen) and more importantly raising lots of money for some excellent causes. I am currently in the process of booking up a few more gigs towards the end of this year, which I will announce in the next month or so.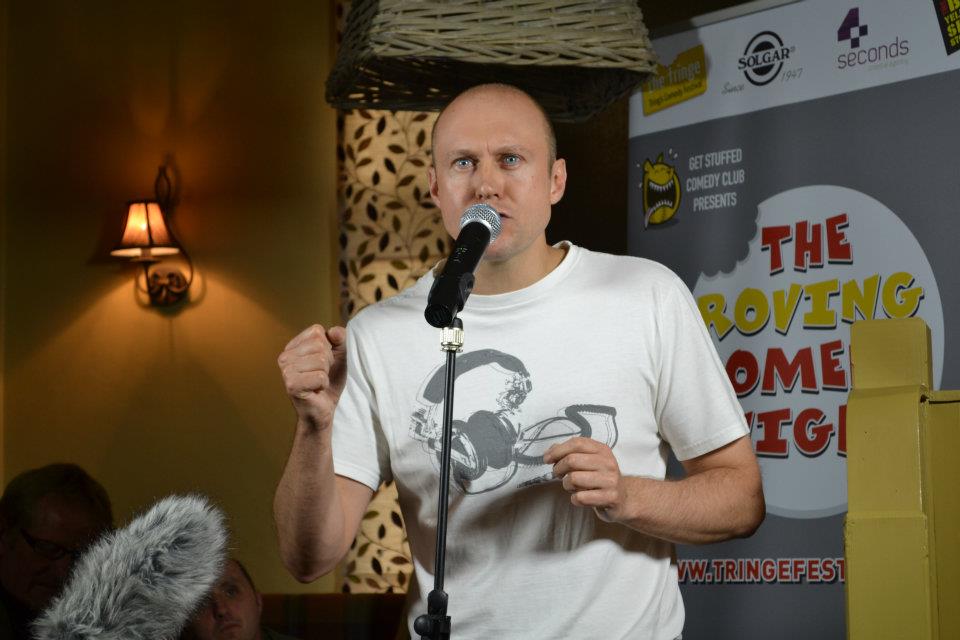 Now I was still at the Henley Regatta working during the Wimbledon Men's final this year but I did keep up to date with events from Centre Court and watched the highlights when I got in. I  would like to congratulate Andy Murray on being the first British Wimbledon men's Singles Champion since Fred Perry in 1936. I have to be honest that at one point during his career I was sometimes a little critical of the Scottish youngster on more than a few occasions.  Although not of his undoubted tennis ability but the way he sounded in interviews. It used to be impossible to tell if he had won or lost by the tone of his voice. He never sounded excited or like he had any emotions at all about the game. Which I did not find very inspiring or motivating. I do think now that he does have a very good dry sense of humour. Which at that early stage of his career nobody really knew about back then. So some things that he said may have been taken the wrong way or out of context. In the last couple of years he has really opened himself up to the media and we have had the chance to witness this great sense of humour that all of his friends kept telling us he had. After losing last year in the final the tears and emotion that he showed finally let us see that he did want to win it badly and was not just a robot. Then couple that with the Olympic Gold last year. Which I think gained him even more support across the UK and finally made be really want him to win it and made me think that he actually could. We know now he has given up so much, he works so hard every day. And has that he has had to deal with the weight and expectation of the whole country on his shoulders since he was a teenager. So that is why I was delighted to see him do it. I was genuinely really happy for him and hope he goes on to dominate the tournament and tennis for the next couple of years. Plus the amount of earnings he has donated to the Cancer Centre that is treating one of his best mate's deserves a place on the honours list itself. Let alone for his sporting achievements. Well done Andy!
I use to play a bit of tennis as a teenager normally around the time Wimbledon was on. I still have the racket I bought but it does age me slightly, I have an Andre Agassi one. The last time I played was a couple of years ago, but the mate who I kept beating decided that he could not play anymore because he had a bad back. I just think it was because who knew he could never beat me.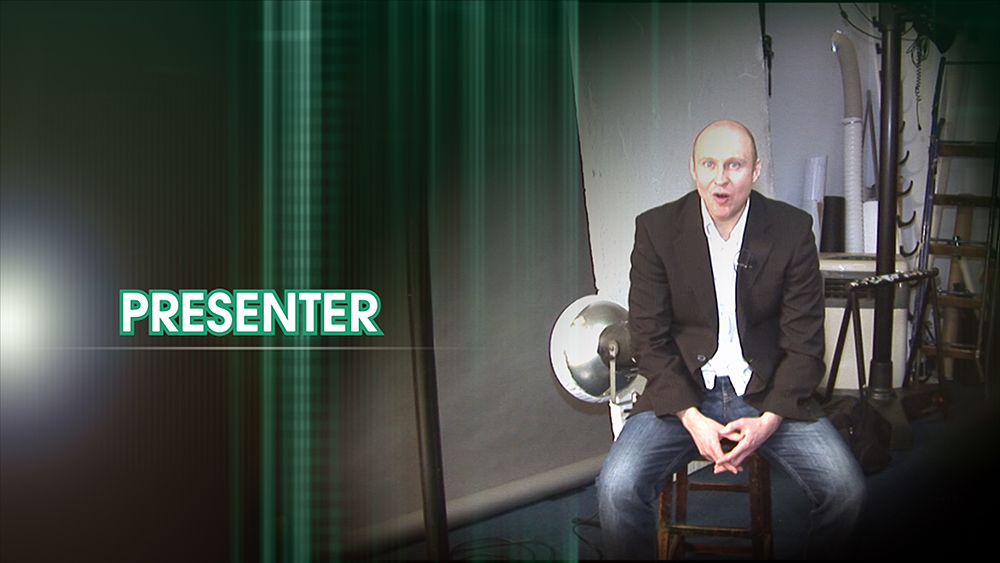 It really is an amazing summer of sport this year already. Last weekend saw the exciting climax of the first Ashes test against Australia at Trent Bridge. It all rested on the final day and with England needing just one wicket and Australia needing around thirty runs to win the umpires called for the lunch break. This situation then helped to remind me what I love about Twitter and why I so enjoy using it. Having just posted some light hearted joke tweets about giving the Australian's a big and stodgy dinner. This then led to me having a bit of fun banter with a guy in Australia about Stuart Broad's involvement in the game and the match in general. We did not know each other yet we were supporting our countries, while having a bit of a laugh from opposite sides of the world. For me that is exactly what the social networking site should be. Friendly and fun!
Other Twitter highlights from the last fortnight include getting some personal health and fitness advice from the former Olympic swimmer Sharon Davies about how to balance enjoying yourself at the weekend with staying fit and healthy. I also managed to grab a quick chat with England Women's International Striker Ellen White, as she was trying to fire the Lionesses to victory in the Euro 2013 Championships in Sweden. Unfortunately that did not quite go to plan. But I wish Ellen and the team all the best for this season.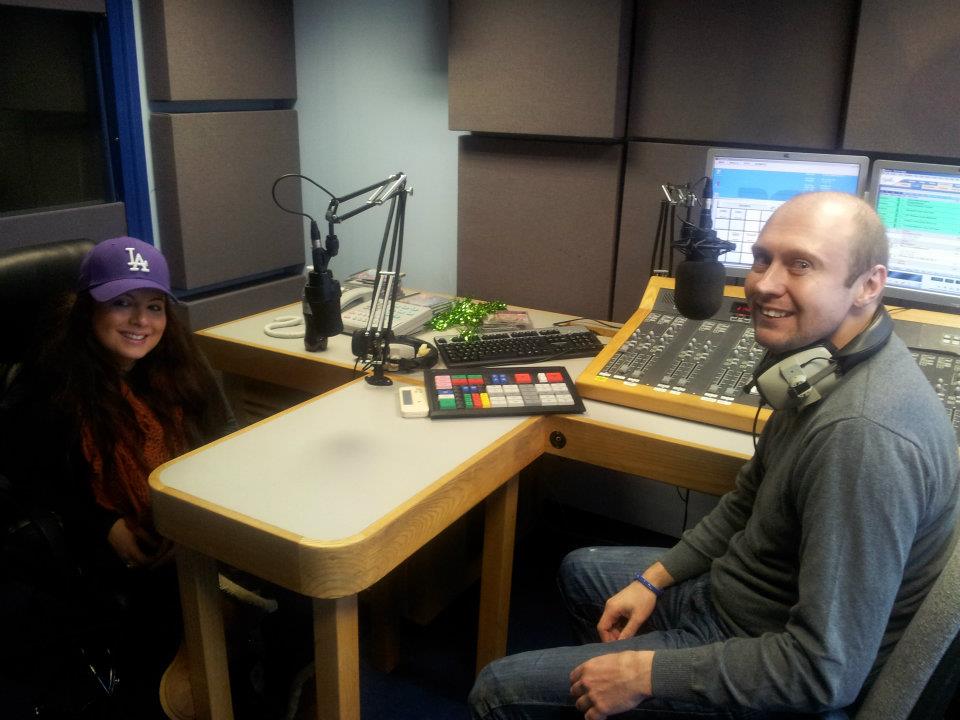 I am really looking forward to working with my old mate Dez Kay at the Radio Rocks concert in aid of Stoke Mandeville Hospital on Sunday 11th August at the Westcott Sports and Social Club. I am going to be doing a bit of hosting and a little bit of comedy. There is a whole host of great local bands and singers performing including Frowser, Paul Adams, Nickita, El Bronson and the Sonny Waters band. The headline act is Brian "Nasher" Nash from Frankie Goes to Hollywood. Tickets are available now. So if you are about why not come along and have some fun with us.  https://www.facebook.com/photo.php?fbid=10151463390646780&set=a.10151136456641780.431936.557116779&type=1&theater
For the next few weeks at least I am pleased to reveal that I will be working with the FA at Wembley Stadium assisting with their Tours Organisation. It is going to be a lot of fun and I am looking forward to being at the home of English Football for a time.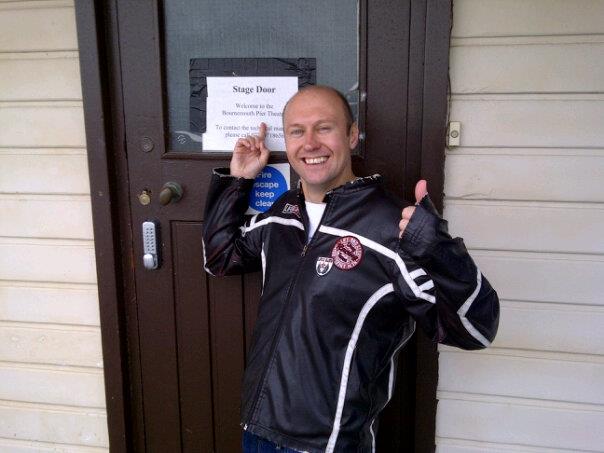 Have fun and we will catch up in a couple of weeks. Cheers Neil.