Hello again, I hope all is well with you and that you have had a nice couple of weeks. I have had a brilliant few weeks catching up with friends and being a very small part in the events that they have very much been the big stars of. Which has been a lot of fun and made me proud of what they have achieved. The time has flown by and the weather is definitely now turning colder. I know this because as a man who has little insulation on my head I have had to bring out my winter hat for the first time this week to keep warm.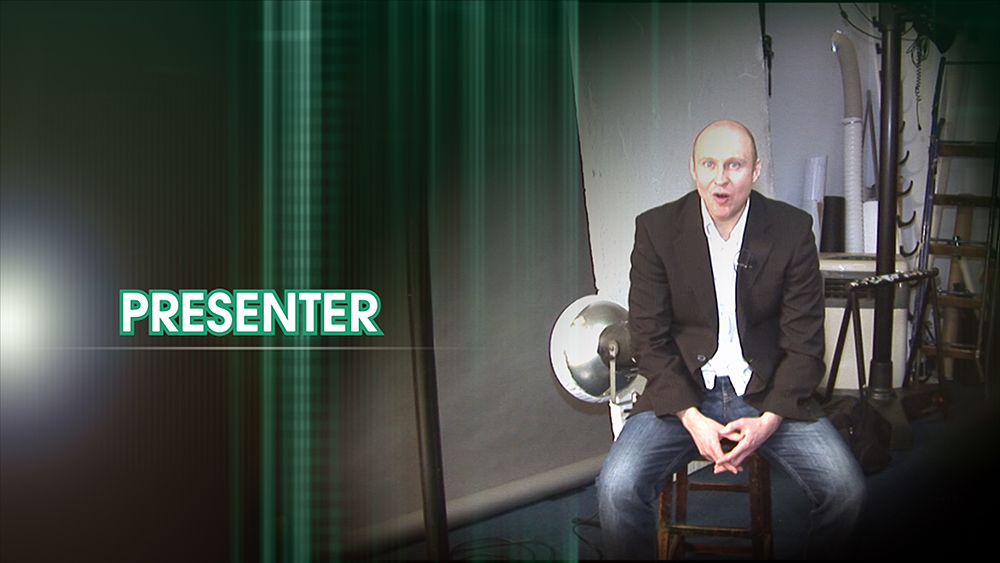 Last Friday I was an Usher at my mate's wedding. The whole day and the evening were fantastic. The bride looked stunning and the groom looked probably as smart as I have ever seen him. Even though it was November it was a nice sunny day with a clear blue sky which all added to the occasion. The whole event went so smoothly and was rounded off by a brilliant party at the reception. Which saw me spending quite a lot of time on the dance floor.
I really enjoyed being an Usher and the Master of Ceremonies for this very special day. This meant I had a few little jobs to do throughout the day. In fact these duties started the day before. When I ended up helping the Groom and the Best Man transport some items to the Wedding Reception venue. This quite predictably ended up with the three of us having a lunchtime beer in the hotel bar. Which also doubled as an important logistics meeting for the following day of course.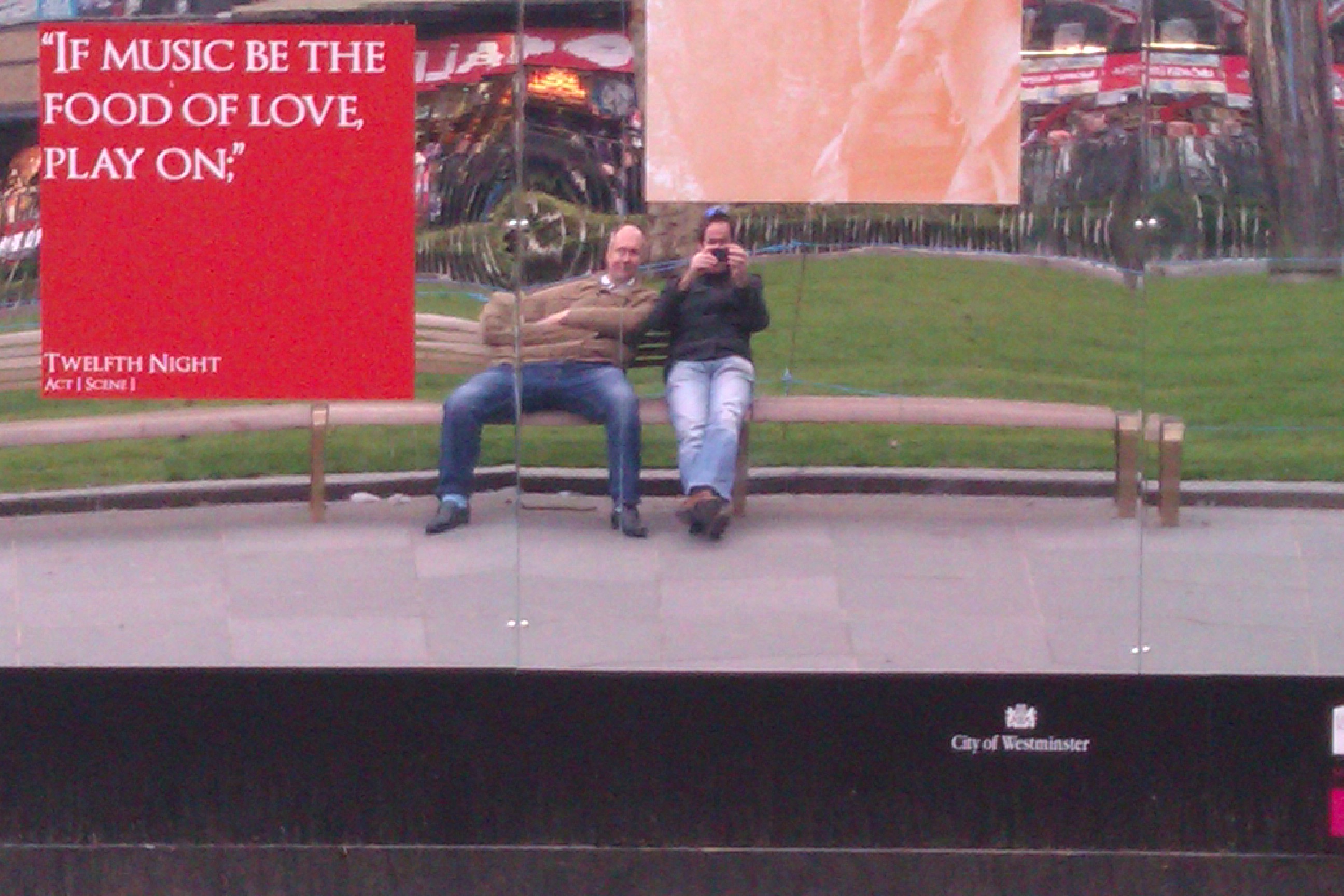 I stayed with the Groom the night before and we had a very relaxing evening watching the film Dinner for Schmucks. Which if you have not seen it, it is a little bit odd to say the least. He however did miss a bit of the film when I sent him to the dining room to work on his speech. After he made the mistake of telling me he had not quite finished it. I can be quite the tough task master sometimes.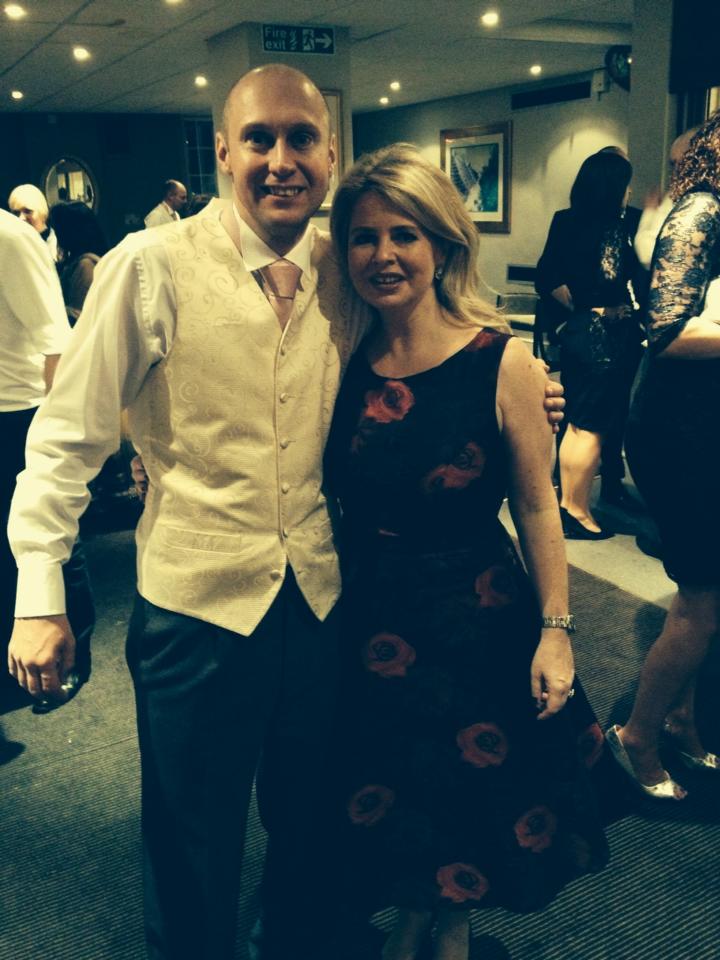 On the morning of the Wedding we all went for a big fry up. Before getting changed into our matching suits. When we went on nights out as teenagers we would often accidentally wear similar outfits but on this occasion it was acceptable and actually on purpose. I had to tie the Grooms tie for him. And I have to admit that it is very difficult trying to tie a tie on somebody else. After four failed attempts I was starting to get worried we might be late for the church. But we got there on the next go.
In fact we arrived with enough time to pop to the pub for a cheeky half first. Then after handing out all the button holes to the Wedding Party. I then had to meet, greet and sit everyone in the Church. While handing out the Order of Service. Next up I got to test my shouting skills by organising a picture with everyone at the church before we moved off to the reception. On arrival there I helped co-ordinate the rest of the required pictures, while enjoying some pink champagne. Which I have to confess tasted absolutely amazing. Then after announcing it was time to sit down for food I had to welcome in the Bride and the Groom in to the room. Who were then clapped to their seats.
Then came my favourite part of the evening when after dinner I got to host the speeches section, which I really enjoyed. All the speeches were brilliant and thankfully my little bits in between them seemed to go down well with the audience and the stars of the show. My final duty was the get everybody gathered round the dance floor to watch the happy couple take to it and perform their first dance. It was a very memorable and lovely day and it was an honour to be there and be so involved with it. And may I take this opportunity here to wish Mr and Mrs Ross all the best for the future and thank them for letting me be a part of their big day.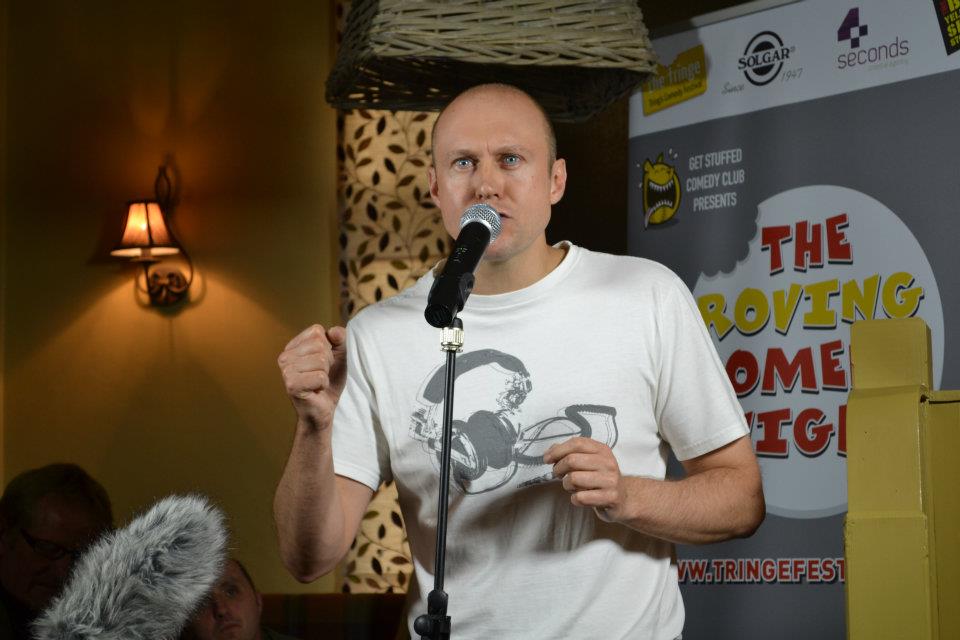 The last couple of weeks have seen a lot of Christmas Lights being switched on up and down the country. Emma Bunton and Melanie C sung together as the Regent Street Lights were turned on in London. That brought back some memories for me as I once went and watched the Spice Girls turn on the Oxford Street Lights. It was hosted by Neil Fox and I remember finding it quite funny that the girls actually got a chauffeur driven car from the hotel over the road to the stage. All of about two hundred metres. I have been a part of and actually organised quite a few Christmas Light Switch On's over the years. They are fun and exciting occasions that I really loved being involved with. It does make you feel quite powerful and special when you are there up on stage leading the countdown and knowing that when you get to zero the lights will come on. To me that always means the start of the countdown to Christmas. Some of the people I have lit up town's with include Jonathan Wilkes, Gary Lucy, Mike Sterling, Sue Hodge and Ben Langley.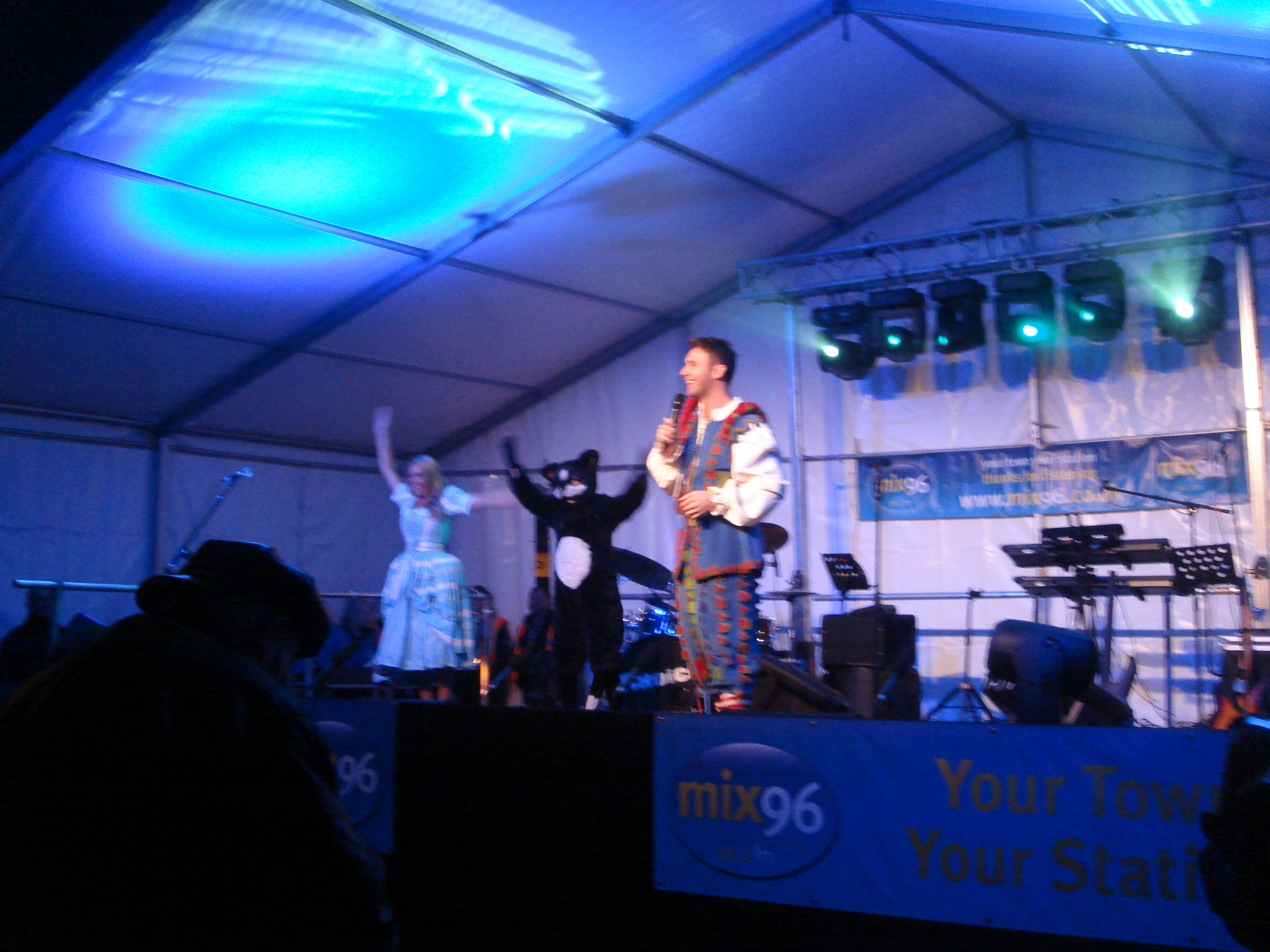 Talking of Ben Langley he has been on a big UK Tour with a play he wrote, directed and starred in alongside Joe Pasquale and Andrew Fettes. I went and saw them perform it in High Wycombe back in September, which was show three of the tour. It was a very funny show and I really enjoyed seeing it. Being mate's with Ben when I saw that it was coming to the Aylesbury Waterside Theatre for the penultimate night of the tour last Saturday I thought it would be nice to meet up with him again for a nice chat and catch up. When I suggested that to him I also mentioned that if he needed someone to do a certain thing that I had seen take place in the play previously I would be happy to do that. He said he would let me know and we just left it at that.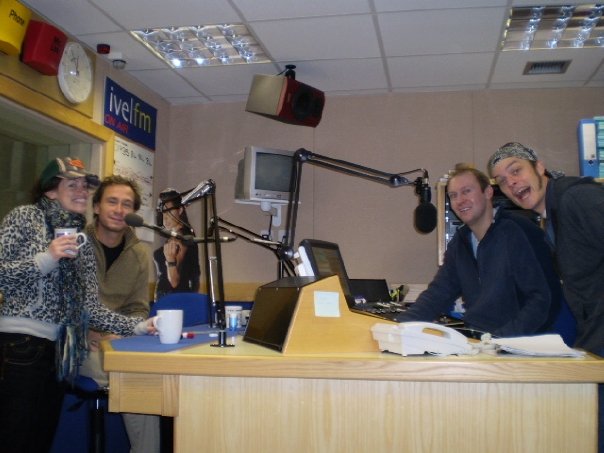 So last Saturday afternoon I met Ben for a cup of tea and nice catch up in the cafe at the theatre. It was great to see him, hear all about how the tour had been and his plans for Christmas and beyond. We then sorted me out a ticket so I could see the show. Which I was very excited about. Then about half an hour before the show starts I get a text from him asking if I wanted to do the "thing" I had previously offered to. So I immediately said yes and got the instruction to go and see him backstage during the interval. So I watched the first half of the show from the stalls. Just having a right good laugh like the rest of the audience. Then as instructed during the interval I went and met Ben in his dressing room. Now in the play there is a very random moment where someone in a Beaver costume appears and walks across the stage. It is a very surreal and weird moment in the show and I found it very funny when it happened, when I first saw it in High Wycombe. This is what I was now going to do in the town I was born in Aylesbury.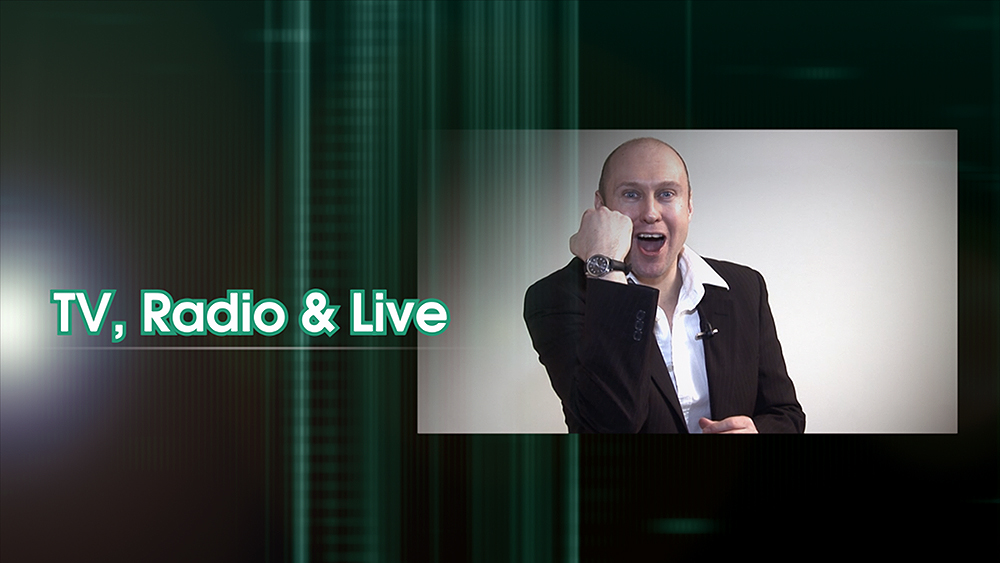 So while in his dressing room Ben got me the costume and I put it on. He then explained exactly what I needed to do and gave me the required stage directions. So the second half started and I was sat watching on the side of the stage until I was required. Then Ben gave me my cue and on I walked very slowly waving to the crowd and then to Joe Pasquale who was on stage doing his thing. Now I knew the next thing that was going to happen but it still threw me. A blow up doll fell from the ceiling and I have to confess it made a bigger thud than I was expecting and it made me jump unexpectedly. Being in the costume it was hard to judge but I think I got some laughs. Which is the whole point of it. Then the next bit was about two minutes later when the Beaver walks back across the stage with a carrier bag, as if he has just popped to the shops. On the way off the final thing I had to do was pick up the doll by its leg "like a Caveman" and walk off. Now I could not see that well out of the head of the costume. So when I bent down to pick up the doll I really could not see much at all. So instead of picking it up by a leg I actually managed to grab it by shall we say its crotch. At which point all I heard was Joe burst out laughing. Which as I walked off stage in turn made me laugh and as far as I could tell the audience went with it also and laughed to.
Joe did tell me when he came off stage that when I did that it nearly caused him to ruin his trousers with laughter. I completely loved it and had great fun being very briefly involved with a brilliant play, performed by a great cast. The whole company were really nice to me. So thanks very much to Ben Langley for letting me do it, it was such good fun to do and the best thing is nobody in the audience had any idea that it was me.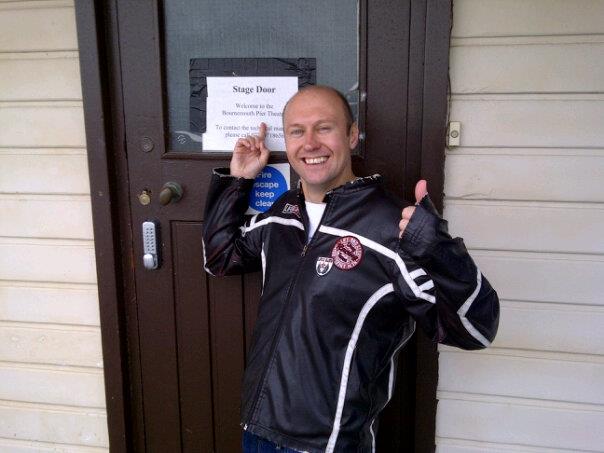 I was watching The Graham Norton Show the other week. When the guests included Lady Gaga and June Brown. Now I have never met Lady Gaga, although I would love to. I bet she would be fun and challenging to interview. For the record I have seen her sing live at the Brit Awards and she does have an amazing voice and is a great singer. However I have met June Brown. Who is best known for playing Dot Cotton in Eastenders and was on the show to promote her autobiography. I met June backstage at T4 on the beach in Weston Super-Mare several years ago. I went over to interview her for the radio station I was working for at the time. Within about a minute of the conversation starting she was telling me how she and her friend like to sunbathe completely naked in her friends garden because it is on a hill and has big high walls. Now I have to admit that is not an image I particularly needed in my head, but she was very polite and friendly and I do really like her. There is never a dull moment when she is around and she is a great actress I think.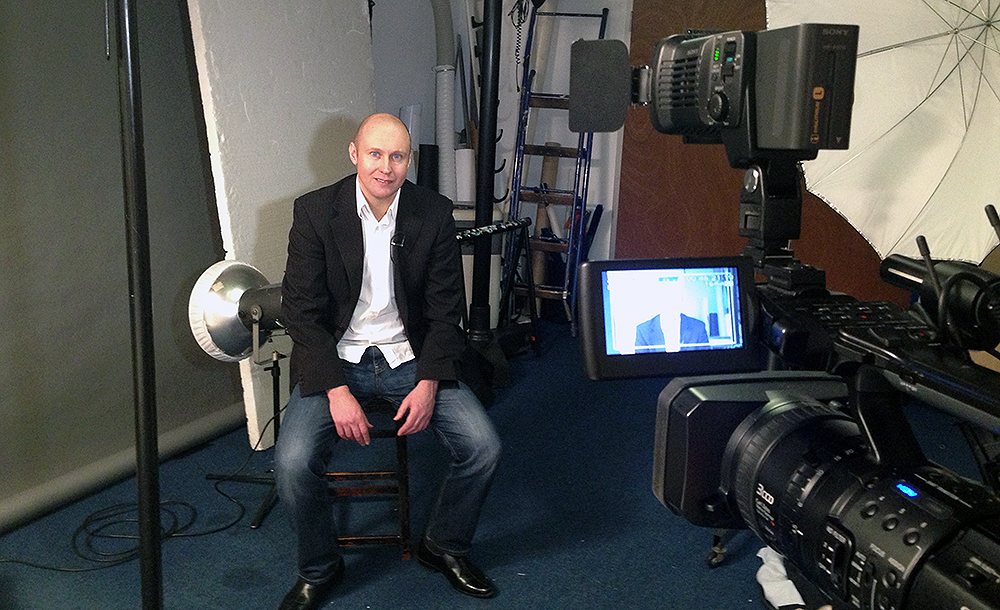 I am still watching and enjoying Strictly Come Dancing. And still happy to see that my chosen couple of Sophie Ellis-Bextor and Brendan Cole are still doing well. I am also liking Susanna Reid and Kevin Clifton. I think they are doing great and seem to make a good fun team. Plus to be honest what is not to like about a talented journalist and presenter, who is very attractive and loves football.
While we are on the subject of television I have to mention the return of my favourite show of the year. I am once again really enjoying I'm A Celebrity Get Me Out of Here. I do not have a favourite camp mate and I really do not care who wins it but I just think Ant and Dec are fantastic on it. They are so brilliant at having fun at the celebrity's and their own expense laughing and joking about everything. Which makes it such a entertaining and watch-able show. I tend to tweet along while watching on twitter. Which as the presenters do the same themselves makes it even more enjoyable. I have met quite a few winners of it in the past namely Kerry Katona, Christopher Biggins and Joe Pasquale.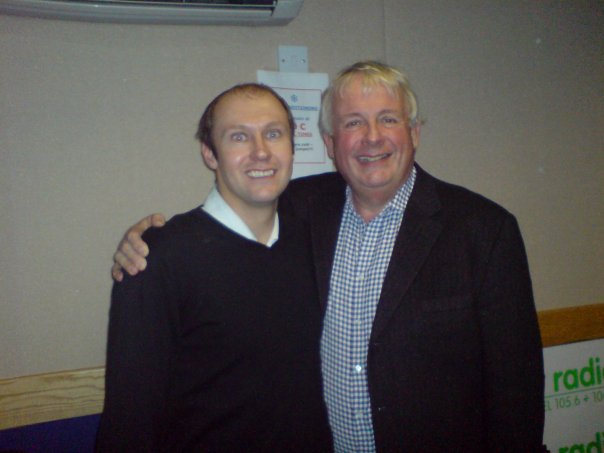 Lastly I have been speaking to the producer of a brand new ITV show that I might well be involved with. If it happens filming will take place before Christmas. It could be a laugh if it comes off.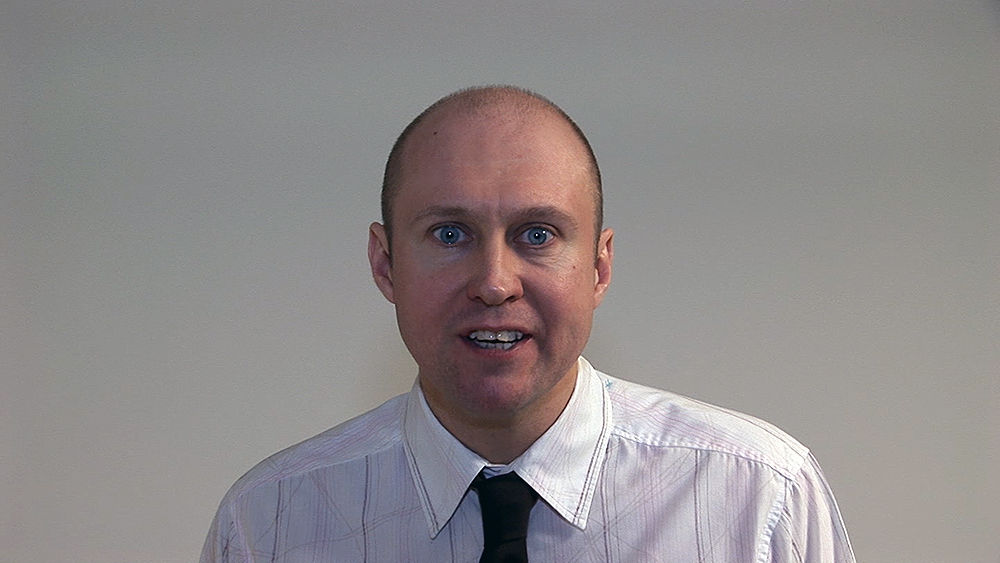 Have fun and we will catch up again in a couple of weeks. Cheers Neil.