Hello again, I hope all is well with you. I trust that you have had a good start to the year and eased yourself into it nice and gently. I can't believe how quickly the first half of it has already gone. It has just flown by. I have decided not to have any alcohol for the whole of January. I normally go at least a couple of weeks before drinking anyway but I thought I would do the whole four weeks to start the year off with some sort of detox. I have done it quite a few times in the past. So I must admit I do find it very easy. Good luck to you if you are taking a break from something this month or if you have started a new fitness plan or healthy eating routine. Remember what they say. Everything in moderation is the key. But then again, who wants to live moderately?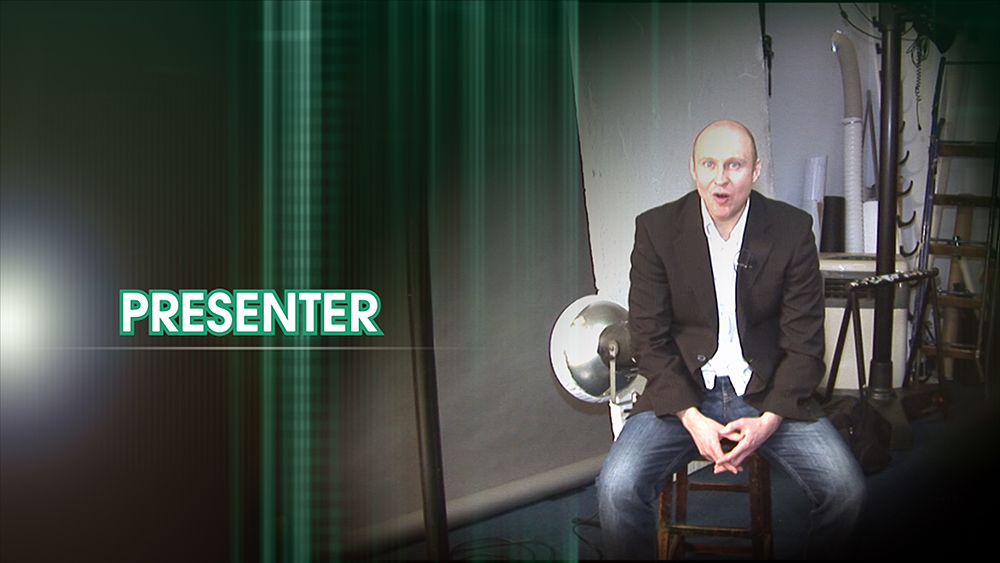 Tonight I am going to my Uncle's fiftieth Birthday Party. Which is taking place at his house. And which I am now hoping is not a surprise or I may have just ruined it. It will be nice to catch up with the family again. Having not seen them all since before Christmas. With me being tee-total currently. As it is a bring a bottle party I have got the difficult decision of deciding what soft drink to take with me. You see when I am out at a social occasion I do like to keep a drink on the go at all times.
But when you are not drinking alcohol. It is difficult to find something that you can steadily drink all night, that doesn't make you feel too bloated or sickly, in my opinion. Pints of coke will leave me wired and unable to sleep and J2O seems to have so much sugar and so many additives in it. I fear it may be worse for you than actually drinking beer. Plus I can only manage about three of them, before I can drink no more. And do not get me started on non-alcoholic beer. What is the point of that stuff? Removing the only reason you drink beer, seems ridiculous to me. Would it look bad to just turn up with a big bottle of mineral water? Or is it acceptable to drink tea all night? I will still be the life and soul of the party but I just might need a coaster wherever I go, to put my cup down on. I am really looking forward to it though. It will be a good fun night.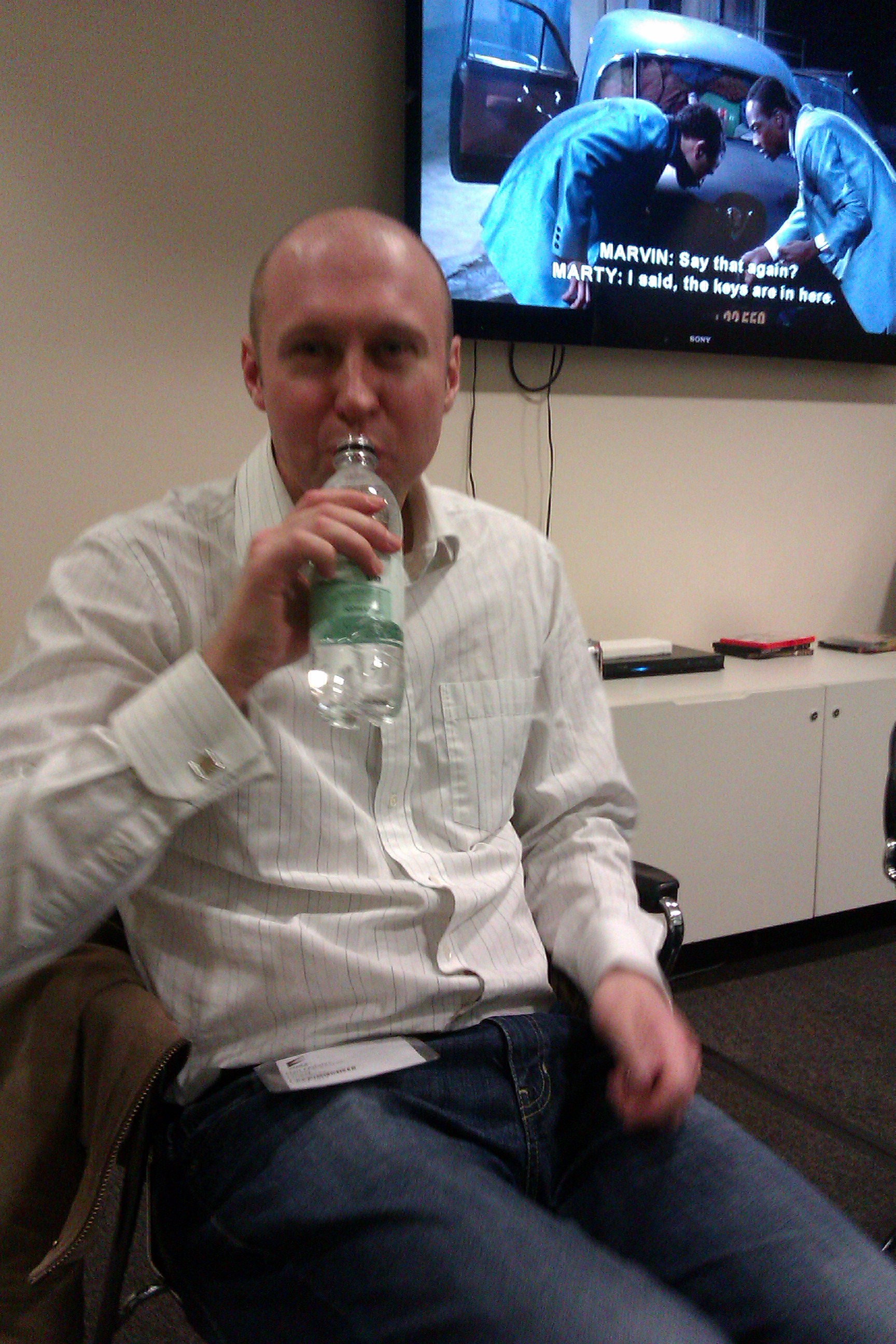 So pantomime season is over for another year. Nice to see so many people I know being nominated for awards for their performances this year. Good luck to Andrew Fettes, Eric Potts and Holly Brewer in their individual categories. I hope they all are winners. My mate Ben Langley has also finished his Panto run and is now writing his new play Ha Ha Hood and the Prince of Leaves. The follow up to the play I made my cameo appearance in at Aylesbury's Waterside Theatre last year. I haven't asked him if he is writing a special bigger part for me this year. Mainly because I would very much expect the answer to be no, definitely not. Though I still maintain I did get a really big laugh during my first and last appearance. Which in a comedy play is a very good thing. Watch out for Ha Ha Hood at a theatre near you, later this year. When it heads out on a nationwide tour.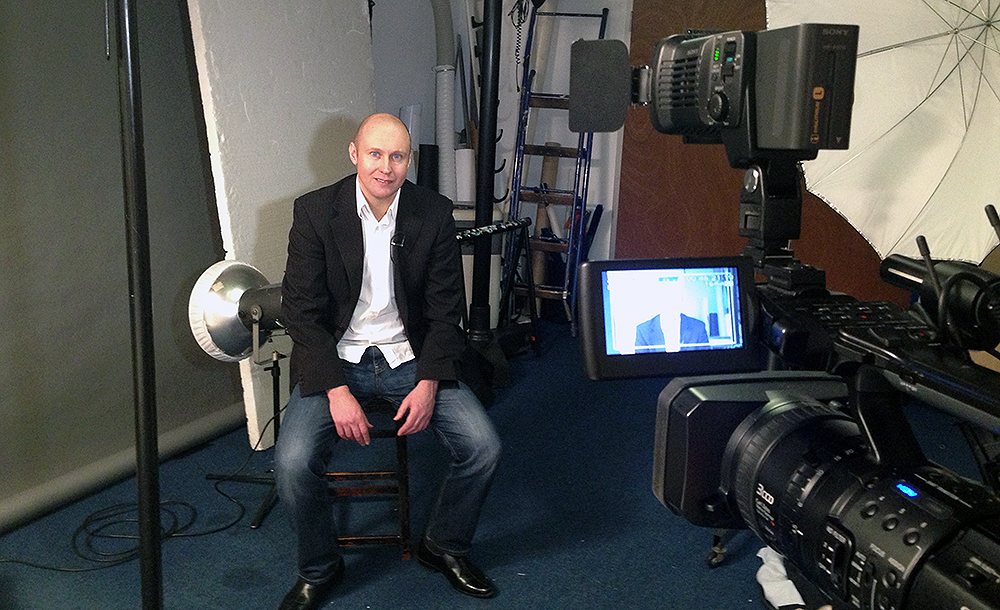 I watched the first episode's of two celebrity based television shows this month. I think the makers of programmes realise we are more likely to stay in and watch TV at this time of the year rather than go out. Maybe because we have over spent or partied too hard over Christmas. So basically they are less selective on what they put on for us. That is the only conclusion I could reach.
I watched the first night of Celebrity Big Brother to see who was going into the house. And was pleasantly surprised to see that I recognised about a third of them. Which is more than in previous years. For me though personally that is where my interest in the show starts and ends. Once they are in. I tend not to bother because the way these things are cast and produced tends to lead to some very awkward moments. Which I find too uncomfortable to watch myself. I like to watch people having a laugh not having a massive public breakdown then arguing. Even though it could mean eating something unpleasant. Given the choice I would rather go on I'm A Celebrity Get Me Out of Here than Big Brother. If you get kicked out of the jungle early you can sunbathe at a six star hotel. While if you end up leaving the house early, you just get hounded by the papers.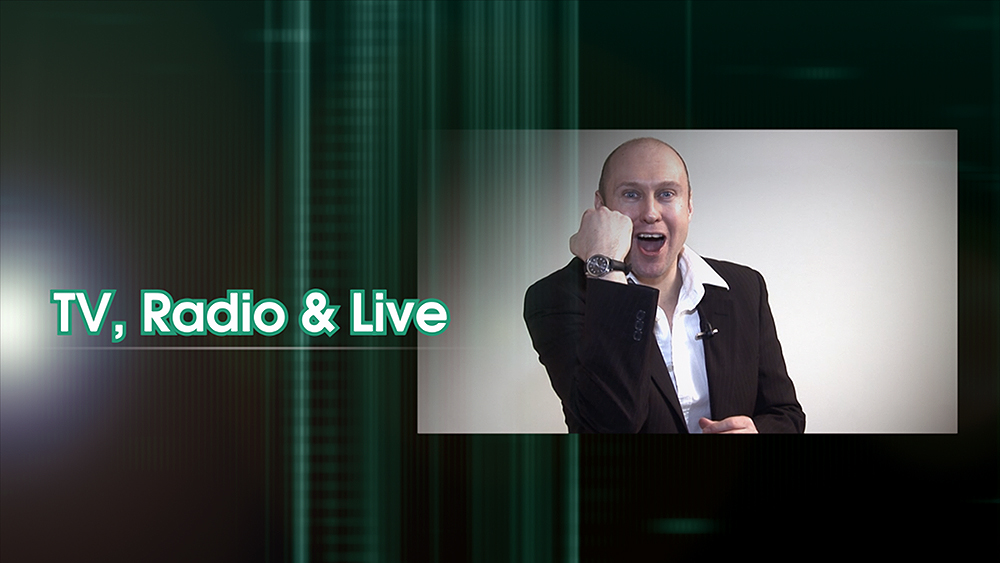 The other show I watched is also one that I would never want to do. That said fair play to the celebrities who do take part. I think they are very brave and it is certainly a personal achievement to compete in it. I am talking about the diving show Splash. Vernon Kay and Gaby Logan are excellent on it. Tom Daley is amazing on it to and he comes across like the talented and friendly lad that he is. But from a celebrities point of view to appear on prime time Saturday night television in just your swim wear, before throwing yourself off a diving board takes a lot of courage.
Seeing some of them on that first show I did wonder if may be some of them were not paying complete attention in the meeting with their agent about their appearance in the competition. I think they may have just heard the fact it was a big Saturday night show and the fee they would get. Specially the one who was scared of water, heights and Olympic medal Winners in very tight trunks. She had possibly picked the wrong showcase for her talents. I have to watch this one from between my fingers to as I am worried one of them could hurt themselves, when doing their dive. The reason I watched the first one was so I could see which celebrities had signed up for this year's series. And definitely not so I could just see what Michaela Strachan looked like in her swimming costume. Well I am one of the generation who grew up watching Wacaday and The Really Wild Show. There is no way I will be able to watch the latest celebrity sport show "The Jump". Where the contestants attempt a Ski Jump. How on earth they managed to get insurance for that one, I have no idea. Proof that sometimes being famous can lead you down a very slippery slope.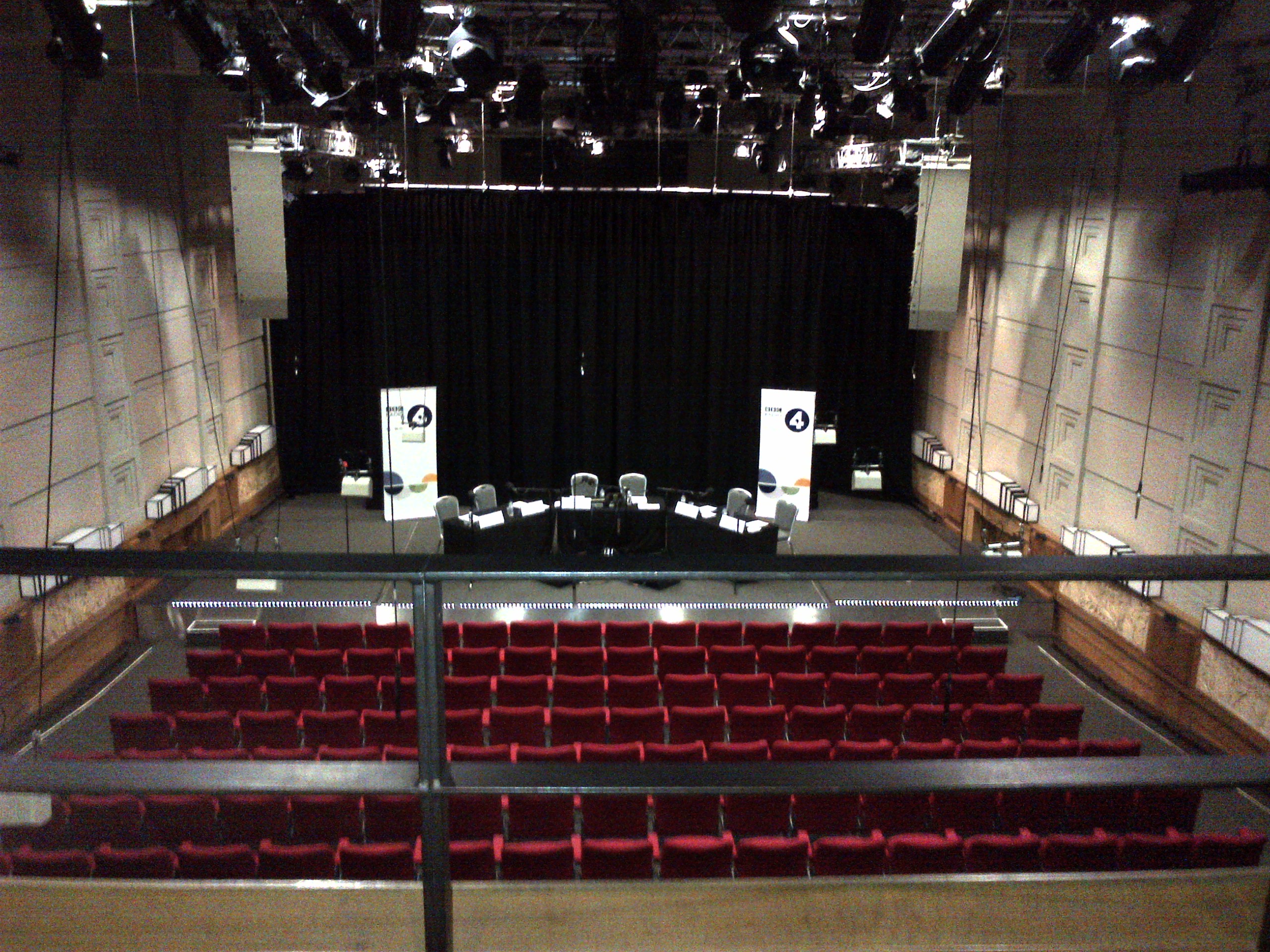 I have started reading David Jason's autobiography in the last week and needless to say it is absolutely fantastic. Fascinating and expertly written. It is a must read for any young actor or fan of TV and Theatre from the 1960's to the current day. Lots of great and very honest personal stories. All explained in a very reasonable and fair way. Showing the mark of the man and giving a glimpse into his personality. Which is interesting to see as he is not really a man who makes many personal appearances as himself. It was so good to see him on lots of different shows promoting the release of the book to. He came across brilliantly demonstrating what a naturally funny and generous man he is. Can't wait to finish it. And I have a long way to go, as he has only just made his first couple of TV appearances currently at the point I am at.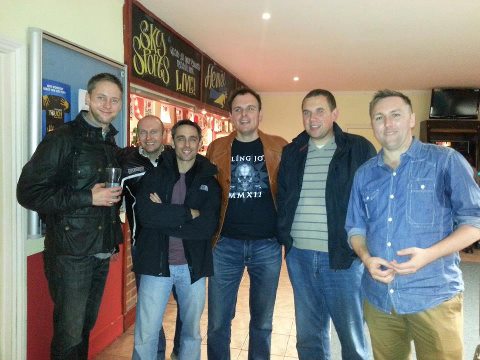 I am going to the Birthday Party of the person who runs the Laughing Badger Comedy Club at the start of next month. Which I am looking forward to. I have performed at a few of these nights in the past and they are always good fun. The night in question will include a performance from the comedian Lee Nelson. Now I have met him before because I actually appeared alongside him in a sketch for the pilot for his television show Lee Nelson's Well Good Show. I played a football club Press Officer in a scene involving his character Jason Bent. Which we filmed at White Hart Lane. Being a Spurs fan that is always a place I love visiting. So it was quite nice to have a look behind the scenes, while I was there. I am wondering if he will remember me. Well I guess we will find out the answer to that pretty soon at the party.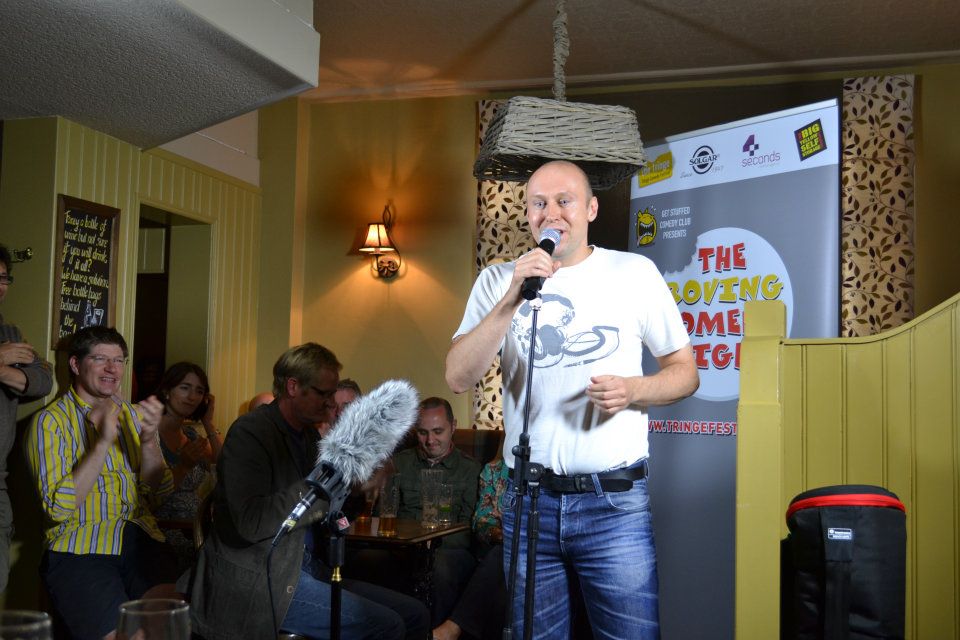 A very talented guitarist I know called Tom Toomey is now in The Zombies and has recently spent a lot of time in America with the band. He is playing locally next week so I am hoping to catch up with him after the gig. In the past he has put on fantastic outdoor live music events for charity in Somerset. Which I have hosted for him. They were always brilliants nights with great performers and a good crowd of people who knew how to enjoy themselves. So I am looking forward to seeing him and talking old and new times with him.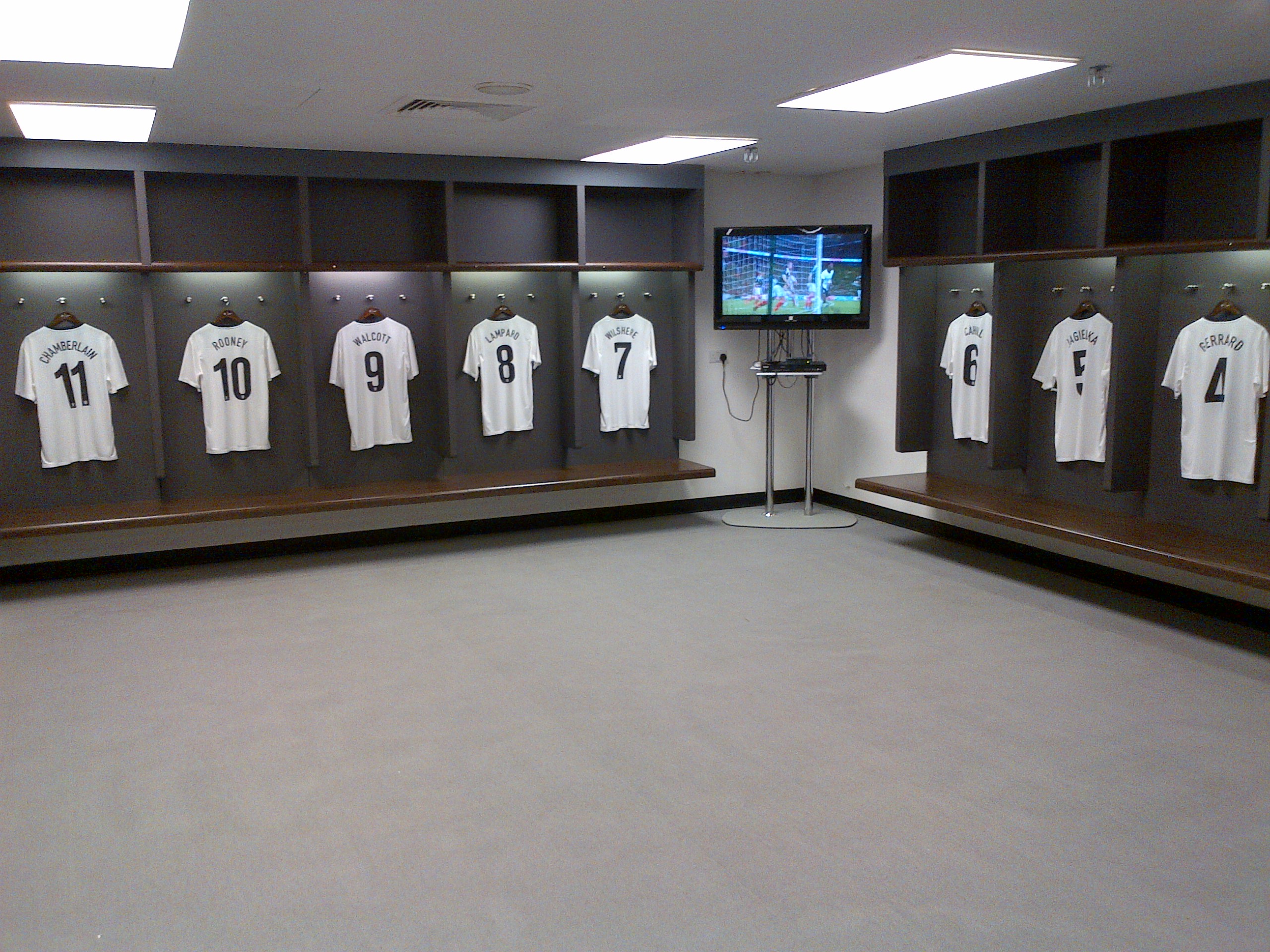 I'm pleased to be continuing my work with the FA at Wembley Stadium this year, which is always good fun. I still get a bit of a buzz every time I step inside that place. Happily I am also working on a couple of new radio projects currently. Which I hope to be able to bring you more news about soon.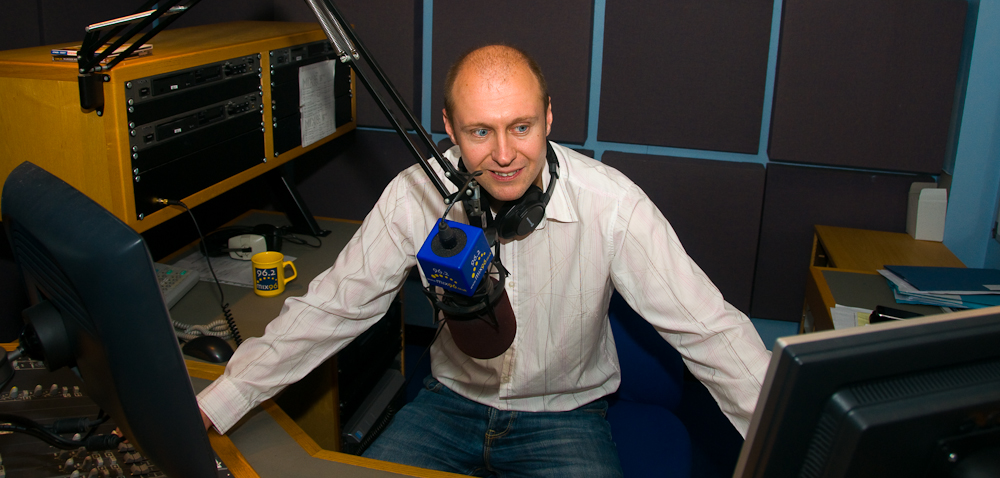 Have fun and we will catch up again in a couple of weeks. Cheers Neil.