Hi there, how are you doing? I hope you have had a good couple of weeks. I have had a very busy fortnight doing a whole variety of fun and exciting stuff. Most of which have actually just revolved around either comedy or sport. Last week it was Royal Ascot, which although unfortunately I did not actually get to go to this year. I was a very keen observer of it on the television. Being a fan of horse racing, it was a must watch for me. Credit to Clare Balding and the rest of the Channel 4 racing team who do a brilliant job with their coverage of the event. I really do like the fact that the Queen is so knowledgeable and enthusiastic about her horse racing. Although I am a little bit jealous that she does not have to face the daily scrum at Ascot train station. And instead gets a horse drawn carriage to the racecourse from her house just around the corner. I would love to have a fanfare played just before I arrive anywhere. During this event you can gamble on pretty much everything. Every day of the meeting most book makers were taking bets on what colour outfit the Queen would wear to the races that day. This is just one of the very many reasons why our country is great. Just for the record. As I have no fashion sense and completely no idea what colours are in this season. I stuck to putting my money solely on the horses, with it is fair to say mixed results.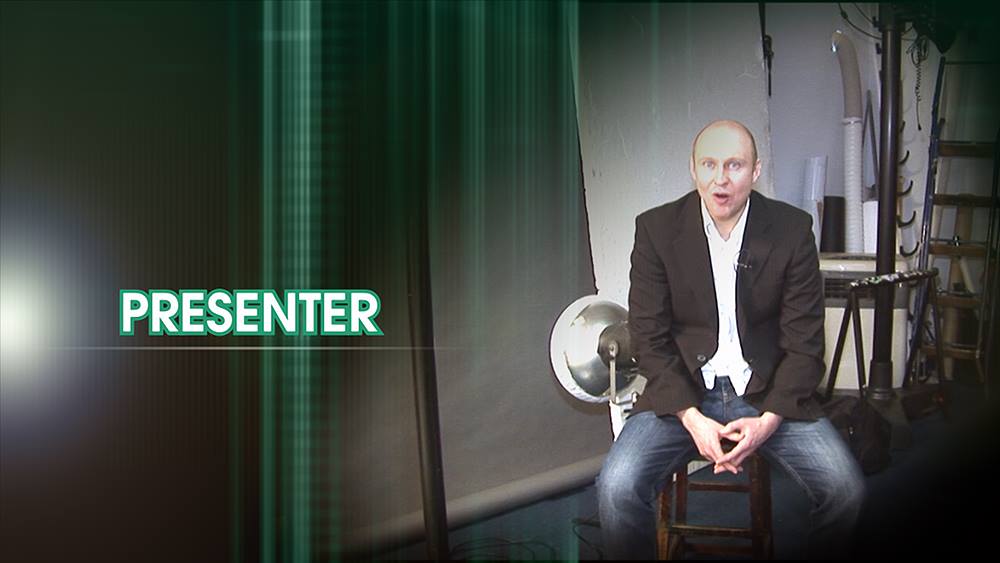 A couple of Sunday's ago I went to watch the recording of a brand new BBC radio comedy sitcom pilot called Friends on Benefits written by stand up comedian and writer Lloyd Langford. It starred Lloyd alongside his mate and fellow TV comedian Jon Richardson. Now as it was actually a nice, warm and sunny day in London I managed to meet a former boss of mine for a few drinks on the South Bank by the river during the afternoon. As you would expect it was packed and the atmosphere down there was great. As soon as we have a day off and the sun is shinning. We do all like to make an effort to get outside and enjoy it don't we? Which looking at how the weather has been since. It appears to have been a very good decision by everybody who was out that day. After chilling out by the Thames. I then made my way to the BBC Radio Theatre at New Broadcasting House for the recording. On arrival they always allow you to relax in the BBC Cafe before you are called through to your seats. From the cafe you can actually look down into the newsroom and see all the journalists at their desks working away, preparing the stories for the evening news. I do always find it strangely therapeutic watching people working hard. While I am just sitting down having a drink and relaxing.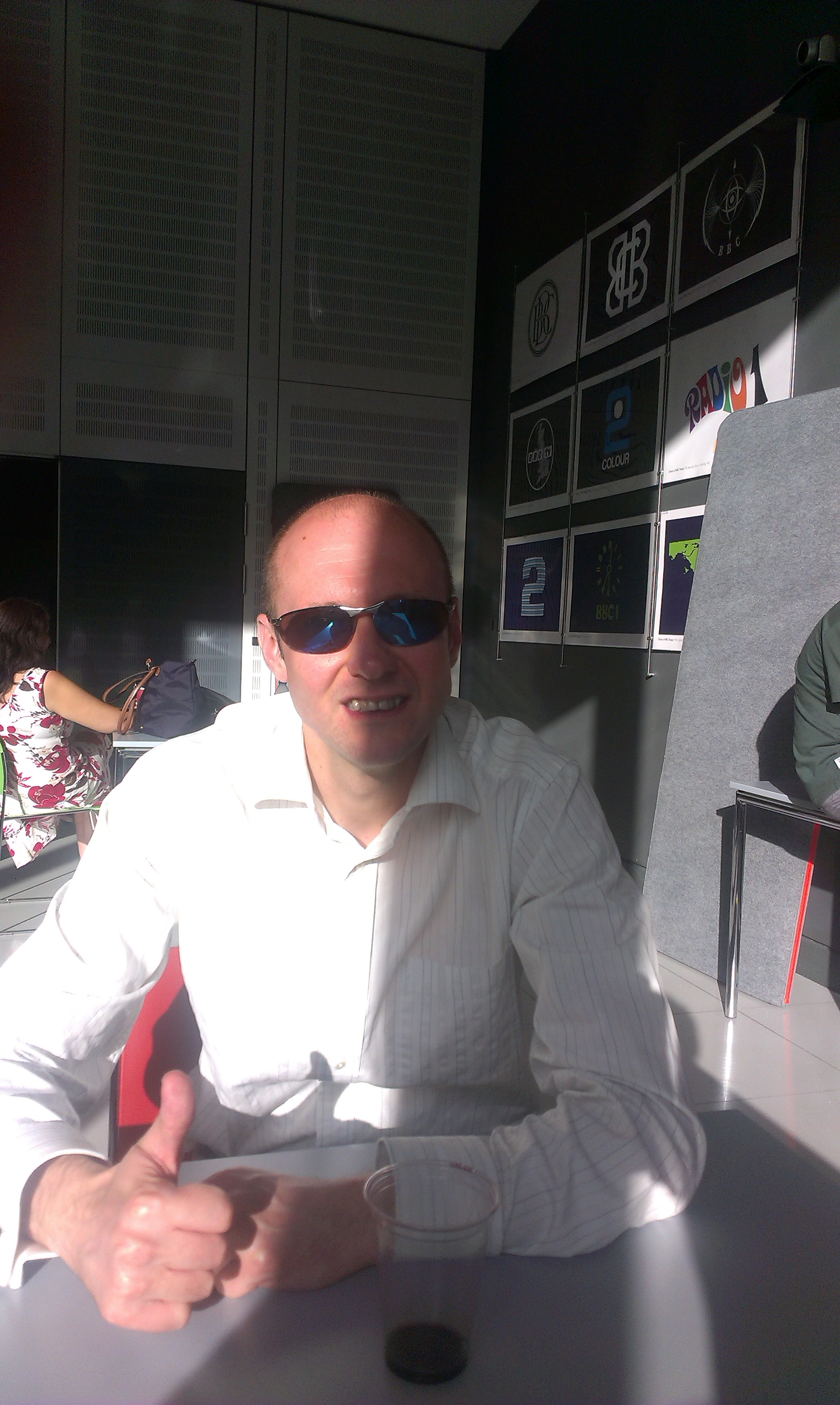 Then around thirty minutes before the recording was due to start we were called into the theatre and led to our seats. Which for me happened to be right in the middle of the front row. So to say I had an excellent view of the proceedings is an understatement. I did really enjoy being that close. It really made me feel part of things. Like my laughter and applause were an important part of the show. Lloyd Langford and Jon Richardson played the main two characters in the show but they were joined by a few others to make up the cast including Eastender Nina Wadia and the comedian Tony Law. I enjoyed the whole experience from a nervous Lloyd coming out to the stage to explain a little bit about the show he had written. And then introduce all the cast members in turn. At one point getting one of their biographies a bit wrong claiming they had been in a hit TV show that they hadn't. All of which added to the fun and the whole atmosphere. I thought the sitcom itself was very funny with some great and very clever jokes in it. So what happens at these recording is this. They do the whole episode straight through in one go. Then the producer comes on to the stage to request any retakes, that are required from the cast. And sometimes a few different variations of certain jokes. Just in case the original ones do not make it past the lawyers. I am not sure as yet when this will be broadcast on BBC Radio 4 Extra but I would advise you to keep an eye out for it and give it a listen. It was yet another very enjoyable trip to the BBC Radio Theatre. Who does not like to end the day laughing at brand new comedy.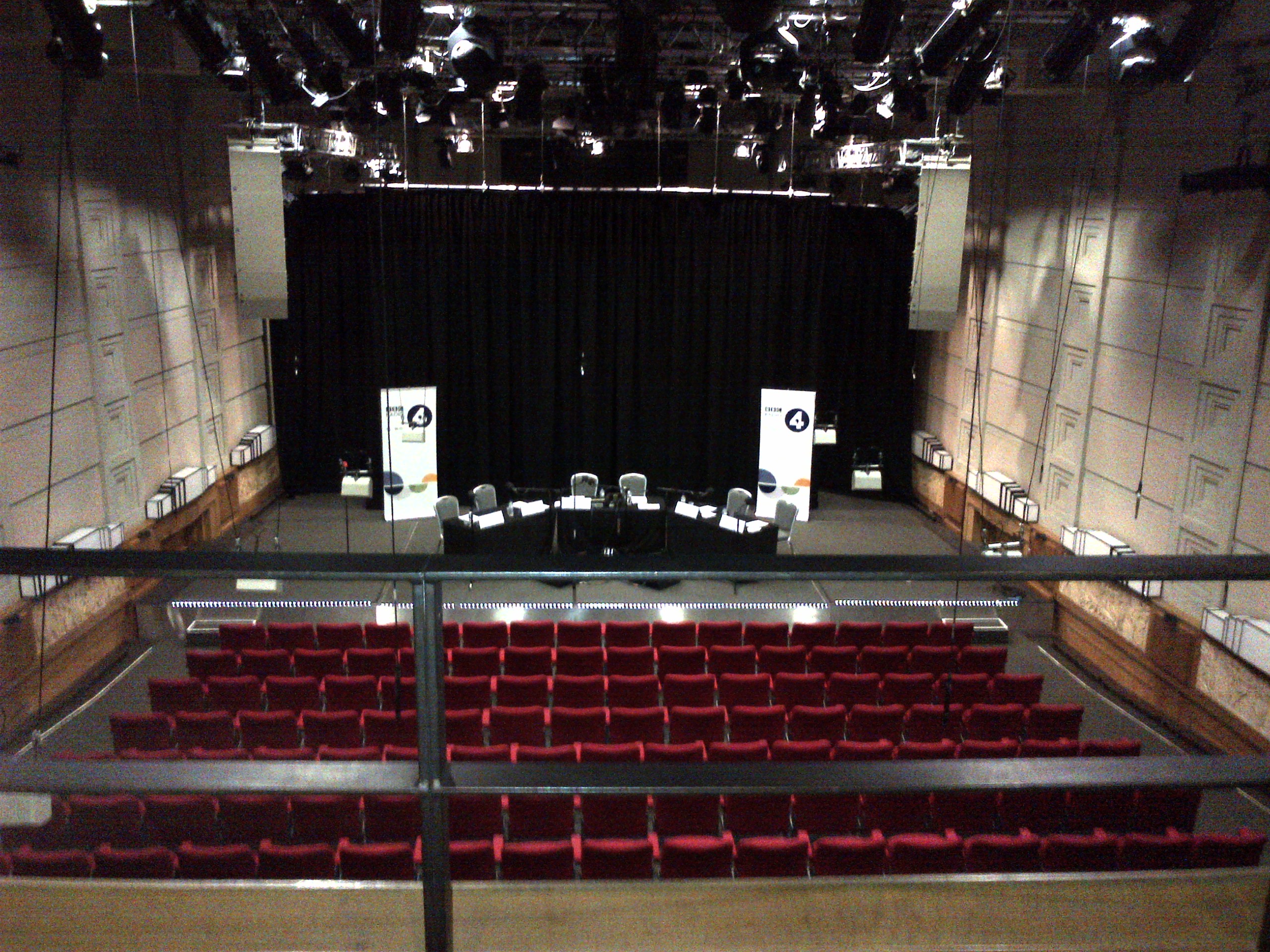 I mentioned Tony Law a moment ago. It was really good to see him again. He was the headline act I worked with when I made my stand up comedy debut at the Tringe Festival two years ago. We did four gigs together that night in four different venues in Tring. As we were walking between gigs I got to chat to him and ask him about the art of stand up comedy. He was really nice and helpful and gave me lots of very good and useful advice. Plus the chance to get to watch him close up in action four times in a row performing to the same audience I had was an invaluable experience. The way he grabbed hold of the audience from the second he walked on to the stage was a master class in stage presence. He was also very funny and good during the sitcom recording. In situations when he was performing with the script and when he was just messing about in between the recording. Tony Law is back performing at the Tringe Festival again this year headlining the Comedy Marathon on Sunday 13th July. The comedy festival kicks off on Sunday 29th June with the Roving Comedy Night. I am hoping to be able to get along to this event. To see the brand new crop of trainee comedians in action. And to catch up with some familiar faces like Ben Moorhouse and Logan Murray. I am working on a couple of potential comedy projects of my own for later in the year. Which if they come off could be very exciting.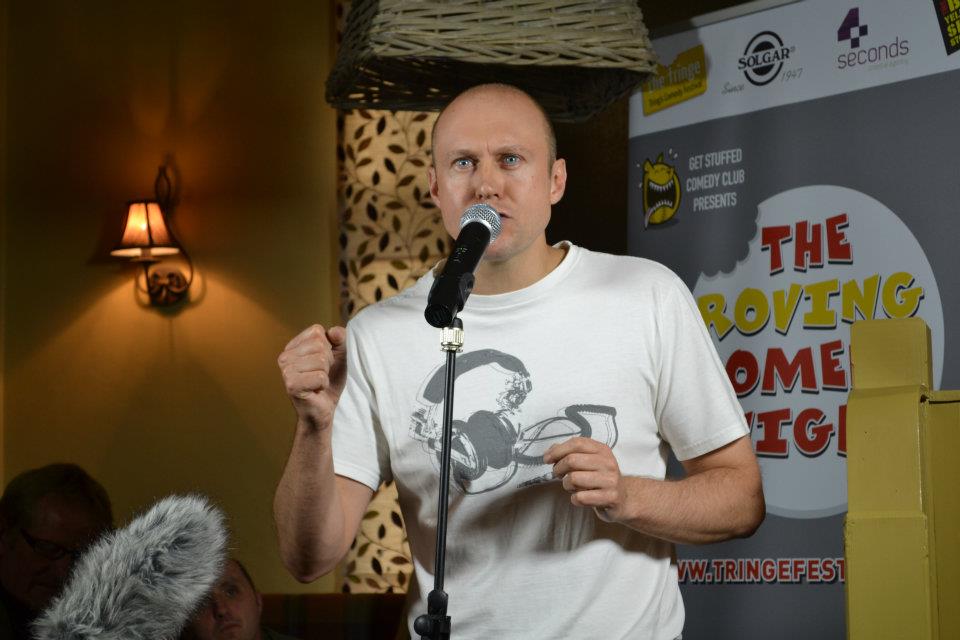 So owing to the fact that Dads can sometimes be difficult to buy for. This year for Father's Day I decided to organise a tour around Wembley Stadium for my dad, mum and sister. So we could celebrate the special day as a family and so my dad could do something that he had not done before. That I thought he would enjoy. As a child my dad had taken me to the old Wembley a few times to see a couple of England matches and to both of Wycombe Wanderers FA Trophy victories under Martin O'Neill. So as he had not even been to the new stadium. I thought it was time to return the favour and take him along to see it. With me having done a lot of work at Wembley this year. The surroundings were pretty familiar to me. But it was fun to see the families reaction as they got to go in to the Press Conference Room, the England Changing Room and the players tunnel. Before walking up the famous one hundred and seven steps to the Royal Box. There was then a nice family picture taken with the FA Cup. After a few more facts and figures the tour ended. Then we ended up having a look around the stadium store before heading home. My dad enjoyed the experience and now after having a look around the place. He has decided that he would not mind watching an England match there. So at least that gives me an idea of what to get him for Father's Day next year.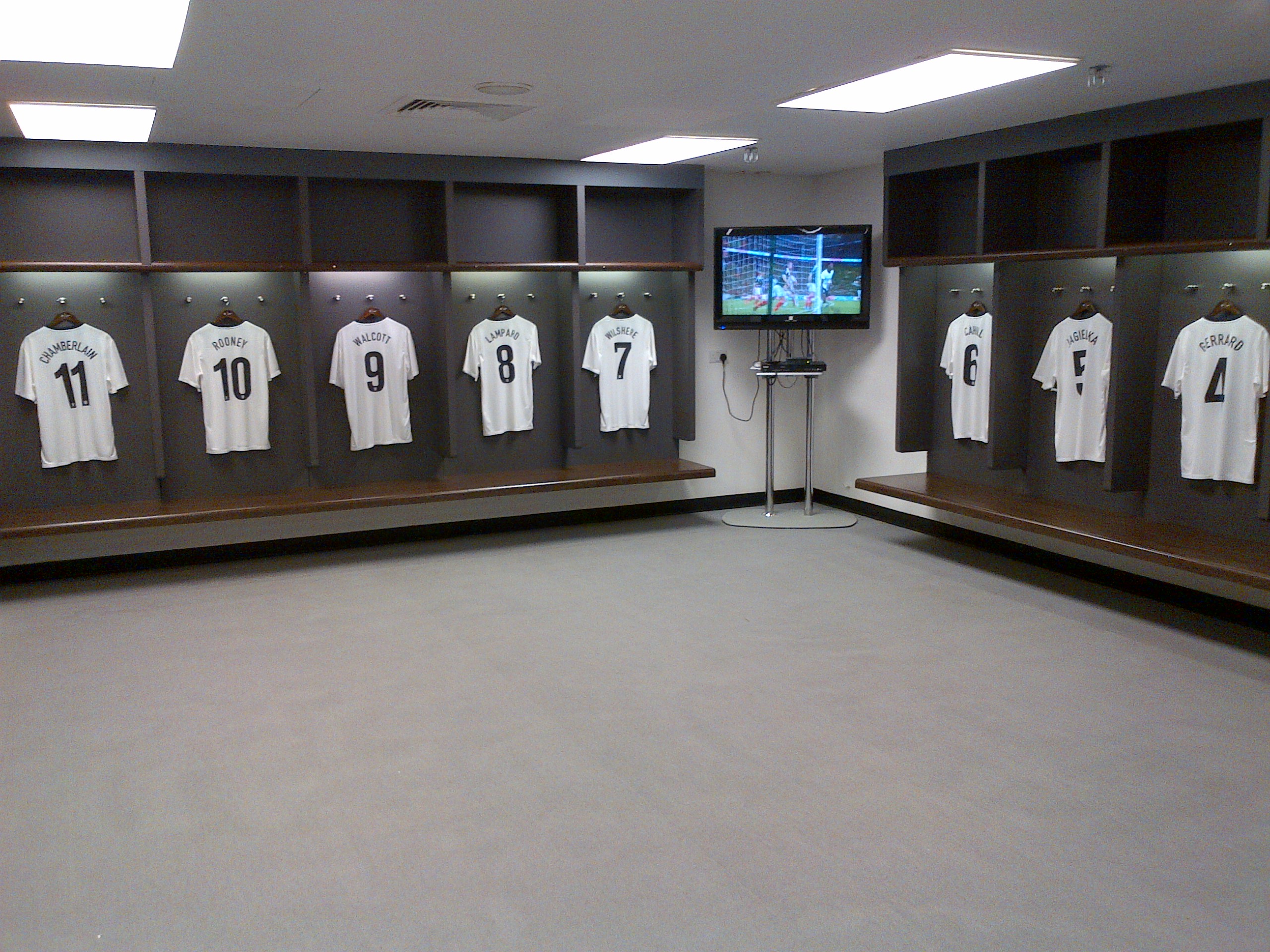 The World Cup in Brazil is well and truly under way then. I have really been enjoying the matches so far. It is great to see so many goals going in at this early stage of the competition. Normally these group stage matches are really tight and cagey but its good to see lots of teams are looking to attack this time around. I think it must be to do with the atmosphere in South America. Which seems to be encouraging the players to get forward and try to score. I thought England played very well in their first game against Italy and were very unlucky to lose. That is the best I have seen the team play in a long time and so I really enjoyed it. I think we really did deserve at least a draw from the match. The second match against Uruguay was slightly more disappointing though. We never really reached the same heights as we did against the Italians and a player like Suarez, only needs two chances to score two great goals and win the game it would seem. Then just when we thought it could not get any worse Costa Rica beat the Italians and qualify first. So even before their final game England are out of the World Cup. For the first time ever without even reaching the second round. For the record I will still be wearing my England shirt and tracksuit top for that last game though. I like to think it helps me feel more part of things and it shows my support for the team and the country. Even in times of adversity like this. Plus they are white and pretty much every t-shirt and shirt I own is either black or white. So they do fit quite nicely with my existing wardrobe. To say I am disappointed with England's showing at the competition is an understatement. To try and cheer us all up a little below is a picture of me with the World Cup. As close as any Englishman will get to it this year now unfortunately.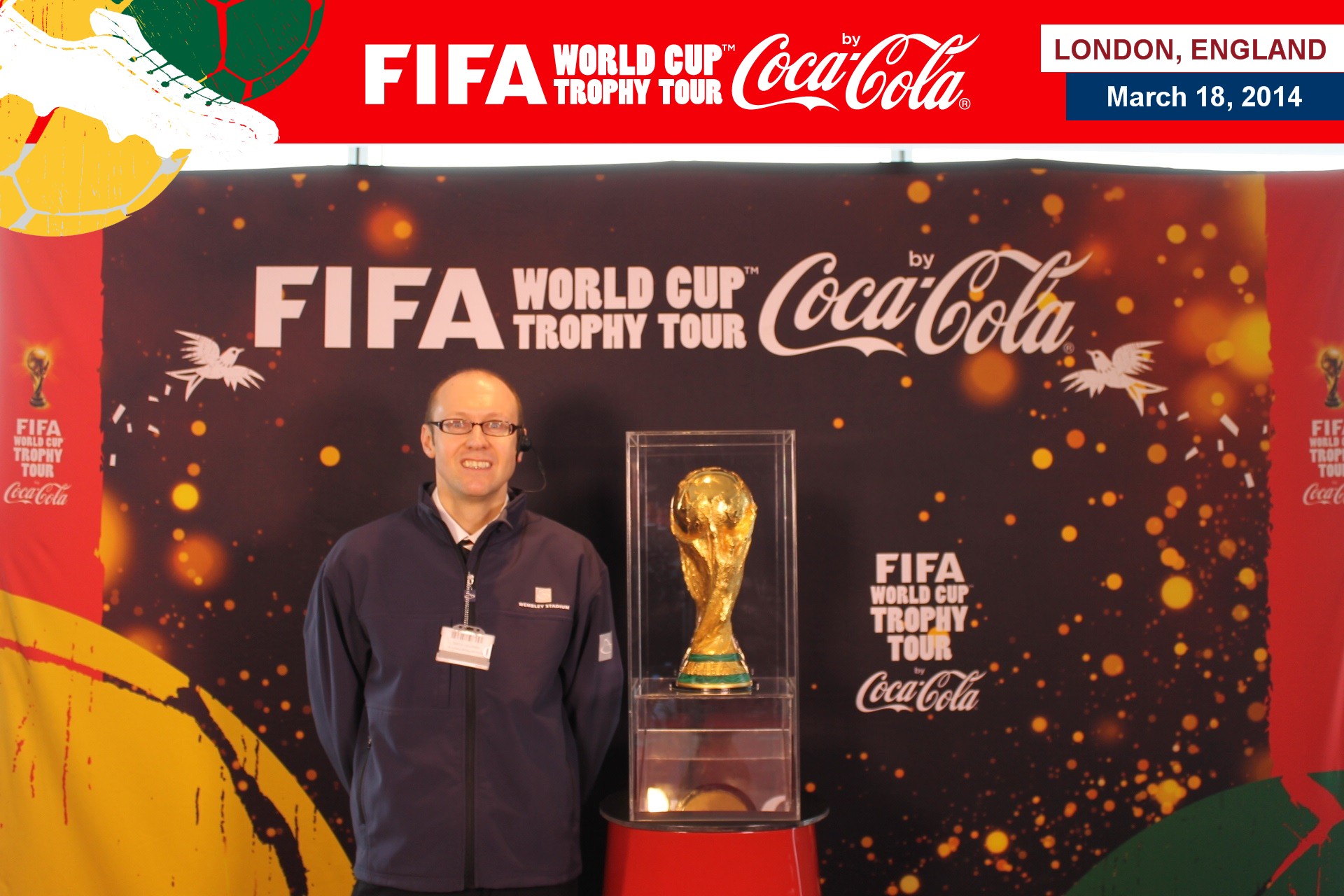 Last week I had a very interesting meeting at Global Radio's head office in Leicester Square about a potential feature work opportunity within the radio group. I have to say that has always been a building I have really liked looking at and then walking past every time I went into Central London. I used to listen to Capital Fm when I was growing up. So I always associated the building as a place where cool people worked and where great radio was made. As well as Capital Radio the same building now houses the Capital Extra, Heart, Smooth, LBC, Classic and XFM studios. The amount of times over the years that I have just gazed up at it. Trying to see if I could spot anyone I recognised. Or even on some occasions purposely gone to coffee shops near by just to sit outside and see who I could see just walking in and out of the place. So as you can imagine to actually be able to set foot inside it. Walk up to the reception desk. Say who I was and who I was there to see. And then to be sat down in the reception area, was a far as I was concerned amazing.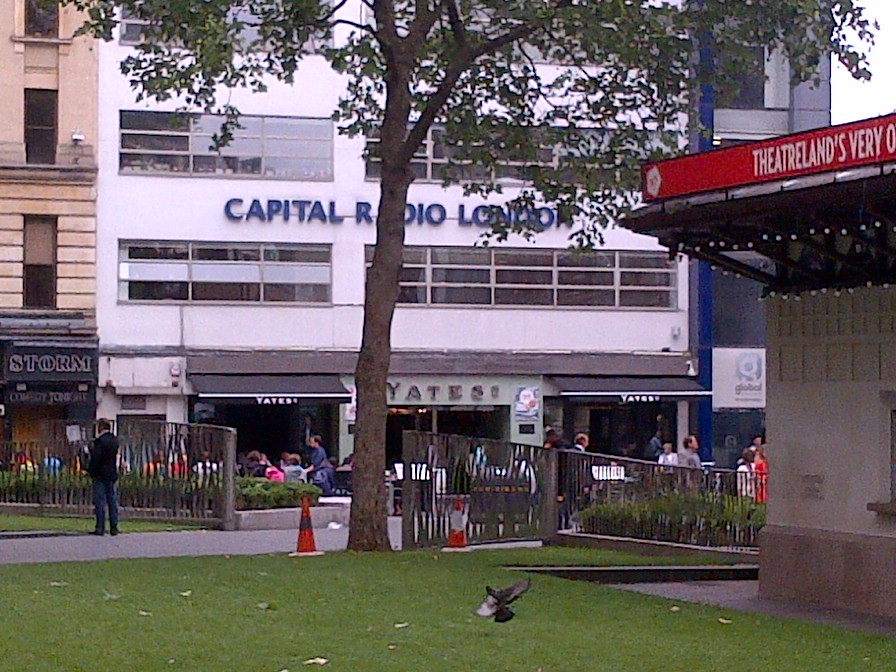 I am really looking forward to starting work with the Regatta Radio team this week. As we prepare and get ready to bring unrivalled coverage of the Henley Royal Regatta to the airwaves. The Regatta itself runs between Wednesday 2nd July to Sunday 6th July. This week we will be putting the final touches to the station's sound, production and studios. Before it starts broadcasting on Friday 27th June. Starting with coverage of the qualifying races ahead of the main event. I will be producing some of the live shows and the excellent rowing commentary. As the station brings you full commentary, behind the scenes information and gossip from it studios right at the heart of the event.The races are always exciting. And it is fair to say we always do seem to meet some interesting characters in the breaks from the action out on the water. Plus I will be producing the daily Henley Regatta Radio Podcast during race week. It will all be a lot of fun and an honour to be involved with such a prestigious sporting event. It is going to be great sharing the story of the week with all the listeners as it unfolds. http://www.regattaradio.co.uk/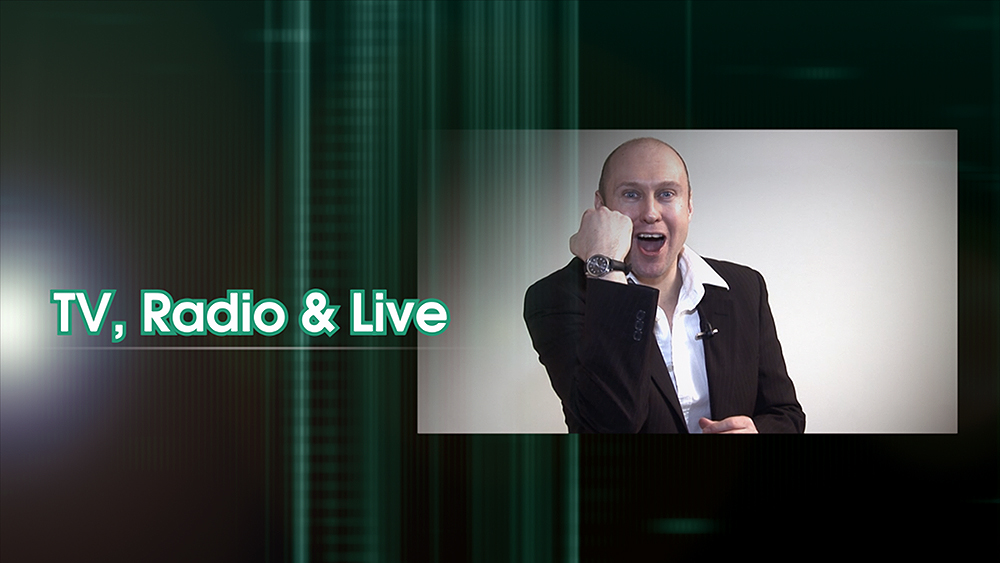 Have fun and we will catch up again in a couple of weeks. Cheers Neil.