Hi there, how are you doing? I hope you have had a good couple of weeks. I have had a very busy fortnight doing a whole variety of fun and interesting things. So when we last spoke I was right in the middle of working for Regatta Radio at the Henley Royal Regatta. Once again I had a brilliant week being heavily involved with the station. That brings people full race commentary of all the races from day one right through to finals day. I was responsible for the production side of this service and was based mainly in the studio. Making sure the excitement of the races were captured and broadcast. I had a fantastic time working with a very talented and knowledgeable group of commentators. Who have such an enthusiasm and passion for their sport. Which really comes across during their commentary pieces and draws you in to the races. It really was great fun. Well done to the whole team on an exceptional job in bringing the whole event alive on the air waves. Rowing is a such a brilliant and dignified sport requiring scary levels of fitness and dedication. The set up at Henley means you can have Olympic Gold Medal winners mixing with and racing sometimes straight after school children. Who are sometimes just in their first season of rowing competitions. Everyone is so supportive of each other and the elite athletes are so happy to chat and help the newer competitors. Which makes for a great atmosphere around the boat tent area. Which is where all the teams prepare and recover before and after the races. As well as producing the commentary and the lunchtime and teatime radio shows. I also produced a series of daily podcasts all about the Regatta across the five days it was staged. Which were great fun to do. They enabled me to meet and talk to a whole host of fascinating people and really get a flavour and a feel for the event. It was also great to see so many spectators there to support the event and have a great time themselves. Having a few drinks and a nice picnic. It really is a very civilised day out but then if you stay out long enough, it can become slightly more uncivilised as the evening goes on. It was a great week. Thanks to the whole team for their hard work and assistance. Apparently even the great Sir Steve Redgrave was a fan of the coverage we supplied during this year's Regatta. Here is the link to the Podcast's that I made. http://www.regattaradio.co.uk/podcasts/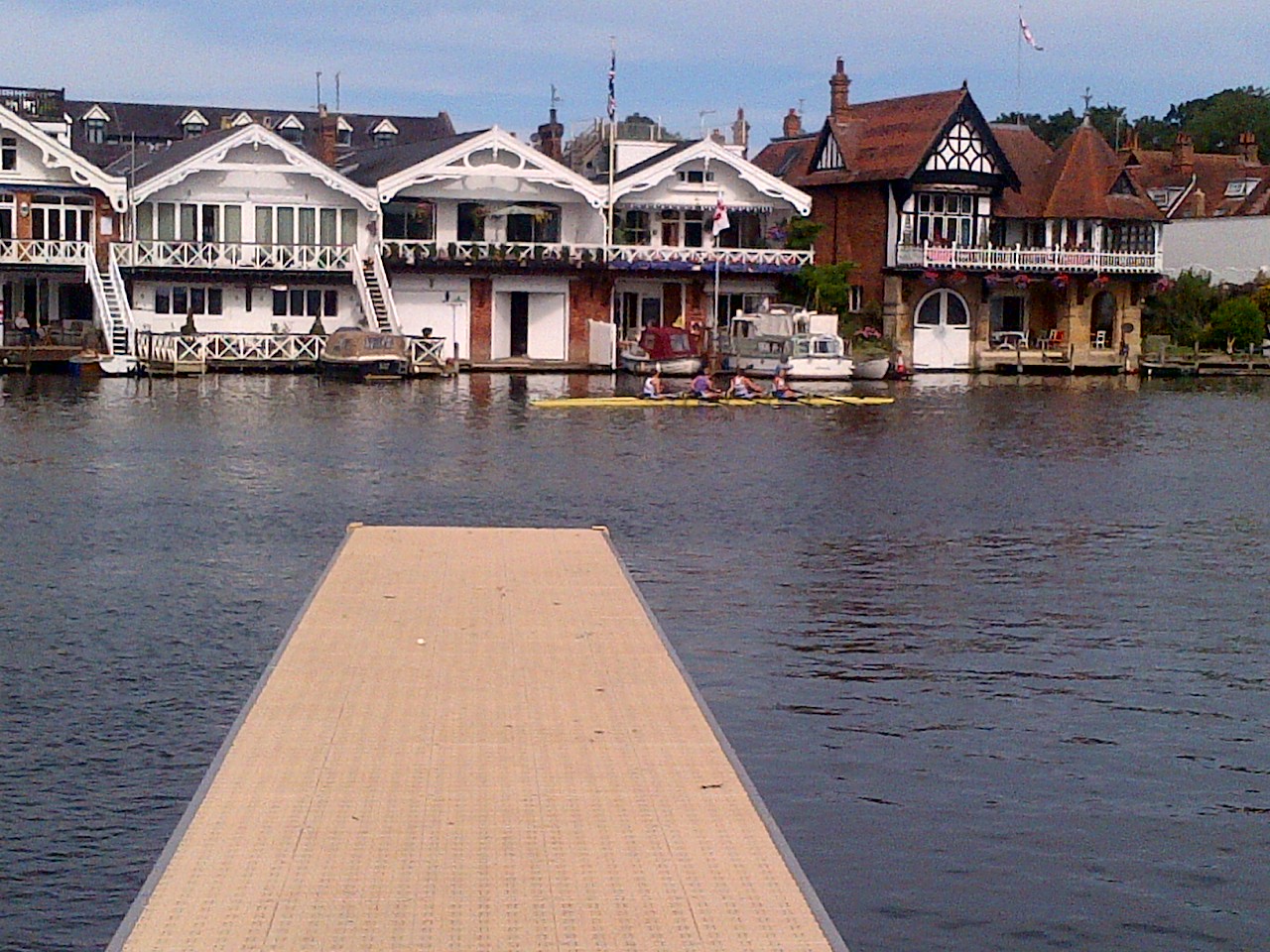 A couple of Saturday's ago I dug out my headphones and dusted off my CD's to perform as the DJ at my Uncle and Aunty's Fortieth Wedding Anniversary Party. It was while I was still in the middle of working at Regatta Radio. So I had my sound and light man set up the equipment in the afternoon. So it was all ready to go for when I got there. I arrived from Henley with only about ten minutes to spare before I was due to start. But my family being the party animals they are, were pretty much all there early waiting for me. It was a good night and everybody seemed to have a good time. I managed to get the dance floor jumping. I mean literally jumping. It was held in an old pub with a wooden floor. And the place was certainly rocking with everybody moving around and throwing some quite interesting shapes at times. The speeches were great. I had lots of fun doing it. And it was nice to catch up, all be it briefly with most of the family. Although when you are the DJ at a do, you do not have much time to socialise. As you do of course have to keep the music coming. Congratulations to John and Lorraine. I am glad you enjoyed the night and had a great time. I have to confess when you are doing a party where you know most of the guests so well. It does make it a little bit easier when you are selecting the right songs to get everybody up. Specially as us "Quigley's" have a few family anthems. That everyone has to get up and dance to with no exceptions. It was nice to be back behind the decks again and having a bit of fun on the microphone.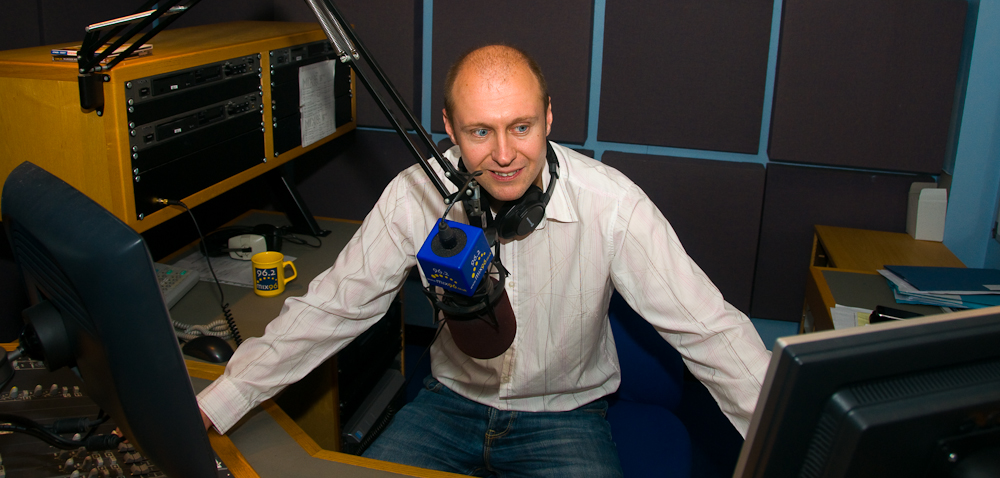 Last week I was lucky enough to be invited to a special and private showing of the new Jersey Boys film at a cinema in London. On entering the auditorium we were given a complimentary bag of sweet popcorn. Which I thought was a very nice start to proceedings. The film is based on the musical of the same name. Which is actually one of the few West End musicals that I have not seen. The musical and therefore the film is based on the story of the Four Seasons. How four guys from Jersey managed to get out and break free of what could have been a very different life. By beating the odds and becoming huge stars in the music business. Like most success stories it is a mixture of hard work, dedication to a dream and a chance meeting. With a sprinkling of luck along the way. It also looks at friendship, honour amongst friends and how even achieving your professional dreams, can destroy your personal life. There is also plenty of heartache and disappointment along the way to. Personally I thought it was a great film. The story, the songs, the subject matter and the actors. Who were all absolutely brilliant in their roles. Including the actual lead singer with the real Four Seasons Frankie Valli. Who plays his own dad in the film. It is directed by Clint Eastwood. Who does a brilliant job on something you would not really associate him with. Although the movie does have some guns in it and a little bit of violence. Which was in the script and not just added in by the director to make him feel at home. It is a great story. Which really draws you in and makes you feel for all the characters. It shows the highs and lows and all the pit falls of show business. And the finale I reckon could actually have a full cinema dancing in the isles. If you are in to music history, like great music or just fancy being thoroughly entertained for over two hours. Then I would recommend you go and see Jersey Boys. I think I will have to go and see the musical before the end of the summer now. I just know that would be a top night out.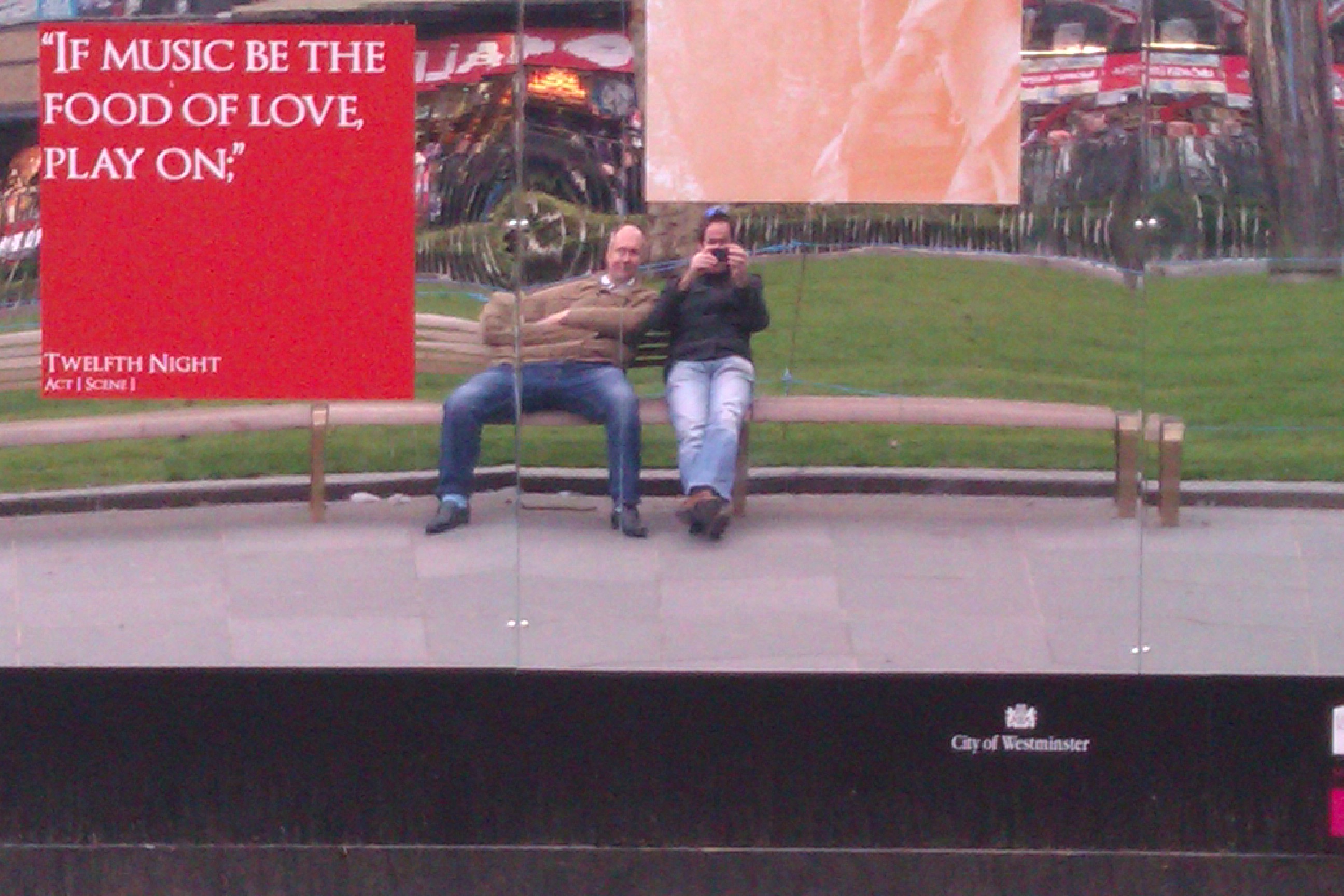 Now while I do like watching Cricket from time to time I can't claim to be a big fan of the sport. But the chance to have a private VIP tour around the home of Cricket Lords was far to good to turn down. When you first walk in to the place it does have a certain aura about it. You do get a little bit excited about being at the place where some great sporting moments from the past have taken place. The tour was taken by the very entertaining Michael. An actual member of the MCC. Who are the elite members of Lords. Who use the name of the original team that used the ground the Marylebone Cricket Club. It started with a very good and hugely amusing explanation all about how the Ashes series started. While we were looking at the actual original Ashes. Which always stay on display at Lords whoever wins. We then got to have a look in the famous long room. Which the players all walk through on their way to the pitch. Before heading in to the away and then the home dressing rooms. The thing that struck me was how much closer the main pavilion was to the edge of the ground. Than I thought it was from watching a game from there on television. In the dressing rooms there are honour boards up. Where players who have scored over one hundreds runs in an innings or taken five or ten wickets in a match, have their name displayed. No need to tell you there are some great players from the past on display up there. But also there are quite a few hugely successful world performers. Who never managed to get their name on those boards during their long careers. I was surprised to find that Cricket is not the only sport played at Lords. They also have a real tennis court there. While I was there I was lucky enough to see a game of it being played. I also got to handle the real tennis racket and the ball. Which are both very different from the more popular form of the game. It looked rock hard to play to with the uneven bounce of the ball and the fact you can bounce it off the overhanging roof. The tour finished with a walk around the ground. With an opportunity to try out the view from a couple of the different stands. And a visit to the space age media centre. Which is kind of like a hanging bubble on the opposite end from the main Pavilion. It is such an unusual design that it was built by ship builders. As they were the only ones who had the know how to supply the structure that was requested. The view from there is sensational. It was lots of fun and very interesting having a good look around the home of Cricket. It has kind of made me want to go there again and actually watch a game.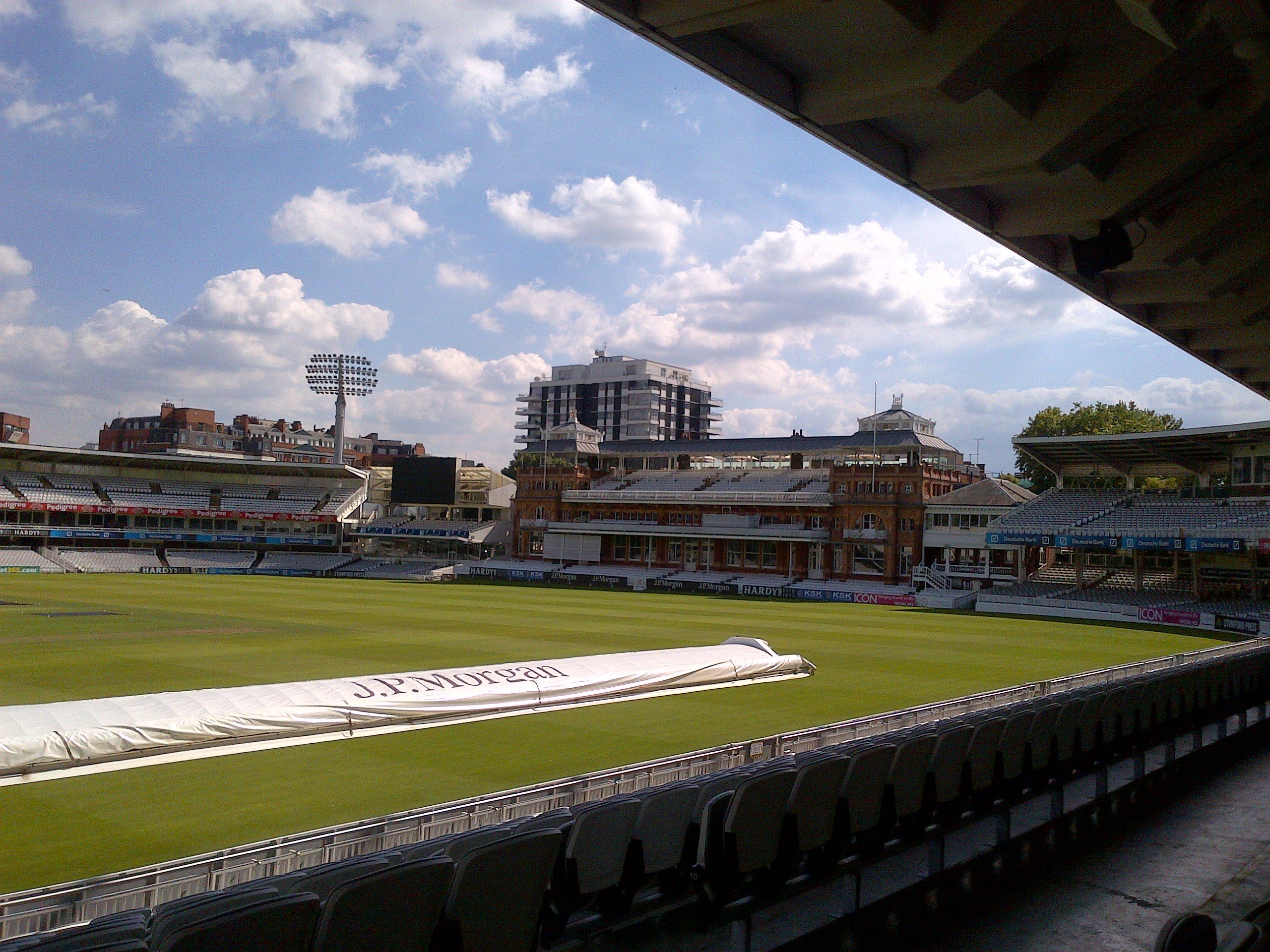 The football World Cup is over for another four years then. Congratulations to Germany who became the first European team to win the tournament out in the Americas. They were the best team in the competition. So therefore deserved their one nil win after extra time against Argentina in the final. It looked like they had some party back in Germany, to celebrate. Which having been there drinking beer and having fun in the past at Oktoberfest. I know how good they are at enjoying themselves. I enjoyed the whole event despite England's early exit from it. It now seems weird not having top class football matches to watch every night any more. I think Brazil did a great job as hosts. Someone I know went out there for the group stages of the competition to watch the England games. And despite the results he had a great time. He did quite a bit of sight seeing including a trip up the mountain to see Christ The Redeemer. Which I would suspect is a must if you are there. He also said the atmosphere there was amazing and had a great time socialising with everybody he met from all over the world. I have a feeling the next World Cup in Russia in 2018 could have a little bit of a different feel to it. We now have four years to rebuild the national team before we can start to dream again. That may be just may be we will have the chance in our lifetime to party like the German's did last weekend to celebrate being champions of the World.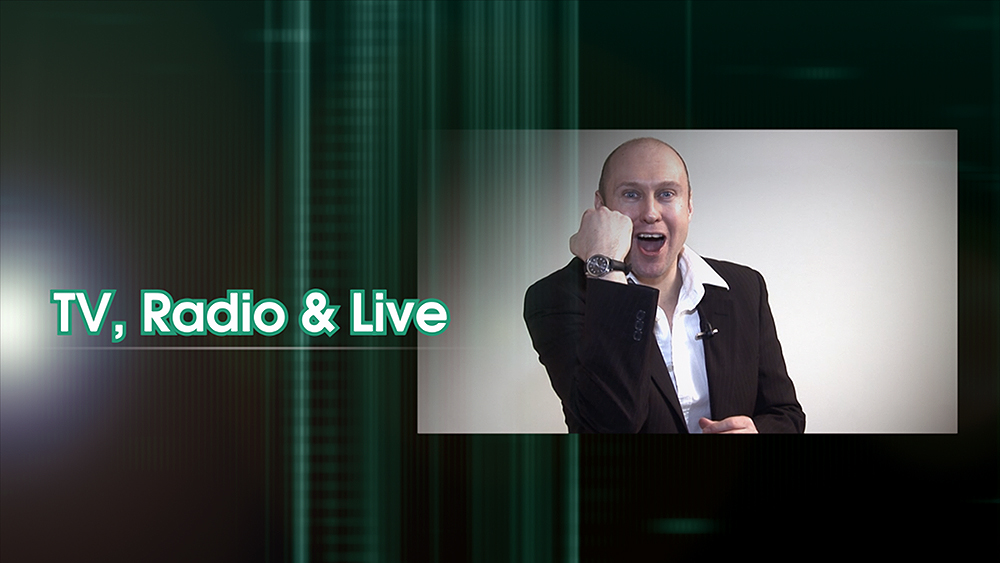 Talking of football this week I had a meeting with a sports production company about some potential football commentary work with them for the upcoming season. It was great meeting the team there. And a fun and interesting afternoon. As I got to demonstrate my reporting skills describing some great matches. This weekend I am up in the Manchester catching up with an old school friend. Who now just happens to run a pub. He has been there for about two years now and I have finally managed to get a free weekend to go up and see him and his family. I can confirm the place is great and he does happen to pour a very nice pint. I will tell you more about this time up in the North in the next instalment.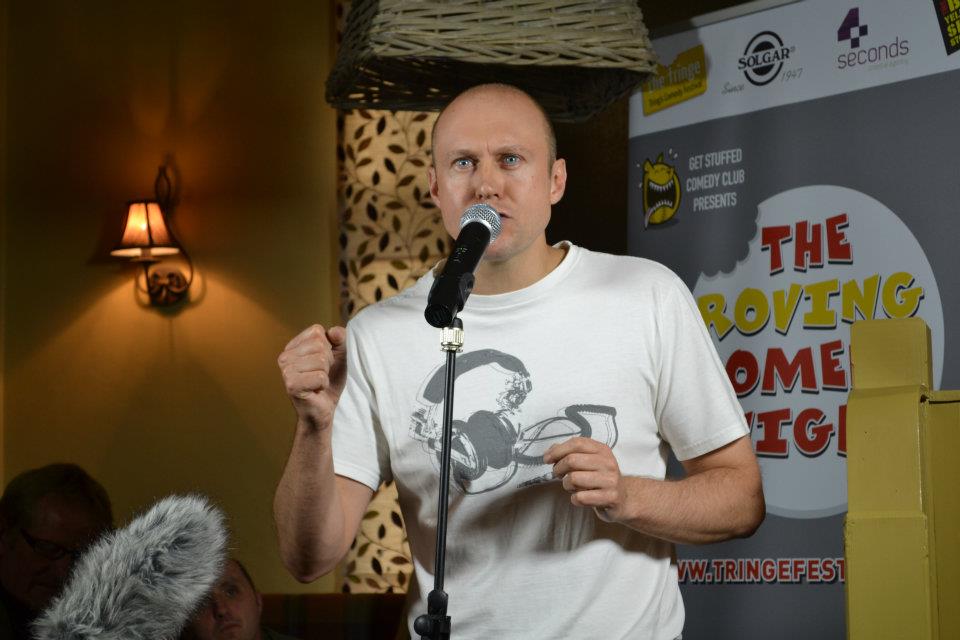 Have fun and we will catch up again in a couple of weeks. Cheers Neil.