Hi there, how are you doing? I hope you have had a good couple of weeks. Mine have as ever been very busy, with plenty going on. So it was my birthday on the tenth of December. Thanks very much for all the nice messages I received on the day. I have to confess this huge annual event is something I do like to celebrate with at least a couple of different gatherings. On the day itself I just went down my local pub for a couple of drinks with a few mates in the evening. It was great to catch up with everyone and we did have a good old fashioned laugh. Although I did somehow manage to knock over a whole pint. When I managed to catch it with my bottom. I am still not exactly sure how this occurred, as I am not exactly Kim Kardashian in that department. But it did not spoil what was a brilliant night, despite me having to do a bit of mopping.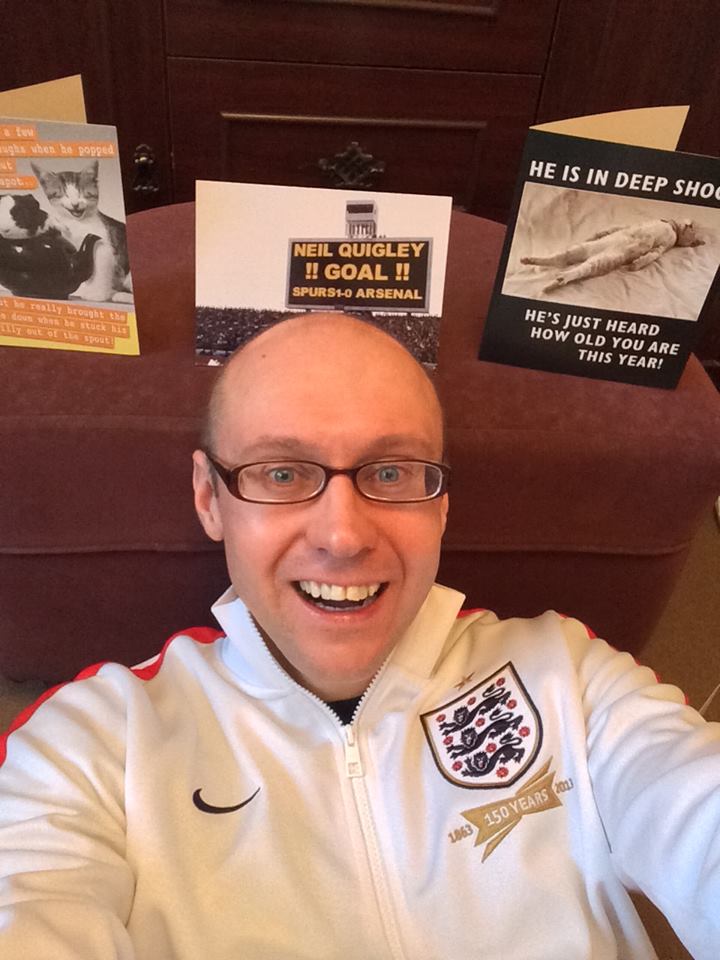 As I have already stated I never knowingly under celebrate the occasion of being born. So on the following Saturday after my birthday I then went out in London with a few friends. It was another top night out. We went to a combination of my favourite bars in the capital, mixed in with a few places that I had always wanted to go to. But had not got round to, including the Radio Rooftop Bar. I have to confess I do like a bar with good views over London. And as the name suggests this one very much falls in to that category. It is the set piece bar of the ME London Hotel on the Strand, just near the Covent Garden theatre district. So it would be a great place to visit for a pre show drink in my opinion. It is a very stylish bar, with friendly staff, a nice selection of drinks and stunning views over London. I was in there just as it was getting dark, so when I went and had a look out on the terrace everything was lit up and you could see a lot of the big tourist attractions very clearly, it looked amazing.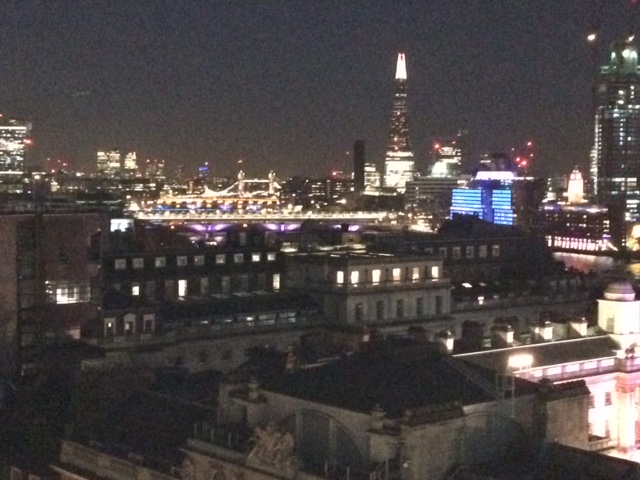 I was once again back at Elstree Studios the other week to see a recording of the Christmas Day and New Years Eve Top of The Pops specials. I do not think I am giving too much away by saying this. I am pretty sure everybody realises it is not live and that all the bands and people have not chosen to spend the day together in this way. To give you some idea how difficult the logistics of organising all the acts and giving them the relevant recording time is. I can tell you it was filmed in four separate parts over two days. So when you sit down to watch it there will be four different audiences featured on the programme, with it cutting between them as they move from song to song. So bearing this in mind the bit I saw featured performances from three different artists.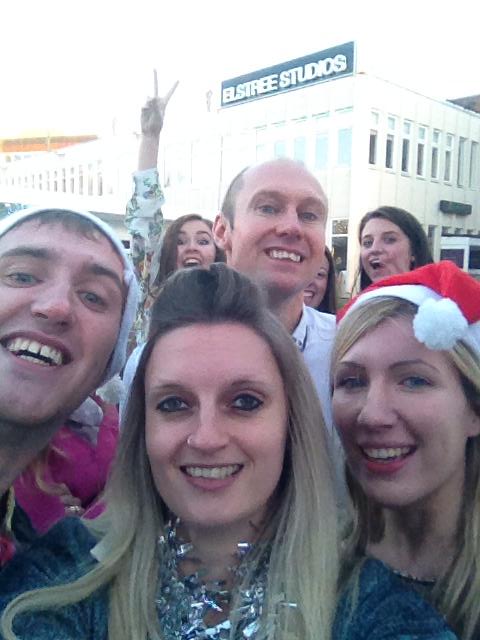 The first performance was from the great George Ezra. Now as this was for the New Years Eve Show the production staff handed out New Years Eve hats. They then run through the song twice, so they can record lots of different camera angles, then pick the best ones in the edit.Then we moved on to the Christmas Show, so had to change in to Christmas hats before seeing Professor Green perform his song twice next. Then we had Tom Odell on to do his current song, you know the one. The song from the John Lewis advert featuring the penguins. He ended up doing this three times, with him on the piano while being backed by a full strings section. Lastly George Ezra came back out to record "Budapest" for the Christmas Show. All the acts were great and so consistent. Every performance was a complete replica of one previous.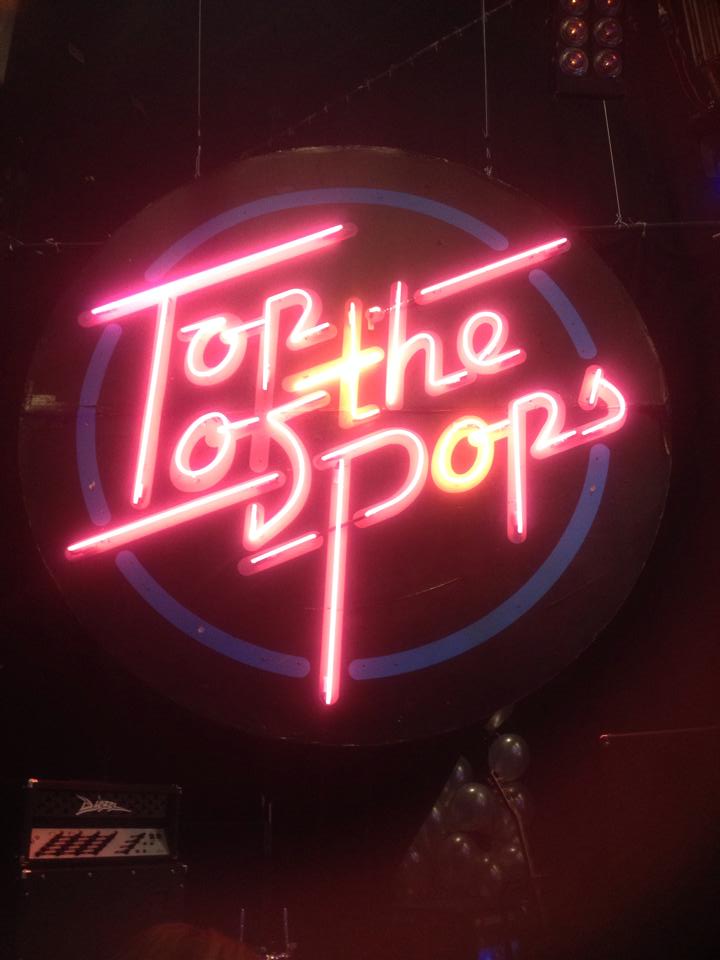 In between the live music elements the brilliant Fearne Cotton and Reggie Yates were there recording their links to the camera. They to had to start out in their New Years Eve outfits then change in to the Christmas clothes to correspond with which one of the two shows we were currently filming. Complicated business this TV stuff you know. They were so good, really on it, and virtually one take wonders with no auto cue. They were learning the bits first, just before delivering them. A nice presenting master class from the both of them. It was weird but great being in the famous Top of The Pops studio. A quick mention for Danny the warm up man stroke head of motivation and stage direction. He did a great job keeping the energy up and things moving along nicely. It was a great fun afternoon out. Which now means you can all play the can we spot Neil on television on Christmas Day game. To help you out a bit I will be the one dancing, just out of time with the rest!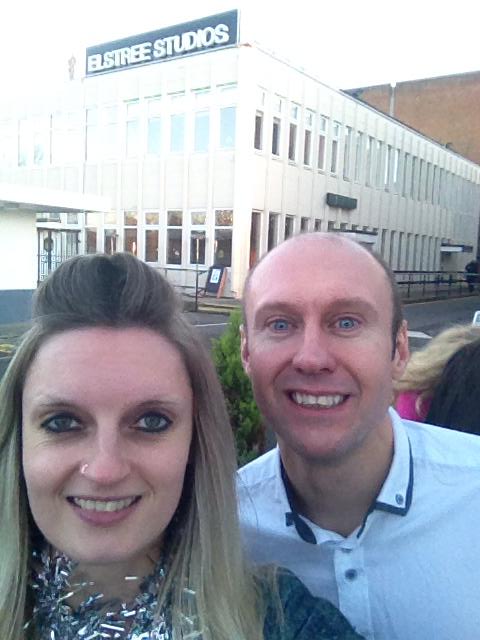 With it being the run up to Christmas I have like everyone else been out quite a bit for food and drinks, with lots of different groups of people. I had a really nice catch up with a former work colleague at Giraffe on the South Bank in London. Decent meal with great company and conversation. I arrived at the restaurant a little early so had a bit of walk around first and discovered a German style log cabin pop up market. Which seem to be everywhere at the moment. It was a chilly night and it felt quite festive so I treated myself to my first glass of mulled wine of the year, from one of the stalls. Which tasted good and certainly left me with a bit of warm glow.
I have also been out for a few seasonal drinks at my favourite pub in London, with some work associates. It is Waxy O'Connor's just off Leicester Square. A place I have been going for around eighteen years now. In my opinion not only does it serve the best Guinness in England, but there is always a great atmosphere in there. The music is good and I really do feel very at home there. If I am in London and have some spare time, there is always a good chance you might find me in there having a pint.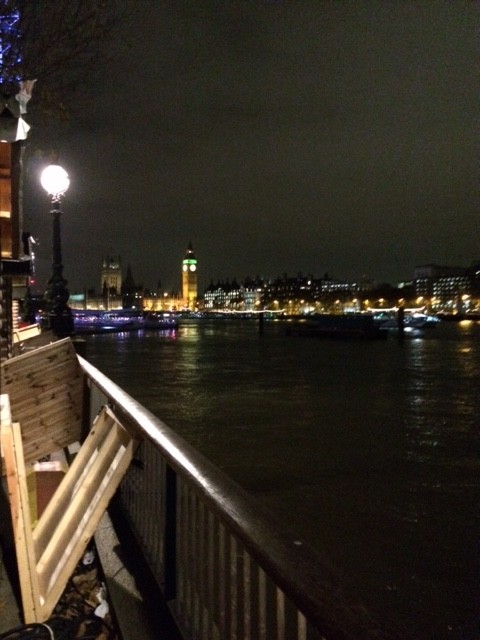 So another series of I'm A Celebrity Get Me Out Of Here has been and gone. I really enjoyed this year's show. I liked the fact that most of this year's camp mates got on with each other and had a good laugh. I would much rather watch people interacting in this way than shouting and screaming at each other. I appreciate that there was a small amount of this that went on. But on the whole it was like an antipodean Hi De Hi. Huge congratulations to Carl Fogarty on winning the competition and being crowned the new king of the jungle. I am very pleased for him. Not only because I have met him and he is a top bloke. What you see it was you get. He his nice, polite, funny, tough and humble.
But I am also very pleased he won because he was the person I tipped right from the start to walk away with the title. I thought he came across as a lot of fun and just very real. He has been busy since he has been back in England handing out awards at the BBC Sports Personality of The Year Awards and The British Comedy Awards. Due to his success in the world of motorbike racing, he always signed his autograph with a number one on the end of it. And after this recent success he can of course continue that tradition. Nice one Foggy, well done mate!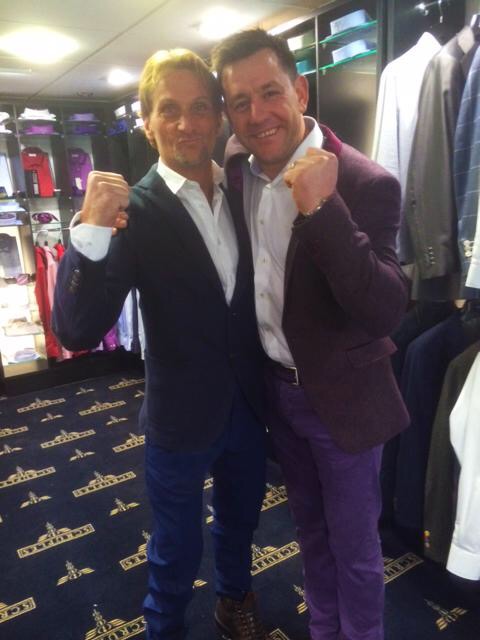 I have always loved the Royal Variety Show and although I have never been to the theatre to see it in person. I have watched nearly all of them when they have been shown on television. I am a massive fan of variety acts in general. Obviously I like comedians and musical acts. But I do also like watching dance groups and some of the more off the wall acts that come from a traditional circus background. I do still think being selected to be involved in the Royal Command performance should be a huge highlight and even a pinnacle of your career. I think it is something that should be earned, as I guess I am quite a traditionalist. And I am aware of the long and great history of it.
I watched this year's show, which I believe is the first one that Prince William and Princess Katherine have attended. It is nice to see that it is being passed on to the younger generation. There were some great acts on and some fantastic performances. The whole thing was marshalled brilliantly by Michael McIntyre as the host. The only thing that I wasn't quite sure about was this. For me a few of the performers appeared to talk directly to the two Royals, which I thought was a no no. Sure a quick comment or joke at their expense in the right taste is good and traditional. But is seemed a bit weird when at times some appeared to be playing to the Royals and almost ignoring the audience. My view is you are there to perform for the audience in the presence of the Monarchy not the other way round. That said I did enjoy it and thought it was a good and very well balanced show.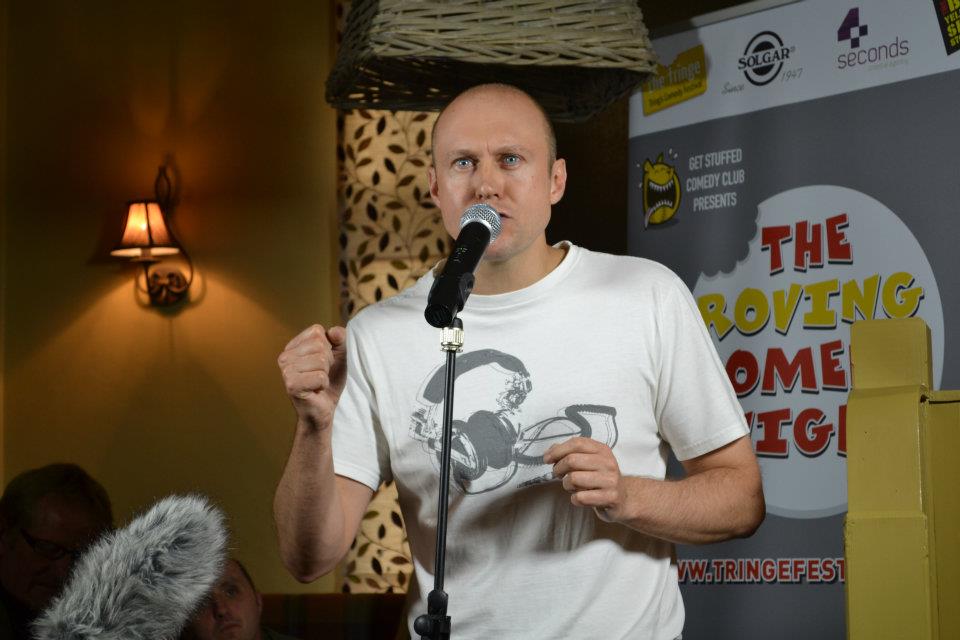 Last week I was back at BBC New Broadcasting House in London for another meeting about some potential work opportunities next year, Which is all very exciting and it will be amazing if it does come off. While I was there I did see a tanned and sun glasses wearing Scott Mills walk past me on the way to do his Radio One Show. There are four different lifts there and each one has a different BBC Radio station playing in them. It is a lottery which lift arrives first and therefore what your soundtrack will be. On this most recent visit I got the 1 Extra lift, which made for quite an upbeat journey up to my required floor. It is such a cool and yet such a busy building with lots happening there.
It is also now where the One Show Studios are. And you can actually look into the set through the giant window, you can see behind the presenters on the TV. The day I was there, it would appear that they were having a big musical performance on the show because they were setting up a stage and piano in the outside area. In case you are interested the man who sat at the piano and played on the show was Jools Holland. They also had Cameron Diaz on to. You have no idea how much I now wished I had stayed up there to watch the show and may be try to meet her. I just think she is an amazing person! Who is very attractive.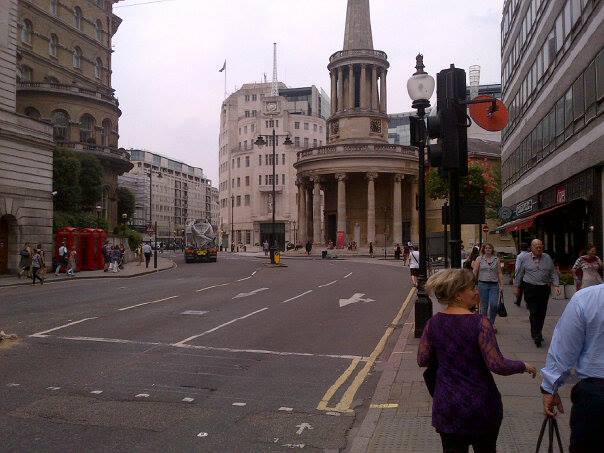 As I have mentioned before I am a big fan of Elvis Presley, both of the man and his music. He truly was an exceptional performer. Now my mum as a teenager had lots of his albums and his posters up on her wall. So it is fair to say that she is also a big admirer of his. So yesterday me and her went along to the brand new Elvis Exhibition at the 02 in London. It features over three hundred different items, which have been loaned from the King's Graceland Estate. The display charts his life right from his birth all the way through to the Las Vegas years. With lots of very personal items including his actual Birth Certificate, some of his army uniforms, original recordings and even a couple of the cars that he actually owned.
It was both brilliant and amazing to see all these stunning things together in one place. I thought I knew a lot about him and his life but I learned plenty of new things about him, including what a well respected soldier his was judging by his discharge letter. And also how good his manager the Colonel was at supplying merchandise and making extra money on the side. Even to the point where as well as making and selling I love Elvis badges they also produced some I hate Elvis badges. Genius, why limit your potential market, when you can just please everyone.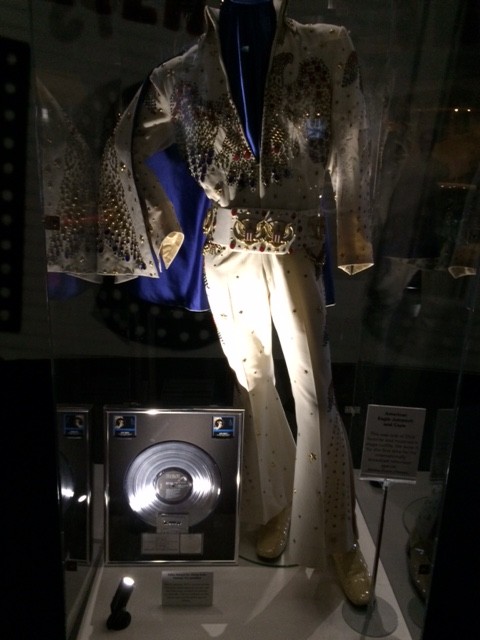 My favourite pieces on show, were the actual American Eagle style white jumpsuit that Elvis wore for the Aloha from Hawaii shows. Some of his other amazing jackets and coats that he had. And finally the massive TCB Ring that his wife Priscilla bought him. It is completely stunning. TCB stands for Taking Care of Business. Which was a kind of motto for his personal and professional life that he adopted. It was something which a select group of musicians and friends were included. Taken in to this kind of inner circle. It made sure people worked hard, got paid and got on with each other. It was his way of making sure everything was going well and everyone was looked after. And there was even a special TCB logo designed. Which was used on lots of different jewellery pieces that he and his friends used to wear. Although the ring he had, has to be the most spectacular item in that collection.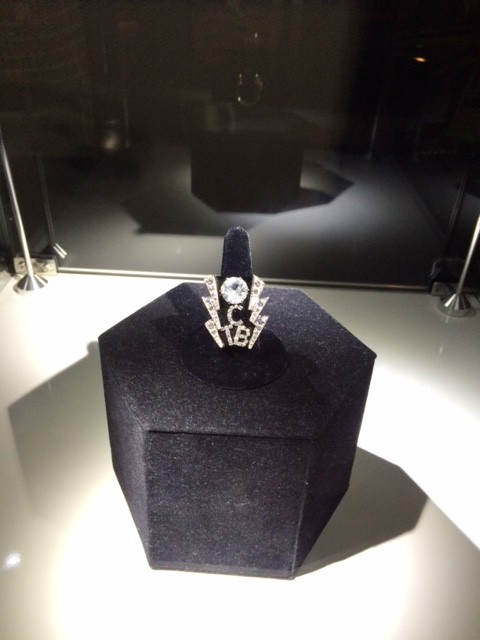 The exhibition is on at the O2 in London until next August and if you have any interest at all in Elvis Presley or just the world of music in general it is a must see event. This is the first and possibly only time so many of these actual original items will be here in England. As you walk around you hear lots of the great man's music and see lots of clips of him in action. Plus you can get yourself some fun photos at the end. Me and my mum had a great time there.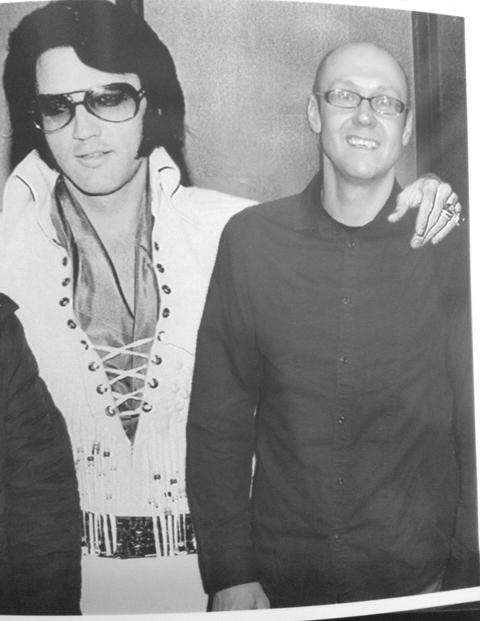 It is another busy weekend for me, I have a Christmas Party at a hotel in London tonight and then on Sunday it is my families traditional pre Christmas Drinks gathering. With a schedule like that I am very pleased that I have already finished all of my Christmas Shopping. Which I did in my normal way, all in one day and all at one place. It simply involves just writing a list of everything I need to get. And then going to a shopping centre to buy it all in one go, it works every time.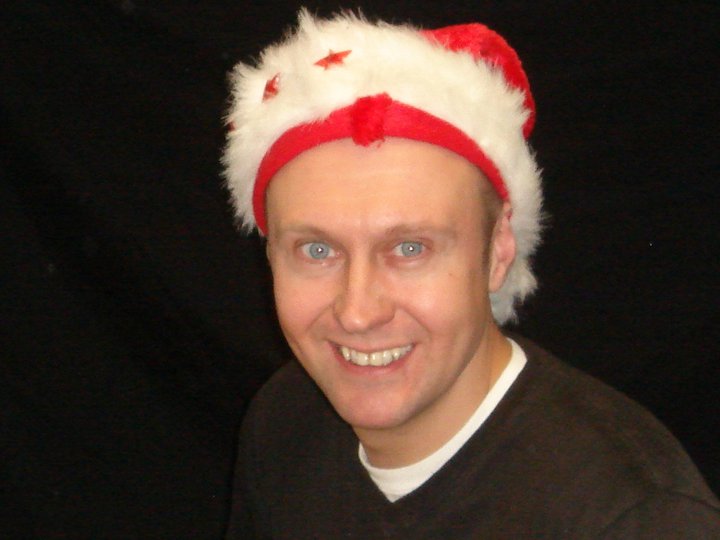 I am planning to have a fairly quiet family Christmas with a traditional dinner, lots of chocolate and cheese. And may be even a couple of drinks. Whatever you are doing over the festive period have a fantastic time. I hope you have been very good this year and that Father Christmas brings you what you want on the big day. Have a very Happy Christmas! I will catch up with you in a couple of weeks, in the New Year. Have fun, Cheers Neil.