Hi there, how are you doing? I hope you have had a good couple of weeks. Mine have been nice and busy, with quite a few fun things going on. I have made no secret of my total appreciation for Ant & Dec. And the great job they do on our televisions. I was watching Saturday Night Takeaway on ITV player a couple of Sunday's ago and was surprised to see Wembley Stadium featured on the show.
You know how they always use different locations to display the audiences faces for when they randomly select one to play "Win the Ads". Well they were using the giant screens at the front of the stadium to do this. Now I was working in the Wembley area on that Saturday evening. I did wonder why the central Arch was fully lit and bright red in colour, as I was waiting at the train station to go home. Then obviously when I caught up with the programme the day after, I realised why. If I had known in advance I would have gone there and tried to get myself in the shot. May be that is why nobody told me.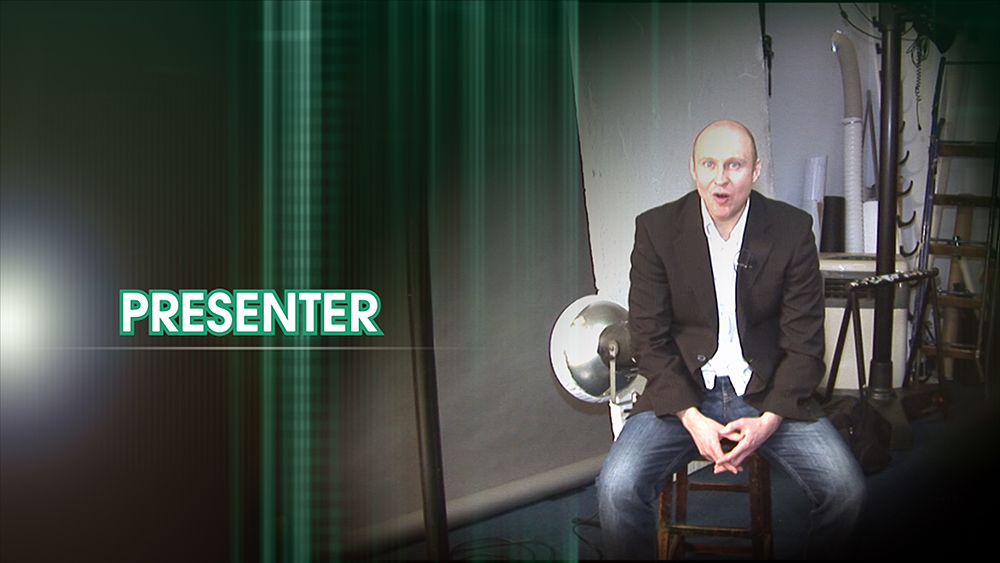 Well I can confirm I did use my surname and my minimal Irish roots to justify going to London to celebrate St Patrick's Day in style this year. I went to my favourite pub in the capital. Which just so happens to be the Irish Bar in Rupert Street off Leicester Square called Waxy O'Connors. I have long maintained that they serve the best Guinness in London.
And I certainly enjoyed having a few pints of the black stuff in there on this special occasion. It was as you would expect packed full of lots of very happy people, who were dressed mostly in green. There was traditional Irish music being played by a live band. The atmosphere was great, everybody was just there to have a good time, a few drinks and a bit of a sing-song. I really enjoyed it. It was a great way to spend the day.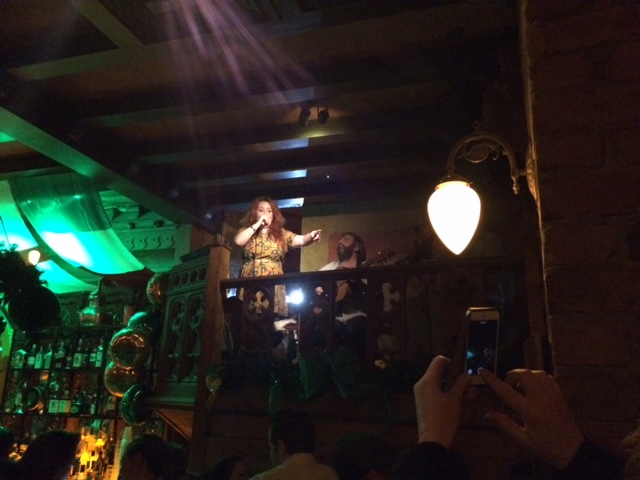 While I was in London celebrating I managed to also catch up with a couple of friends, who I used to work with. Including one who just happened to have randomly been up in London for a few days from his home in Cornwall. It just shows you the power of social media. I put on Twitter my plan's for the day ahead. I then saw that he said he was coming to London, so we exchanged messages. Then a few hours later we were meeting up in a pub for a couple of drinks.
His name is Scott Temple. I used to work with him at Ivel Fm in Somerset. So it was great to see him and have a good catch up. Which did of course include a bit of reminiscing, as well as a more general conversation about radio. He is currently working at Pirate Fm in Redruth. So all things considered the day worked out perfectly. I think I might do a very similar thing next year on March 17th.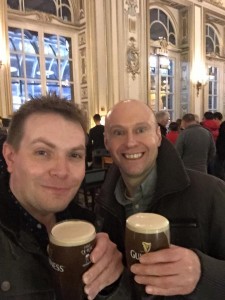 I went to see the Book Of Mormon last Wednesday. It was a musical I have been wanting to see for a while and I had heard some brilliant things about it. So I was excited to finally get to see it. I have to confess that prior to going along I did not do any further research on it at all. So I had no idea about the plot, the cast or what to expect at all. It is currently showing at The Prince of Wales Theatre. Which is one I do like and one that it easy to find, as it is right in the middle between Piccadilly Circus and Leicester Square. I had a decent seat near the front of the balcony. Which I settled in to just before curtain up, with absolutely no idea of what to expect.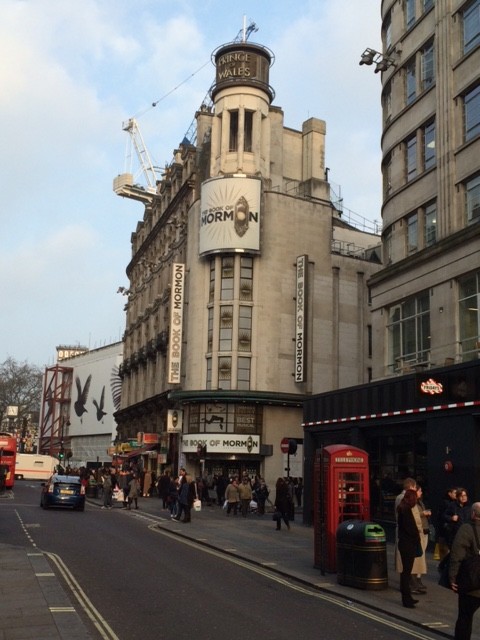 From the opening number, which was an upbeat real show setting song. That was brilliantly written and cleverly performed, I was transfixed. It does warn on the tickets that it contains explicit language and I would agree it is not for the faint hearted. But you need to remember that it is written by the people behind South Park. So you should already realise that no subject is taboo. And that they will be happy to use the full colourful range of the English language that is available to them. As they confirm beyond no reasonable doubt about ten minutes into the performance.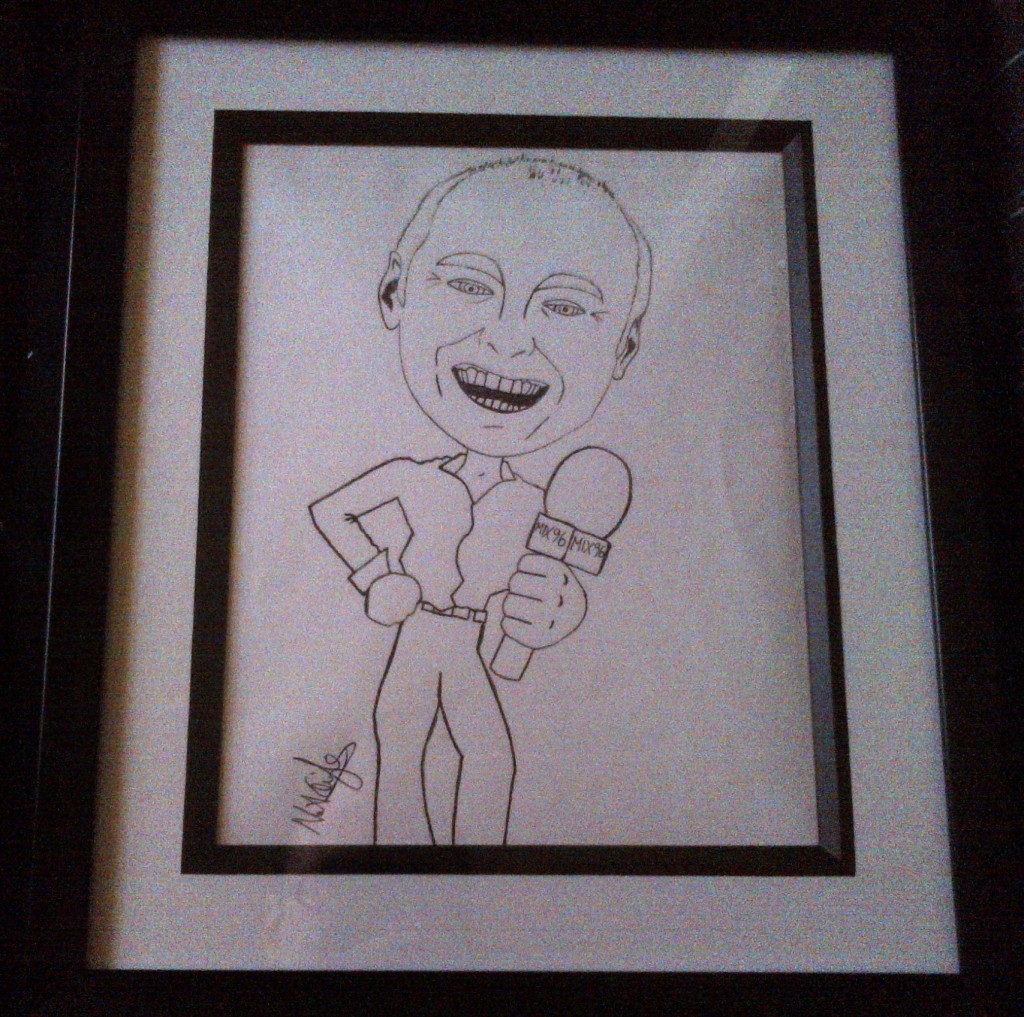 It is so hard to do a funny musical with songs that are catchy, that contain great lyrics and that make you laugh out loud. But the team behind this production manage that with ease. The cast many of whom have come with the show from Broadway are all brilliant. Aside from the main plot itself. There are so many small sub plots and lots of random and sometimes surreal visual jokes. That you really have to concentrate on what is happening on stage or you might miss something.
It is a totally brilliant show, thoroughly entertaining, extremely funny. And you might find that it can actually start some big serious conversations about life and your views on it. If you are not easily offended, are open minded and fancy a laugh. I would go and see it while you can, as it closes in London fairly soon.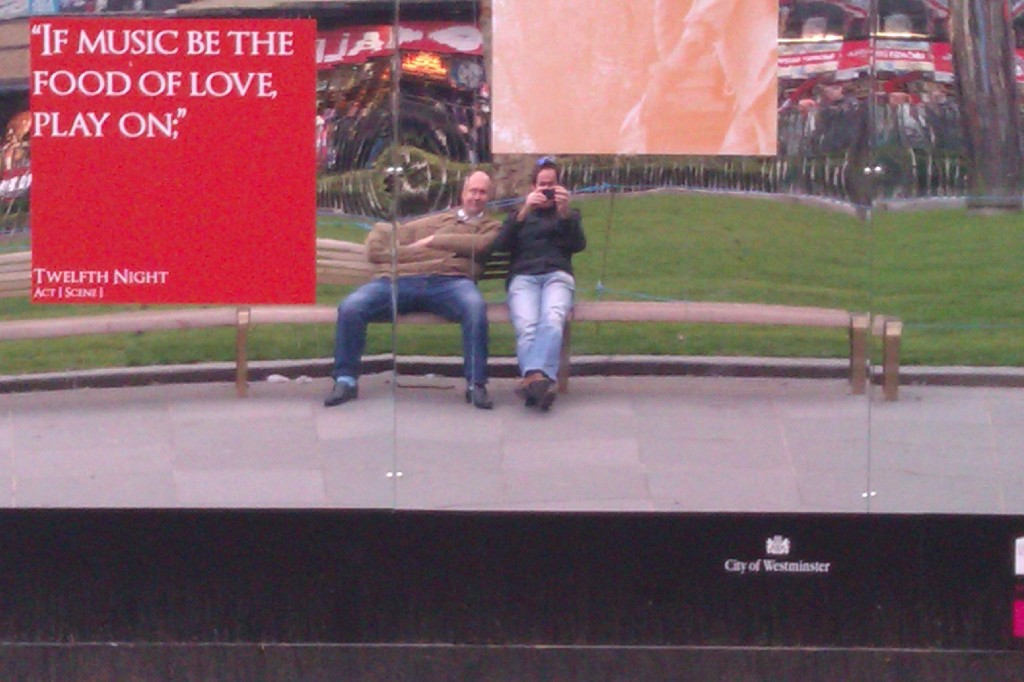 I finally got round to going for a meal at my local Indian Restaurant last week. It has only been open for about ten years. May be I have been somehow subconsciously avoiding the place. As the building it is in used to be a library when I was a young child. So I think the last time I had previously been in there was when I got a book out when I was about five. Anyway the reason I went along really was because my mate Alvin was there doing his Elvis Show.
It was an all in fixed price for a set menu meal with the entertainment included. Firstly I have to say the food was fantastic. A great big selection of starters to share. Followed by a huge selection of main courses to pick from with rice and naan bread included. So for that alone I will be definitely be going back there. The staff were really friendly and helpful to. So it was a nice all round dining experience.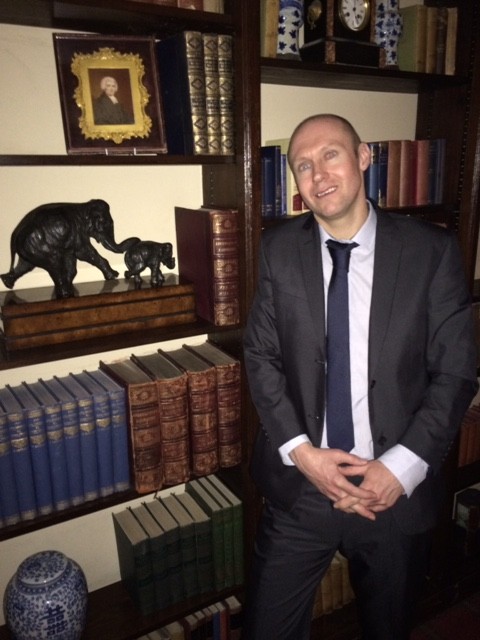 I have seen Alvin perform many times in the eighteen odd years I have known him. In anything from small venues to big West End Theatres and he always puts on a great show. With the same energy and enthusiasm. Which is the mark of a great performer. My mum is a big Elvis Presley fan so he once made an appearance at one of her birthday parties for me. He was brilliant and brought the house down. As ever on this night in the Indian he was great to.
He is a massive fan of the man he portrays and has studied every detail of the performances his idol used to give on stage. And brilliantly recreates them. Alvin is also a very good comedian, so he mixes his great vocal portrayal of the King with lots of jokes and lots of humour. If you know anything about Elvis. You will know that he himself had a great sense of humour. He liked to laugh, be a bit cheeky and have some fun while on stage performing with the audience. Which is something Alvin replicates in his shows. So we had a funny night, enjoying classic songs, effortlessly sung by a mate, who was rocking a very stylish Elvis Presley white jump suit.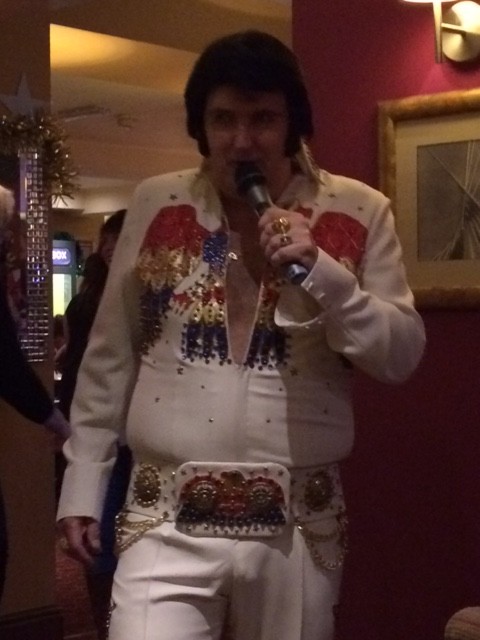 My comedy teacher has just released the third version of his book "Get Started In Stand Up Comedy (Make Em Laugh). That man is Logan Murray. As well as being an author on the subject. Logan also runs lots of Stand Up Comedy Courses at various locations throughout the year. I was lucky enough to attend one of his eight week courses in Tring a couple of years ago. When I became part of the brilliant Roving Comedy Night as part of the Tringe Festival.  This was when I finally got my first taste of doing some stand up comedy. After thinking about giving a try for about the previous five years. Logan is a hugely experienced comedian and a brilliant teacher.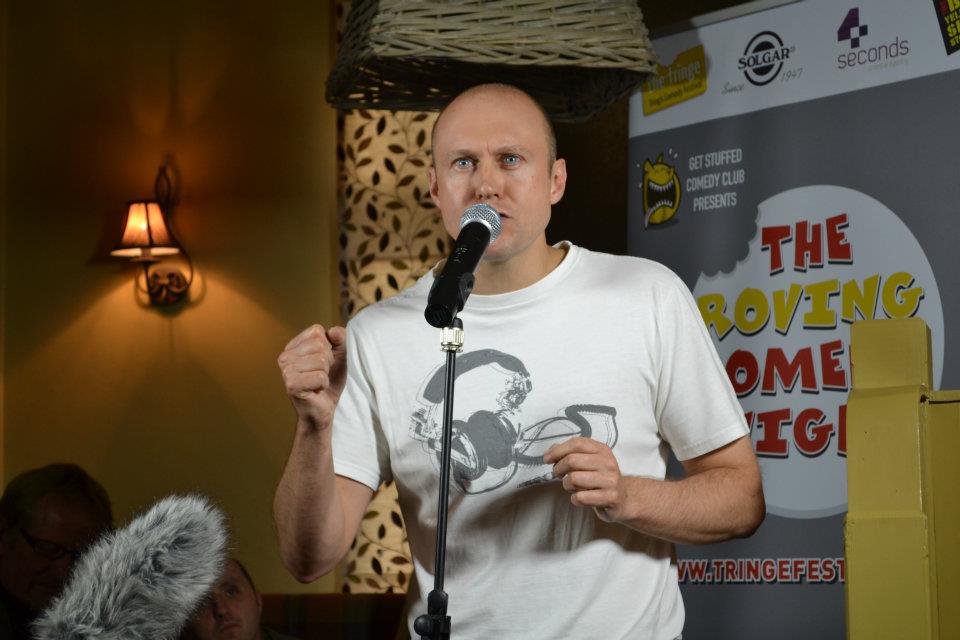 It was quite intensive in that the sessions were three hours long. But the time flew by as it felt like we were just messing about and having a laugh the whole time. Doing many improv and joke writing exercises. While trying to release our inner child. Then after seven weeks of basically pratting about each of the group had produced five minutes of original material to perform four times in four pubs in Tring on the Roving Comedy Night. Not only is he a great teacher, funny, interesting and engaging. He is so encouraging and is happy to give up his own time for you to go through your routine and to give you some one to one coaching in the lead up to your first big performance.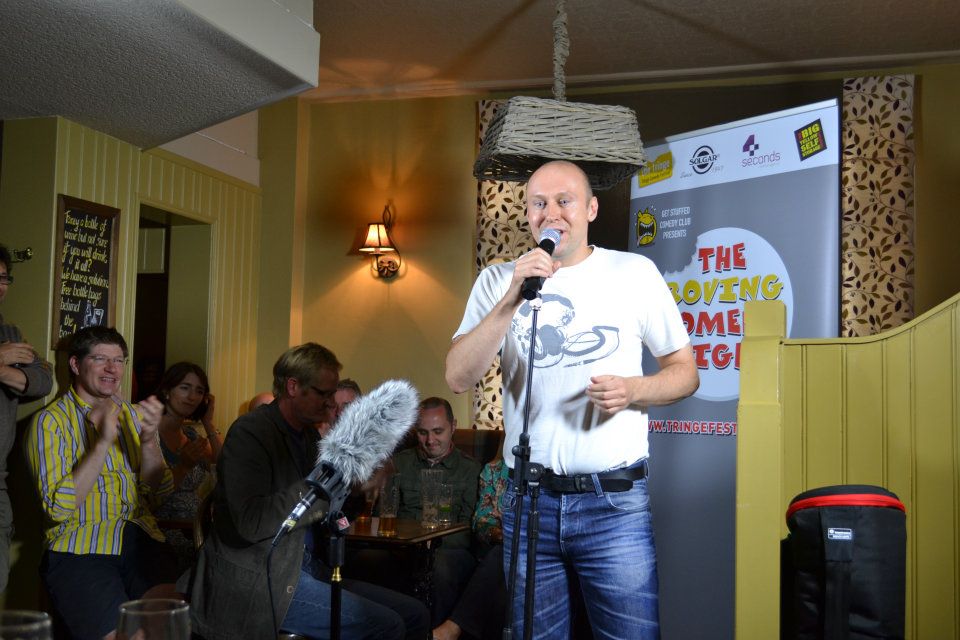 If you have ever wanted to try stand up comedy. My advice would be just go out there and give it a go. You will never know if you are any good or not until you try. I would recommend having a look a the book first or even better if you can why not do one of the courses. Even if you do not become the next big thing and if the gig at the end of it is the only one you ever do. It would still be worth it for the great experience. And you will still learn things that will help you with your everyday life. Doing the course does give you a great insight into comedy and it will certainly give you a good giggle, which I personally think is very important in life. Make jokes not war.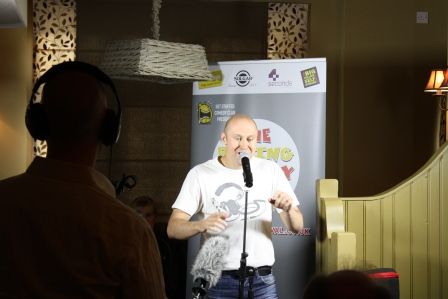 I did manage a celebrity spot, while I was in London recently. Well I did thanks to a little bit of assistance anyway. It was while me and my sister were walking through the ticket barrier at Marylebone Station. As we were going through I saw a women with blond hair heading towards me. I thought I recognised her. I was convinced I knew her or had at least met her before somewhere. So I gave her a very nice polite smile as she walked past. Then moments later my sister turned to me and said did you see Jo Joyner just then?
Now I have to confess I do not really watch Soap Opera's. So I did not realise it was the actress who played Tanya Branning in Eastenders. Now as I said she did look familiar, but I have never met her previously. So I now just hope she did not think my smiling at her was too weird. I was only being friendly to someone I thought I already knew.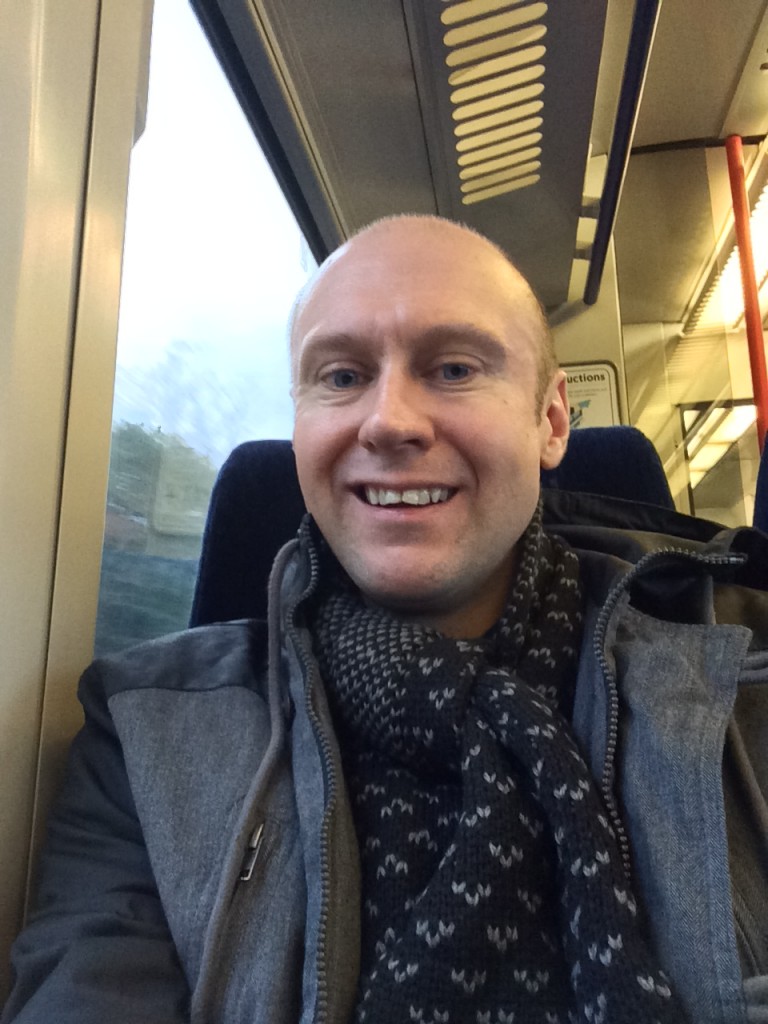 April is already looking like it is going to be a really fun month. It is of course Easter Weekend next weekend. So that means you can legitimately have chocolate for breakfast right? And who doesn't enjoy a nice Hot Cross Bun or two? I am going up to Liverpool for the Grand National weekend, which I am looking forward to. It will be absolutely buzzing up there for that event.
Then at the end of the month I have been offered the chance to go along and see an episode of Celebrity Juice being filmed at the Elstree Studios. I am a big fan of the show. It normally gets some very good guests on it. It is crazy enough on television, so I am expecting it to be total carnage in the studio and lots of fun of course.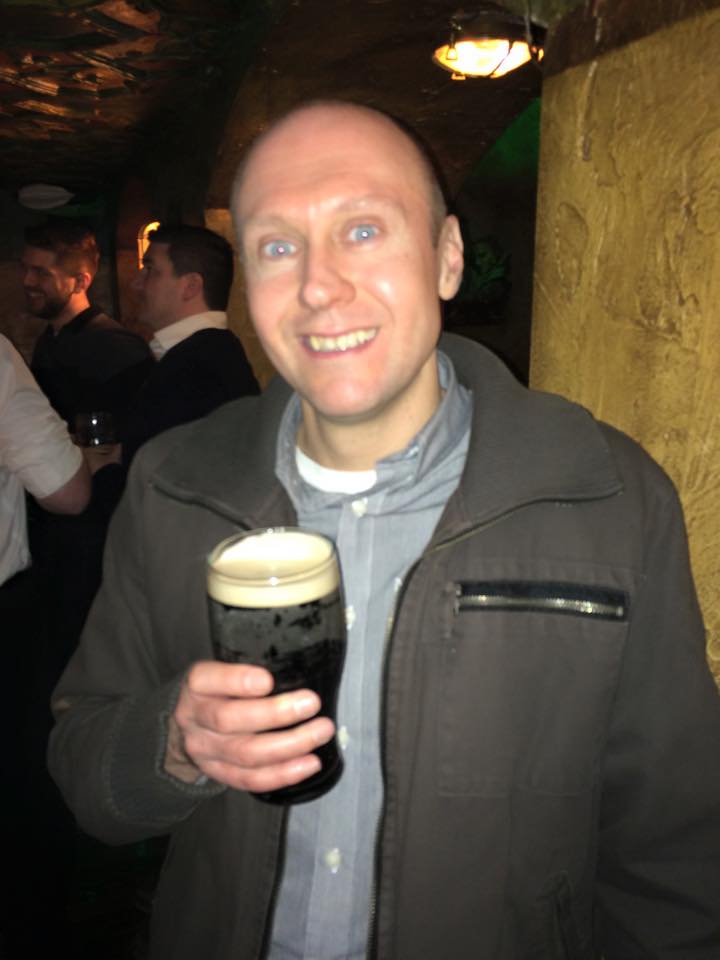 Have fun and we will catch up again in a couple of weeks. Cheers Neil.