Hi there, how are you doing? I hope you have had a really good couple of weeks. Mine have been fantastic and included a top week spent on holiday in Gran Canaria. I stayed in Playa Del Ingles with a mate of mine for seven days chilling and relaxing in the brilliant sunshine. That is the Canary Islands trade mark. During their last winter the lowest temperature they had was twenty degrees celsius. The trip it is fair to say, did not get off to the greatest of starts though.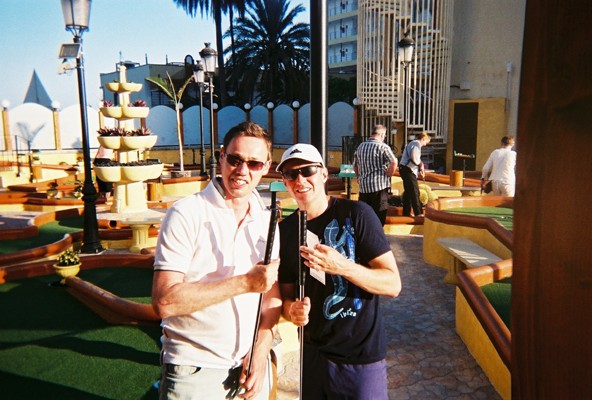 We were waiting outside my friends house for the taxi to take us to the airport at around three thirty in the morning. When I got a phone call from the driver informing me that he was waiting at Luton Airport. And he was wondering where we were. He had misread his instructions and got the journey the wrong way round. Fair play to the Taxi company though. When they realised the mistake. The owner got up raced over to us and still got us to the airport in plenty of time for our flight. But it was a bit more stress than I was hoping for, right at the start of proceedings. Specially at that time in the morning.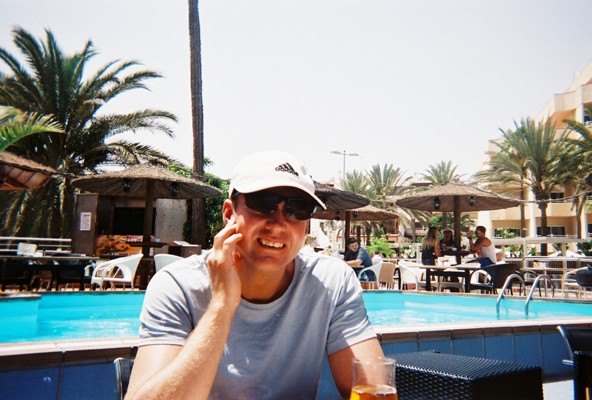 Thankfully the rest of the journey went very smoothly, great flight and ride from the airport to the hotel. And by one o'clock that day. We were sitting looking out at the sea having a drink. It was the second time I had been to Gran Canaria. And once again I can have no complaints about the weather. While we were there the average temperature during the day was around twenty eight degrees celsius. Which makes a rather nice change from being here at home in England. So therefore I have returned tanned and relaxed from from my time away.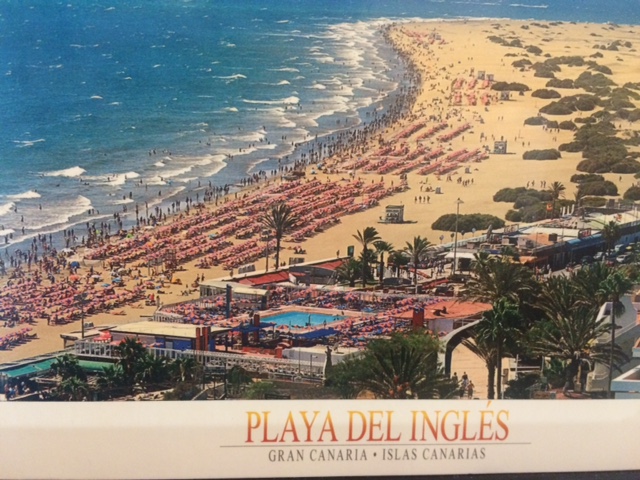 Playa Del Ingles roughly translates as the English Beach. Now do not get me wrong I do love England. But it is like no beach I have ever been on in Britain. We have lots of great beaches but the weather, sea and atmosphere are never that hot back home. That said the sea there is a little lively at times. It made paddling in the sea quite a challenge with an occasional battle to stay on your feet and in your costume. Depending on if the tide was coming in or not.
Then right next door are the Maspalomas Dunes. Which are amazing. We went for a very long walk through them and it is like being stranded right out in the middle of a desert. If you do ever go there they are definitely worth a visit. But just be aware that they do actually back on to a nudist beach. So you may see some more sights that you actually bargained for.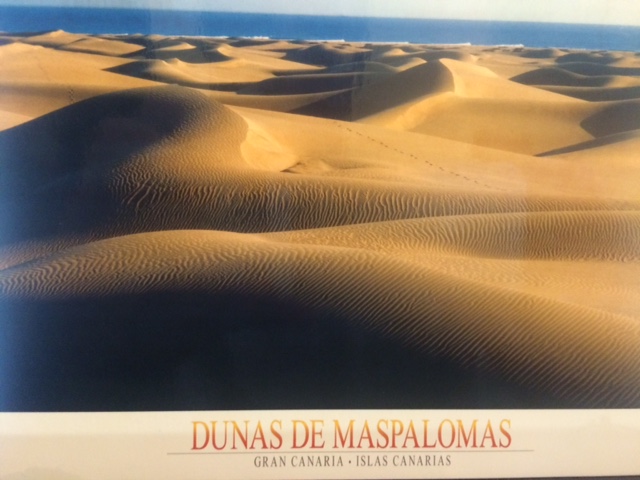 There are lots of Irish Bars around. You could hardly move for them. But as a Quigley this was fine with me and I always made sure I went to at least one or two of them every night, we were there. All the people we met in the resort were really friendly and helpful. We also found this nice beach bar called Sahara. Which during the afternoon had a guy with a guitar playing and singing a variety of cover songs. He was really good. It was great to sit there listening to him.
Although I think he was Spanish and just kind of learnt the English lyrics to each one. Which did lead to a couple of shall we say interesting pronunciation's of certain words. Our particular favourite was just one word during his version of Matthew Wilder's Break My Stride. Each time I hear that song in the future it will remind me of this holiday. "I've got to keep on mooing"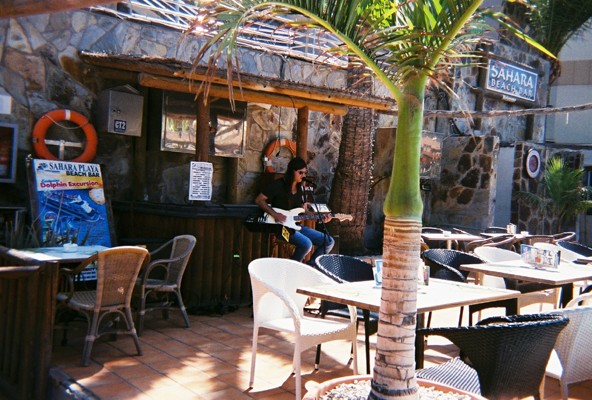 This weekend it is the Glastonbury Festival from that world famous farm in Pilton, Somerset. While I was working in Yeovil I was lucky enough to be able to go along and experience this magical event for myself. The first time I went it was for the whole weekend from Thursday to Sunday. It was with Robbie Lane a colleague and friend of mine from the radio station. We had backstage passes and got to pitch our tent in the backstage camp site. This is behind the two main stages the Pyramid Stage and the Other Stage.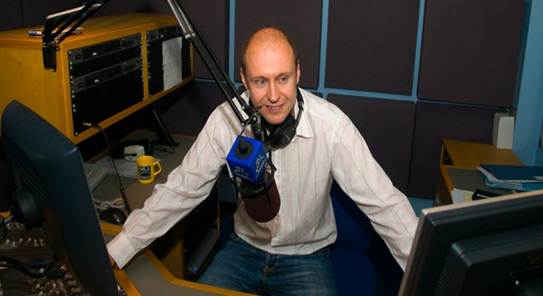 There was a bar and cafe there. Plus a special path to get to each of the two big stages. Which meant it was possible to move between them in about ten minutes. Which if you have ever been to the Festival, you know will take normally at least forty minutes. If you are going the public access way there. I had an amazing time and saw so many great performances from lots of different acts and bands including The Waterboys, Lily Allen, Amy Winehouse, Kaiser Chiefs, Artic Monkeys, Killer's, Paul Weller, The Who, Shirley Bassey, Iggy Pop, Manic Street Preachers, Arcade Fire and Kasabian to mention but a few. Great times. Even if it did mean sleeping in a tent.

While we were living back stage for the weekend. As you can imagine we rubbed shoulders with quite a lot of celebrity's who were there. Just to give a little flavour of what it was like. Here are just some of them Will Young, Mark Owen, Stephen Merchant, Kate Moss, Keith Allen, Harry Enfield, Dara O'Briain, Jo Whiley, Marc Ratcliffe, Phil Jupitus and many many more. It was awesome to be there soaking it all in. The site it is held on is huge and there is so much going on.  You are always going to miss more than you will ever get to see there. Brilliant fun, though.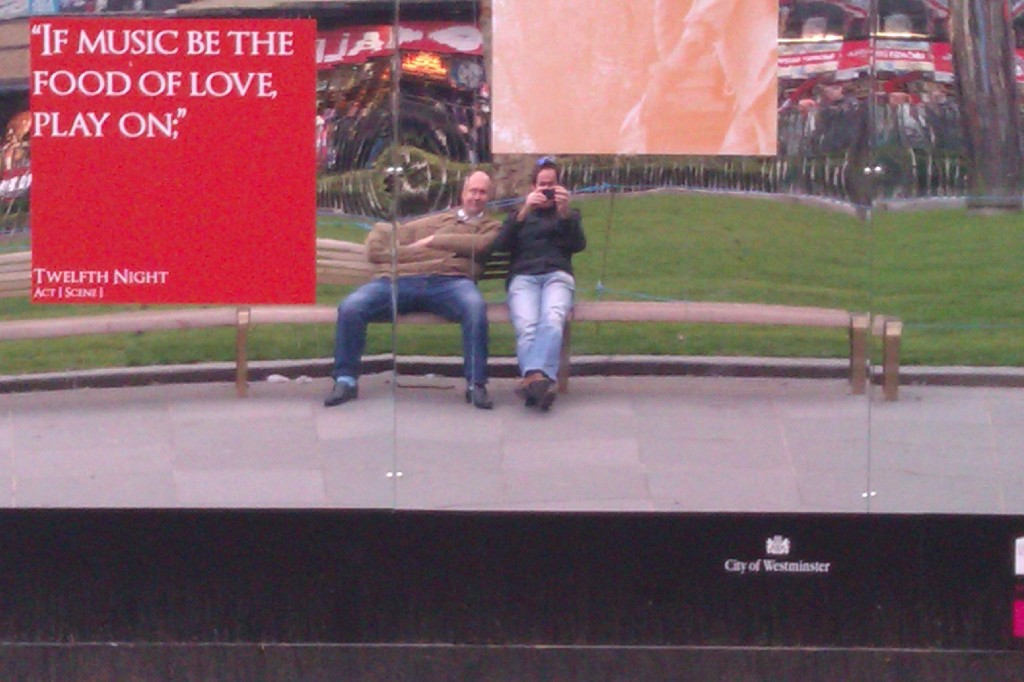 The second time I literally just popped along for the Sunday to see Mark Ronson, Neil Diamond, Scouting For Girls and The Verve. I did again have backstage access. So I did make sure I visited the bar area. So I once again got the full VIP Glastonbury experience. I am enjoying this years coverage and watching and listening to as much of it as I can.
I am missing not being there, but not necessarily sleeping in a tent and wading through all that mud. If you have never been and one day get the chance to go. Even if you are not sure if it is your thing or not. Just do it and trust me you will have a great time. I still plan to go to it again at some point in the future.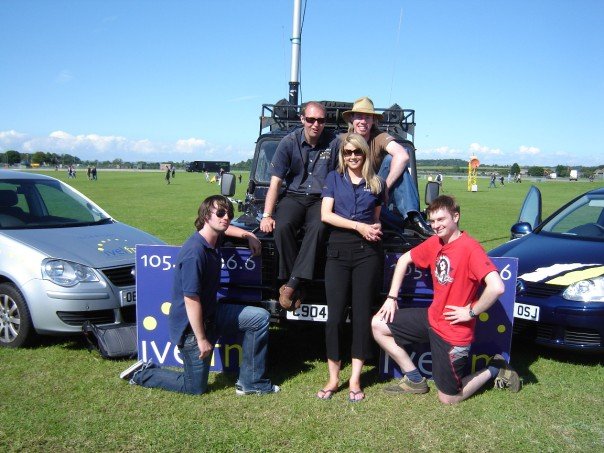 As ever I have got a busy week coming up with lots of fun things to do. On Monday I am once again back at the London Studios in Waterloo to see the legend that is Phillip Schofield record a new episode of Mr & Mrs. I am looking forward to it. I really like the awkwardness of that show sometimes. It will be interesting to see which couples are on. And also if there are any answers to the questions that can't possibly be broadcast so have to be re-done to make them television friendly. I have long admired Mr Schofield, since I grew up watching him present children's TV from the broom cupboard. So I am very excited about seeing him in action live for the first time. It should be lots of fun and a good evening out.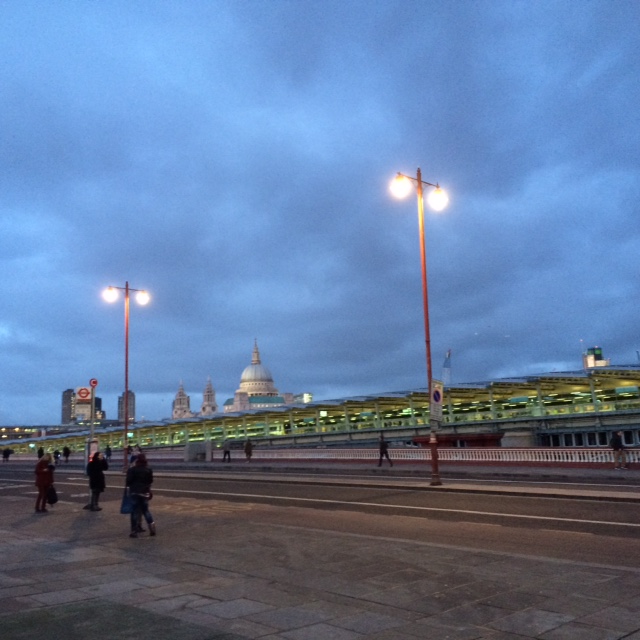 Being a massive fan of live comedy. I do like to get to as many gigs as possible. So I am off back to the Museum of Comedy to see the excellent James Acaster on Wednesday. He is doing a work in progress show in preparation for the Edinburgh Fringe Festival. Talking of great live comedy this year's Tringe Festival kicks off tomorrow night with The Roving Comedy Night. Good luck to the latest batch of trainees. You will all be great and will really enjoy the experience to. I am sure you will all make the teacher the lovely Logan Murray very proud.
I still have such fantastic memories of being part of this myself. It is great that you on your first gig get to perform with a professional comic. Which helps so much and really adds to the excitement. To find out more about this year's Tringe Festival, just click on the link.  Tringe Festival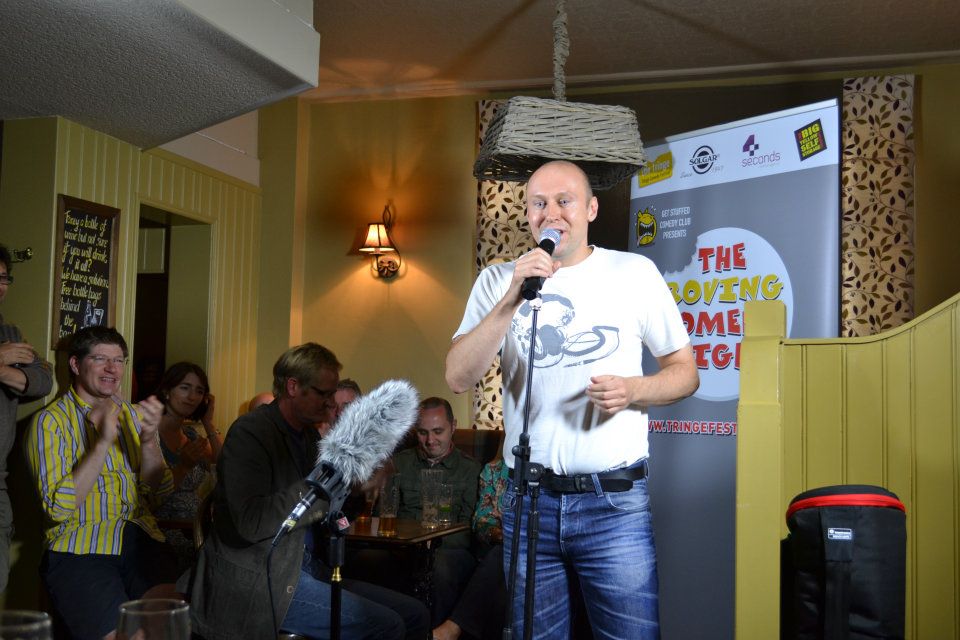 If you remember a couple of weeks ago I did some filming for the new series of the Sky One show hosted by Lee Mack called Duck Quacks Don't Echo. Well this coming Friday I am going to the Pinewood Studios to see an episode of the programme being recorded. They have a panel of celebrity's who argue the case for certain myths or beliefs. Before they then show an experiment that they have carried out to try to prove or disprove the theory. And see if that person is right or not.
I have no idea currently who we be on when I am there. But I am a fan of Lee Mack, so I will be happy just seeing him. However the guest list for the first series of the show was pretty impressive, so I am expecting this one to be just the same. You never know it might be the one that features the experiment that I was involved in. Which would be brilliant and very funny.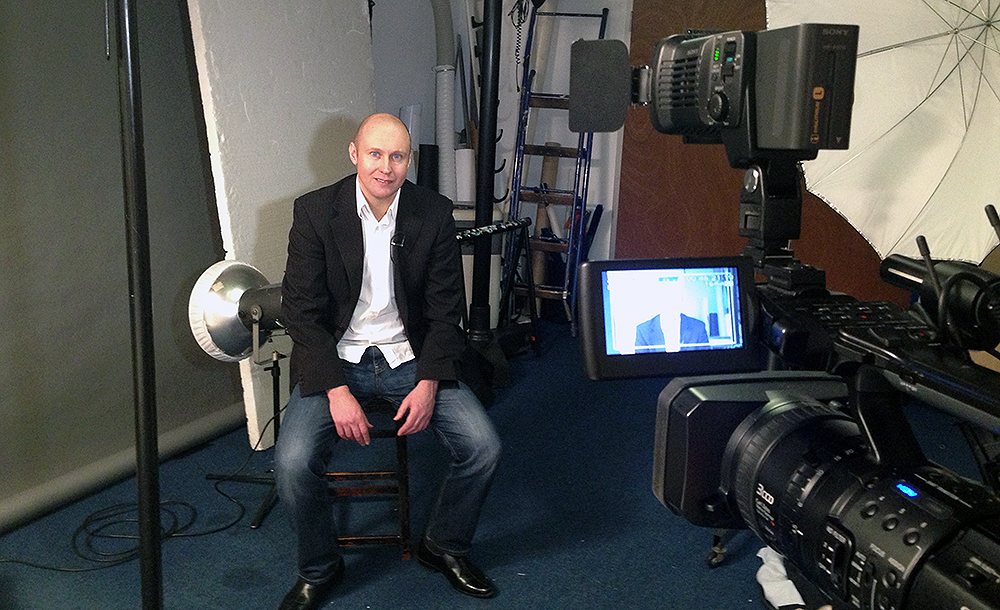 Have fun and we will catch up again in a couple of weeks. Cheers Neil.