Hi there, how are you doing? I hope you have had a really good couple of weeks. Mine have been very busy with lots of fun things going on. Although I did not make it up to Manchester as planned a few weekend's ago, sadly. I was meant to be heading north to see an old school friend and his family for a few days. As part of the visit we were going to a party to celebrate his in-laws fortieth Wedding Anniversary.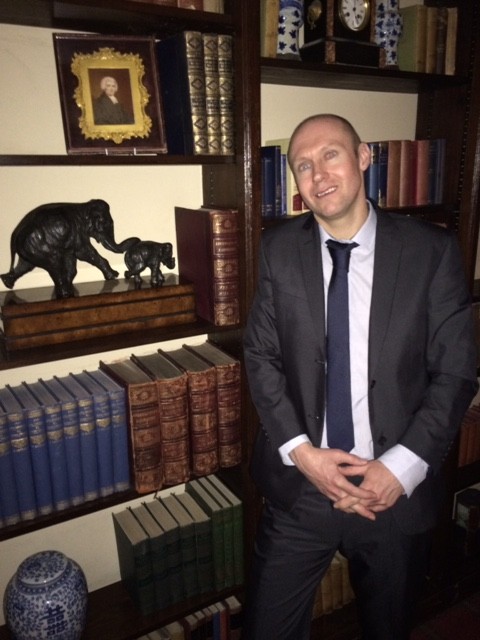 About an hour before I was due to catch the train I got a phone call from my mate saying his wife and children had been struck down by a sickness bug which appeared to be working its way through the family. So we had a chat and we decided I would not go and see them. Which was a shame but made sense as you do not want a house guest when you feel rough and I will be totally honest I did not fancy getting it.
So instead I stayed at home and had a quiet night in breaking my self imposed month long ban from alcohol with a few glasses of a very nice red wine, while listening to some ace music. The plan now is to go and see my friend and family in a few weeks time instead when they are all back to full fitness. Unfortunately none of them were even well enough to attend the party themselves but the good news is they are all better now.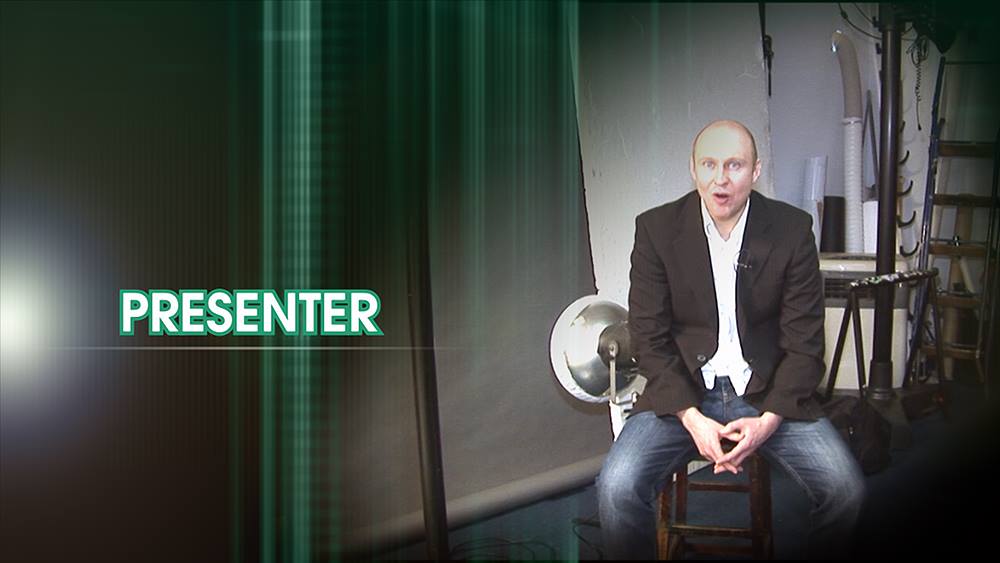 A couple of weeks ago now I went to an audition to be on another brand new fun general knowledge television quiz show. Which will be on one of the major networks. It will be hosted by an excellent presenter, who has presented big classic television contests in the past and is also known as a sports broadcaster to.
As ever this experience involved going to the production companies office, playing a few light hearted games and talking to them about my favourite subject, me. Then we actually got to play a quick trial version of the show's end game. Which was brilliant fun. All of this is filmed, so the casting team can watch it back and then decide from the footage who they want to appear on the show.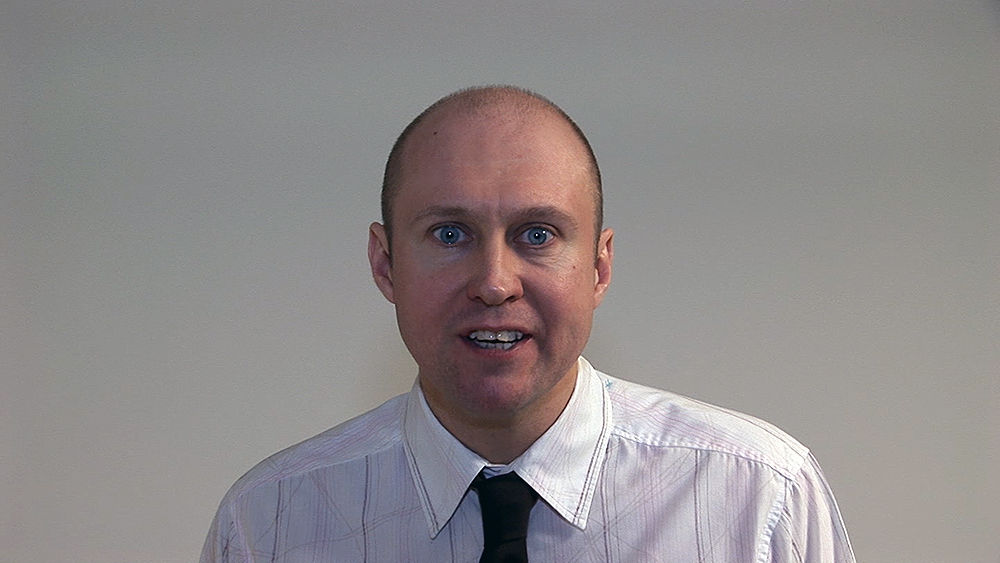 There were some interesting people there including the actor who used to play the postman in Rainbow. He also appeared regularly in Super Gran for a bit as well. I also met the women who was surprised live on national TV last year by This Morning when Phillip Schofield and Holly Willoughby took over her house and presented the whole of the show from there. Everyone was great fun, all fascinating people with some great stories to tell.
I am still currently in contention to appear on the show. Which if that comes off will be brilliant. It is due to be filmed around the middle of March. So fingers crossed I get selected to do it. I cannot say any more about it at the moment but when I can I will. I will let you know if anything develops with it and ultimately and also hopefully when I will be on your television screens playing it. It is a simple, fun and new concept for a game. Which I really do like.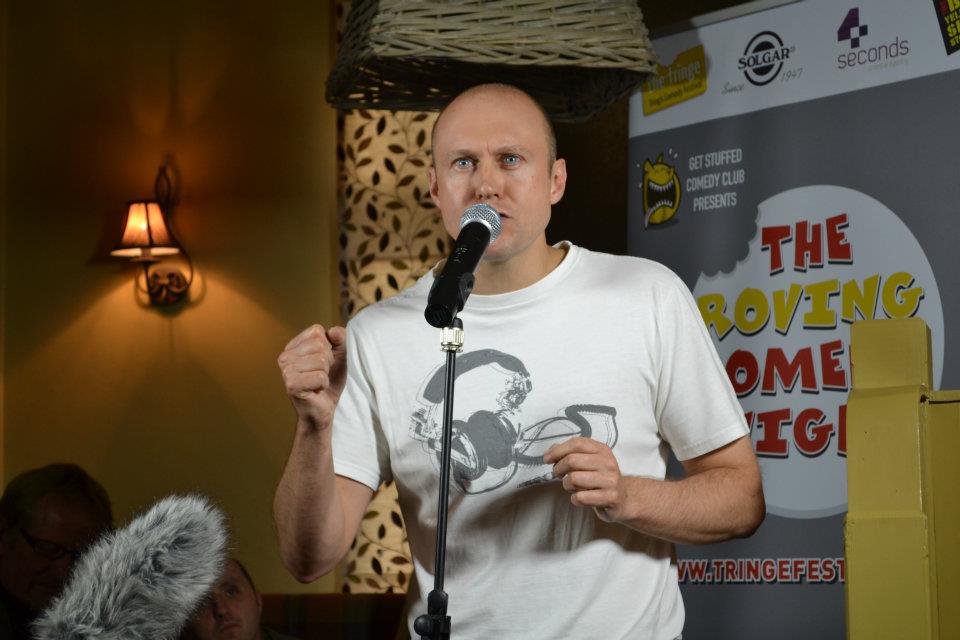 Last Friday I went along to the Press Night for the latest West End production of Nell Gywnn at the lovely Apollo Theatre in London. It is written by Jessica Swale and stars Gemma Arterton in the title role. It has most recently enjoyed a highly successful run in Shakespeare's Globe Theatre. Before getting a new cast and then moving to its new home until the end of April. Which is the Apollo.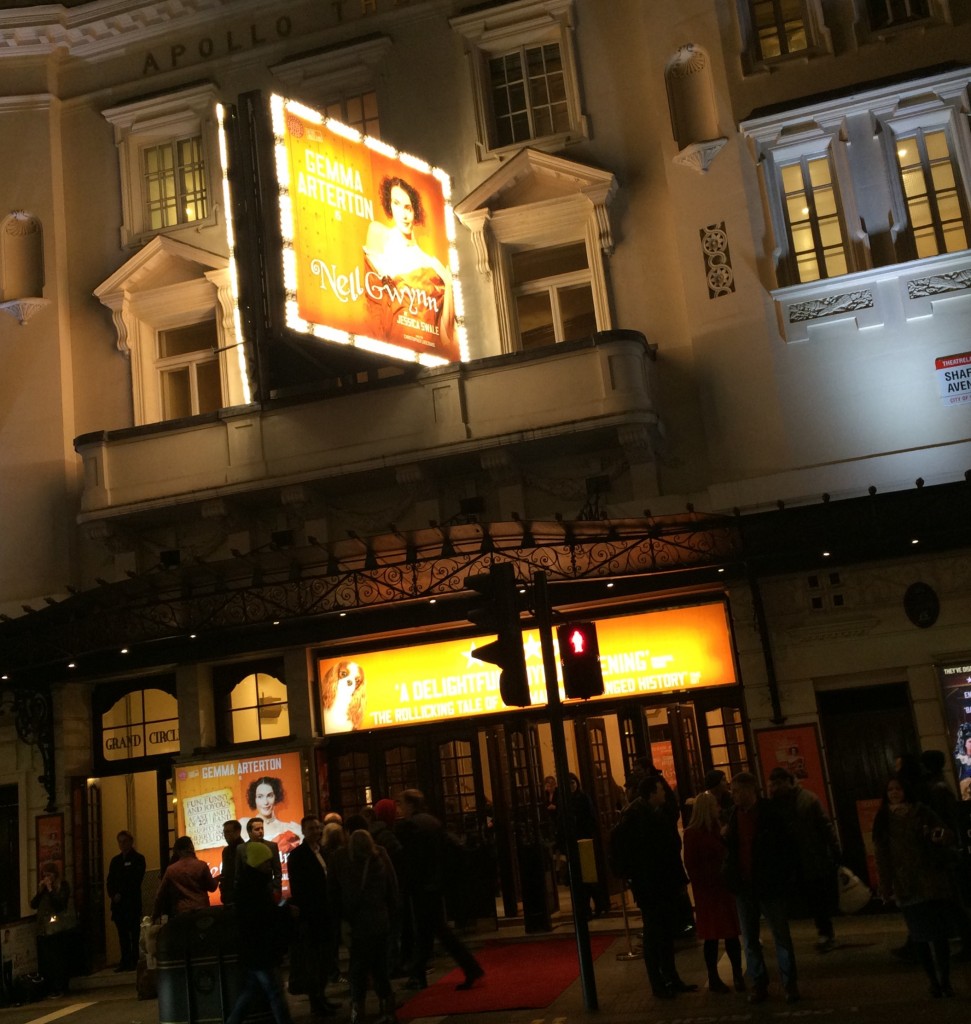 I had no real idea what to expect if I am totally honest but I really enjoyed it. And I had a fantastic evening. I thought Gemma Arterton was absolutely sensational in the lead role. She played it brilliantly even to the point where as her status in life improved by association, so did her accent. As it got a little bit posher. Nell Gywnn is a quite amazing historical character. With her confidence, humour and straightforwardness you could argue that she was well ahead of her time in many ways.
The whole cast were brilliant and it really was a slick performance. There is lots of clever and in parts slightly risque comedy with plenty of innuendo thrown in for good measure. Plus some singing and dancing to. So it is the total all round entertainment package. I would recommend seeing it, if you at all can. It is an intriguing story told perfectly by a talented bunch of performers and will leave you feeling upbeat and possibly humming to yourself as you leave the theatre. And finally watch out for the cutest little dog almost stealing the whole show.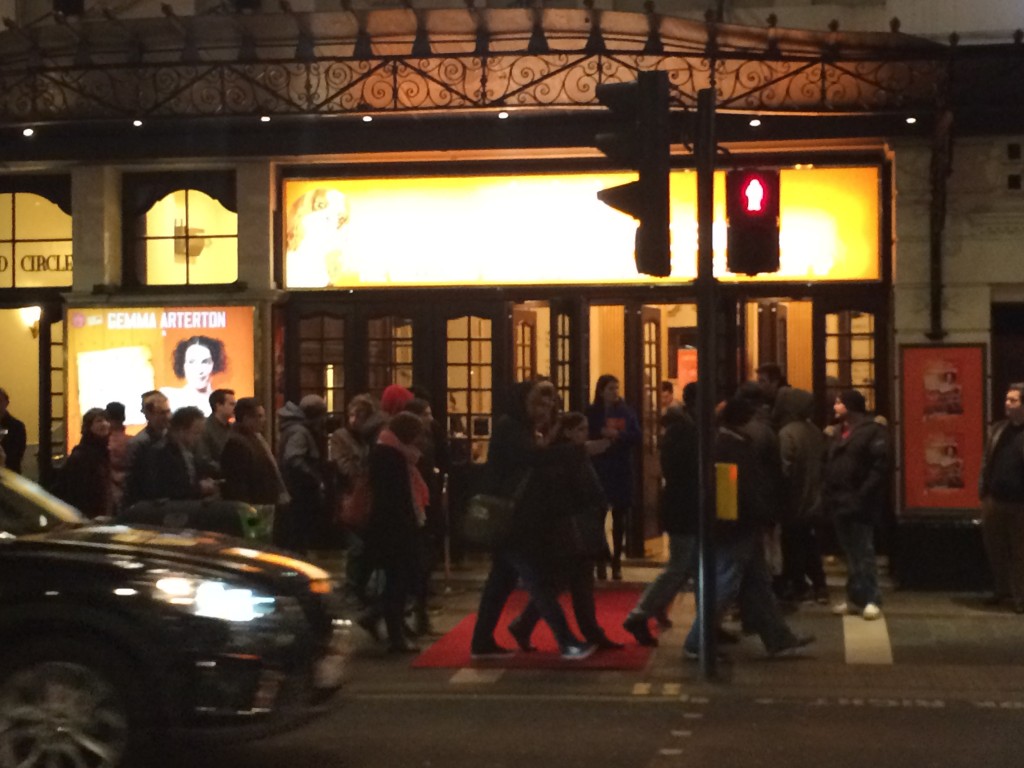 I actually enjoyed a theatre double bill last weekend. On the Saturday night I went to see the new Matthew Perry play. That he stars in and has written called "The End of Longing" I was a massive fan of the American sitcom Friends, to be fair I mean who wasn't? And I will confess that although I did really fancy Jennifer Aniston. Matthew Perry as Chandler Bing was always my favourite Friend.
I think I liked the fact he was constantly trying to make a joke out of every single comment he heard and every situation he was in. I think he may have reminded me of somebody! When I found out this production was on in London. I decided I had to see it. The play in itself is a very modern piece and supposedly slightly autobiographical about some of the demons and problems he faced during his own alcohol addiction issues.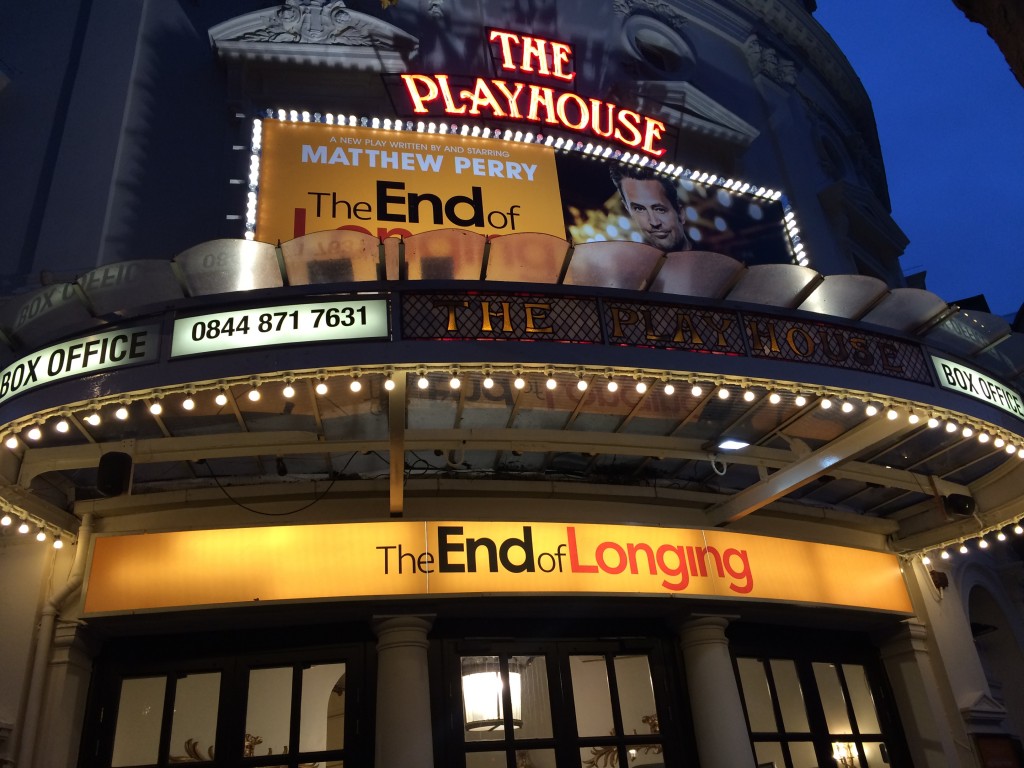 It is quite a dark play dealing with some very tough and serious subject matter. But it is funny with lots of laughs. The dialogue is quite fast paced. The plot and the story unfold very nicely and cleverly in front of your eyes. It has a lot of pathos to it and personally I liked the way it showed a lot of us are all fighting our own addictions and issues whatever they may be. But that with the support and love of the right person it can make these manageable.
If you are expecting to see a version of Chandler from Friends on stage you will be disappointed. But if you want to see a gritty hard hitting current yet humorous play then make sure you go and see it. The whole cast led of course by the writer and star Matthew Perry are all excellent. Especially in my opinion Jennifer Mudge, who plays her role of the stars love interest brilliantly. It was another lovely night out at the theatre. Which I really did enjoy. You cannot beat any live entertainment in my opinion.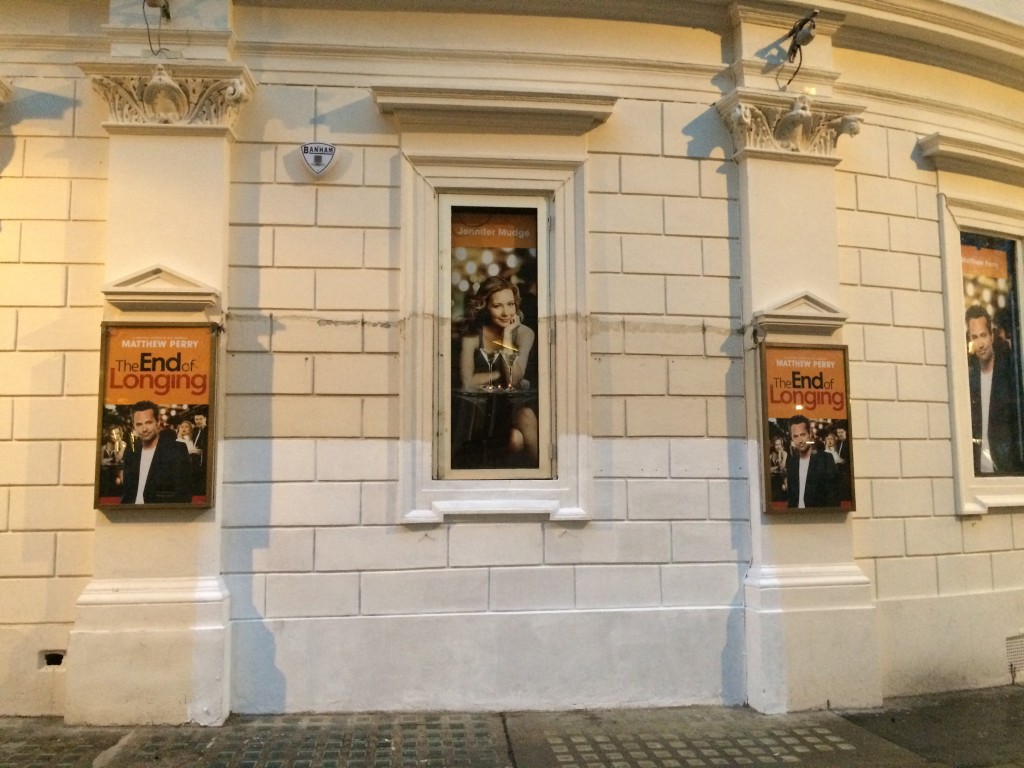 So I am currently reading Chris Evans' latest book. I have read his previous two, which were both autobiography's about different stages of his life and career. This third one though appears to be a more overall look at life in general. And from his own individual perspective what considerations should he be making as he approaches his fiftieth birthday this year.
It is interesting and he has looked at health and marriage speaking to experts in each of those fields. But I just want to know a bit more about his life and what happens at Radio Two. I will be sticking with it as there is a good chance I may well learn something from it. Plus I think the later chapters describe how one of my favourite television shows TFI Friday ended up making a big comeback.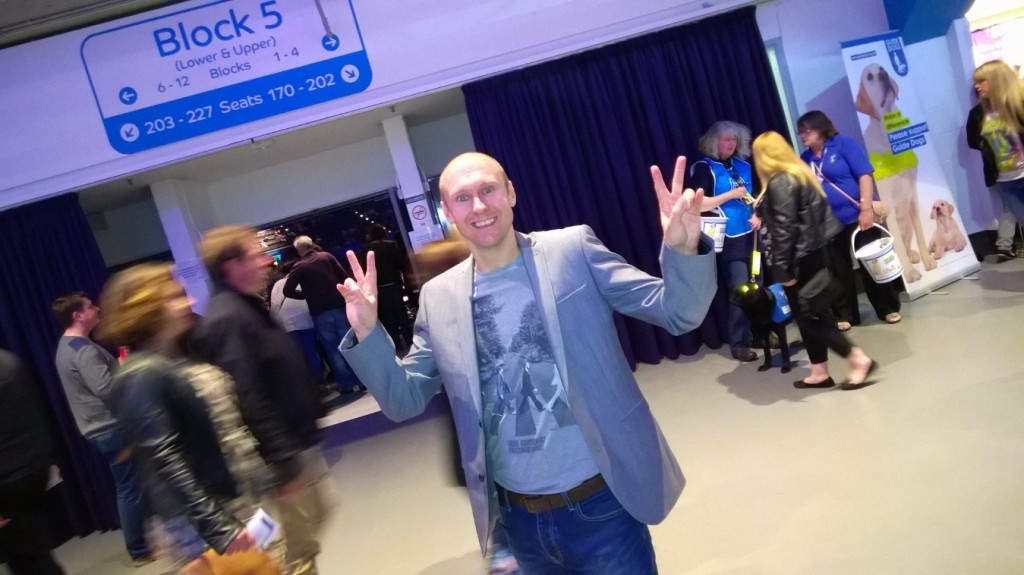 I am still in a little bit of shock at the moment. I have been a Tottenham Hotspur fan all my life. They are very much my team. I support them in every game they play in. I remember crying in the garden after Coventry beat them in the FA Cup Final in 1987 and I remember the huge celebrations at the old Wembley Stadium when we beat Leicester in the Worthington Cup Final in 1999.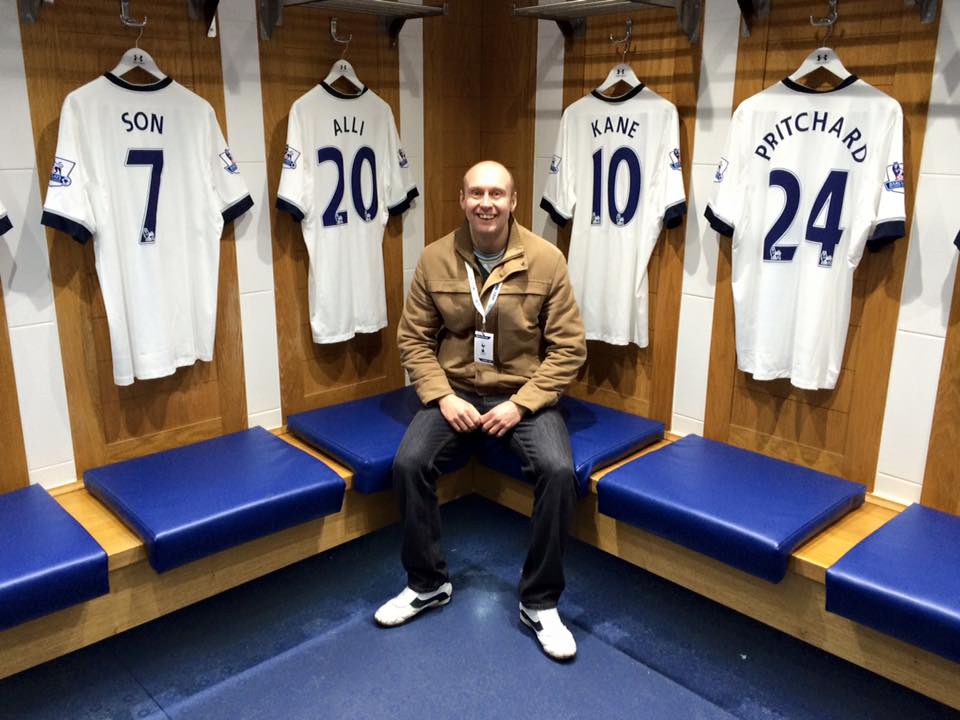 But never in all my years of supporting Spurs can I remember them in mid February being second in the Premier League. Just two points behind the leaders. This has never before happened in my lifetime. And I can't believe I am saying this but there is actually a chance my team Tottenham could win the league. Whatever happens between now and the end of the season I am going to be proud of my team and support them in every game. As the club motto says To Dare is to do. Come on you Spurs!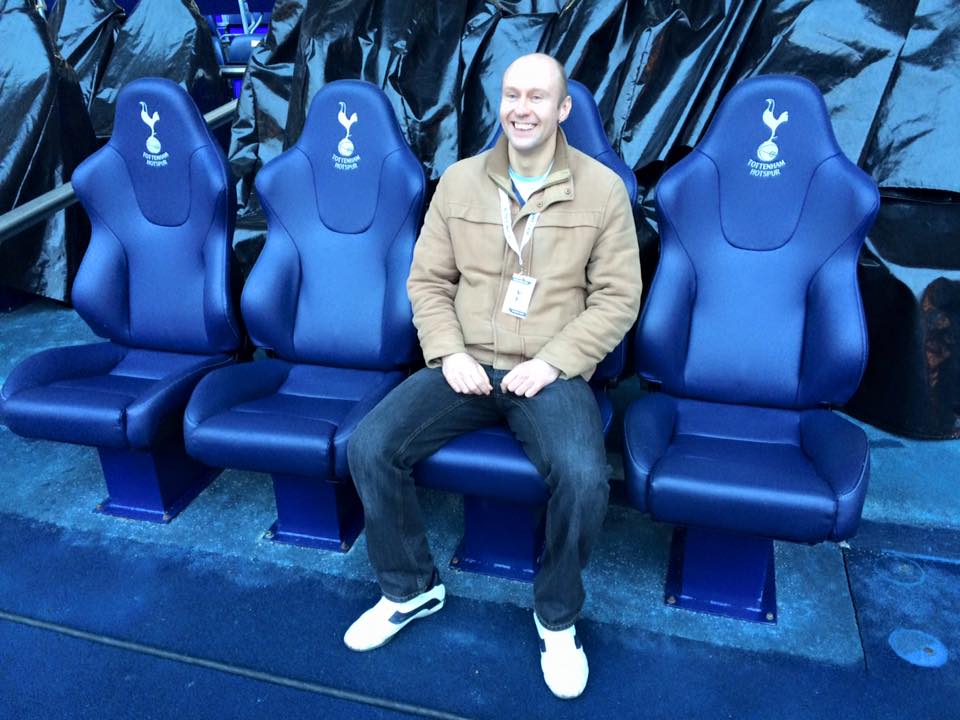 The excellent Radio 4 Extra topical comedy show Newsjack is back for a new series currently. It is on every Thursday night at 10.30pm for the next five weeks. I will once again be writing some short one liner jokes for this series. I really enjoy trying to write up to the minute topical comedy, that is of course perfectly suitable for the type of listeners that the show attracts.
It is being hosted for the third series running by Nish Kumar. And I have to say he is sounding brilliant on it. He has made it very much his own. I will keep you updated about the programme as the series continues and do rest assured I will let you know which of my jokes make it in.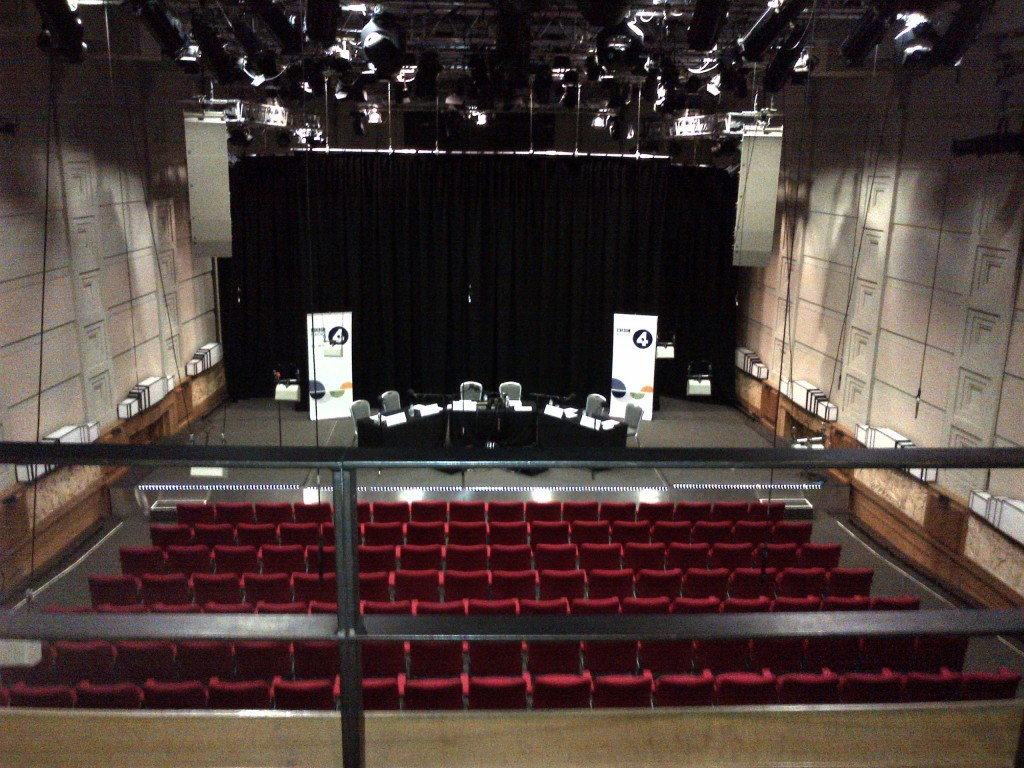 I did pop along to the wonderful Hospital Club in London the other week to see a recording of Alan Davies As Yet Untitled. The show he makes for the digital television station Dave. It is such a great and iconic renowned showbiz gathering place. The studios there are cosy but well laid out. If you have not seen it the programme involves the comedian talking and drinking around a little table with a selection of guests. The one I saw had a nice mix of personalities and people, all with some great if not occasionally slightly harrowing stories to tell.
You know what its like when you and your mates are sitting around having a few drinks and just chatting, random things come up in the conversation. Which in turn reminds different people of different stories from the past. Well that is exactly what the show was like. I think as it is quite an intimate setting some of the guests might even forget they are being filmed momentarily judging by some of the things they admitted to. The new series comes out later this year, so do keep a look out for it.
Tonight sees the return of another one of my favourite shows Ant & Dec's Saturday Night Take Away is back. The total entertainment show. Where a member of the audience can win a huge prize, celebrities get tricked, members of the public get surprised and then there is always the great end of the show, show as a finale. It is a cross between Noel's House Party, Game for a Laugh and The Generation Game on acid and then all rolled in to one. But I do absolutely love it, it is top weekend fun.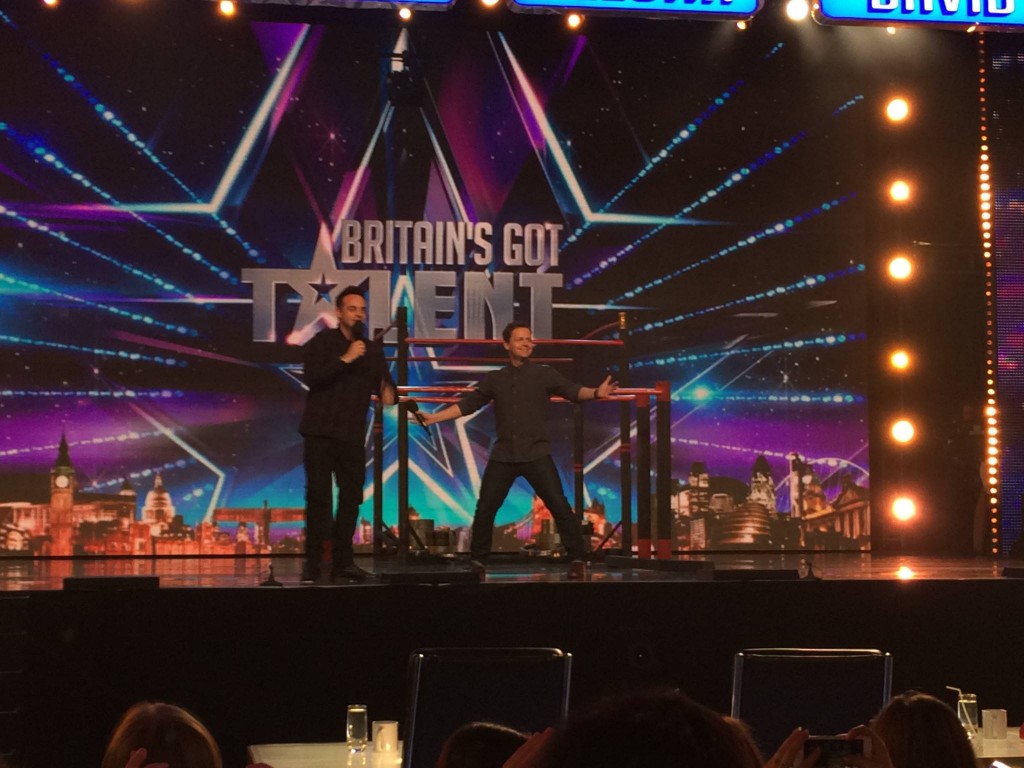 The two Geordie's are for me the masters of live television, so natural and funny. I am really hoping that I can manage to get along to watch one of the episodes from in the studio this series. I am working on trying to make that happen, so fingers crossed hopefully it will soon. This series will feature a weekly whodunit comedy drama written by the creator of Broad Church no less and featuring an all star cast.
If you remember from a few years ago when Michael Buble ended up doing Karaoke from a pub at the end of one of the shows. I have been in there for food and drink a couple of times. I have to say it is a lovely place and also it is so handily close to the studios. I am really looking forward to watching the chaos unfold on our screens later.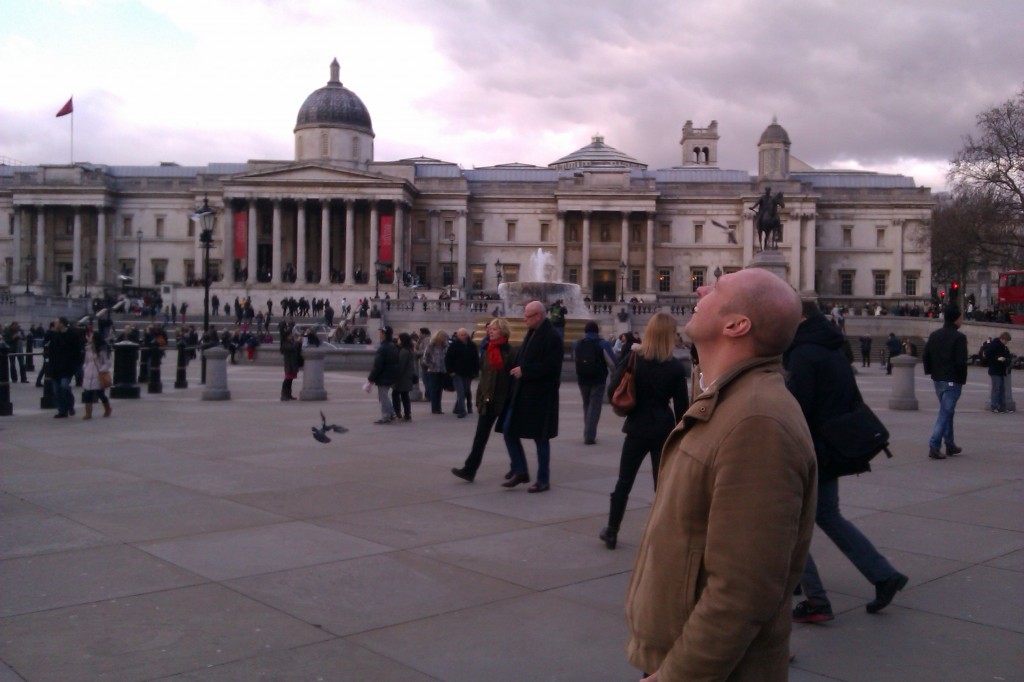 Have fun and we will catch up again in a couple of weeks. Cheers Neil.