Hi there, how are you doing? I hope you have had a good couple of weeks. Mine have been by my standards fairly quiet really. Which has actually been quite nice. A bit of calm before the storm, as the next month or so is going to be nice and busy for me. Although short listed to be a contestant on a big new ITV show I did not in the end get chance to go on it and play the game.
The first series of it was filmed up in Manchester last week. It is a fun quiz called Alphabetical. Which is hosted by the excellent Jeff Stelling. It is really just an old school style general knowledge quiz with a couple of nice little twists to make it more original. Watch out for it on your television screens later this year. It is definitely worth a watch. It was lots of fun to play at the audition.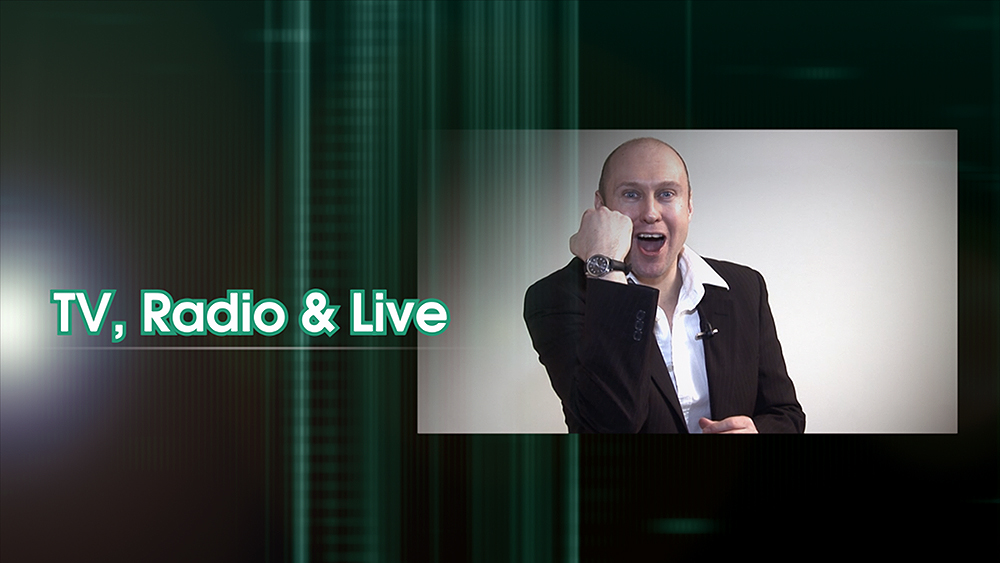 A while ago now I did some recording sessions for a project a very good friend of mine Andy Holmes was working on. He has written a series of short radio plays. Which have now been produced starring an all star cast, including me. He is starting to release them on a weekly basis.
So far the first two episodes have been made available. I am personally involved in two of them. Playing a futuristic tour guide in one of the stories and then popping up and making a quick cameo guest appearance as a Radio Presenter in another of them.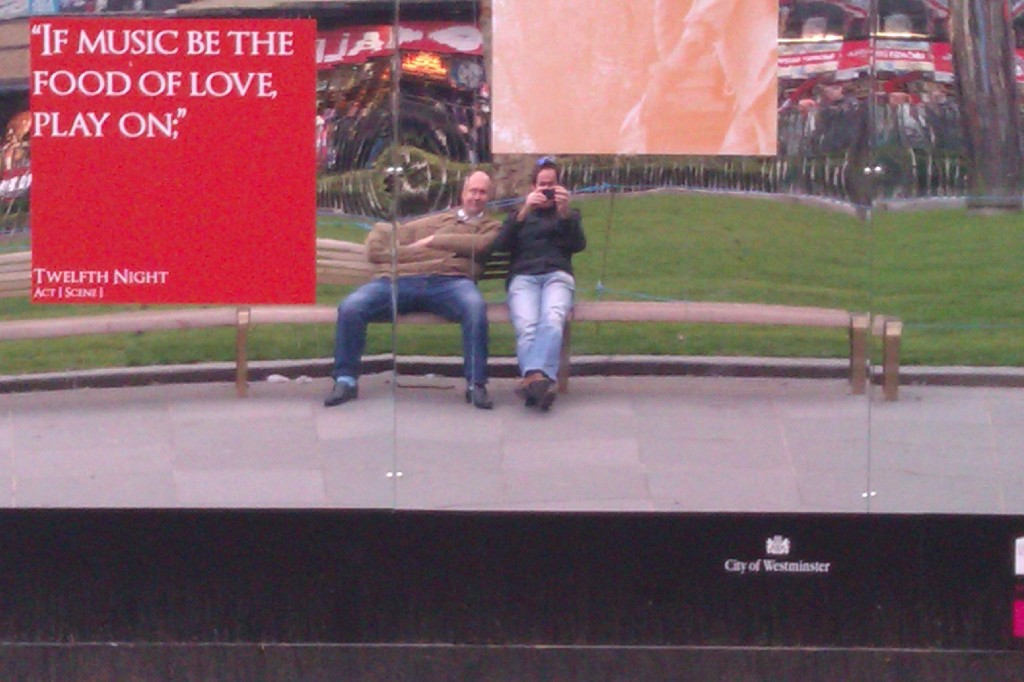 It was good fun going in to the studio to record my bits for these productions. I have worked with Andy Holmes on several things over the years and we always have a good time working together. It was a little different for me getting to play characters and doing a little bit of acting.
I am of course just more used to being myself on the radio. The great thing about radio plays of course is you do not need to learn the script as you can just read your lines during the recording itself.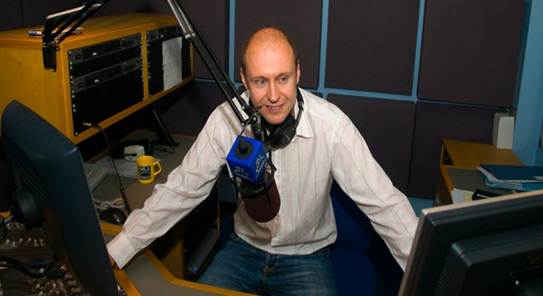 The first one featuring me was released last weekend. The series is called The Andy Holmes Angle and the episode I appear in, which is episode two. Is called "The Empty Space". That is the one where I play the Tour Guide in a galactic fantasy trip set in the future. A snapshot of what holidays could be like in the feature and in many ways a suggestion that the human race learns very little from past experiences.
As I said it was great fun to record and do listen out for an uncanny Ruth Madoc impersonation from me about half way through it. So here is a link to the play, for you to enjoy at your own convenience. Just simply click on it to hear it. The Empty Space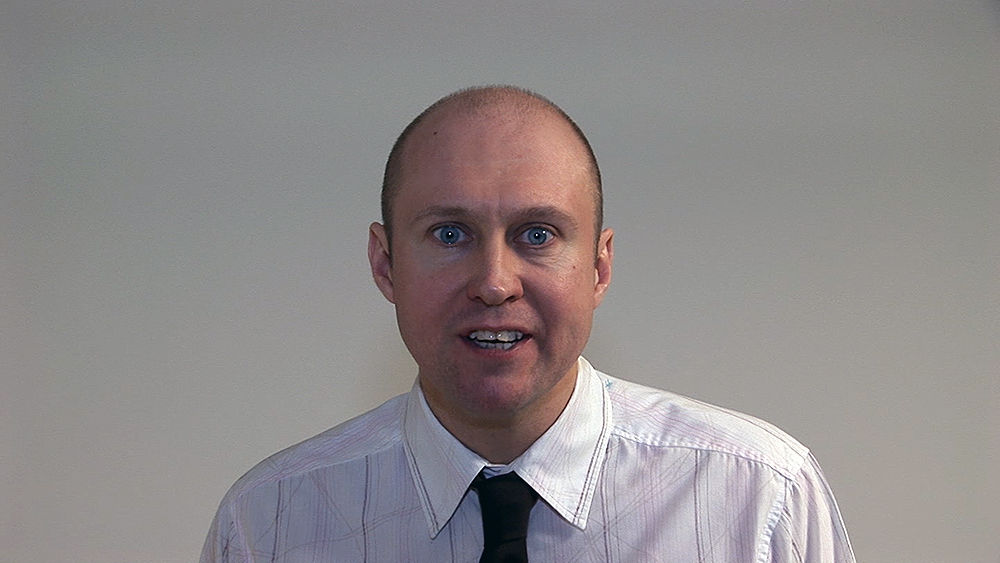 I am still suffering from nose bleeds due to my team Tottenham Hostpur still being up in second place in the English Premier League. This is the first time ever in my life that I have felt that just may be we could actually have a slight chance of winning the league. It is an odd and strange feeling that I am totally not used to at all. But that said long may it continue, please.
It was a bit of a shame going out of the Europa Cup to Borussia Dortmund. But the main prize of winning that is a place in the Champions League. Which hopefully we should achieve from our final league position. It is going to be an exciting run in with lots of twists and turns still to come, I'm sure. I just plan to enjoy every minute of, whatever happens in the end. Come on you Spurs.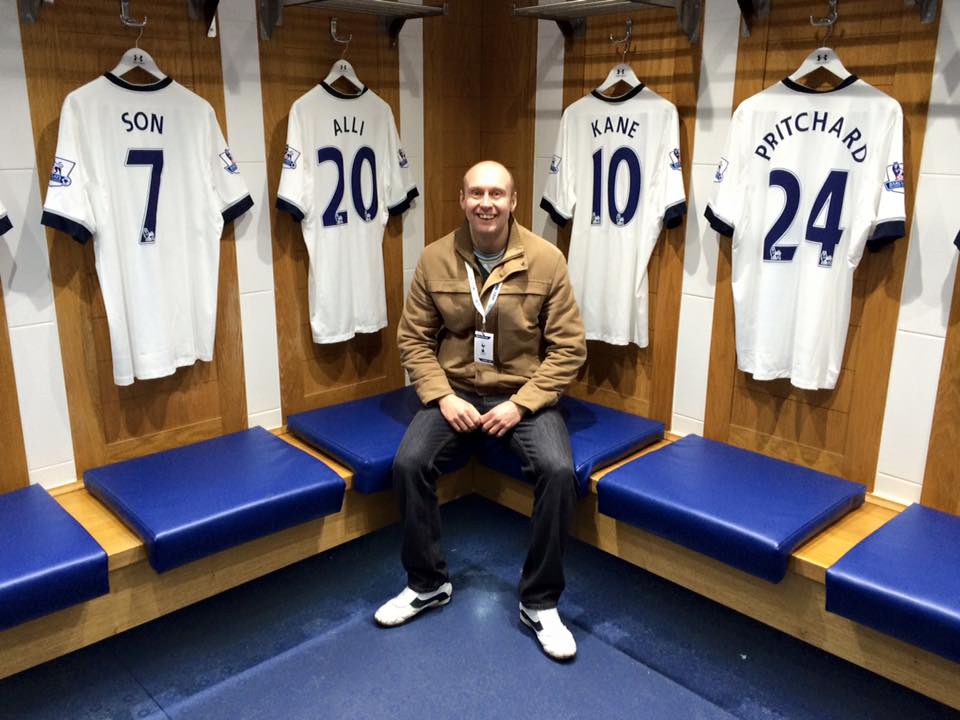 I am looking forward to going up to Liverpool for the Grand National Meeting next month. However this week it was the other big event in the jump horse racing season the Cheltenham Festival. Unfortunately I did not manage to make it along to the famous race course this time around. Although lots of my mates and even my parents enjoyed a day's racing there this year.
I watched as many of the races as I could on television. It really is a great spectacle. It is retired former champion jockey AP McCoy's favourite meeting. This year was the first year he had not had a ride there for twenty years. He was there still though working for Channel 4 and I found his comments and insight into the whole thing fascinating personally.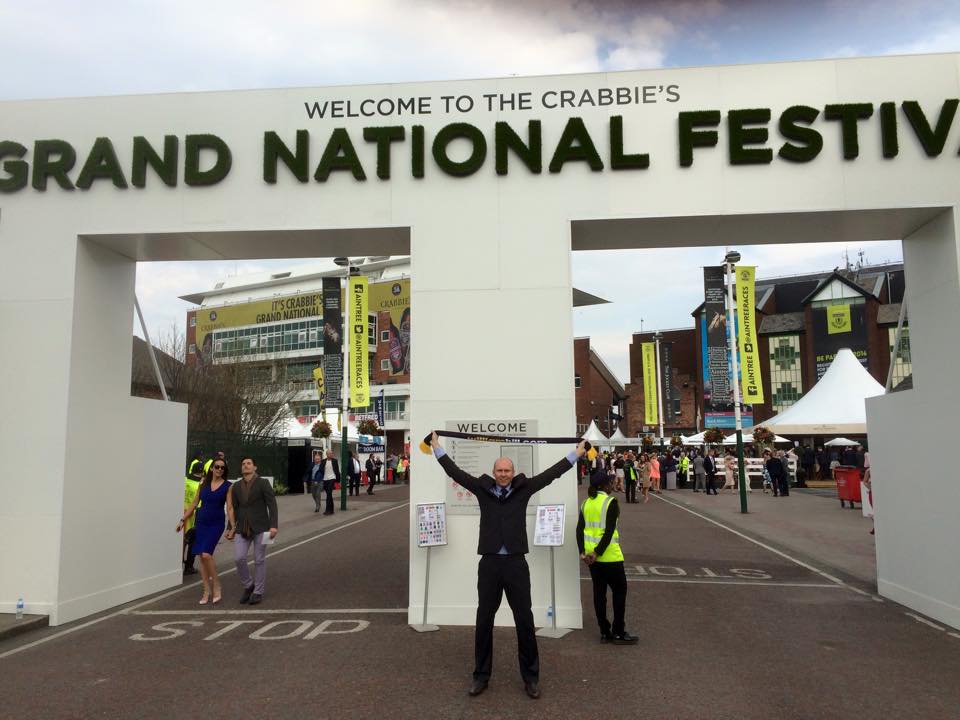 It was an exciting week's racing and you really get to see how close nit the racing community are. They are very competitive but at the same time very supportive of each other and do seem genuinely happy when others are successful. They really do love and take great care of those horses. There were also bumper record crowds there to witness lots of great races.
I thought the television coverage was brilliant and because they are all known people within horse racing, presenting it. They get access to and so get to speak to everybody. And because they know them all personally you get some really nice and intimate interviews with the jockey's, trainers and owners alike.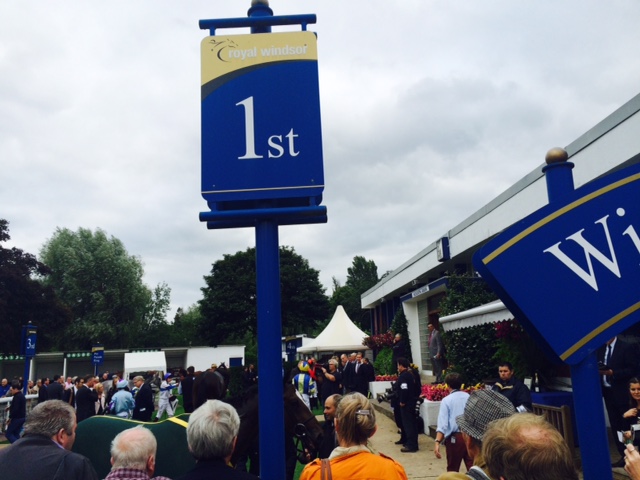 The festival this year also saw a debut appearance from the Olympic Gold Medal cyclist Victoria Pendleton. She has retired from professional cycling and has dedicated the last twelve months to horse riding. With the big aim of being certified to ride in one of the biggest racing occasions in the world. She has been taught by the best and worked with some great trainers and top jockeys along the way.
She rode a Paul Nichols trained horse "Pacha Du Polder" in the prestigious Foxhunter Chase on the famous Gold Cup Day of the championships. Over the Gold Cup course itself. So from having never ridden a horse before to going over the jumps at one of the most testing race courses in the whole world inside twelve months is quite an achievement.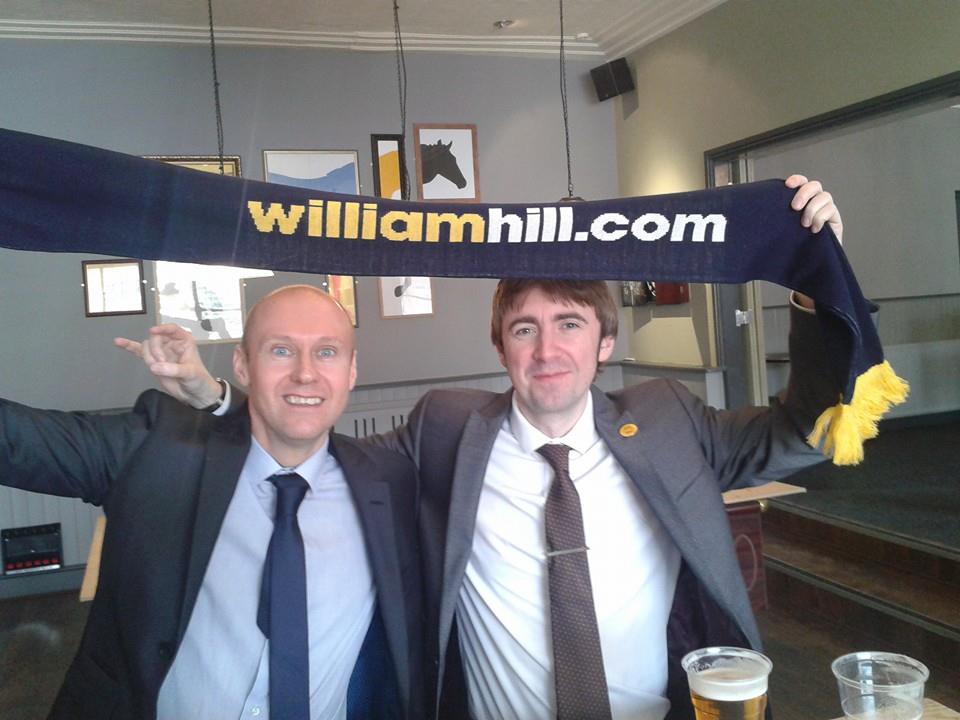 I was lucky enough to meet and interview Victoria Pendleton a few years ago at a cycle event she was an ambassador for at Whipsnade Zoo. She was I have to say absolutely lovely and clearly very passionate about her sport and keen that as many people as possible should get involved with it. To enjoy the obvious health benefits and at least some of the satisfaction that she got from training and competing at the high level that she did.
She clearly had great drive and dedication. So I was not surprised that she managed to fulfil her horse racing dreams. She is a great person and I wish her all the best with her next project, whatever that may be. This lady can probably just do anything she sets her mind to, to be honest.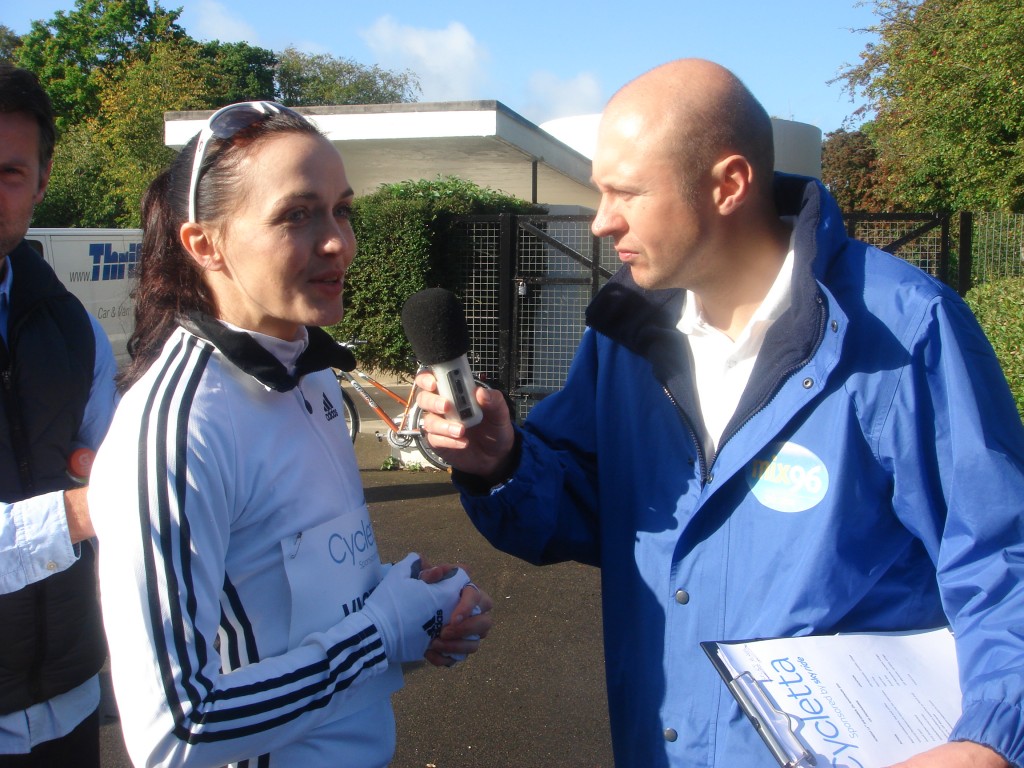 Last Thursday it was of course St Patrick's Day. Now as someone with some Irish roots (my Granddad was born in Southern Ireland) and a name like Quigley. I always like to celebrate this special occasion. In my opinion the best place to do this is at my favourite pub in London Waxy O'Connors. So I was in there during the afternoon enjoying a few pints of Guinness and listening to some brilliant live music. The atmosphere inside the place was as ever brilliant and perfect for the day.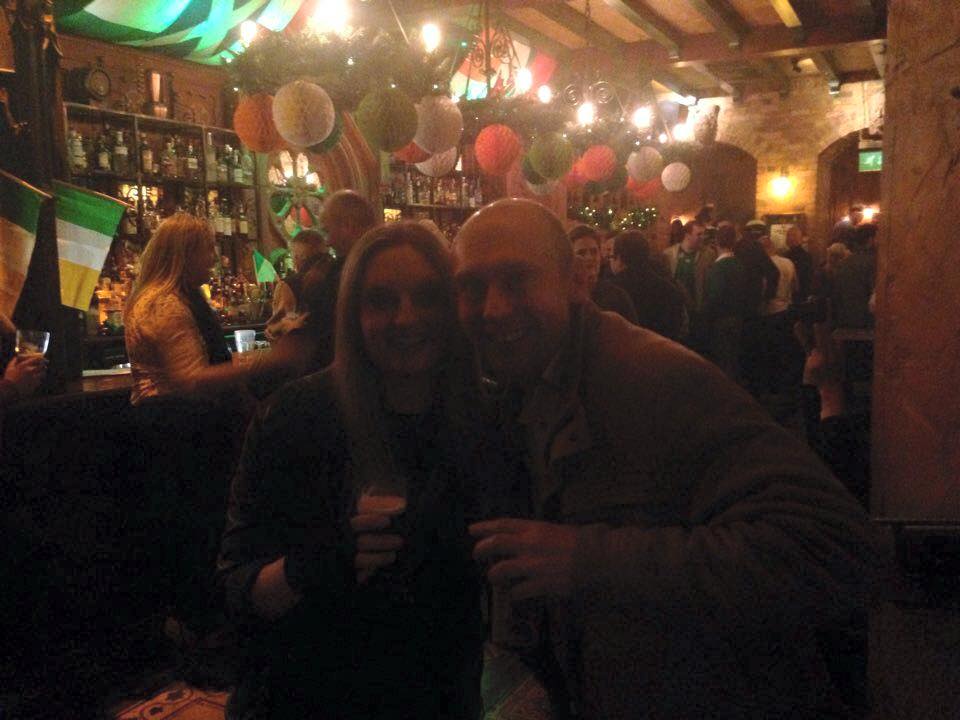 I got in there just after midday and they had a band called Walking on Cars booked to play a short thirty minute set from around one thirty. They were brilliant and are definitely a name worth looking out for in the future. I spotted Chris Moyles's producer the very lovely Pippa Taylor in there enjoying the music to. And the friend that I was meeting there Kayleigh Gill had an even better celebrity spot. As she saw Suggs from Madness having dinner in a restaurant on her way to the pub.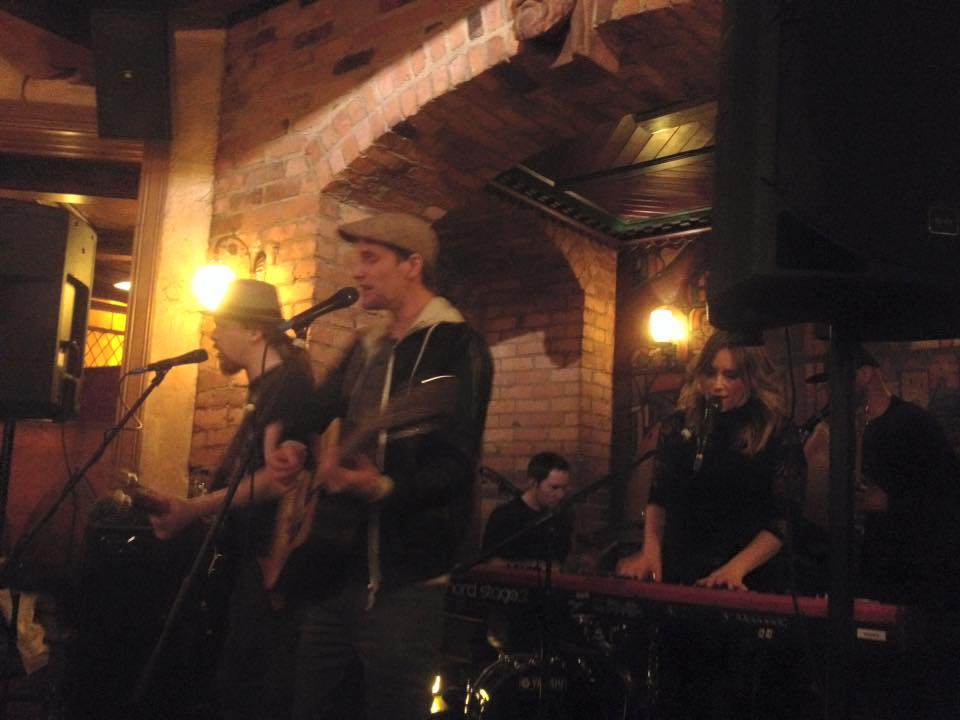 The staff and customers in there are always so nice and friendly. It really is a wonderful place to spend the afternoon. The decoration and styling of the place is also amazing.  Some parts have a church feel to it, some parts are like an old fashioned country pub. And who does not like a pub that is right in the middle of Central London and has a tree running right down the middle of it. You are in the heart of the city but once you head down the stairs and in to the lower bar. You feel like you are miles away from anywhere.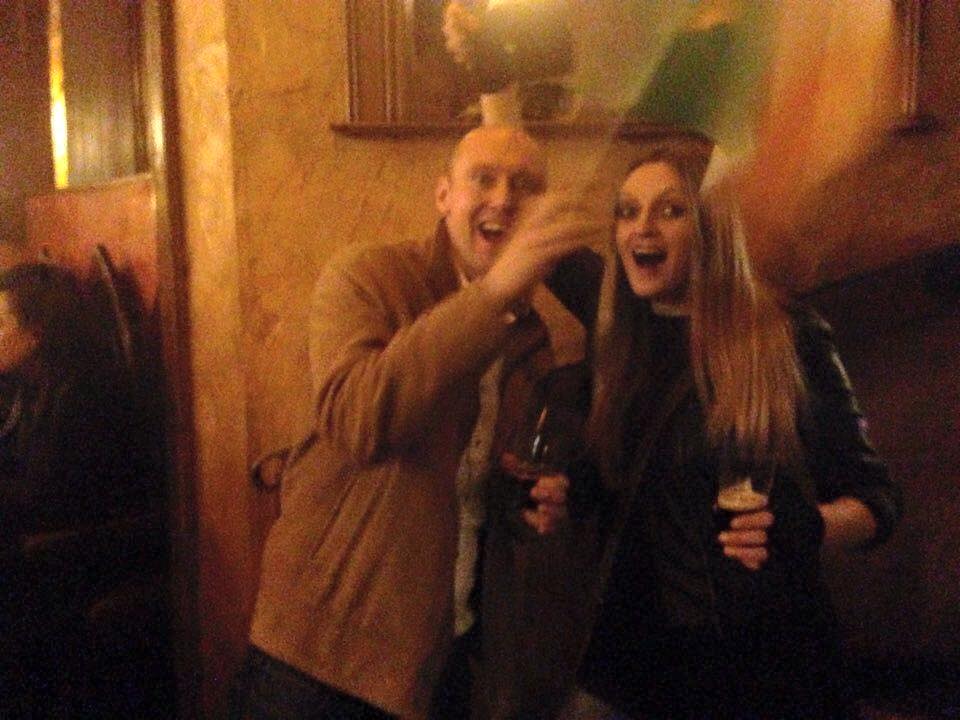 The music was great and perfect for the occasion all afternoon. Then from six they had yet more live music for the evening with a traditional Irish Trio featuring of course a fiddle player. They played a host of classic Irish Songs. Which had the whole place singing along to them. It was quite a sight with the bar full of people wearing Guinness hats and waving Irish flags. It was another brilliant St Patrick's Day celebrated in my favourite pub in London.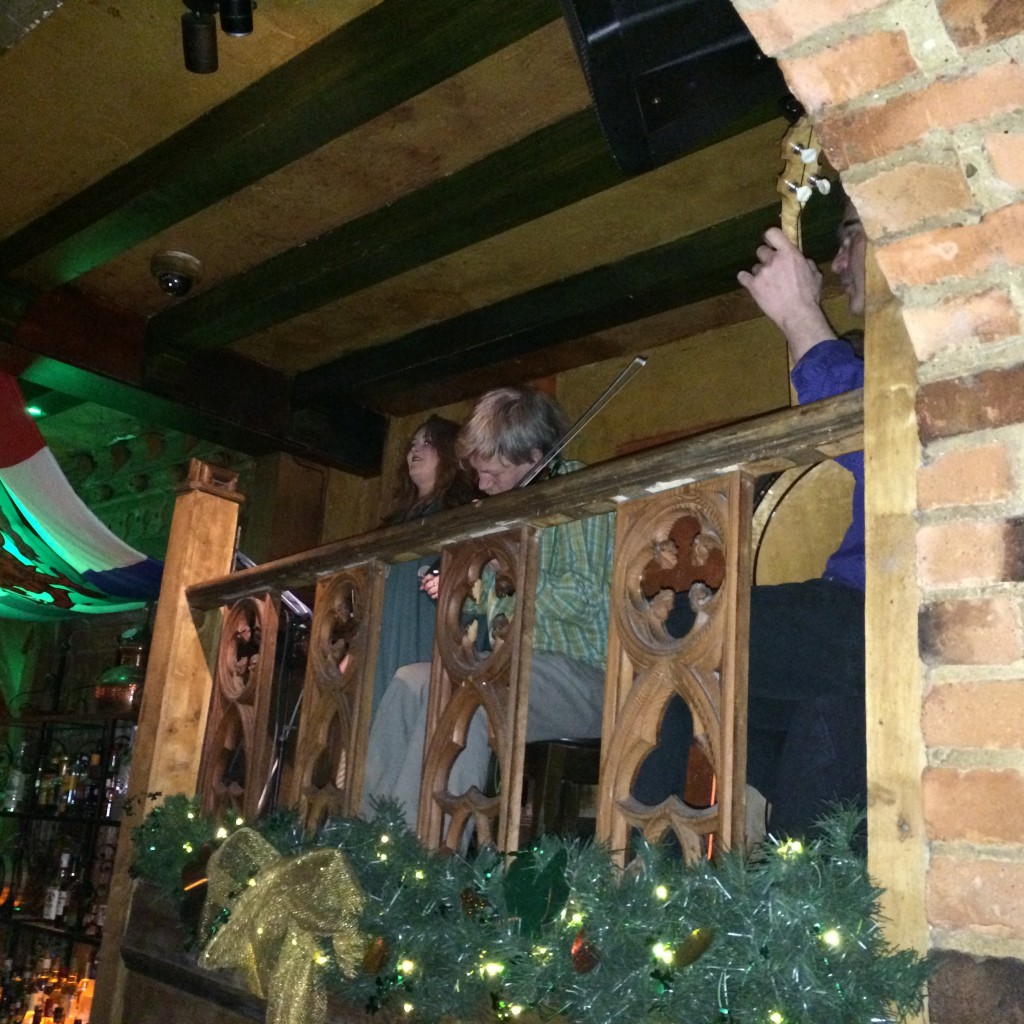 The latest series of Newsjack has come to an end. The topical news comedy show will return to BBC Radio 4 Extra for another run later in the year. It was as ever brilliant fun writing jokes for the show once again. It is produced and performed by a very talented team. Plus it is a great stepping stone for new comedy writers to cut their teeth and progress their careers. A lot of people credited on the show have gone on to write and produce on a more regular basis for the broadcaster. So to be just a small part of that is a lovely feeling.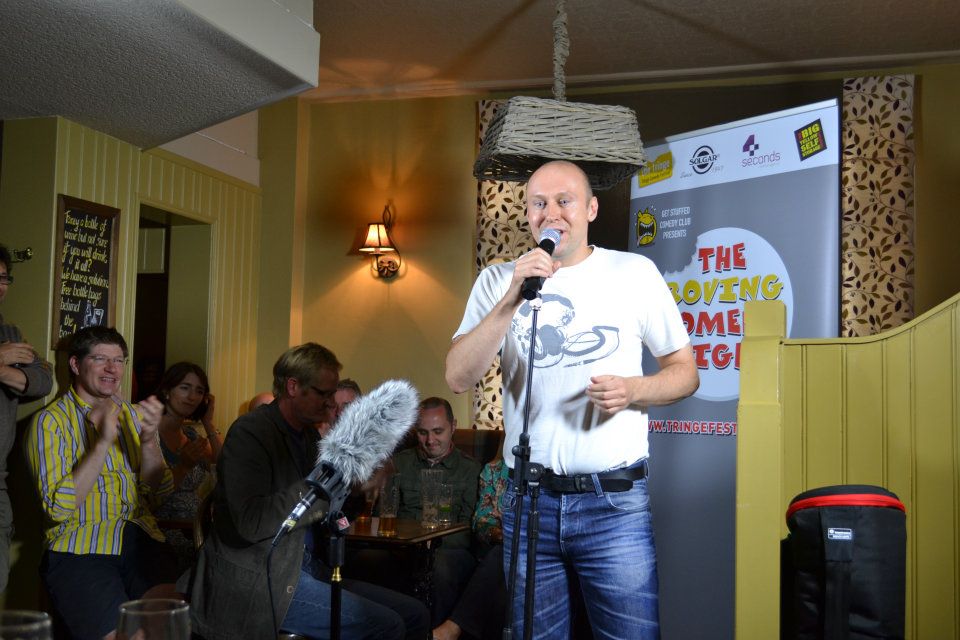 Newsjack is recorded in the Radio Theatre, which is part of the BBC Broadcasting House building in Central London. They record lots of top comedy radio shows there and that is where Radio 2 also do a lot of their music specials from. So if you hear that a band or singer is playing a small gig for the radio station. That would normally be coming from the theatre.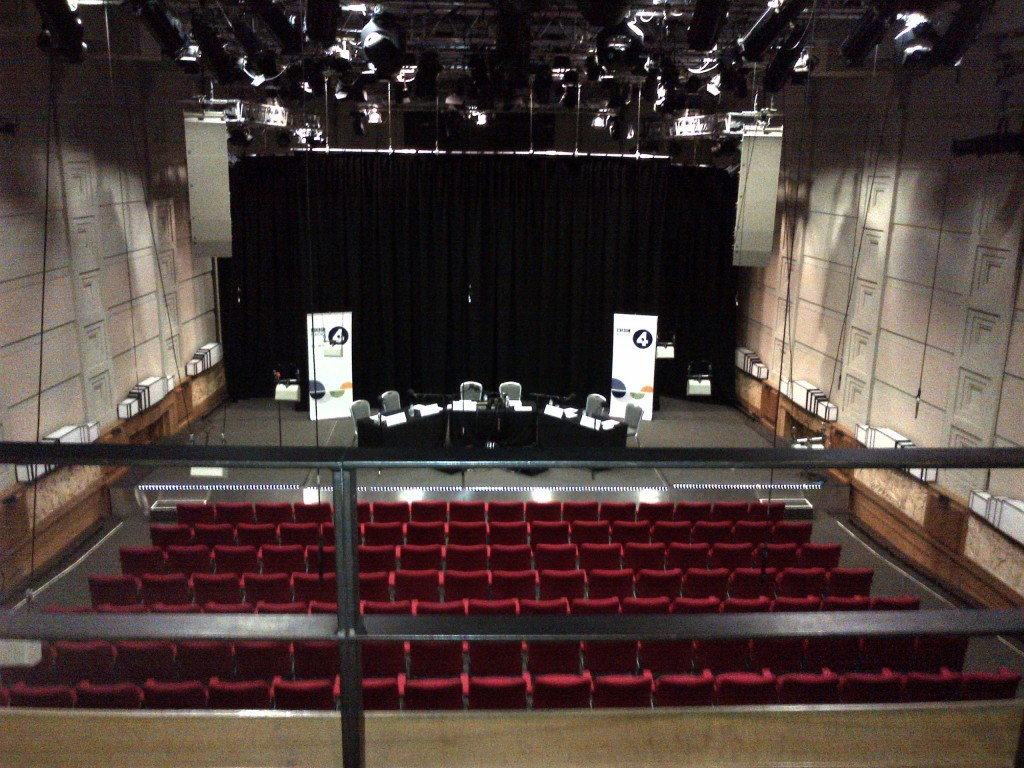 I was there though at the end of last year to watch a television show being filmed. It was called Live at the BBC. It is a new comedy show showcasing new and upcoming acts many of whom were spotted at the latest Edinburgh Festival. They are on line on BBC Three plus they have started showing some of them on BBC Two as well. They are well worth a look. I saw both James Acaster and Felicity Ward do their full latest stand up shows during the recording and they were both very funny. So do keep an eye out for it.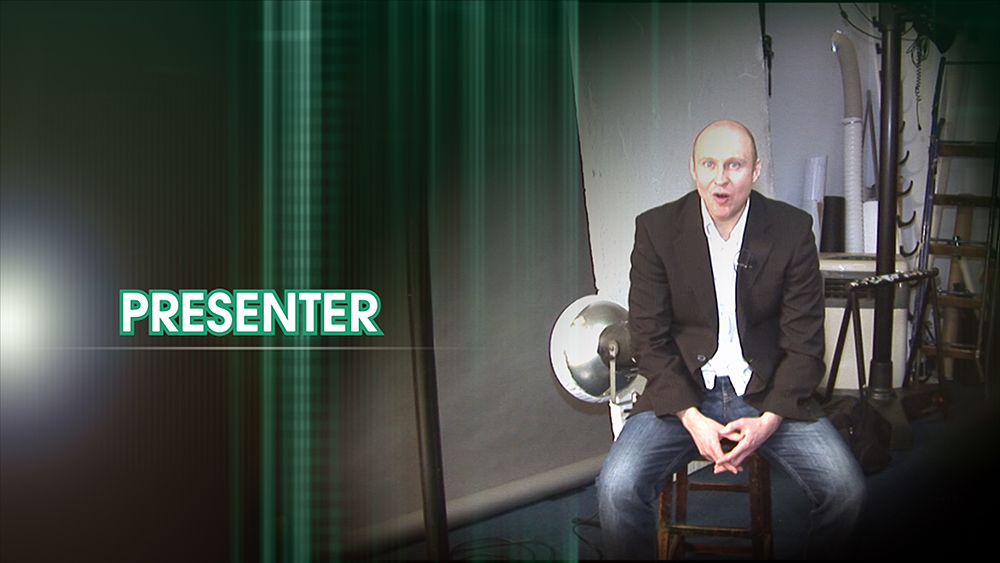 I do have a few exciting things coming up over the next month of so. I am going to see a recording of the television show Safe Word in London in the next couple of weeks. I will also be at one of the new Tonight Live at The Palladium shows. That is always a great theatre to visit and I do really like a bit of variety, so that will be fun. And next month I will be attending the Gadget Show Live at the NEC in Birmingham. Which I am sure will be very interesting and a good laugh.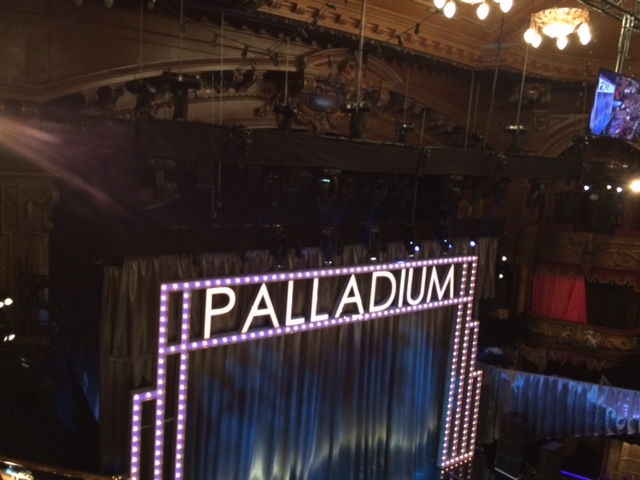 Have fun and we will catch up again in a couple of weeks. Cheers Neil.