Hi there, how are you doing? I hope you have had a really good couple of week's. Mine have been busy with lots of fun things going on. A few Friday's ago I went to the Harold Pinter Theatre in London to see Sunny Afternoon.
It is a musical telling the story of the band The Kinks featuring all of their big hit songs including of course the title of the play. It was a really great show. The cast were excellent. All extremely talented actors, singers and even musician's. As all of the songs were performed completely live on the stage.I must admit that although I was familiar with the band and their music. I was not completely aware of their story. I knew a few bits and pieces about their history. And I was aware that the relationship between the two brothers in the group was at best awkward.
Basically the group started as a party function band. Just as backing for another singer. But he was being outshone by the lead and rhythm guitarists. So he became their manager and Dave and Ray Davies were sent forward to front the group. At that point becoming The Kinks.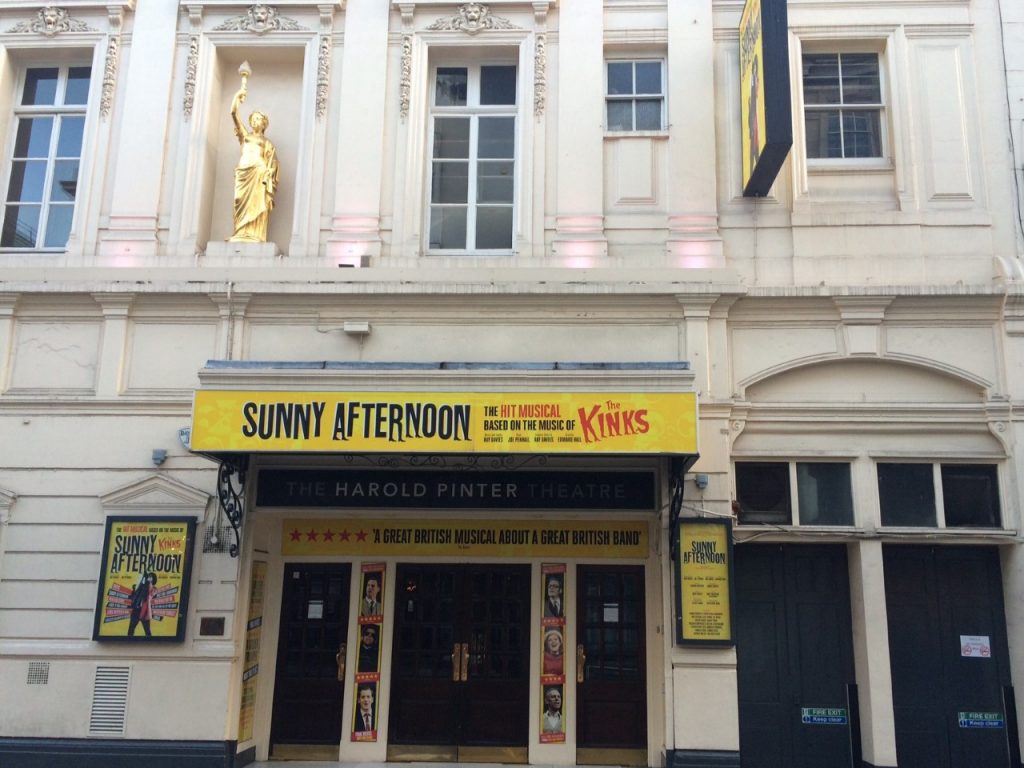 Ray Davies was the main songwriter and singer. While Dave Davies was the brilliant lead guitarist. Who ended up playing all those iconic rifts to their huge tunes. Dave was younger and wilder. Ray was older but more introverted.Which led to some moments on stage when they were literally fighting each other to be centre stage. Which is brilliantly portrayed during this performance.
It was a fantastic show, with plenty of real life emotion and pathos to it. A very compelling story with just a constant string of amazing songs coming up one after another. The finale was great and featured a brilliant version of one of the band's biggest hit's. The whole cast looked like they were really enjoying themselves. It is always the sign of a good show. When you leave in a great mood with a couple of the songs stuck in your head in my opinion.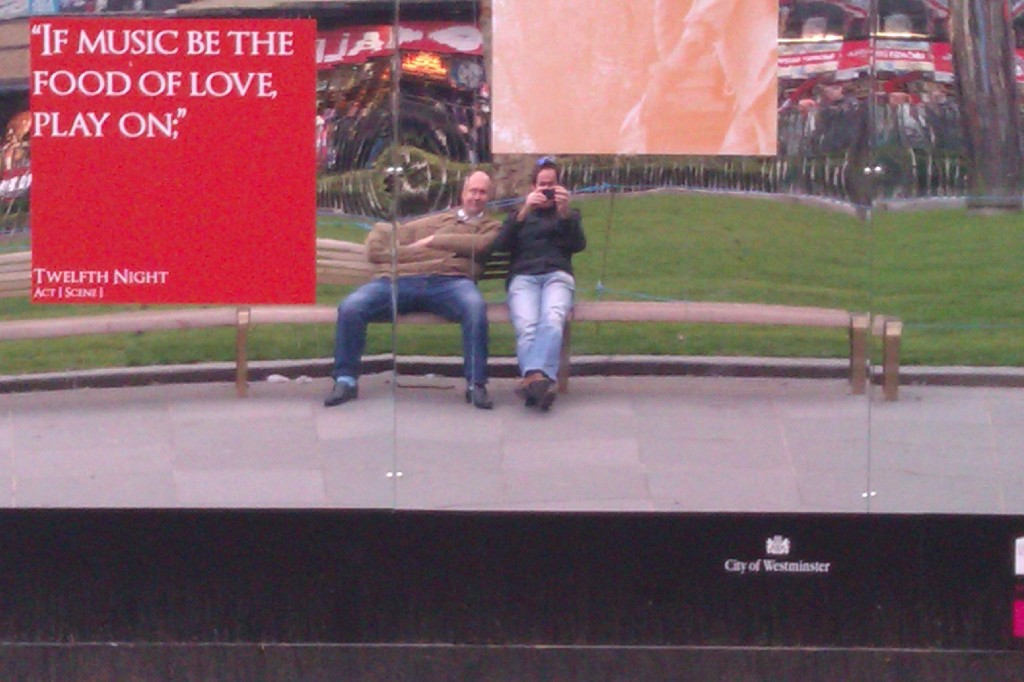 I was back in the Criterion Theatre a few days later to watch a show that I had been meaning to see for a while now. The other year I went and saw the hilarious "The Play That Goes Wrong". Which was written and performed by the brilliant Mischief Theatre Company.Well they have another play on in London at the minute called "The Comedy About A Bank Robbery". Which is what I went to see.
It was exactly the same cast that I saw perform in their first play. So they had all moved across to take the leading roles in this latest production. And once again they were all fantastic. They are all so talented. The title does sum up the play very nicely. It does exactly what it says on the tin. It is just a good old fashioned fun production. Including great word play, innuendo, farce and slapstick. All within a brilliantly woven and clever plot. Which will make you laugh out loud. Plus there are actually a couple of unexpected twists in the tale to.
It is simply another quality and entertaining show from this very clever and close knit theatre company. They have found a style and niche that seems to work for them. And they are tremendous at executing it. The timing of some of the set pieces just has to be seen to be believed. I would recommend seeing either of their two shows. If you want a good old belly laugh from your night out at the theatre.
They have a third play as well. Which they perform around the festive period called "Peter Pan Goes Wrong" which is on between now and January. It is something I plan to see. A version of it has already been filmed and it will be on the BBC over the Christmas period. I would suggest you keep a look out for it and watch it if you get the chance. If it is half as good as their other two plays I have already seen, it will be excellent. Such a friendly group as well. I did get to speak to one of the cast very briefly after and they love what they do and really enjoy doing it.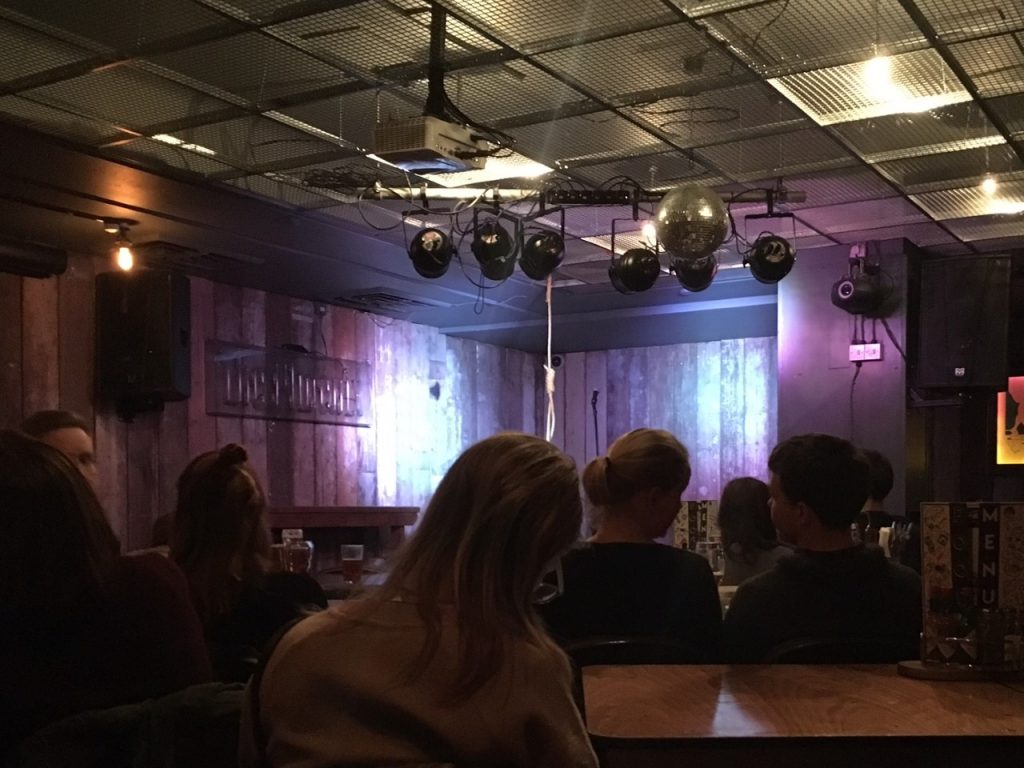 I have spent the last two Monday evening's laughing my head off at a brilliant comedy night in London. That I had been meaning to experience for the last year. So I was delighted to finally get the chance to check it out. It is held every Monday night at The Phoenix Pub. Which is just off Regent Street, right in the heart of the West End.It is run by the very funny Tiff Stevenson and the night is called Old Rope Comedy. She hosts it every week and it is a new material night for both upcoming and very established comedians to try out new jokes.
There is actually a rope hanging from the centre of the stage. And if a comedian does a joke that they have done before. They are meant to hold it. As a symbol for money for old rope. Hence where the night gets its name from. This is to encourage them to try out new stuff only. And so the audience will know when they do existing material. It is a very well run, established and respected night. So therefore does attract some well known performers each week.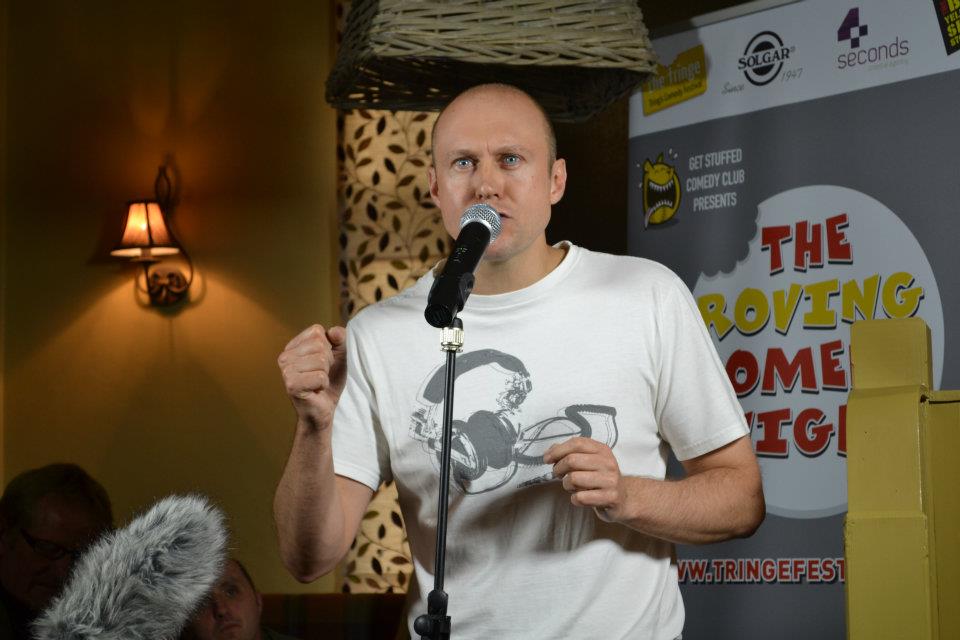 On my first visit I saw Sarah Kendall and Tony Law perform. Both of whom have their own show's on Radio 4. I actually gigged with Tony Law myself when I made my stand up comedy debut at the Roving Comedy Night of the Tringe Festival. He was the headline act for my show and was excellent on stage and giving advice between gigs.He has once again re-invented himself with a completely new look and image and was hilarious during his set. It was Sarah Kendall who headlined. And did a run through of her soon to be recorded latest radio show. Which was based on her last Edinbrugh Fringe Festival Show.
All the comedians on the night were brilliant including an eighty odd year old female comic, who was quality. The atmosphere in the place was perfect for comedy. A nice, polite expectant audience. Who were just there to have a good time and a few laughs on a Monday Night. On my second visit the comedians performing included the excellent Aisling Bea, Brian Gittins and someone to certainly keep an eye out for called Lou Sanders. Who is also very funny. Do go along if you ever get the chance. It is a great fun night out.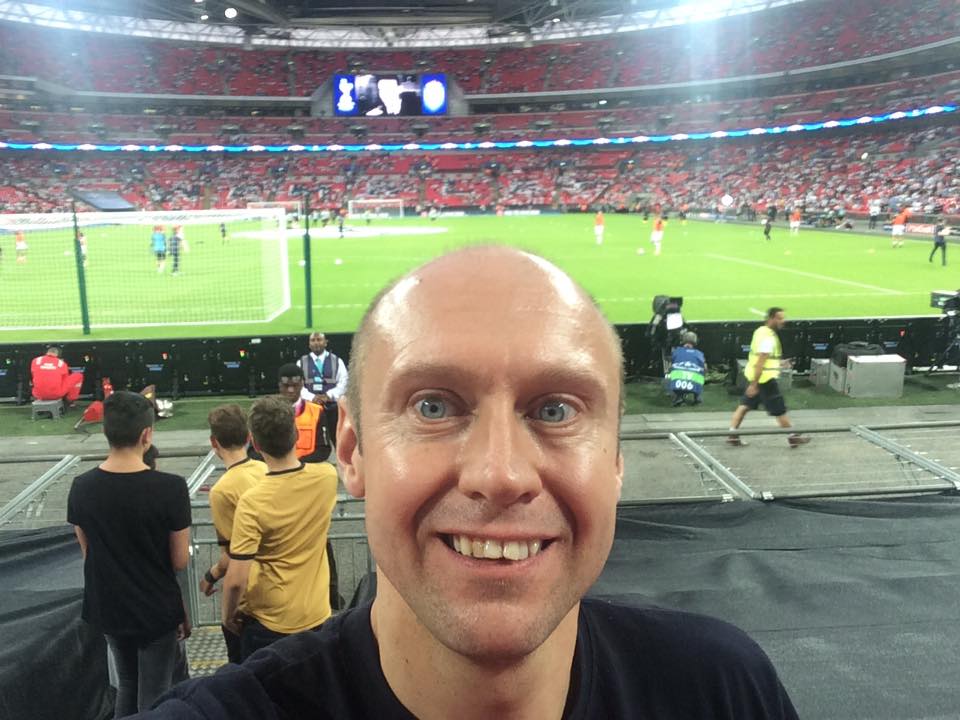 I am still happy with the way things are going for Tottenham Hostpur currently. Although we have been drawing a few too many games recently. We do still remain unbeaten in the Premier League. We are in fifth place one point off the top spot. Things have been a lot worse than that this stage of the season in the past.
We are still in with a chance of qualifying for the next stage of the Champions League to. Although we are suffering a bit from a lack of goals currently. So it will be good to have Harry Kane back in the team soon, I hope.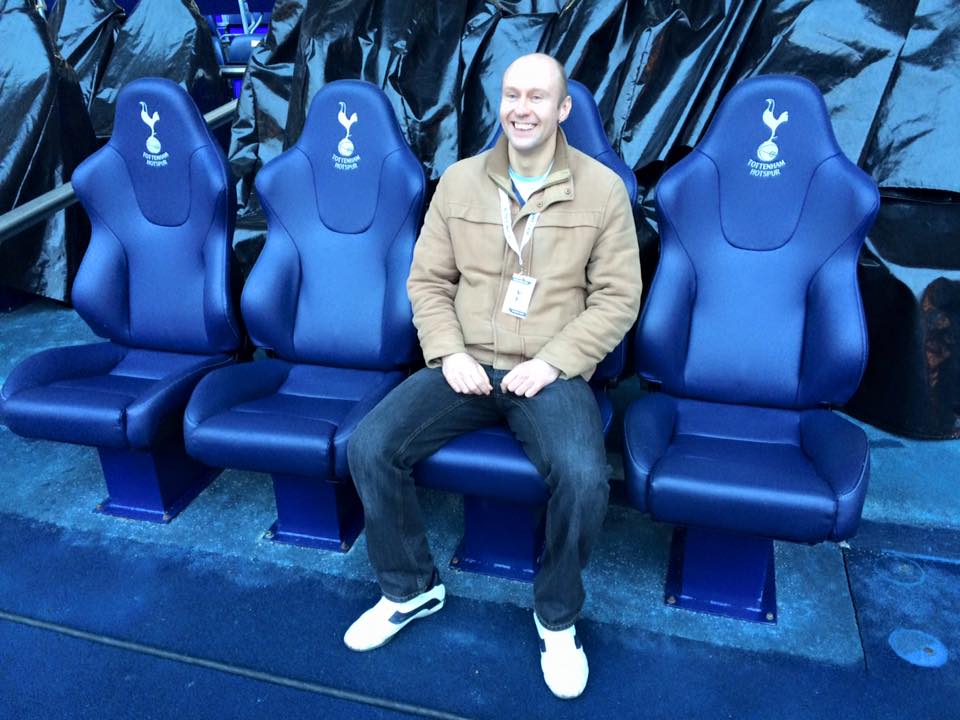 Another team I like to keep an eye on is Wycombe Wanderers. I used to go and watch them play regularly as a child. And for a season or two I was the owner of a season ticket there. I kind of grew up watching the Martin O'Neil era unfold. Mind you the first Wycombe game I saw at their old ground Loakes Park. Was them playing Tottenham Hotspur in a testimonial for their then goal keeper Gary Lester. Which is why I really went along for the first time to see them.
I actually played for the Wycombe Wanderers Lions under sixteen's for just over half a season. And I did have a trial for their youth team but I did not get in. Instead I played for the Aylesbury United Youth Team. With my first game for them actually being a goalless draw against the Wycombe Youth team at Beaconsfield FC's pitch. So I do have some kind of an affinity with the club, I guess. So last Saturday I went to Adams Park with my Dad to see the Blues face Barnet. A game that I saw many times as a kid. When both teams were still in the Vauxhall Conference, as it was back then.
It had been a few years since I had been to see them in action. So I have to admit I was not that familiar with a lot of the players. They have currently got a goalkeeper on loan from Chelsea. He is their fourth choice keeper behind Courtois, Begovic and Eduardo. He looked like a very good player.
You could tell he was a class above this level. He is a long way from the Premier League team's starting eleven. But he has a contract with them. Which is rumoured to be worth about thirteen thousand pounds a week. Nice work if you can get it.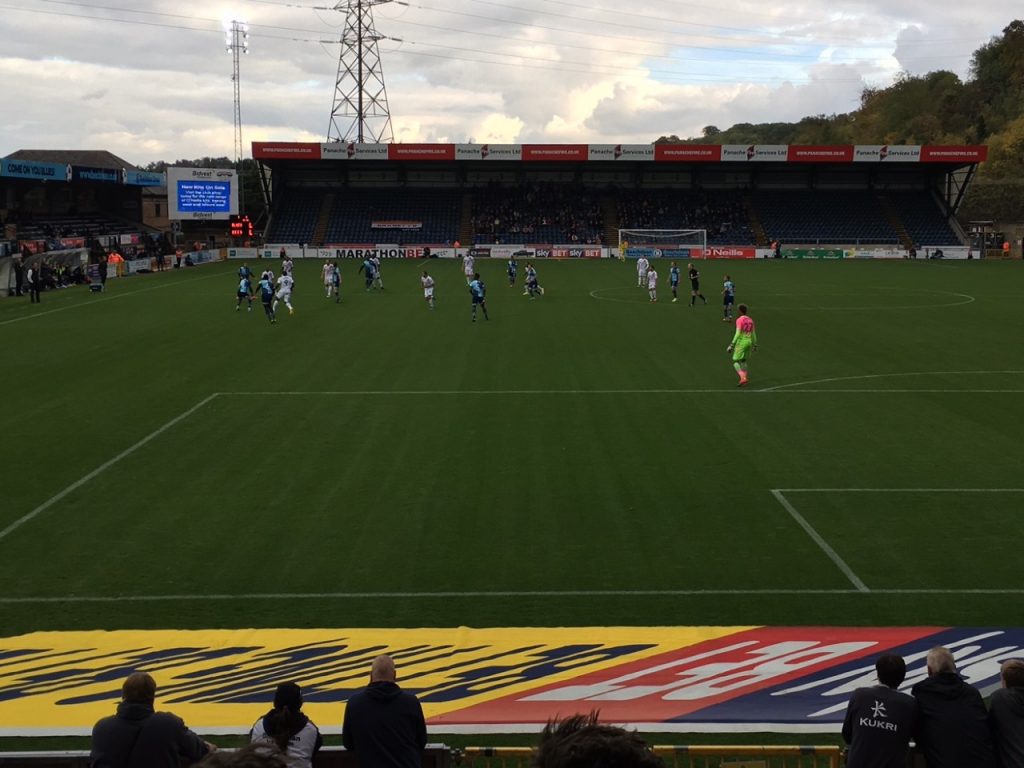 The game itself was pretty terrible to be honest. Both teams struggled to play much football. Wycombe had an own goal ruled out after the referee had blown for a foul while a cross was flying in to Barnet's penalty area. And two defensive lapses led to the away team's two nil victory.
Plus points from the afternoon included spending quality time with my dad. The sausage and bacon roll that we had from the burger van outside. And seeing the beast that is Adebayo Akinfenwa in action. My dad and mum are season ticket holders and have to endure this experience every week. Joking aside, all the best to Wycombe Wanderers for the rest of the season, They are a nice family friendly football club.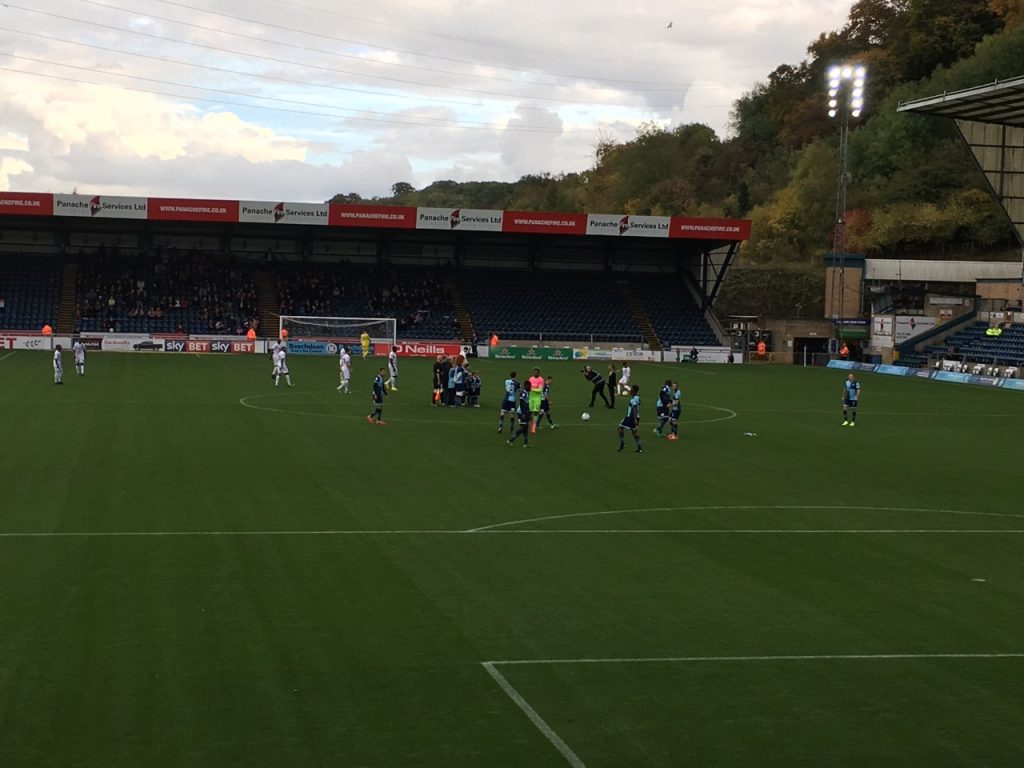 It has been another dramatic two weeks in Strictly Come Dancing. Naga Munchetty and Lesley Joseph have both left the competition. They both went a bit early I think, as they still had a bit more to give for me. That also meant we lost their partners Pasha and Anton. Which is a shame as Anton does bring a lot of fun and cheekiness to proceedings. Laura Whitmore could not dance the other week as she had injured her ankle. Brendan Cole missed last week's show with a lung infection. Leaving his partner Anastasia to dance with Tameka's former partner Gorka.
Rumours about Brendan's health got totally out of hand. When the Sunday Star actually ran a story claiming that he had died. Which came as quite a shock to the dancer. When he read it while resting at home. I am still loving the show though. It is just great all round entertainment. Tess Daily and Claudia Winkleman are doing a great job on the two main shows. And Zoe Ball is brilliant on the nightly spin off show "It Takes Two". Such great fun. I would love one of those professional dancers to teach me to dance.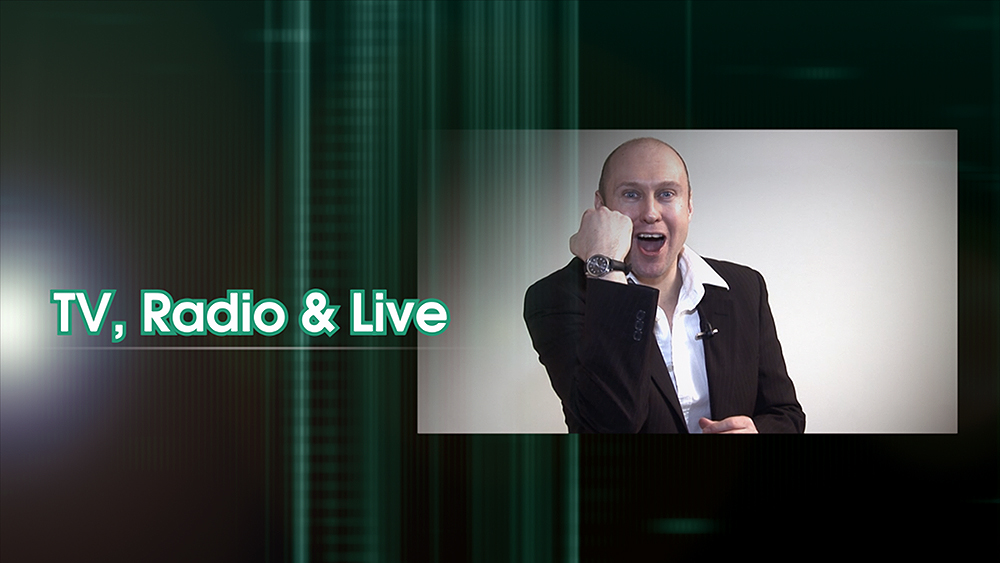 The latest Derren Brown live show "Miracle". Which I saw in The Palace Theatre in London on its opening night was shown on Channel 4 recently. As I have said before I am a massive fan of his work. I thoroughly enjoyed watching it again. I could see him do that show over a thousand times and still not have a clue how he does it.
He is like a real life Jedi. It is all just so clever and mesmerising. His performances are also so well structured with a set start, middle and end. With the final act and trick always just pulling the whole show together and completing the story of the night.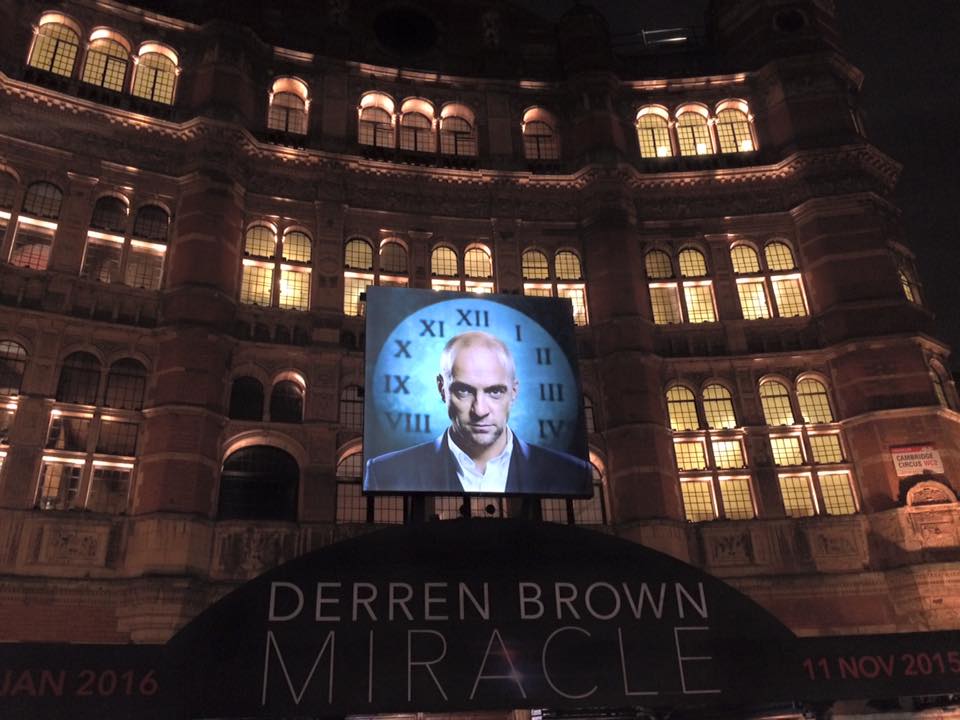 Have fun and we will catch up again in a couple of weeks. Cheers Neil.