Hi there, how are you doing? I hope you have had a really nice couple of weeks. Mine have been fairly busy with lots of fun things going on. It has been a pretty decent week weather wise and I do think I am more of a Spring/Summer person, as I do like the sunshine.
The other Sunday afternoon I met a mate and just went for a few drinks in and around London. When you have no timescale and no real plan. You can just wander around and go where the mood takes you. And let's face it there are lots of options in the Capital.
We started off just by Bond Street before making our way to Soho to enjoy a pint in the legendary Dog and Duck. From there it was just down the road to The Cambridge just opposite the Palace Theatre. In there we tried a few different halves of some local real ales including an intriguing plumb flavoured porter, which was lovely.
Next we headed to a tried and tested favourite The Albany at the top of Great Portland Street. The main reason being that they do a fantastic Sunday roast in there. Which once again did not disappoint. Then we called it a day and went home. I do like relaxing and fun afternoons like that.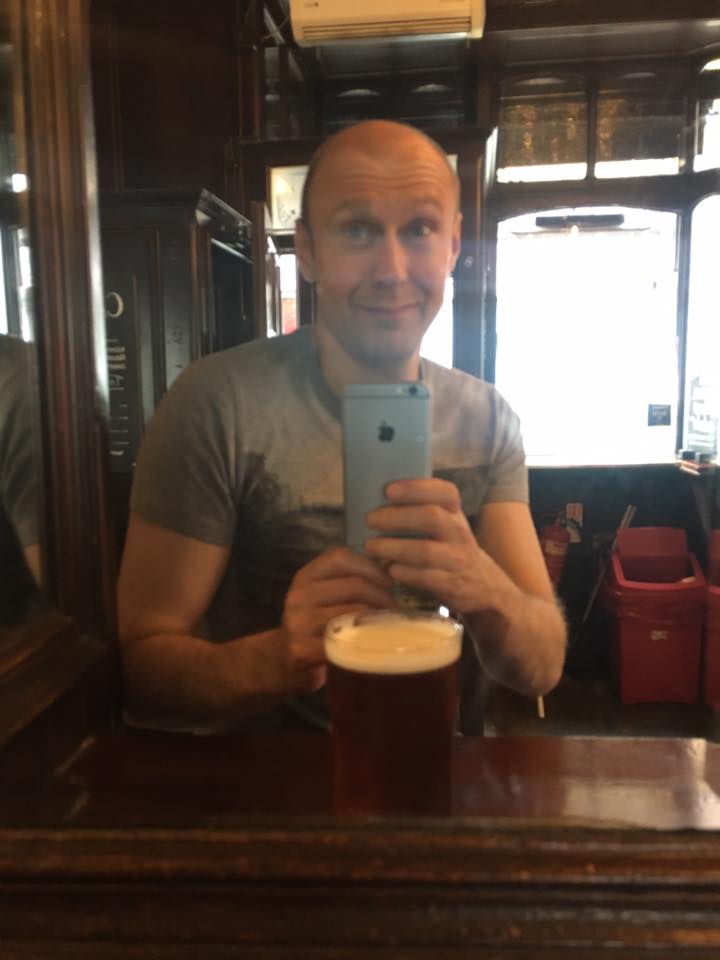 I have always been good at going to the Dentist pretty regularly, which I appreciate some people do struggle with. Now I have got to the stage where I actually book my own clean and polish appointments without being asked to.
I would not say I particularly enjoy these extra trips but my dentist is very nice and I always feel better for them. It is a pretty thorough clean which I am relieved I do not have to go through every morning and evening when I am brushing at home. I mean what do they use to power that special tooth brush? I am guessing it is the battery from an pneumatic drill by the sound of it.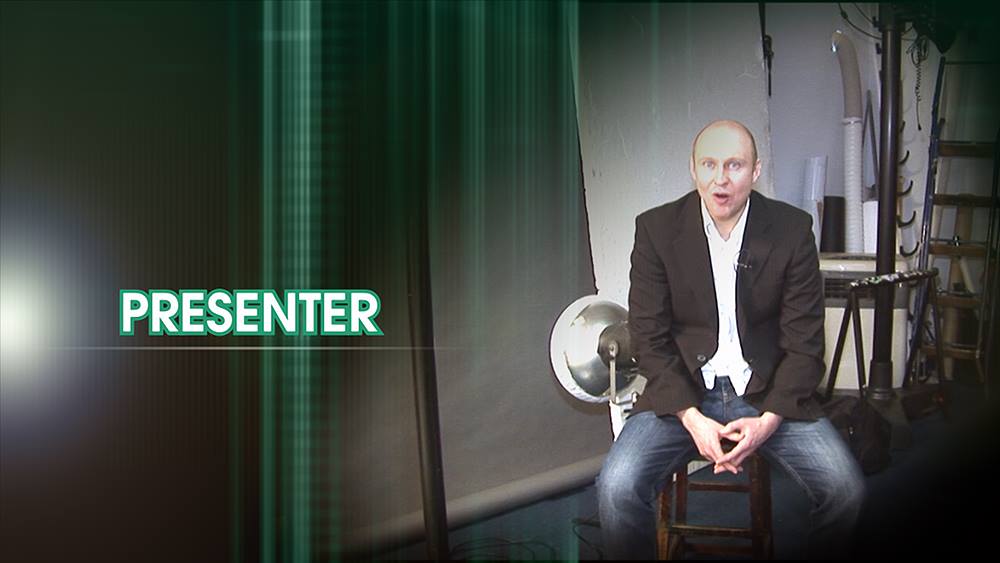 I had a bit of a disaster the other week. I was walking out of work when I decided to look at my mobile phone. As I was getting it out it got caught on the side of my pocket and fell out of my hands only to fly about a meter through the air and come crashing down twice on the screen. Needless to say this did not do it much good.
In fact it pretty much shattered the whole display screen. Luckily it was still somehow working but with the screen broken and big cracks in it. It was pretty hard to read anything on it. After doing quite a bit of emergency research on what to do next. I was advised that as I had insurance it was best to claim on that and get a new replacement phone.
So I phoned the insurance company and they said it was all fine. They could do it but there was an excess charge of one hundred pounds to pay. But as this was considerably cheaper than buying a new I-phone. I went ahead with the claim. So you have to send them the broken phone and then they assess it before sending you out the new phone. This process could take up to seven working days. I got my first mobile phone in about nineteen ninety-nine and I had not been without one since. Like most people pretty much my entire life is on my phone, so I was a bit concerned about being without it for a whole week. But basically I had no choice. So away it went.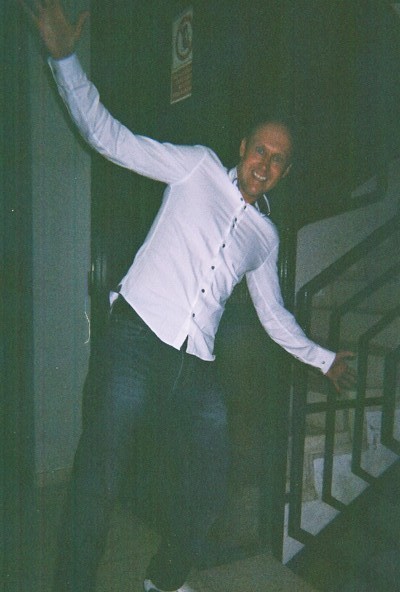 I will be honest I actually found not having one to be quite liberating. It meant I actually had to talk to people and just spend time chilling and thinking when I was travelling to places. Although I will admit it was annoying not to be able to check the internet whenever I wanted. It did feel a bit strange only being able to speak to people by email or through Facebook when I was near a computer.
But I did not actually miss it as much as I thought I would. I mean I still managed to have friends and meet up with them prior to ever having a mobile, so I should still be able to do that. However it was really odd not having one. But I kind of liked the freedom that no one could get in touch with me, like some wild and crazy maverick just going through life by himself.
That said I was pretty happy and excited when the new phone arrived. Happily they under promised and over delivered, as I received it within five days of making the initial claim. Although setting up the new one was a bit stressful. I use I-cloud so all my settings and documents were saved there, ready to install on the new device.
However as a part of this set up Apple send you a code to your phone, which at that point is not set up so you can't see it. So unless you own another Apple device that you can log in to, it means a long call to Apple Support to get it sorted. Credit where it is due, the lady I spoke to was brilliant and very helpful and talked me through it. But we can certainly file this in the nothing is ever simple is it file. Mind you I got it all sorted and set up. So I am now back in the twenty-first century. And have a mobile phone with me again at all times, just like the rest of the world.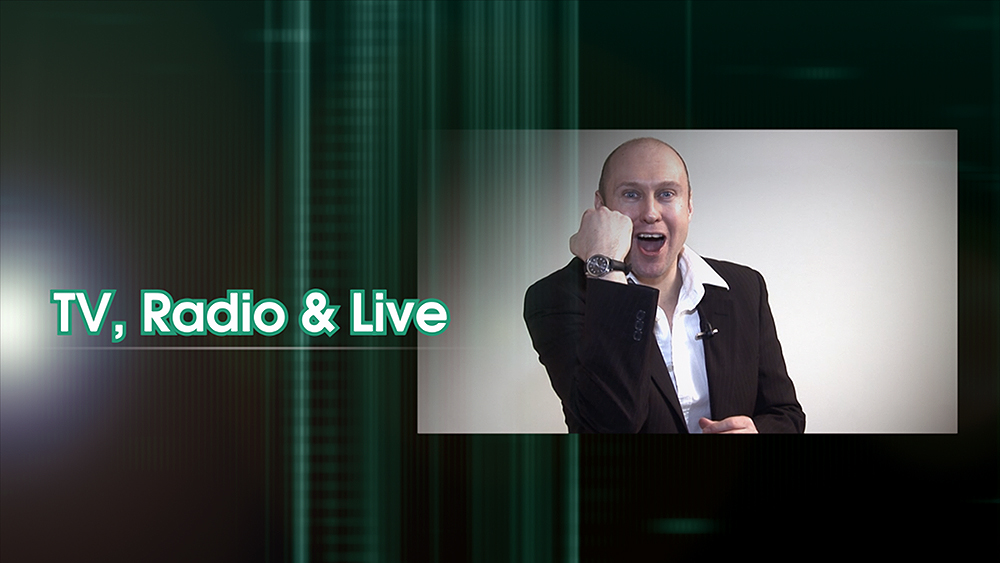 I went to see a Radio 4 Sitcom pilot being recorded at the BBC Radio Theatre last Monday. It starred the brilliant Tony Law. Who was the professional comedian that I was with when I did the Tringe Festival Roving Comedy Night for the first time five years ago. More on that later.
This comedy was written with him in mind and has his name in the title. As I have met him and do kind of know him we did have a brief Twitter exchange beforehand. Although to be fair as it was such a lovely hot and sunny day it was just me checking the air conditioning was on. Which for the record it was.
So Tony Law being Tony Law he had dressed up in character for the performance. But to be fair his stage gear is usually pretty distinctive anyway. The cast also included the great Helen Lederer and excellent Nina Wadia. The basic premise is that Tony is an explorer, who leads his own unique crew around the world on missions. A little bit like a kind of radio Indiana Jones.
It was a fun night and I really enjoyed the show. It is just a pilot but the episode will get played out on Radio 4 at some point and then the powers that be will decide if it gets a series or not. I enjoyed it and would like to see it get a series, mainly because I think it is something that Tony Law deserves. Keep a look out for it. It is worth a listen, if you like your comedy a little surreal and slightly off the wall.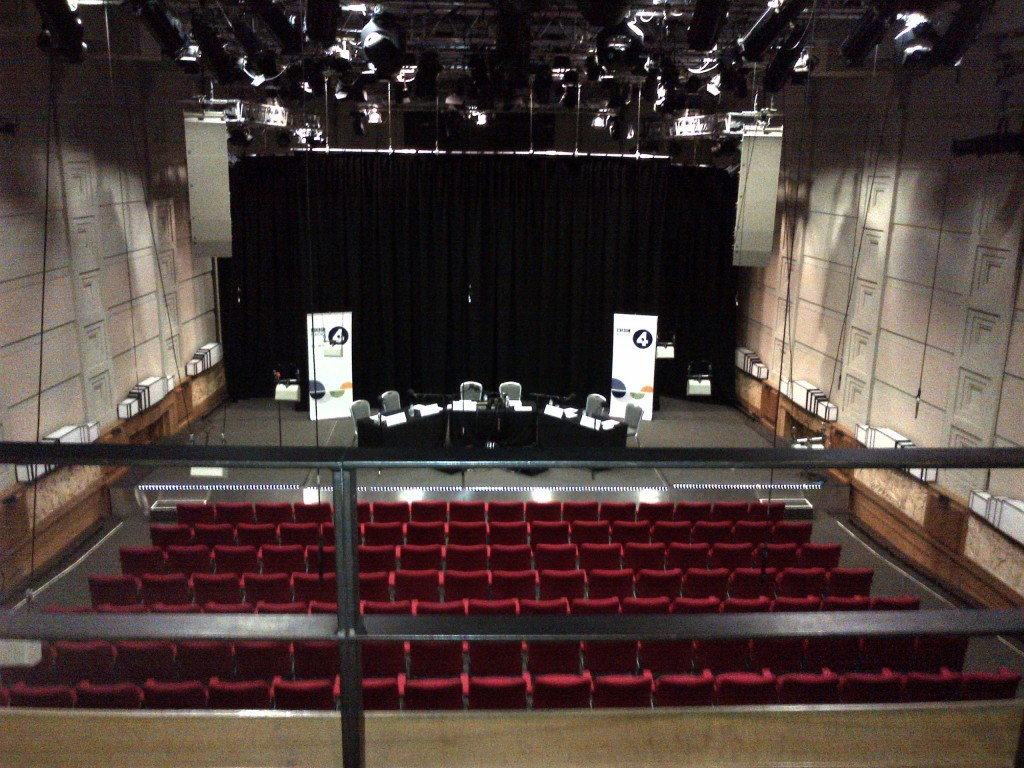 I had my first experience of Royal Ascot this week. It is an event I had always wanted to go to but never quite got round to. Until I decided very last minute to go along to day one of the festival on Tuesday.
I had been to Ascot a few times before but as soon as you stepped off the train at the station you can tell that it is a big deal. The atmosphere is ace and hits you right from your arrival. All the bars have marquees and music blaring out and there are just very well dressed people everywhere.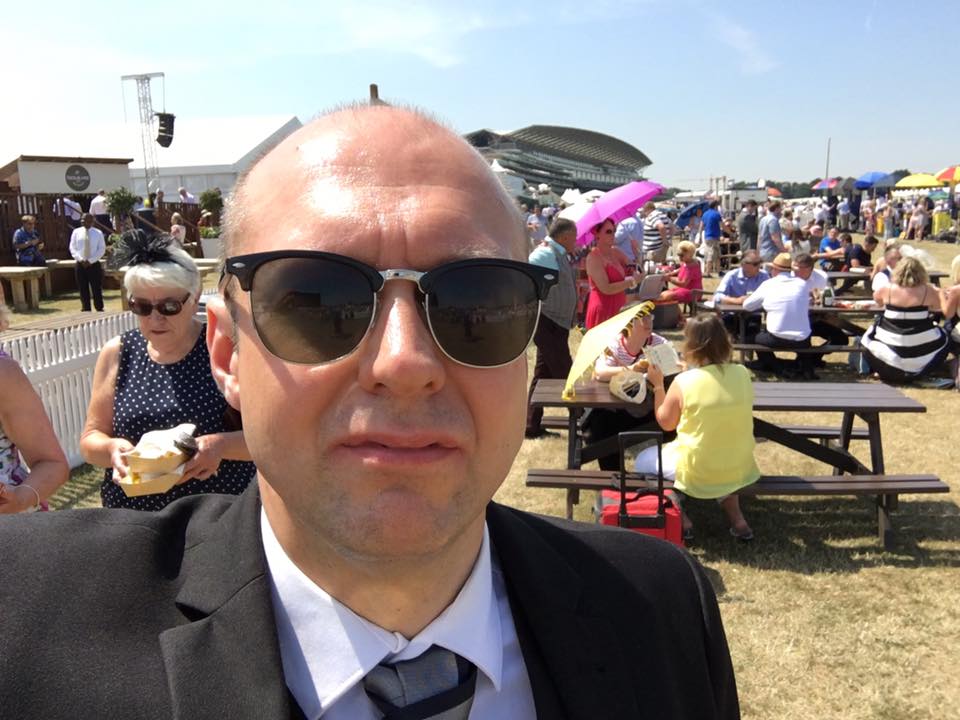 I had managed to get myself a ticket in the Windsor Enclosure and headed straight there. It was around lunch time, so my first port of call was the food stand to get a pretty decent burger. As you know it is important to fuel yourself properly for these occasions.
It was a lovely hot day and my hair does not offer the protection it once did so I then decided to check out the Ascot shop and buy myself a Royal Ascot baseball cap. Which did an excellent job keeping me from burning my head.  Although I am not sure it went that well with my suit.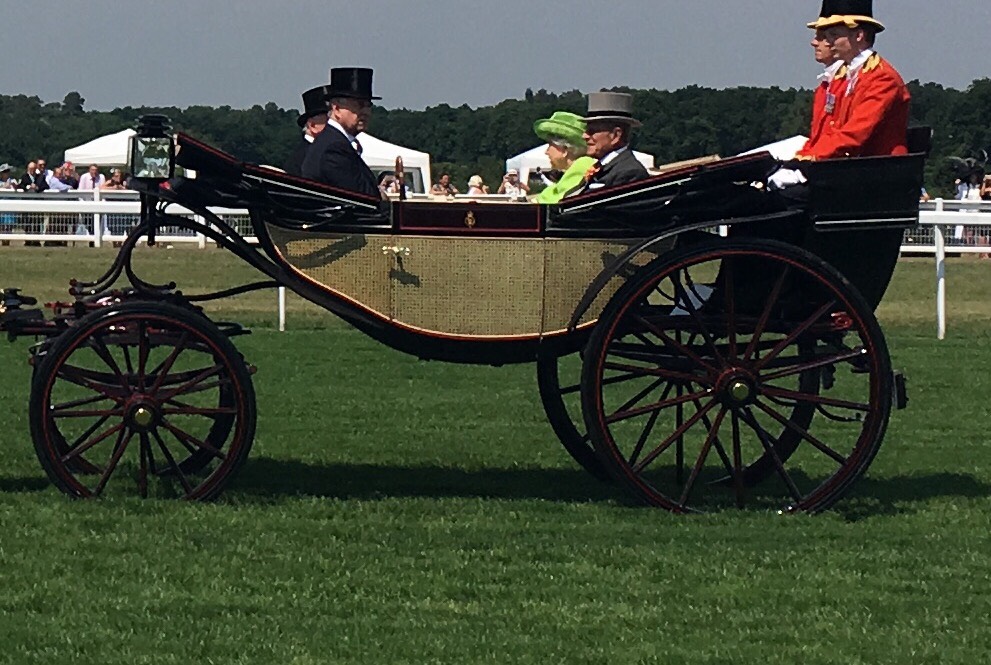 Now I know opinions differ on this but I am a big supporter and fan of the Royal Family. So I made sure that I secured myself a nice spot to see the Royal Procession. Which takes place before the start of the days racing.
It was a spectacular sight with the military horses leading the way followed by the carriages containing the Royals. It was great seeing the Queen and Prince Phillip go past smiling and waving. And it was the first time I had got to see Prince William and Princess Catherine in the flesh, which was nice. Once they had gone past, it was time to get down to the racing.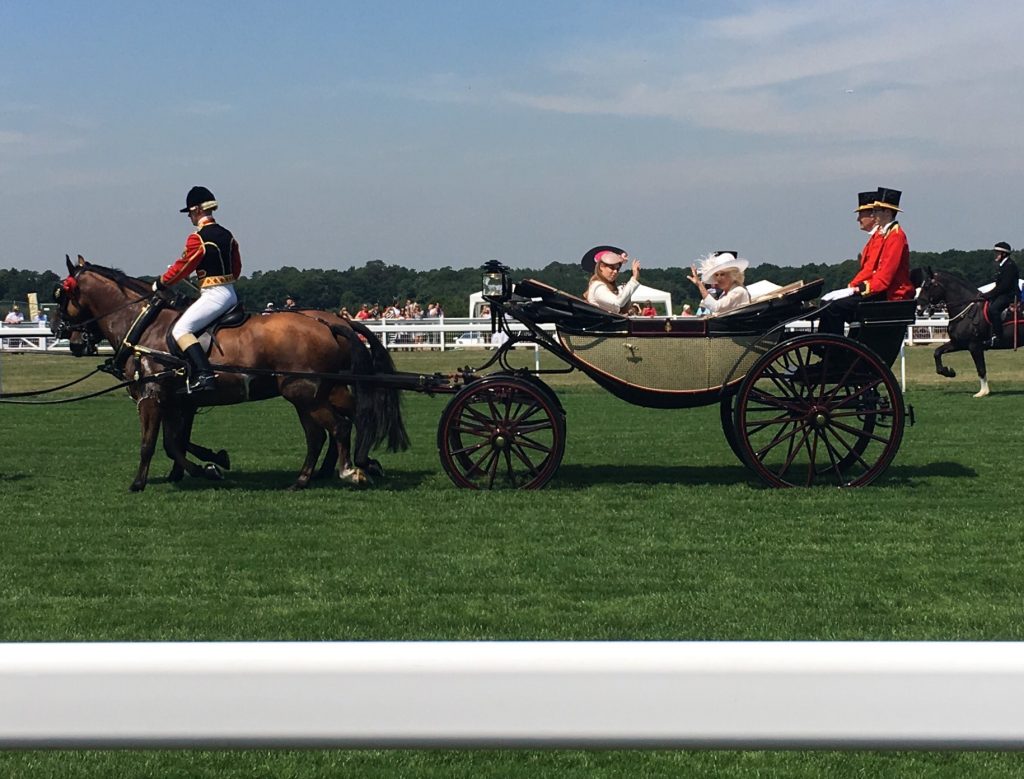 I had a bad day on the betting front. Despite wearing my "lucky suit" I did not pick any winners at all. That is the first time in four meetings that it has let me down. But I am seriously thinking about burning it. That's show business. I do not think I was alone I saw a lot of happy bookmakers at the end.
Despite my lack of success it was a great day. The whole thing has a party atmosphere to it and it was an exciting day out. It is such a spectacle. I am already hoping and planning to go back and do it again next year.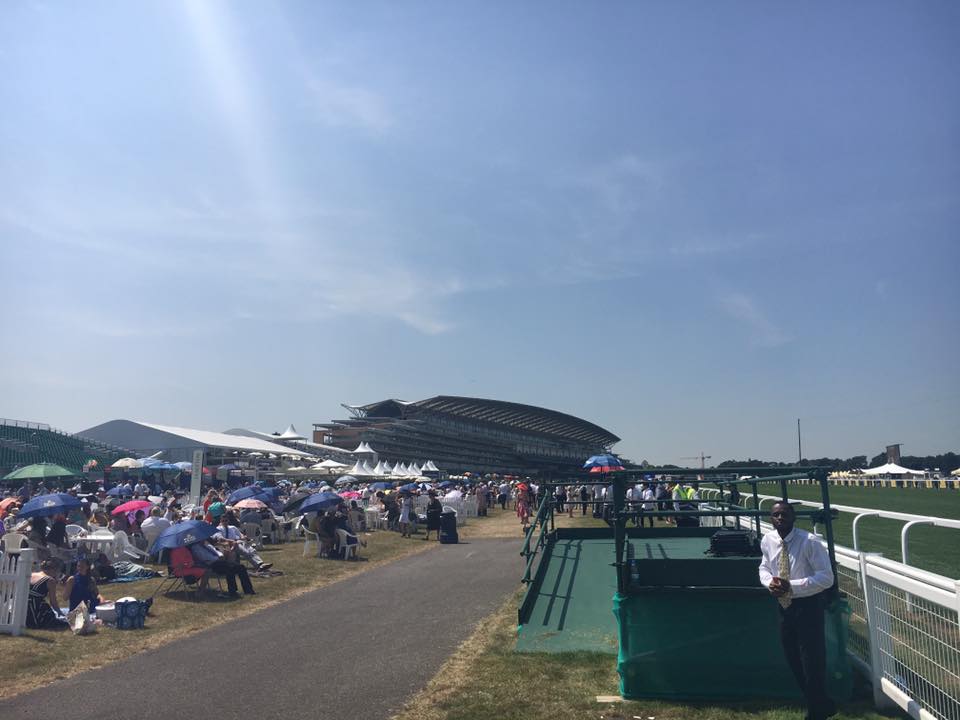 This weekend it is the Glastonbury Festival. I have been twice before to this amazing event. In fact this year is the tenth anniversary since my first visit. I camped there for the whole weekend and had a brilliant time. Although we did have back stage passes and were in a special area with our tent.Which did make the whole experience a bit more exciting and interesting. I saw some brilliant and amazing acts and performances.
I would really like to go back to do it all again but I never quite get round to organising it. If you have never been I would recommend you try to go along once to experience it but tickets are so hard to get hold of as the demand is so high. It is well worth experiencing though. The atmosphere there is so special. There is so much on offer to see and do. You will miss much more than you actually manage to see but the things you do see will become a special lasting memory.

Next Sunday 2nd July it is the Tringe Festival Roving Comedy Night. I made my debut at this great event five years ago. And this year I return to the event at which I gave my first ever stand up comedy performance. I am really looking forward to performing. It is going to be a fun night.
It will be great to catch up with the members of the Roving Comedy Club and my comedy guru and teacher Logan Murray. He will be the host at one of the four pubs in Tring that are taking part. One of the four venues has already sold out. So if you want to get some tickets for one of the other venues, I would not hang about. Roving Comedy Night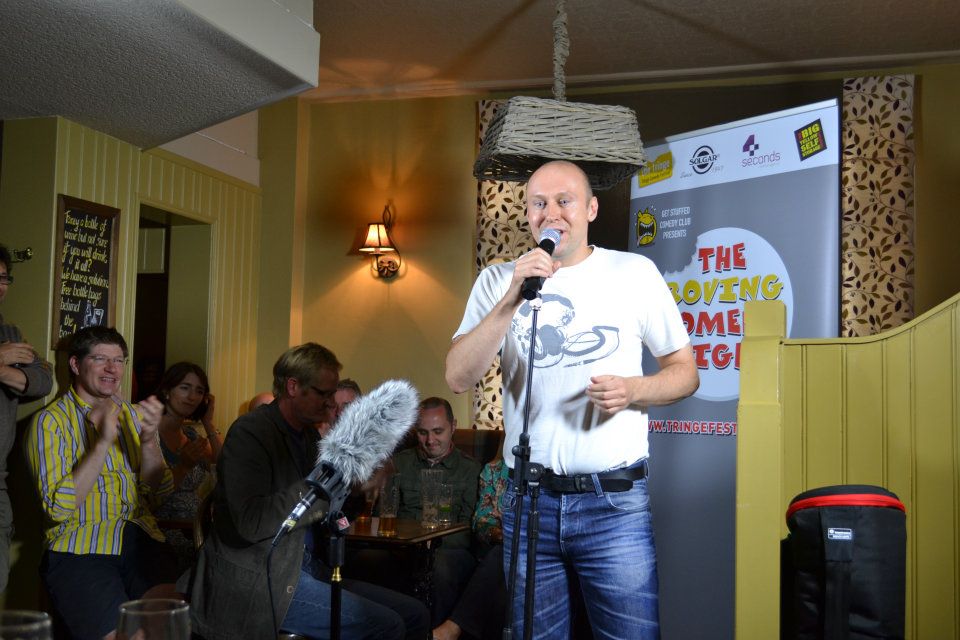 So you buy a ticket for one of the pubs and stay there all night to see all of the comics performing. While the comedians move around and perform in each of the pubs. So we have a great laugh and giggle moving from pub to pub and experiencing a completely new audience every time. Headlining each of the groups of comedians at each venue will be Carey Marx, Paul B Edwards, Silky and Arthur Smith.
The first time I did it, it was one of the best experiences of my life. I was happily recommending to people that they should do it, so when the opportunity came up for me to do it again. I did not hesitate and said yes straight away.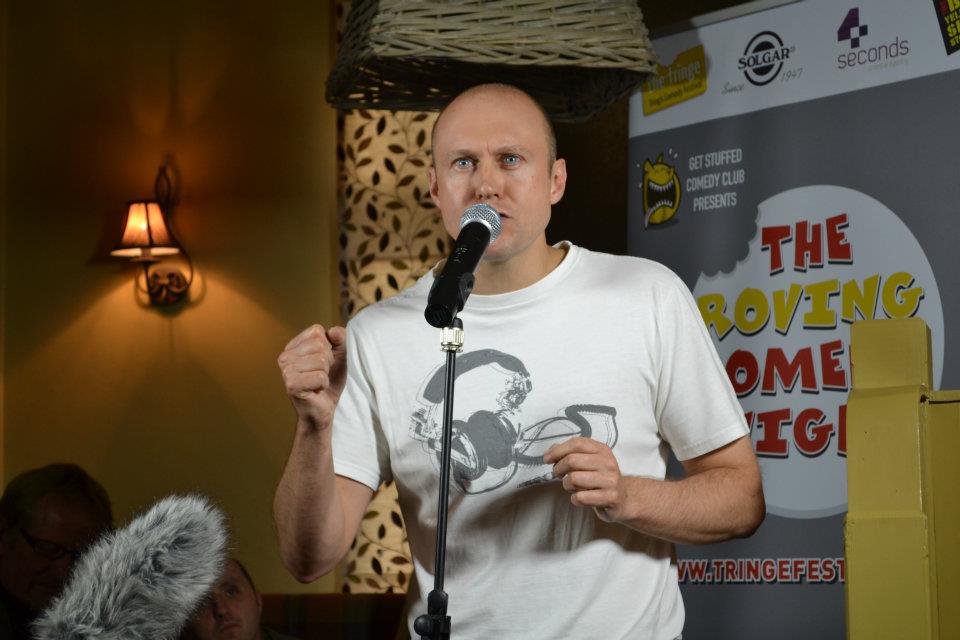 Have fun and we will catch up again in a couple of weeks. Cheers Neil.