Hi there, how are you doing? I hope you have had a really good couple of weeks. Mine have been very busy with lots of fun stuff going on. I went to see a brand new radio comedy being recorded at the BBC Radio Theatre a few Friday's ago. It is being produced by the brilliant Ed Morrish. Who has been behind lots of great radio shows over the years. It is called Welcome To Wherever You Are.
It is hosted by the Irish comedian Andrew Maxwell. It looks at the world of stand up comedy literally with guests from all over the world coming on for a chat. Then doing some of their stand up set to the audience via skype. Which all sounds very odd but it did all work brilliantly.
In the episode I saw we had Storm Xu a Japanese comedian who performed from Shanghai, Tats Nkonzo from South Africa who performed from Cape Town and finally we had Ari Eldjarn who is from Iceland and was performing from Reykjavic. All three of them were very funny.
It just proves how comedy is pretty much the same all over the world. They were all addressing the same subjects that you would expect from British comedians. But obviously putting their own country's slant on things. It was great to see brand new comics for the first time to. I am not sure when the show will go out on the radio but I will let you know when I do, as it is well worth a listen.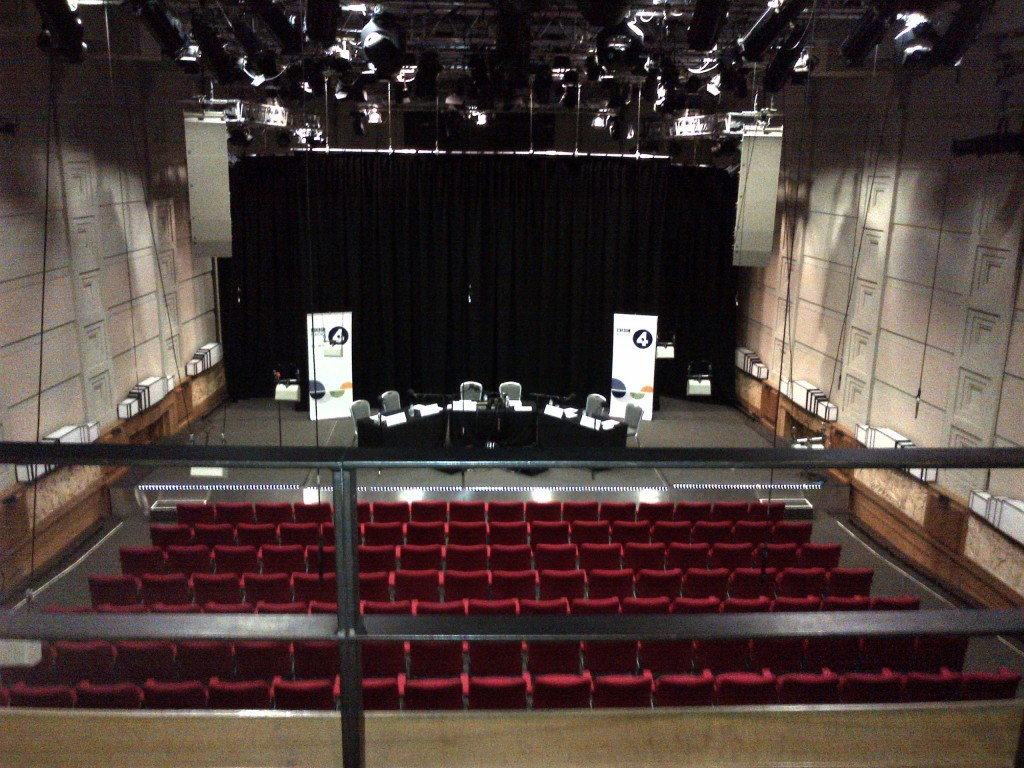 While we are talking about radio comedy Newsjack is back for its latest series currently. It is a weekly topical comedy programme that anybody can write for. So you can submit your own jokes for it and if they make it in they will pay you for them. I have had some of my material used on it in the past.
I am sending in a few one liners this time round hoping that I can sneak something in. It is very funny and well put together. It always features an excellent cast led by the brilliant Angela Barnes. If I do get any of my jokes in the latest series, rest assured, I will let you know. It goes out Thursday's at 10.30pm on BBC Radio 4 Extra.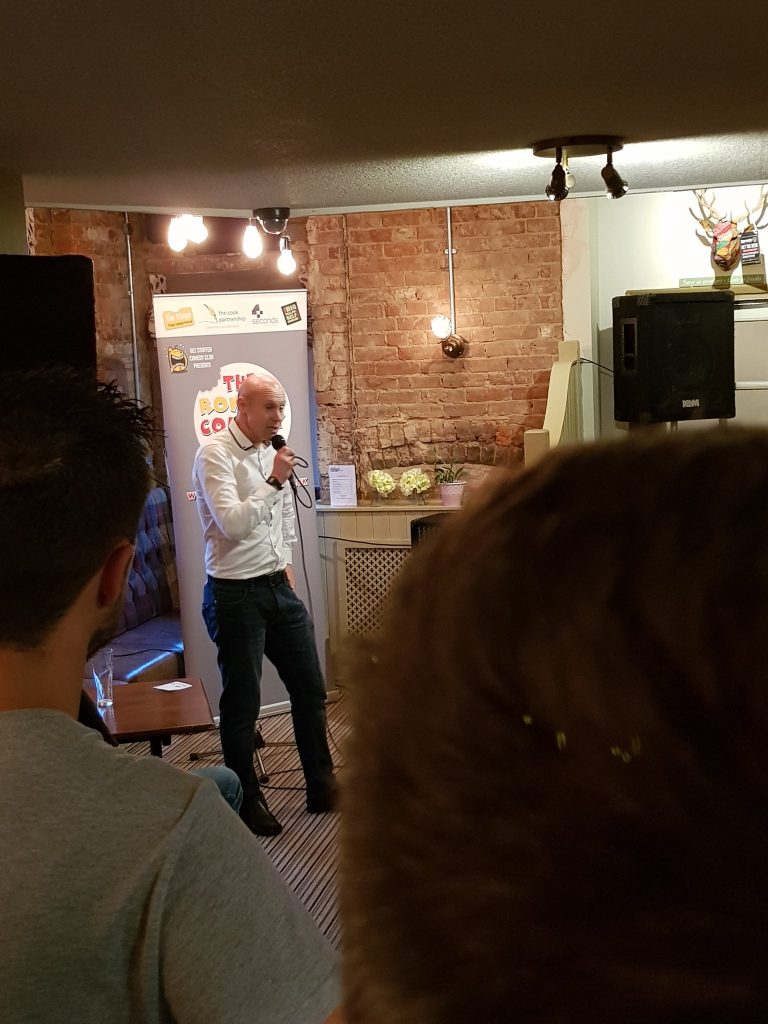 I also went and witnessed the recording of another brand new comedy series for Radio 4. Once again at the BBC Radio Theatre earlier this week. It featured the excellent comedian Rhys James. Who I have seen perform a few times at the Old Rope Comedy Night's. The show is called Rhys James is……There will be four episodes each taking a look at his life and his outlook on things. I saw all four of them recorded on the same evening.
It is being produced by the very experienced Carl Hooper. Who also works on such programmes as The Now Show and Just a Minute. It was a fun evening featuring some of Rhys's stand up mixed in with clips of his parents talking about him and some other elements. It is due to go out some time in January next year. It is definitely worth keeping a ear out for. As he has some great jokes and a clever way at looking at the world, as most comics do. He basically got offered the show on the back of Carl Hooper seeing him performing at the Edinburgh Festival. Which shows the value and status of that place.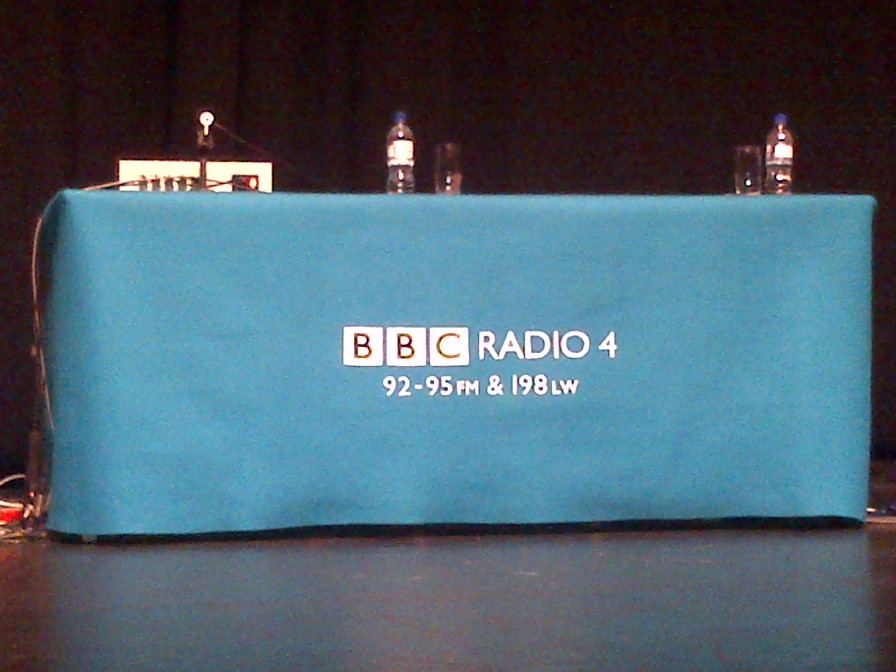 I always like discovering new and different places to have a drink in and around London. I stumbled upon one I really liked the other week. It is called the Phoenix Artists Bar. Which is predictably enough next to the Phoenix Theatre.
It is a downstairs bar with a nice selection of drinks and lots of theatre memorabilia on the walls. Including lots of posters and signed photos of performers. Plus they have a piano in there. I saw a poster advertising their sing-a-long-a-musical night. Which sounds brilliant. It is just a nice relaxing bar with a good vibe to it. I would say it is worth a visit, if you are in the area.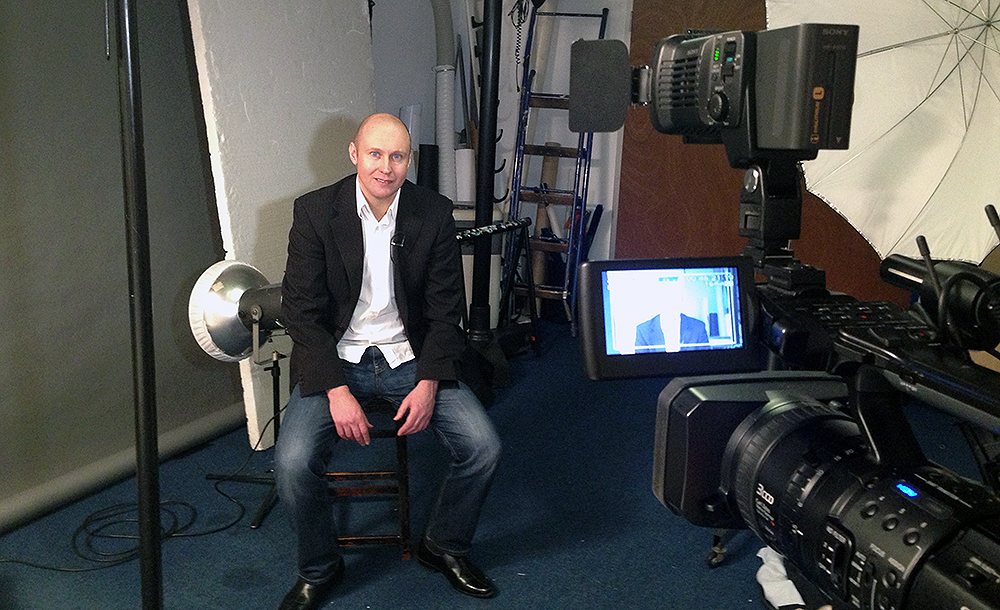 I have been to Wembley a lot to watch Tottenham recently. I went to my first Premier League game at the Stadium to see them play Swansea. I met a mate in The Arch pub for a drink before the game. Then headed in to the ground with every intention of having a cup of tea before the match. Until I walked past a pop up Real Ale stand and my plans immediately changed. I really do not have any will power.
The game itself was a bit frustrating but still quite an entertaining goalless draw. I then ended up going to the League Cup game on the Tuesday. They had reduced the tickets to ten pounds. Which is pretty good value for money.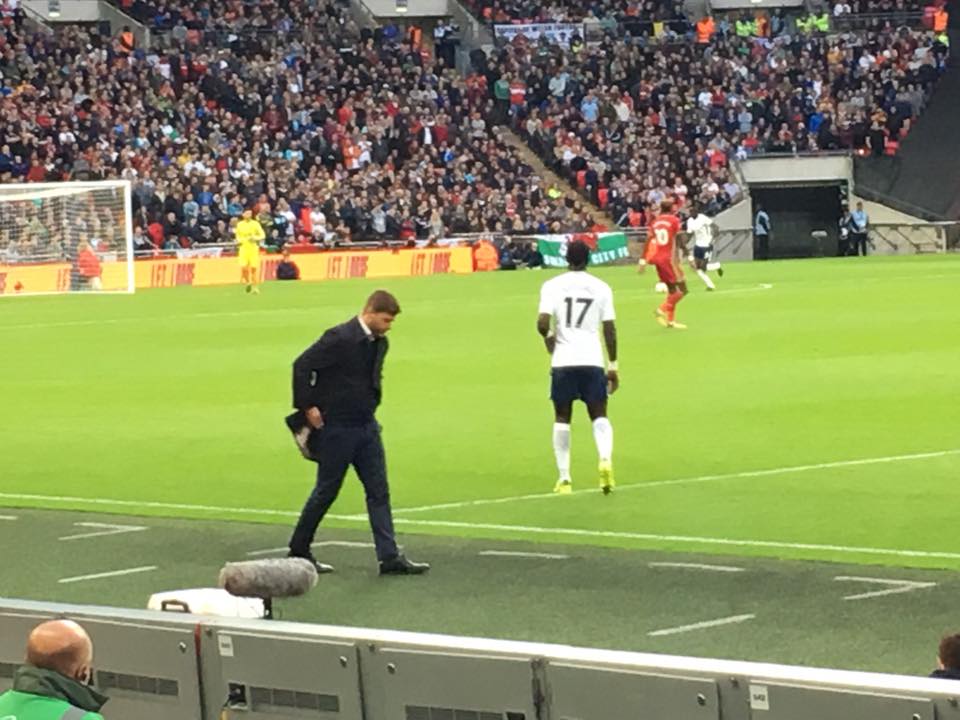 Now having worked at Wembley I have a pretty good knowledge of the place, so I noticed they were even selling these cheap tickets for the best and comfiest seats in the stadium. They are called the Bobby Moore seats after England's great World Cup winning captain. They are the ones by the players tunnel, behind the benches. Granted these seats normally come with full hospitality. So say for an FA Cup final they are probably around eight hundred pounds each.
Therefore to sit and watch a game there for a tenner was to good an opportunity to miss. Spurs won the game against Barnsley one nil with Dele Alli getting the goal. So it was a good night all round in the end.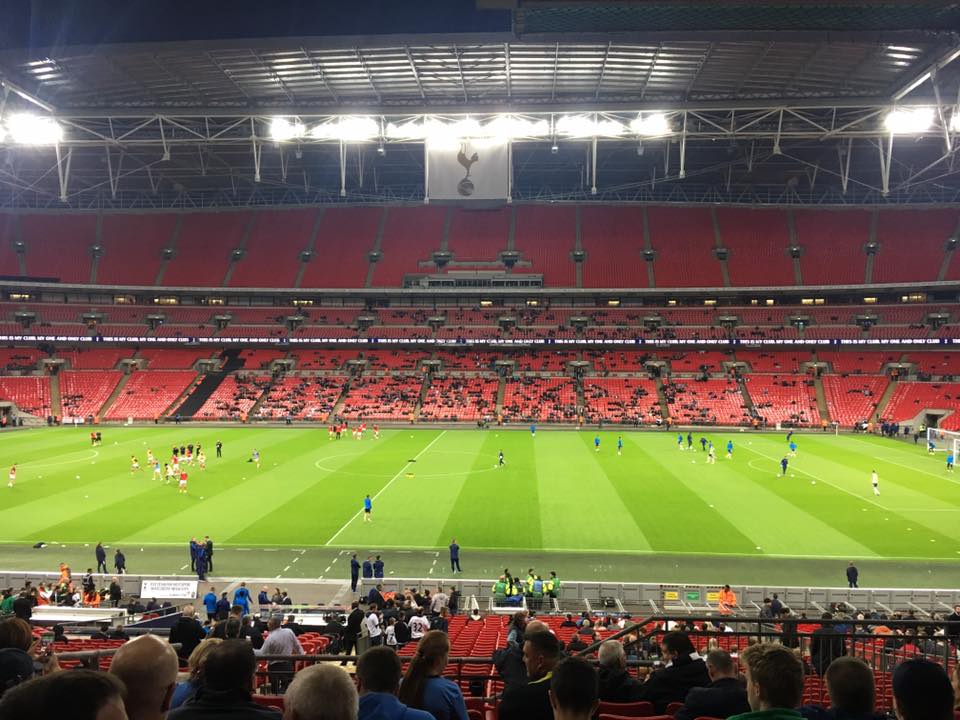 I had never got round to going to Wimbledon and as tickets for the championships are very hard to get hold of to say the least. I decided to do the tour there. As at least that would mean I would be guaranteed to get inside. It turns out the nearest tube station is Southfields, so that is where I got off.
Despite these claims being totally true, it was still about a fifteen minute walk to get to the All England Club. The entrance to the tour brings you right in by Centre Court. You sign in at the shop, then there is a meeting point outside where the tour starts. They have all the order of play boards left up around the place from the previous event across all of the various competitions.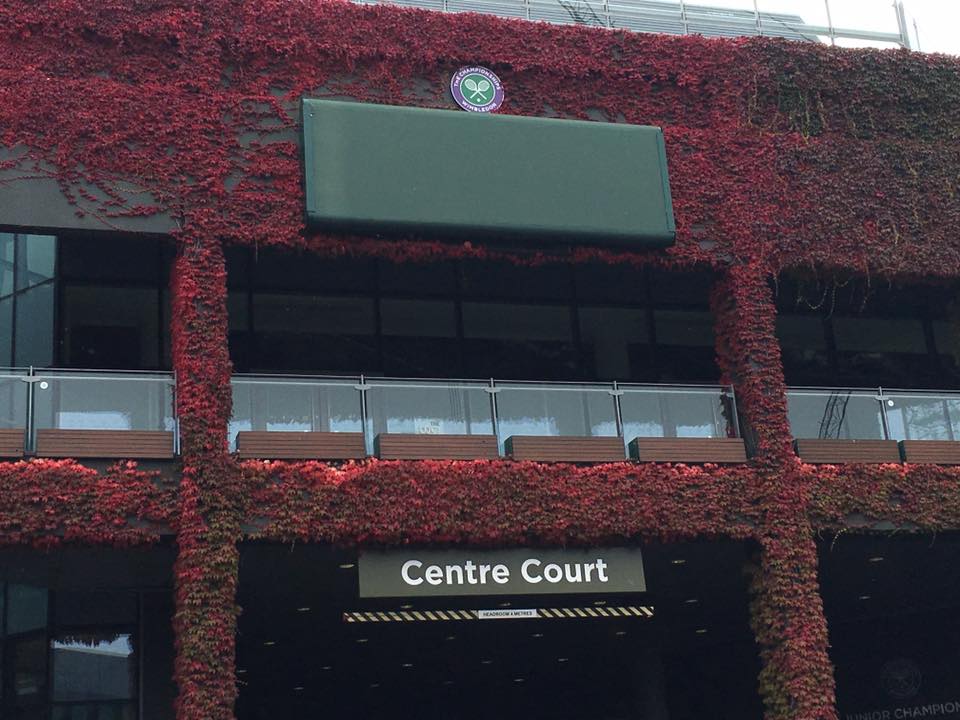 Wimbledon is a big international event and in this modern age digital and internet coverage demand is huge. So we started off in the media area. Before moving on to the TV Studios. Visiting the BBC one where Sue Barker presents from.
One thing that surprised me was how small the outer courts looked, Plus I did not realise how close quite a few of them were to the main show courts. How they get the extra seating in I have no idea. It looks like there is no room for them. The TV studio complex overlooks court eighteen.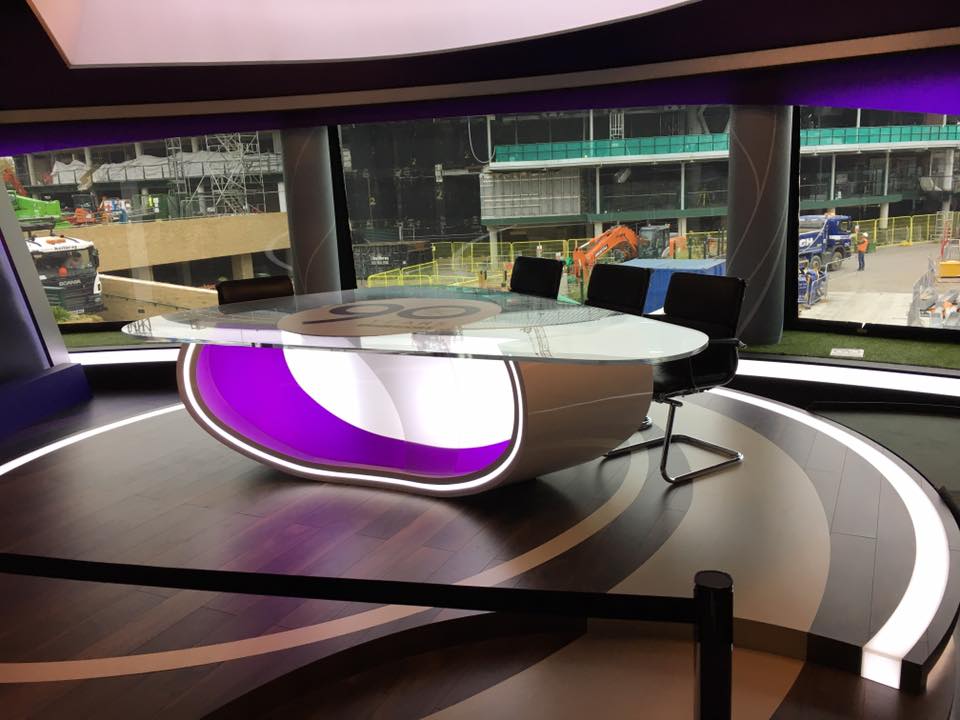 Then we were taken to see the players entrance as well as the members and players areas. There are five hundred members of the club. You will not be to surprised to hear that there is a long waiting list and that it is incredibly hard to become a member.
In fact the easiest way to become a member is to win the singles title, as you instantly are then an honorary member. We then went to the press conference room, where all players are contracted to go and speak to the media after their matches. And lastly we were shown in to Centre Court. Which is such an iconic sporting arena.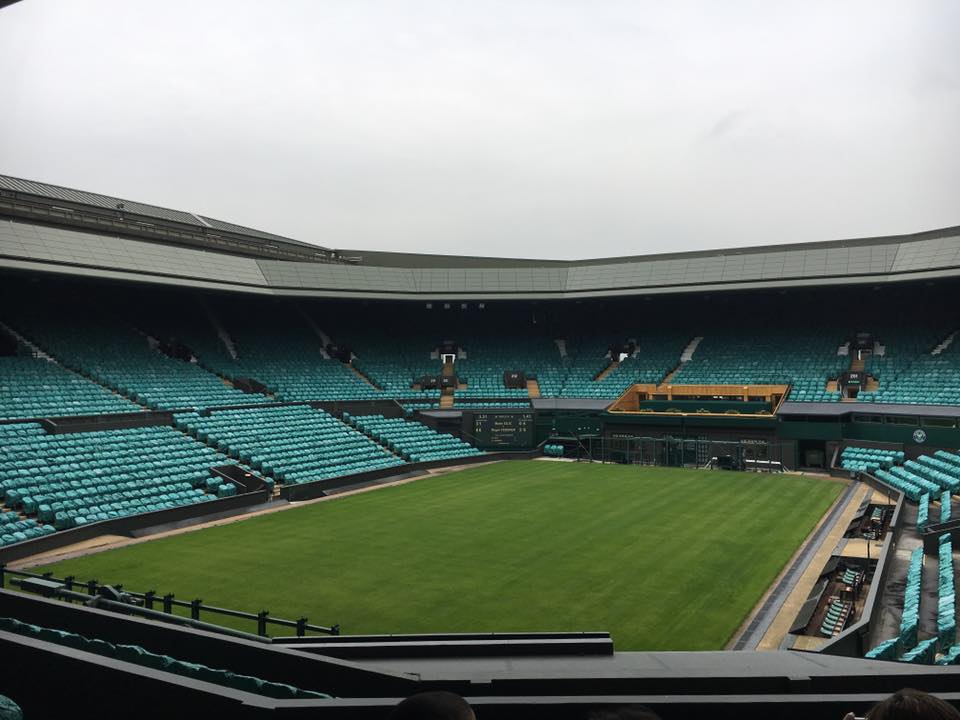 The tour was very enjoyable and it was great to have a look around the place. It has definitely made me want to try and get tickets to see a match there. They also do have a museum. So I went and had a look around that. It is very educational about the origins of tennis and of Wimbledon itself. Plus they have a very clever hologram style video of John McEnroe.
As well as lots of great memorabilia from the players. Including many of their rackets and outfits. Judging by the clothing, some of those female tennis players must have been tiny. And finally you get to see the men's and women's trophy's on display. They are probably two of the most recognisable awards in world sport.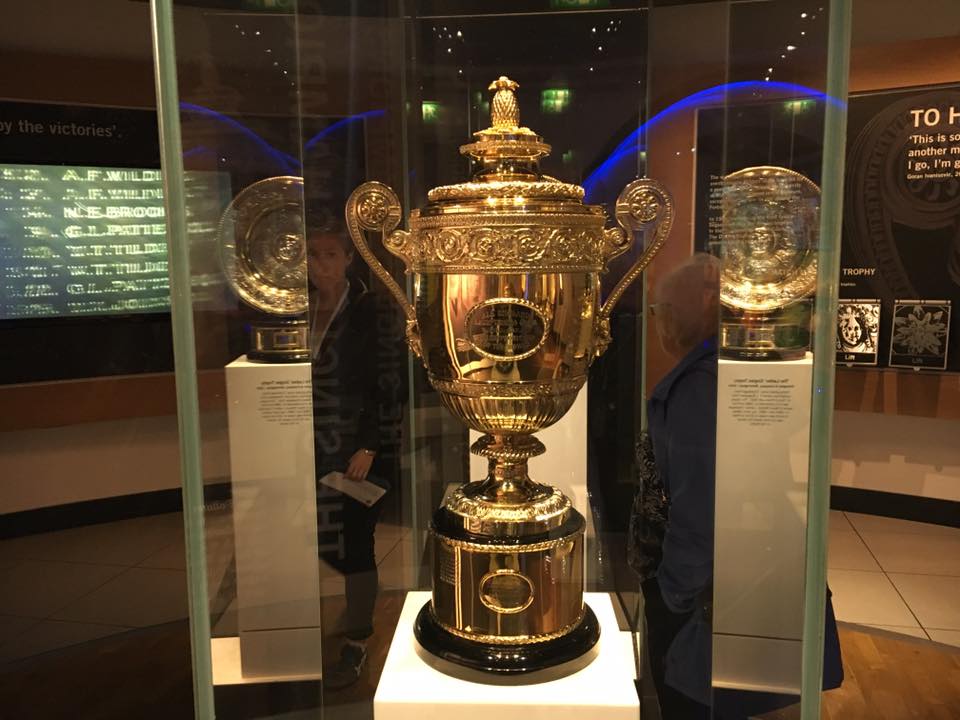 I had been hearing very good things about Motown The Musical, so I thought I better get along to the Shaftesbury Theatre in London to check it out for myself. Which I did last Wednesday. I have never seen a theatre manage to hide their toilets so well. They were almost impossible to find. The show itself tells the story of the Motown Record Label and its founder Berry Gordy Junior. He had several standard dead end jobs before he started writing songs. In fact he wrote Reet Petite for Jackie Wilson. But when he did not feel that he was getting the money he deserved for his songs. He decided to start his own record label and sort of run it like the car plants he used to work in.
Smokey Robinson was the first artist he signed. He became a life-long friend of Gordy and a Motown stalwart through the years. When many artists jumped ship and left to earn more money with bigger labels. At one time The Supremes were the companies most successful group. Possibly not hindered by the fact that Diana Ross and the boss were an item for quite a while. Let us not forget they also gave us The Temptations, The Four Tops, Marvin Gale, The Marvelettes and of course Stevie Wonder to mention just a few. And Motown gave the Jackson Five their big break, so therefore set Michael on the route to super stardom.
It is a really good show helped by a brilliant soundtrack from the label that the whole thing is about. It does also cover a few big historical moments which happened during the time the story occurred. Which shaped their business and to a degree the world. The cast were great, they all had fantastic voices and they could all really move to. The dancing was sensational. It is very clever how it is constructed. As the starting point, is the end point and the story is told in the middle as a bridge between them. I thought I knew the story of it all pretty well. But I certainly learnt a few things that I didn't know. It is well worth seeing. As with it containing all those great songs that it does, you can really not go wrong.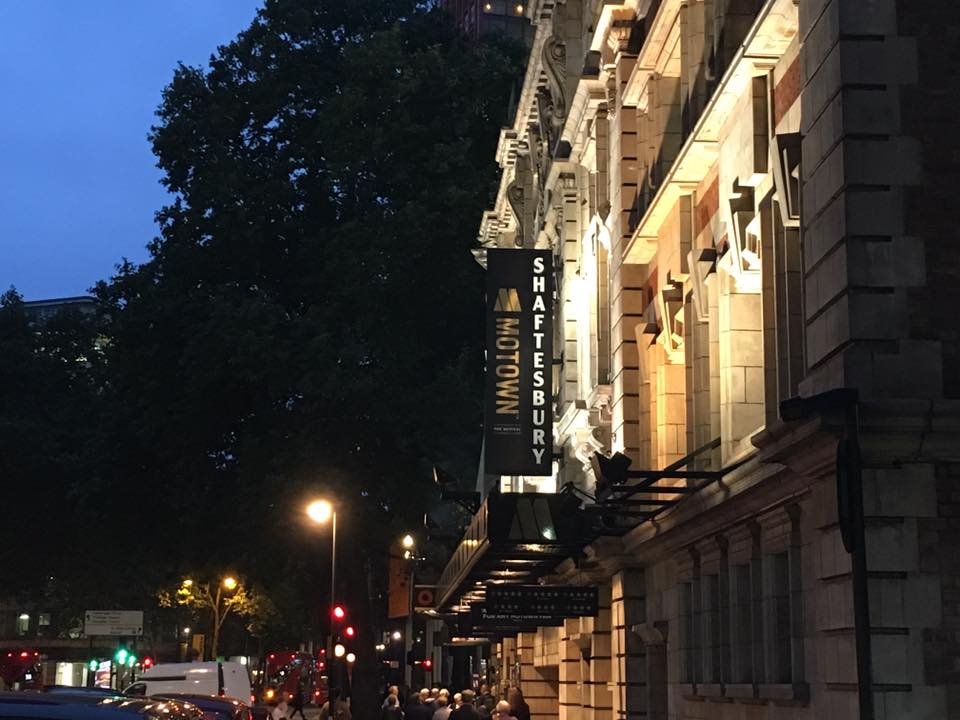 It has been quite good for spotting comedians around the BBC recently. I have seen Jack Whitehall with his dad, Angela Barnes and my old mate from the Tringe Festival Arthur Smith about the building over the last few weeks.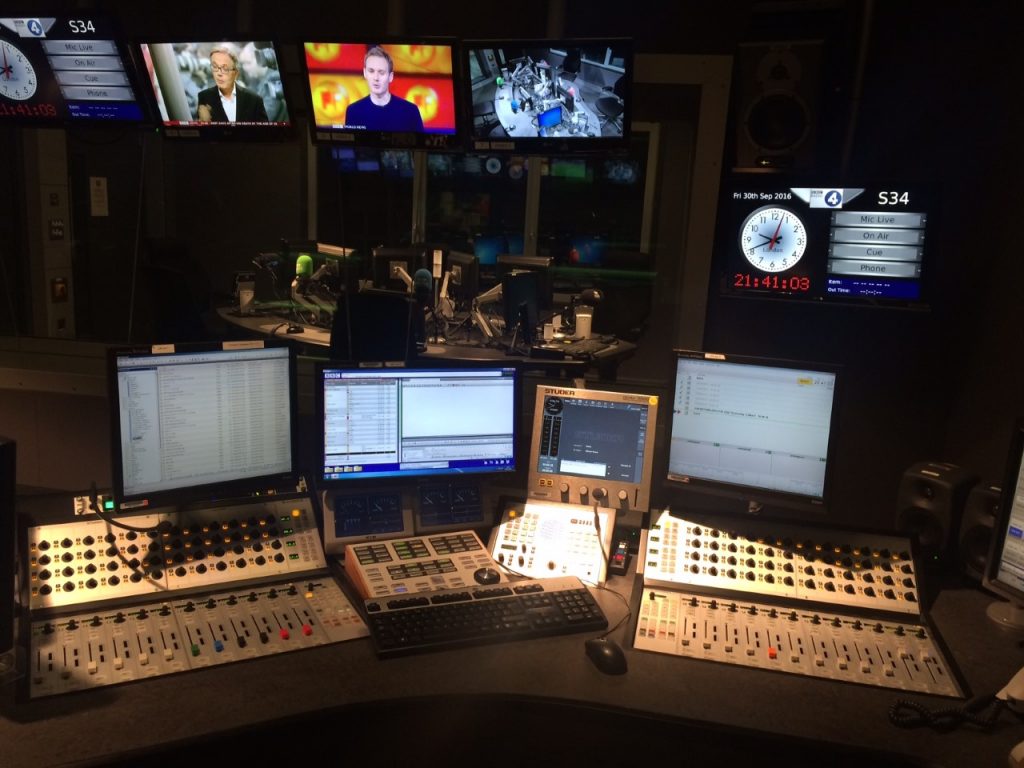 Have fun and we will catch up again in a couple of weeks. Cheers Neil