Hi there, how are you doing? I hope you have had a really good couple of weeks. Mine have been fairly busy with lots of fun stuff going on. I have once again spent quite a bit of time at Wembley Stadium. But this time I was not watching Tottenham Hotspur. A friend of mine invited me along to the two recent England friendly internationals. I got to see England face Germany.
Which is always a decent fixture. And one which I have good and bad memories of from over the years. The big disappointment of losing that game in Italy in 1990 on penalties. Then there was the delight and amazement of the five-one win in Munich. When Michael Owen got a great hat-trick and even Emile Heskey got one. That was a great night. Not least because a week or so after it I was at Oktoberfest in Munich for the first time and it gave us the football bragging rights at the time.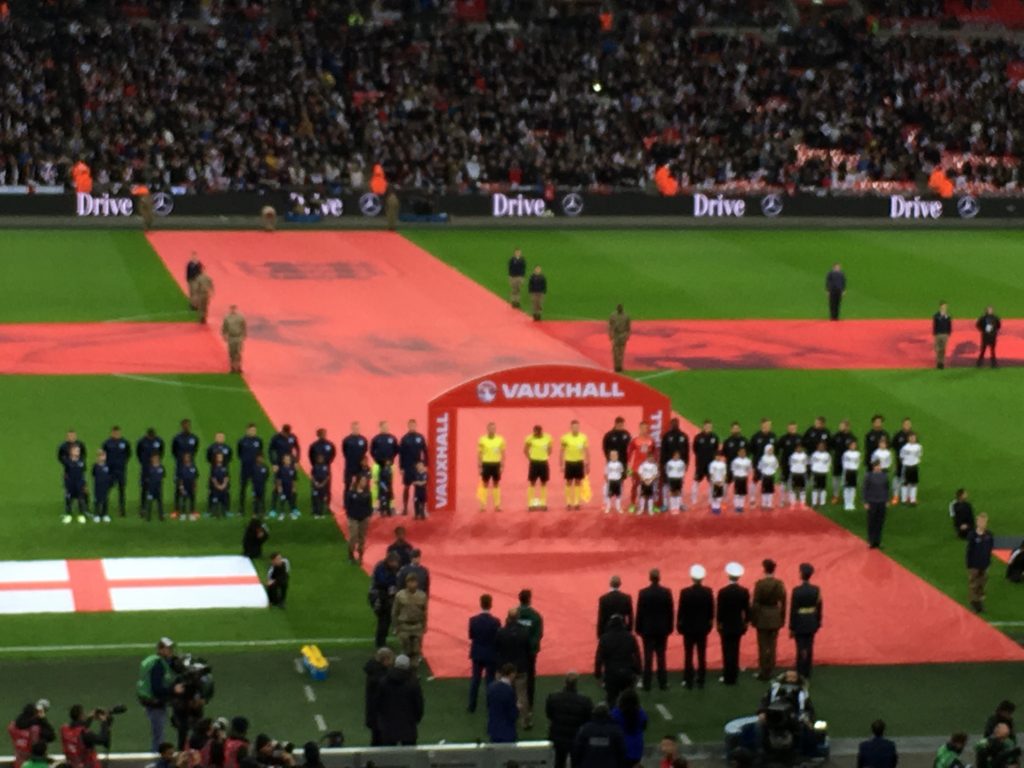 The most recent game between these two world giants was exciting but goalless. It was end to end stuff but with few clear cut chances. We got to see a lot of young England players making their debuts. Plus we had brilliant seats. As we were sat in the Bobby Moore seats. They are the comfiest seats in the stadium and the view from them is ace. I like to watch games from a position around the half way line, personally.
It was nice to see a Spurs player, Eric Dier captain the team. It was an enjoyable evening catching up with a few people I had not seen for a while. It is always good to get behind the national team, I think. There was a decent sized crowd there. It was good fun and nice to clock up another cap as an England supporter.
I was back at Wembley a few days later sat in exactly the same seat to see England take on the might of Brazil. It is always a colourful occasion when they are in town. Those iconic yellow shirts and blue shorts are unmistakable. It is amazing that generation after generation they just seem to produce exceptionally talented footballers. Who are just so skillful and always great on the ball.
It was good to see Neymar in action and close up. Although this game also finished goalless, you could see in glimpses why he is the most expensive player on the planet. The England back four did very well against him. I will be honest it was not as exciting as the German game but it was still a good night at the home of football. If you cannot enjoy yourself when the Brazilian Samba band are playing. There is something wrong with you.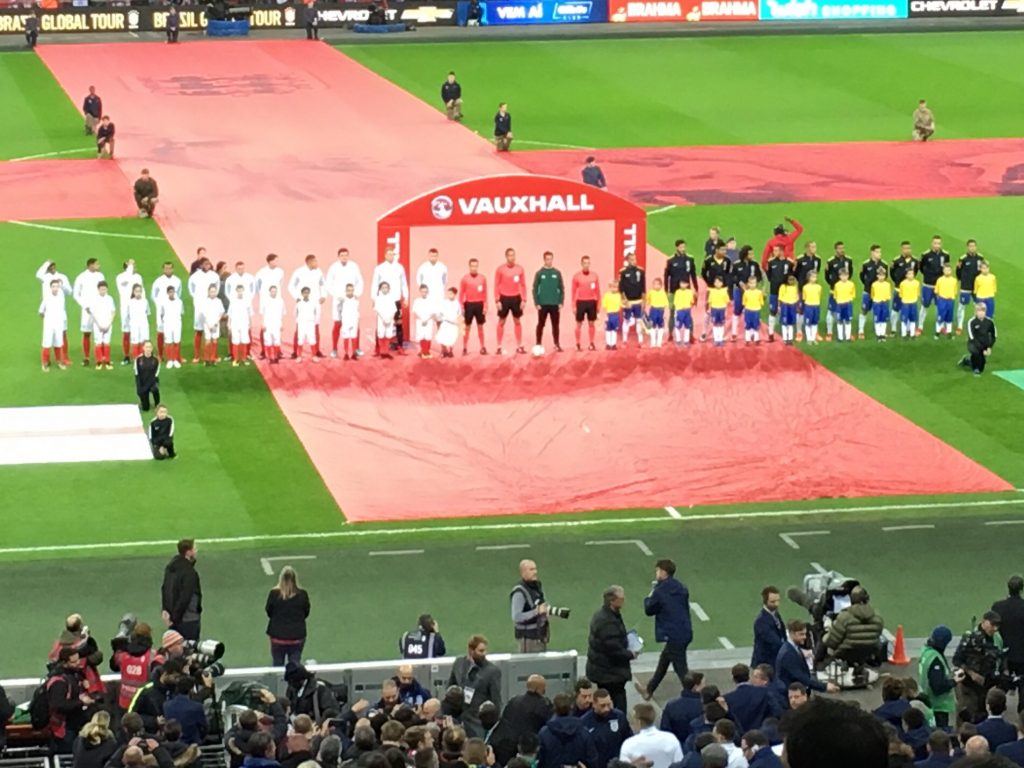 The England manager Gareth Southgate is being quite positive about the fact that we were not beaten by two of the best teams in the world. How much you can really base future performances on these kind of friendlies, I am not sure. World Cup Final games come with much more pressure and there is a long way to go till the summer. But I am happy to follow his lead. There is no point even turning up if you do not believe you can win it, so why not.
With a bit of luck who knows. And if not remember the final of the 2020 European Finals is being played at Wembley Stadium, so that is a great incentive for that tournament. I will hopefully get to at least one of the World Cup warm up games in the new year. Before we send the squad off to do battle on our behalf in Russia.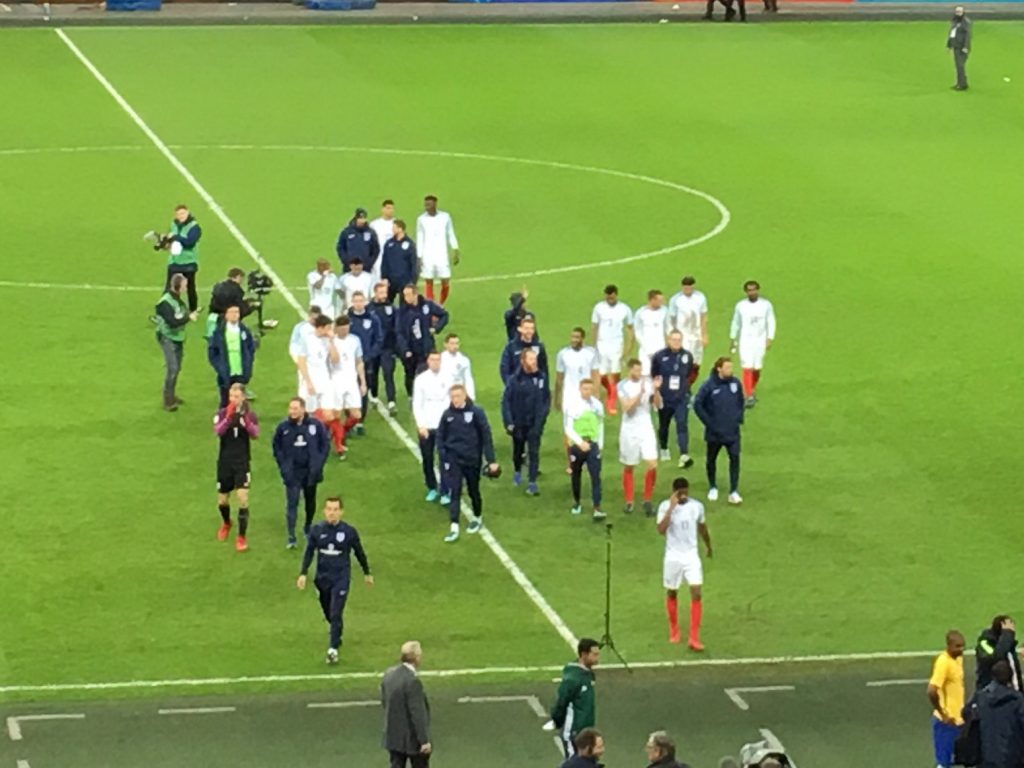 I went to a great music gig a couple of Monday's ago at Bush Hall in Shepherds Bush. A lovely little venue that has hosted quite a few big acts on their way up the ladder. In the toilets they have old gig posters plastered all over the walls. While I was in there I spotted Lily Allen, Adele, Amy Winehouse and Florence and the Machine to mention just a few. It is a very cool, classic and old fashioned building with a bit of a school hall feel to it. Which I actually think adds to its charm.
I was there to see a new American group called Cactus Blossoms. When we arrived at the venue me and my friend spotted a gentleman at the side of the room who looked scarily like the leader of the Labour party Jeremy Corbyn. I do not think it was him but my mate thought it might be the lookalike they use on the Last Leg. Whoever it was they were just casually dressed and blending in to the background.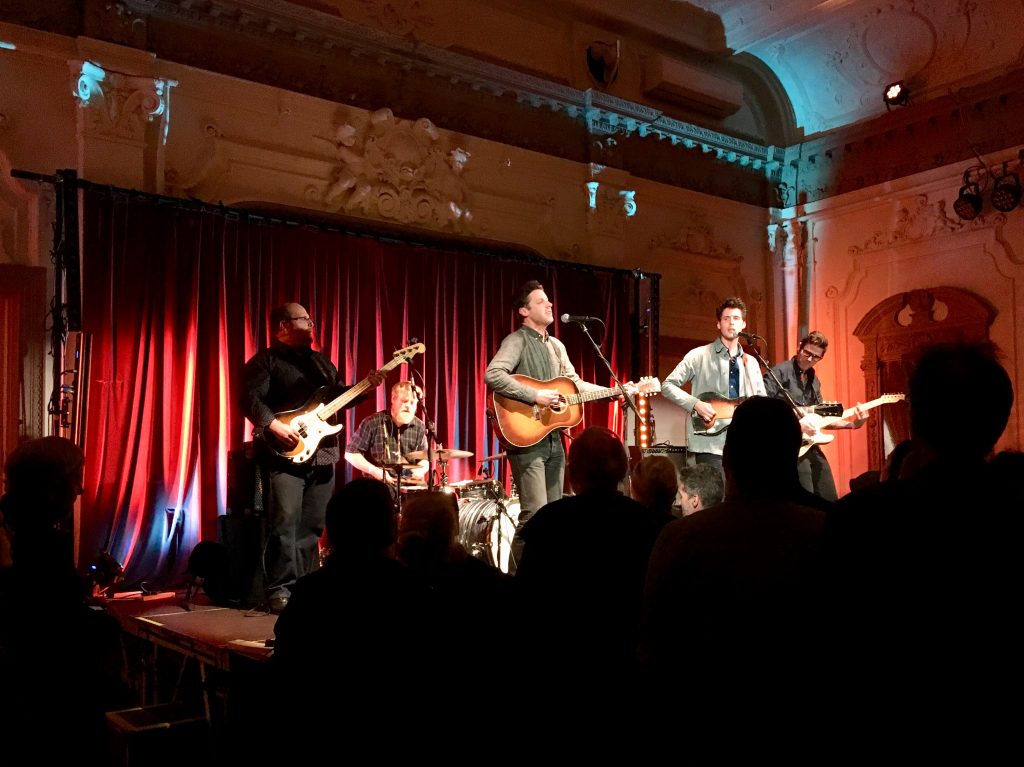 The support act was an Irish guitar playing singer/songwriter called Louis Brennan. He was very good, played well and had a good voice. His songs are quite mellow and a bit bluesy. But one thing I will say the songs and the lyrics are very specific to him and his life. Which for me will not give them universal appeal, as I would suspect it would be difficult to relate to them. But I am happy to be proved wrong on this, if he does suddenly become a huge success.
Before doing one of the songs he did actually reference Jeremy Corbyn. I will confess at this point I did glance at our suspected look-a-like to see if there was any reaction from him. If only just to acknowledge that he himself was aware of his resemblance to the man in question. But alas nothing.
The main reason we were there the Cactus Blossoms were brilliant. They are a guitar led band with two lead singers who also play guitar. If that reminds you of any famous American groups from yesteryear. Then it should, as they are called the modern day Everly Brothers. A title that is well deserved when you hear them sing the harmonies to their songs. It really does sound amazing.
This is not meant to sound patronising or derogatory but they could easily be the greatest Everly Brothers tribute band ever. That is meant as a compliment. I would love to hear them do their classic songs. Their own songs are good but possibly not good enough for what their musical talents and their voices really deserve. They are really likeable people. It was a nice gig, very enjoyable. They are a band you should check out if you get the chance.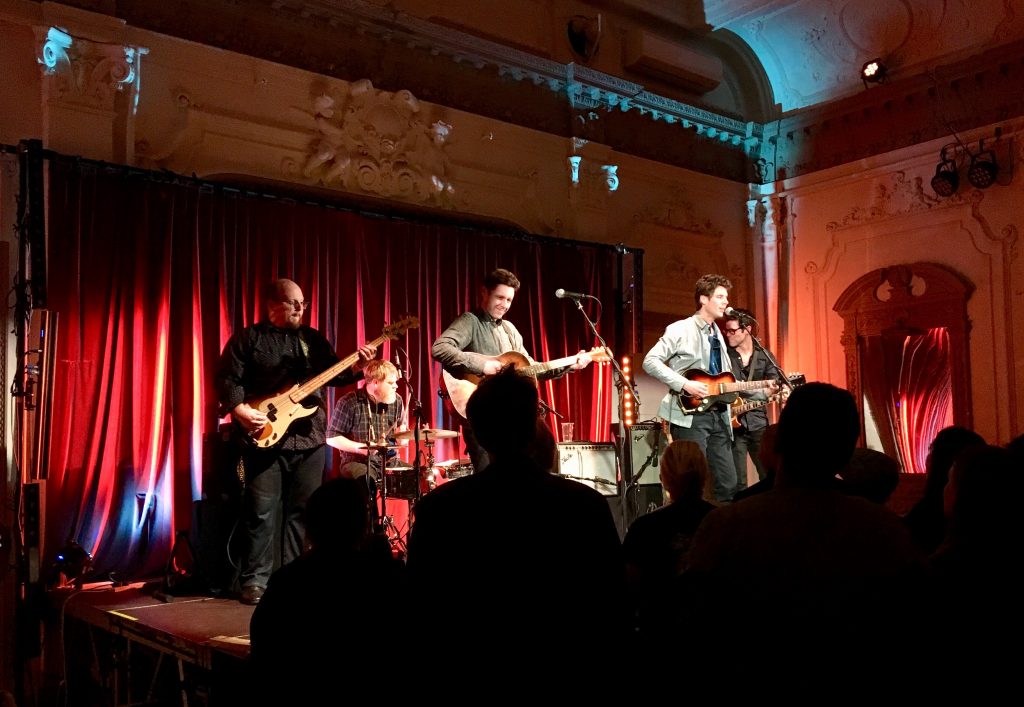 I went to see the brilliant School of Rock at the New London Theatre last Monday. It has been a show that I had been meaning to see for a while. As I had heard nothing but good things about it. Unusually for me I had actually seen the film starring Jack Black when it came out. Which bearing in mind I watch an average of two films a year that is quite a coincidence.
This version is based on the film. It is produced by Sir Andrew Lloyd Webber. Who wrote the music for it. Proving that he can write some decent rock style songs. But on reflection I guess there was evidence of that from his first ever show Joseph. There is an announcement from the good Lord himself just before the show starts basically confirming that all the children are playing their own instruments during the performance.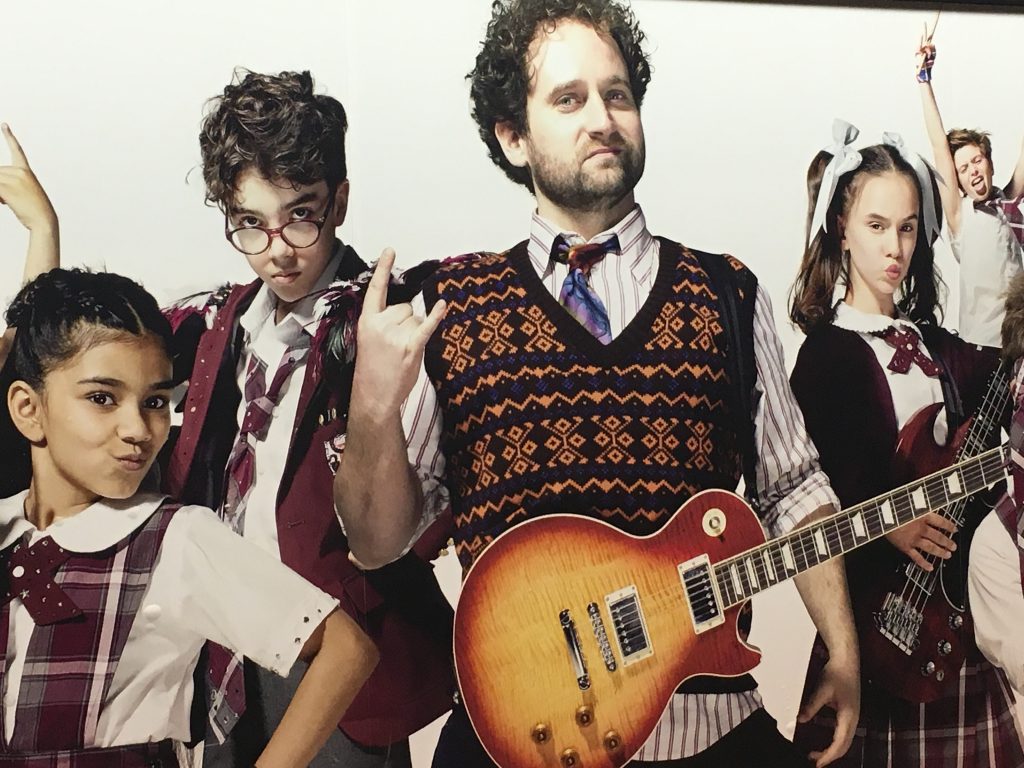 From my memory it is fairly true to the film and the story line and situations are similar. As you would of course expect. It is a clever and uplifting experience highlighting the importance of emotional development and family life versus the need to be educated and learn as much as you can.
It is a classic when two worlds collide and both help each other out kind of scenario. Firstly the adult cast are great, they all do a top quality job and as you would expect from a West End musical the singing and dancing is as ever sensational. They really drive the show forward.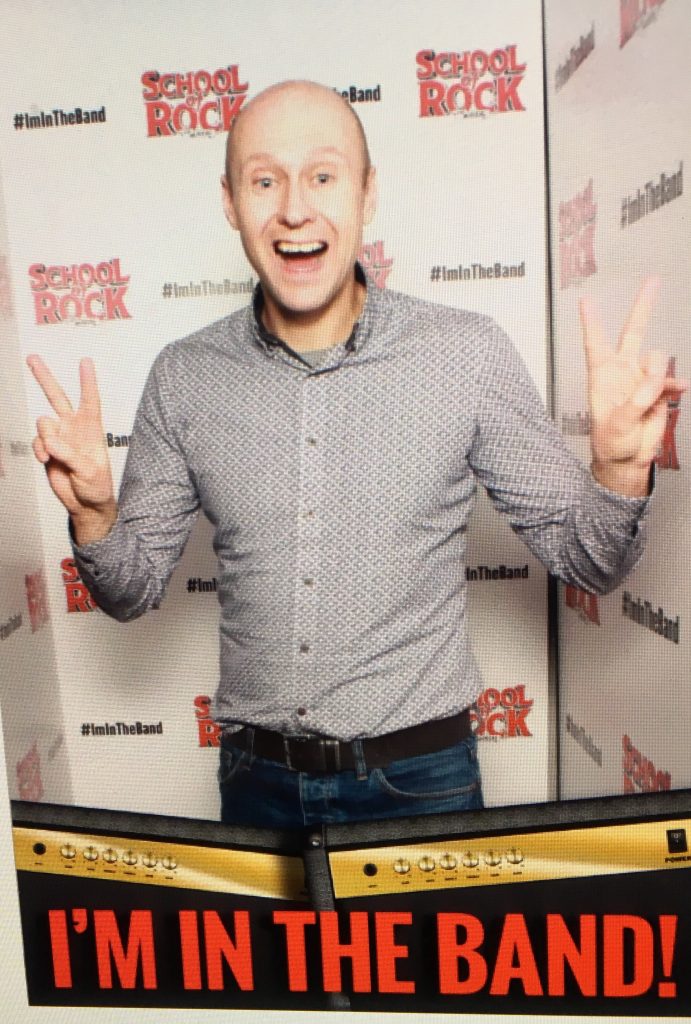 The stars of the show of course are the children. They were all amazing and so talented. The acting, singing and dancing was spot on. Then you come to the members of the cast who actually make up the band.
Those kids are super talented. The girl on the drums is just amazing, the bass playing girl is perfect, the lad on the keyboards was so good he could give Vince Clarke a run for his money. Then there is the boy who plays lead guitar. He is ridiculously good. I would guess they are all somewhere between the ages of eleven and thirteen.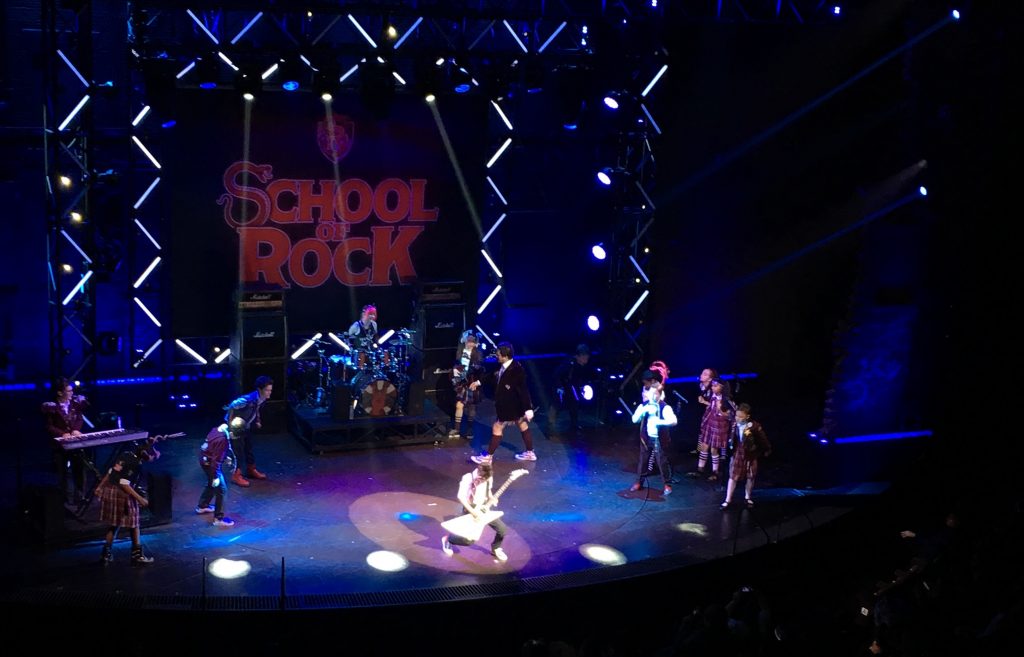 Like all West End Musicals there is a band. Who you can see above the stage to the right. As sometimes there are songs when the kids do not have instruments. But I really cannot stress how good these kids are. They are so good that despite the announcement at the start you do wonder are they really playing. Then when they perform at the end the Orchestra are all standing up watching the kids play and clapping along.
They are all amazing. It is such a good fun show and well worth seeing. It could actually be launching the careers of several up and coming rock stars in real life for all we know. Another nice touch is that during the encore they say you can at this point take some photos as long as you tag the show in on social media. Which sounds like a fair deal to me. Brilliant fun and another triumph for the king of musicals Lord Andrew Lloyd Webber.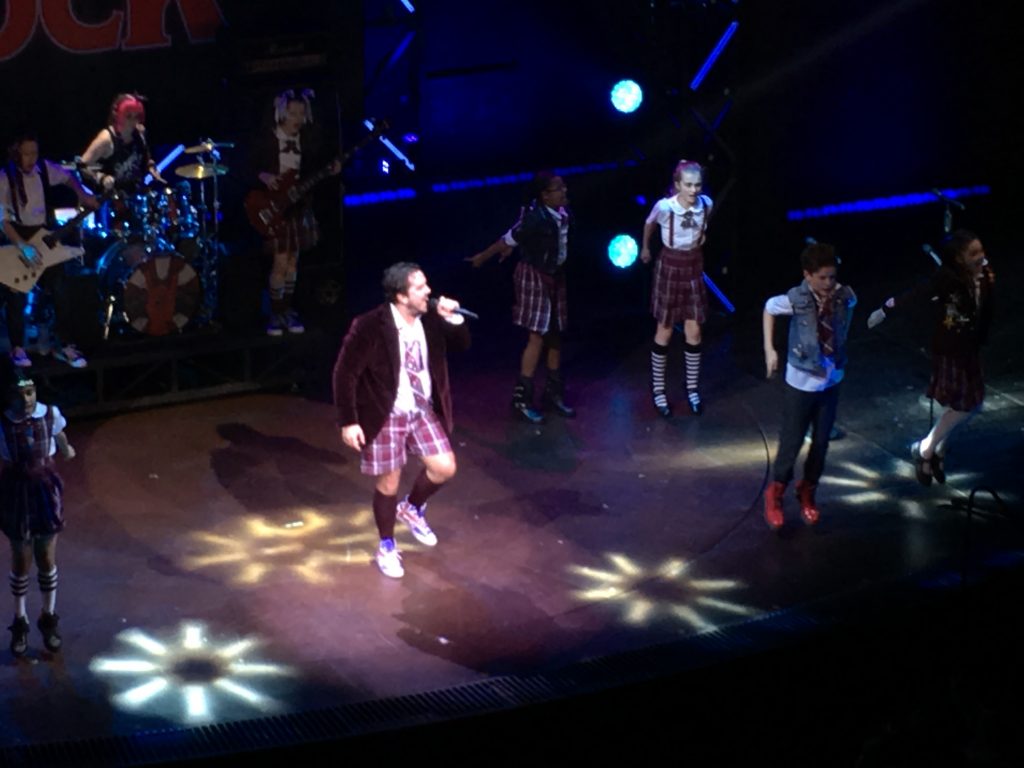 I was lucky enough to be able to go and see Harry Hill do a work in progress gig at the Soho Theatre in London. It is a great comedy venue with a really nice bar there to use before and after you watch the show you are there to see. It is the sort of place where a lot of comics catch up with each other in the bar or watch their peers new shows. So it is a good place to potentially bump in to your favourites.
Harry Hill was brilliant. He is well known of course for hosting television shows but he is a great live performer and joke teller. He does a lot of clever one liners and as you would expect there is plenty of silliness throughout it all. It was a top night seeing a great comedian in a small room trying out some great new material. I expect him to do a full tour on the back on these gigs probably in the second half of next year.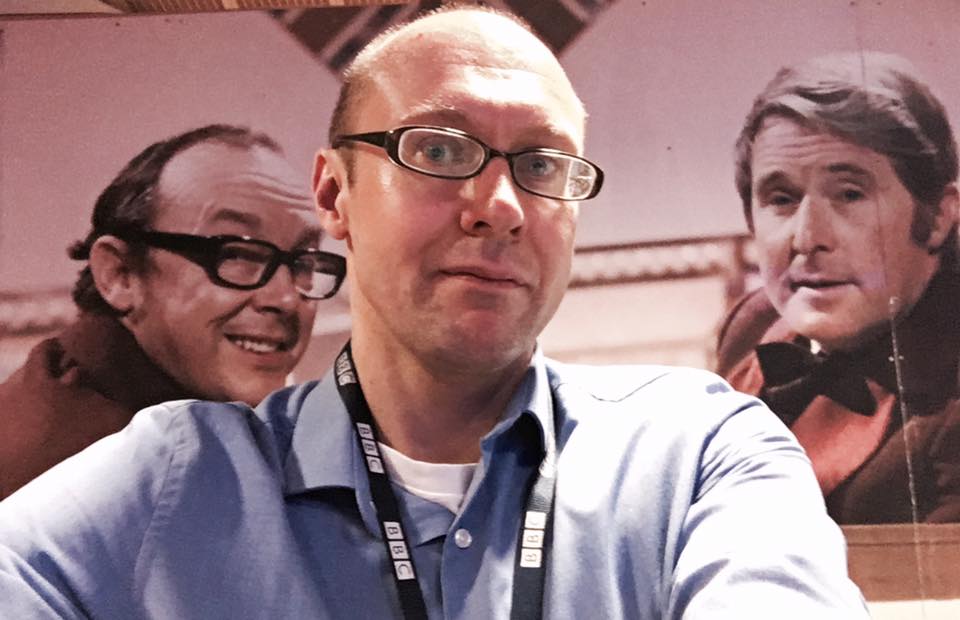 I'm A Celebrity Get Me Out Of Here is back on television for this year. I always say it, Ant and Dec for me are the best TV presenters we currently have. So great to see them back together where they belong. They dealt nicely with Ant's enforced summer break. That is why we like them because as an audience we are always in on the joke.
I am looking forward to seeing how Shappi Khorsandi gets on in the show. I interviewed her a few years ago and she was lovely. I know we are only in the very early stages of this series but I would like her to win it. Here is a bit of the conversation I had with her around five years ago.
https://itunes.apple.com/gb/podcast/shappi-khorsandi-interview/id1236437663?i=1000394847020&mt=2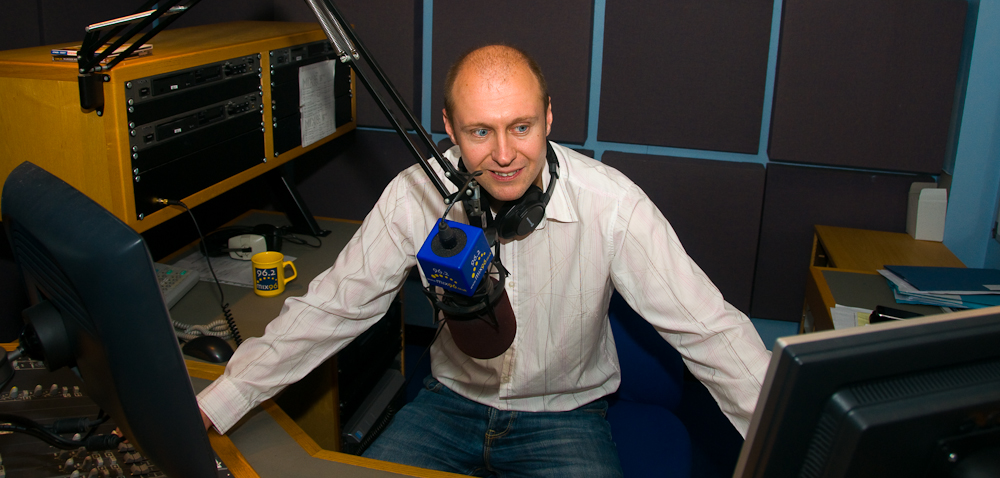 Have fun and we will catch up again in a couple of weeks. Cheers Neil