Hi there, how are you doing? I hope you have had a really good couple of weeks. Mine have been busy and lots of fun. I have been to Liverpool for my now annual visit to the Aintree Grand National meeting. Which as ever was fantastic.
I arrived on the Thursday night, so I was rested and ready for the main day of madness. Which is Ladies Day on the Friday. Looking very sharp in my lucky suit. I made it to Aintree for around one. It is always such a colourful and spectacular day. You really do see some eye popping and amazing outfits.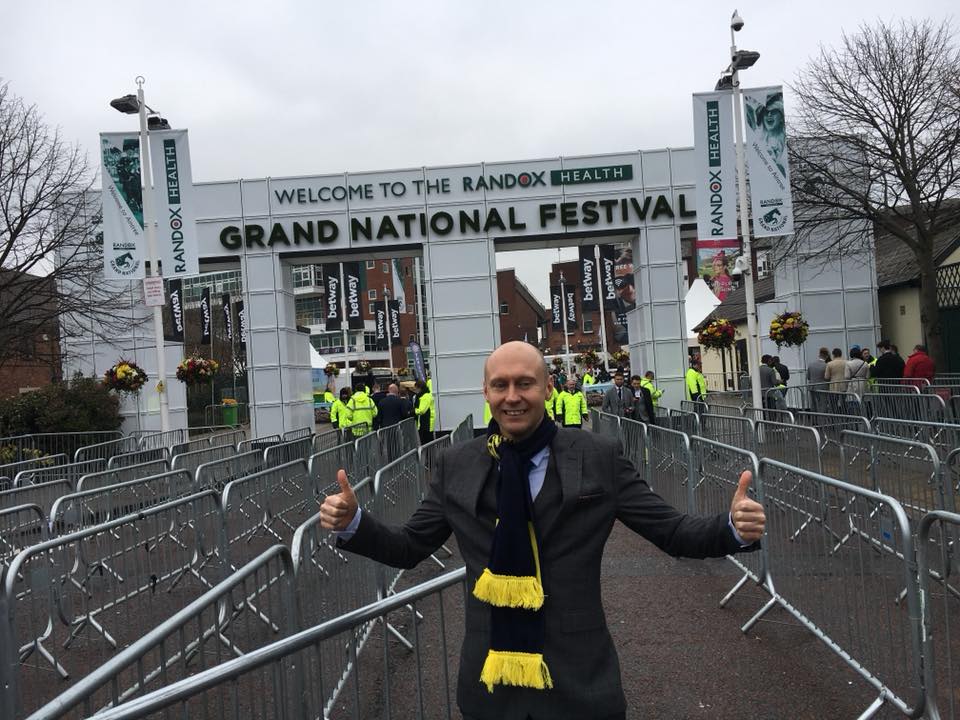 I did not have any winners on the day. But I am still prepared to give the suit another chance at Royal Ascot later in the year. As it gets pretty crazy due to the amount of people there, me and my mates headed in to Liverpool City Centre before the last race. To get ahead of the game. Which worked perfectly, as we managed to walk right in to The Jacaranda, get a drink and find a table instantly.
It is a bar I like. It was one of the first places The Beatles played in their home city. It looks cool and always plays good music, so we stayed in there for quite a while. Then we went on to another bar. Where we had some cocktails and a dance. There was not actually a dance floor there. We just created our own. Well at least we cleared a space for ourselves anyway.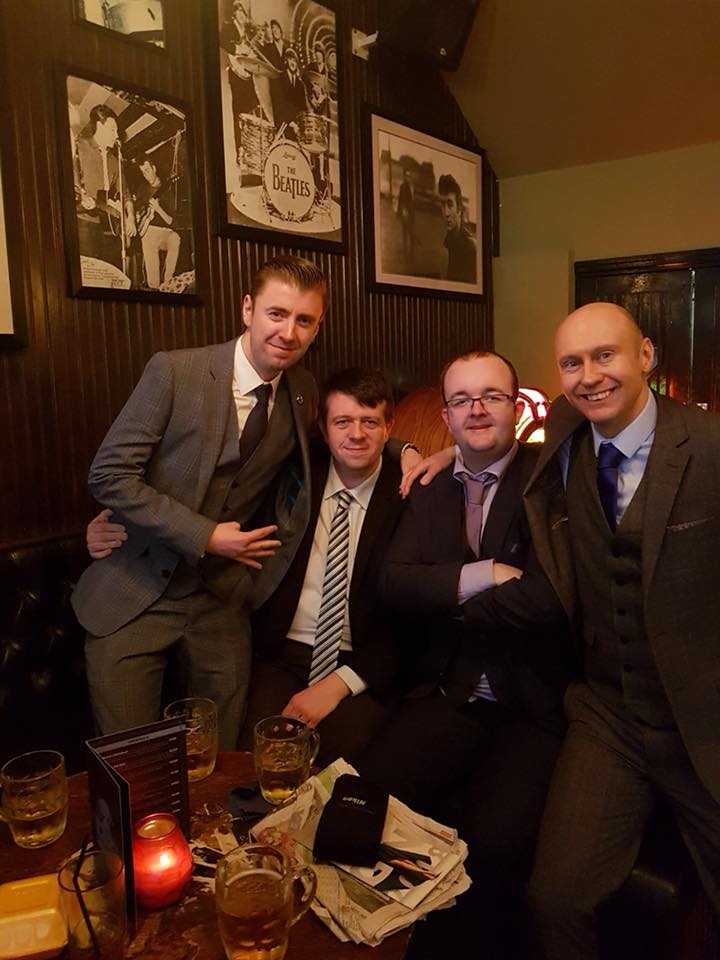 The day was rounded off how any good day out drinking should be with a burger from a fast food restaurant. Well it was actually a Five Guys one, therefore it was not that fast. But at least you can get your food custom made. I am not saying I may have had a few drinks but I spent far too long trying to throw and catch the free peanuts in my mouth. But I was pretty successful at it to be fair.
On the day of the Grand National itself. We went to a pub to watch all of the afternoons racing from Aintree. Including of course the big race. I won some money on Tiger Roll at Cheltenham. And I was very impressed with how he ran and jumped the fences. Therefore when I got home from there. I instantly put ten pounds on him to win the National at odds of 16-1.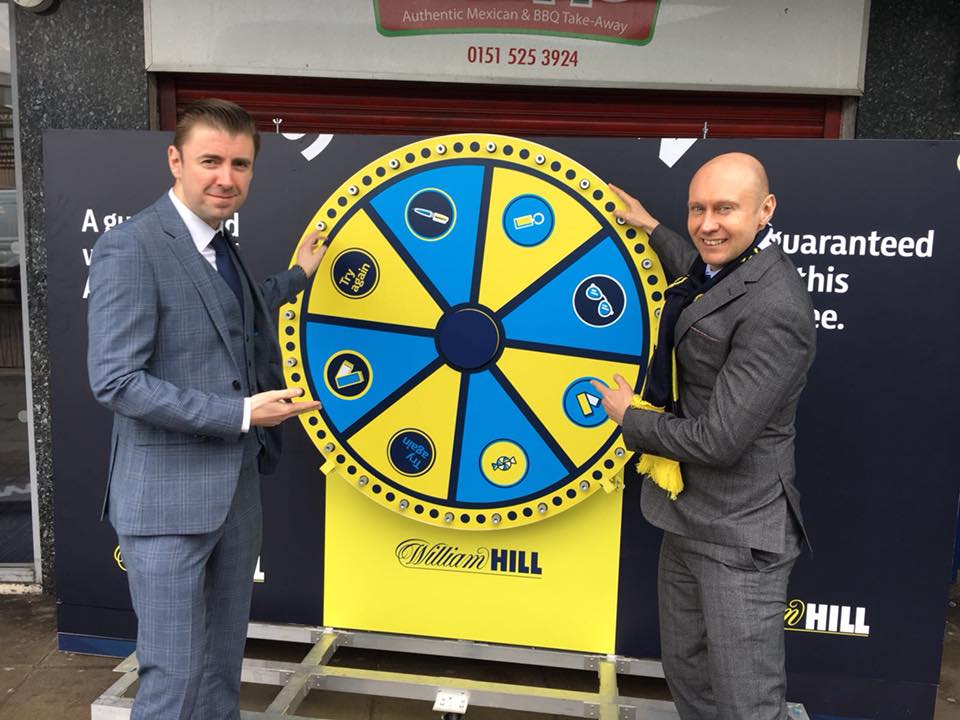 I did have a couple more each way bets on the race. But they all did nothing. Though that did not matter much when Tiger Roll powered down the final straight and held on at the last to clinch it. It is always nice to pick the winner of this iconic event. It is not easy as mostly it is unpredictable and never goes to plan. I did buy a round of drinks to help celebrate my victory.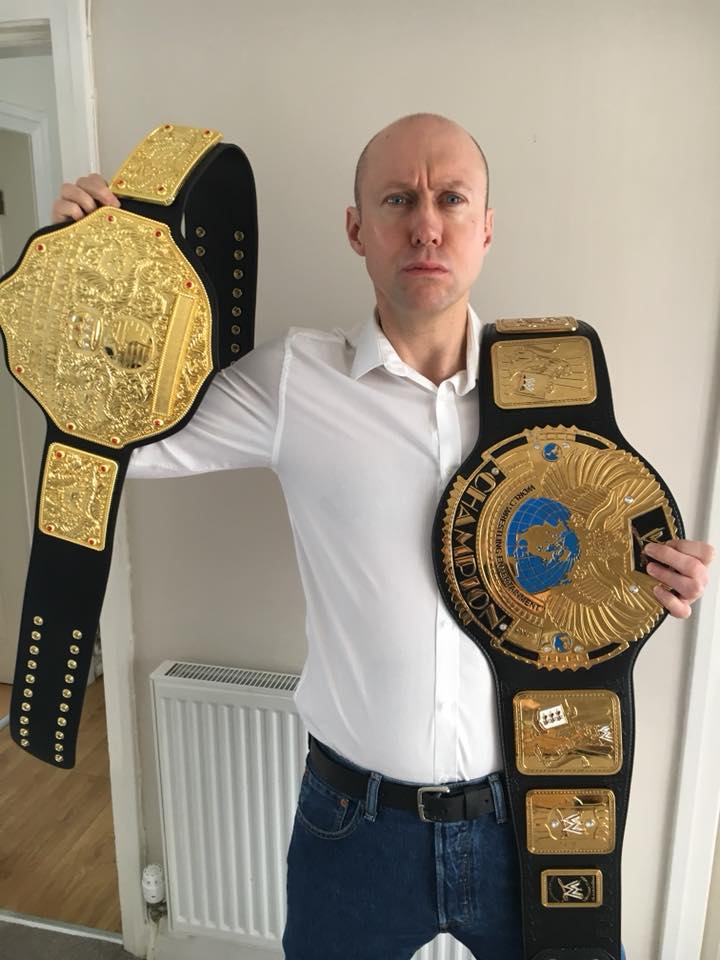 After the horse racing we went straight to a different pub to watch the Tottenham against Manchester City game. Let us just say you can always rely on Spurs to put the dampener on a great weekend. Though they are now the Champions and they deserved to beat us. As is becoming another small tradition now. My National Day ended with a Dominos Pizza. It was not the healthiest weekend I have had for a while. But it was the most fun.
I am already looking forward to returning again for next year. If you have never been to Liverpool, you should. It is a great place with lots of fun and interesting things to see and do. Plus during the National Weekend it is just one big party there.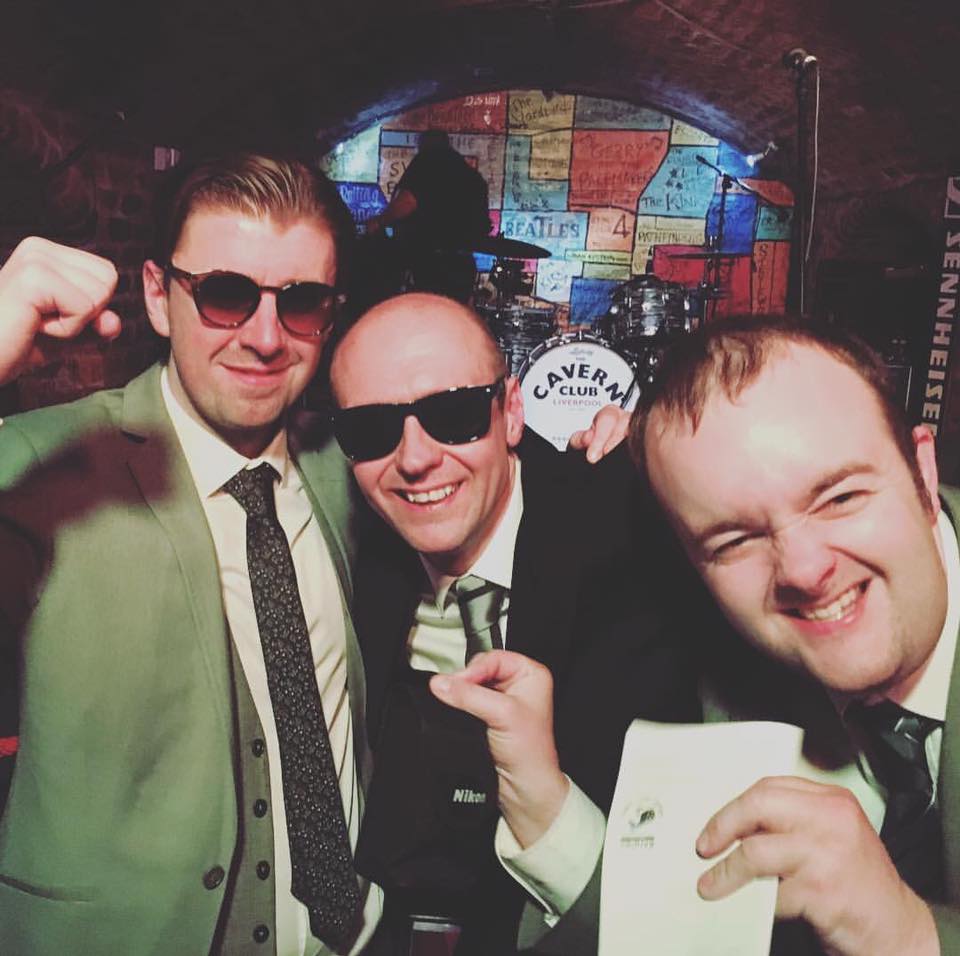 I had to go for my first ever MRI Scan the other week. I have had lots of X-rays taken over the years for various things and had some Ultra Sound treatment on one of my knees as a child. But this was my maiden encounter with this particular piece of medical machinery.
I was told not to wear anything with any metal in. As if I did I could just wear my own clothes for it. Instead of those horrible backless hospital gowns. This did mean I had to quickly purchase a new pair of jogging trousers. But I felt that was money well spent to avoid any potentially awkward situations, while I was there.
I was having the MRI scan on my head. You walk in to the room and this contraption looks like it should live in the lair of a Bond villain. The two gentlemen who were doing it were great. They got me in to position. Which as far as I could tell involved putting on a neck brace and sealing my face with a plastic shield. The reason I am unclear on this is that I chose to close my eyes at this point. They then press a button which sends you in to the contraption.
You are allowed to request music to be played while they are doing it. I asked for Radio 2 but either they did not hear me or forgot, as I had no music playing in the end. They did give me a button to press if I wanted to stop it at any time. But all this did was make me view it as like a Bush Tucker Trial on I'm A Celebrity. So there was no way I was ever going to press it. As I was very determined to win all the stars to feed my camp mates. Fortunately it did not fill up with Cockroaches.
I am not going to lie it is not the most pleasant experience in the world. Plus with no music. I could hear every clunk and buzz the machine was making. I am pretty sure at one point it made the hairs on the back of my neck stand up. It was bearable and painless but at the same time I was pleased when it was all over. I felt I had achieved something, though.
It was just a precautionary thing. I received the results a week or so later via my doctor. If you do ever have one, do not worry. They are fine but I would make sure the music is working, as that would make it a little more relaxing on reflection.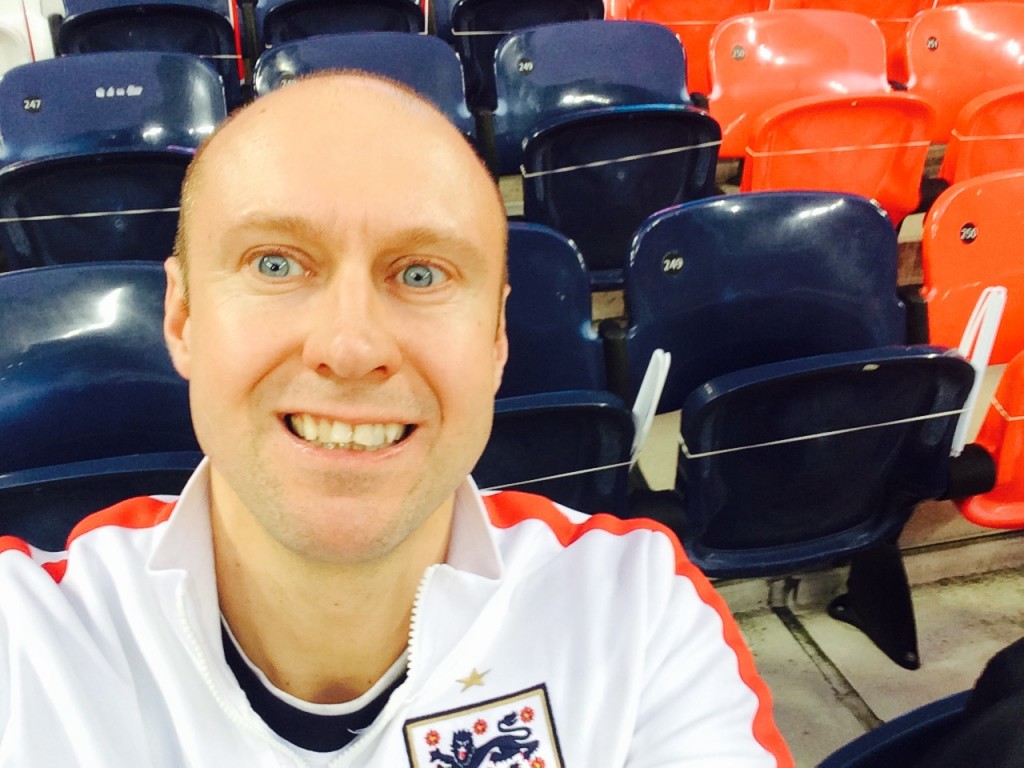 I spent last weekend with my oldest school friend and his wife. They live in Shropshire now. But came down to Buckinghamshire for a few days. We stayed together in a hotel in Beaconsfield. They arrived on the Friday evening. So we just had a lovely meal and a few drinks in a couple of the pubs round there. Places that I have now been visiting for over twenty years. It is a nice town and I do enjoy spending time there specially with good company.
When we got up on the Saturday. Despite having been going out in the place for years. I had never stayed there before, so I had no idea where to grab some breakfast. Luckily in easy walking distance from the hotel. We stumbled across an old style Tea Room. Which did a tasty one. It worked out well and set us up nicely for the day ahead.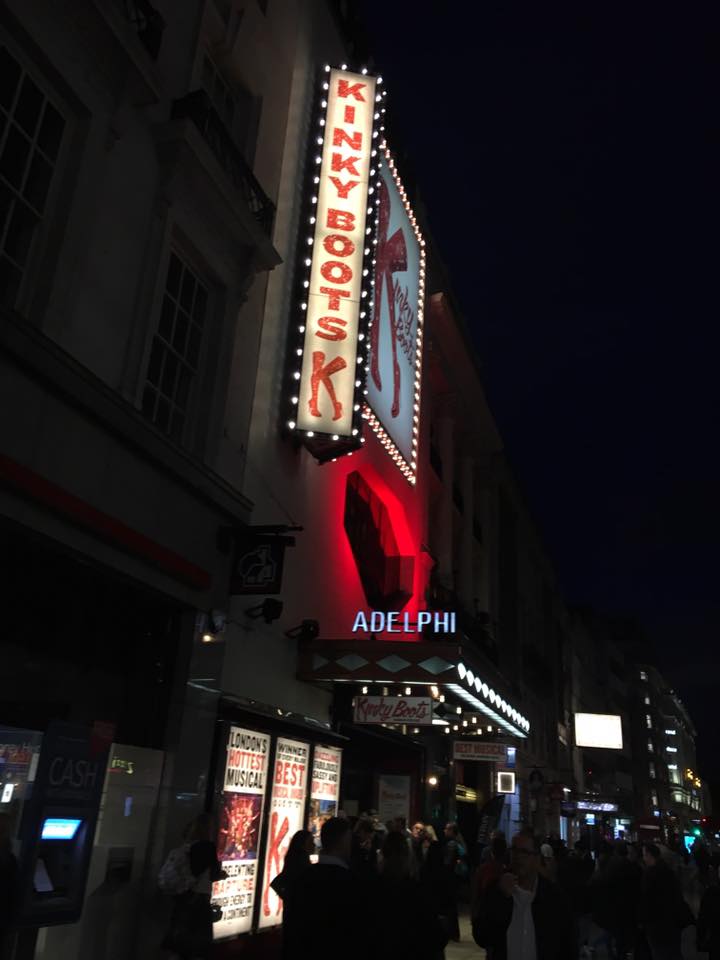 The main reason they were down was that we were all going to see Kinky Boots in the West End. I had seen it before but it is one of his wife's favourite films, so she wanted to see the musical. And it is so good I was more than happy to see it gain. We made a full day of it in London first, though. With me acting as a kind of expert tour guide.
I took them for a coffee outside the BBC for starters. We spotted Ricky Wilson heading in to Radio 2, as he was covering Zoe Ball's Show that day. Then I took them both for a pint of Guinness in my favourite pub in London Waxy O'Connor's. It was a nice day weather wise and the sun was out. Therefore next up it was a stroll and a cup of tea along the South Bank.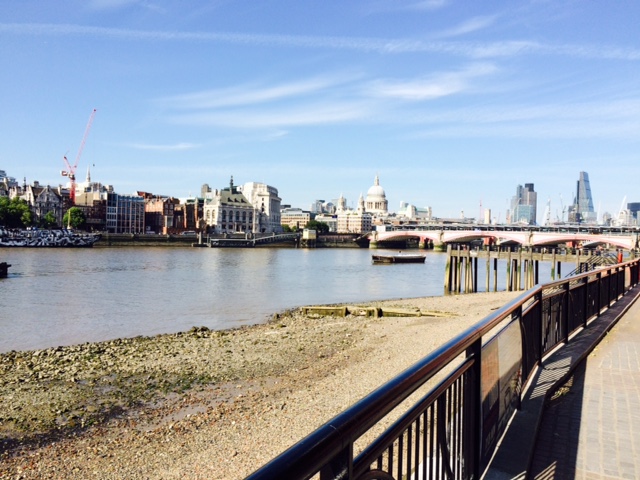 As with any good Theatre trip. We then went for a lovely pre-show meal. Nothing to fancy just a Bella Italia. But I have to say the food and especially the pudding was fantastic. It was Marathon weekend, so the place was full of runners loading up on pasta. Once dinner was over. It was time to head across the road for the main event.
Kinky Boots is on at the Adelphi Theatre on the Strand. We had some great seats in the third row. I did have my usual theatre red wine. And I can tell you that the Rioja there is acceptable. The show itself was again brilliant. It is so fast paced, colourful and extremely entertaining.
The whole cast are great but I must say I think Verity Rushworth is brilliant as Lauren. She really gets so much extra comedy out of her character. It is the musical that contains the most ordinary and then the most ridiculous stage outfits. Depending on what part you are playing. It is a great fun show and we all had an amazing night seeing it.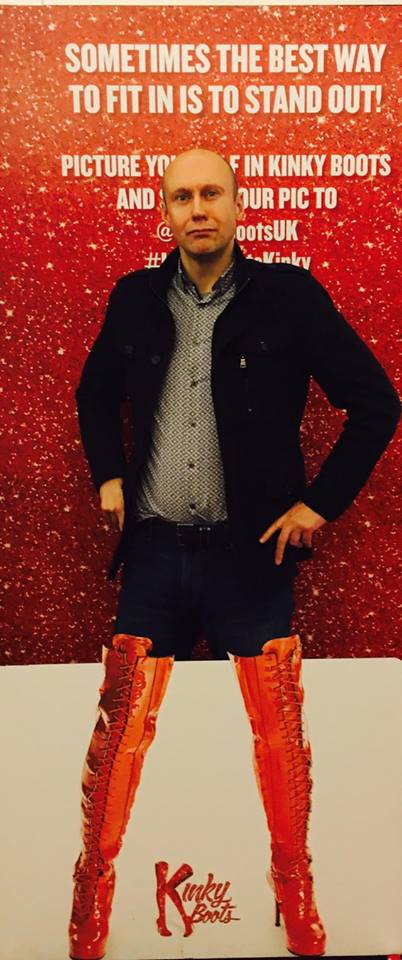 Tottenham Hotspur have now lost their last eight FA Cup Semi Finals in a row. Which is not a pleasing statistic. I really thought we stood a chance this year against Manchester United at Wembley. I thought it could finally be our year. It would have been a fitting way to end our one off season at the home of English football by winning some silverware there. Well in my opinion anyway.
But alas that was not to be. As we were beaten by Jose Mourinho's men after taking an early lead in the game. It is possibly even more disappointing this year, I think. We are playing really well currently and have been pretty consistent in the League over the last three years. However we really do need to win some silverware soon, so that we have something to show for it and something to celebrate.
That said now is not the time to panic. The manager and the players are doing a great job. And you cannot win them all. Although I would have loved to have seen my team lift the cup this season. But I have seen them do that before. If this group could actually win a league title. That would actually be something I had not witnessed before and it would be amazing. To dare is to do, on-wards and up-wards.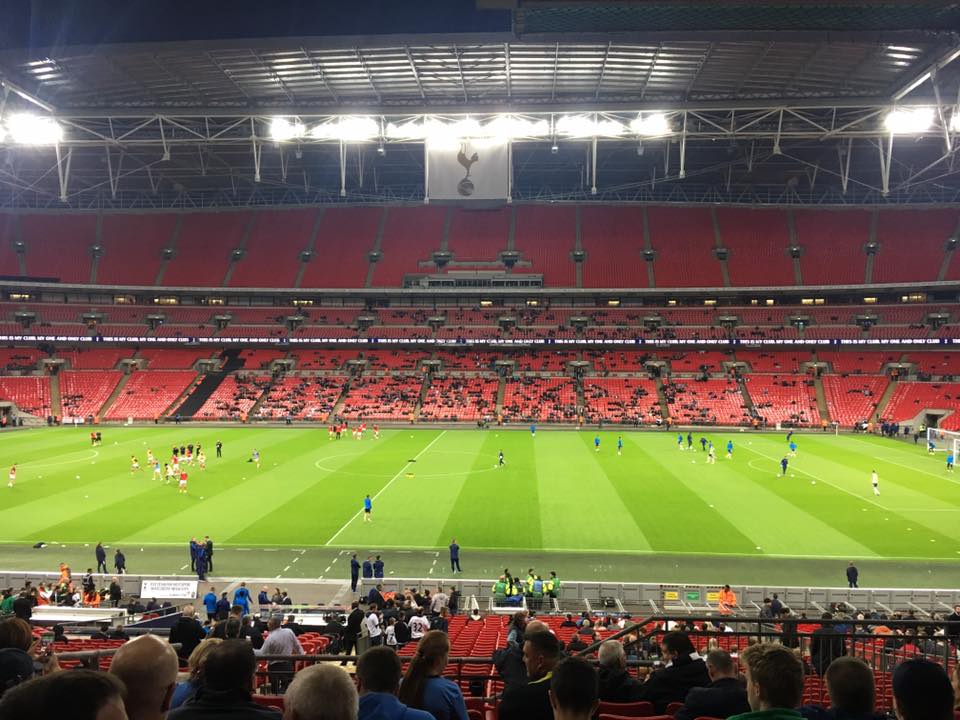 While I was working at Ivel fm in Yeovil. I ended up featuring in a ITV West Country documentary presented by the great John Nettles. In this Podcast hear what happened when he came in to my studio and what happened when he interviewed me. Click on the link and hear it all via I-tunes. https://itunes.apple.com/gb/podcast/the-neil-quigley-radio-show-podcast-ep12/id1236437663?i=1000409103344&mt=2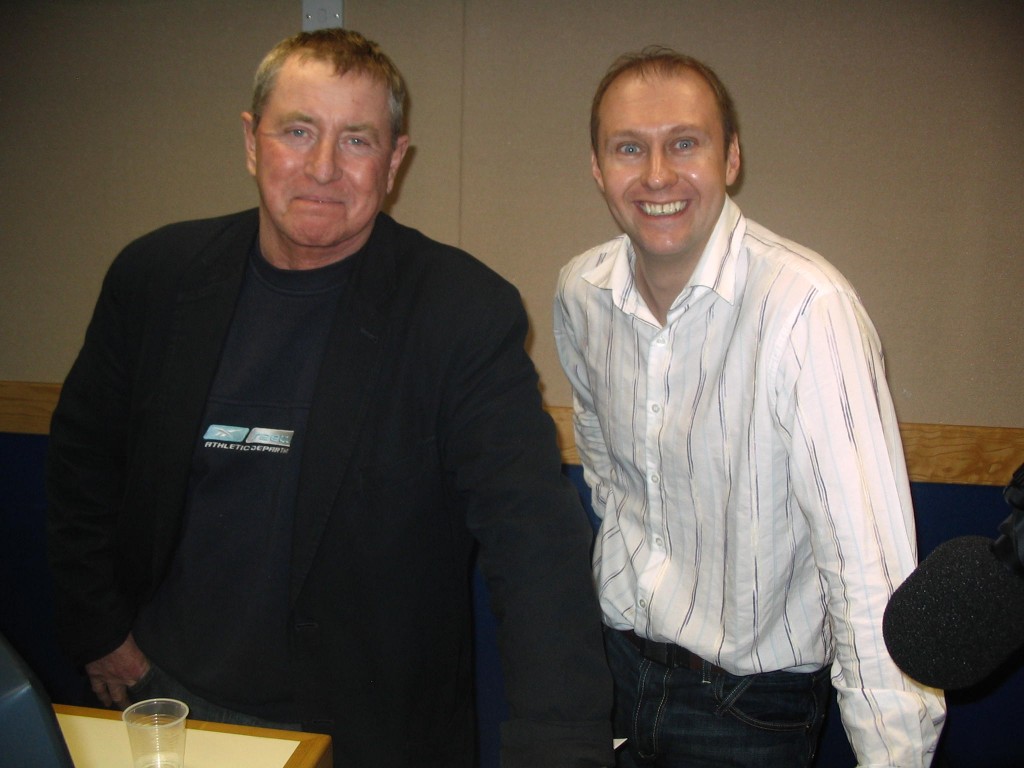 As I was arriving at work the other day Bill Gates walked past me. You really do never know who you might see or bump in to. It can often be the most random and unexpected people. I am always a bit concerned about being cornered and then interrogated in a lift by Andrew Marr or Emily Maitlis. That is the beauty and the lottery of using the work lifts. You never know who you might be standing next to.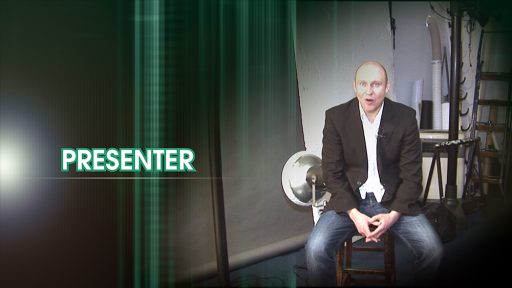 Have fun and we will catch up again in a couple of weeks. Cheers Neil