Hi there, how are you doing? I hope you have had a really good couple of weeks. Mine have been busy and lots of fun. A few months ago now I went to see my first ever Oscar Wilde play. I really enjoyed it. The Vaudeville Theatre in London this year are staging a season of his plays. The other week I treated myself to another one of his masterpieces "An Ideal Husband".
Like the previous one I saw "Lady Windermere's" Fan. Again this production featured a fantastic cast including Edward Fox, Freddie Fox, Frances Barber, Sally Bretton and Susan Hampshire. Having now seen two of his plays. He does appear to have had a fascination with the establishment and politics. Which he liked to explore and play with in his work. He was almost doing topical satire in his plays before it was invented. If he was still with us today. I reckon that he would be a regular guest on Have I Got News For You.
It is certainly not a new thing to say that he was ahead of his time. But some of his comical observations about society and politics are still relevant and applicable today. In fact some of the lines from this play could literally have been written about the last couple of years.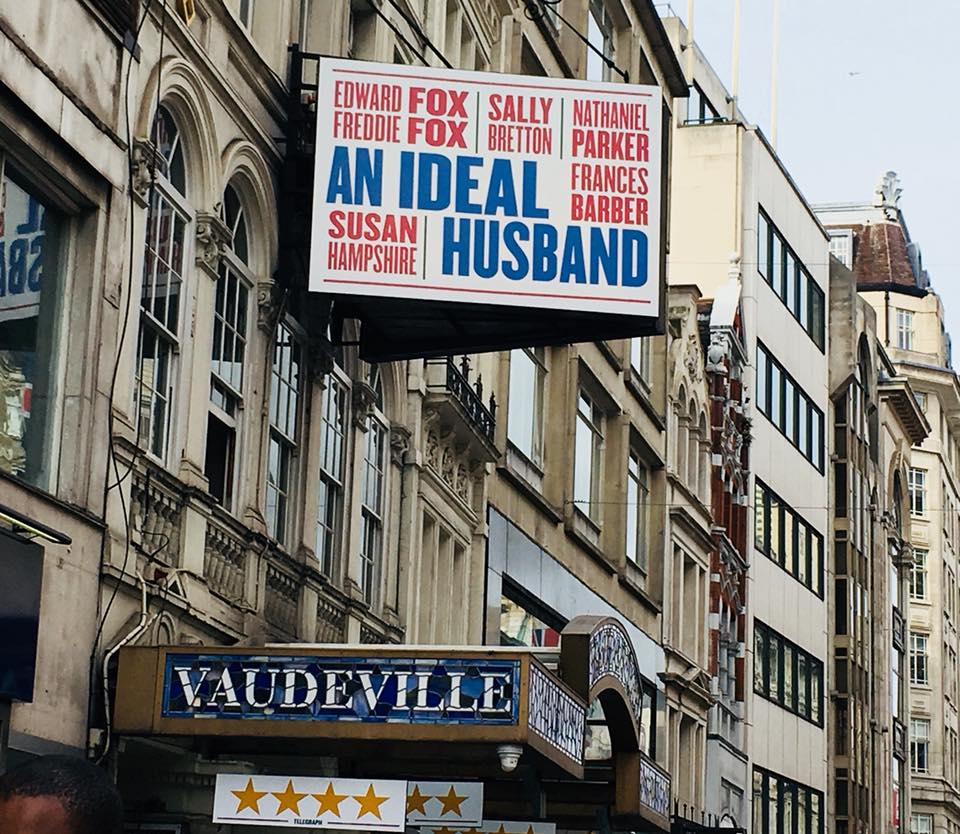 His plays seem to reflect everything that he was himself clever, witty and flamboyant. It is fair to say he is no Agatha Christie in the way he sets out the plot. You can fairly easily work out what is going to happen. But he certainly makes you laugh a lot more than she does.
He was also writing strong female characters in to his plays at a time when I would guess that was not necessarily the fashion. The cast were brilliant and the performance faultless. It was all done in a very traditional and vintage way. With a violinist coming on stage to play to the audience. While the scenery was being changed. As I imagine they would have when these plays were originally staged during the Victorian times.
I had another thoroughly enjoyable evening at the theatre watching this play. There are still more to come in the series. I am certainly not ruling out seeing another one. Any man who can go through customs claiming "I have nothing to declare but my genius" is alright with me. Although obviously set in the eighteen hundreds. The main story line of the play is a situation that could have possibly arisen in the last few years. Which does I believe make it a timeless classic.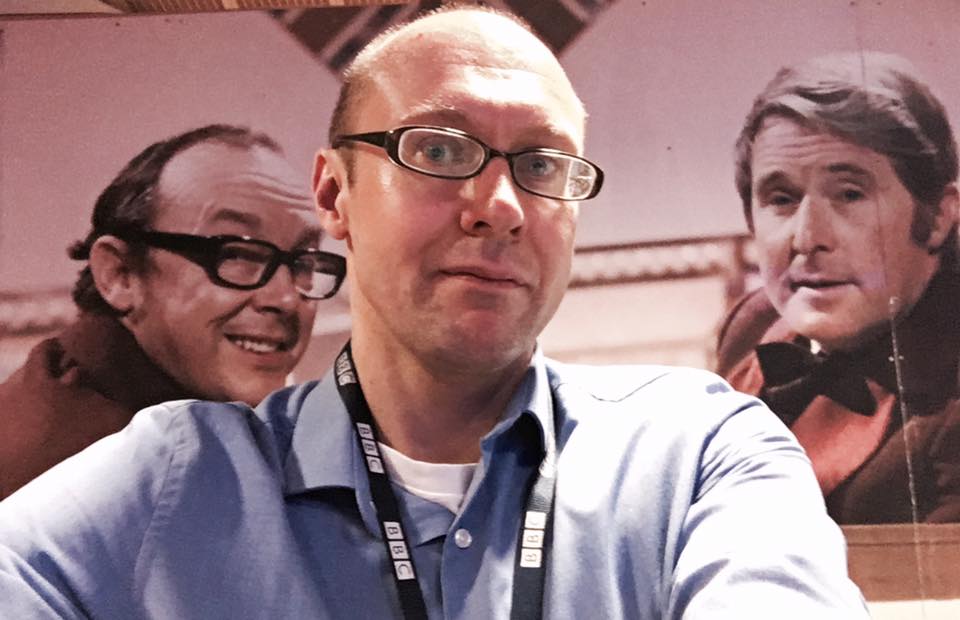 I do watch a lot of live comedy but there are still loads of comedians that I want to see perform. But have not quite managed to yet. I did  tick another one off my list last week. I have liked Shappi Khorsandi since I saw her on Live at The Apollo. I interviewed her several years ago. When she was doing a gig locally to me. That I could not get along to unfortunately.
She was great to chat to back then and of course recently she has been on the latest series of I'm A Celebrity Get Me Out Of Here. Which is one of my favourite television programmes. Finally I got the chance to see her in action the other Thursday. She was doing her latest tour show Mistress and Misfit at the Soho Theatre in London.
It is such a great little theatre. The bar there is almost a bit of a meeting place for comedians. You will generally see faces you recognise. Either there supporting their mates or just relaxing after their own gigs there.
The show was brilliant, funny and smart. Plus it is not often you see a comedian walk out to "In The Navy" by the Village People. The great thing about the Soho Theatre. Is it is a place where people who really love their comedy go, so the audiences are friendly, respectful and well behaved. Therefore the comics can just relax and do their thing. I am glad I finally got round to seeing her. It was well worth the wait. A very entertaining evening spent laughing lots.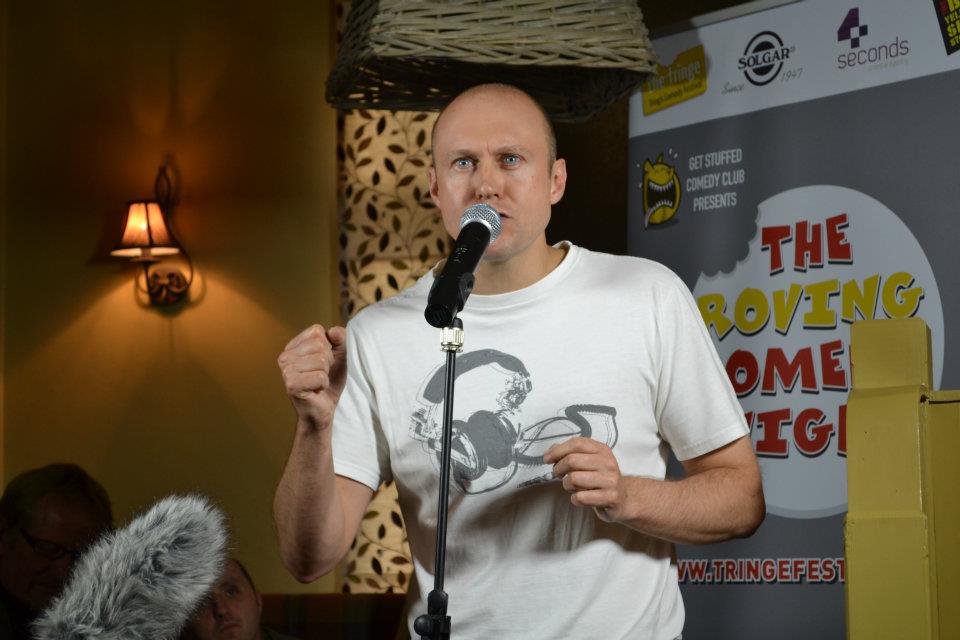 I was delighted and excited to see someone I know performing on Britain's Got Talent last Saturday Night. I knew he was going to be on, so I tuned in especially. He did not disappoint. I thought he was absolutely brilliant. His name is Ben Langley. If you saw it, he did the act with the songs and cue cards featuring some genius misheard lyrics.
I first met Ben around fourteen years ago. When I was working at Ivel fm in Yeovil, Somerset. He was in pantomime at The Octagon Theatre, playing if my memory serves me right Buttons. He came in to the radio station with several other members of the show's cast to be interviewed about it. Incidentally that cast also included the ace Jodie Prenger. I wonder what happened to her.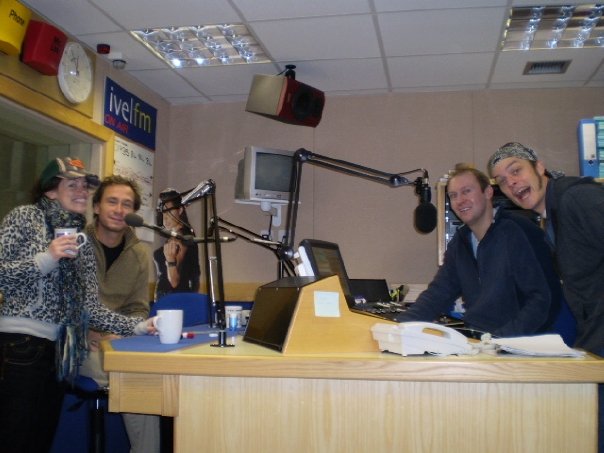 I got on with Ben straight away. He was lovely, polite, cheeky, silly and very funny. We also met up again at the Christmas Lights Switch on and did a bit on stage together. Then after the Pantomime Press night. I went out for a few drinks with the whole cast. Which was fantastic fun. They were all a really good laugh.
This cycle was repeated every year during the next four years. So once a year I would get to catch up with Ben. Have a chat and a good laugh with him. Then watch him be totally brilliant as the comic lead in the Panto every single year. One year I ended up seeing the show twice. In fact after press night drinks one time. He and his lovely wife Sarah ended up back at my flat for some after, after show drinks.
When he was not in Pantomime, he could often be found in Covent Garden in London working as a Street Entertainer. Or appearing in other plays and shows around the country. While also working on his very own stage plays and writing projects.
He decided to write a series and known stories in his own style and perform them in his unique way under the "Ha Ha" heading. The first of these he debuted at the Octagon Theatre in Yeovil.  This original version also featured yet another talented actor I had met through Panto called Charlotte Milchard. The show was called Ha Ha Holmes and was his comedy take on the story of Sherlock.
I thoroughly enjoyed this show and thought it was brilliant. Luckily I was not the only one. As a West End producer was there to see it. And on the back of what he had seen wanted to take on the project and put it on a national tour.
Fast forward a few years later and I had the pleasure of watching a updated version of Ha Ha Holmes now also featuring Joe Pasquale at the Wycombe Swan. And then making a very brief but fun cameo appearance in it. When it was on at the great Waterside Theatre in Aylesbury.
The next play I saw in the Ha Ha series was Ha Ha Hood. Which as well as the writer and creator Ben Langley. Also featured comedy legends Cannon and Ball along with Sue Pollard. I again saw this twice in Wycombe and Aylesbury. After the Aylesbury show I had drinks with the cast at their hotel. Where I got to meet and chat to Tommy Cannon. Which was amazing.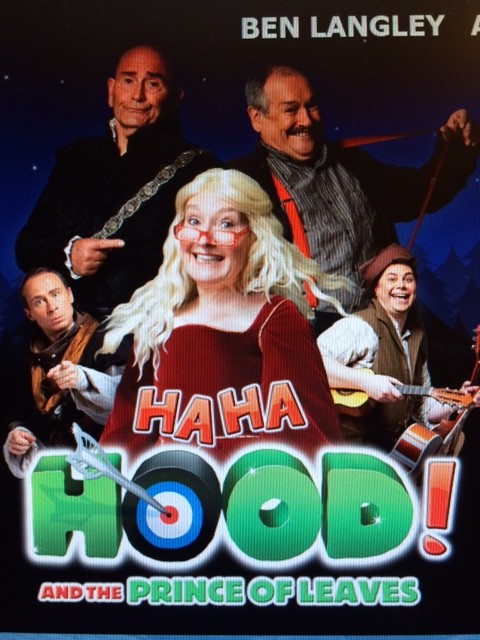 I remember meeting up with Ben for a cup of tea in Chesham one time. He was there to support Paul Zerdin on his UK Tour. Paul went on several years later to win America's Got Talent. I am hoping may be this connection proves a lucky omen for Ben on BGT.
On the audition show last weekend he only got the chance to show a glimpse of what he can do. His whole act is very funny. He is a highly infectious and very likeable performer. Plus his show is the definition of Variety. I could honestly not think of a more suitable thing for A Royal Variety Performance.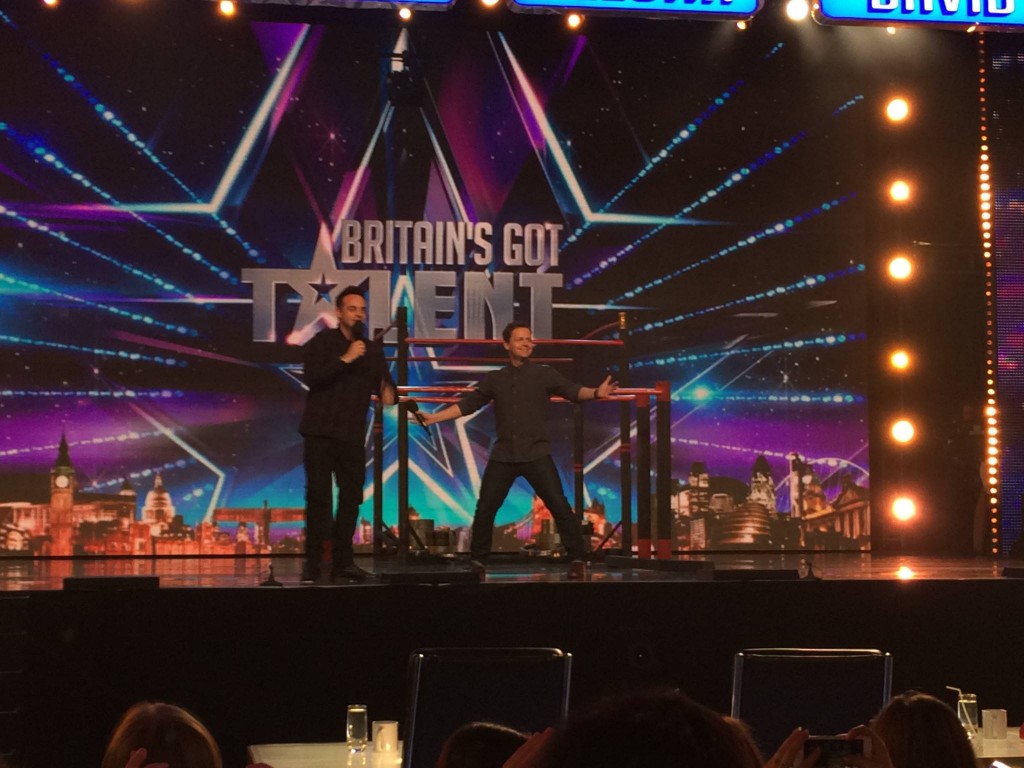 I am really hoping he makes it in to the live shows. As although he did get four yes's and a standing ovation from all four of the judges. They always put more people through than they have spaces for. We then have to endure that painful episode. When they keep talking about photos of people that we cannot see, as they try to whittle it down.
I am completely behind Ben Langley and I really think he should win it. Yes he is a friend and I know him. But I also now how hard he has been working and how much time and effort he has put into his act and career over the last twenty years. He is also a lovely man. Which I think is another important factor. Go on Ben!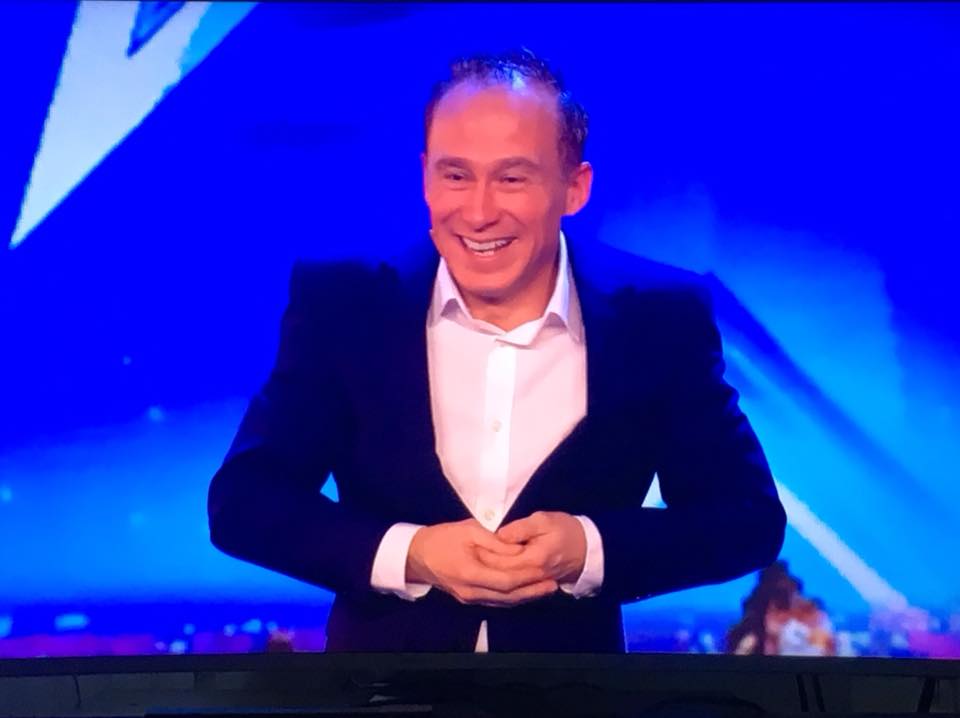 I enjoyed a family theatre trip with my parents and sister to see a matinee performance of the current London production of Chicago at the Pheonix Theatre. We treated ourselves a little bit, so booked a package where we got a glass of Prosecco and nibbles in an exclusive room prior to the show. We also had some great seats, four rows from the front and right in the middle.
I had already seen a touring version of the show a few years ago and previously the film version. But it was completely new to the other three. It has some great songs in it and of course a very jazzy feel to it. In tune with the time in the American city that it is set. One thing I like about it is that the band are on stage with the cast and are very much part of things. There are no scene changes everything happens right in front of you on the same set throughout. It works perfectly with the story and the feel of the show though.
The cast as you would expect were amazing. I recognised a lot of the Ensemble from the touring version. They were all brilliant. The main stars are Sarah Soetaert (Roxy), Josefina Gabrielle (Velma), Paul Rider (Amos), Alan Richardson (Mary Sunshine) and a certain Oscar winning actor called Cuba Gooding Junior. Who was playing Billy Flynn. It is was also due to future musical legend Ruthie Henshall as Mama Morton. Sadly she was off for this performance. However her understudy Zoe Gappy was brilliant in the role.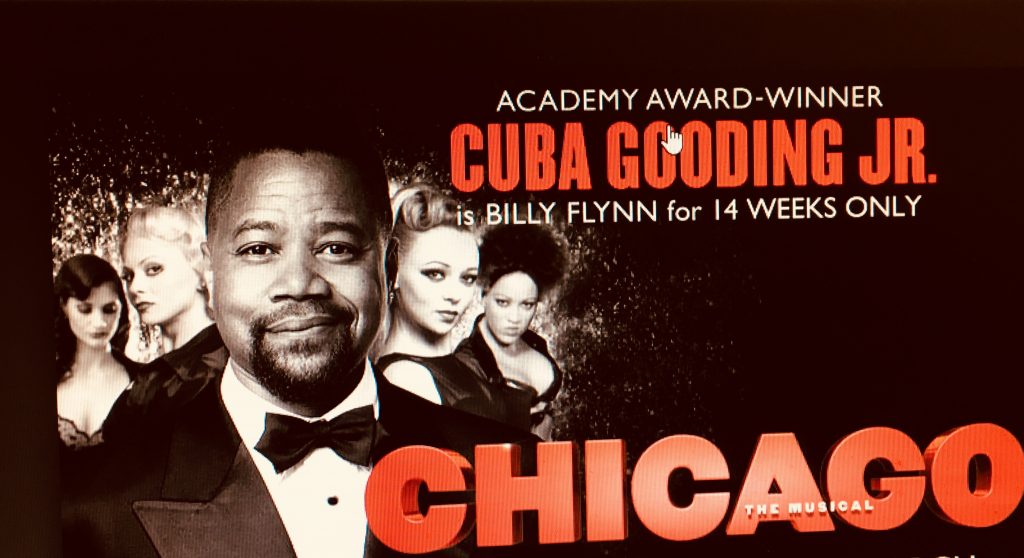 Cuba Gooding Junior, as you would expect a man of his class to do puts his own spin on the Lawyer. While keeping the character and the attitudes of the man. He can sing, dance and really hold a note. I thought he was excellent. But a man with his ability and charisma could never be anything else. It was a very slick and entertaining production. And for anybody interested in my theatre wine updates they do serve a lovely glass of Rioja there.
After the show we went for a meal at the Ivy Garden in Covent Garden. The place was absolutely packed. But as I am well versed in organising these things. I had booked a table in advance. The food and the service was magnificent. I had their slow roasted lamb with some red wine and a Chocolate Bomb for pudding. Then me and my dad rounded things off with a champagne and beer cocktail. Which was a lot nicer than it sounds.  A wonderful way to round off a great day.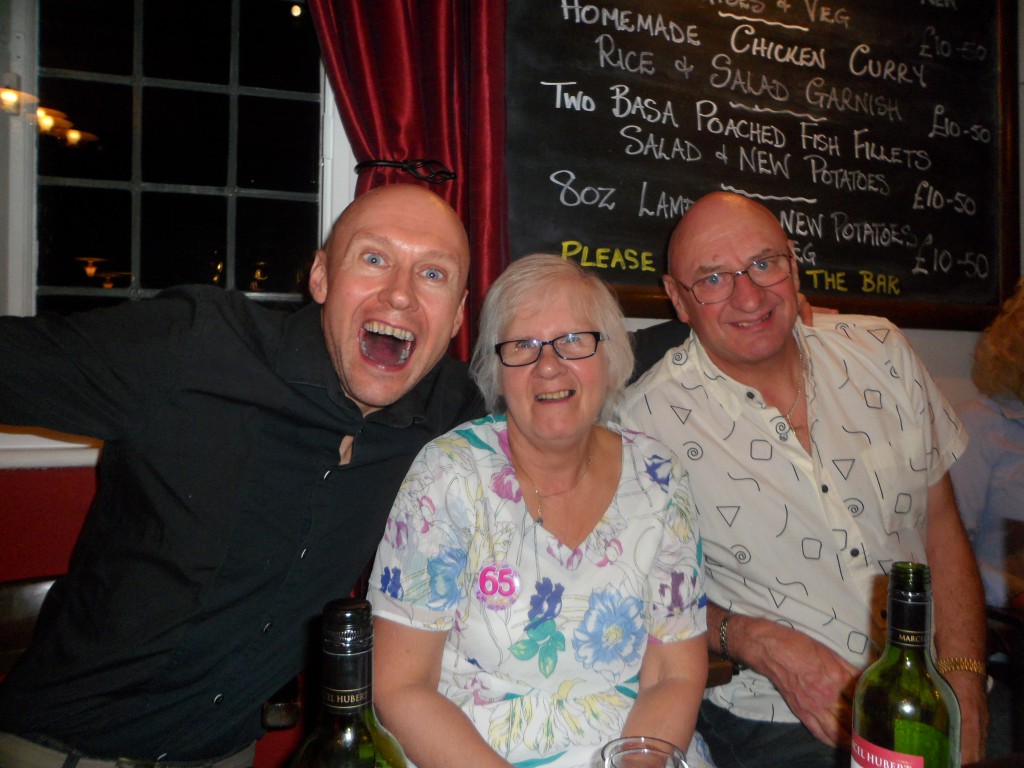 I went to Tottenham's final Premier League "home" game of the season at Wembley Stadium. It was an odd game. There were nine goals. Spurs won the game five- four. It was great to end the season with a win. But it was quite a dull and boring game, unbelievably. I have been to much more exciting games featuring a lot less goals this year. It had an end of season feel to it and some of the defending was shocking. To quote Alan Hansen.
It meant Tottenham finished in third and qualified again for next season's Champions League. Therefore at the end of the game we had earned the right to celebrate. I of course stayed to clap and cheer the players and management, as they did their lap of honour.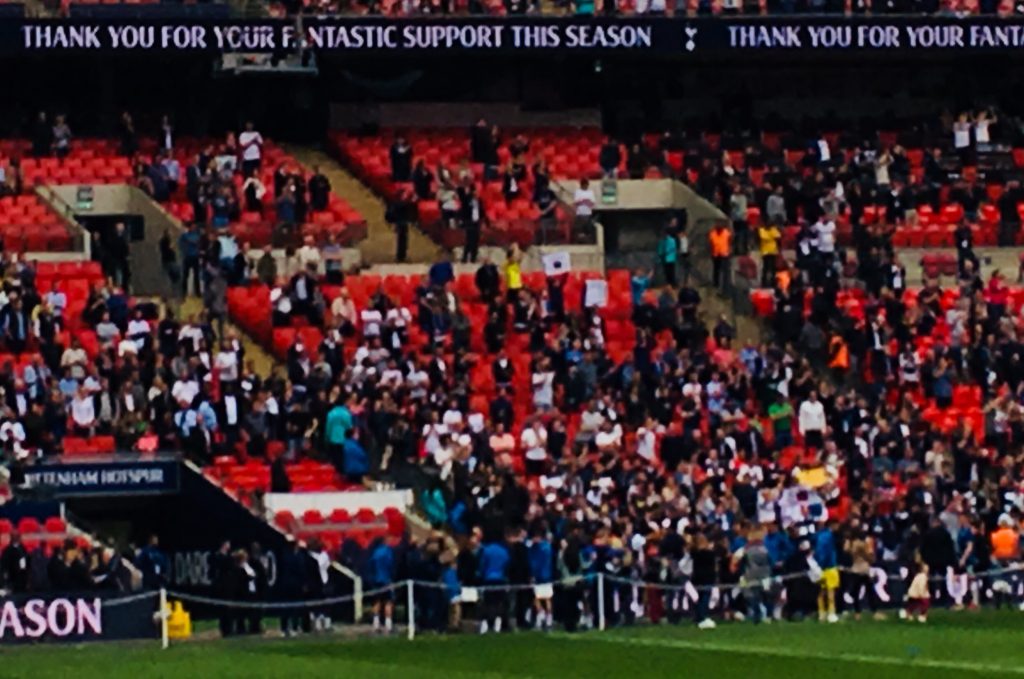 I have really enjoyed the season and seen more live Spurs games than ever before. I have enjoyed feeling more part of things. It has been fun being at Wembley. But you can't beat your own ground, so I am looking forward to getting to as many games as possible at the new Stadium next year.
Congratulations to Harry Kane who has been named as the England Captain for the World Cup. What a great honour for the man who has yet again had another brilliant year for his club. I am not that excited about the World Cup yet. But I am sure that will change as our first match approaches.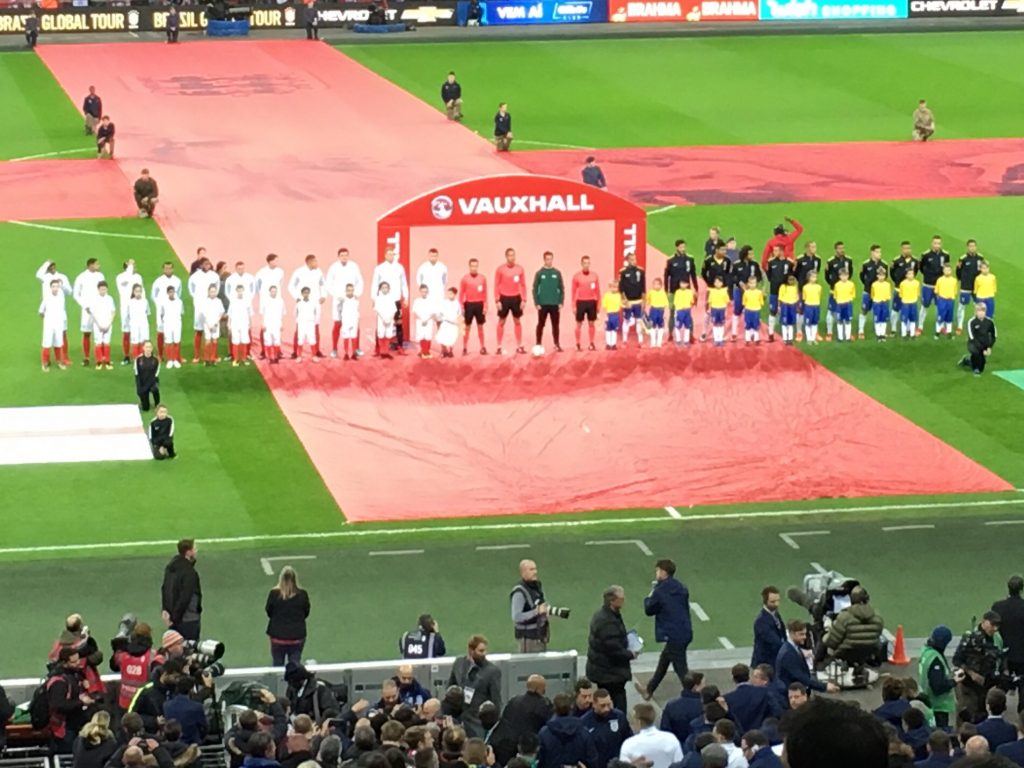 Have fun and we will catch up again in a couple of weeks. Cheers Neil