Hi there, how are you doing? I hope you have had a really good couple of weeks. Mine have been busy and fun. I do spend a lot of time in London. Therefore I am very often on the train to and from the Capital. As I was about to get off one at Marylebone Station a few weeks ago. I randomly bumped in to somebody, who I had not seen for a ages.
On the second ever series of Big Brother. There was a gentlemen from Oxfordshire in the house. He was only in there for a couple of weeks and was voted out fairly early on. But he did still make a bit of an impression with his regular work outs and his tendency to wink at people quite a bit. His name was Stuart Hosking.
I was at the time working at Mix 96. When he came out of the house and the series was over. He ended up getting a Sunday morning show at the radio station. I produced the programme for the first two or three weeks. Which was great fun and a good laugh.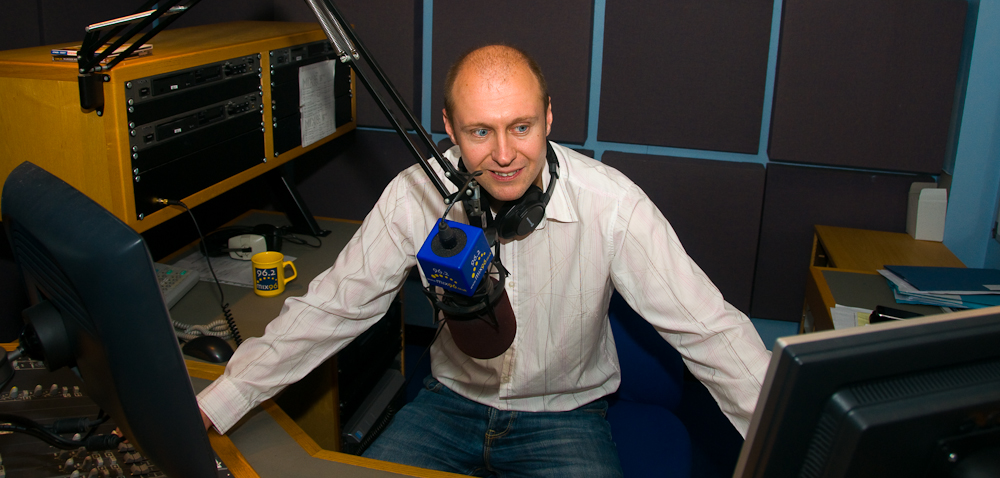 I think on show two. We had somebody who had been on Blind Date the night before in for a chat. It was interesting to get the inside track on how it all works from someone who has been through it. We all went for a quick drink afterwards. Which was normal practice for our post programme meeting. Well it was, while I was producing.
I seem to meet up with Stuart at various things over the years. I once went with him to an Industry Magazine Party. And fair play to him he managed to get us in to the VIP section. Which meant we upgraded from free beer to free champagne.
I also went with a mate of mine to a big birthday party. That he threw at a very nice hotel a few years ago. That was a brilliant evening. The entertainment were the Rockoakie Band. Who are amazing. They are a live band. Who then give you the chance to perform songs with them. My friend did a few numbers on the night. As did the Birthday boy himself. Chris Moyles often booked them for his live theatre shows.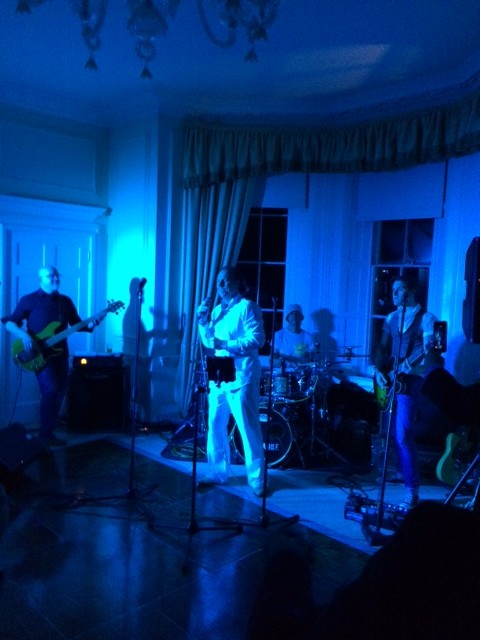 It was nice to see him and have a quick chat. As we headed up the platform. He is still keeping nice and busy and up to some fun and interesting things. He is still good friends with a few people in the entertainment business. Personally I think that the first three Big Brothers were the best. Then it started going down hill from there.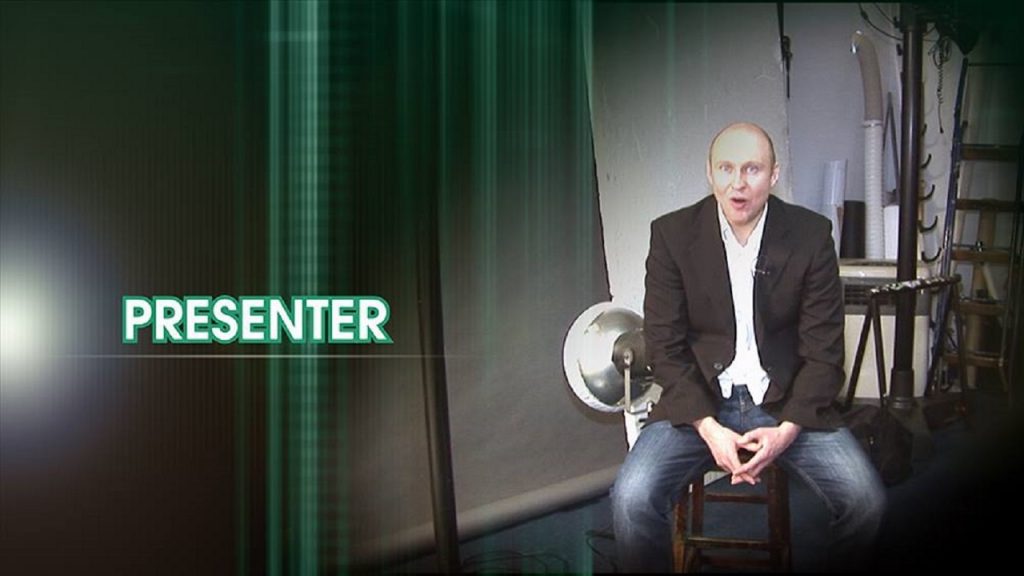 Frank Skinner has been one of my favourite comedians, since I can remember. I have read both of his books. I have watched from the studio, as he hosted an episode of Room 101. Plus over the years spent hours watching Fantasy Football. And I even watched his sitcom Blue Heaven. The one thing I had not seen him do was stand up comedy live.
Happily I finally managed to put this right a couple of Saturday's ago. I found out he was doing some work in progress shows at the Soho Theatre in London. I managed to grab myself a ticket. As I have said before it is a nice venue for comedy. He was playing the down stairs room. Which is set up like a lounge bar with tables and chairs. It is a little bit like a cabaret place similar to the London Hippodrome set up.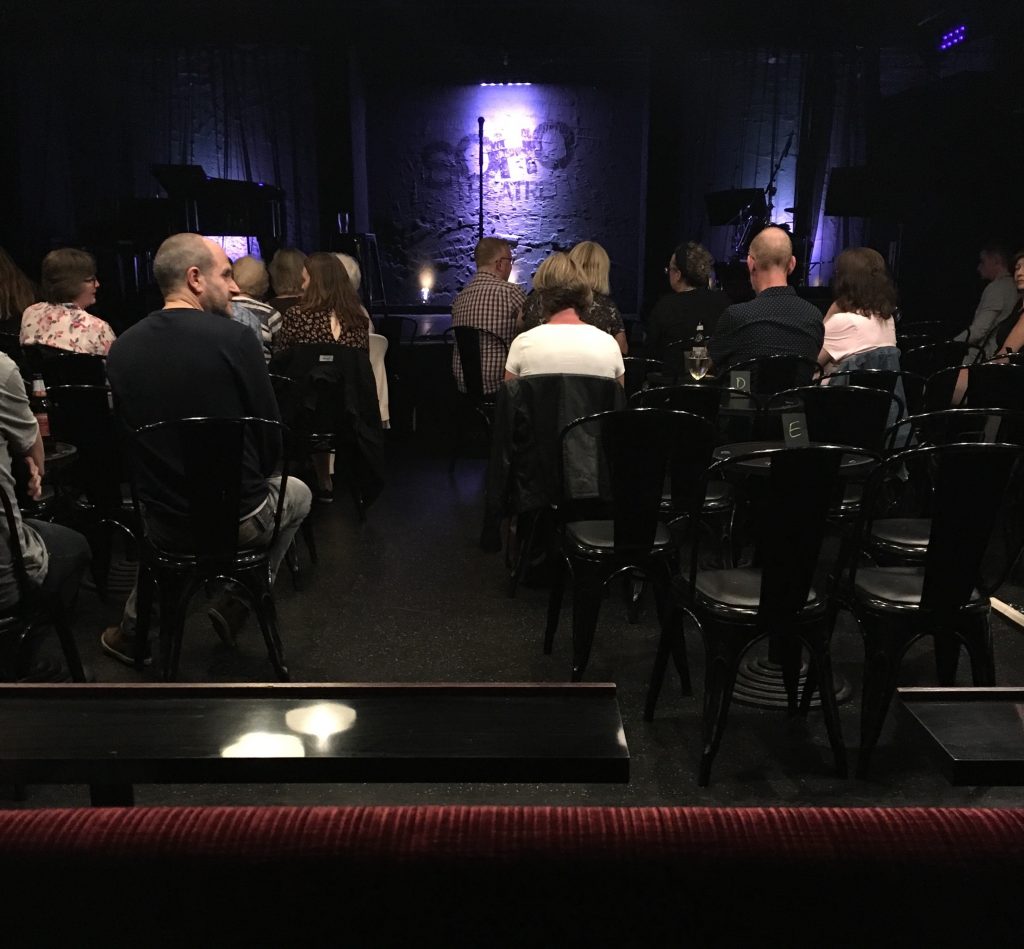 Needless to say the gig was a sell out. As I was in the bar beforehand I saw the unmistakable figure of Mr Skinner arrive and make his way down stairs to prepare for his audience. The title for this appearance was "The Man With No Show" Therefore the idea was he would just come out chat to the audience and hopefully find some stuff. That he can then polish into comedy gold. Probably for a big tour.
He is for me one of the funniest and most quick witted comics around. His brain does just seems to process things much quicker than us mere mortals. Bearing in mind he was on stage with no pre-prepared stuff. He was hilarious. I have not laughed that much at a comedy gig for ages. He has such a calm, warm and relaxed way of talking to people. Even when he is having a bit of a go at people. He does it in the right  way and makes it feel inclusive. Like he is still on their side.
I had a brilliant night. It is always pleasing when your hero's do not let you down. He is doing some more work in progress gigs at the same place in August. I certainly have not ruled out going again to see him. As it will actually still be a completely different show. Frank Skinner is quality.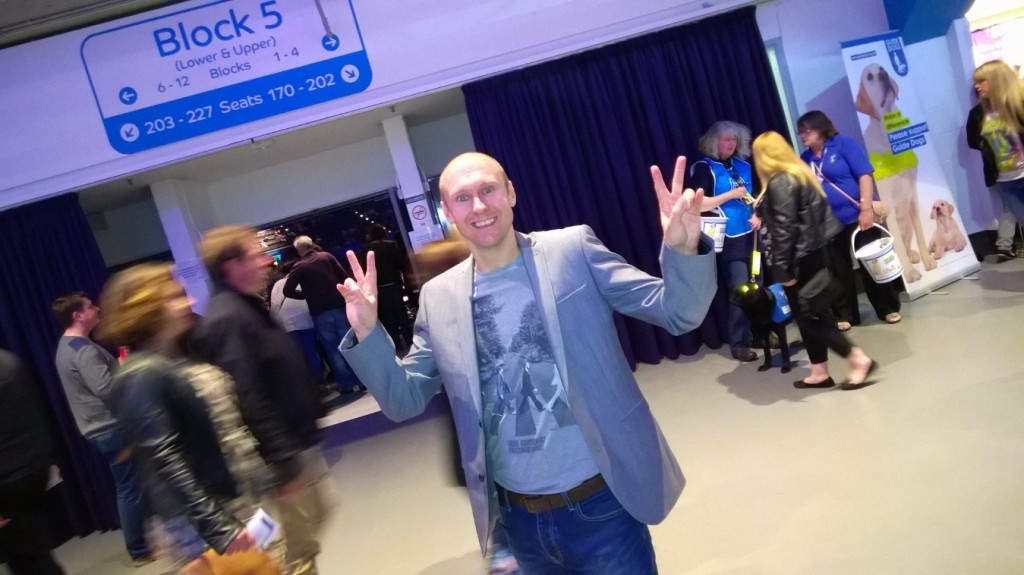 I started my radio career at Stoke Mandeville Hospital Radio twenty three years ago. I met some wonderful people there. Many of whom I am still friends with all these years later. Two of the first people I met and worked with back then are now both living in Yorkshire. I started working with them producing their shows before I got my own programme on the station.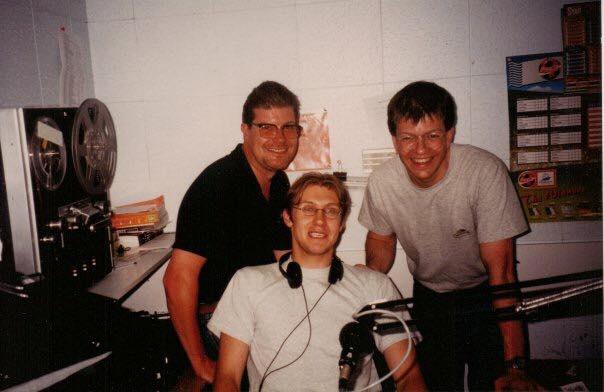 Last weekend I went up to visit them. I was staying with one of them at their house in Castleford. On the Friday night we stayed in to watch the football. Had an Indian take away and a nice bottle of red wine. While of course having a good chat about the old times and our current lives. A really fun and yet relaxing evening.
During the day on the Saturday we went and had a look around an Armed Forces Day event. That was taking place at Pontefract race course. My mate was in the RAF, so has an interest in this venture of course. It was basically like a classic County Show with charity stalls, arena displays and a wide selection of various refreshments.
They had a stall there for the Vulcan plane. As they are trying to build a special hanger for it in Doncaster. Which will include a coffee shop viewing area. So visitors can see the plane sat there in all its glory. While enjoying a drink and a piece of cake. It was nice to visit a race track and leave without losing any money for a change.
We then headed to Sheffield, so we could all catch up with my other friend and his wife. We went to his house and sat in his garden for a bit. Before heading in to town for a really nice meal and a couple of drinks. I have been out in Sheffield a few times over the years. I also went through a spell of spending some time just down the road in Worksop. Therefore I do know the area a little.
My mate had booked us a table at The Botanist. The table they gave us was right in the middle of the restaurant. Kind of in a sort of glass band stand. It was really not a place to be if you prefer keeping a low profile. Luckily none of us there fell in to that category. The selection of drinks there was fantastic. I chose to sample a few of the German beers they had on offer. The food there was really good to.
I had a homemade scotch egg for starters. Their famous hanging chicken garlic kebab with sweet potato fries for my main. Then for dessert I had the sticky toffee pudding. It was a really enjoyable meal. The company was fantastic. It was a wonderful night talking and catching up. While winding each other up and chatting about the glory days. When we regularly used to all go out and do discos together. Fun times!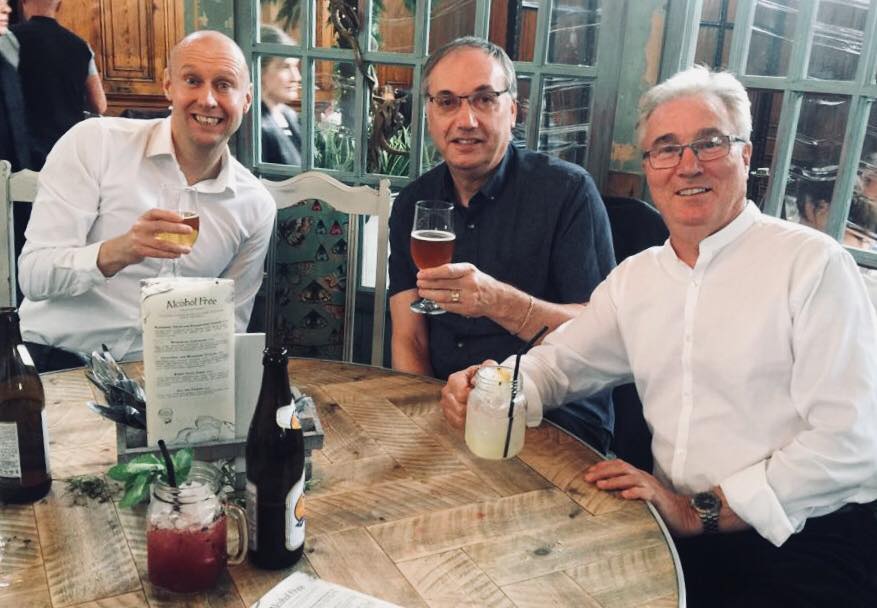 I travelled home on the Sunday after first enjoying a massive brunch with my friend and his wife. The perfect end to a lovely weekend. I decided to treat myself to first class train travel on the way back. It was only about ten pounds more than the standard ticket. It meant that I got a comfier seat. Plus free tea, biscuits and water during the trip. Worth every penny as far as I am concerned. I could get used to it.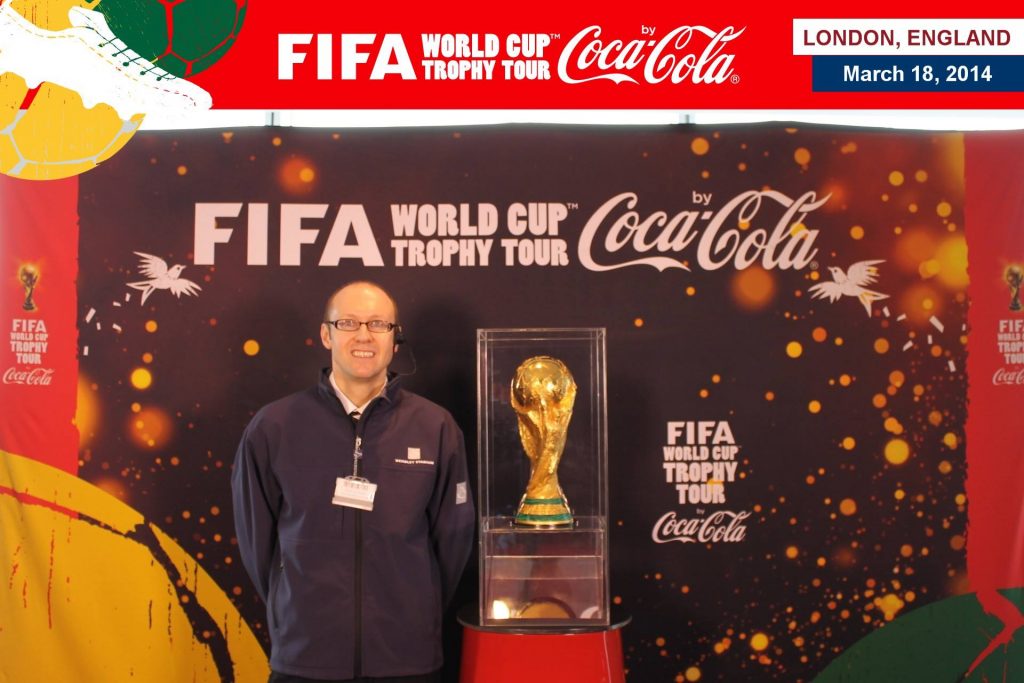 The World Cup in Russia is very much up and running. I am trying to watch as many matches as I can. I did of course make sure that I saw the England against Tunisia game. I was delighted for Captain Harry Kane and the whole team. The first game of any tournament is very tough. We are on the whole a young and inexperienced side. It was not a classic. We left it late but most importantly we got the three points.
Harry Kane will score goals in this tournament, He loves scoring and is very driven. I would not rule him out being there or thereabouts for the Golden Boot. If we can get the win against Panama tomorrow then we will be through to the knock out rounds. At that point really anything can happen. Good and bad. You just never know. Looking forward to getting behind the team and supporting the country. Come on England!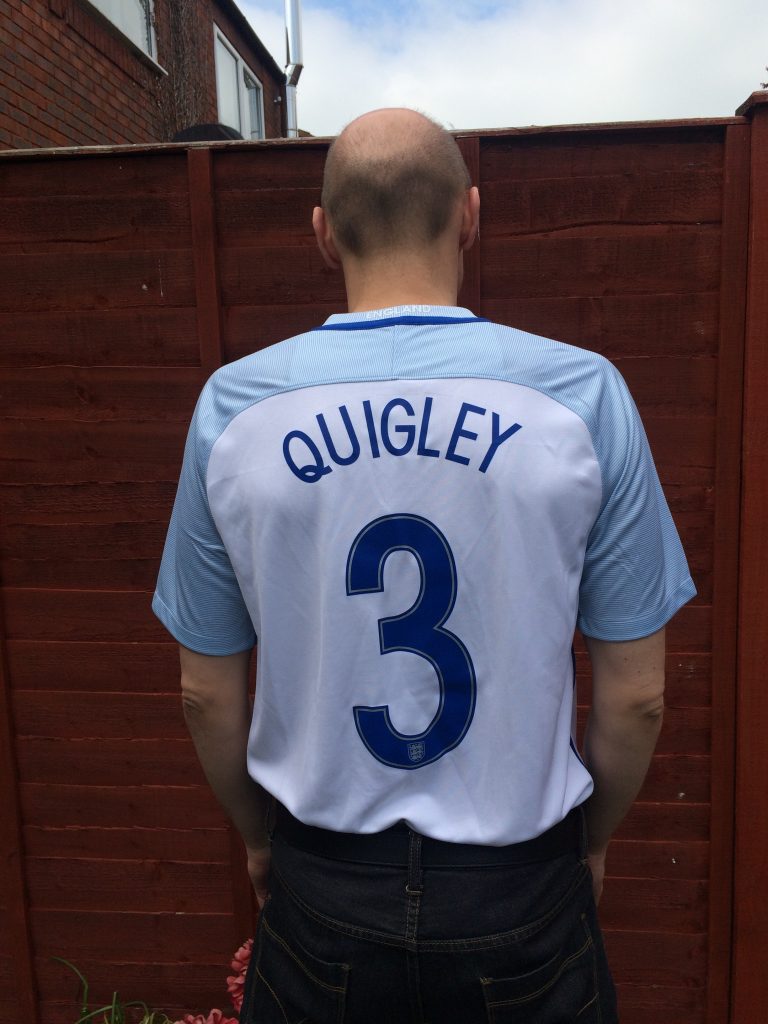 Obviously working at Broadcasting House in London. I do often see some recognisable faces around. Recently I found myself in the lift with new Radio One Presenter Maya Jama. Who as well as being an excellent broadcaster. Just happens to be going out with a certain gentlemen known as Stormzy. I saw the lovely Reverend Richard Coles. Who was dressed in his dog collar. And as you would expect he was just chatting to everyone and being generally lovely.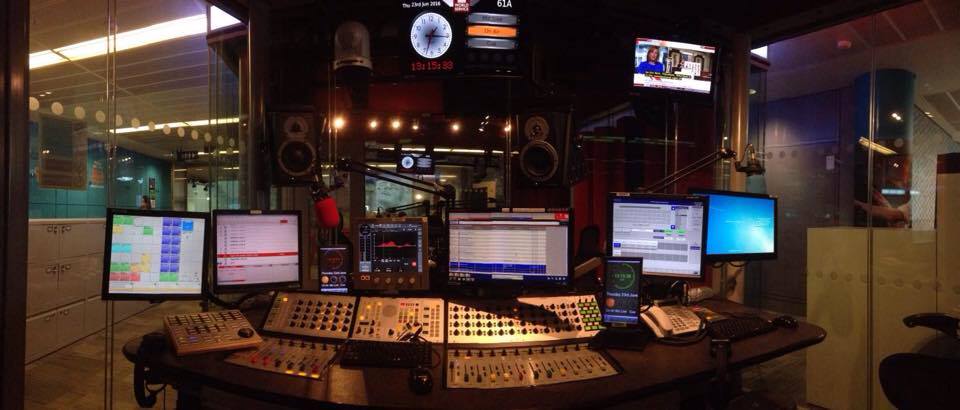 Tomorrow night I am off out in Tring to enjoy The Roving Comedy Night. I have performed at this event myself twice over the years now. But I am looking forward to seeing this year's trainees do their stuff. And make their stand up debuts. I remember the nerves I felt before I did my first one. And the feeling of pure joy and exhilaration at the end of the night. I was walking on air for the next week or so.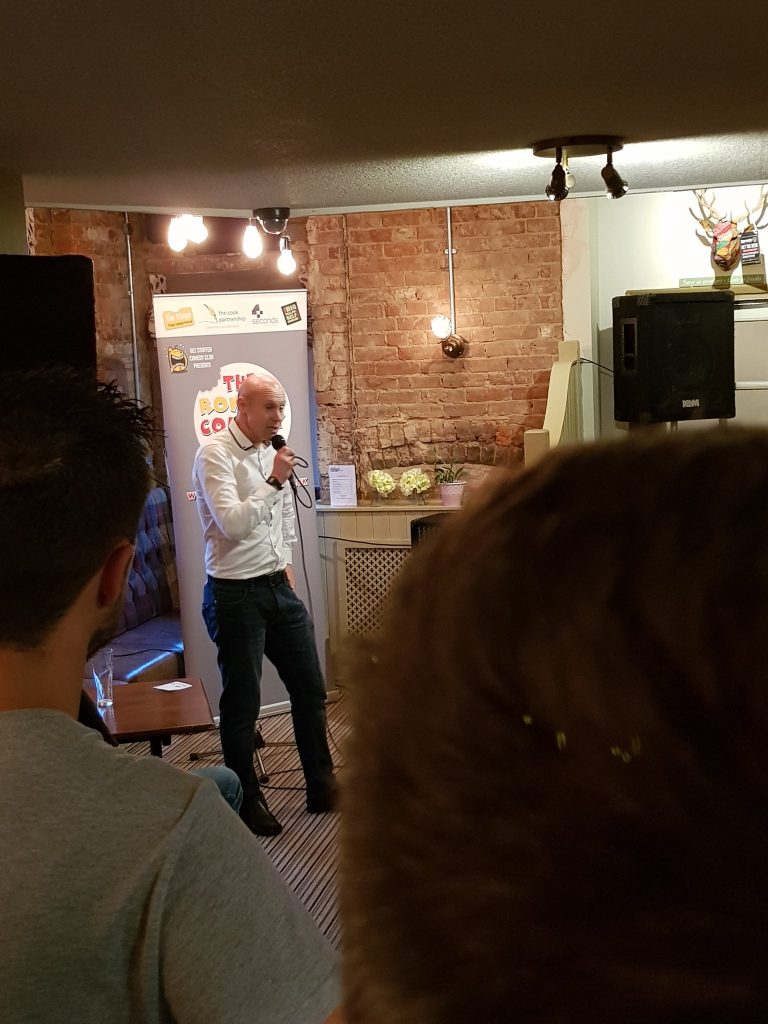 I will be there laughing, clapping and cheering on all the first timers. As well as enjoying all the professional comedians accompanying them. It will be great to catch up with a few people. I know and have met through this wonderful event. Especially the comedy guru and my teacher himself Logan Murray. It will be my annual catch up with them. Although I am hoping that I might see some of them, when I go to Edinburgh for the festival in August.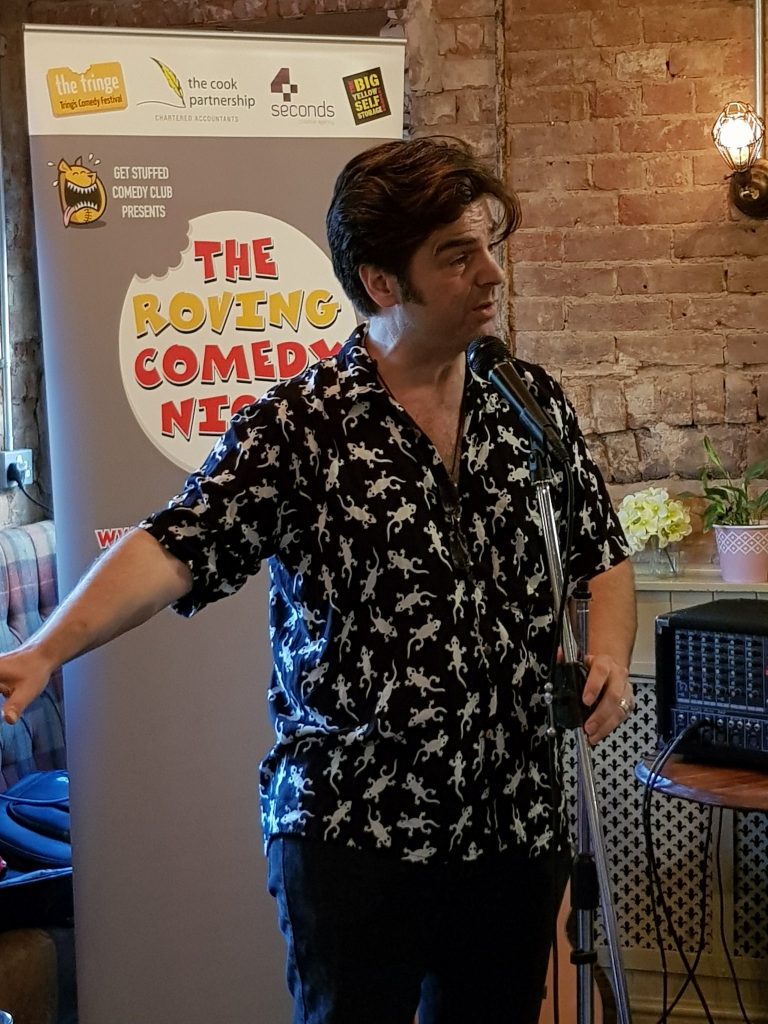 The Roving Comedy Night signals the start of three weeks of gigs during the Tringe Festival. With lots of top comedians coming to Tring to do warm up shows for Edinburgh. I am going to see Marcus Brigstocke a week Sunday at the Court Theatre. If you like your comedy and are local it is well worth a look. Here is a link to their website http://www.get-stuffed.biz/tringe/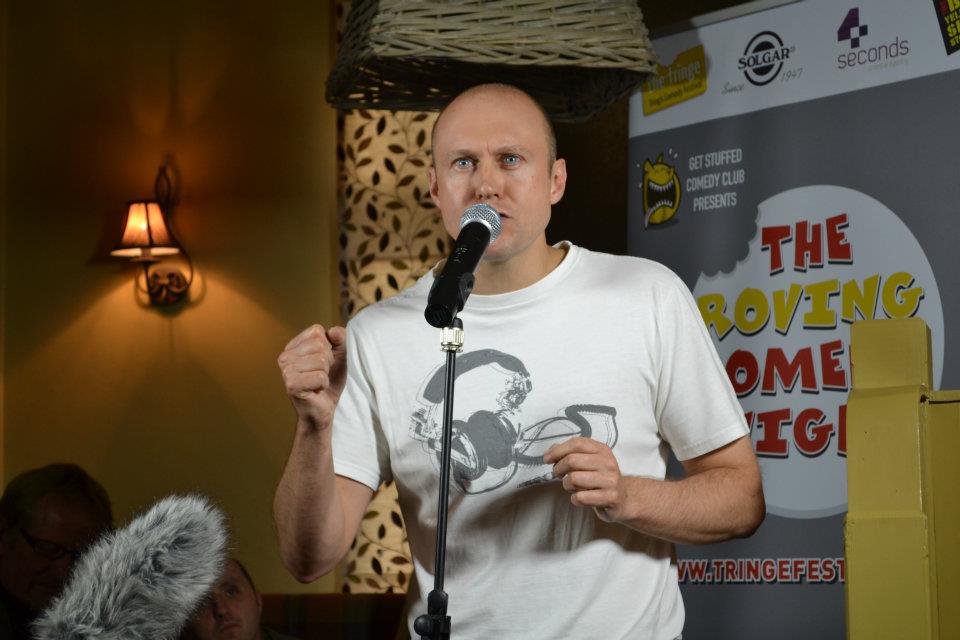 I am really looking forward to going to Royal Ascot today. I went for the first time last year. And I enjoyed it so much. That I have decided to make it an annual event. I will be in the Queen Ann Enclosure. Which means I will get to have a sing-song at the famous band stand after the day's racing has finished.
I will tell you all about it next time we speak. I will be wearing my lucky suit, so I am hopeful of picking up a few winners. I may also sip a few glasses of champagne. It is a brilliant event. Plus as a bit of a Royalist I am hoping once again to catch a glimpse of the Queen.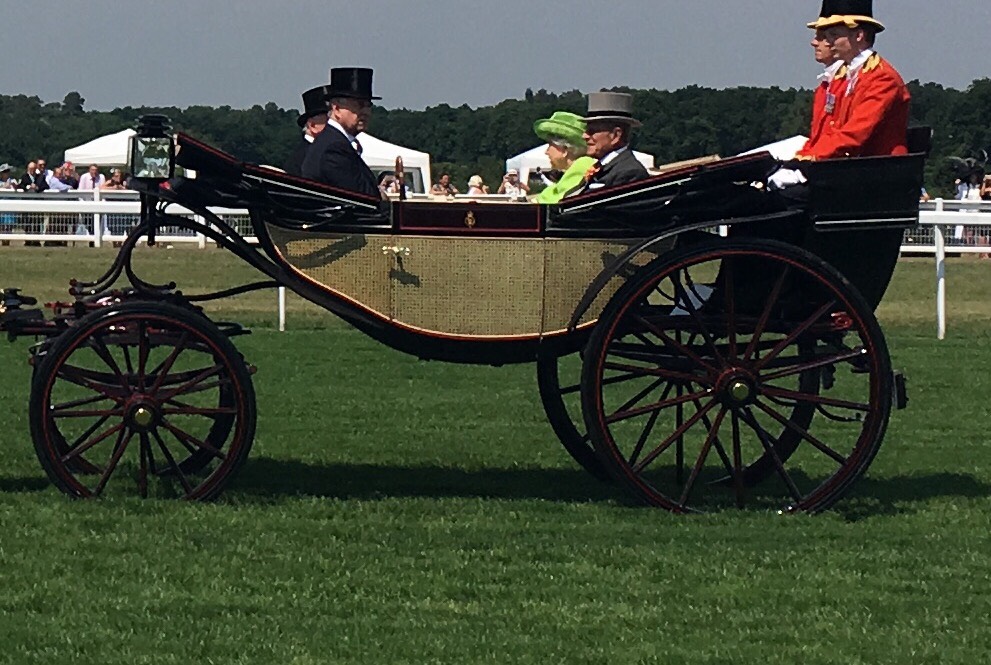 Have fun and we will catch up again in a couple of weeks. Cheers Neil