Hi there, how are you doing? I hope you have had a really good couple of weeks. Mine have been busy and fun. It was my Mum's birthday at the start of September. Her present this year was a day out with me in London including a visit to Buckingham Palace. Over the years I have been up to the front of the Royal house to admire it and watch the changing of the guards several times. The first time I would have been about seven, I think.
For many years now the Palace has been opened up to the public when the Royal Family are away on their summer break. Having a nose around the place is something I had been meaning to do for a while. So when discussing what my mother would like to do for her birthday this year. The suggestion to do the tour there was made. I booked the tickets and we went along to do it the other week.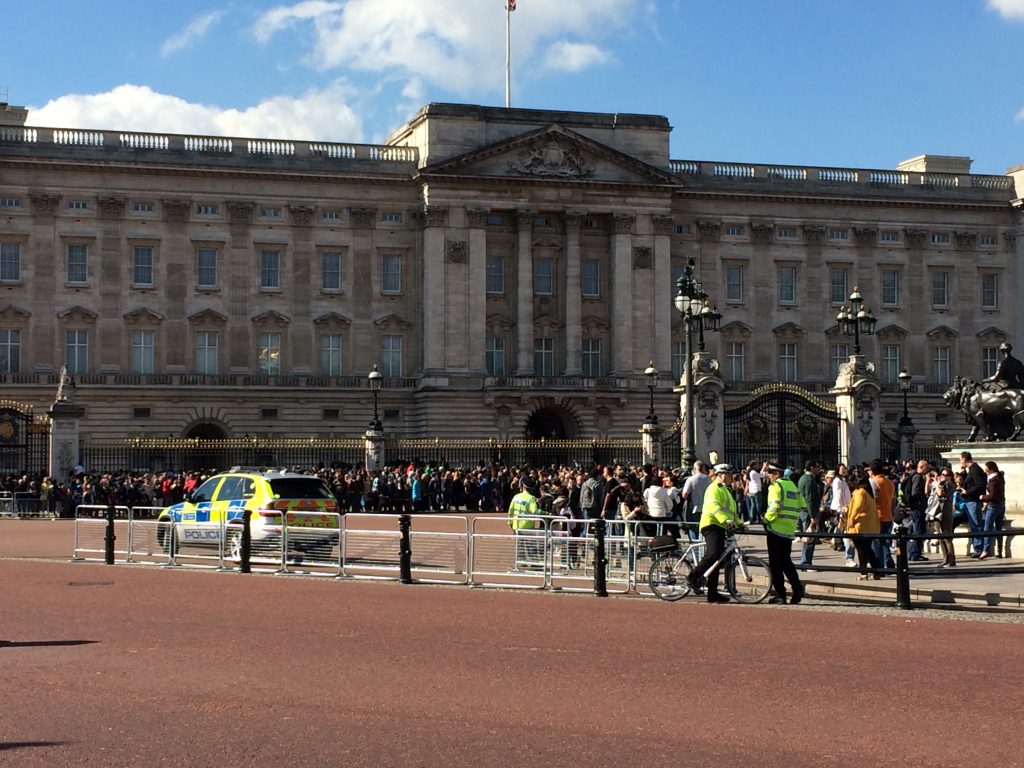 There were three parts to the option that I purchased. The first was a look around the Queen's Gallery. In this display area they put on a different exhibition every year. Which features various items from the Royal Collection. This is made up of the many gifts the family has received over the years. As well as items purchased by some of the Kings and Queens from the past.
The theme for this year's exhibition in the Queen's Gallery was the Splendours of the Indian Subcontinent. This included manuscripts, paintings, diamond encrusted jewellery and some very elaborate weaponry.  Some of the items on display are amazing to look at. And impossible to put a price on. Interesting pieces from world history. It makes you think how talented people were back in the 1600's or so to create these amazing things. Using the tools and the technology that they had at their disposal.
The second part of our Royal Day out included a nice look round the Royal Mews. Where the horses, carriages and some other modes of transport are looked after. Luckily as we arrived a free guided tour was about to start, so we jumped on the back of that. It was great to learn about the history and the current workings of the Mews. They were the idea of Queen Victoria. Who was actually the first Royal to use Buckingham Palace as her official residence.
There were a couple of horses in the stables. Including one of the famous Windsor Grey's. Which are the horses that always pull the carriage that the Queen is in. Talking of which they do have lots of the carriages on display. Including the one our current Queen went to her Coronation in. The one Princess Diana went to her Wedding in. And the one used by both William and Harry after their big day's.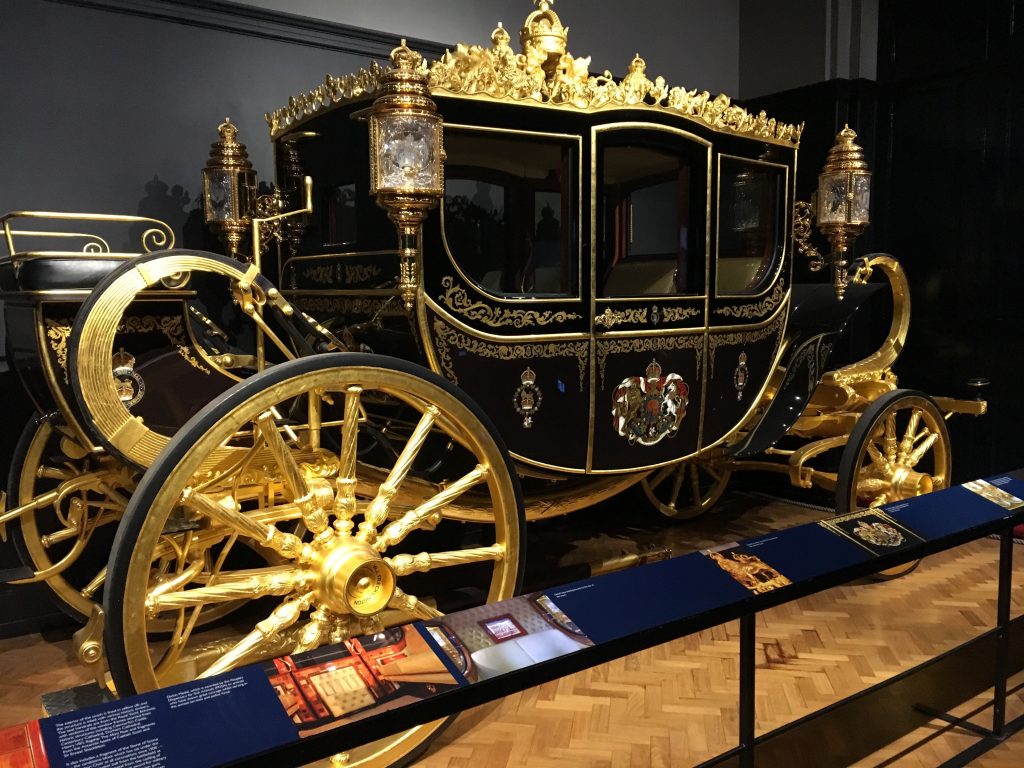 They do look spectacular and amazing close up. There is a new one that is a few years old and has only been used a handful of times. It has wheels on it designed by a Formula One engineer. And features wood from HMS Victory inside the cabin.
Once the tour ended we were free to have a look around ourselves. They give you the chance to dress up as one of the Queen's footmen for a photo. Which I did. There is one of the official cars on display. The family always have a car ready to go. And a chauffeur on duty. Should they require to have to go anywhere.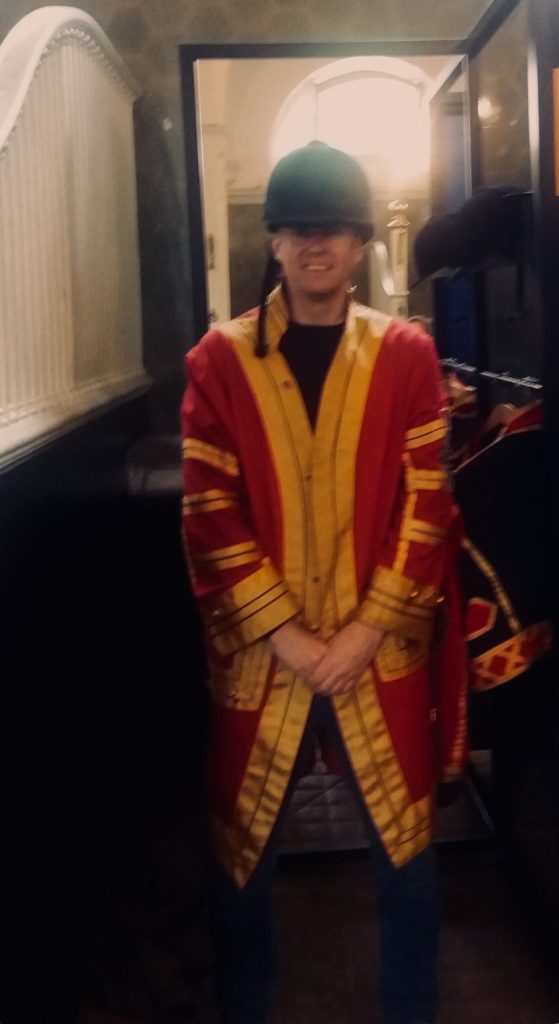 The last part of the experience was the thing I was looking forward to most. The chance to actually step foot inside Buckingham Palace. They give you the opportunity to visit the State Rooms. You get an audio guide. Which tells you some information about every one of the fifteen rooms you get to visit. These include Dining Rooms, Ball Rooms and Drawing rooms. All of which are sensational. The look and feel of the place is amazing.
You do get a sense of the occasions and the importance of the people who would have graced these rooms at big state events. There are also a few secret doors and passages from the private living quarters. So the Royals can appear in certain places and not have to see their guests until they want to. The furniture is brilliant. Including of course a couple of rooms that do include thrones.
Another room we got to see was the one where the Investitures take place. This is what it is called when people visit the Palace to receive their honour from a member of the Royal Family. Having visited the place. I now know exactly where to sit and to walk to get my OBE or Knighthood from the Queen. In the future when I get one. Plus of course I will be familiar with the surroundings there. Which should help with any nerves on the big day.
Having been for a good look around the house. I would love to go to one of their dinner party's. A lovely meal followed by a nice brandy with some good conversation in one of the drawing or music rooms. Would be an ideal evening out for me. Specially if Her Majesty then lent me a carriage and some horses to get home.
The tour ends in the Garden. So you get to walk out down the rear steps and see the area where the Royal Garden Parties are held. To get out you then get to walk around some of the garden to. It is so  picturesque and huge.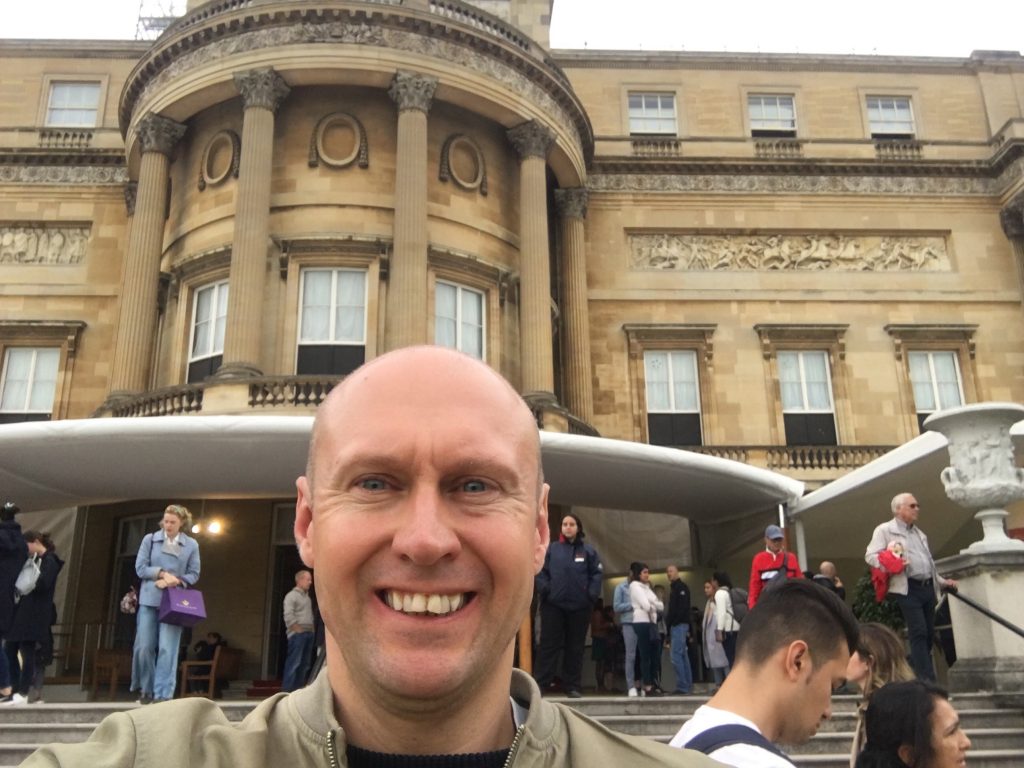 There are lakes, orchards, flower beds and I suspect nice areas for barbecues. It would certainly be a pleasant space to go for a morning walk. The only thing is the exit from the garden. Does put you miles away from where you started. And a fair way from any underground stations.
It was a lovely day out. I found it fascinating looking around the Palace. I could see myself living there. But there is no way that can happen. I still would like to get invited back there for some sort of official occasion with some Royals in attendance. Just in case anyone from the House of Windsor stumbles across this.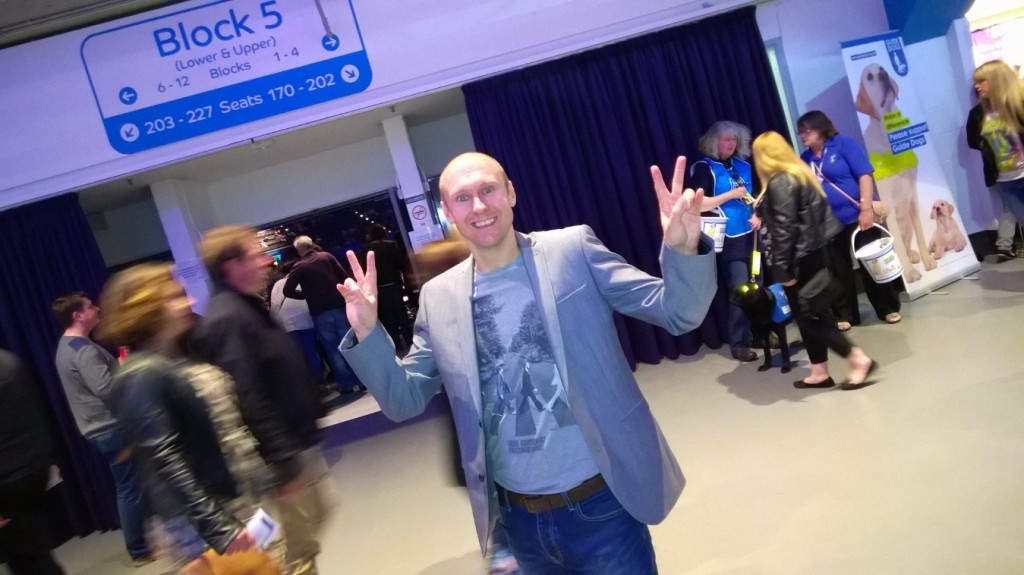 I have had a little bit of a break from the theatre over the summer. Mainly as I was busy swanning off around America. Then having a laugh in Edinburgh. One show that I have been wanting to see for a while is Everybody's Talking About Jamie. The music for which was composed by Dan Gillespie Sells. The lead singer with the band The Feeling. Who I think are brilliant. That was the initial appeal of it for me.
Add to that the amazing reviews the show has had. Plus the amount of theatre awards it has won since it opened in the West End in June 2017. Everything I heard about it was positive. It is such a modern and progressive musical. Set in Sheffield within the last ten years. Based on a real life story. That was actually featured in a television documentary.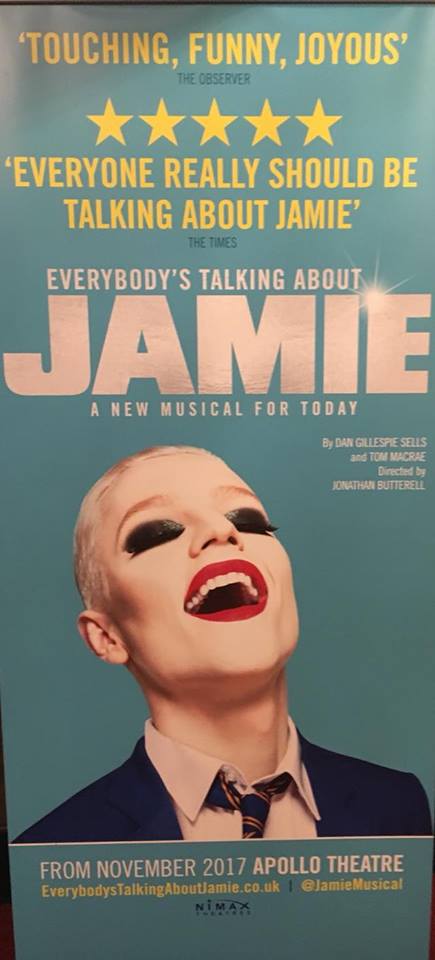 Finally I went to the Apollo Theatre on Shaftesbury Avenue to see it. All I can say is everybody was right about it. It grabs you right from the start. The songs are catchy and brill. The story line is honest and real. The cast are all excellent. It is such a well performed and slick show.
It is quite a long show with a running time of two hours and forty minutes including the interval. But when you reach the half way point. You can't believe it has arrived so quickly. Time flying by is of course a good sign that it is an entertaining and enjoyable show. It is also a bit of an emotional roller coaster. In many ways it is, I suspect quite an accurate representation of school and home life in the area.
I also like the fact that a lot of the actors who performed in the first version of it that opened in Sheffield moved with it. And got to be in the West End version. It also featured a familiar face from the world of Soap Opera. Shobna Gulati is in it and needless to say she is great.
This is another show that is worth seeing if you can. There is some choice language in it, so it is not suitable for children. That said it is all in context and what you would expect to hear for real in the scenarios that they are re-creating. See it if you can.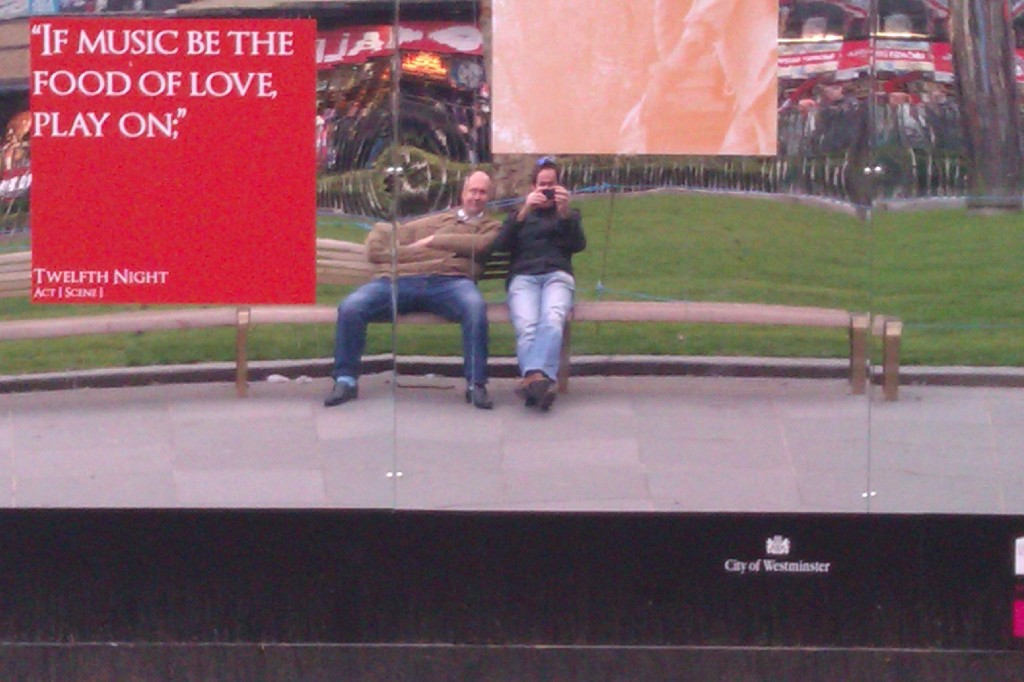 I had to venture up to Manchester recently for a meeting at Media City. I got an early morning train from Buckinghamshire to the rainy city. They have a really good tram network there. You can get one from Piccadilly Station straight to Media City. I quite enjoyed the journey there via the various Quays.
I got there a little bit early, so I had time to have a little bit of a walk around. The place does exactly what it says on the tin. As the area contains BBC television and Radio Studios. ITV have some studios and facilities there. In fact Coronation Street is now filmed at newly built studios and sets there. They even offer you tours of the famous cobbled streets. Sadly I did not have the chance or time to do that while I was there.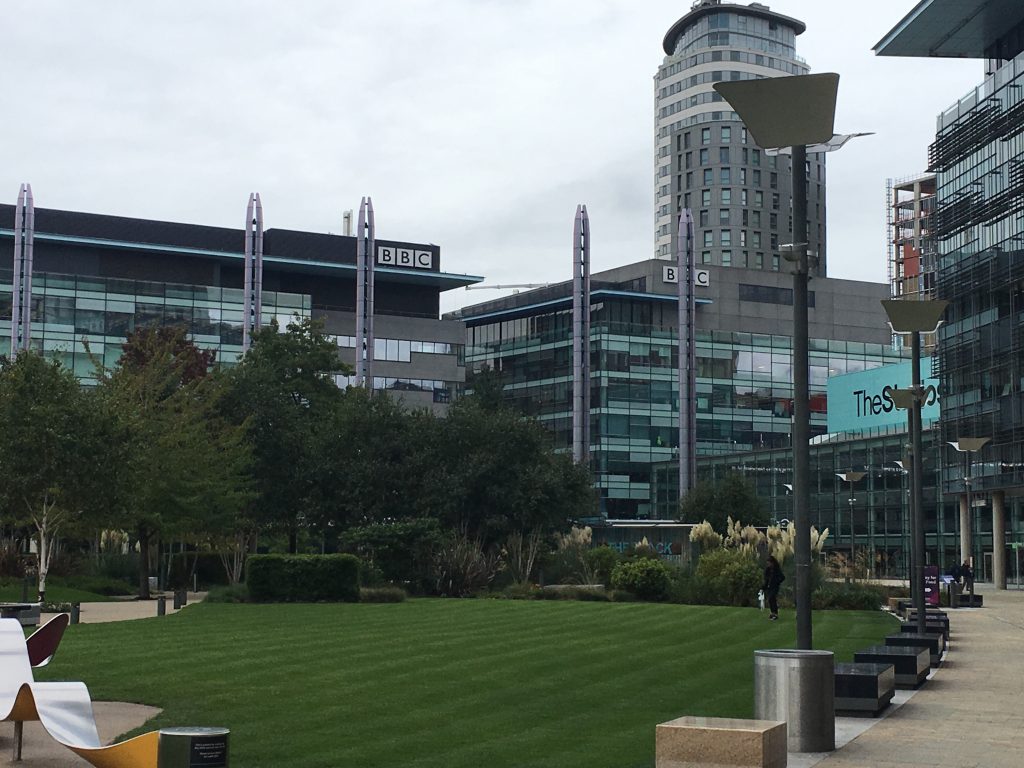 Several independent radio and television companies have facilities there as well. There are also quite a few bars and restaurants in the area. Well media professionals and creatives need to be fed and of course watered. Just like everybody else.
I bet they would be quite good places for Celebrity spotting specially if you are a soap fan. I had a meeting in one of the BBC buildings there. It was in the Sports Personality of The Year meeting room, as it happened.
When I had finished I did plan to do some more investigating in the area. But it was tipping it down with rain. So I just decided to get the tram back to  the station, have a quick bite to eat and then get the next train home. I have had a few decent nights out in Manchester over the years. I have not had one for a while. May be I need to try and put that right soon.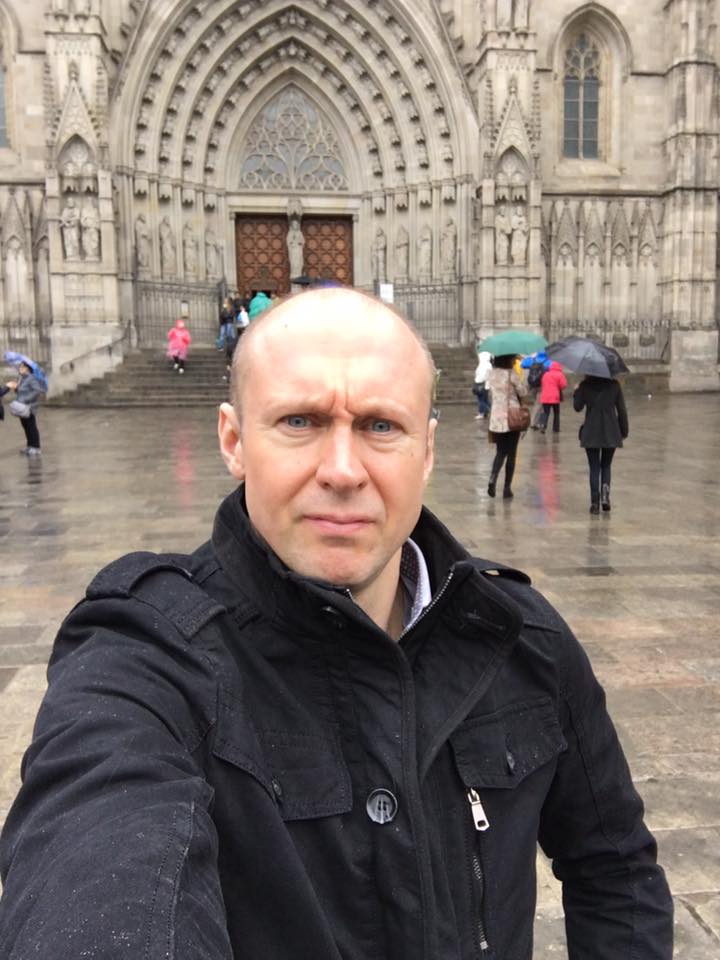 Things have not been going that well for my team Tottenham. I went to my first game of the season at Wembley. To see Liverpool beat us. The best bits were trying the Vegetarian Burger. Which was curried beetroot and parsnip in a green bun.
Then randomly sitting next to someone who was a couple of years below me at school. The match itself was not so good. Let us just leave it at that.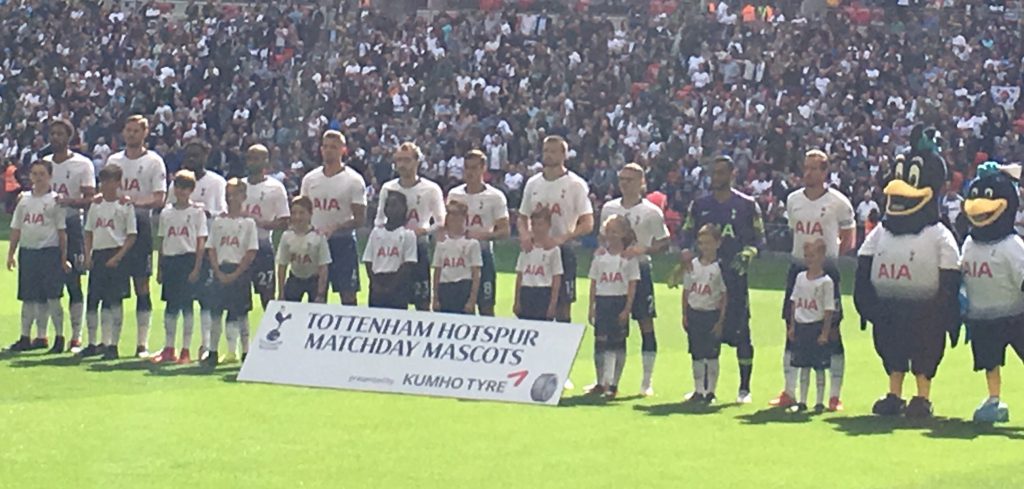 Then of course came defeat in injury time away to Inter Milan. That was not ideal either. I have my ticket and I am looking forward to the Tottenham v Barcelona game at Wembley Stadium this week. It will be good seeing Messi in action. It was a relief to return to winning ways at Brighton in the Premier League last weekend.
I made my first ever visit to MK Dons Stadium in Milton Keynes to see Spurs play Watford in the Carabao Cup. It is a nice ground. But it was a bit weird watching my team there, as the home side. Plus it is a little harder to get to than Wembley. Parking the car is a nightmare. At least Tottenham won, albeit on penalties. Still in the cup though!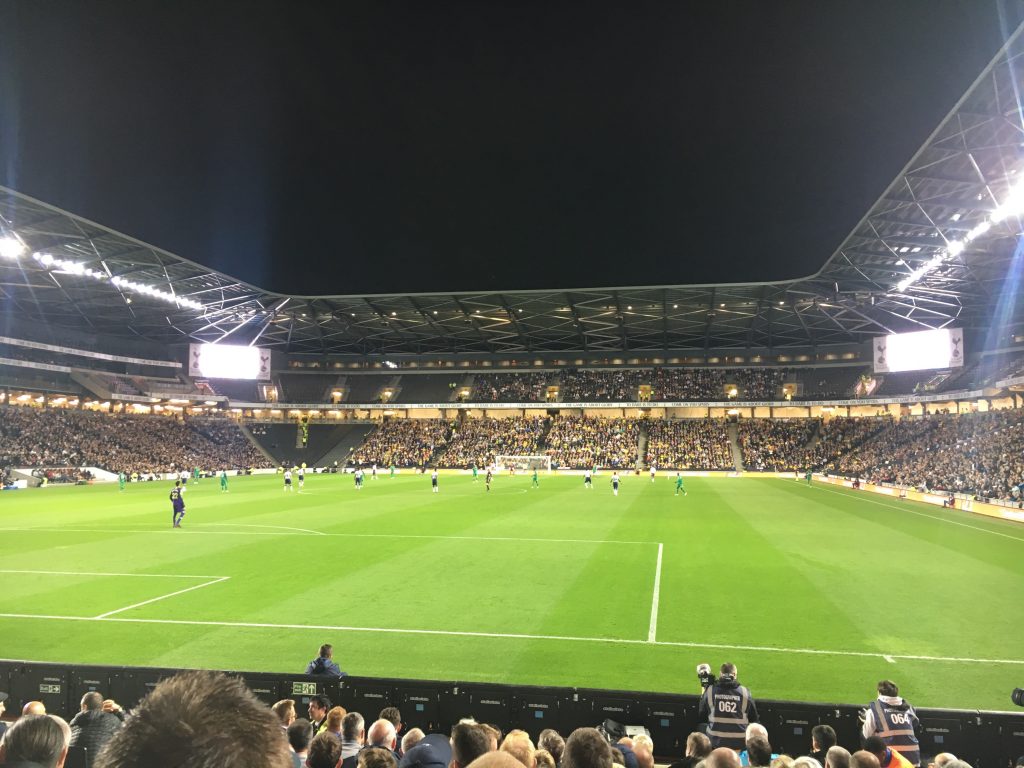 I had a brilliant time at my mate's surprise Birthday Meal. His wife had arranged it all. He had absolutely no idea. We met in a pub. And as he was not expecting me to be there.
I was actually standing right behind him for about five minutes before he noticed me. It was good fun. Although I did have to leave early as I had a very early alarm call the next day. But that's show business.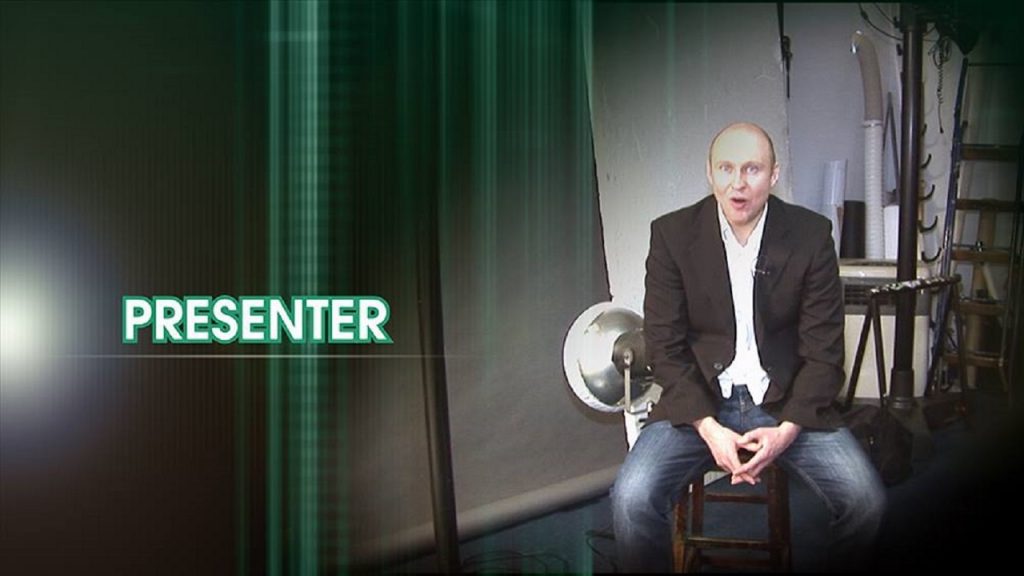 Have fun and we will catch up again in a couple of weeks. Cheers Neil