Hi there, how are you doing? I hope you have had a really good couple of weeks. Mine have been predictably busy and fun. The other weekend I went up to Liverpool. To see my mate who lives there. This is not unusual, as I normally go and see him two to three times a year. More often than not these visits tend include a football match or a day at the races.
This time however there was no event as such. Although there was a certain exhibition I wanted to see while I was there. Which I will tell you more about later. As ever, I let the train take the strain to make my way up to the North West. I arrived about half past six. And as is the tradition. He met me at his local train station. Then we headed to the nearest pub to have a few drinks and catch up.
As someone who goes out drinking in London and therefore is used to the premium prices you pay for this privilege. I still find it very odd that I can order two pints for under four pounds in the particular bar we go to. Anyway after a few very reasonably priced beers. We went back to his place to have some food. Before enjoying a lovely cup of tea. While listening to some top quality music. Before bed.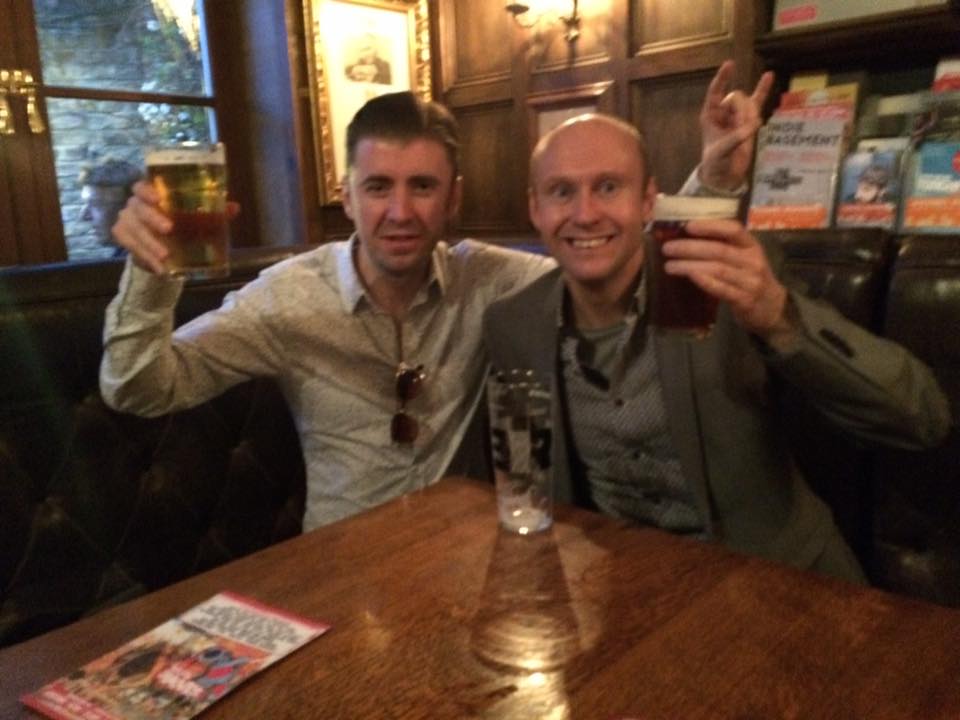 The next morning he had decided to take me to a very nice cafe for breakfast. It was in an area of Liverpool. That perfectly lent itself to his very own Beatles inspired Magical Mystery Tour. Which I loved by the way. The first stop was the Church Hall. Where Paul met a certain John for the first time. It was also where the band use to play and rehearse in the very early days.
We then quickly nipped across the road to the Church Yard. To see the grave stone of Eleanor Rigby. From there it was on to the gates of Strawberry Fields. The park is actually closed at the moment. But it is being refurbished and it is expected to re-open in a few years. I think it is brilliant that they are doing that. Another nice tribute and nod to the band. And its two main song writers.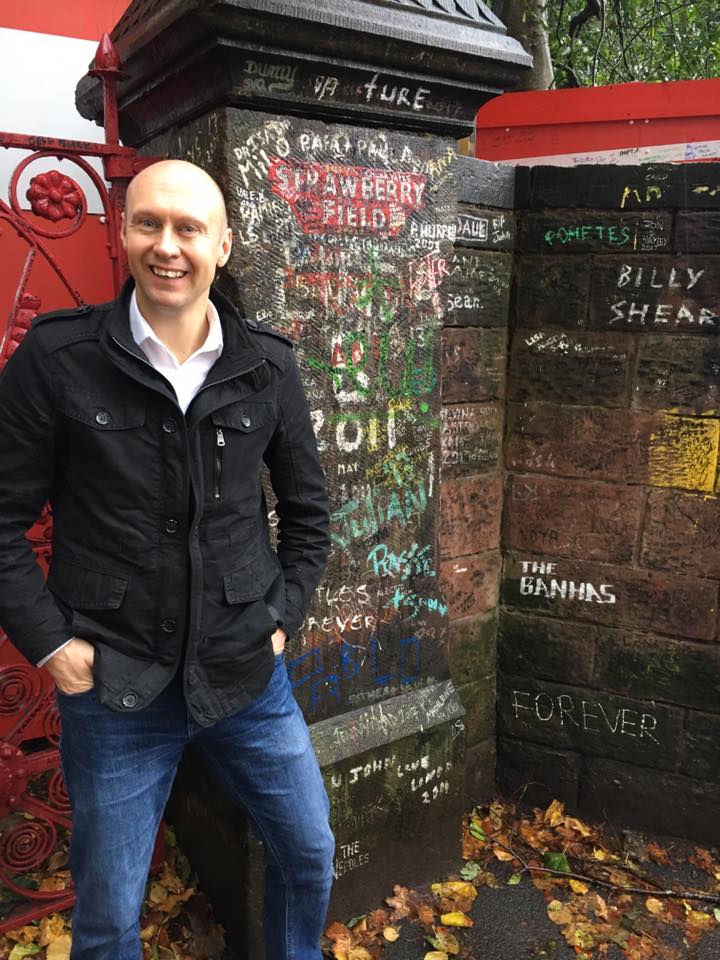 Next I was driven down Penny Lane. While my mate was pointing out all the things that are mentioned in the song. Fair play I must say the description of it in the song is very accurate. I mean talk about writing about what you know about. I must also add that during this personally guided tour. That I was being treated to. All the relevant songs were playing in the car at the relevant times.
He then took me to see John Lennon's child hood house. Which was actually pretty big and on quite a main busy road. We then went to see where Paul McCartney grew up. Which was on a council housing estate. It is hard to comprehend the huge songs that were written in that little house in Merseyside. And then from there what they both went on to achieve in their careers.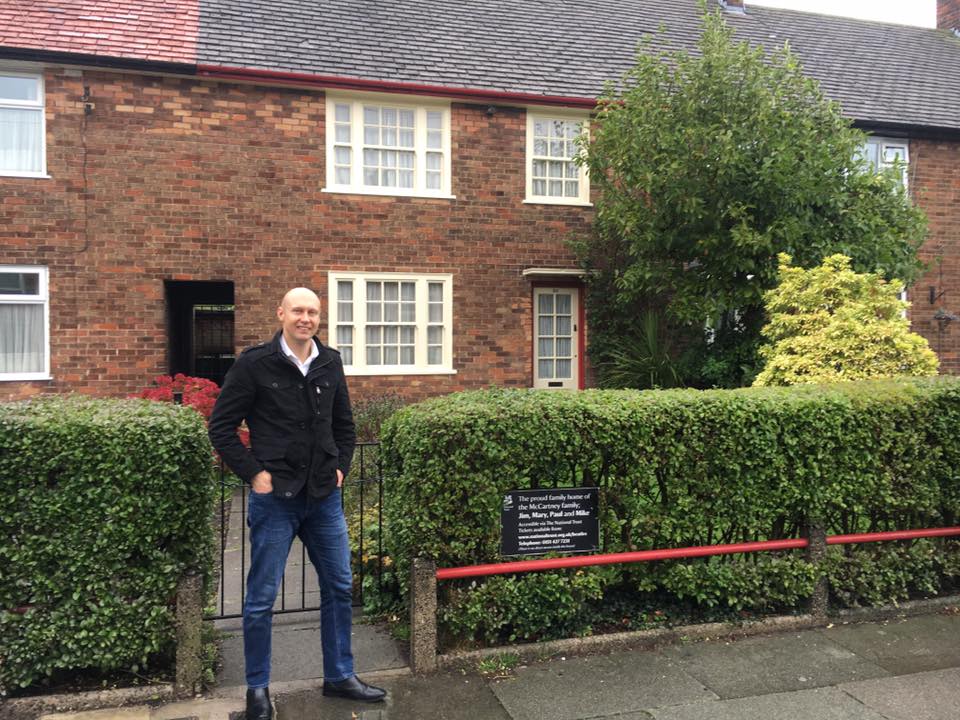 That brought to a close the Beatles VIP Tour. It finished with a really tasty breakfast in a lovely little cafe. I had poached egg on toast with spinach and mushrooms. Which was delicious. Next on the agenda was kind of the main reason for my visit. To see a new free exhibition at the Museum of Liverpool.
The museum is at The Albert Docks. We had a quick walk around there. I have been there many times before. It is always busy and bustling there. With some nice restaurants and shops. And of course it is famously the place that This Morning used to come from. Before it moved to London.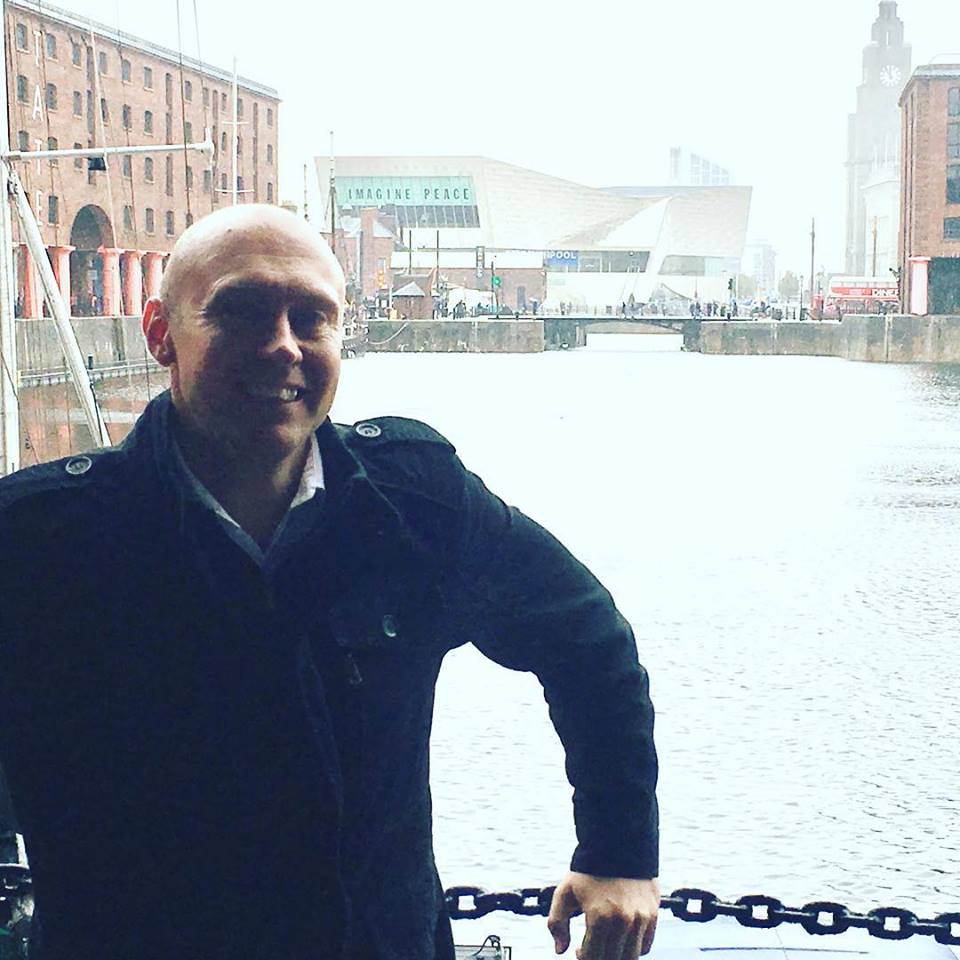 The exhibition called Double Fantasy did keep on with the Beatles theme of the day. As it is all about John Lennon and Yoko Ono. It tells the story of both of their lives, how they met, how they worked and lived together. It also features lots of personal possessions. Like the outfits they got married in, a pair of John's glasses, original hand written lyrics and lots more.
It is fascinating. I certainly learnt a lot about the pair of them. That I did not know. He was a very unique and special individual. There are some great photo opportunity's. Including your chance to join their famous "Bed In" for peace. I found it really interesting. It did also highlight issues they had. That I was not aware of. For example at one point the authorities wanted them out of America. And made it very hard for them to get VISA's.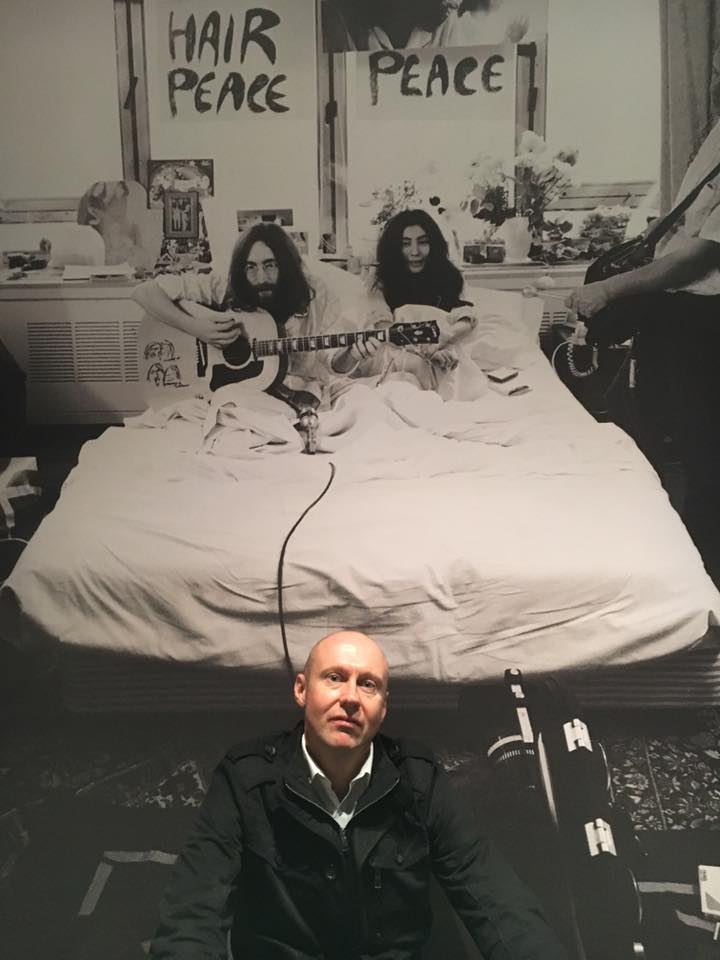 If you can. This is an exhibition well worth seeing. It is on in Liverpool until April next year. Then it may well move around the country or even around the world. It is of course such a tragic shame how and when John Lennon died.
He was still so relatively young. We have all been robbed of at least twenty years of amazing songs. And I would also guess some thoughtful quotes and observations about the world in which we live.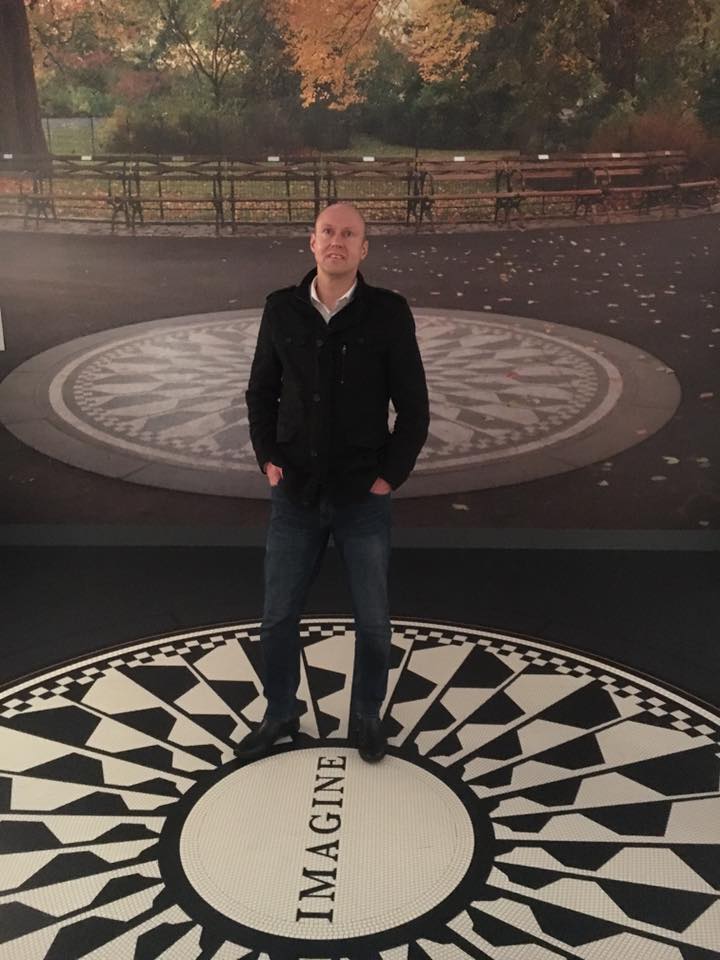 I had some drinks in London after work the other night. We started off in the BBC Club for one. This is a bar actually located in Wogan House for staff. A place to relax in and grab some food, if required. I however decided to eat at Byron. Which is my burger place of choice when I am in London. And in need of a fairly quick meal. I think I have tried everything on their menu. And it is all good!
Next up was a pub on the Marylebone High Street. That is always a pretty classy place to hang out. There are some decent bars and restaurants in that area. That do offer a good selection of drinks. Specially, if you like me, do enjoy trying different ales. It was a fun night. There is something in having a few drinks straight from work that somehow makes, what you are drinking taste even better.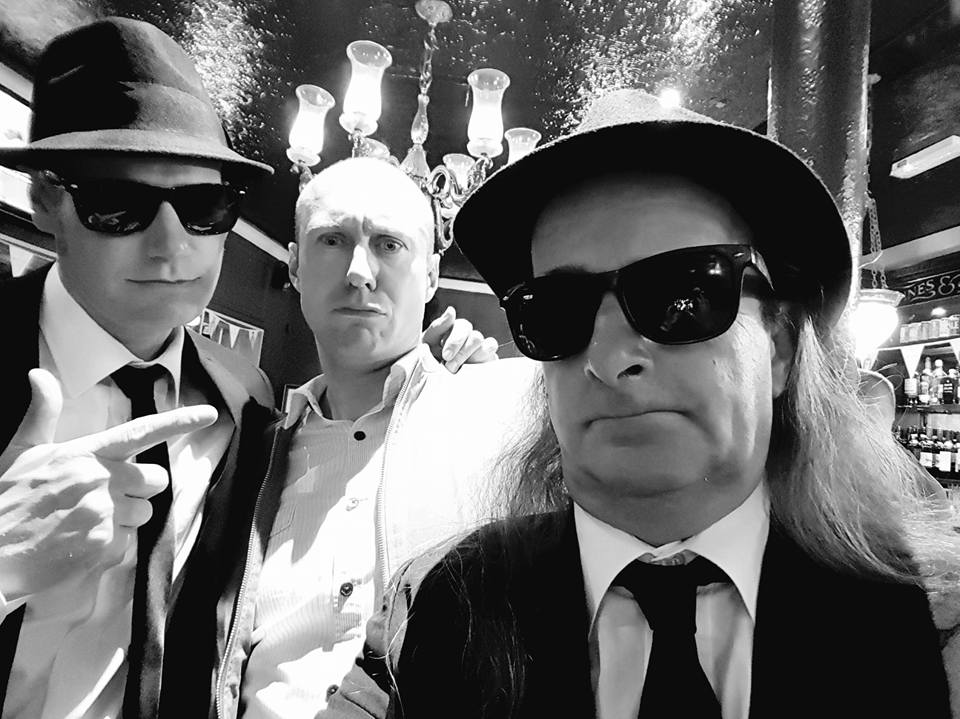 It was nice to see Tottenham continue where they had left off before the International Break with a win at West Ham United. Our next league game is against Manchester City on Monday Night. I am off to see that game at Wembley.
The way the table is currently poised, if we could somehow beat them. It would really put us back into the mix to be challenging for the top spot. But I would definitely take a draw and a share of the points in this one. Let us just gloss over the whole Champions League thing at the moment.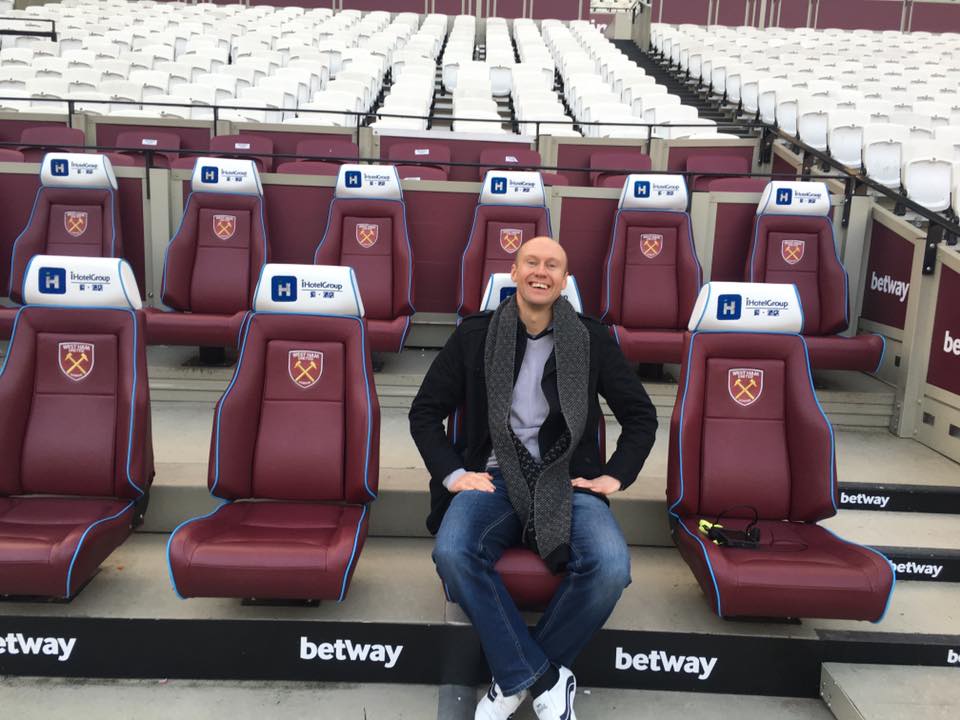 For the first time this series I managed to watch the whole of Strictly Come Dancing on Saturday. It is still a very entertaining show. All the dances were really good, I thought. A lot of praise needs to go to the professional dancers. For not only coming up with brilliant routines every week. But for also teaching them to their celebrity's in under five days. They must have the patience of saint's.
There are a couple of really good celebrity dancers this year. But then everybody else appears to be at more or less the same level. Which makes it a very exciting competition. Meaning it is extremely hard to predict. Who will leave the show every week. Ashley Roberts and Faye Tozer are for me the best two dancers. I like Danny John-Jules. For a man of his age. He is quite the mover.
I also think Joe Sugg is very good. I will be honest I had no idea at all who he was when the show started. But he seems like a really nice and decent chap. He could do well in the competition, I think. It was Vick Hope who was voted out last week. She was maybe a little bit unlucky to go. Although once you are at the bottom of the leader board. You will be up against it. If you end up in the dance off.
I like Seann Walsh. Not the best dancer, but his performances are I think quite watchable. I think he could well be the next to go mind. Since the shall we say incident between him and his partner. Things and the atmosphere just seem a bit odd around them both. And the other cast members. It all just seems awkward. I am looking forward to the Halloween Special tonight. It will be another cracker for sure.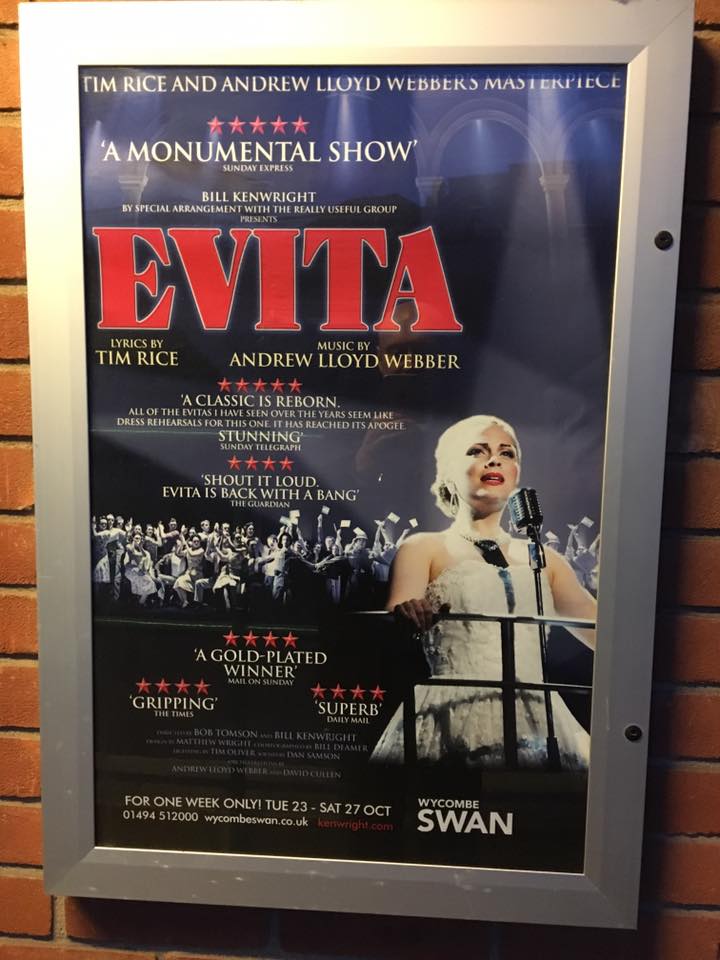 I had another fantastic night seeing the brilliant Evita at the Swan Theatre in High Wycombe. It stars Lucy O'Byrne, Glenn Carter and my mate Mike Sterling. It is a spectacular version of a classic old school musical. The staging is perfect. It is basically a touring West End production. It is that good.
It was wonderful to catch up with Mike both before and after the performance. He is brilliant in this show. It was opening night in High Wycombe, so I gate crashed the cast drinks for one with him after. He has been full on busy recently.
As well as the current tour. He has also performed in Swansea with the Moody Blues and in Sweden with some musicians who played with ABBA. Which is pretty cool to say the least. Great to spend time with him as always.
I have mixed views about the upcoming Only Fools and Horses Musical. I cannot really imagine anybody else playing Del and Rodney. Other than Sir David Jason and Nicholas Lyndhurst. That will just seem really weird.
However the fact that the additional sketches are written by John Sullivan's son and Paul Whitehouse. Does give me hope that it will not tarnish the show. And it will be a nice homage to it. Plus some of the completed songs have been co-written by Chas Hodges. So they will be good. Despite my reservations. I will definitely have to go and see it. When it opens next February in London.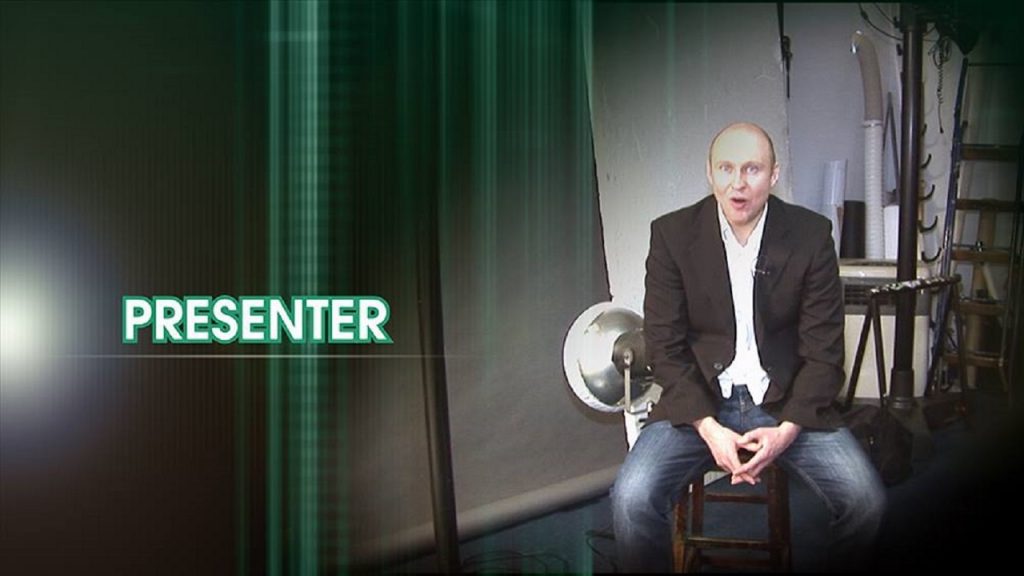 As I have said before spending some time working at Broadcasting House. Can often mean seeing a few familiar faces around.
Recently I have found myself in a lift with Ian Wright and Evan Davis. Also in a studio with Danny Baker and Kirsty Gallacher. Plus I have seen Tom Daley, Scott Mills and Matt Forde just walk past me.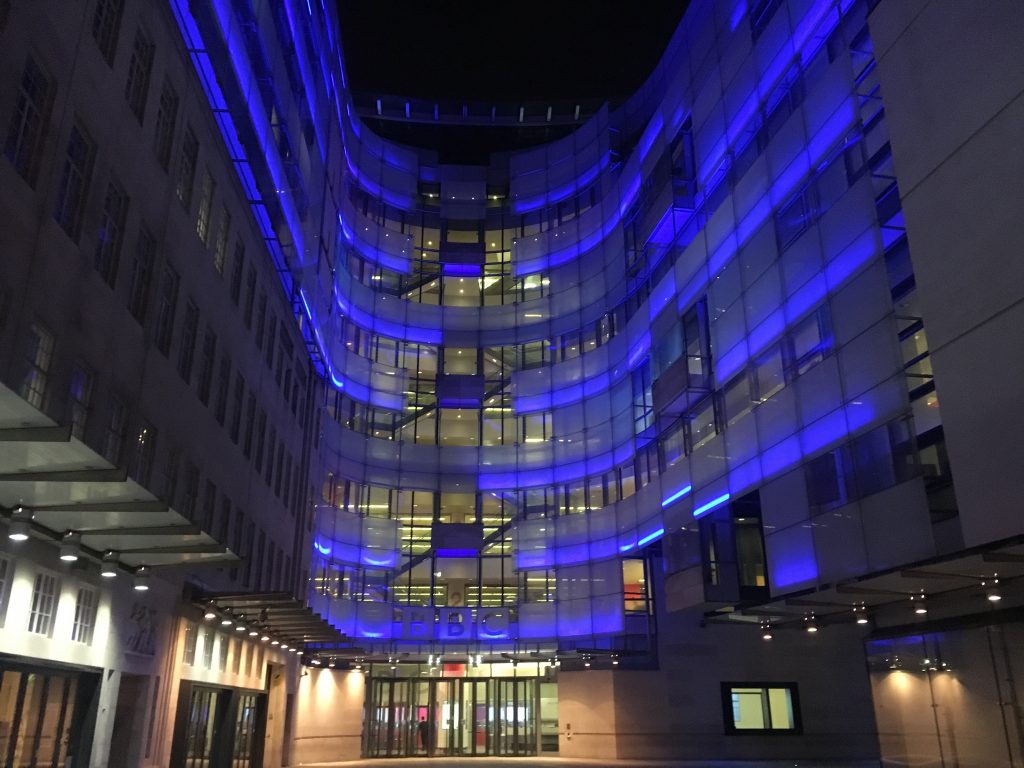 Have fun and we will catch up again in a couple of weeks. Cheers Neil