Hi there, how are you doing? I hope you have had a really good couple of weeks. Mine have been pretty busy but lots of fun. I am a massive fan of comedy. And I must admit I do like going to see work in progress style shows. To see top comedians putting together new routines and trying out new jokes. I am also aiming to see as many of them live as I can.
Handily a couple of weeks ago these two goals collided nicely. As I managed to get a ticket for an Eddie Izzard Work in Progress gig. He had been someone that I had wanted to see for a while. He was on at the famous comedy pub in Islington The Bill Murray. It is a place that I had been aware of for a while. But never been to. The main bar area is quite small. But there is a really cool and creative vibe to the place. Which I liked.
I was standing at the bar having a drink. Waiting for the comedy room to open. When Eddie Izzard suddenly walked right past me on his way to the dressing room area. The venue there holds about fifty people. I found a seat in the second row. So I had a great view of the action.
He was amazing. Even though he was trying out completely new bits. Plus also trying to add ad-libs and extra jokes to existing stories. He is so captivating. His story telling ability is great. He is super intelligent. My mouth was hurting from laughing. It was that funny.
He of course does have a great stage presence. And total control of the room. He started off as a Street Entertainer in Covent Garden. He was dressed as ever in a suit with high heels, bright red lipstick and painted nails. But that is all irrelevant really. He could be telling those jokes wearing a Panda suit. And would still be hilarious.
He has already performed warm up gigs for this Wunderbar tour in French. And was off to do the same in German. After the show I was at. This means every time he adds something in whichever language. He will then have to translate it into the other two. He really does not seem to like making things easy for himself. If you can, go and see the finished Wunderbar Tour. As I can already tell from what I have seen. That it is going to be sensational.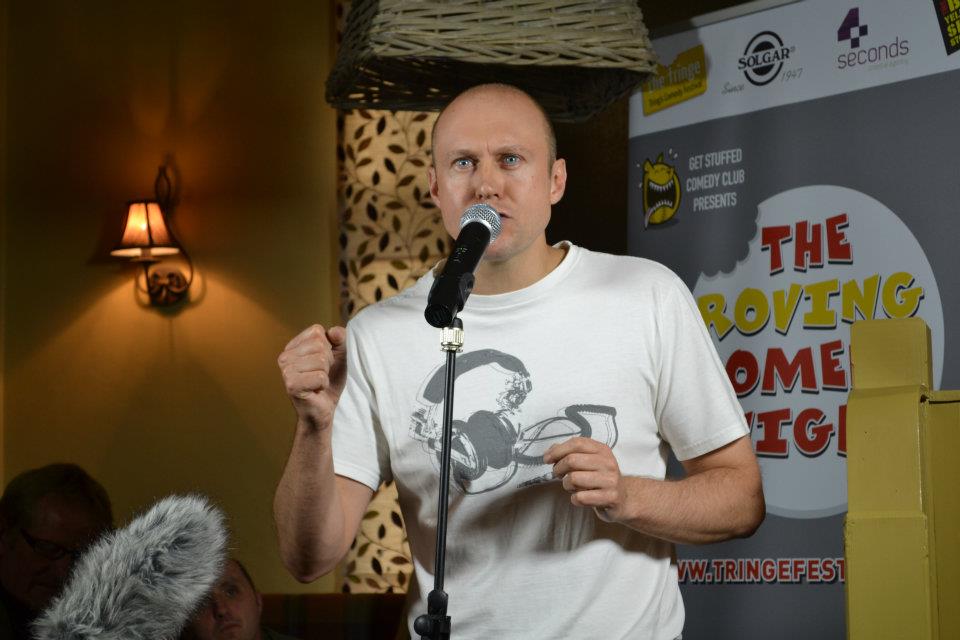 I went along to have a look behind the scenes at Build TV a couple of weeks ago. They are a Social Media company who broadcast regular interviews with lots of different people. They do this via Facebook and by You Tube. Therefore you can either watch them live or you can catch up with them at a later date. When the live feed ends the recording is instantly available to watch online.
They have a fairly small studio. It is pretty basic. But is well lit and the set they have looks good on screen. I was impressed with how many cameras they had. It was in total a five camera shoot. Which for a twenty minute online show is impressive. They have room for a small audience of around fifty people. The brand is quite big in the United States. This is the London version of it.
I watched two of these live to the internet interviews. The first one was with comedians Judi Love and Aurie Styla. They have recently each been given a radio show on BBC London. When the station revamped its weekday evening line up. They were talking about their careers.
Both of which were enhanced by their use of social media. In particular the use of videos on You Tube and Instagram. This got them more coverage and created an interest in what they did. To a broader audience. They also told us what we could expect from the new radio programmes they were hosting.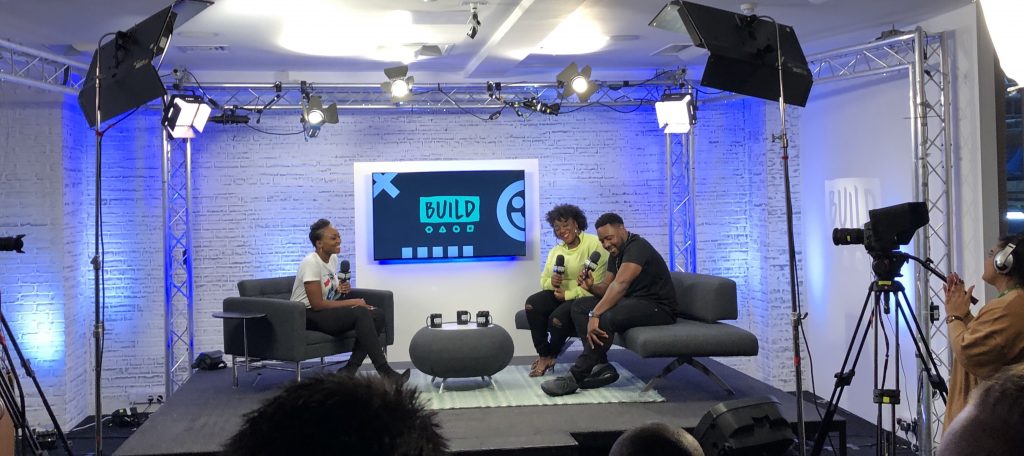 The next one featured the two men behind The Revolution Will Be Televised. Comedians Jolyon Rubinstein and Heydon Prowse. They spoke a little bit about how that came about. And some of the things that they experienced while filming it. But they were mainly there to plug their brand new Channel 4 show Ministry of Justice. Which has a similar format to their previous work. Except this time they are trying to expose crime rather than politics.
They are two very interesting characters. They are clearly intelligent and clever guys. And they do talk a lot of sense about the state of the world at the moment. And maybe how we could all try to improve it. But that said they are comics, so do want to make you laugh as often as possible. The set up is such with in the studio. That they can play in clips while they are in conversation with their guests. So I got to see a bit of the latest show and it looked good.
It is a nice little set up they have there. They are quite a small team. There are a selection of different presenters. Who come and host these webcasts for them. They do from time to time get some huge names on. As it is not television and just online. You do have a little bit more time to let things breathe. Plus there are no adverts during the broadcast itself. This visit has given me some food for thought for 2019.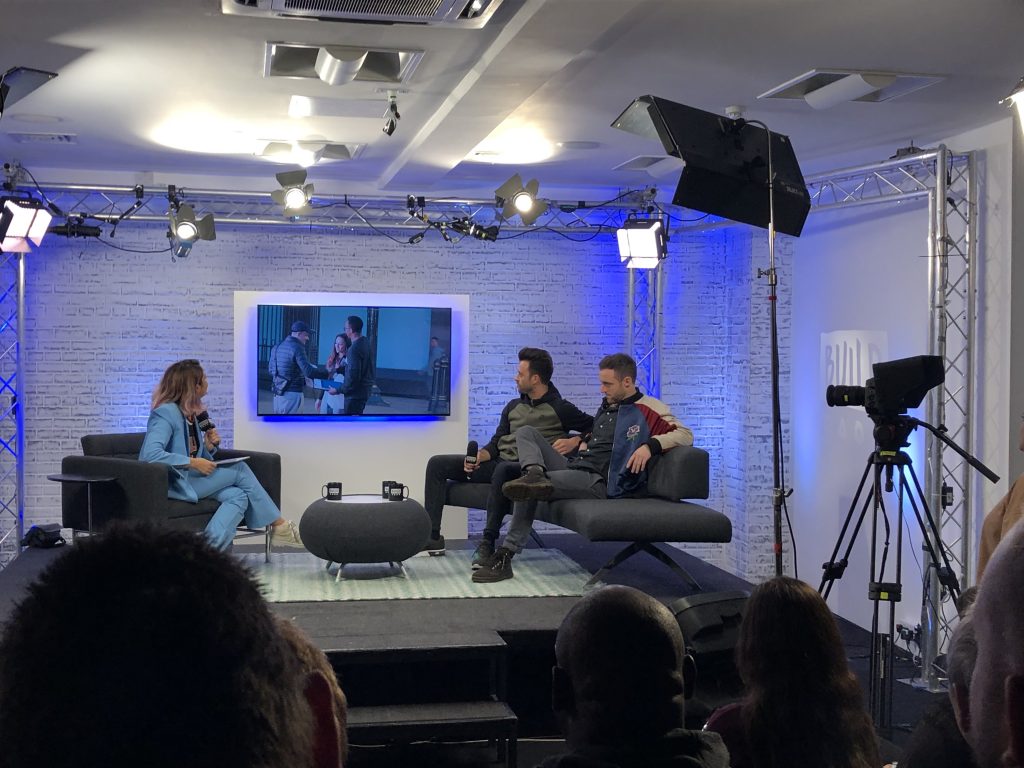 It was my birthday on 10th December. Historically I go over the top and really celebrate my special day. This year was by previous years quite low key. It was not a big or landmark birthday. I just had a very nice and relaxing day at home. Then in the evening treated myself to a tasty steak, some red wine and a chocolate cake. Living the dream! You know when you are getting older. When you ask for practical gifts rather than fun and crazy things.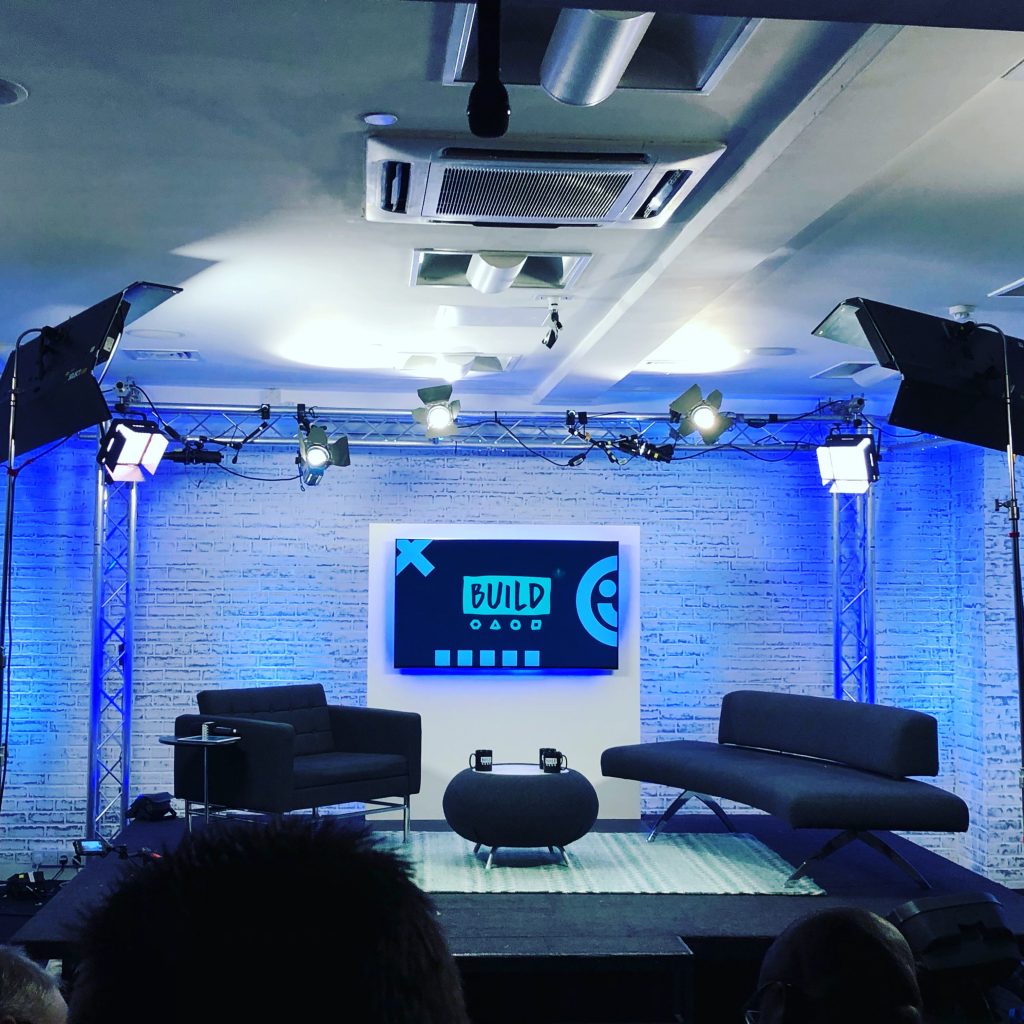 These items included some thermal underwear. I seem to feel the cold more than I used to. And a Fit Bit. I go running three times a week. And I thought it might actually be fun to find out how far I travel every time that I do it. I had a lovely day. Thanks for all your birthday wishes. It was much appreciated. Once my birthday has been and gone. Then and only then do I allow myself to actually start thinking about and getting organised for Christmas.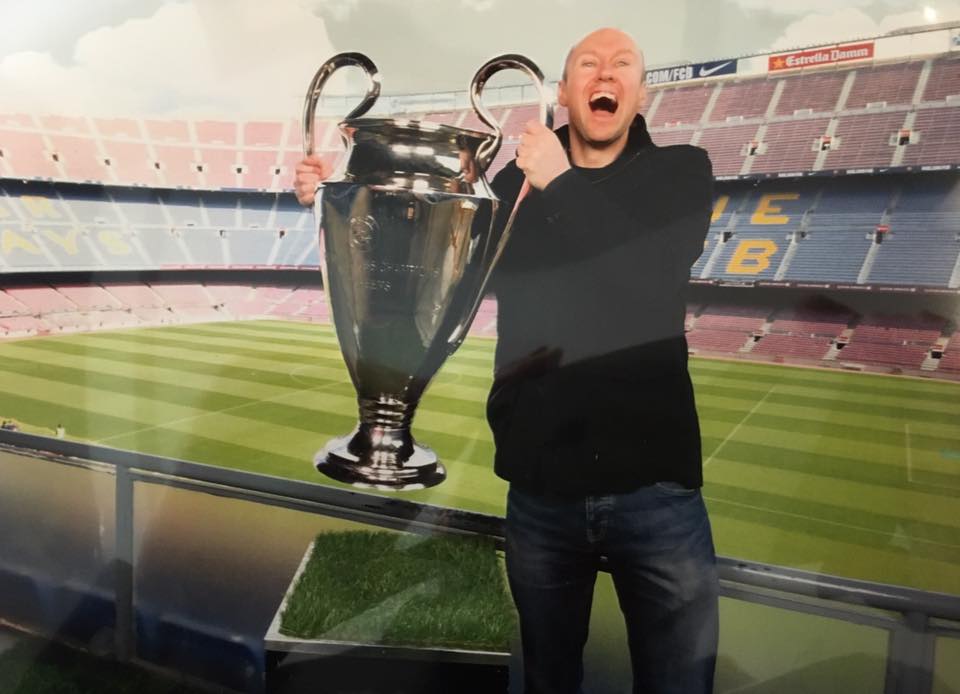 The day after my birthday. I went to my first Christmas Party of the year. It was at a lovely venue on Great Portland Street in London. It was with my former BBC colleagues. They are a talented bunch. For this Do every year. A group of them form a band for the night. This was the first time that I was able to go to it. They played for about one hour and twenty minutes. And I have to say, they sounded great. I was impressed with the wide and varied repertoire of songs that they performed. Including of course a couple of Christmas classics.
Once the band had finished. A couple of other work mates. Then did a disco for the final ninety minutes. They were ace. Although at one point it did feel like they were doing the set that I used to play back in 2006. When I used to DJ at The Chicago Rock Cafe in Yeovil. A brilliant night! Great to catch up with everyone. It was a nice way the kick start my own personal festive celebrations.
Happily I have managed to make a trip to Winter Wonderland an annual event. Over the last couple of years. It is held in Hyde Park. I went there last Tuesday. They have a massive funfair. Which I will be honest does not interest me at all. I hate rides. Just being me, gives me a big enough adrenaline rush. I do not need any extra help. That and I find the big ones scary. There are also lots of great food stands, bar areas and entertainment.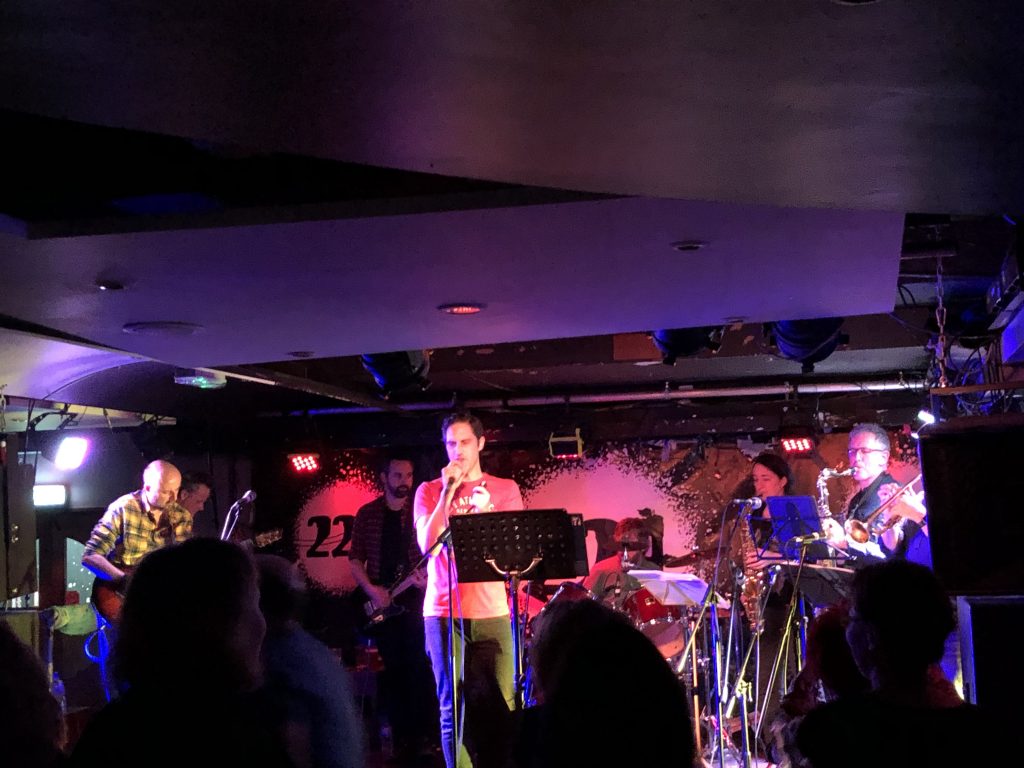 The main reason I go is to visit the Bavarian Village. That they also have. I love it there. I have been to the actual Oktoberfest in Munich twice. It is brilliant fun. And this event in London reminds me of the time I spent there. The atmosphere is great. They do serve the beer in pint steins. Not the two and half pint steins they have in Germany. But you cannot have it all. They also have lots of live music.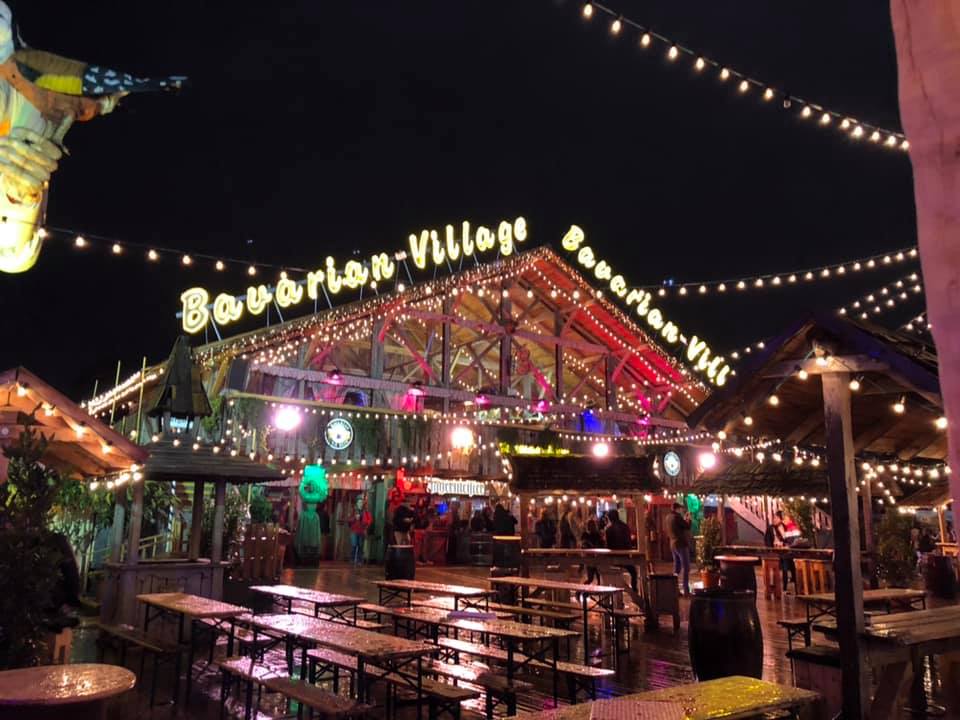 This year they had a crooner style Sinatra and Dean Martin singer in one area. He has been there the last couple of times I have been. And I think he is great. Funny, as well as a decent singer. In another beer hall. They had a four piece German band. They were playing all the party hits. In the style that you would hear in all the massive Beer Kellers in Munich. During the festival. Where you would literally be dancing and singing on the tables by the end of the night.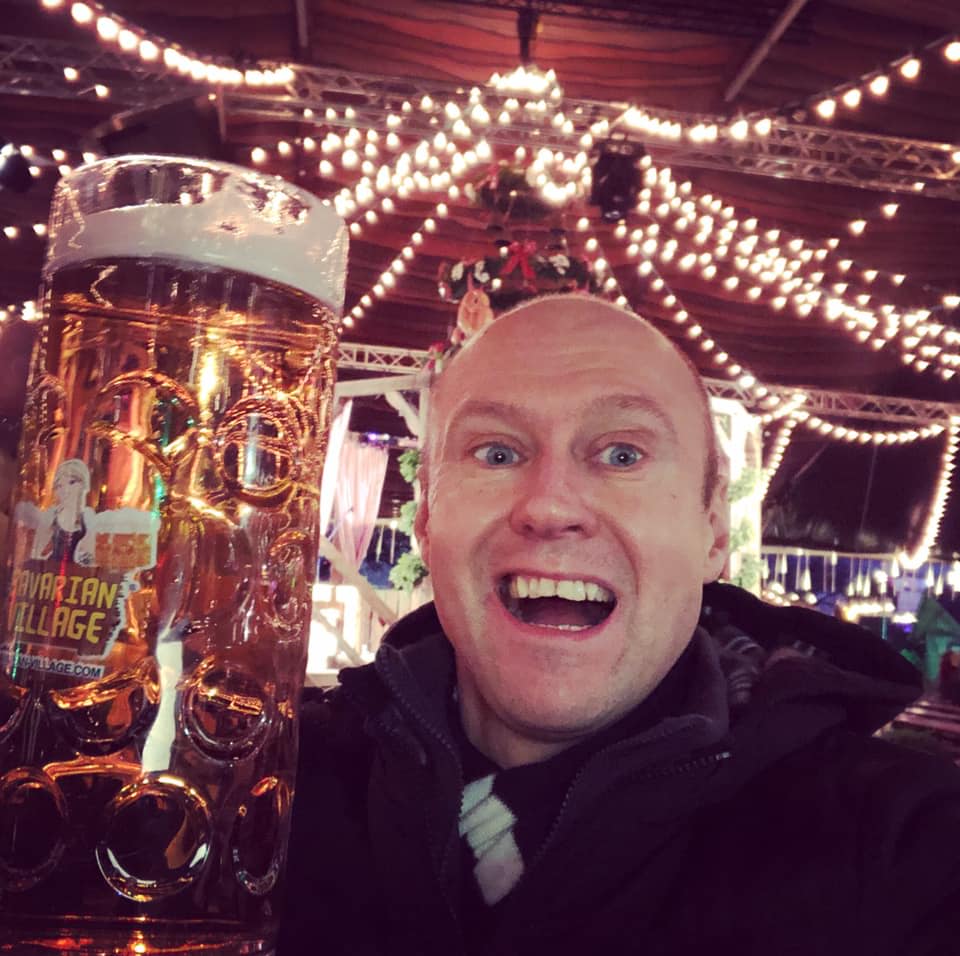 In another bar they had a traditional Oompah Band. As the evening progresses, as you look round. All you can see is people swaying in time with the music. And singing along with the songs. I always have a good time when I go there. The day I went it was a bit wet. But the rain could not dampen my enjoyment of it. I will definitely be back once again next year.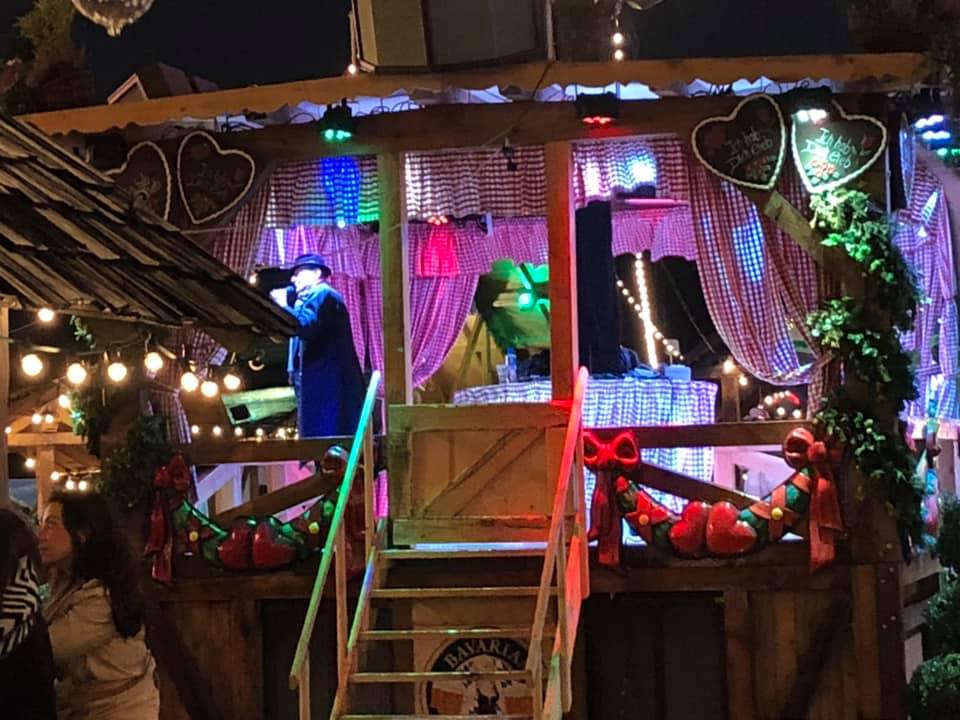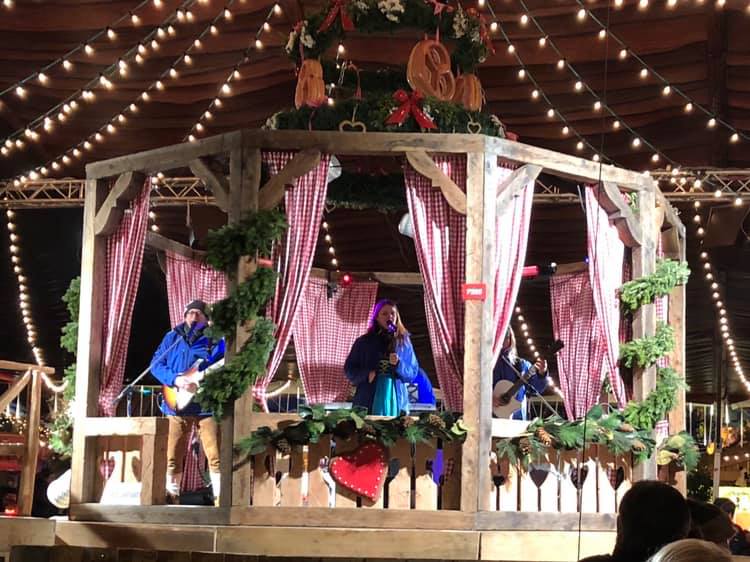 A few weeks ago I spent a lovely Sunday afternoon at my Uncle and Aunties's house. They held some pre-Christmas drinks. It was nice to catch up with some family members. Who I had not seen for while. These things are always a good laugh. Sadly not everyone could make it to this one. And then I was not available to go to one the following week. Where I could of caught up with the rest of the family. The festive period is always manic with lots going on. I am looking forward to a relaxing Christmas Day, though.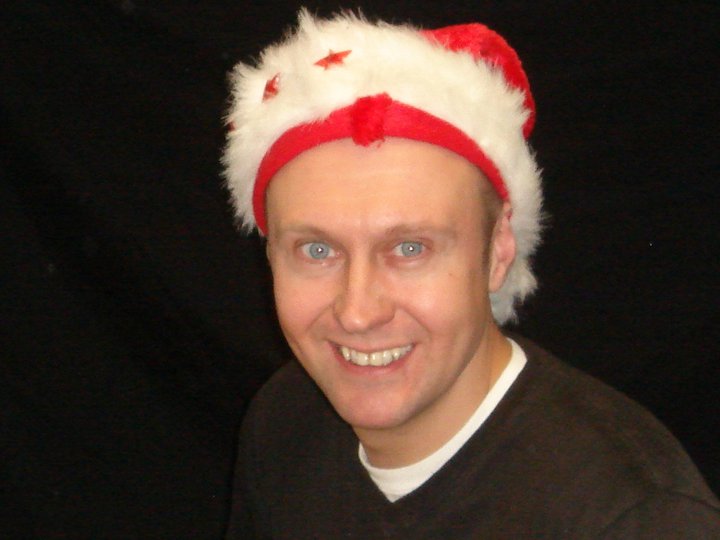 For the second year running I went to see the spectacular Panto at the London Palladium. This theatre has a huge history of putting on these festive shows. And always with a stunning cast. This one was no different. The pantomime just looks visually incredible. As unlike the ones around the country. This is a big old West End Theatre. So they can drop people in from the ceiling. And fly a massive Dragon out over the audience. Which is excellent. What an experience for the children. It is magical, just like Christmas itself.
The show this year is the classic Snow White. But as ever with these Pantomimes at the Palladium. It is performed in a slightly different way. When you have such an all star talented cast. You need to give them space and time to have their own bits. To show off their skills. So the plot is fairly straight forward. But what happens around it, is what makes it so special. The staging is a joy. The dance routines are truly a thing of wonder.
Talking of which it features former Strictly Come Dancing stars. The brilliant Vincent and Flavia. Who come on to perform two absolutely spellbinding dances. The Dame is the legend that is Gary Wilmot. He is ace. He can sing, dance and do comedy all equally effortlessly. He holds the whole show together. Paul Zerdin is totally hilarious. Both with and without his comedy partner the very fluffy Sam. You can see how this man deserved to win America's Got Talent a few years ago. He really knows his craft. And like all the cast. He is given space to do his stuff and his own routines.
Snow White is played by Danielle Hope. Who won Andrew Lloyd Webber's last television audition show "Somewhere Over The Rainbow". Meaning she got to play Dorothy in a new production of "The Wizard of Oz". She can sing and dance obviously. But she was fully involved with the fun and the devil fellow cast members have in trying to put each other off. She was fantastic.
The Prince was played by the wonderful Charlie Stemp. He is I think the best West End performer of the moment. He can sing, dance and act brilliantly. I have seen him in "Half a Sixpence" and he was great in that. He has spent the most of this year appearing on Broadway in Hello Dolly. Next year he is going to be playing Bert in a new version of Mary Poppins in London. I will tell you this now. He is going to be sensational in that show, no question.
Dawn French is appearing in what I believe to be her first ever panto. As the wicked Queen. She is as you would expect amazing. She is just a naturally funny person. The only slight problem with that, is that it does at first make it a bit difficult to boo her. But she is a top quality actress. Therefore the boos do start to echo around the auditorium pretty soon. She plays it brilliantly. There are lots of in jokes and digs between the stars. As regards to their careers and lives. All of course for comedy purposes only.
Julian Clary as ever, virtually steals the show. He plays the Man in the Mirror. He has a different costume every time he appears. And they get more ridiculous each time. Pantomime was made for him. It has always been a medium that works on two levels. The story and fun for the kids. And jokes for the grown ups aimed to sail over the children's heads. Because of who he is and what we know about him from his career. It seems easy for him to do this. He really is the King or should I say Queen of Innuendo. It is joyously funny.
And finally Nigel Havers is back. Once again principally playing himself, sending himself up, joining in, having fun and just messing about. He is also Julian's "understudy" which leads to some very entertaining moments. The show is Christmassy, laugh out loud funny and brilliantly entertaining. You will not find a bigger and I suspect better pantomime anywhere in the country. The whole cast are a joy to watch. I hope they are having a ball doing it.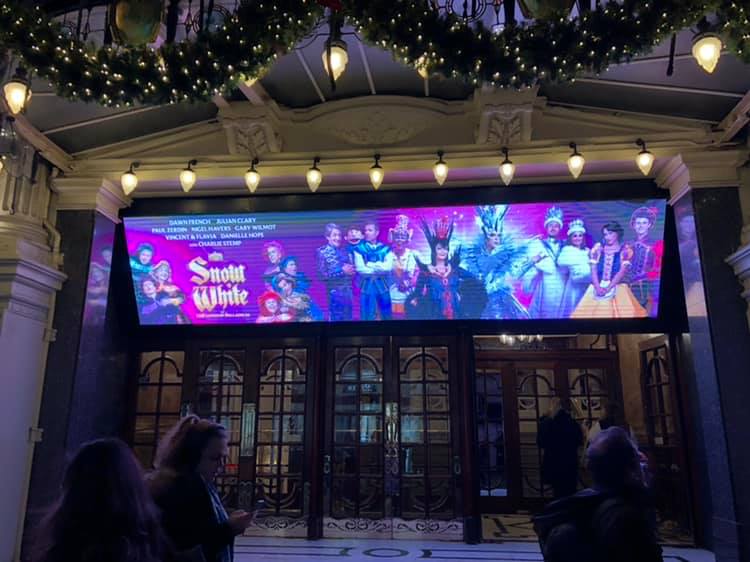 It has been a good couple of weeks for Tottenham Hotspur. We have had a few good wins in the Premier League. Plus we have made it to the Semi Finals of the League Cup. After beating the Arsenal at their place. We still have not had a fully fit squad to pick from this season yet. We look unlikely to make any new signings in January. But I am still excited for the second half of the season. I think it will be fun and interesting!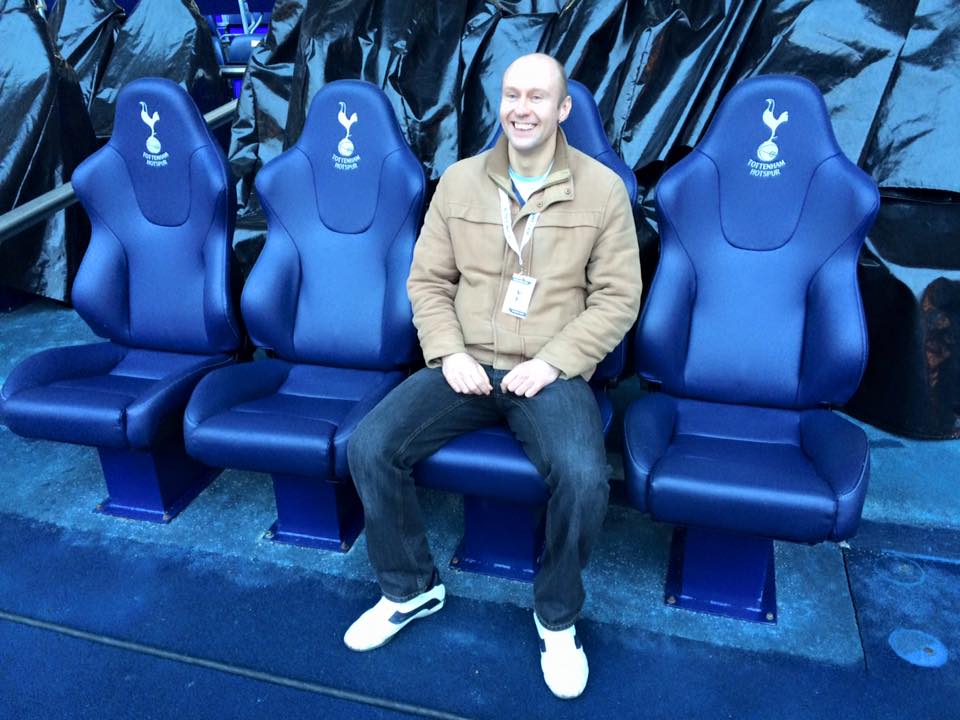 Have fun and we will catch up again in a couple of weeks. Happy Christmas, eat, drink and be merry. Cheers Neil