Life is for living and to be enjoyed. And I think to be seen as a great big adventure. For me personally going out and having fun is a huge part of that. Therefore once again I have had a pretty busy couple of weeks. Doing lots of diverse and different things. As I do believe that variety is the spice of life.
For starters I had a brilliant night out with some very good friends of mine. Believe it or not it was the first time that we had all been in the same place at the same time this year. Which is impressive given that we are now half way through it. But we are all so busy, just getting on with our own lives. That finding a date when we are all available, is to say the least a challenge.
However we finally managed it. Meeting up at a local pub that was in a central location for everyone. For some food and a few drinks. I am always the first one to turn up to these things. I really hate being late for anything. So I normally turn up ridiculously early. I am not saying I was keen. But I arrived an hour before the agreed time. I have spent a shocking amount of time in pubs by myself waiting for people over the years.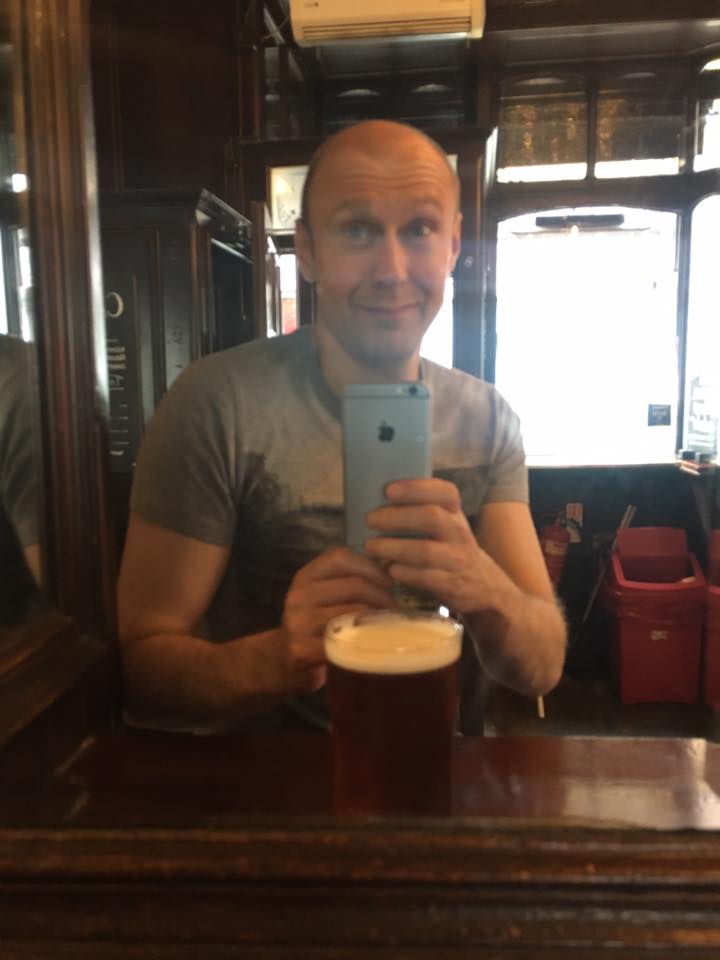 The other three turned up. I had been pretty good and was only one drink ahead when they arrived. We made our way to the restaurant area. As we are grown up and organised nowadays, We had booked a table. We had a very civilised three course meal. Washed down of course with a few more drinks. A splendid evening catching up on all the current news. While taking the mickey out of each other. And as ever reminiscing about days gone by.
After dinner there was a singer performing with a guitar in the bar. We stayed and listened to him for a bit. Before heading up to the other end of town to try another pub. We had a couple more there before calling it a night. You really cannot beat spending time with friends. It is very good for the soul. But not that good for the head the next morning, sometimes.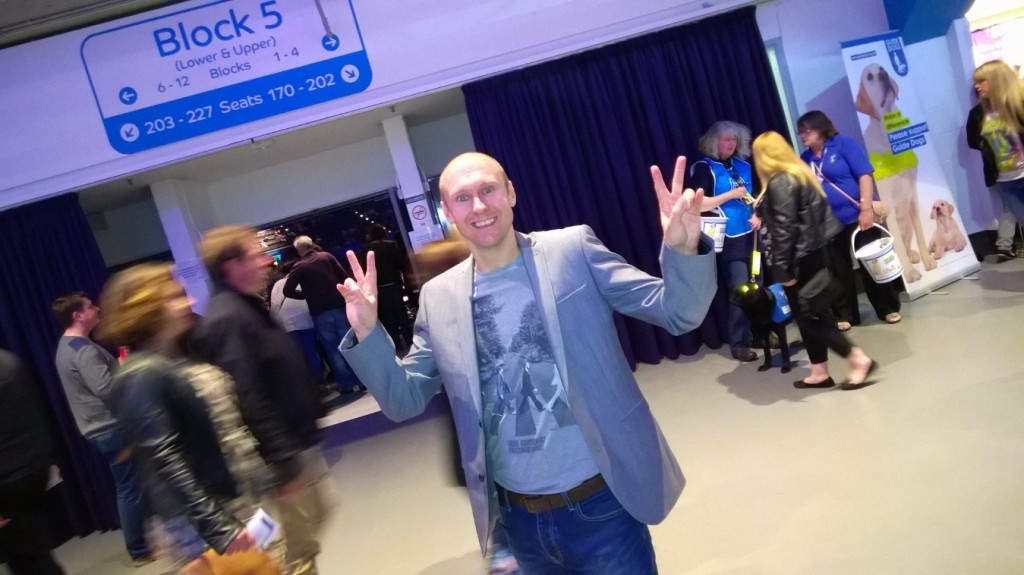 I went to see a fantastic new musical recently. Well I say new, but it has been in the West End since the end of January. And has won four Olivier Awards. But compared to the more established ones. It is still possibly, lesser known. It is actually set around the time of the attack on the World Trade Centre in New York on 9/11. It focuses on knock on side effects from the actual incident. That I must admit, I had not really thought about.
Based on a true story. It explains what happened to a small Canadian suburb. When seven thousand stranded air passengers from all over the world ended up there. After the terrible tragedy. All flights were grounded and American Airspace was closed. Gander International Airport in Newfoundland offered to house inbound flights coming from Europe. The whole community then came together specially to look after these weary and confused travellers. Many of whom are a long way from their planned destination.
It is called "Come From Away". Because "Come From Away's" is what the residents of the towns and villages, who took them in called their guests. The show itself is fantastic. It is wonderfully staged and very clever. The whole cast each play at least one of the locals and one of the visitors. But credit to them, as you always know which one they are in every scene. The songs are catchy and memorable. And are all performed in an Irish musical style.
There are so many layers to it. You have of course got the backdrop of the actual horrific incident. The story of how the locals cope with the population of the place suddenly being doubled for a week. Then there are the individual tales of the passengers themselves. Who are suddenly stranded. Seemingly in the middle of nowhere. I thought it was amazing. And I thoroughly enjoyed it.
I would certainly recommend seeing it, if you can. It is well worth it. As well as being an interesting story. It will restore your faith in all human nature. Just in case it is lacking a bit at the moment. It runs straight through with no interval. Luckily though I was aware of this so I took a nice glass of Rioja in with me. "Come From Away" is on at the Phoenix Theatre in London. Go and see it!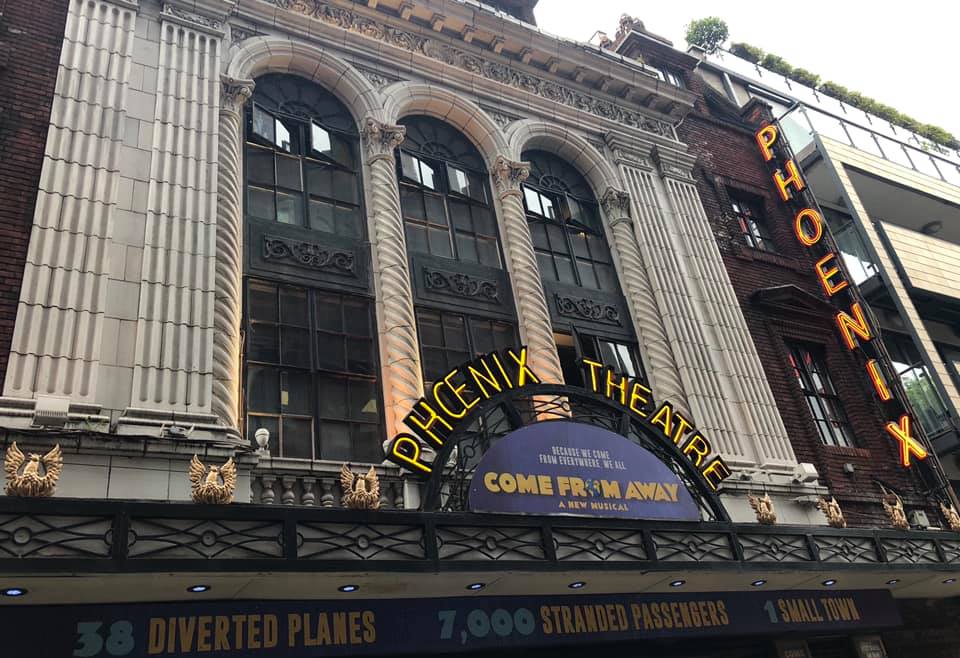 A mate of mine took me to the legendary Ronnie Scott's in London for the first time the other Sunday. He is a member there, so goes a lot. It was yet another place I had been wanting to experience for a while. And it did not disappoint. We arrived, put our jackets in at the cloak room. Then we were shown to our seats. Like a theatre show you buy tickets for certain areas. Either on the round tables right at the front of the stage or at the straight tables to the sides.
We were at the straight tables. But like all the others, they still come with a table lamp and waitress service. You order all food and drink from your seats. Then they bring you the bill at the end of the night. It was the Blues Explosion Band performing. Which is made up of great musicians, who have played and toured with many of music's biggest stars. The songs were excellent. And the second half was a tribute to the great Blues legend Dr John. It was a quality evening. I look forward to going back there again soon.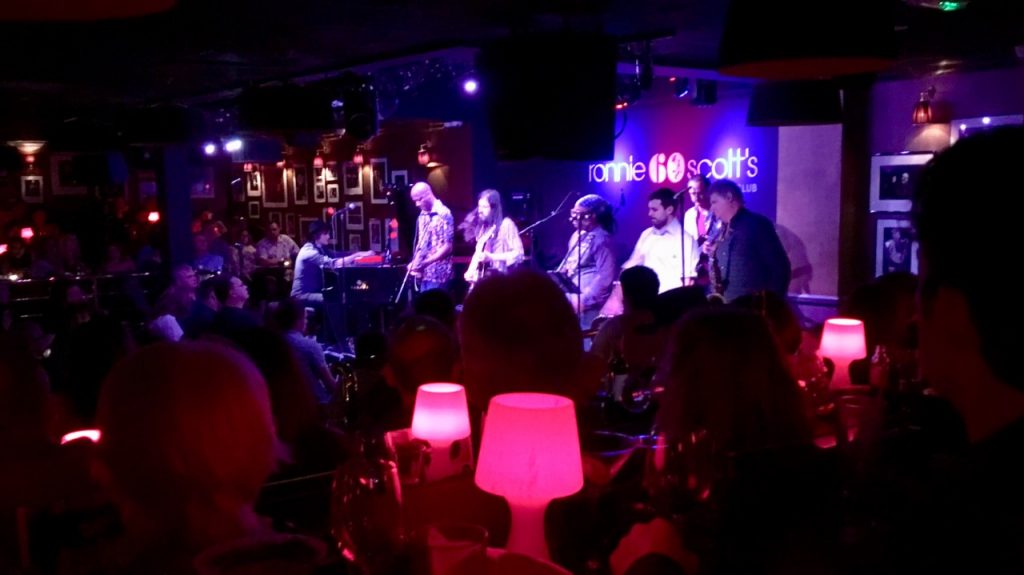 As part of my Dad's seemingly never ending birthday celebrations. We had a night at Windsor Races. They have meetings there most Monday's during the summer. Normally with some sort of theme. This particular evening it was their Irish Night. It was not a nice day weather wise. It had been raining heavily all afternoon. When we got there it was still throwing it down.
I was not convinced we were going to see any racing at all. And I was expecting the meeting to be abandoned at any moment. I had a curry to try to warm myself up. Before the first race. And a couple of cups of tea. It was such a dreary night. That sadly not many people turned up. Although all the racing still went ahead.
The races were quite exciting, possibly due to the weather. Mind you I did not have any winners. We left before the last race and the live music. To get home and dry out. I hope you are also making the most of the Summer, so far to.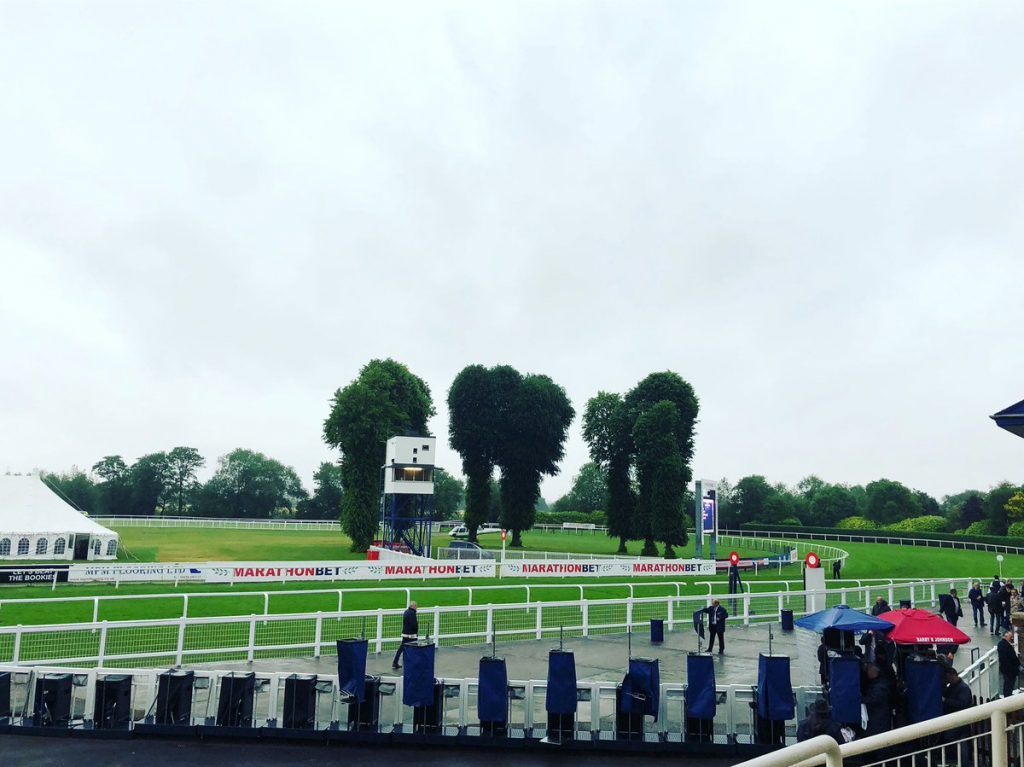 I went to the Spice Girls first ever tour at Wembley Arena. I was at the 02 for the last reunion tour. I even went and watched the short lived musical featuring their songs called "Viva Forever". I did all of these with my sister. Therefore we both just had to go and see their latest show, when it was at Wembley Stadium.
We went to the opening night of the three. That they were doing in the Capital. It was actually the first music concert. That I had been to at the home of the national team. I have of course been to countless football matches there in the past. I will admit the walk up from the train station was slightly different to that of a standard match day. It was a bit more chilled and relaxed. With the same amount of Union Jacks but a lot more leopard print around than normal.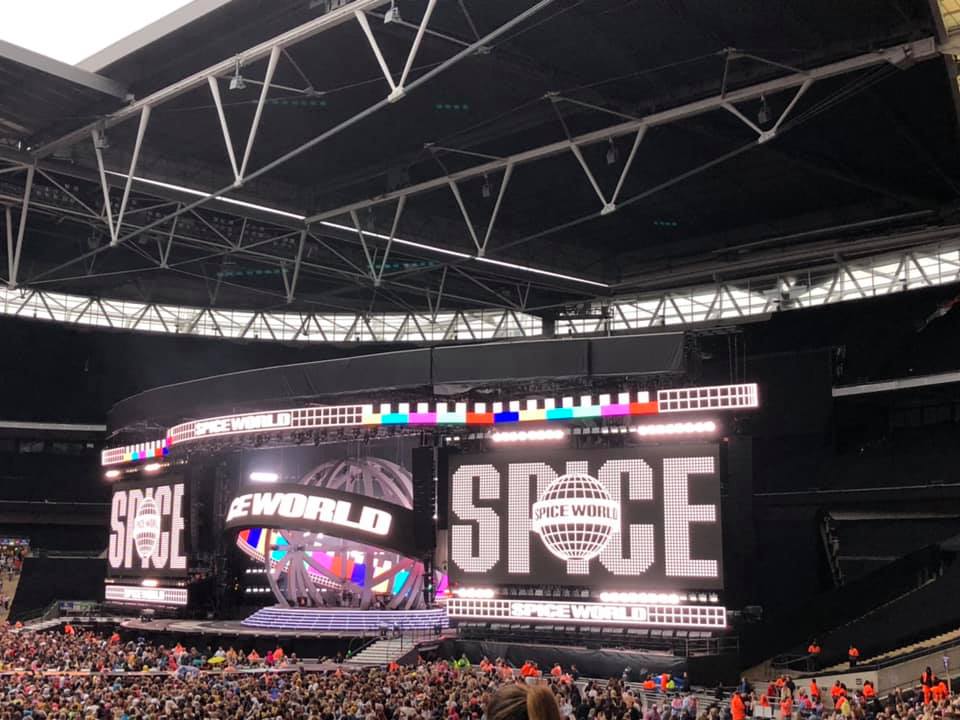 We got inside the stadium. It was impressive how many people had dressed up as their favourite Spice Girl. I say people, as there were a lot of men dressed up to. We had a burger and a soft drink. I am not turning into Paul McCartney but I did have the Veggie Burger. Which was delicious. I had managed to get us in the Bobby Moore seats. In my opinion these are the comfiest seats in the place. Plus they gave us a decent view of the stage.
The support act was Jess Glynne. She is a fantastic artist. Who has had six number one's in the UK herself. And sells out her own shows. But I thought she was the perfect choice for the gig. Her stuff is well known and upbeat. The right person to get things started and up and running. Although judging by the reaction when the DJ played C'est La Vie by Bewitched. May be they should have booked them. Joking aside, Jess was brilliant. And looked to be enjoying herself out there. Which was good to see. Great work!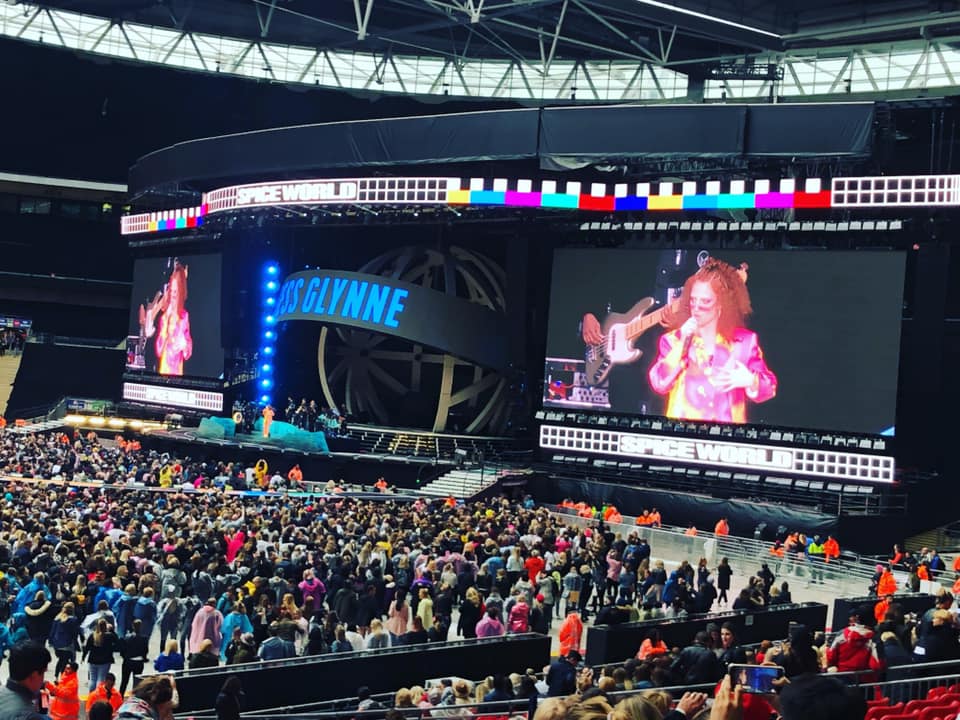 Then we came on to the main event. The backing dancers came out nice and early. To get the crowd warmed up. The Spice Band appear and start playing. The big screens at the side of the stage kick into life. Then suddenly the four girls appear from nowhere right at the front of the stage. They launched in to Spice Up Your Life. And we were off and running. The party had well and truly started.
They then go through all of their brilliant back catalogue of songs. There are lots of outfit changes. These breaks in the action were often filled by their excellent dancers. Sometimes with individual routines. We got the usual onstage banter. You would expect from the ladies. Which was often hectic, lively and a little bit fruity. But which was also sincere, honest and real. Containing plenty of good humour.I felt it was all delivered in a very positive way.
They are all older. They have all been through a lot. They are more emotional than they used to be. Which if anything shows how they have matured. After going off to rapturous applause. They returned for the encore. To perform Stop, Mama and of course the song that kicked things off for them back in 1996 Wannabe. We had fireworks at the start and at the end. It was a bright colourful and a thoroughly entertaining show.
They did of course reference the missing member of the band a few times. The same way a group of mates would, if one person could not make the get together. It was a proper big production. I am around the same age as the Spice Girls, well except Geri, of course. So we have kind of grown up together. Their concerts are just fun and full of lots of positivity. I do not think they try to be anything else. Just live in the moment. And have a good time. Top work all round!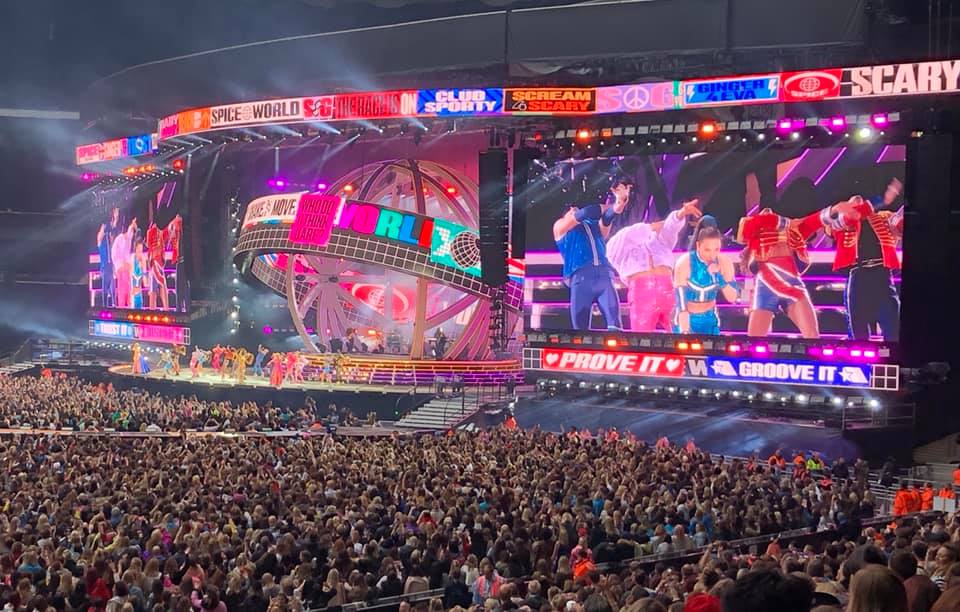 Next Sunday sees the start of the Tringe Festival. A three week long comedy event in Tring. It features lots of top comedians previewing their new show's ready for this Summer's Edinburgh Festival. Now in its tenth year. It is curated by Ben Moorhouse, Most of the events take place at The Court Theatre in Tring.
The first event however takes place across four pubs in Tring. I know this, as I have done it twice. Once in 2012 and then again in 2017. It is The Roving Comedy Night. A group of wannabe comedians work with the comedy guru Logan Murray for eight weeks. Doing weekly three hour sessions.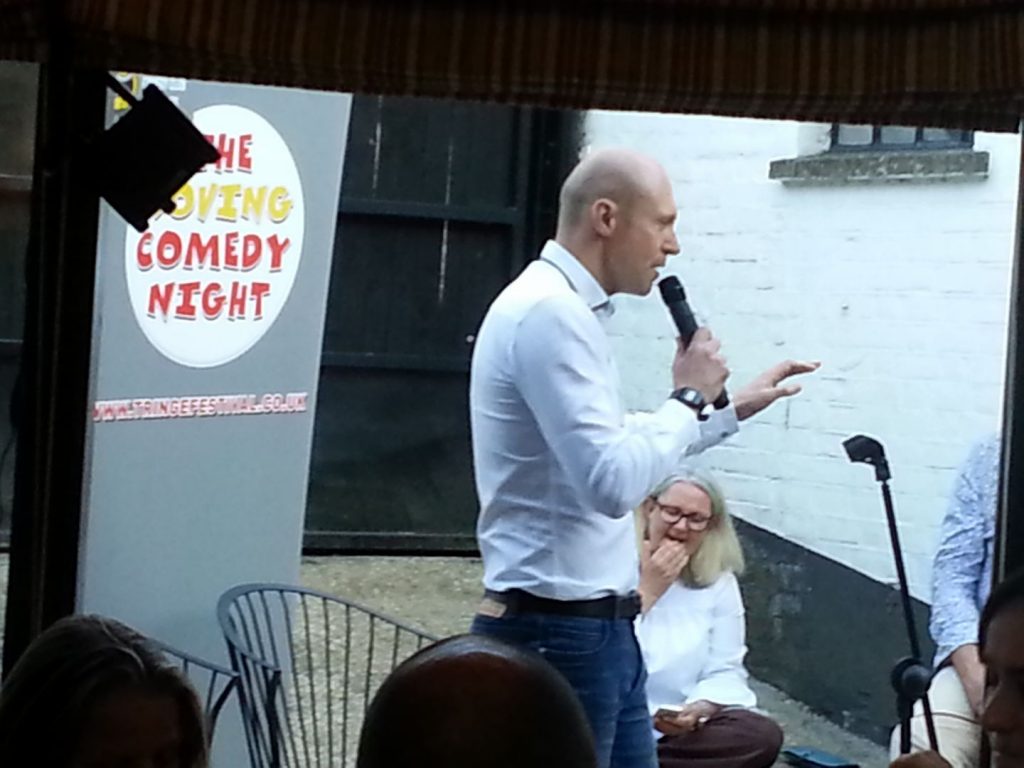 Which I must say from my own personal experience are so much fun. Basically you spend the whole time laughing with new found friends. Then somehow at the end of it. You have five minutes of brand new stand up to perform to four different audiences on the same night.
The added bonus of this night for the upcoming comic is that you get to work with a professional comedian. You go around all the pubs in groups of three or four with your professional comedian. In each of the venues you all do your five minutes and then the pro headlines your little show. So not only do you get to do your first four gigs in one night. You get to see a seasoned performer handle four separate audiences at close quarters.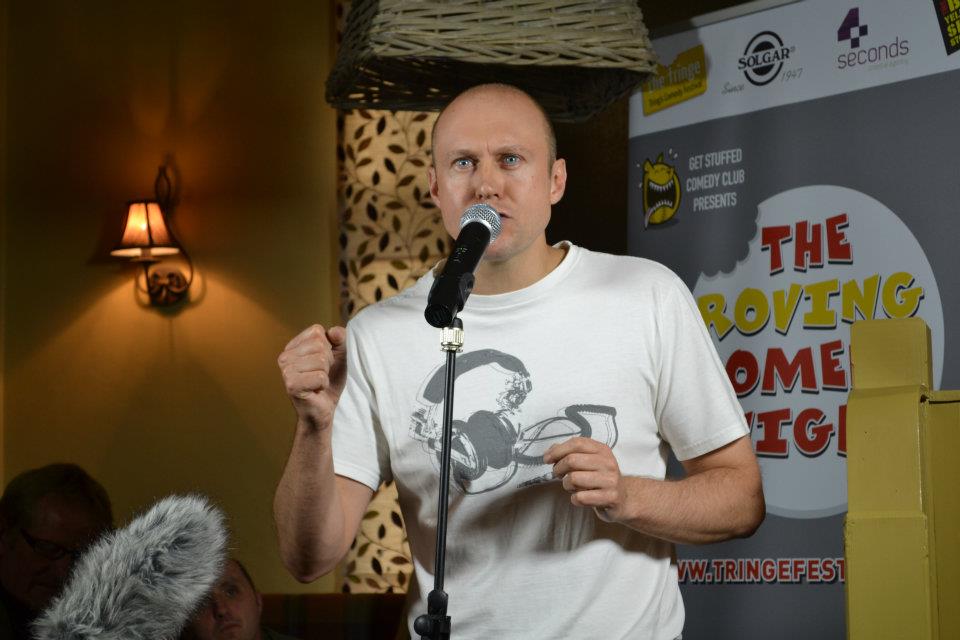 The first time I did it. I had completed the course. And did my debut stand up performance going around with the great Tony Law. When I did it the second time round. It was a selection of comics from all the past classes. I was delighted to be able to represent my year. I Had so much fun both times, I did it. I would honestly recommend anyone to do it. Just for the amazing experience of it all.
Some of the comedians who have attended a Logan Murray course at the start of their career include Josh Widdicombe, Rhod Gilbert and Greg Davies. To mention but a few. In fact quite a few of the Roving Comedy alumni have gone on to win awards and perform their own show's in Edinburgh.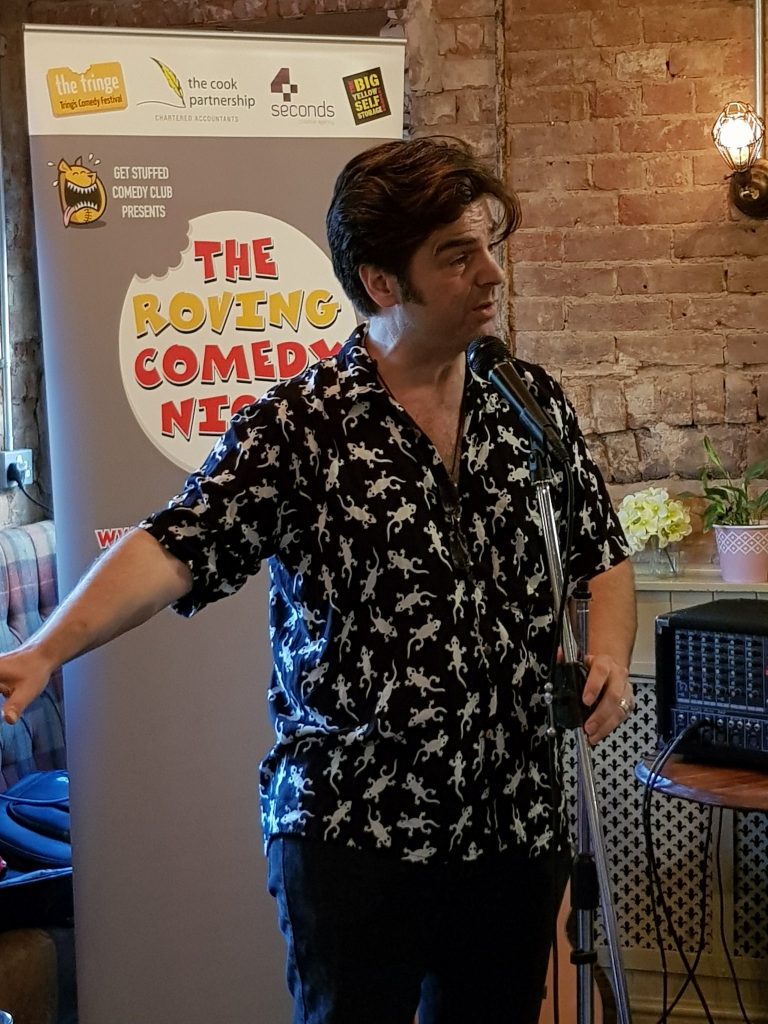 I am looking forward to seeing this year's Roving Comedy "Trainees" in action. It is always a great night. And once again I hope to catch up with one of the stalwart professional comedians of this night. The marvellous Silky. And hopefully the legend that is Logan Murray to. This event is sold out.
But if you want to check out the other gigs on at the festival. Click on the link. https://www.get-stuffed.biz/tringe/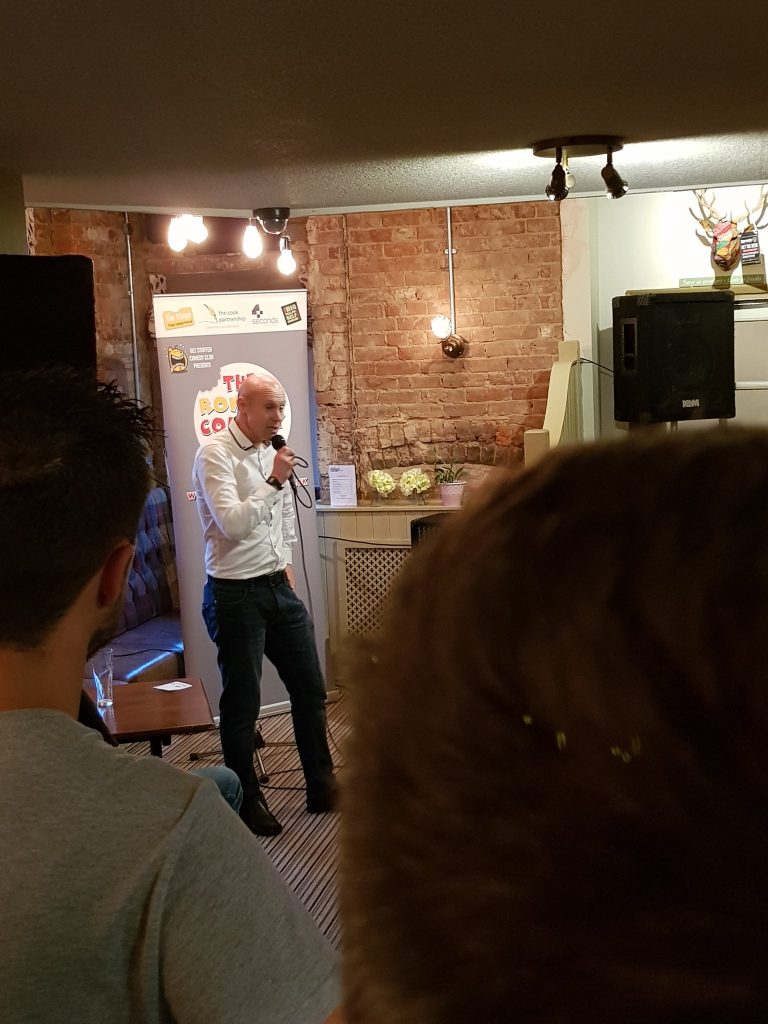 I have once again been to Royal Ascot this year. It is always a fun and interesting event.
And a very good excuse to put a nice suit on. I will tell you all about my two visits next time we speak.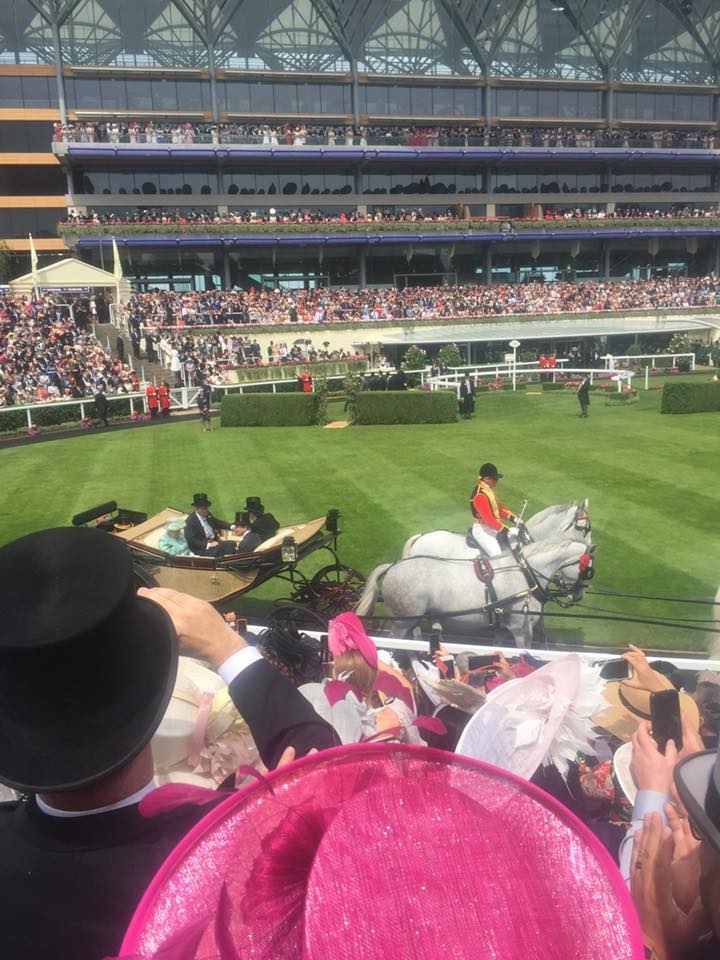 Have fun and we will catch up again in a couple of weeks. Cheers Neil