I hope you have somehow recovered from the excitement of England winning the Cricket World Cup at Lords last Sunday. What a match! I cannot remember ever seeing an ending to a game like it. The Drama and tension was almost unbearable. But we got the job done by the skin of our teeth. I am not a massive Cricket fan. But that was quality.
It does seem we like to win World Cups in all of the men's sports at the death with a heart stopping moment. Take Geoff Hurst's third goal right as the whistle blew in 1966 with that famous commentary accompanying it. To win our first and so far only football World Cup. Not to mention the late drop goal by Johnny Wilkinson to win us the Rugby World Cup in 2003.
In England we really do like doing things the hard way. It was a great moment and I was pleased to witness it live on the television. I still do hope that I will get to see the football team win another World Cup. In my life time. Having missed the last victory by a mere ten years. While we are talking sport, congratulations to the ace Lewis Hamilton. Who won the British Grand Prix for a record sixth time last weekend.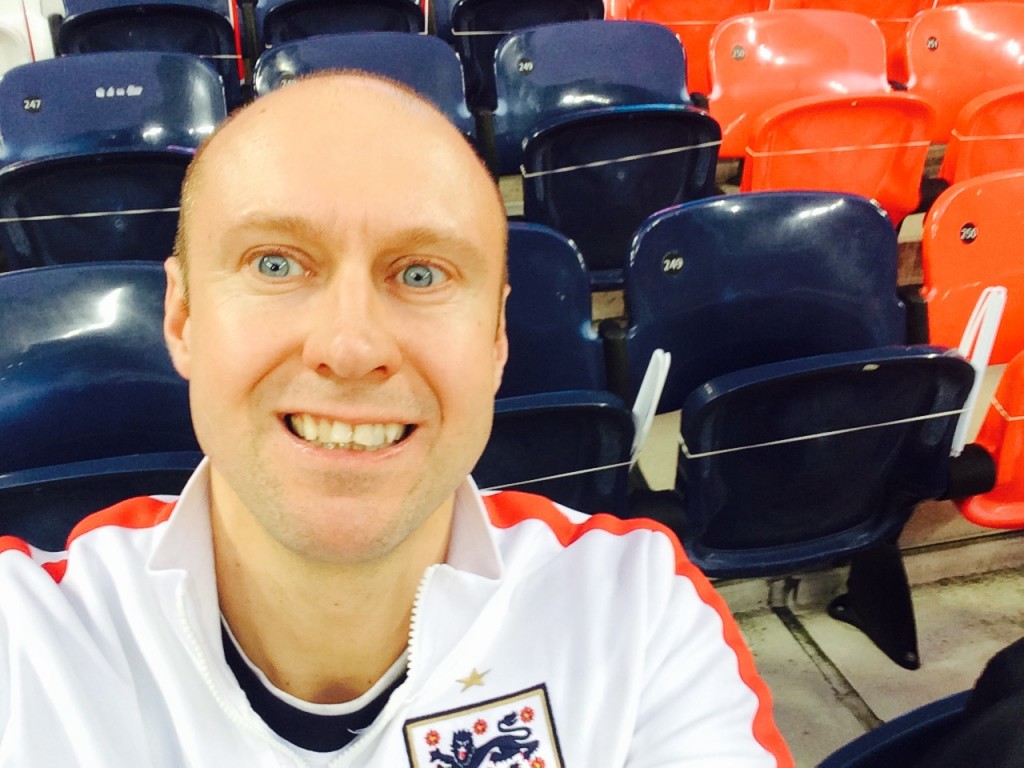 I have had another busy and fun couple of weeks. When I was about to make my stand-up comedy debut. I tweeted a few comedians for some advice. One of the ones who came back to me was Al Murray. I have been a fan of his for ages. I saw him live at the Octagon Theatre in Yeovil. Around twelve years ago. I spotted that he was coming to the Wycombe Swan. I do still follow him on Twitter. So I knew that he normally runs a ticket competition via the social media site. On the day of the gig.
As it happened that day I was at home and free. Therefore, as I really wanted to see his latest show. I made sure I kept a very close eye on his Twitter. When he asked the question for the chance to win some tickets. I made sure I was the first person to reply with the correct answer. He then offered me some tickets for that evening. Which I gratefully accepted. My cunning plan had been a complete success.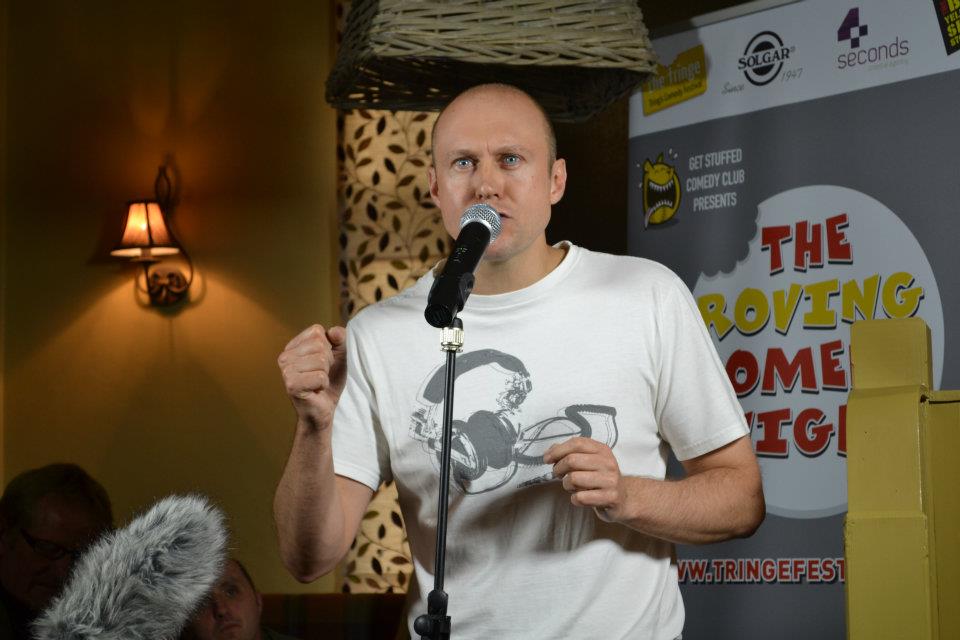 Al Murray performs of course, as his alter ego The Pub Landlord. It is amazing how many people on his Twitter page fail miserably to make this distinction. They cannot seem to be able to see that he is playing a character on stage. I turned up at The Swan to collect my ticket left for me on the door. I got myself a pint of my favourite beer, Rebellion IPA. Which they now serve there. Then I took my seat.
Al starts the show as always pouring pints on stage, spilling them on the front row. Then hailing the ale and welcoming in the wine. It is a bit of fun, it gets the audience involved from the off. And sets up the pub feel to the gig. As basically the landlord is preaching with the bar as his lectern in his boozer. As ever, he is pretty brutal and does not pull any punches.
The first half was fantastic and very funny. At the interval I grabbed myself another pint. At the start of the second half. He gives you the chance to grab a quick picture of him on stage. He poses twice. The first is a wave and the second possibly a more Landlord like gesture. At this point he asked where the competition winners were. I put my hand up and suffered a bit of good-natured abuse for my trouble. All good fun! Totally accurate and completely deserved.
The second half was also brilliant. It is a topical show. This means Politics and Brexit feature. Al himself is a big fan of military history. This is a theme running through one of the routines. As he is such an expert. It was actually quite educational about many of the wars that the country has been involved in. It was also fairly amusing, how the "Landlord" dealt with having seen Bohemian Rhapsody. And what he may have learnt about Freddie Mercury from it.
He is a top quality, clever and funny comedian. I really enjoyed it. If your jaws ache on the way back from a comedy gig. You know, you have had a great time. As well as the intelligently written material. Al is also very good at interacting with and getting laughs from the audience. You cannot beat a night of live comedy. Laughter is good for the soul.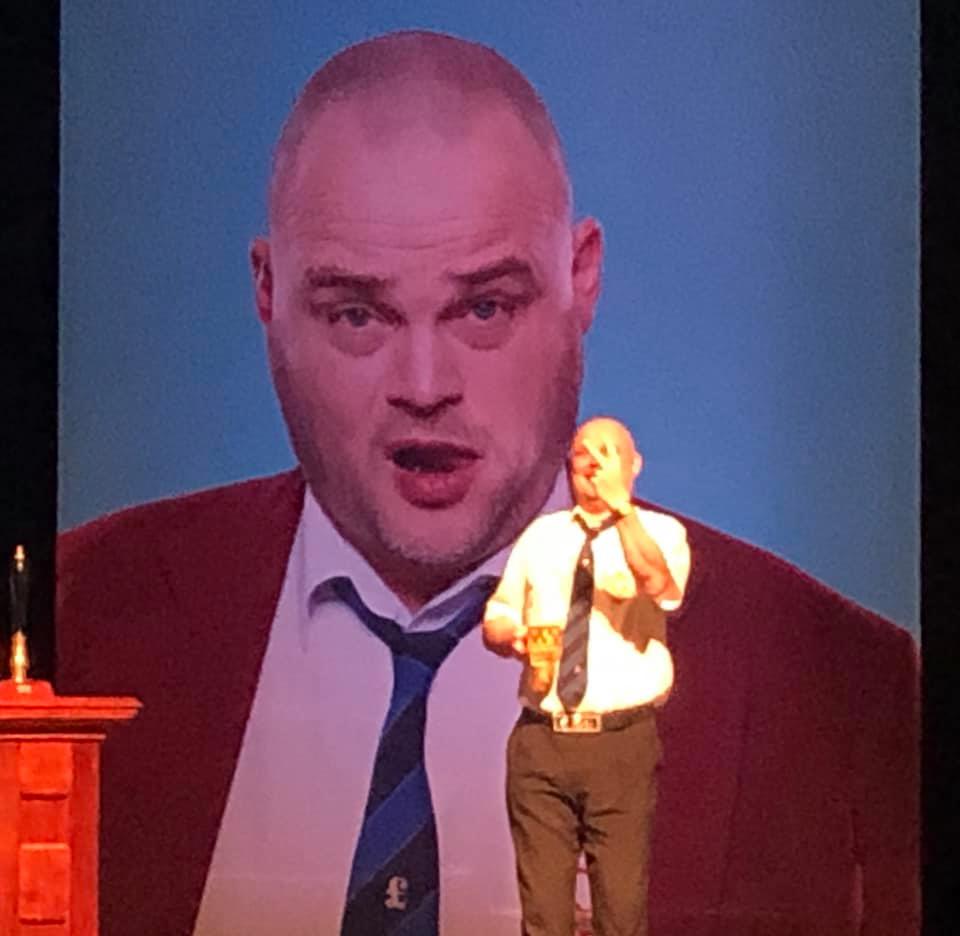 I went to one of the preview performances of the new version of "Joseph and the Amazing Technicolored Dreamcoat" At the iconic London Palladium. It is a musical I have always loved. And I have seen it a few times in the past. The songs are all so catchy and so tempting to sing along to. There were also a couple of other reasons, why this production appealed to me. And why I wanted to see it.
Firstly it stars Sheridan Smith. Who I think is fantastic. I tried to see her in Funny Girl. When she was in that. But I managed to get tickets on a night. She was not on. I did manage to see her sing at Children in Need last year. But this was finally my chance to catch her on stage performing in a musical. Then there was also the chance to see Jason Donovan do his thing live to.
As I said it is a new version of the show. Obviously the songs and the story remain the same. But it is slightly re-imagined. Sheridan plays the Narrator. And is the star of the show. She is on the stage pretty much the entire time. And she really drives and leads the story. The set-up is that she is a teacher telling the story to her class. Who are there throughout, as the story unfolds. There are a few other twists and surprises to. But I do not want to give away any spoilers.
Jason Donovan makes a brilliant cameo appearance as the Pharaoh. His costume, make up, style and all round performance is excellent. Jac Yarrow makes his West End debut as Joseph. His voice is quality and his stage presence is good. So I suspect we will see him in plenty more shows over the years. I really liked the quirkiness and in many ways more light-hearted approach to this classic tale.
Something happened during it. That I had never witnessed before. At the end of one of the numbers. The stage managers started to call the actors off stage. Then they came on to tell the remaining ones to get off. At which point the safety curtain came down. The show had been stopped.
Then there was an announcement saying that the performance had been suspended. Due to a technical fault. At first they were hoping to resolve it within five minutes. The audience were asked to stay in our seats. Which we duly did. In the end we were waiting for about twenty minutes. With many different rumours starting to go round the theatre.
Eventually the curtain went up again. And standing there were the show's Director and Producer. They explained what had happened. The sound desk had gone dead. It took a while, but they got it fixed. They apologised and then thanked us for our patience. Before the performance resumed. Just before the point at which they had to stop it.
The show then continued as planned. At the interval I had another glass of the very drinkable Rioja. They serve at this great venue. I thought Sheridan Smith was fantastic. I felt that you could not take your eyes off her. She really does know how to hold and captivate an audience. I thoroughly enjoyed the whole thing. If you do fancy a fun and upbeat night out. Go and see this show. But be quick, as it is only on for a short time. Until the 8th September.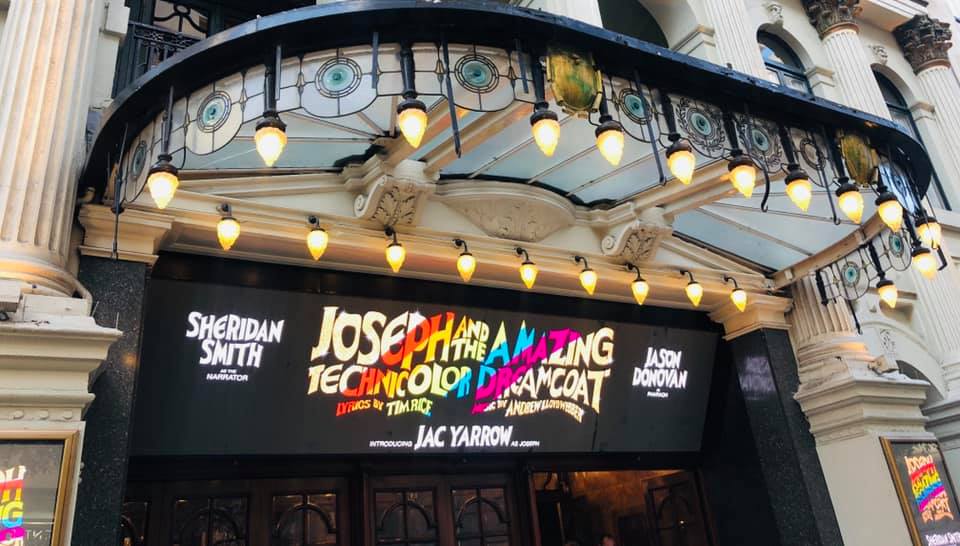 Since I did some work with Regatta Radio. And got to watch rowing for the first time. Managing to meet a few rowers and learn a little bit about the sport. I do now try to get to the Henley Regatta, on at least one of the days, every year. I have over the years had a fun time there, seeing the racing from on the riverbank. And also from a boat going up and down the course. This year a friend of mine invited me to go along and enjoy it with him.
I was staying at his house. So I got the bus to Henley. And then just walked to his house. To drop off my stuff and get changed in to my suit. The traffic getting in and out of the place during Regatta week is a bit of a nightmare. But the queues were not too bad by the time I arrived. My mate Mike Sterling managed to get us tickets to enjoy all the action from Phyllis Court. This is a Private Members Club with grounds that back right on to the river.
We got there around two in the afternoon. We grabbed ourselves some meat and salad for lunch. And as luck would have it. They had Rebellion beer there. So I had a pint of that. We then made our way down to the river to watch the afternoon session of racing. We got a table to sit at and a jug of Pimms. To enjoy the rowing in the glorious sunshine. At that moment in time, I do not know if I could have been anymore English, if I had tried.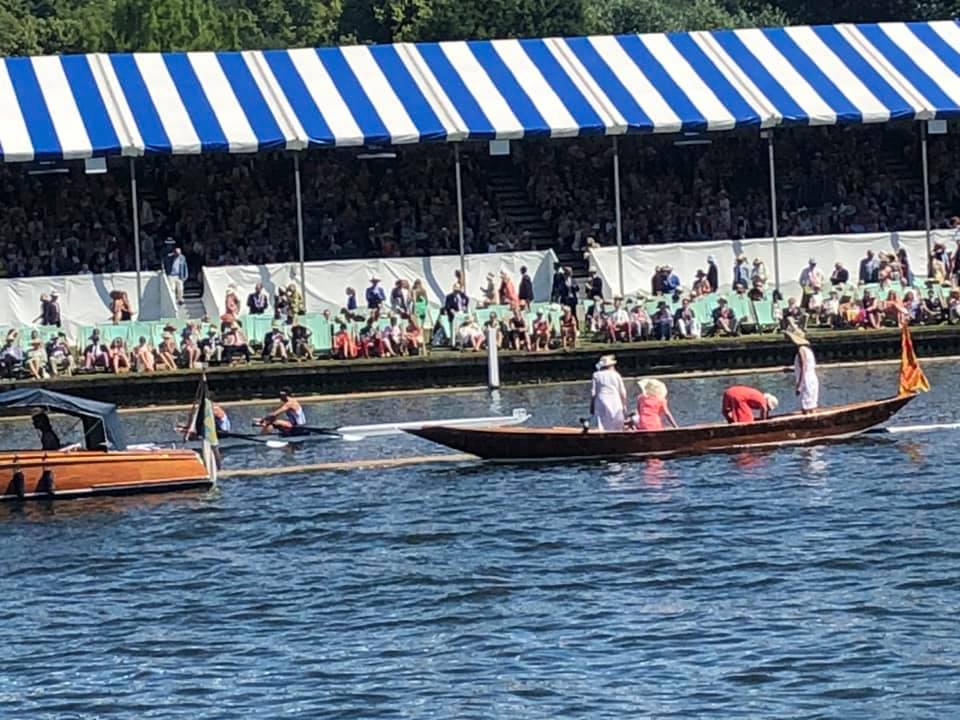 It is exciting and yet very relaxing watching the crews row past you. At the end of the session we headed back to the lawn of the club. To have a hog roast and a glass of Champagne. Both of which were ace. We then went for a drink in one of the pubs in Henley. On the way we stopped briefly to see the grave stone of the legendary English singer Dusty Springfield. Who had spent her final years living in the town.
We ended the night in a nice Restaurant. As Mike was performing in there. It was good fun. He is a top live performer. I do enjoy it when he sings. It was a very sociable night. In fact, as we were talking to the owners for ages after the gig. We did not get back to his place until about 4.30am. Proving that I am very much still Rock n Roll. Well at least I am occasionally. Another wonderful day and night spent having fun with friends.
My mum wanted to go and visit the Tower of London. My sister also expressed an interest in coming along. The other Wednesday I took them both there for the day. My mum had been to see the amazing Poppy display there a few years ago. But she had not actually been inside the walls of the famous landmark. Since she was just a little girl. Coincidentally the last and only time I had visited it. I was just eight years old. My sister however had been there within the last ten years, so she became our designated expert on the place.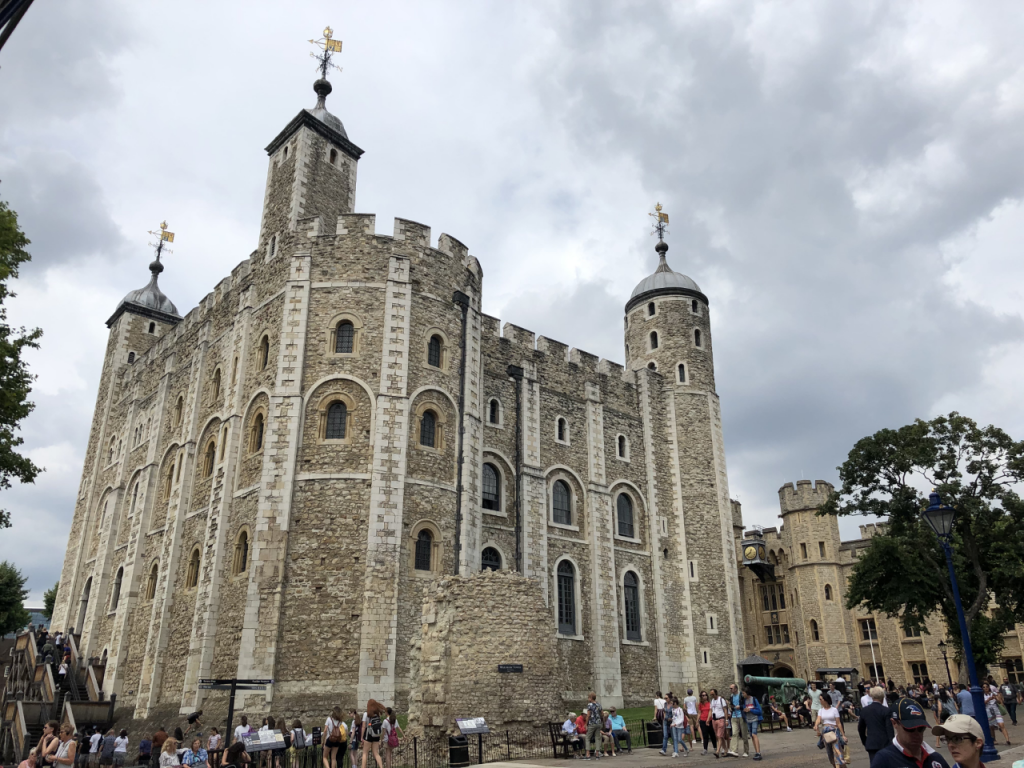 We got off the tube at London Bridge Station. As my Mum had never walked across Tower Bridge. We ticked this off her list on the way to the Tower. I had sensibly pre-booked the tickets. So I picked them up from the group bookings window. Bypassing all the queues. As they say, you cannot buy experience. The guy on the ticket desk was very helpful as well, which was good. On entry we decided to go and see the Crown Jewels first. As at this point the queues were not too bad.
On the way in my sister stopped for a chat with the first ever female Yeoman Warder. Who she recognised from a documentary that she had seen. About five years ago. The jewels were stunning. The gold and precious stones within that building are exceptional.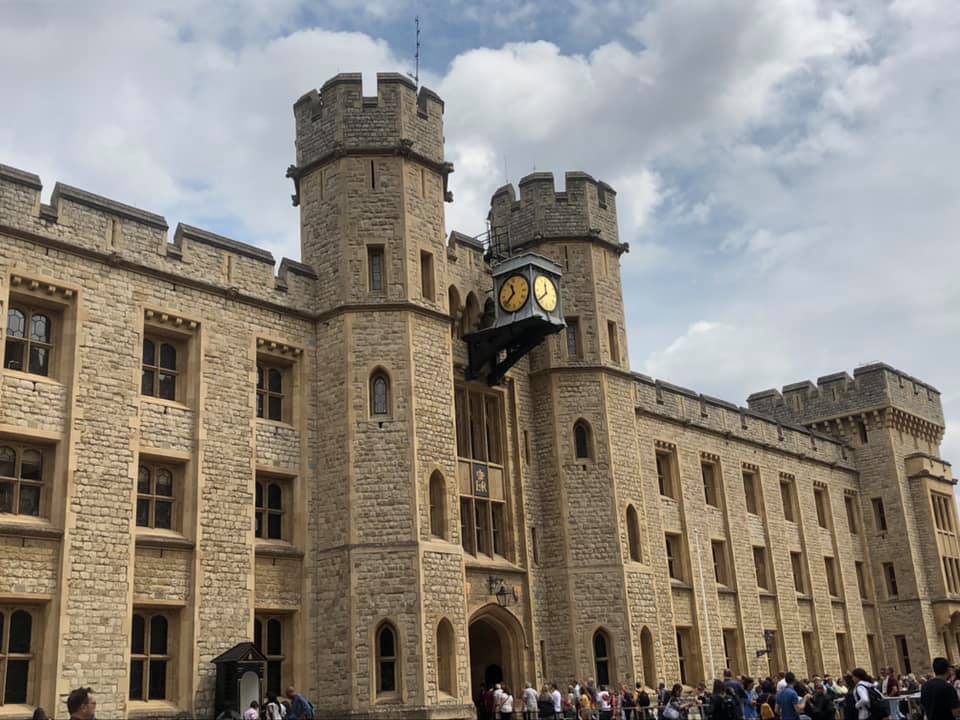 Not to mention the history behind them. I was impressed by the fact that the current State Crown apparently contains Pearls, thought to be from Elizabeth I's necklace. Just let that sink in for a second. How old they would be now. The security is rightly tight. You are basically viewing these items from within a vault. If you do go check out those doors on the way in and out. Thick does not even cover it.
After the Jewels we went to the White Tower. To see all the Armour. I am not saying that Henry VIII was may be trying to make some sort of statement about his inability to sire a son. But the size of the cod piece. On one of his sets of Armour on display is a thing of beauty. It also contains quite a few of the weapons from that era. And it is fair to say they were brutal. Everything from swords right up to muskets and very early pistols are there to see. In fact there is even an actual golden gun, near the end.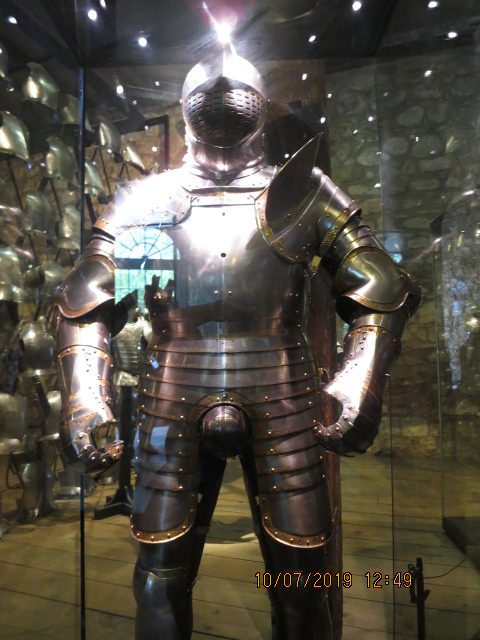 Next up, we just made a short talk on the Ravens. Delivered at their cages. That was interesting and reconfirmed the legend. That if the Raven's leave the Tower, then London will fall. Although we are safe, as all of the birds are born there. They are very territorial creatures. And are very well looked after. So basically those birds are not going anywhere.
We stopped for some sandwiches, cake and a nice cup of tea in the Cafe. It turns out sight-seeing and reminding yourself about English history is hungry and thirsty work. Once we were totally refreshed. We went on one of the guided tours. Taken by the Yeoman Warders. To become one of them, by the way. You have to have served in the Military for at least twenty-two years. And have reached the rank of at least Sergeant Major. So what I am saying is, that it is not an easy gig to get.
The tour was really interesting and I learnt quite a bit about the Tower and its history. It has had so many different uses over the years. And of course many well-known visitors. I am very much pro the Royal Family. As of course was our guide. He did make a good point. Last year the Royal Family brought two hundred and sixty-nine million pounds in to the country. Which then in turn goes to our Government. They then give the Queen. The annual Sovereign Grant of forty-five million pounds.
The tour finishes outside the Chapel. Where Ann Boleyn is thought to be buried. Which is still an active church. Used by the people who live within the Tower walls. There is a small community that live in the Tower. It sounds fun, but the place is locked at 7pm every night. Meaning if you are in you cannot get out and if you are out. You will not be able to get back in. Until it is reopened the following morning. On the plus side the Yeoman Warders do have their own pub onsite. So I know where I would be most nights. If I lived there.
We walked around the walls overlooking what used to be the moat. And of course the Thames. At one point we noticed Tower Bridge was being raised. So we stopped to watch. Expecting it to be a big exciting boat coming through. Then up the river comes what is a small unimpressive vessel with a huge mask. I am not going to lie to you, it was slightly disappointing.
We then visited as many of the other Towers. That we could before the venue closed to the public. This included one, where one of the old kings lived. It was decorated how it was believed that he had it. We also looked around the Army Exhibition. Which contained a bust of both Hitler and Mussolini.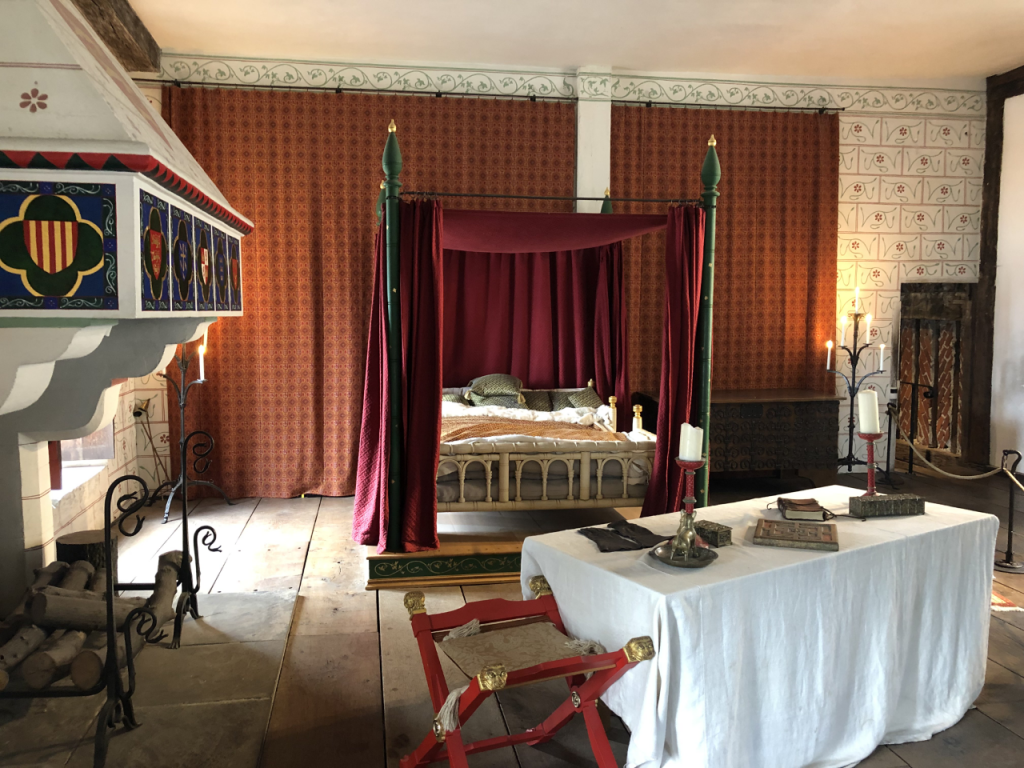 There were a couple of interactive bits. One of which was a Soldiers back pack. The challenge was, if you could lift it up or not. I could just about lift it up. Which I was quite pleased about. Until you read that it is only a quarter of the weight. That actual Royal Marines carry on their backs. Total respect to them there.
It was a lovely day with my Mum and Sister. I really enjoyed looking around the Tower of London. And seeing things I had not seen since I was a kid. We stopped off for a KFC on the way home. As I know how to treat ladies properly. Everybody had a good time. So it was a total success. Another well-known place. That is certainly worth a visit.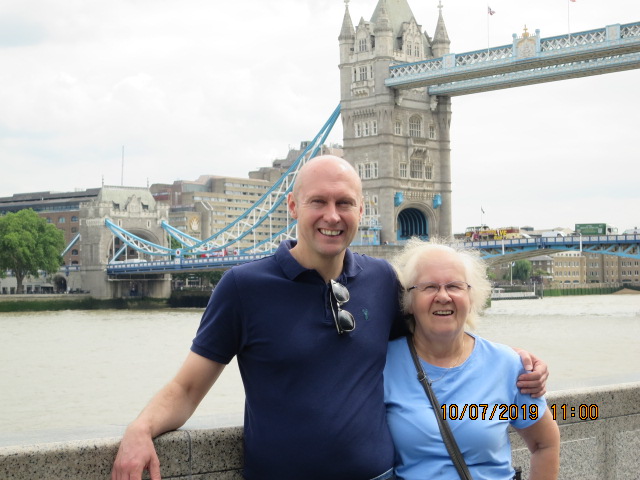 My sister has a Cavalier King Charles Spaniel called Keira. She is a lovely dog but is twelve years old now. So she is starting to feel her age a bit. To keep her joints moving and strong. She has to do these regular Hydro-therapy sessions. I went along to one of these with my sister last week.
Basically they have a treadmill. You can fill with water. The dog gets in. Then they fill the water up to her belly. Then she has to do several sets walking on the running machine under water. It is quite funny to see. It looks like quite a tough work out, though.
The dog is not a natural exerciser. And requires someone at one end with treats to encourage her to walk at the required pace. I am half thinking about getting someone to do this with cakes and chocolate for me. The next time I go to a gym. As I think that might improve my performance.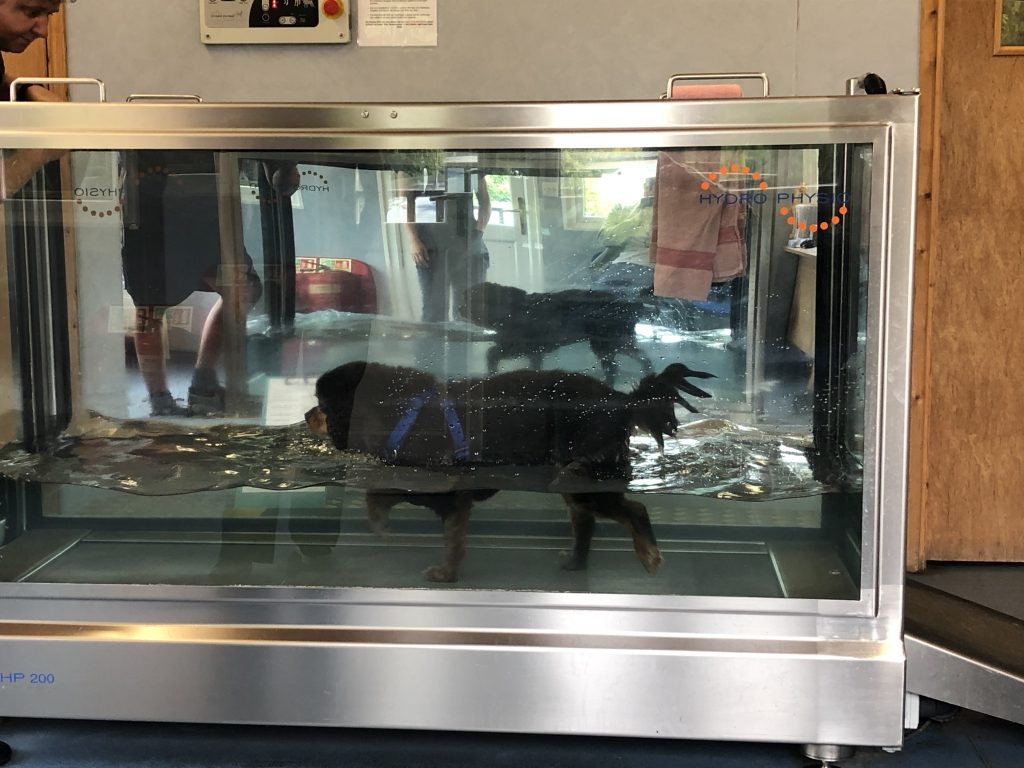 Have fun and we will catch up again in a couple of weeks. Cheers Neil.