During my years working in radio I have met and worked with many fantastic people. I am delighted that I am still in contact with lots of my former colleague's. And also some super talented people, who I have met, when they were guests on my show. I enjoy following their careers and catching up with them from time to time. One of them is the amazing Mike Sterling.
I first met him when I was working at Ivel fm in Somerset. He was also then living in the area. One day he came to the studios while I was on air to get some publicity for a show that he was involved with at the excellent Octagon Theatre in the town. My boss pretty much brought him straight in to me and I interviewed him about his career and the upcoming performance.
He made his name singing in the pubs and clubs of his native Wales. There he was spotted by a producer of the television talent show New Faces. He made it to the final in 1987 being narrowly beaten by a comedian called Joe Pasquale. I wonder what happened to him. He impressed a few certain well known musical theatre producers with his performances. This led to him ultimately playing The Phantom of The Opera in the West End and also a stint as Jan Valjean in Les Mis once again in the capital.
He has appeared in countless other musicals and plays all over the country since. Including the last UK and International Tour of Evita in which he played Juan Peron. He has also regularly performed as a vocalist all over the world. My favourite fact is that he did appear in Allo Allo as one of the Italian Soldiers. Anyway he came in told me about the show in Yeovil. I went along to see it and his voice blew me away.
We stayed in touch from that moment. He ended up helping us judge lots of local talent competitions at The Chicago Rock Cafe. Plus he once very kindly performed at the Christmas Lights Switch on in the town for me. In fact he sang at my Fortieth Birthday party, a couple of years ago. As part of the mini variety show I put on. I did actually kind of sing with him that night, as we did a version of the classic Morecambe and Wise song "Bring Me Sunshine" to end the show.
He has his own show at the minute that he takes all over the world called "Stars of West End". In which he and fellow West End stars perform hit songs from lots of different musicals. I went to see this show last Sunday at The Kenton Theatre in Henley on Thames. It was the first time I had been there. It is a lovely, cosy and friendly place. It has a comforting feel to it. The Staff there were all great.
As well as Mike Sterling of course, the cast included the legend that is Shona Lindsay. She has played Christine in The Phantom of the Opera and Sandy in Grease to mention but two of the huge roles that she has portrayed. She was actually Christine when Mike was The Phantom, so they know each other so well. This shows when they perform together. She has an amazing voice, just so talented.
Next there was the ridiculously sublime Jenny Fitzpatrick. She has been in The Lion King and most recently played Tina Turner in "Tina Turner – The Musical" I was lucky enough to see her in that role and she was sensational, such a powerful voice and a fantastic actor. Add to that the fact she is one of the nicest people that you could wish to meet. She will be playing big roles in big shows for years to come, in my opinion.
The final singer was the amazingly versatile Ross William Wild. He has been in We Will Rock You, Grease, The Million Dollar Quartet and up until recently was the lead singer with Spandau Ballet after replacing Tony Hadley. He is now fronting his own Rock band called Mercutio. He has a fantastic voice as you would expect from a young man with all of that already on his CV.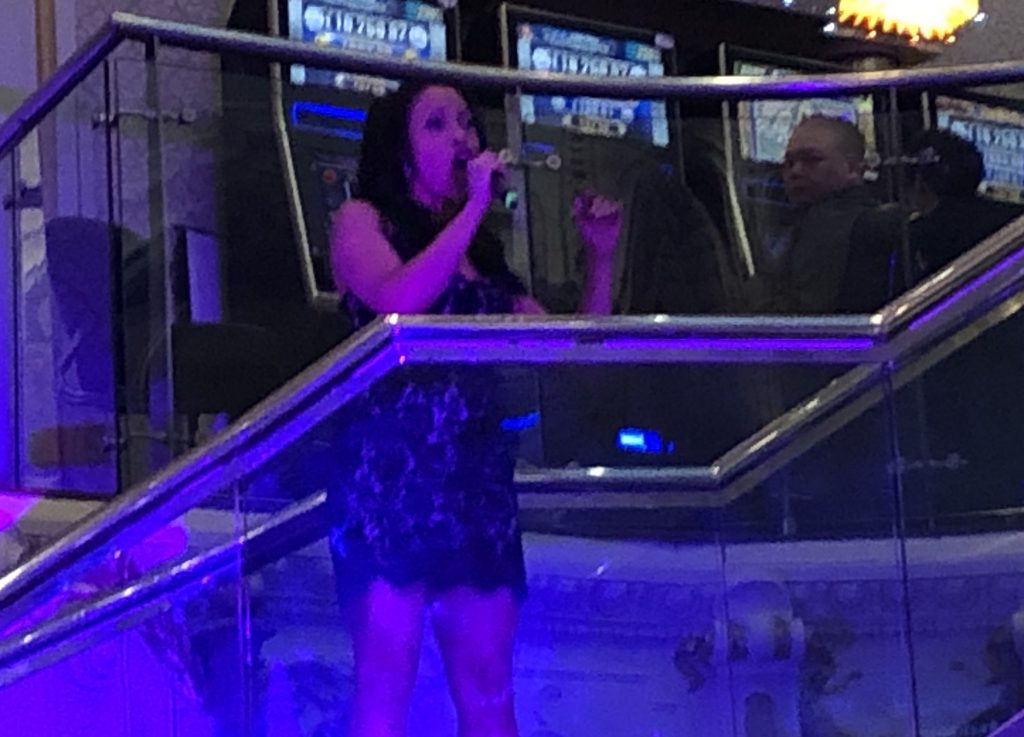 They were backed by an all-star band made up of current West End musicians under the musical directorship of Duncan Waugh. Who is Sir Tim Rice's MD. The show was totally brilliant from start to finish. It kicked off with the whole cast performing One Night Only. It was then a mixture of duets, group numbers and of course solo songs from each of the four cast members. They all performed some of the huge numbers from the shows that they had starred in. Everyone was on fire. It looked and sounded great.
The whole audience were on their feet singing, clapping and dancing by the end. They received a very well deserved standing ovation. I totally loved it. There was a small after show party at a restaurant in Henley called Hoff's. That I was lucky enough to have been invited to. I got to hang out and celebrate with Mike, which was great. I did also manage to have a chat to the talented Jenny Fitzpatrick and wonderful Ross William Wild.
Do keep an eye out for any shows featuring these stars individually, you will not be disappointed. They are all top quality. Also it is hoped that they will be able to do more of these "Stars of The West End" performances. If you like songs from the musicals in West End quality at your local theatre, then go and see this show, if you get chance to. I had a brilliant night. It always makes me very proud seeing a mate kill it on stage.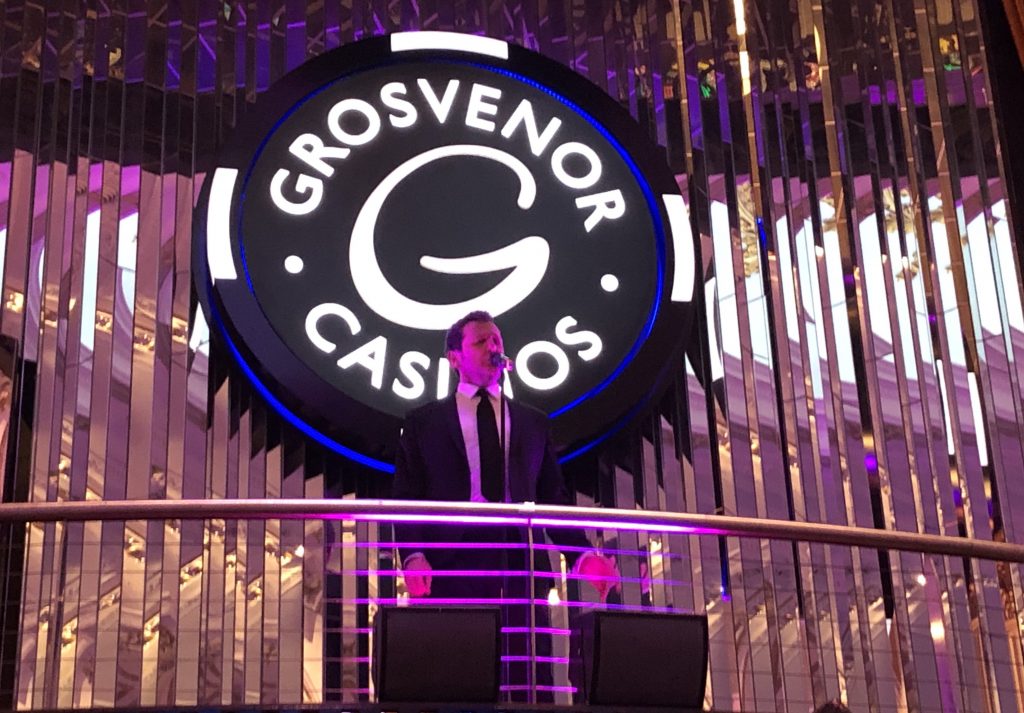 Previously you may remember me mentioning a quiz show that I am helping to develop. Well we had another run through of it to try to sell it to a television channel, to get it on screen. I am still waiting to hear how this went and if it will be commissioned.
It was once again a lot of fun to step in as a contestant to show off some of my general knowledge skills. It was hosted by the lovely Gabby Roslin, who is a top presenter. If it gets on television, I will at that point be able to say that I helped to get it there, well at least a little bit.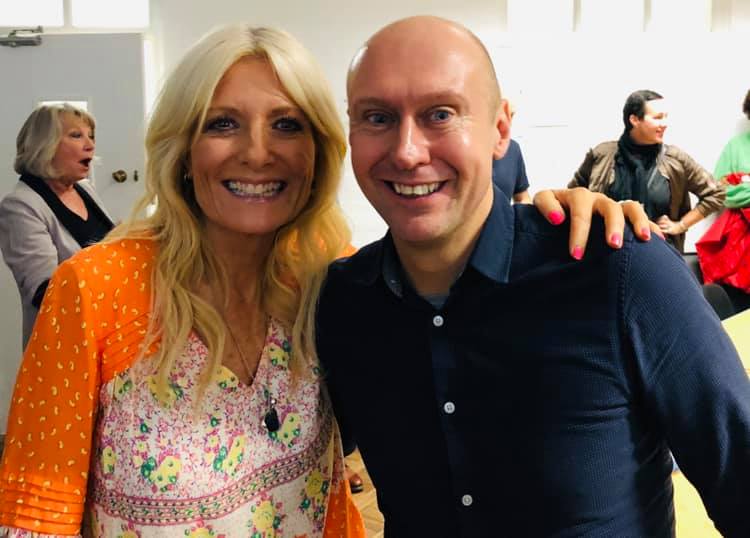 I spent around three fun years working as a Tour Guide at Wembley Stadium. For somebody like me who loves music and football it was a great place to be. I got to visit every important part of the place and take thousands of fans from all over the word around to experience the home of English Football.
I have walked out of that tunnel more times than David Beckham. Although unlike him I only got to play on the hallowed turf once, while I was there. But that was an amazing experience.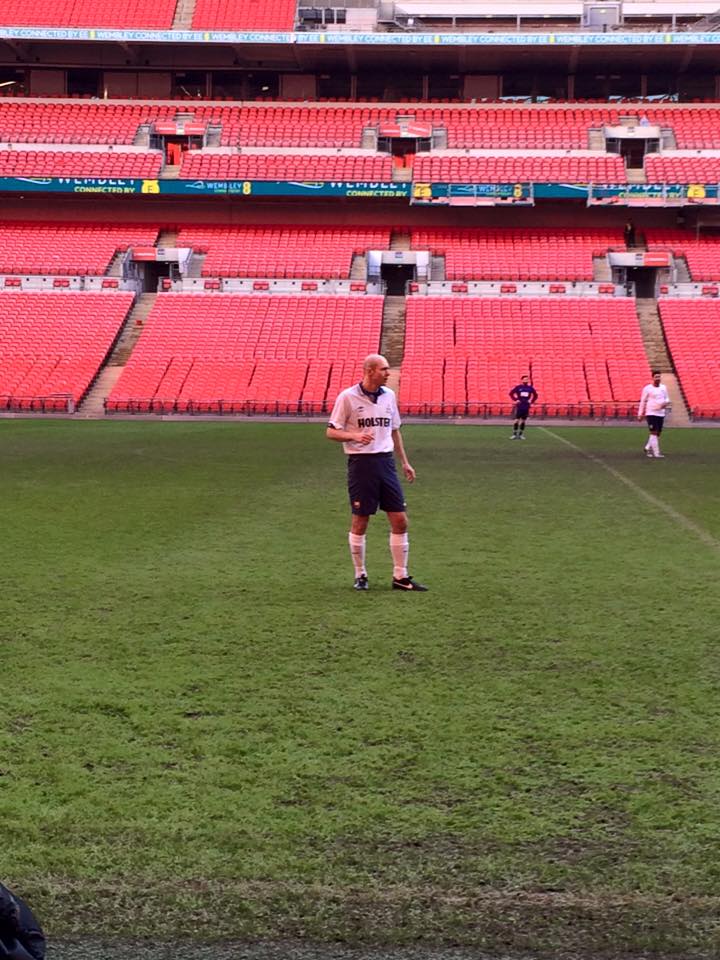 The other great thing about my time there was the other people that I worked with, a fantastic bunch. We worked hard but we had a lot of fun in the process. It was great being involved when the NFL came to town. I met the England manager a few times. And had to help out when we had to sneak David Beckham and his children through on a private tour hiding him from the public one weekend.
Sadly one of my former colleagues has recently passed away after a short illness. And another was leaving. To mark both of these events a friend of mine organised some drinks. Last Friday we met up in a pub just round the corner from Marylebone Station. He had hired their function room. It was really nice to see so many people who I knew there. It was brilliant to catch up with everyone, reminisce and have a good old laugh. I am very proud to have worked for both the Football Association and the BBC in my career so far.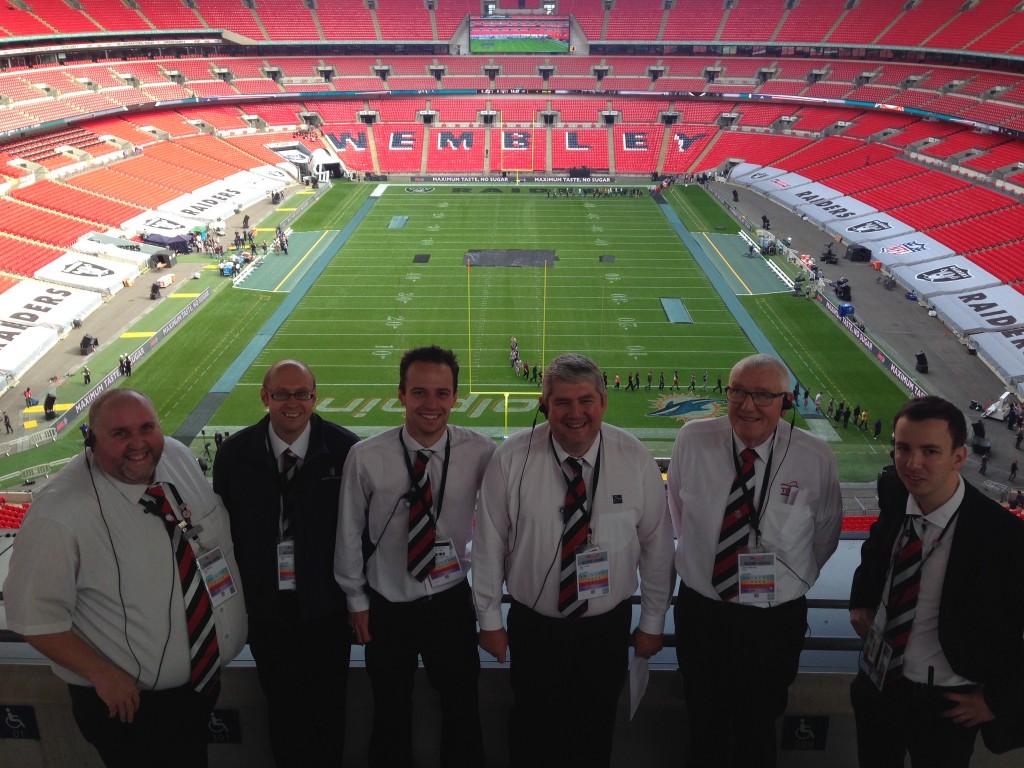 I am still watching Strictly Come Dancing this year. I have not really got a favourite couple as yet. But there are quite a few of them who I do like. He is not the best dancer but he is trying hard and he is very funny. Chris Ramsey is doing great, I met him a few years ago after a gig in Aylesbury. He is a top bloke. I also like Karen Hauer his partner for her dancing and the fact I think she is a little bit crazy. I did have a small bit of Twitter banter with them both the other week about him teaching her how to speak "Geordie".
It is nice to see Anton Du Beke doing well this year with his partner Emma Barton. She seems lovely and can clearly dance a bit. I do like Mike Bushell and Katya Jones. I fear his time could be up soon but I hope not, as he lives not far from me, so I feel it is right to support the local person. It does seem pretty even at the moment with the top of the leader board changing every week. It will be a good one this week as it is the Halloween Special. The costumes and make up are always unbelievable for it.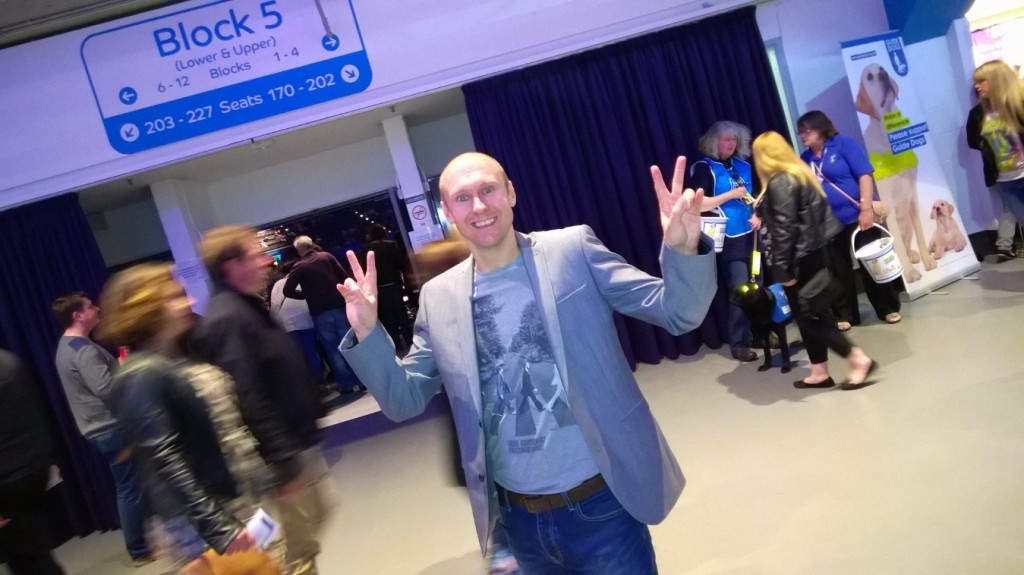 I was back at White Hart Lane after the International break to see us rescue a draw against bottom of the Premier League Watford last Saturday. We once again were not very good in this game and were lucky to get a point from it.
As you can imagine this did not fill me with confidence going into our big Champions League game at home to Red Star Belgrade last Tuesday. I had managed to get my dad a ticket for the seat next to mine, so he could come and watch his first ever match in the new stadium.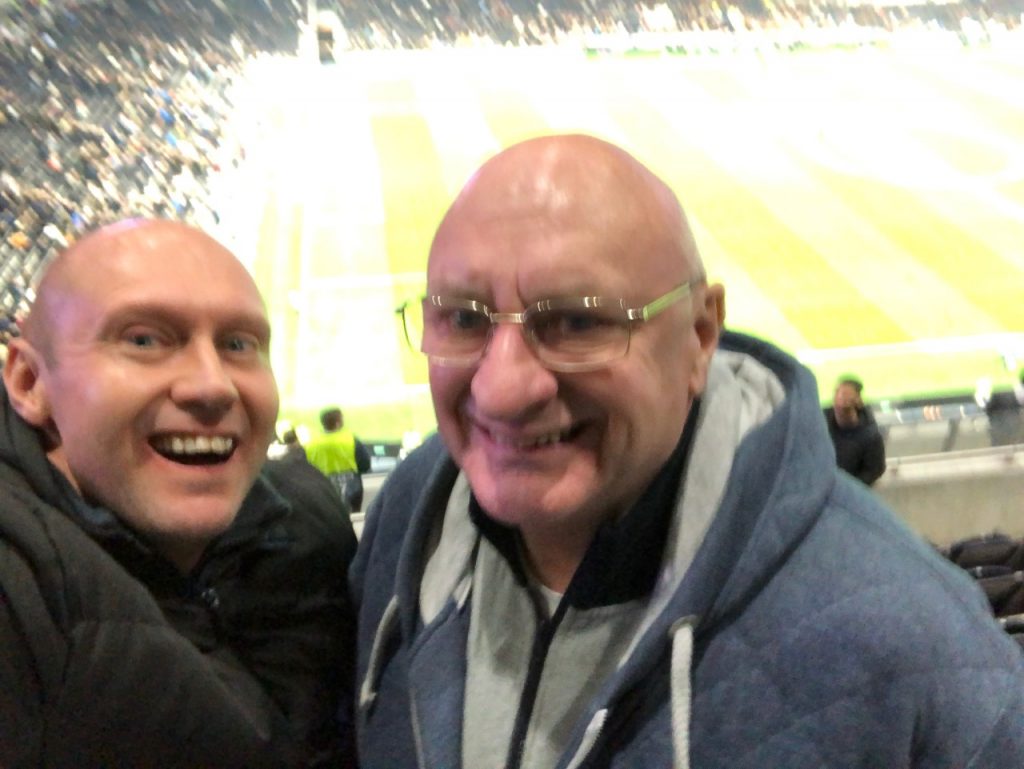 We got to the ground nice and early to avoid the queues. We then grabbed a bite to eat and a drink. It was fun to show him the place for the first time on a match day. We took our seats in time to see the teams walk out and hear the Champions League Anthem. We then happily went on to produce our best performance so far this season and ended up winning five-nil. It really could have been more. But if you had offered me this result before kick off, I would have taken it.
I mean it did help us not conceding a goal in the first ten minutes and then us scoring early ourselves. It was nice to get a decent win. Plus it was good to see a few players returning from injury. Tomorrow we have the small matter of trying to tame the league leaders as we go to Liverpool. They remain unbeaten in the league this year and we really need the points. I do have a bit more hope after the last game than I did before it. Fingers crossed we put on a really good display.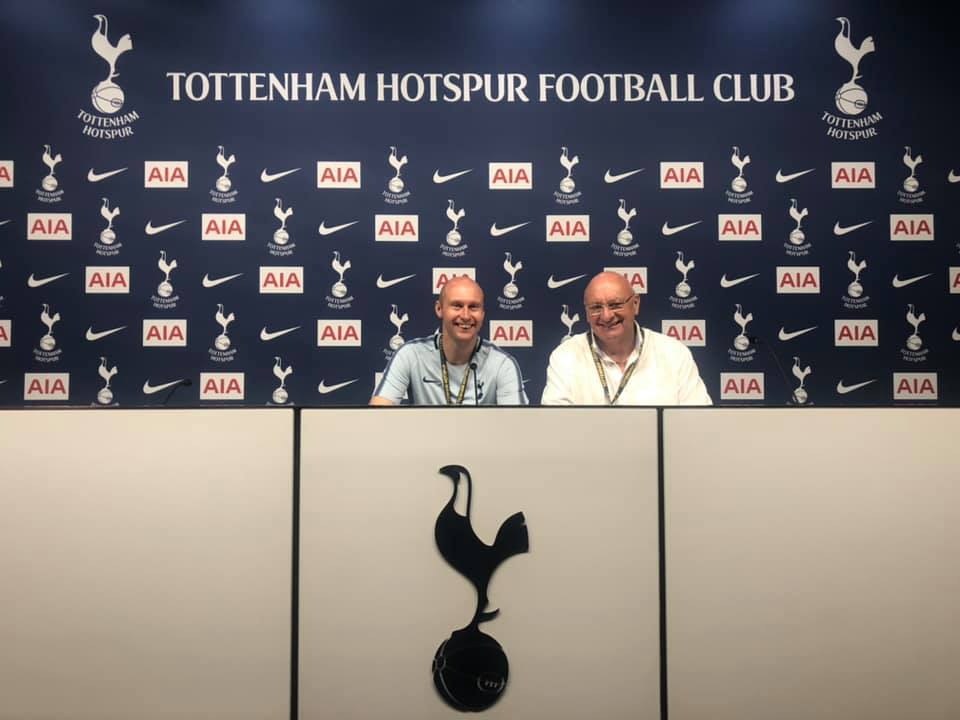 Tomorrow I am hoping to visit the stables of top horse racing trainer Paul Nicholls'. To see one of the horses that I have a small share in called "Force Ten". It all depends on the weather. If it does happen I will tell you about it next time we speak.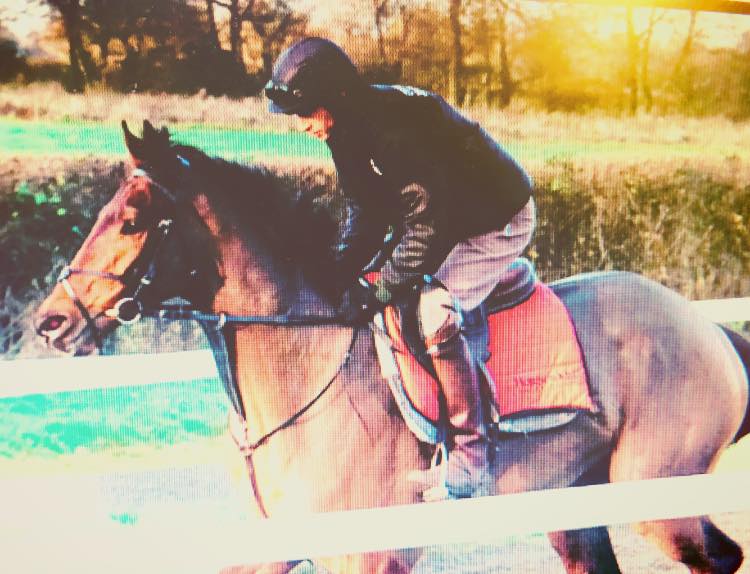 Have fun and we will catch up again in a couple of weeks. Cheers Neil.