We have just had this year's BBC Children In Need appeal. It is always a very special campaign for a whole host of reasons. And most importantly it always raises lots of money for thousands of amazing charities.
It is actually quite frightening the amount of people who do rely on help from charities sometimes just to exist. Some of the stories are heart breaking. But they also highlight how the people in the worse situations can be the most positive. We can all take something and learn from that outlook, I think.
There is a nice community feel to this event with lots of school kids getting involved to help fellow children not as fortunate as them. A whole host of big businesses also embrace and support it. I must say huge congratulations to Rylan Clark-Neal for his twenty-four hour karaoke marathon. That was live on Radio 2 and brought in over one million pounds.
I will be honest I often find it a bit annoying when "non-radio" presenters are suddenly given shows on the big networks. But just as he had with television presenting, he has clearly listened to the right people, learnt the craft quickly and is doing a really great job. For which I respect him greatly. Plus he seems like a thoroughly nice bloke, which again is not always the case.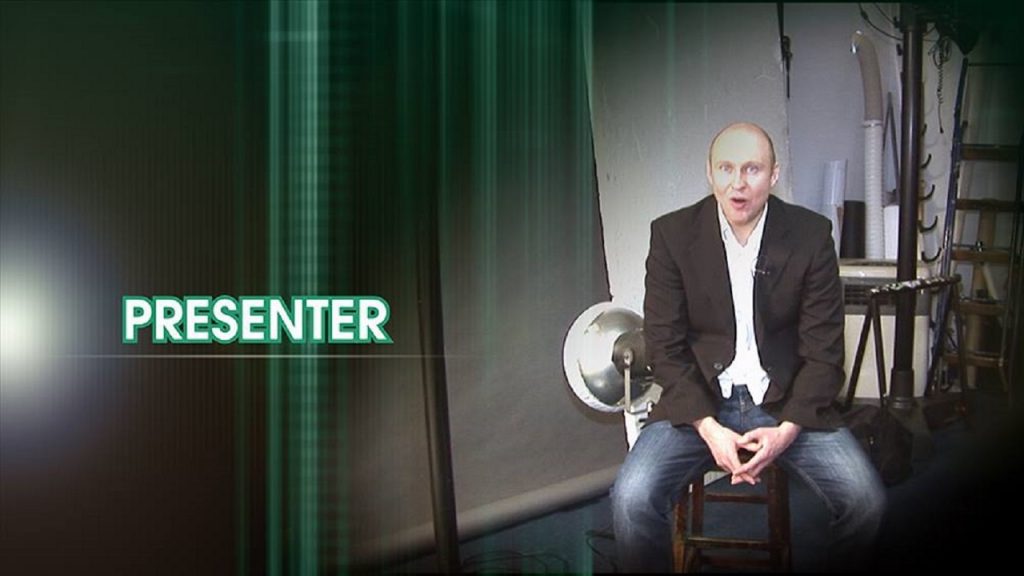 Last Sunday I went to see Michael Ball do his Radio 2 Show live from The Savoy Theatre in London for Children In Need. They sold tickets for it with all the proceeds going to the Pudsey Bear fronted charity. I have over the years presented lots of radio shows from outside the comfort of the studio.
They are always great fun but require a lot of hard work and result normally in much more adrenaline flowing through the body. There is so much more that can go wrong when you are out on location. It really does involve flying by the seat of your pants and hoping that everything works.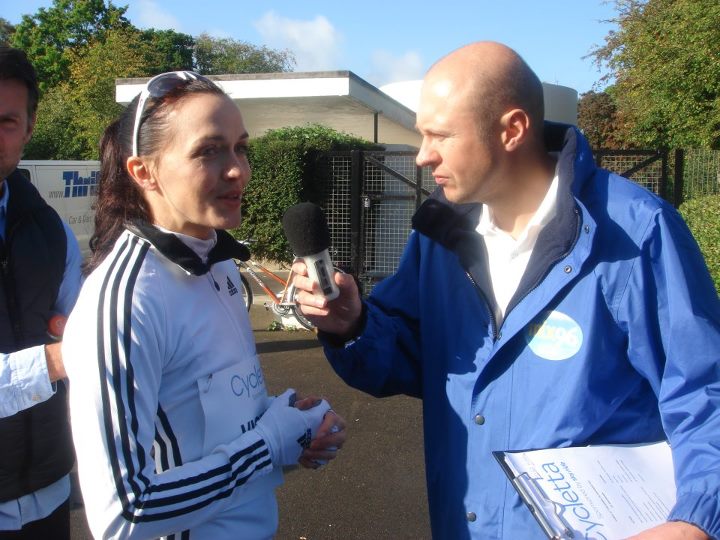 Kudos to Michael and his production team who were putting on this show totally live from a theatre with lots of live music performances thrown in just to make it even harder for themselves. I must say that they did a fantastic job and it was a very slick programme from start to finish. It requires top notch communication skills from everybody to make it all work. You need to be totally on the ball (pun intended).
They did leave it very late to get the audience in. Although that is of course less of an issue with radio than television. The last person got to their seat just as the travel news was about to finish and the show was about to start. The opening act was a Rock Choir who did their version of Queen's "Don't Stop Me Now". Which I would say is quite apt for the start of a live radio show on location. Despite it being just after eleven o'clock on a Sunday morning the crowd were loud and in good spirits, singing and clapping along from the word go.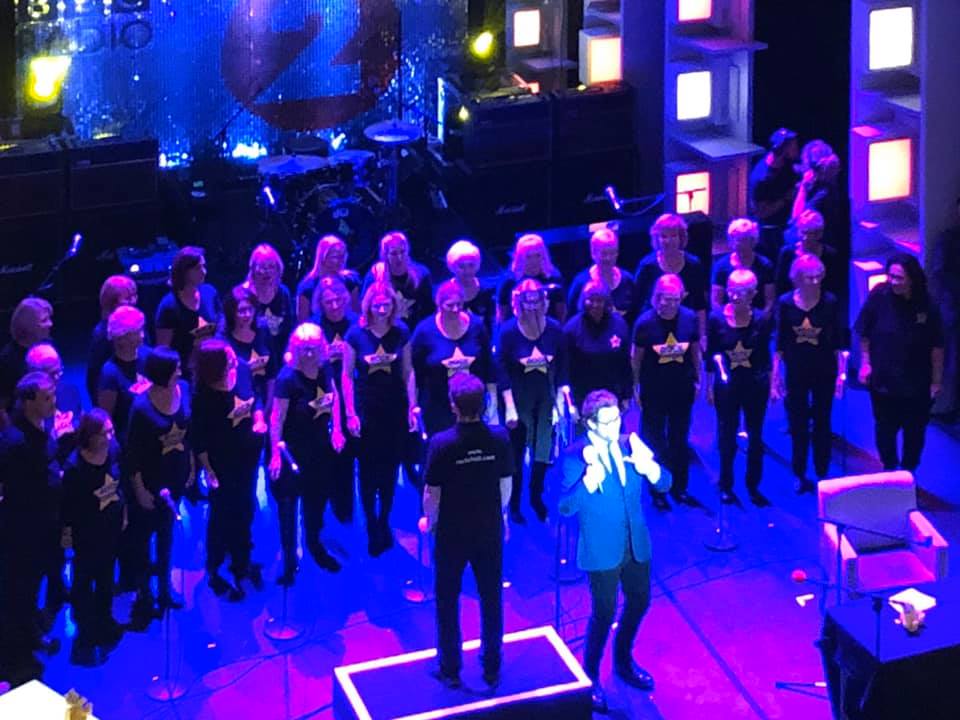 Michael Ball is such a natural performer and you could tell he was at home on the stage, even though we were watching him do his radio show. That means lots of conversations with the producers while the records or to be more accurate the digital recordings of songs are playing. This is also when the stage was set up for the next item. That is the beauty of radio. When you need time to sort something out or if something is not quite ready on time, you just play another song.
The next guest on the show was the wonderful Rick Astley. He is always happy to help out and donate his time to charity. He was on fine form. He did his excellent latest single. Then he had a quick chat with Mr Ball about his career and his latest tour before treating us to his big break through hit from the eighties "Never Gonna Give You Up". His voice by the way is still sounding as good as ever. He really is a top quality live performer. I did enjoy singing along to that classic piece of pop history. However if I am honest I am not sure if the person sitting next to me enjoyed it as much.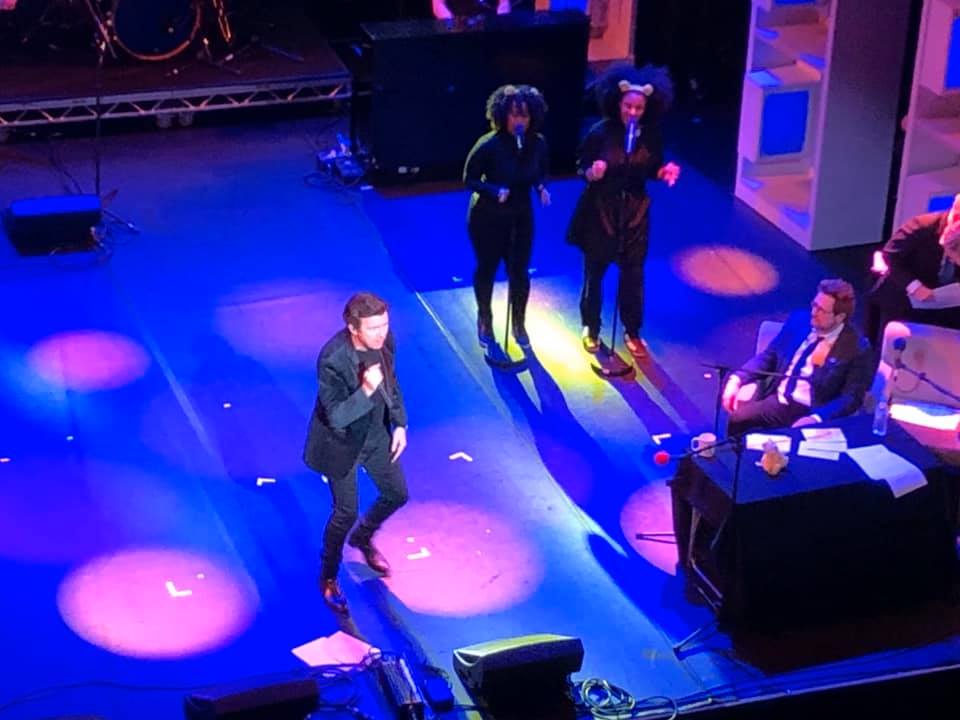 Michael then played a round of his weekly quiz On The Ball. It is normally played by two contestants who know each other over the phone. But this time he had them both on stage with him. It did not go exactly to plan as the audience could not resist shouting out the answers, so both competitors got I would suggest more points than they normally would. It was all good fun and I must admit I do like a good quiz. Plus if I do say so myself I am pretty good at them. By this I mean I know a lot of useless rubbish.
Bonnie Langford then came on stage for a chat with the host. She is appearing in 9 to 5. That is currently playing at the theatre, more on that later on. It turns out that Michael had his first on stage kiss with Bonnie in 1985, when they were both in the Pirates of Penzance. For a laugh they did recreate it for us. She then showed off some of her dance moves. This is not meant to be at all sexist or ageist but for a woman of her age she can still kick her feet way above her head. She is amazing and a lovely person to.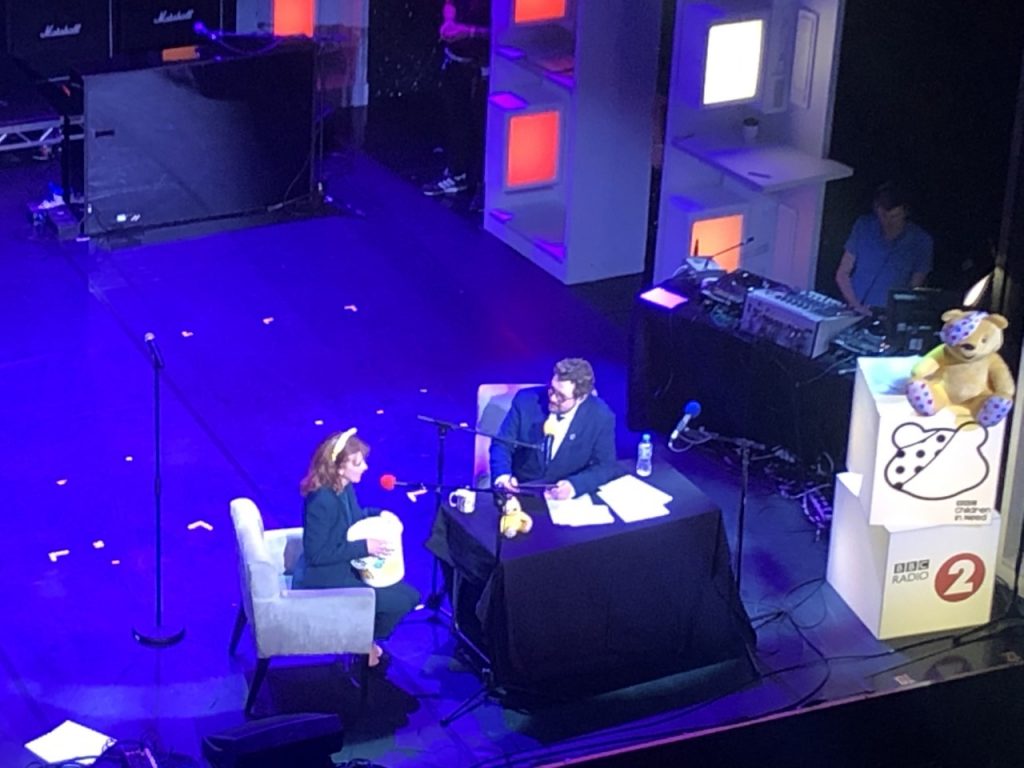 To end the first hour of the show Michael was joined on stage by his great mate Alfie Boe to sing a song from their new album. It is the third one that they have made together. They are also going out on tour together to. Obviously they both have spectacular voices that compliment each other. But what is really great is the camaraderie between them. They get on so well and have such respect for each other, it is wonderful. Needless to say their version of "Something Inside So Strong" was sensational.
I have been a fan of Status Quo for years and up till this year had never seen them live. I have now seen them twice in the last three months. They were the first act of the final hour of the show. They came on and did their latest single. Then Michael tried to chat to Francis Rossi. I think he is brilliant! He is just like a big kid, he has that twinkle in his eye and just wants to throw the interviewer off and take the rise without really answering any questions. Then the band played "Rocking All Over The World", which had the entire theatre singing along at the top of our voices.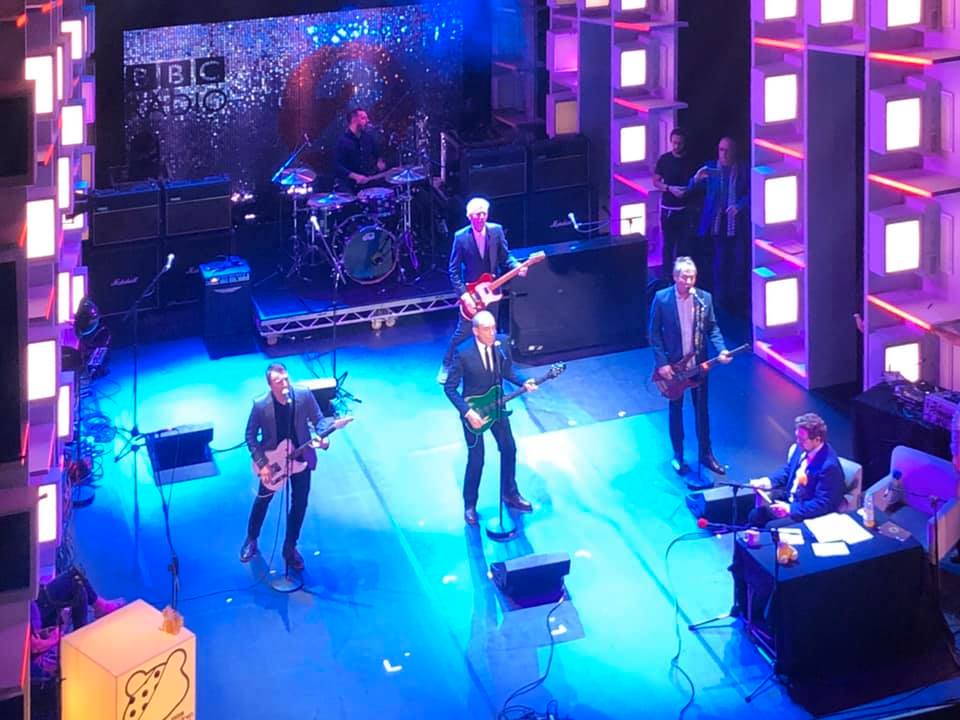 The time was really flying by, which is always a good sign. Next on stage it was James Blunt. He did his latest song, then had a chat to Michael before playing a stripped down version of "Goodbye My Lover" with just him on the piano. He does seem to get a lot of stick. I am not even sure why as I think he seems like a nice bloke. I would recommend following him on Twitter as he does give some excellent responses to people who troll him on there. They are pretty funny. For the record his new album is excellent.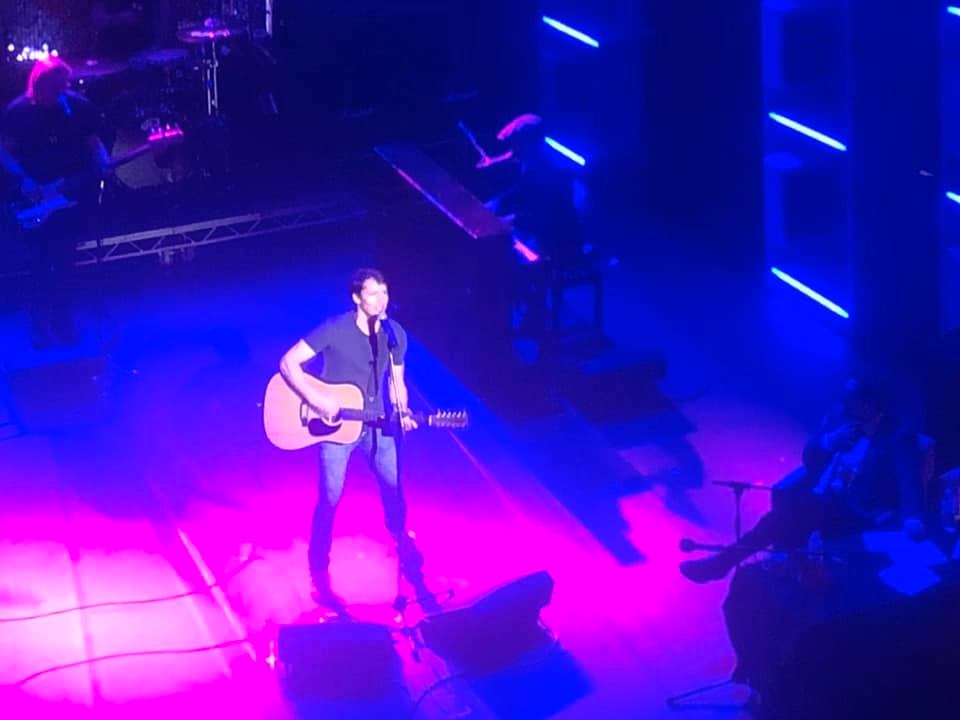 Right at the end Michael Ball was joined on stage by the entire cast of the Les Miserables Staged Concert to perform "One Day More". It was stunning. I have been lucky enough to see the full show, so I do know how out of this world their voices are. It was a brilliant way to close an expertly well produced and executed radio show, all in aid of a very good cause. Congratulations to everyone who was involved. I thoroughly enjoyed it.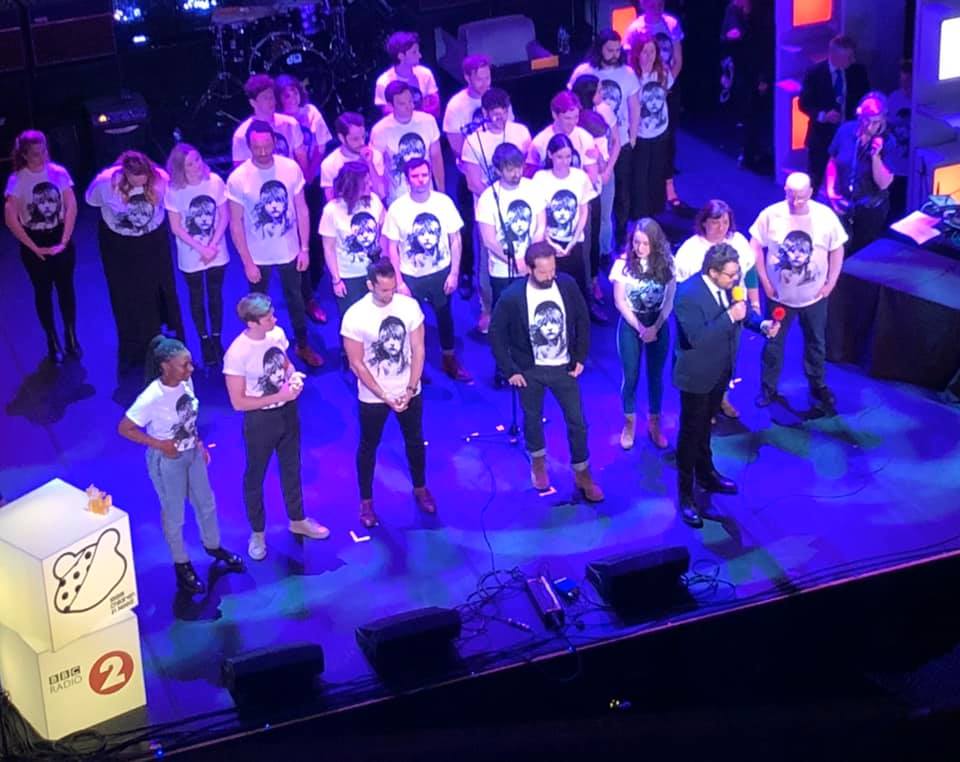 I was back at The Savoy Theatre last Wednesday to see 9 To 5 The Musical. Being a fan of country music in general I am of course well aware of the work of the legend that is Dolly Parton. Although to be honest I had never seen the film version. That is more due to my lack of ability to watch movies than any slight on the story. It is based on the 1980 film which Dolly herself starred in. She is the producer of this stage version. I am delighted to say she does in video form make a few appearances to.
It is a lovely intimate theatre The Savoy of course attached to the famous hotel, whose name it shares. It is always nice when you go in as outside there is usually a load of limousines, so it feels quite grand and a little bit showbiz. I can confirm that the Rioja they serve there is perfectly acceptable to. The bar areas are quite small and compact but the seats in the theatre have plenty of leg room. Well for a man like me with short legs at least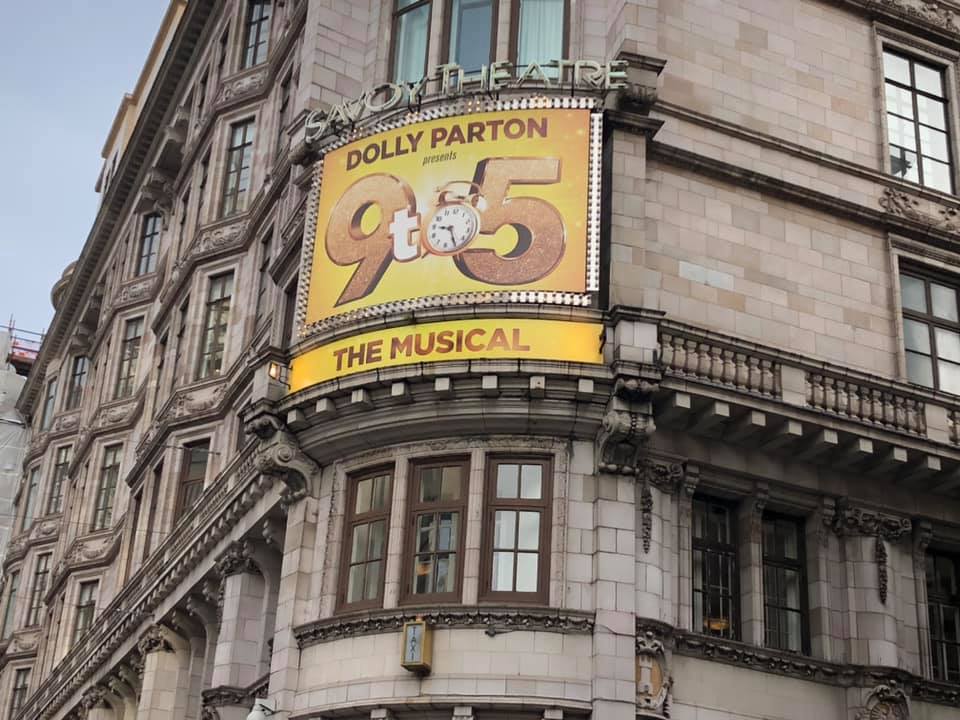 The show was fantastic. It is a comedy so there were loads of funny moments. It was getting plenty of laughs from the audience. But the subject matter and arc of the story contains lots of moral and ethical issues. The songs are of course brilliant as they have been written by Dolly Parton. The cast were all excellent. It is quite amusing as Dolly played one of the roles in the film and let us just say they have kept true to that in this version. If you see it, you will know what I mean. It does need to be like that for it to all work really.
I must say that I did think Brian Conley was perfect as the terrible sexist boss. He played it great and of course being a comedy genius got plenty of laughs. Also Bonnie Langford was amazing in it. She is virtually a national treasure. She can sing, act and dance. In fact her dancing skills in this are sensational. She gets her own solo routine which she absolutely nails. I do not think I have ever seen somebody do the splits so effortlessly and graciously. She is like Super Woman.
Another fine afternoon out at the theatre seeing an excellent show, it got a deserved standing ovation. Then we all stayed on our feet to sing 9 to 5 with the cast, which is a very uplifting way to finish it off. Afterwards I had dinner with my family at The Ivy Garden in Covent Garden. I do really like it in there. The service is fantastic. They have a very good selection of excellent meals. It is always a pleasure to go there.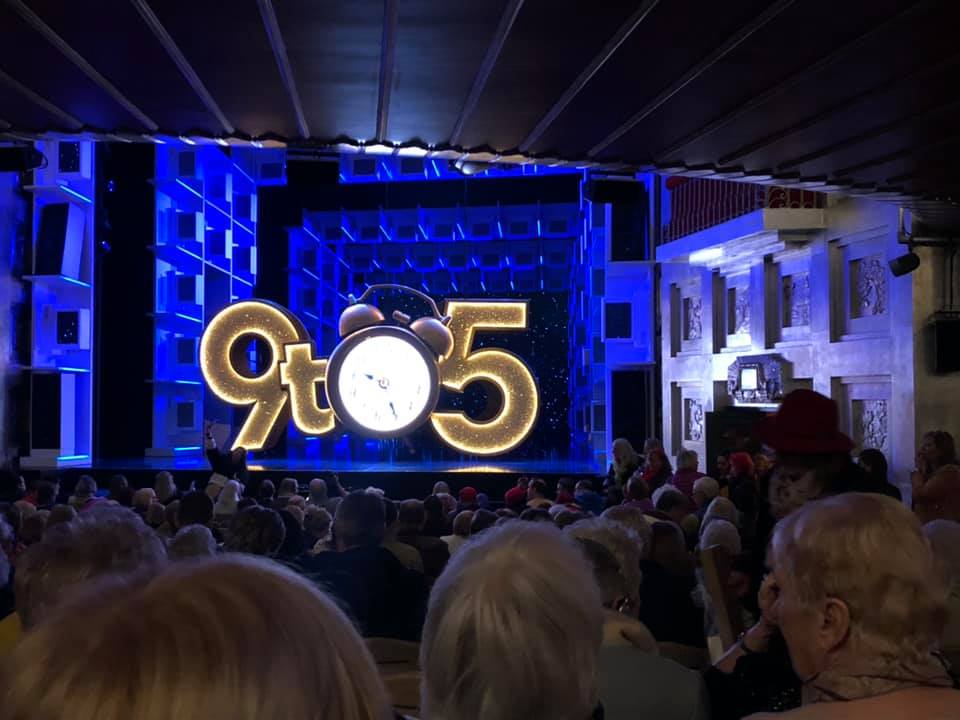 One of my favourite television programmes returned to our screens last Sunday. Right from the very first series I have always enjoyed it. The show in question is I'm A Celebrity Get Me Out Of Here. I am a fan of Ant and Dec and I think this is arguably the best thing they do. They get to tell jokes, do mini skits and take the mickey out of all of the camp mates. Add to that the fact they are often so evil to them during the Bush Tucker Trials. I personally think that it makes for top quality entertainment. It is good to see Ant back with his mate after he missed last year due to his personal problems.
Over the years I have been lucky enough to meet many of the Kings and Queens of the jungle, as well as lots of former camp mates. They have all pretty much said the same thing. That it was one of the best experiences of their entire life. I guess it must be such an unique and unusual environment to be subjected to. It simply strips away all the superficial stuff and just leaves the need to acquire food and be with people. It must be quite enlightening, as well as being tough on the body and mind. I would like to give it a try but I will be honest, I am not sure if I could do it. I am not really an outdoorsy kind of guy.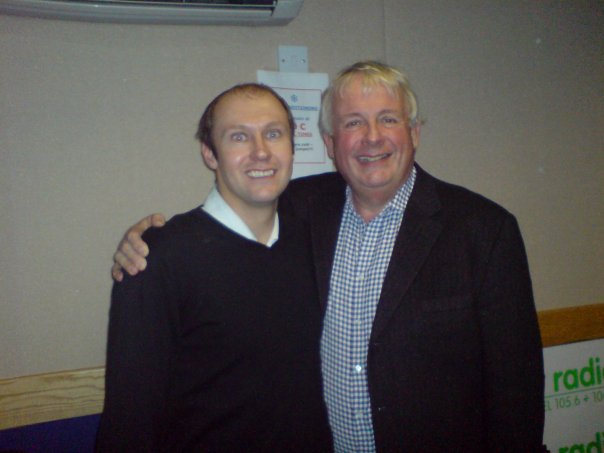 I know it is still fairly early days but so far I really like all of this year's Celebrities. They all seem nice and well-meaning people. Which in the current world climate is very reassuring, Mind you they are not cold and hungry yet. The competition has not really started, so that could all change. James Haskell is making me laugh the most. He has some top banter skills honed by many years of playing a team sport, I suspect. The only one who I have met in this line up is Ian Wright. He is a very nice, friendly and decent bloke, who I expect to do well this year. He is certainly very competitive.
I am looking forward to seeing how this series progresses. I know some people like it and think it is good television when people argue and fall out with each other. However I prefer seeing people getting along having a good laugh and working together. I am not a big fan of watching confrontation. I do also like seeing around the hotel they go to when they get kicked out of the jungle. It looks stunning. I am not going to predict who will win, as I do think it is pretty open this year. Plus I always get it wrong.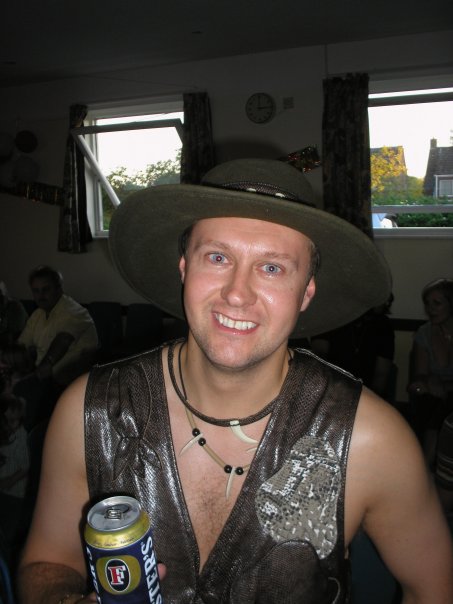 Strictly Come Dancing is reaching an interesting time. It has got to the stage this year where anyone could go. During the first half you can normally pretty much predict who will leave every week, as they are the worst dancer. At the minute with probably two exceptions everyone is at a fairly similar level. One bad dance or one dance style that does not suit could see anyone go. It is quite odd how I hate to see anyone leave but then forget about them pretty quickly when they do. As the old saying goes "That's Showbiz"
This year as I have said previously I do like Chris Ramsey. He is not the best dancer, but he is very entertaining. He had not danced in public before the show, so has come a really long way. Kelvin is very good and I think Oti is fantastic. They must be in with a real chance of being champions. Karim and Amy are fabulous. Saffron and AJ look great together and always put on a show. It is brilliant to see Anton have a great year with the lovely Emma Barton. It would be nice to see him in the final.
I am sadly a terrible dancer. Several years ago I went to one Salsa class and was so bad that I never returned. Recently I have been trying to learn the Cha Cha Cha via online videos. I am finding it so tough just mastering the basic steps. The way these celebrities learn a new dance style and routine every week and then perform it live on a Saturday night amazes me. They all have my upmost respect. The professional dancers on the show are like magicians.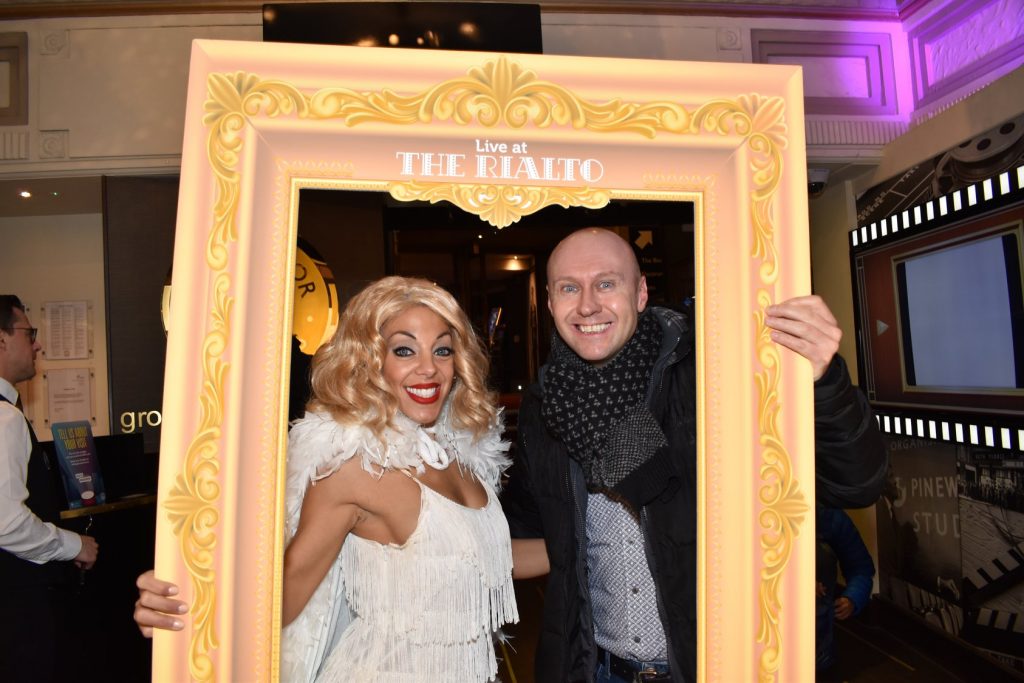 I went to England's 1000th International football match at Wembley Stadium against Montenegro with my dad. We went for a couple of drinks first in The Arch pub before heading in to the ground. Before the game we had some pizza and I had a cup of tea. This is a pretty standard pre-match routine for me. The game itself was the most comfortable and straight forward England home game I had seen for years. We won eight – nil and Harry Kane had scored a hat-trick by half time.
This did mean that the second half was pretty dull and a bit boring compared to the first half when the goals were flying in. I must say I was a little disappointed in the half time reflection on the milestone of this match. I expected to see more of the 1966 World Cup team on the pitch and being interviewed, as well as a bigger selection of former internationals. I few former players walked out to the half way line and some were interviewed. But I just felt that more should have been made out of the occasion. Nice to see Wayne Rooney get a decent reception as the country's record goal scorer.
Talking of receptions it was odd seeing Joe Gomez getting booed when coming on as a second half sub. He was obviously involved in the incident with Raheem Sterling but had done nothing wrong. I found this reaction very confusing. When a player steps out on to the pitch to represent the national team, they should have the fans full support. The win did mean we guaranteed qualification for the 2020 European Championships. The semi-finals and finals of which will be played at Wembley Stadium.
England then completed their qualifying campaign with a four- nil away win against Kosovo. Harry Kane scored his 32nd goal for his country. He is now sixth on the all-time scorer's list, just twenty one goals behind Wayne Rooney. If he can stay fit I can see no reason why he cannot beat the record. He really is one of the best forwards in the world. He creates so many goals as well as scoring them. May be I am a little bit biased but I do sometimes think that he does not always get the credit he deserves.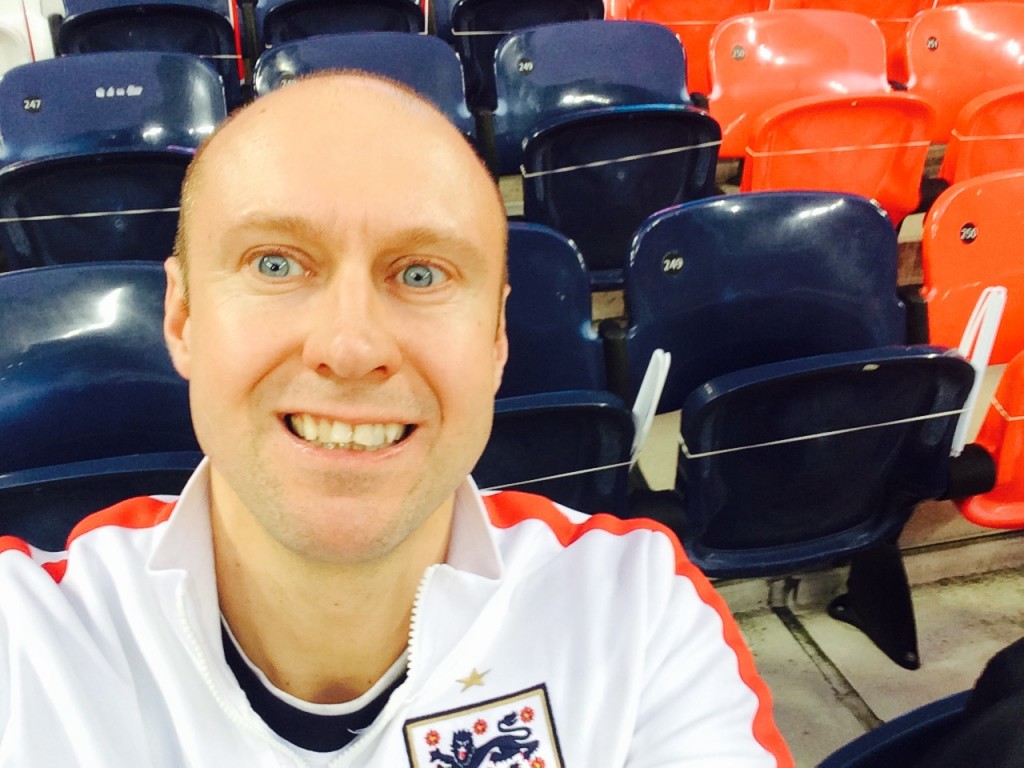 Tottenham Hotspur continues to disappoint. I was at the last home game before the International Break. We managed to hold on for a draw against Sheffield United with a little help from our old friend VAR. Which for the record, I hate. It really is taking the fun and passion out of games. You are not sure if you should celebrate a goal now in case it is ruled out. Fans are cheering no goals like goals.
The decisions take ages and nobody in the ground has any idea what is going on. That makes for a very strange atmosphere during the games. Finally it is putting the officials on edge, so they are making more mistakes than they would if it was not there. I wish they would just stop using it completely.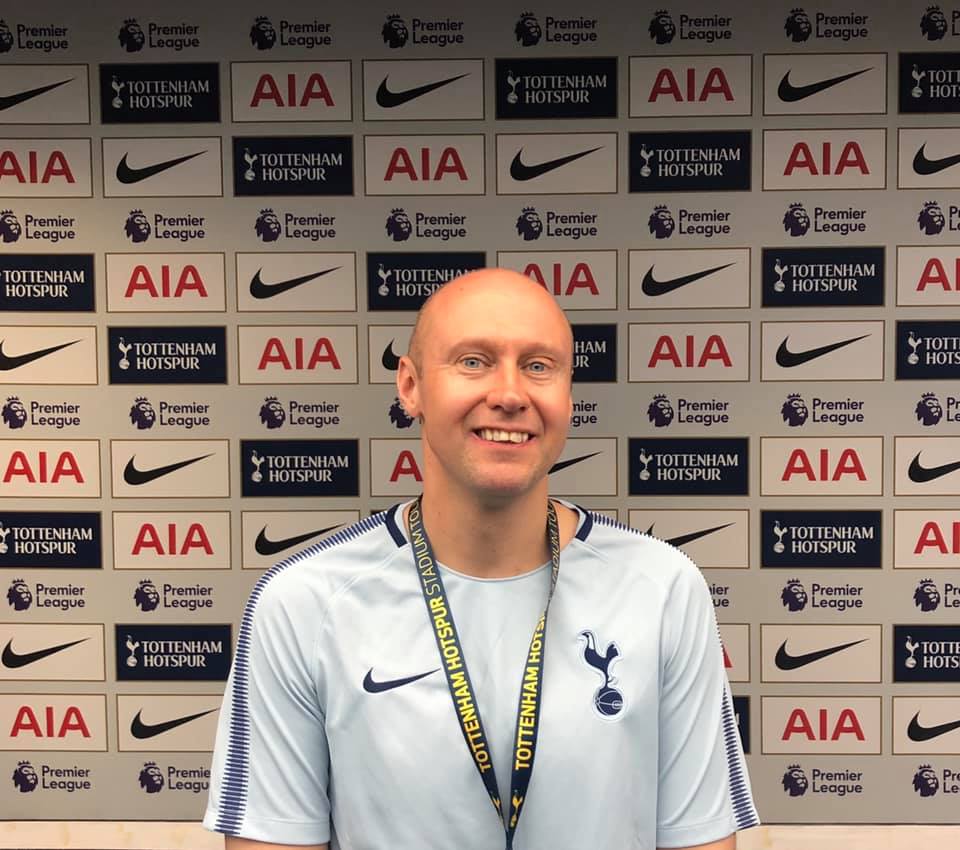 I am still in shock at Mauricio Pochettino being sacked by Spurs. I am a massive fan of his, he did an amazing job at the club in very difficult circumstances. I did not only love the manager, I loved the man. How he held himself, the way he spoke, his ideas and passion for the team. I just want to personally thank him for what he has done for us over the last five years. I am sad to see him go and although things have not been going well this season, I would still have backed him to turn things around. Cheers Poch, he is still magic you know!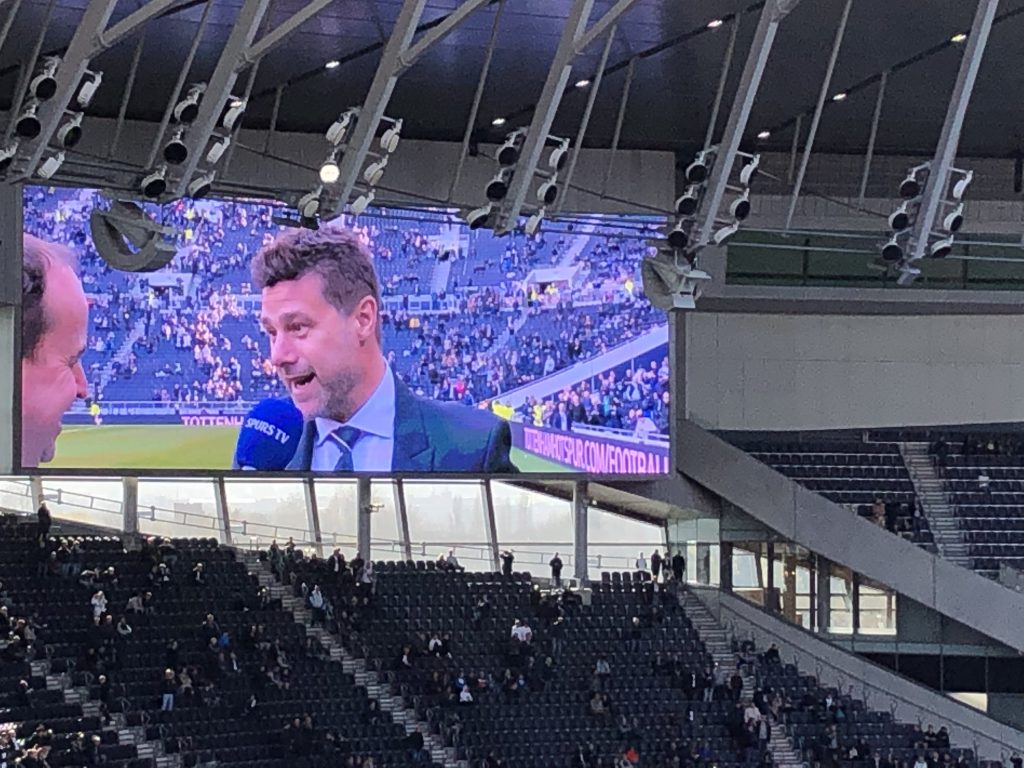 I have never been a fan of Jose Mourinho. I appreciate that he has been successful in the past. However he is the new manager of my club and I am completely behind him. I hope he does not moan as much as he has in the past or be such an idiot in some situations. We play West Ham United away this weekend, always a tough place to go. We really need to win as we are at risk of being dragged into the relegation places. Big match!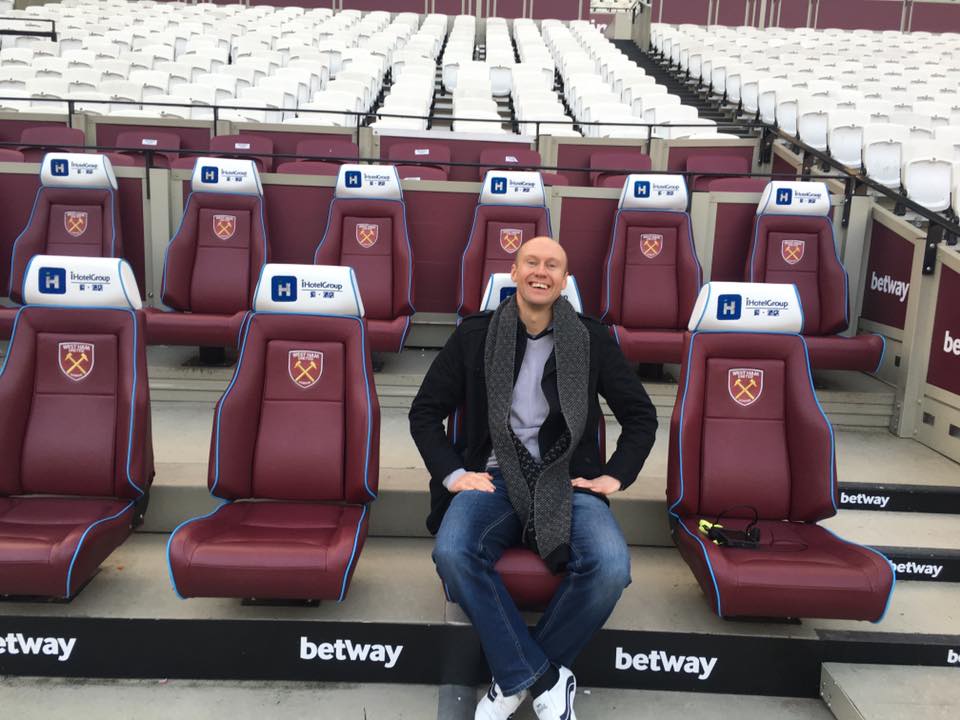 Have fun and we will catch up again in a couple of weeks. Cheers Neil.