I must confess I am on a little bit of a January health kick. There is no real reason for it other than it being just a small challenge to myself. I generally do eat reasonably healthily and try to keep fit and in shape, which for the record does become slightly harder every year, as you get older. The popular thing to do during the first month of the year is to have a break from alcohol, but with several fun events already in the diary. That was a non-starter.
There is seemingly a new angle this year with some people choosing not to eat any meat for a month. I fully understand the logic behind this but it did not really appeal to me. I have to admit while I often have and enjoy vegetarian meals I am happy to go on record as being a meat eater. I decided to see if simply cutting out three things that I really enjoy eating just for one month would make any difference to the way I feel and look.
I usually on a daily basis will have bread, cheese and crisps. This is a staple part of my routine lunch break during the day, every day of the week. For one month only I am trying not to have any of these items at all and also limit the amount of chocolate I eat. The way I am doing this is instead of having my standard midday meal. I have got myself some Kale, Spinach, Celery, Cucumber, Kiwi Fruit, Avocado, Banana and Coconut Water to make a green smoothie thing. That I am drinking instead of the bread, cheese and crisps.
I am doing alright currently and have so far managed to keep this up all month as it stands. It is actually quite enjoyable and I have even started experimenting slightly with other ingredients for the drink. I have also stepped up my exercise routine ever so slightly adding in a few extra sit ups every day and some sprint training. The key I feel to these things is to not constantly check results, as everything you do takes around the whole month to become a benefit. Therefore I took some readings at the start and will then do the same when the first month of 2020 has ended. It is nice to test yourself at the start of a new decade, I think.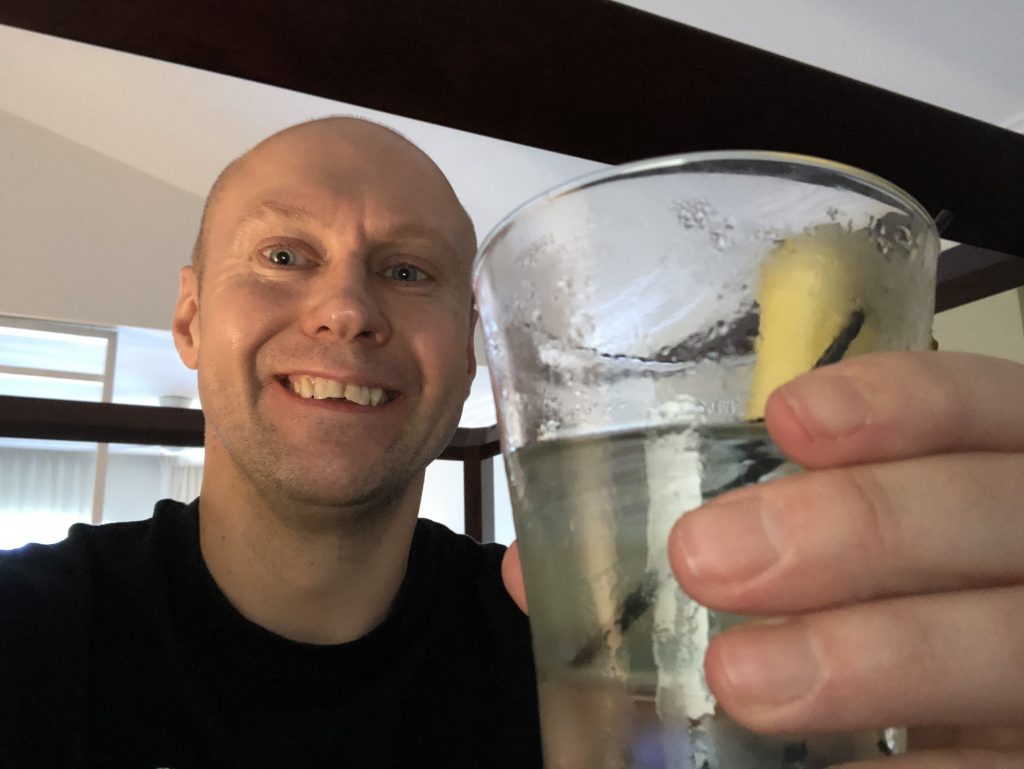 In December I went to the Doctors about something very small and just as a precaution I was sent for a blood test. As I said earlier I do try to eat plenty of vegetables and fruit in my diet plus take Vitamin and also Cod Liver Oil tablets. Much to my surprise when the results came back I got a call from my Doctor to tell me I had a slight Iron deficiency. I did not have any symptoms, so it did catch me out a bit. I checked to see which foods supply the best source of Iron. Weirdly as it happened I was already having most of the top ten suggestions regularly.
They gave me a short course of iron supplement tablets to take. That if you have never taken them without going into graphic detail will greatly alter the colour of something we all produce, which for the record was a bit of a shock at first. Anyway I finished the course of tablets. They did another blood test and I am now back operating at the right levels. This is not the reason for my current health kick by the way I had already decided I was doing that before this arose. I do not feel any different now my iron levels are back up but I do make a much better noise when I go through the airport security scanner.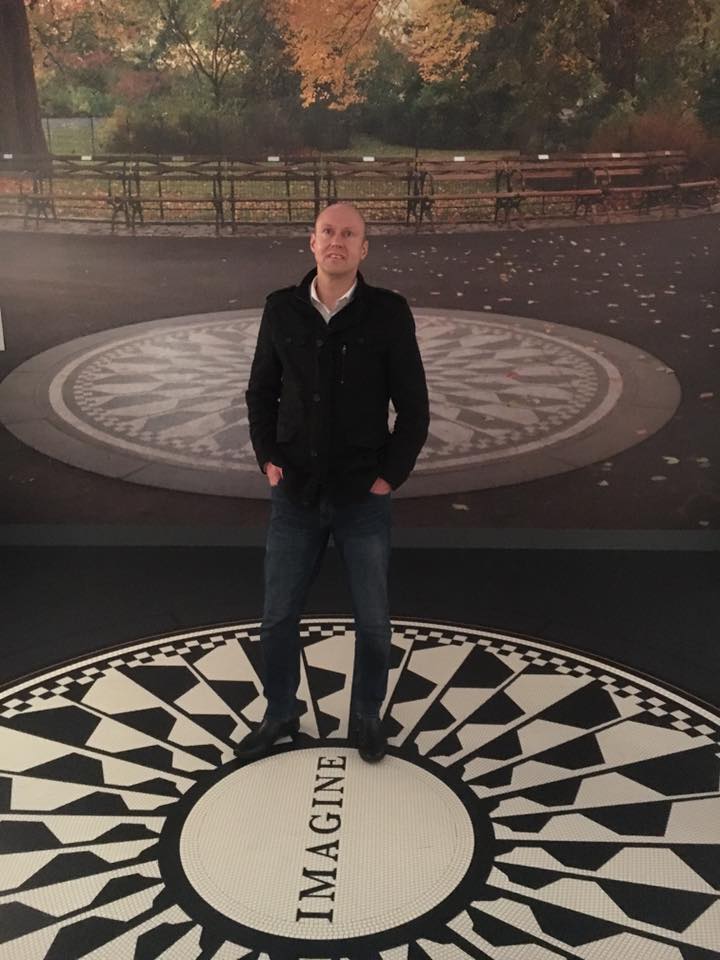 The first Saturday of January 2020 I went to a good mate's fortieth birthday party. That was a major factor in me deciding not to take a month off the booze to be honest. The very first day I met him was when I started a new job, where he worked and we ended up in the pub afterwards for a quick pint. Therefore it would have been totally wrong not to mark this occasion with a few beers. I must say it was a very classy and fun do at a bar and restaurant in Beaconsfield that I had never been to before. That is quite an achievement as I am not sure there are many pubs in the whole of Buckinghamshire that I have not been to at least once.
It was great to see him and a few people I had not seen for years, as well as meeting some fantastic new people. He does not really like or eat cakes, so his other half had the genius idea and making one from a mountain of doughnuts. They still put a candle on it and sang happy birthday but instead of having to cut it up afterwards, people could just help themselves to a doughnut. However as the evening went on it did turn into a very sweet inspired game of Jenga. It was great fun celebrating a top bloke's landmark anniversary. He is slowly catching me up at last.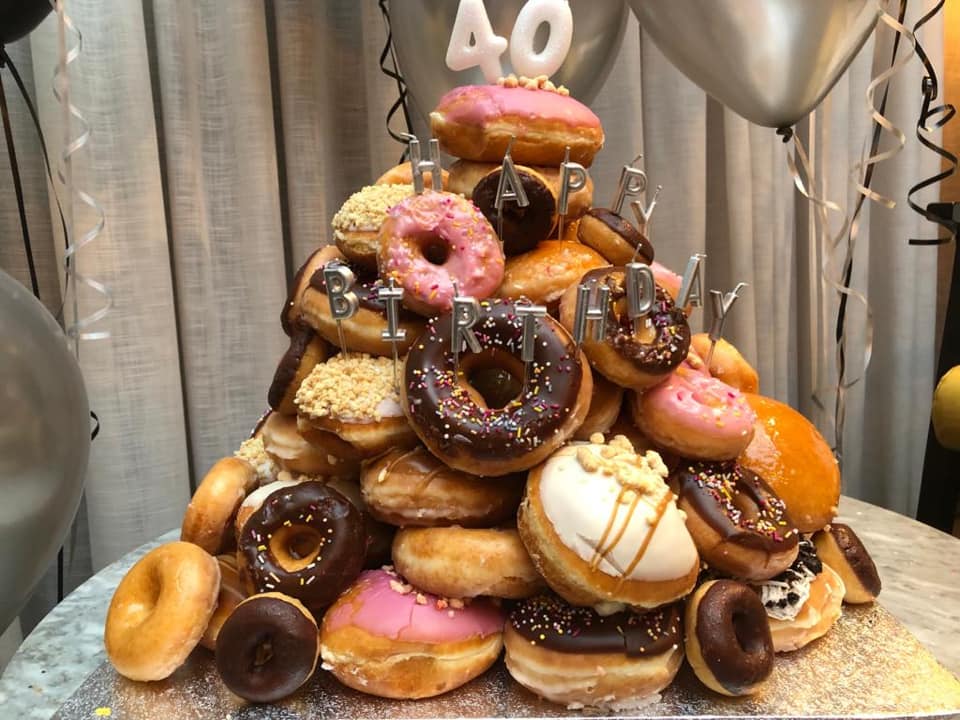 I was out when the first episode of The Masked Singer was shown on a Saturday night. I was aware it was happening but had no idea what it actually was. As I was travelling home I was reading on Twitter all about it and it sounded totally mad. Just for the launch weekend of it they had an extra episode on the Sunday night. Intrigued by what I had heard about the previous night's show, I decided to watch it.
Within the first couple of minutes I was thinking what on earth is this? It felt like I was tripping with the lighting, the look of it and those ridiculous costumes. Then add to that the bloke from the Hangover films, Davina McCall, Rita Ora and Jonathan Ross all playing an impossible game of guess who. You have got one of the strangest programmes I think I have ever seen. The even weirder thing is I then got sucked in to it all and was then desperate to know who all of the Masked Singers were.
It is I would say one of those shows like I'm A Celebrity Get Me Out Of Here where it is more fun to watch the show while being on say Twitter. There are plenty of good observations and jokes on there, which I found added to the enjoyment. Plus you were getting all sorts of celebrities having to go on there to deny they were on the show. I think my favourite was Peter Crouch having to come out say that he was not the singing tree.
I did also like how the panel were guessing the acts such as say Jamie Foxx, Dame Judi Dench, Helen Mirren and Samuel L Jackson and so far the celebrities that have been un-masked are Patsy Palmer, Alan Johnson and Justin Hawkins.
No offence meant to anyone involved but I do think that may be the panel should lower their expectations ever so slightly. It is all just good silly stupid fun. Even when I cannot watch it I still need to know who the latest celebrity to be revealed on it is. I suspect that will be the case until the end of the series now.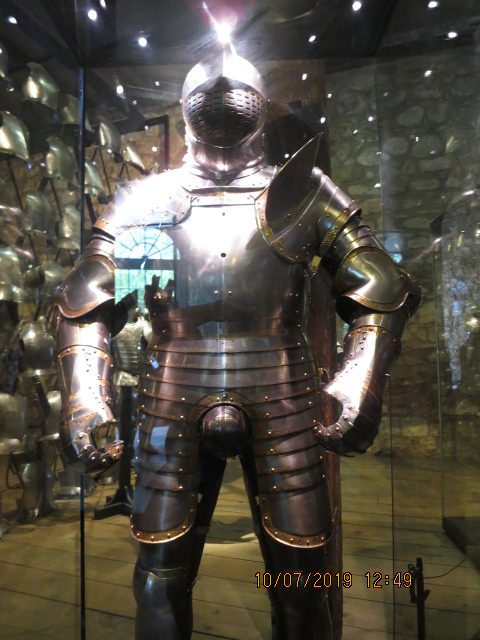 I appreciate Ricky Gervais is somebody you either tend to love or hate with very little in between. Personally I like him and do think he is really funny. I have watched most of his stand up shows and also seen him live twice. Doing some warm up gigs for his various tours. He is also pretty good on Twitter to. A lot of the things he says about people being offended by things make sense to me anyway. You have the right to not find something funny, but just because you do not, it does not mean you have to be offended, just do not laugh that is fine.
The reason I mention him is because he hosted the Golden Globes in America recently. It is a huge awards ceremony which covers film and television in the United States, much like the BAFTAS do in the United Kingdom. It was the fifth time that he had been asked by the organisers to present it. Therefore nobody should have been at all shocked and surprised by how he decided to play it. It was a room full of the Hollywood elite. I have only watched his opening speech but it is in my opinion brilliant!
He makes it clear right from the start he is just there to tell jokes and poke fun at things. There is no agenda or plan to score points. He is up there telling jokes that he thinks are funny or that amuse him. It is fair to say judging by the reactions on peoples' faces some of them were possibly more able to laugh at themselves than others. Which is again fine, we are all different.
There were some excellent, clever and funny jokes in there. The tone was about right for how he had set himself up to be, the annoyed host who almost begrudged being there, all just part of his shtick to make his material work better.
The fact that he was hosting and the way he did it attracted a lot of media coverage and interest. That is exactly why the organisers of this event would book somebody like him. That is what they want for their thing to be talked about as much as possible. As is the want of the newspapers, several of them took different angles, some went down the line of him being a hero for telling the truths to the film industry. Some accused him of hypocrisy. All he was doing as he said right at the start of his monologue was telling some jokes. You either find them funny or not. A lot of them made me laugh out loud and no body died!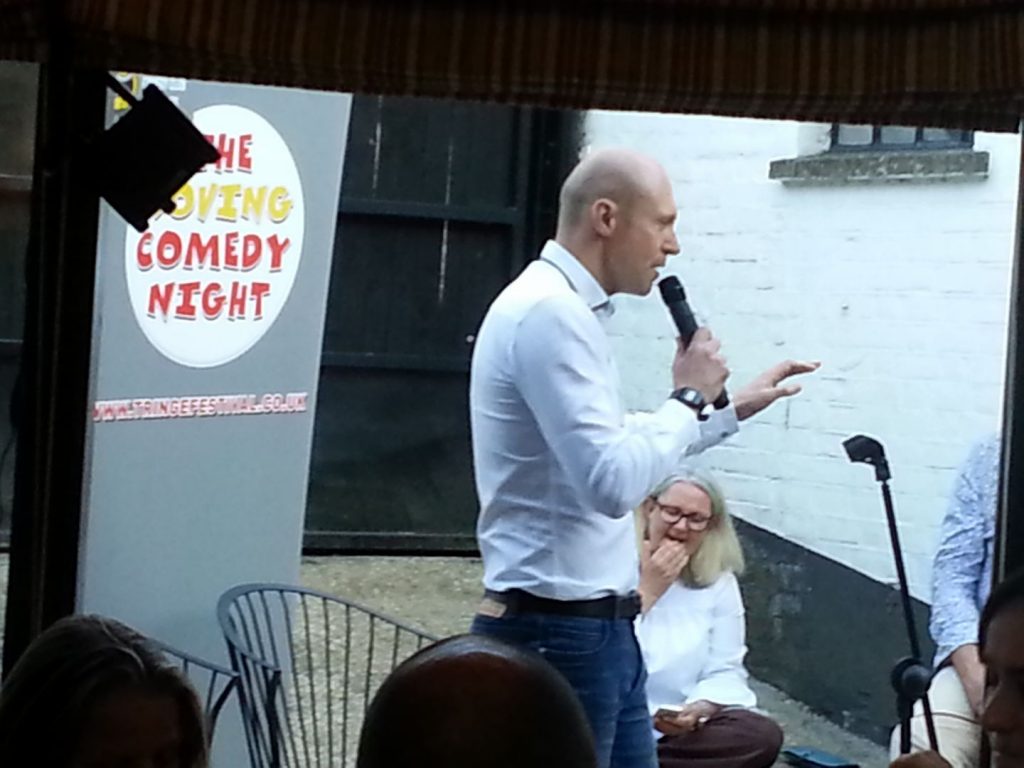 I paid my first trip of the year to White Hart Lane to see Tottenham get beaten by the Premier League Champions elect Liverpool. If I am honest prior to the game I was worried we would get thrashed, but as it happened we put in a much improved performance. I thought we were possibly a bit unlucky not to get a draw. Between me and you I would have taken a one nil defeat before the game. Next up in the league we are away to Watford today in a game we must win to I think stand any chance of qualifying for Europe this season.
Happily Spurs are still in the FA Cup after we managed to get past Championship side Middlesbrough at the second attempt beating them in a reply at our place. It was nice to go one up after just three minutes for a change, however despite another fairly early goal we still managed to make very hard work of the victory.
We travel to Southampton next weekend in round four. That will be another tough match. If we can get through that then we are suddenly only two games away from a big Wembley semi-final, which would be brilliant. But as ever I will be taking one game at a time, especially the way things are going this season.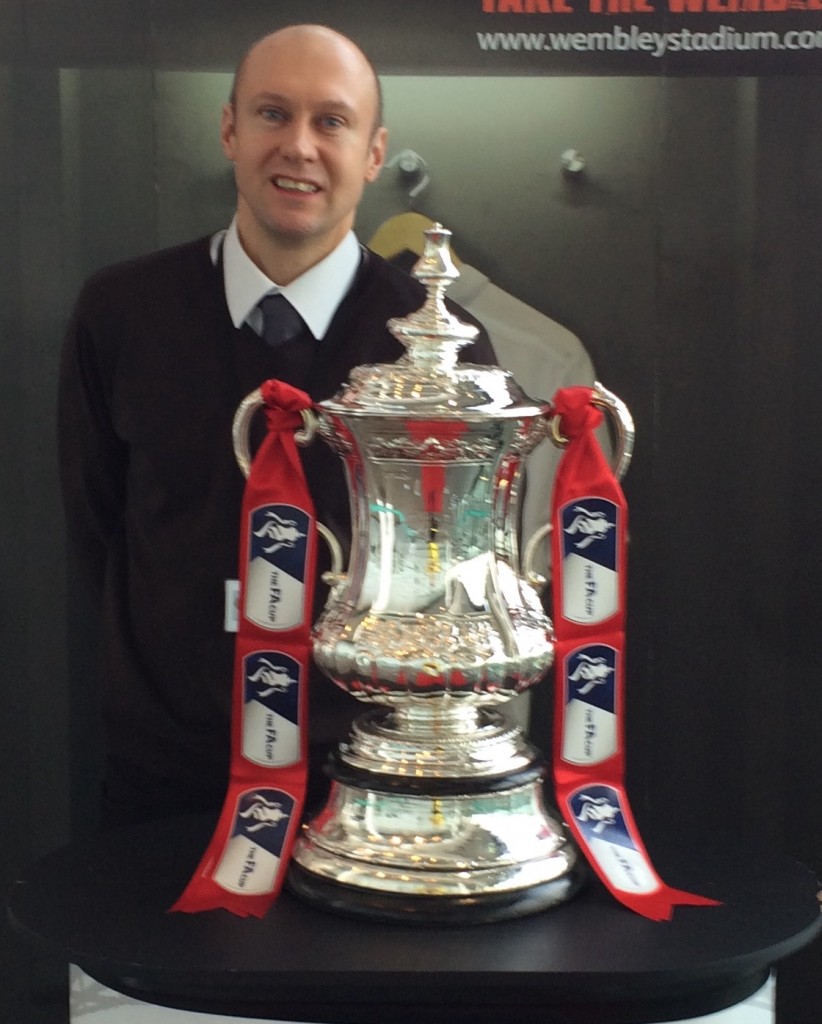 I am very excited for this coming week I am going to see my favourite comedian Frank Skinner in the West End. My sister got me the ticket for my birthday.
He is fantastic live, although I am a bit concerned as I am in the second row and he does like to chat to people does Frank. I will let you know how it went next time we speak.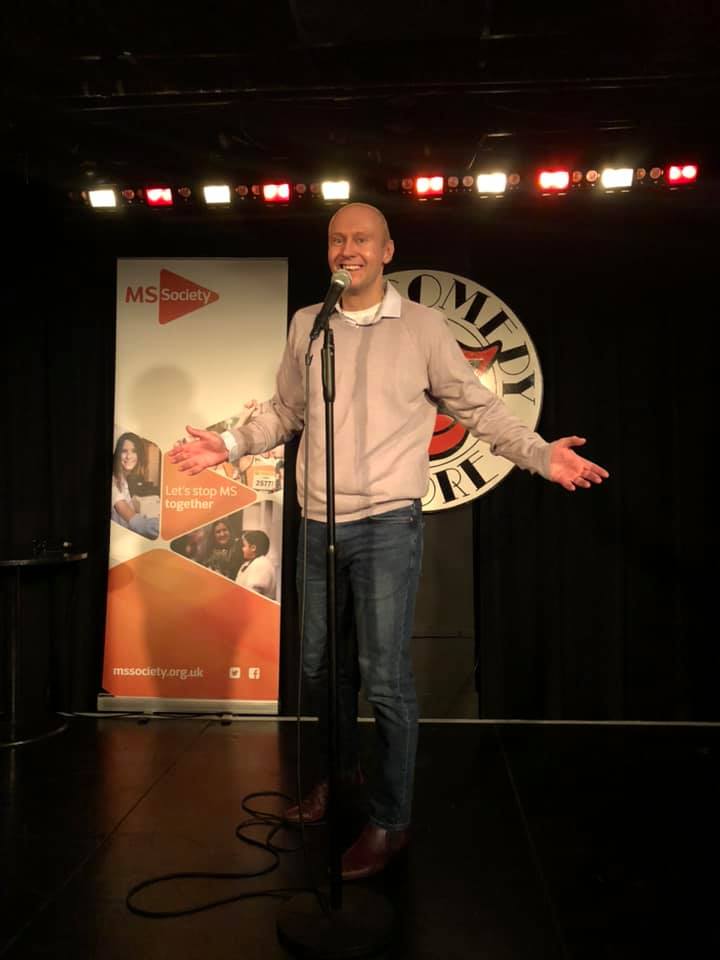 Have fun and we will catch up again in a couple of weeks. Cheers Neil