Everything is still a little bit strange and more and more issues are arising as a result of the ongoing fun and games. If you have received your exam results I hope you got what you were expecting, which seems very unlikely, if you feel that you have not been treated fairly do speak up and fight your corner. It is such a long time ago now that I got my A Level and G.C.S.E results I can barely remember how it felt. They have never been any direct use in helping me get any of the jobs I have had as an adult, so far at least.
If you are determined enough to pursue what you want to do, you will get there no matter what setbacks arise. I have still got over fifty rejection letters from various radio stations that I received before I even got my first paid gig in the industry. It took me until I was twenty-five to get my first full time presenting job. Therefore you have time on your side, you have got this and good luck for the future!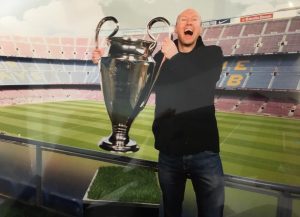 I have been trying to be a bit more social but I still favour outside meetings with people. That is just my own personal choice in the unusual constraints that are currently placed on our normal lives. A few weekends ago on the Saturday I went to a barbecue at a friend's place just outside Reading.
It was only a small gathering with five of us in total enjoying the sunshine in his garden. The host fed us with a huge selection of traditional Jamaican dishes, which were amazing! They included a few things that I had never tried before. It made me want to go back to the Caribbean for another holiday.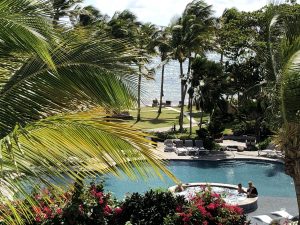 I had a great time eating too much good food and chatting while also enjoying a few drinks. I had booked a hotel in Reading for the night. It fulfilled my current requirements for these things. The following morning I had breakfast in a well-known coffee shop. They were also on top of the ongoing extra demands. That was the first inside food or beverage place I had visited since this lock down thing began. On the way back I stopped in to see a really good mate and his wife and their children in their back garden. I was not driving the person I was with was fortunately for me in charge of our transport.
My pal offered me a beer which would of course been very rude to refuse so I politely accepted. We were just planning to stop in for a little bit of a catch up as I had not seen them for over five months. It was a lovely warm and sunny day. We were all having a brilliant time chatting and laughing away. Anyway six hours and a few more beers later we finally left. But not before my friend's wife had fired up the barbecue and cooked us a tasty dinner. It was a wonderful afternoon spent in fantastic company, the time just flew by.
I had really missed seeing them. I cannot wait to see them all again at some point soon hopefully, probably in similar circumstances. It is so nice to be able to see your friends in person again. You realise how important they are to you and how they can instantly lift your mood. If you can and it is safe to do so I would totally recommend it. Things are getting better and you can start doing more as long as you follow all the rules and you are sensible. One thing we can take from this is that if you invite me round to your place there is a very good chance that I might overstay my welcome.
A friend of mine is an actor and a singer so he is not exactly having a great time work wise at the moment. Most of his jobs for this year have already been cancelled sadly. It must be really tough when all your income is stopped suddenly through no fault of your own.
He is an amazing performer and such a lovely person. His name is Mike Sterling and he actually sang at my fortieth birthday party. He was due to be in Spain now working out there for the next month but like seemingly everyone else this year all his gigs were postponed and he could no longer go there.
This is proof of what a nice bloke he is last Friday he did a special online gig to raise money for a charity in Spain that he would have been working with if he could of made the trip. It was on Facebook and came live from his house. He had set it all up perfectly with a nice stage backdrop featuring some of the huge musicals that he has starred in. It looked and sounded great as did he in his suit.
He did an hour show, singing a mixture of songs from the musicals and standard classics. His voice is spectacular. It did feature a guest appearance from his youngest daughter. She must be about eleven or twelve now. I remember when she was born which I must confess makes me feel very old. She was absolutely brilliant doing a bit of Ed Sheeran with her dad. I watched it online with a nice cold bottle of beer. I really enjoyed it but I am looking forward to hearing him sing live in a theatre once again at some point.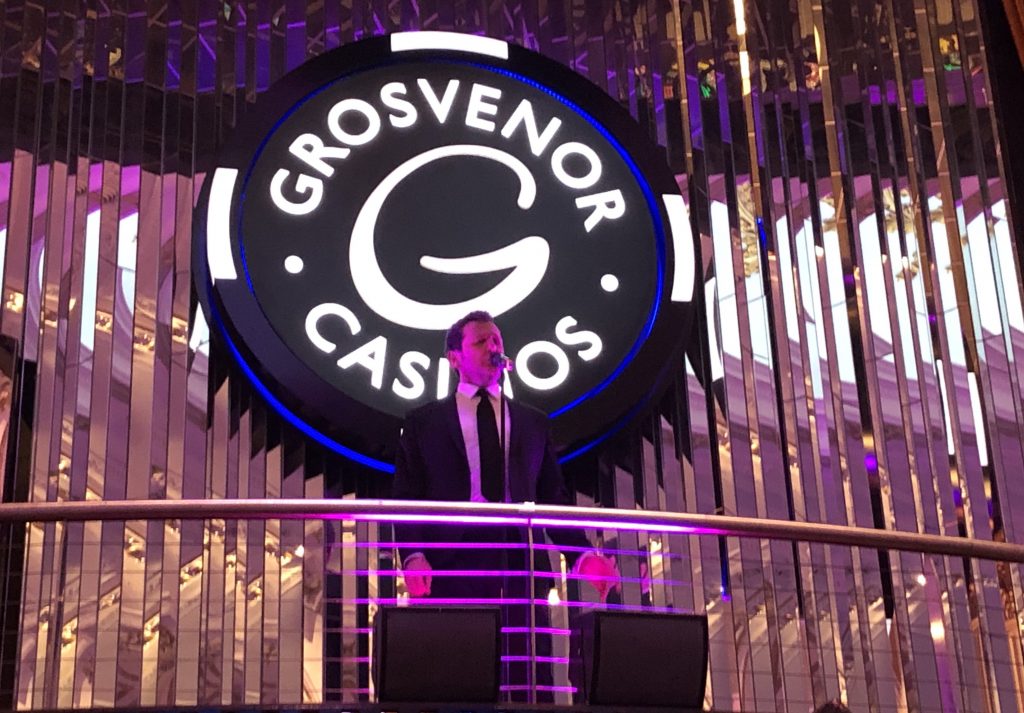 I first remember becoming seriously interested in radio when Fox Fm launched in Oxford. There were adverts and news reports about it on television. I saw inside a radio studio for the first time and guess it switched on a light inside my head somewhere.
Fast forward a few years later to when I was attending Aylesbury College. A brand new radio station launched in the town I was born in Aylesbury. For me it was exciting and I started listening to it from the start. It was called Mix 96.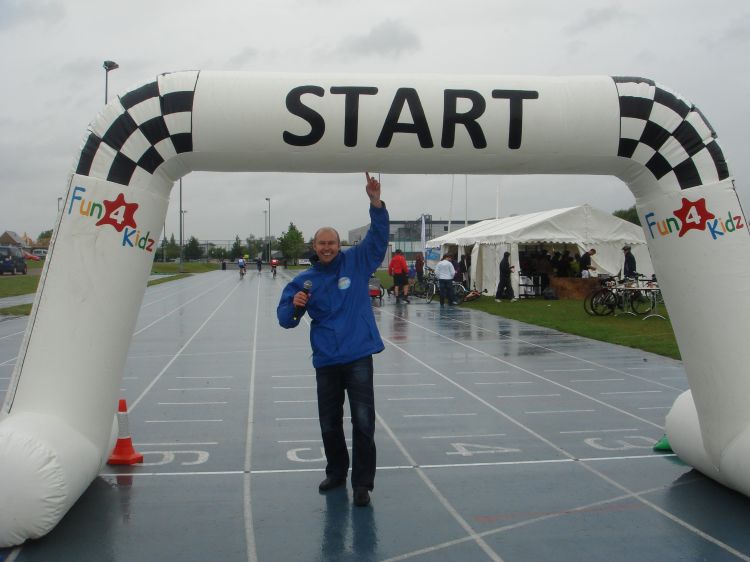 At this time I was doing a Travel and Tourism Course and an A Level in Physical Education, while also thinking that I could still become a Professional Footballer. When I realised I was never going to make it as a footballer I then decided that I wanted to be a radio presenter. I wrote to Mix 96 to enquire about Work Experience. To my surprise they got back to me and offered me a week there. I am not sure who made that decision but whoever it was, thank you very much.

I somehow managed to convince my lecturers to let me do it even though it did not relate to my course at all. I had a great time there everyone was so nice and helpful to me. They all took turns to be stuck with me for a bit so I could see every aspect of the station. I learnt a lot. I even got to sit with Jon Earley during the evening show. I thoroughly enjoyed my first real taste of radio.
This was during the first year of Mix 96's existence. Thanks to my work experience stint I did end up going along to the Mix 96 first birthday party at Stoke Mandeville Stadium with Jon and Max Hailey. I remember there being some live music and a bar area. I must confess it felt really cool hanging out with all the presenters at such a big event.
On the suggestion of the presenters at Mix 96 I then joined Stoke Mandeville Hospital Radio to get some presentation experience with the aim of one day getting on Mix 96 myself. I used to send regular demos to the Programme Controllers at Mix. If they got fed up with me they never showed it, which was very decent of them.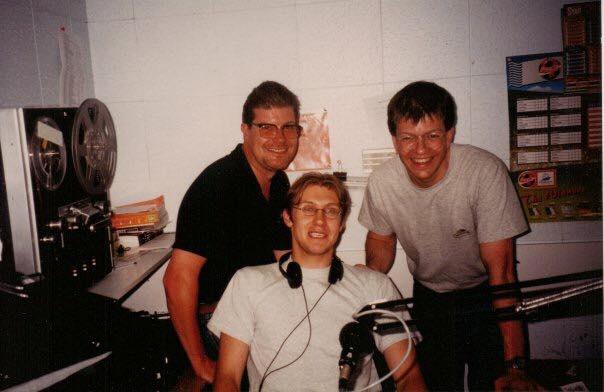 Three years later thanks to Colin Morton and Pete Simester I had an in at the station at last. I came in as a volunteer to collect and read out all the local football results on the Sports Show with Colin on a Saturday afternoon. This led to me going to my first fireworks night that the station used to be involved in at the Aylesbury Rugby Club, but more on that later. I was so happy to be on the radio in my home town even though it was for about one minute a week at that stage.
From here I then ended up there on a Sunday morning producing the Phil Angel Show from the studio. It was a recorded show so I had to play everything in myself. Another step forward! It was a slight bit of confusion that led to my first live show on Mix 96. Pete Simester agreed to let me cover for Phil one week when he was away. He thought I was going to record the links and play them in like I did for Phil. I thought differently and did the whole two hours live. It went alright and I had made my debut doing my own show.
As time went on I ended up presenting the Sports Show myself for several years. I also did the Saturday Night Party Show for a while. It then got to the point where I was covering the evening show when the regular presenter was off. I really enjoyed doing that and it was at that point that I finally felt I was starting to establish myself at the station at least a little bit.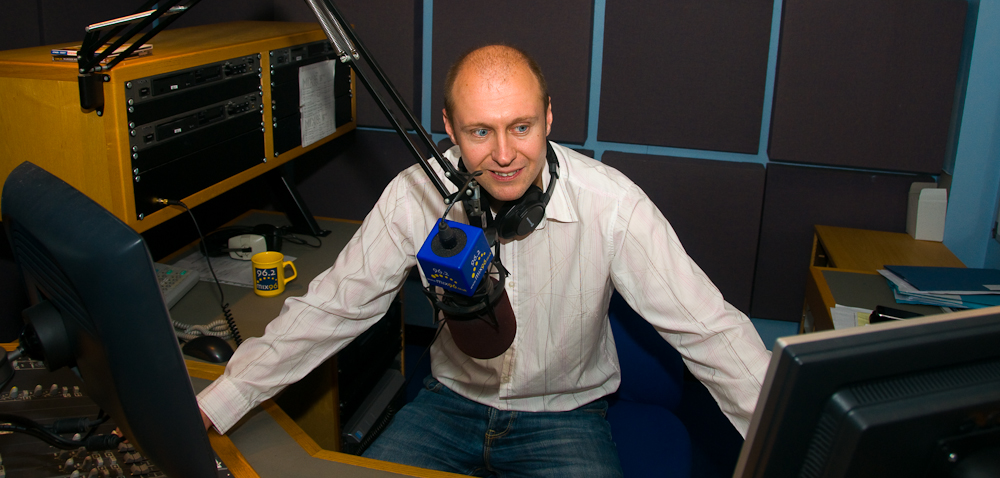 From there and thanks to one of the presenters shall we say leaving a bit sooner then we and even they were expecting I got six months presenting Drive Time on Mix 96. Seven years after first walking into the place for work experience I had now made it to presenting a regular show during the day. Glory Days! Dreams do come true!
I then moved to the morning show for another six months, which was a lot of fun. At that point a reshuffle put me back to just the sports show, which I had continued to host. This ultimately led to me leaving for Yeovil to work at Ivel fm. After five years in Somerset I then returned to Buckinghamshire. Thanks to the legend that is Danny Cox I managed to get a weekly Saturday Afternoon show back on Mix 96. I felt I was home. It was brilliant to be back. This led to me hosting the Evening Show for a couple of years and being in charge of the events team.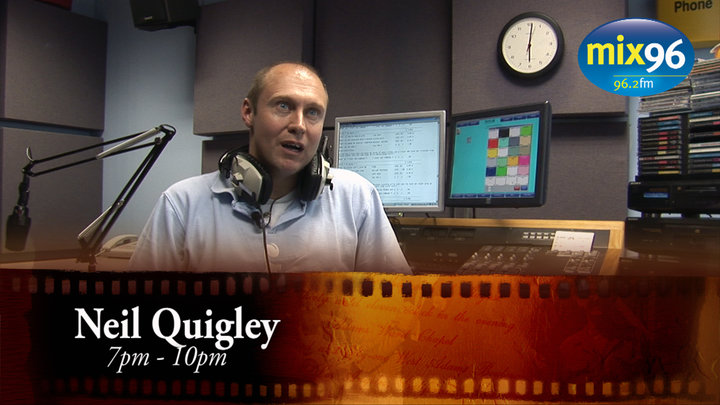 As head of events I had to organise and produce the Fireworks Night at the Aylesbury Rugby Club and the Christmas Lights Switch On in the centre of town, as well as many other events and occasions. I was also covering the Morning and Afternoon Shows when people were off.
I had such an amazing time and lost count of how many shows I presented from the famous Friars Square Studios. I was lucky enough to work with so many talented and fantastic people at the station over the years.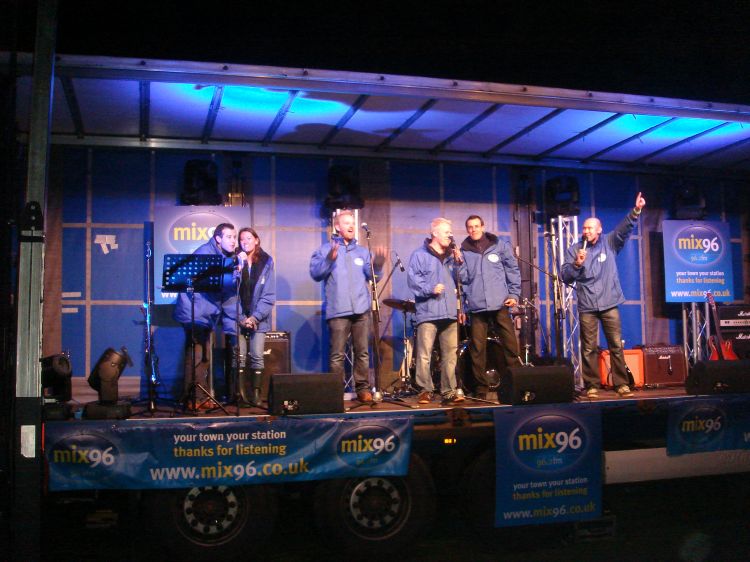 I had an absolute blast. I was honoured to be on my hometown radio station for in the end quite a long time. From work experience to presenting most of the programmes on the station at one time or another it was all great! The laughter, the fun and everything that went on behind the scenes that were often actually more amusing than what was happening on air.
Why I am suddenly reminiscing about my time at Mix 96 you might very well ask? It is because from next month Mix 96 how we know and love it will in effect be no more. Firstly my thoughts are with all my friends at the station who will be losing their jobs. It is so sad. My mate Nathan Cooper has been there for over twenty years, he is basically part of the furniture. I think he might be like the Ravens at the Tower of London.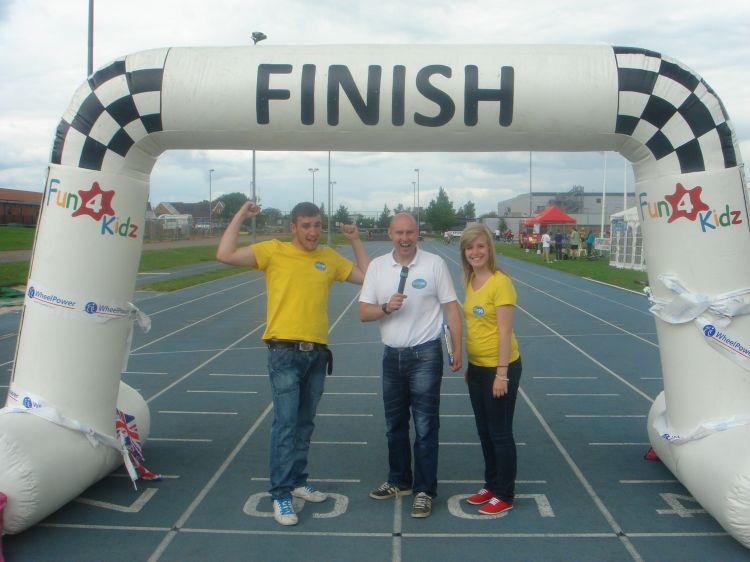 From next month the station will become Greatest Hits Radio and the name Mix 96 will be no more. It will still be on 96.2fm but the presenters will all be different. This has happened to a lot of other radio stations I have worked at already.
But Mix 96 as far as I was ever concerned was my local station. Thanks Mix 96, I will miss you. All the best for the next chapter in your life! To quote my favourite Spice Girl from one of her solo hits "Never Be the Same Again".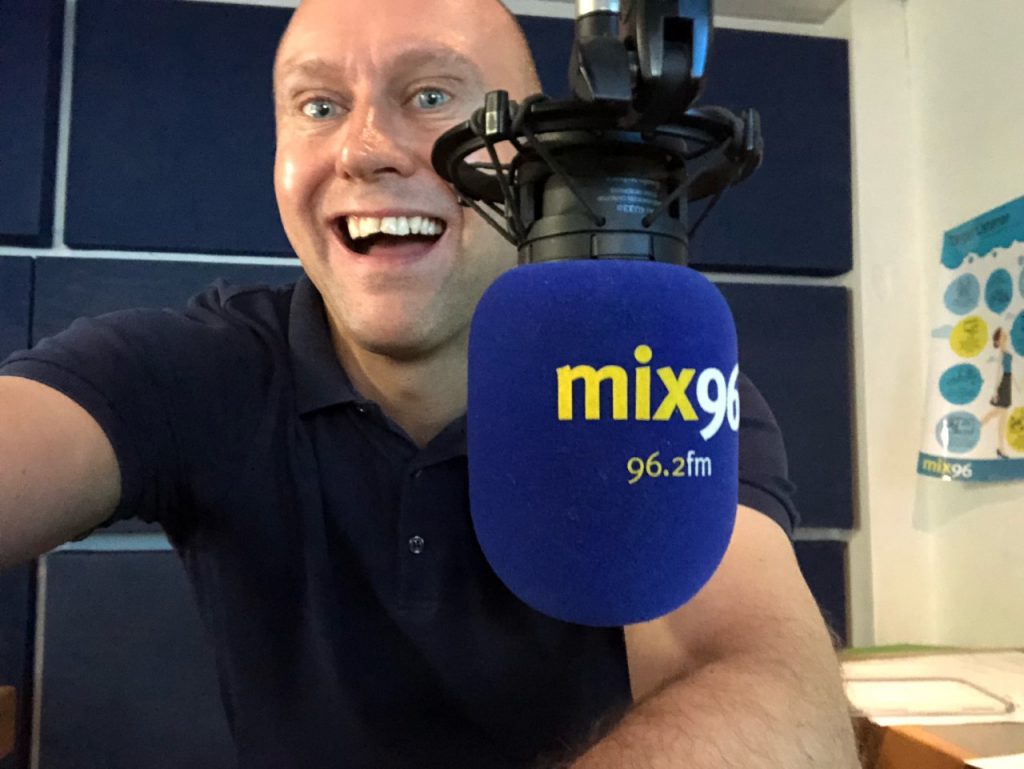 Last Sunday 16th August was the forty-third anniversary of the death of Elvis Presley. He was just forty-two when he died at his Graceland mansion in Memphis. I am a big fan of "The King". A few years ago I was lucky enough to visit Memphis.
I did the VIP Tour of Graceland. It was amazing to walk through his house and see all the spectacular rooms. I am not a believer of these things at all but there did appear to be a presence in the place and a special feel to it.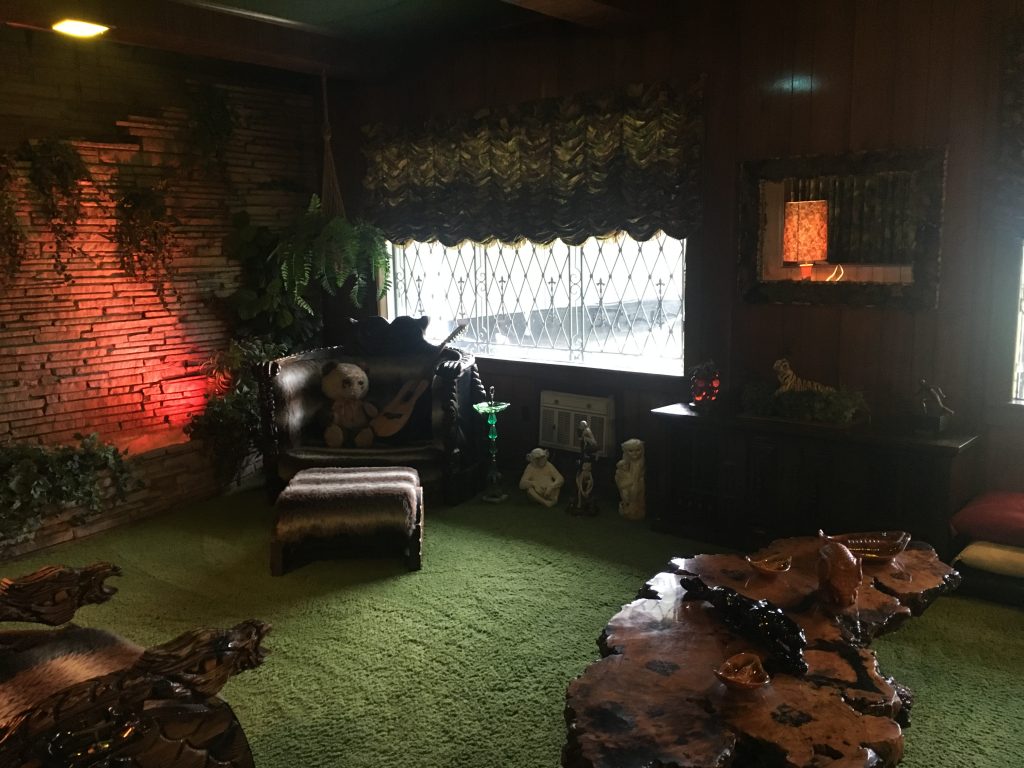 He had a Racket Ball Court and Gym area built away from the main house. There is a piano in there. The day he died he returned from a drive and played a few songs on it including "Blue Eyes Crying in The Rain" That was the last time Elvis ever sang.
Right at the end of the tour I had to put on some white gloves for the chance to hold one of Elvis's own personal microphones. That was a big highlight for me.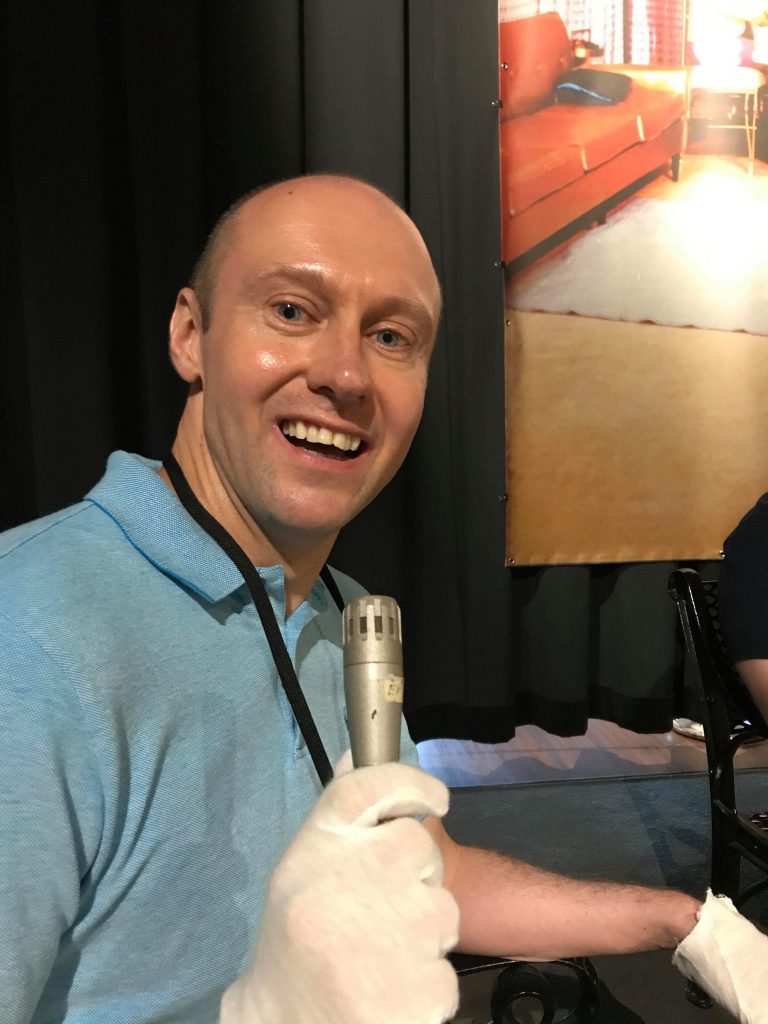 While in Memphis I also went to Sun Studios where he recorded his first ever record. Originally as a present for his mum as they offered the chance for people to come in off the street and pay to record.
A long time after this the owner Sam Phillips invited him back in to record a few other songs and as they say the rest is history.
As part of the trip I also went to Nashville and Studio B which is where Elvis recorded a lot of his best known songs. He installed different coloured lights in there and he would alter them to get the right mood for the song he was recording.
He could not find the right atmosphere for "Are You Lonesome Tonight" so in the end he ended up recording it in the dark with all the lights off. He suffered from insomnia so his recording sessions were often overnight starting around 6pm and finishing at 6am!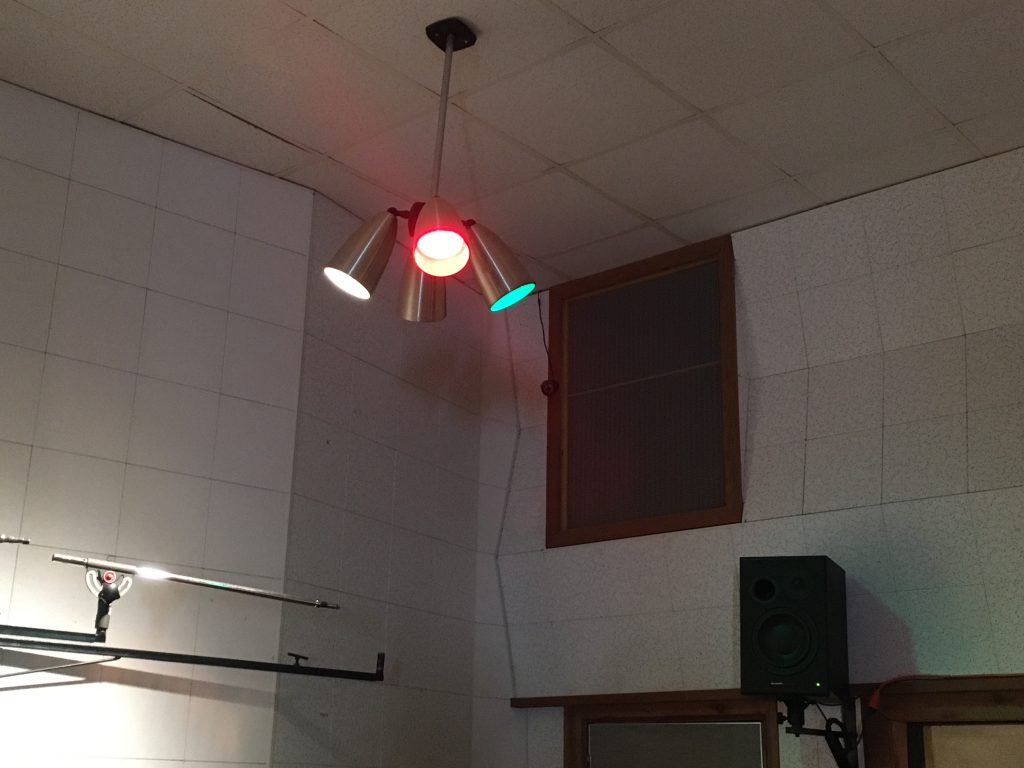 The voice, stage presence and the way he inhabits each song in my opinion makes him the best singer and performer there has ever been. This really shows when he has the full TCB Band behind him. He is the one conducting everything from the front.
He had the best musicians and backing singers in the business, which all added to the overall quality. I would recommend you watch some of his early seventies stage performances. They are as close to perfection as you can get.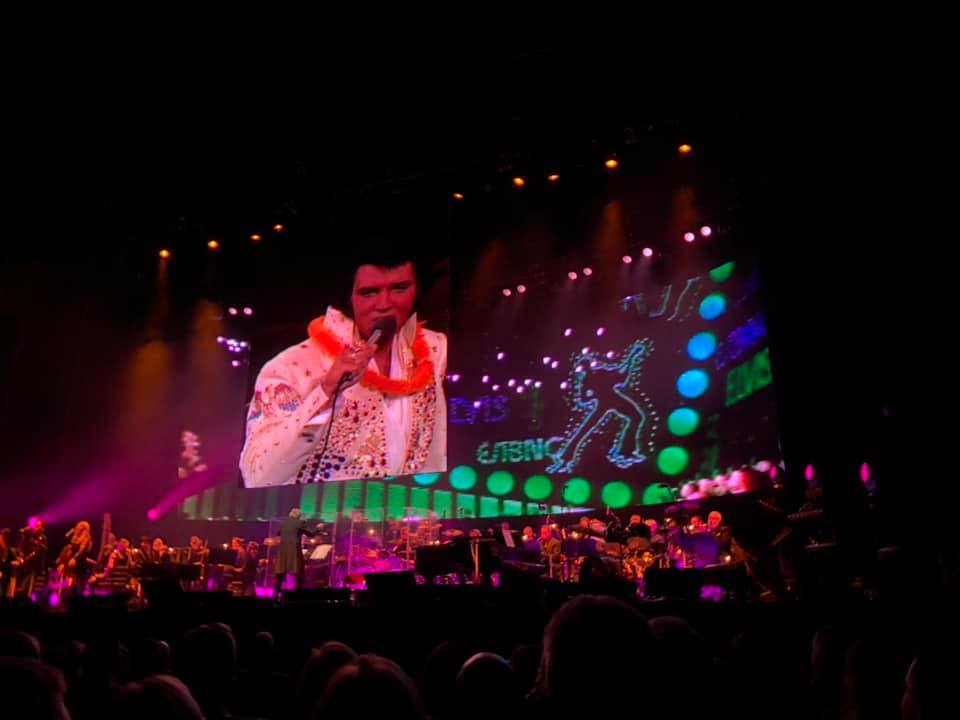 I have now managed to get fully up to date with the Netflix show After Life. Series Two for me was about the same as the first one in that it was easy to watch and it had a nice mixture of sadness and comedy. Ricky Gervais seems to be on a mission to make legends of comedy say the worst swear words he can think of on screen.
It is not a laugh a minute programme but there are lots of big laughs in it. I guarantee you there are jokes in there that you would not find risked in any other sitcom. I just need to wait for him to finish writing and then film series three. Although I reckon it will not be released until next year at the earliest. But it will be worth waiting for though, when it finally arrives.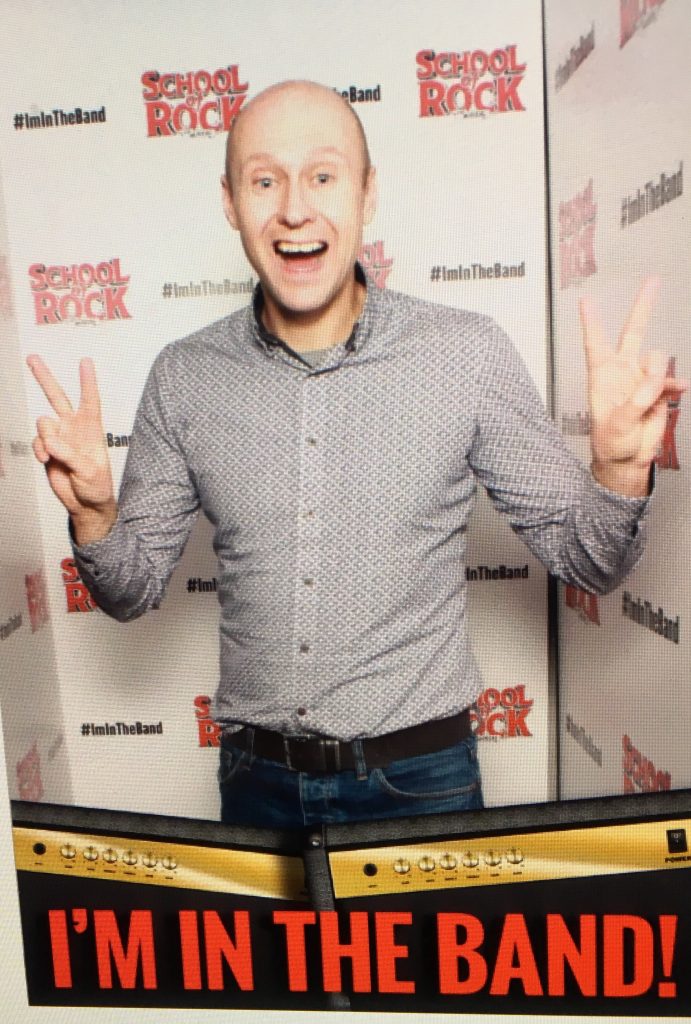 You can listen to me still on Saturday afternoon between 2pm – 4pm on Radio Ninesprings https://www.radioninesprings.co.uk/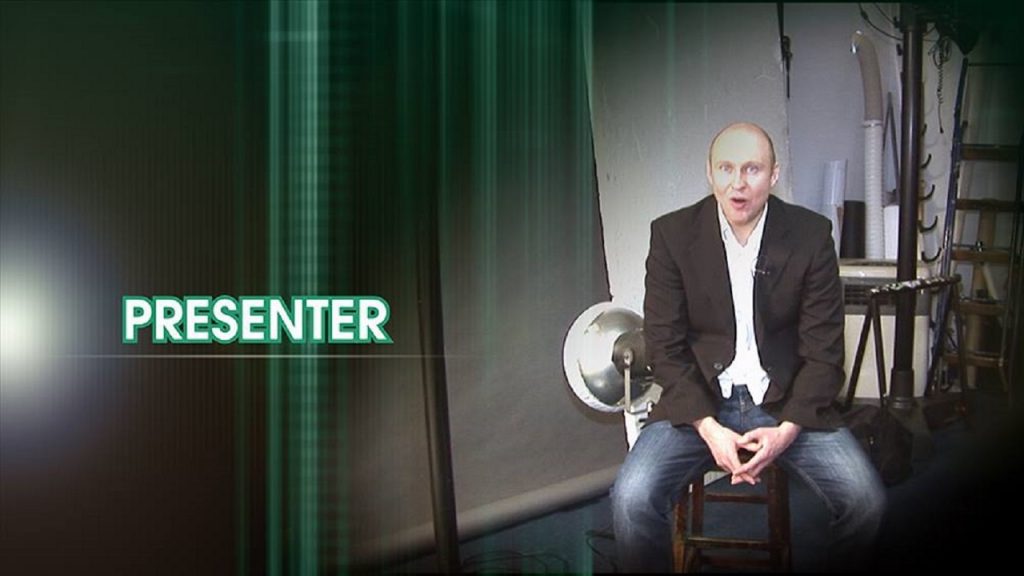 Have fun and we will catch up again soon. Stay safe! Cheers Neil.