It looks like the current way in which we are required to exist will continue for a while still yet. A return to how we would all like it to be appears a long way off. Restrictions across the United Kingdom look like they will get tighter everywhere in the coming months. It is tough and difficult at the moment but it will improve. I am trying to accept everything with good humour and trying to laugh and have a bit of fun still at every opportunity.
All anyone can do at the minute is to make the best out of every situation while looking after themselves and those around them. There has never been a time before in my lifetime where our actions can have such a big effect on those around us. We need to think and be aware of what is required of us in certain situations. I am still not going out much at all but when I do I try to make sure I follow all the rules. The NHS is in danger of being overwhelmed potentially and that must be avoided in all of our best interests.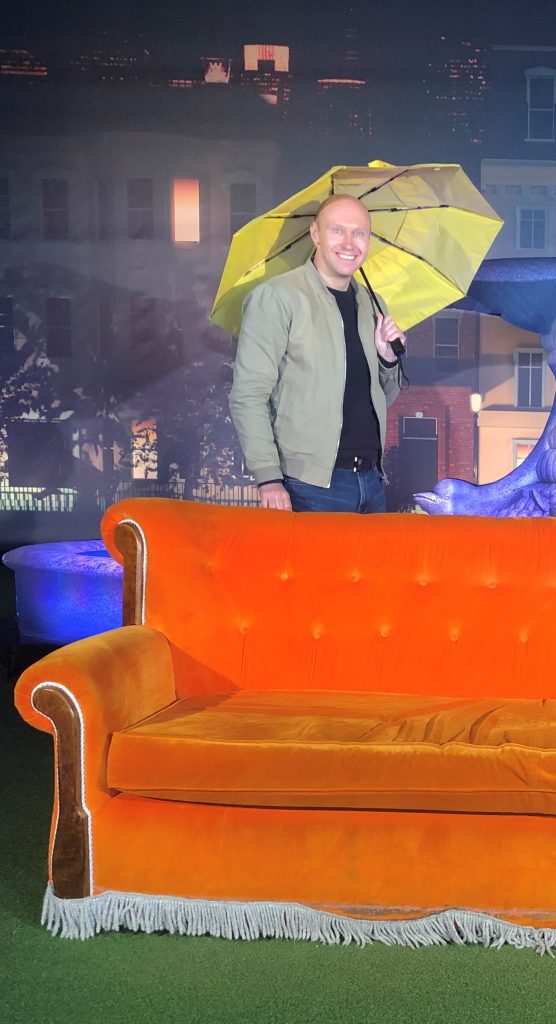 Last weekend I went to Devon for a mini break with my girlfriend. It is nice to have a change of scenery as often as possible I find, due to the fact that my life does feel a lot like Groundhog Day currently. We had booked an apartment on a Holiday Park in Woolacombe. It was the first time that I had stayed at a camp like that since I was ten. We drove down there on Friday afternoon. We left just early enough to avoid any traffic, which was a bit of a result.
On arrival we picked up our key. They came out to the car to greet us and give us what we needed so there was minimal contact. Once we had unloaded the car we had a cup of tea and then popped out to see what the onsite pub was like. They had an app for the whole site that you could use pretty much anywhere you were including of course the pubs and bars. They had an outside area under cover at the front so we had a few welcome drinks there.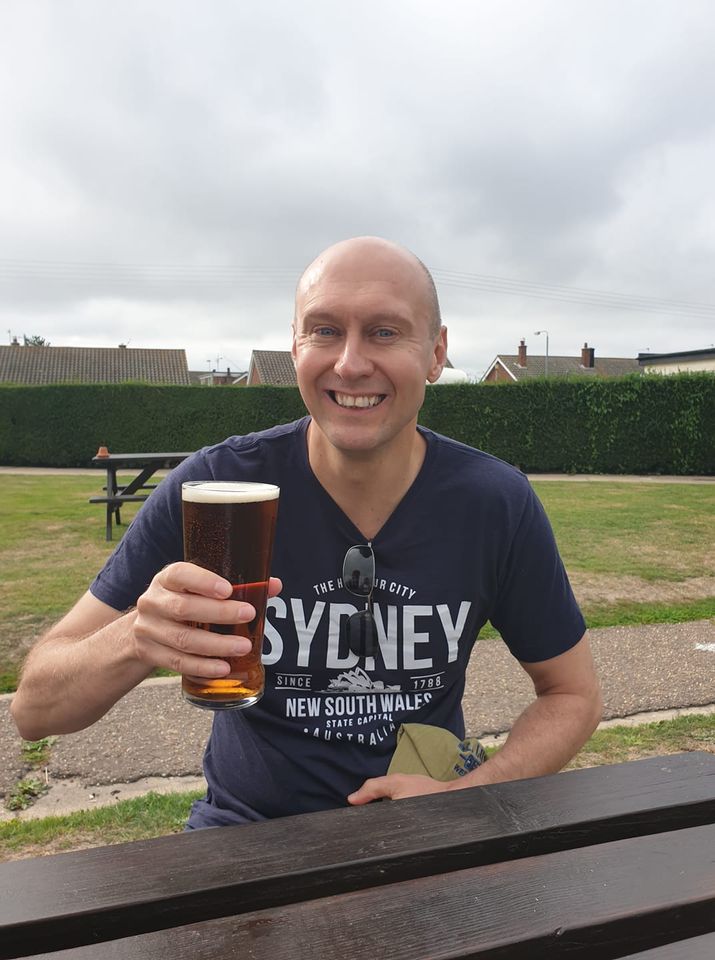 To make things easy on the first night Lynda had pre-made a lasagne that we just had to cook in the oven. So we came back from the pub to enjoy that with some garlic bread and a few glasses of wine. The accommodation was basic but perfectly fine. Everything was self- contained plus it was only a five minute walk from The Old Mill. As it had been a fairly long drive (for her) we just had a relaxing night in.
After a pretty leisurely start to the morning we had a quick walk around the Holiday Park to see what there was and what was at the time still open. The beach was a forty-five minute walk or a seven minute car ride away, so we hopped in the motor and drove down to the car park on the sea front. We went for a nice walk along the sand and even down to the sea, which I can confirm goes out a long way on that beach. It was the first time that I had been down there. The beach is huge and the views from it are very picturesque.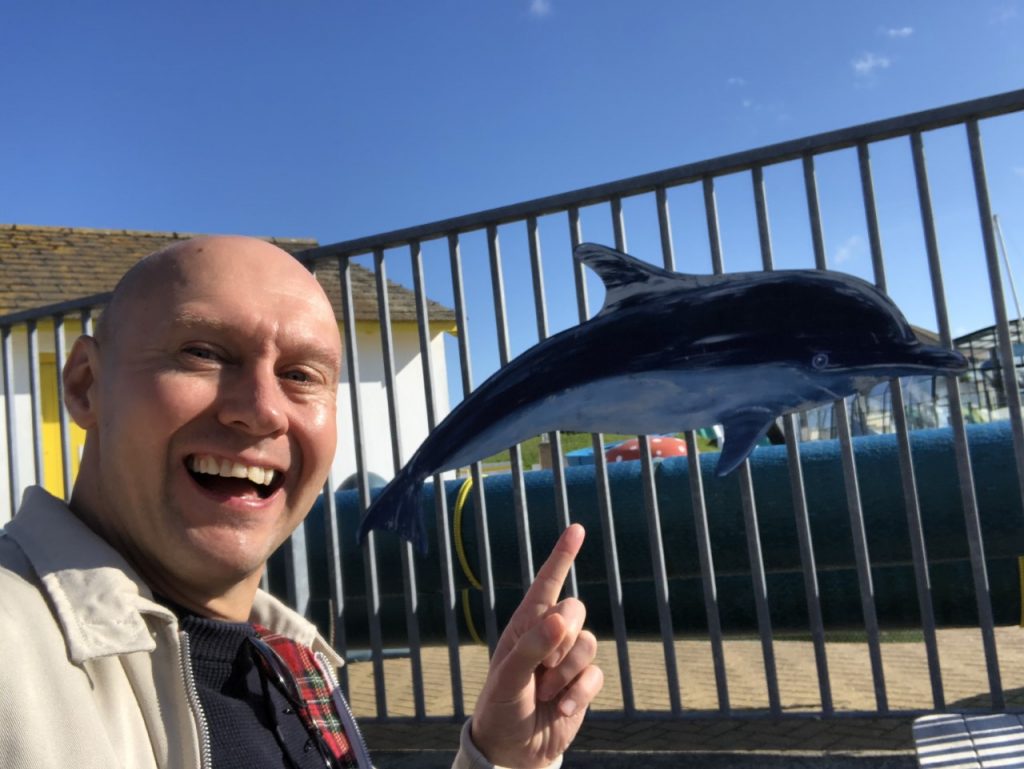 Then with our lungs full of sea air and our trainers full of sand we got back in the car and went back to our temporary home. The App that we used in the pub could also be used to have food delivered to your apartment, so we got some baguettes sent over. I had fish fingers in mine as basically I am still just a big kid.
The place was busy but not totally packed. It was Covid friendly with the staff and all the guests sticking to the rules. It was well organised. That evening we went and had a meal at the pub. Once again we were well looked after. Everything was safe and we had lots of space away from the other customers.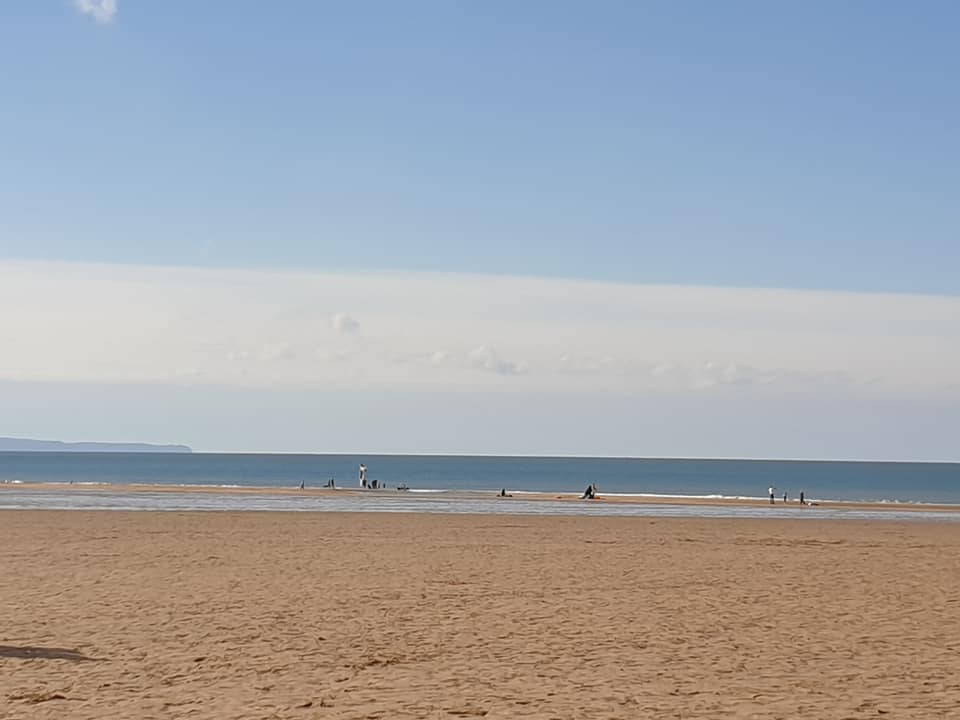 On the Sunday we just chilled and took it easy. We had another stroll round stopping for a drink outside one of the bars. Again the App did the business the drinks were delivered with minimal human contact. It is not the way I really like to do things and one of the reasons I do not venture out much.
But in these times it is the best and safest way for all parties involved. To finish the last full day we had another of our now famous Baked Camembert and Wine nights. This time we had it with Chilli Jam and Garlic Bread. Trust me it tasted amazing!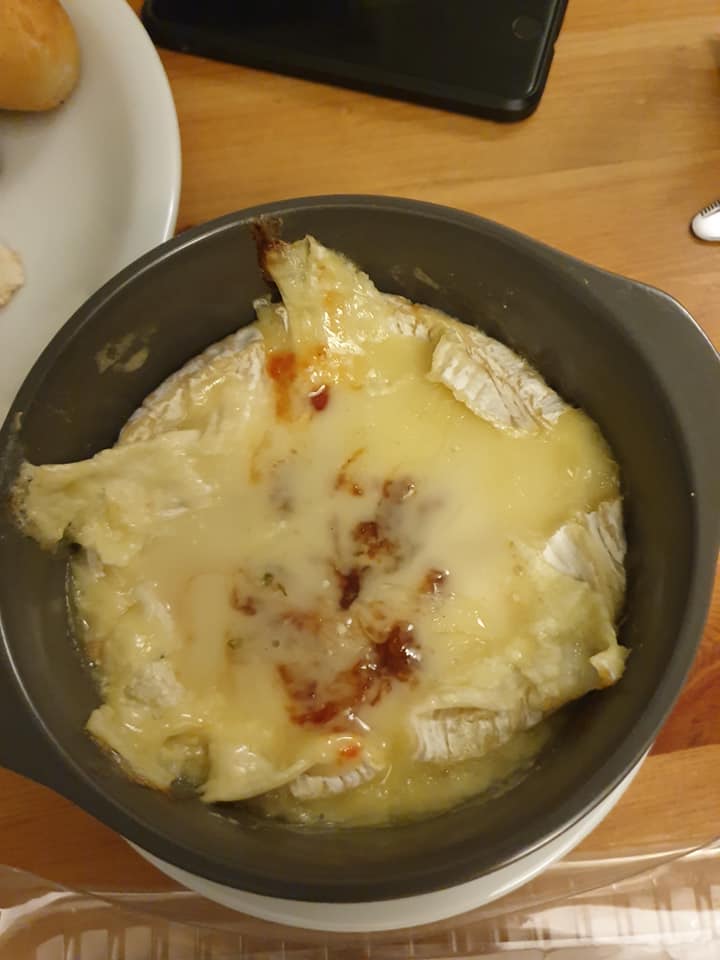 We came home on the Monday morning. You had to leave the place by ten o'clock. To make sure we were on time I set the alarm on my phone for eight, not realising the battery was very low. I woke up in the morning checked my phone for the time and it was dead.
I then ran to the kitchen to check the clock there fearing I had overslept. It was exactly eight, so that was lucky and saved us rushing around like mad things. It was another lovely relaxing weekend away. I may not be able to get abroad at the moment but I am still enjoying exploring England.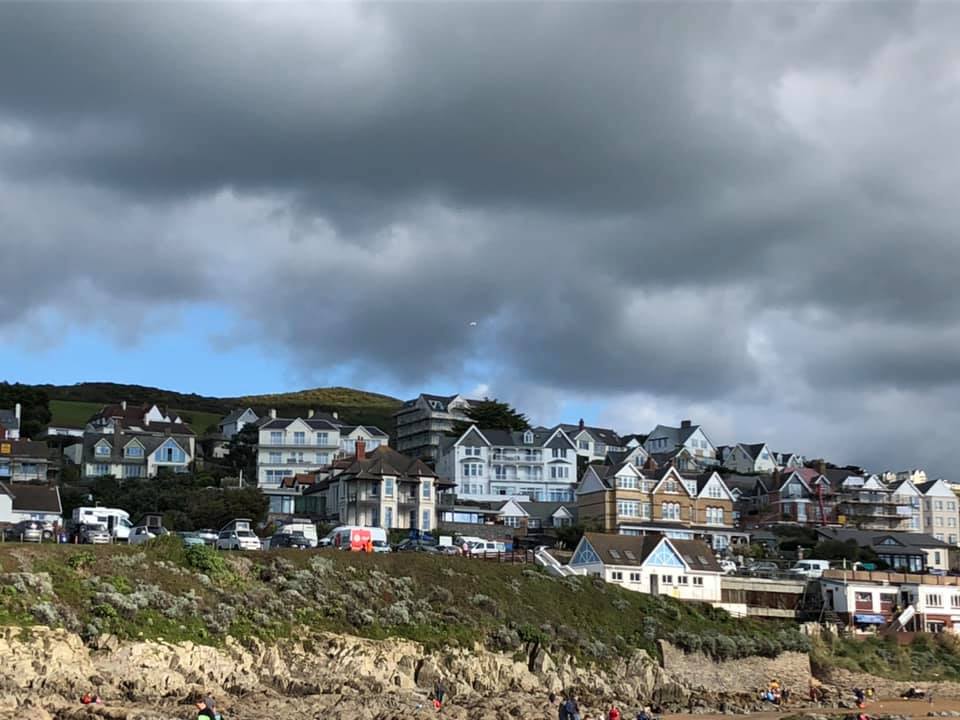 I am asthmatic therefore I have been having the Flu jab every year for over a decade now. If you qualify for it, personally I cannot see why you would not have it. I went and got this year's shot the other Friday. I happened to book the appointment straight after my mum. We went up to the Doctors together for one of our stranger mother and son outings. We got there a bit early so we were waiting at a safe distance from the door. When we saw there was no queue we wandered over and someone came outside to check us in.
I thought we would go separately but we were invited into the nurse's room at the same time. That was fine by the way. It just so happened that the person giving us the injections was in my year at Secondary School. It was nice to see a familiar face as she stuck the needle into my arm. Who am I kidding? I am far too squeamish to watch that taking place.
It does not hurt when they do it, it will not make you feel ill either. The only side effect is your arm might hurt for a day or so. I would say that is a small price to pay to lessen the effect of flu if you catch it. Obviously this does not cover "Covid 19" but I have my fingers crossed that our brilliant scientists will crack it and hopefully next year's injection will. I am happy that I have had it.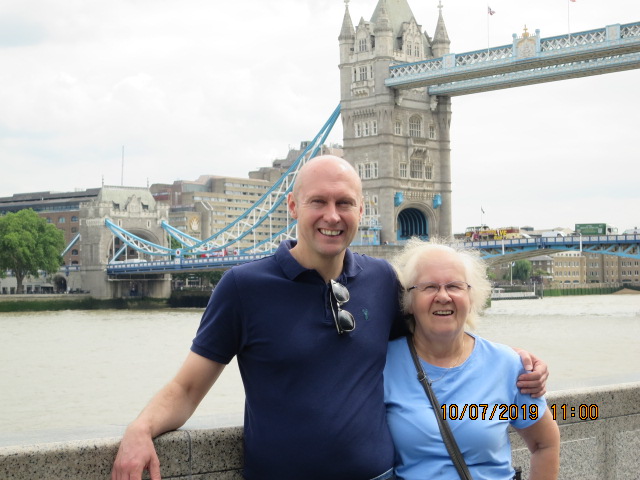 Have you noticed that for various reasons now getting through a week seems like a big achievement, add to that the fact you cannot do a lot of things you enjoy at the moment. My girlfriend and I have by accident started a regular ritual to mark the official start of our Saturday night. We now always start proceedings with a bottle of Champagne.
It started randomly about six weeks ago and so far we are managing to keep it going. After another long and testing seven days there is something a little bit soothing about some bubbles. Plus it feels like you are celebrating the occasion.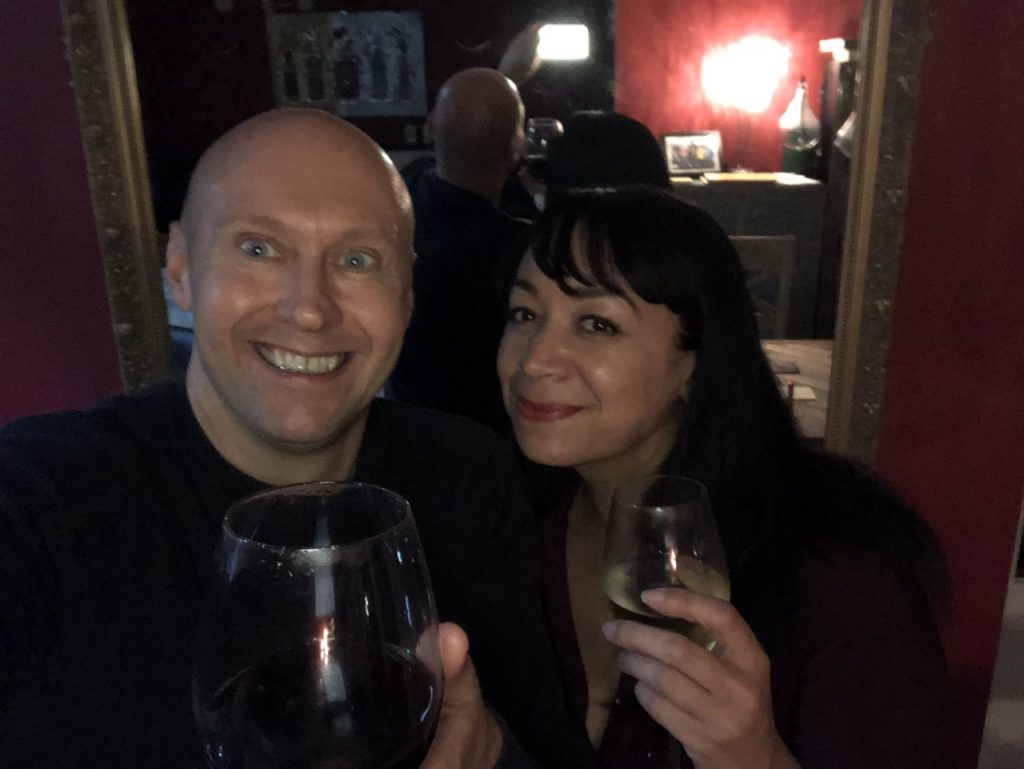 Another film passed the "Neil Friendly" list recently. As I am staying in more I am watching more movies but I still need to be convinced to commit to them and give them my time. This one was sold to me as Guy Ritchie's return to his roots and in the style of Lock Stock and Two Smoking Barrels and Snatch. They are two films that I had seen and enjoyed in the past. The film in question was The Gentlemen. It was released in January. Therefore this is quite a modern and up to date movie for me to watch.
It has a great cast which includes, Charlie Hunnam, Hugh Grant, Matthew McConaughey, Colin Farrell and Michelle Dockery. I must confess I really enjoyed it. It is very fast moving, there are some ace set piece moments and I found a lot of the dialogue very funny. I am not sure if I was meant to or it was just my strange sense of humour that meant I found it amusing. In a way and I am not sure if this is a compliment or not I thought it was a bit like a British version of Pulp Fiction. I think the only slight downside was that my language was very gangster for a day or so after I saw it.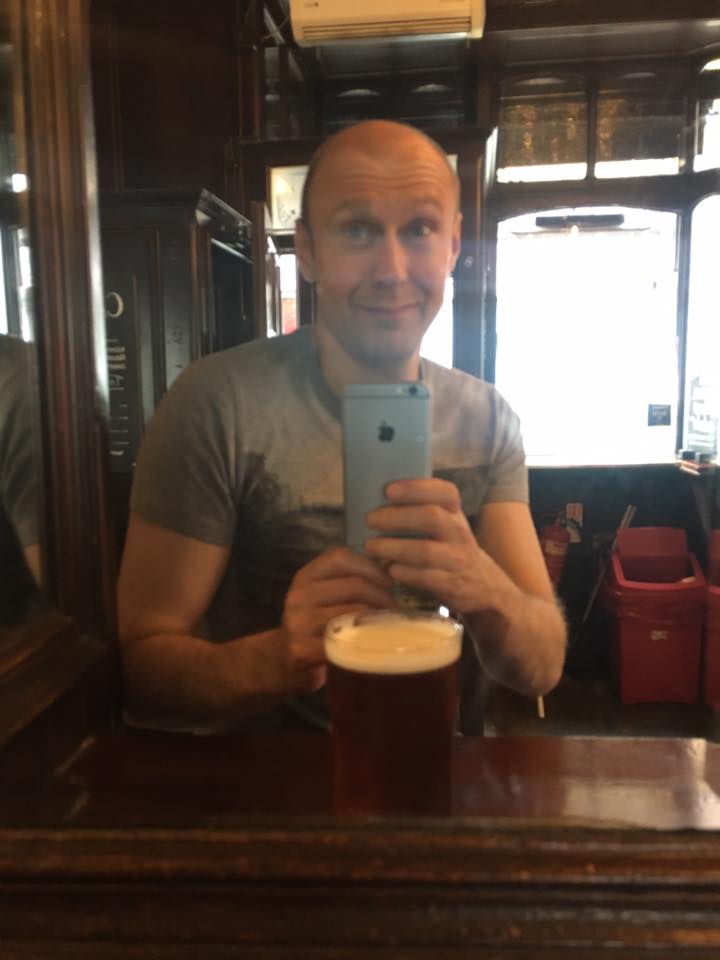 I applied to be on the next series of "Beat the Chaser". I quite fancy myself as a bit of a quizzer. Plus it seems like a bit of fun. Add to that the fact that Bradley Walsh is a good laugh I thought it would be an interesting experience. I filled out the form online and then forgot all about it until I got a call from one of the producers. They wanted an initial chat, which means I had in effect got through the first stage. We talked for a bit and then she gave me two general knowledge quizzes both of which were really hard.
Then about ten minutes later she phoned me back to invite me for an online Zoom audition. It took place last Monday. There were eight of us potential contestants on the call and three producers from the show. We played a few silly games and then had thirty seconds to talk about ourselves. I was picked to go first for everything which was fine with me. I am always happy to take centre stage. All I will say is that half a minute is nowhere near long enough for me to talk about myself and say how great I am!
They made their decision there and then about who they were going to put through to the show itself. I was not selected on this occasion. I wish everyone who made it the best of luck. I will watch the next series to see how the people from my audition do, mainly so I can just claim I would have done much better regardless of how they actually do. It was fun being involved with it and I do from time to time offer to be on various television programmes, so I am sure another opportunity will appear soon.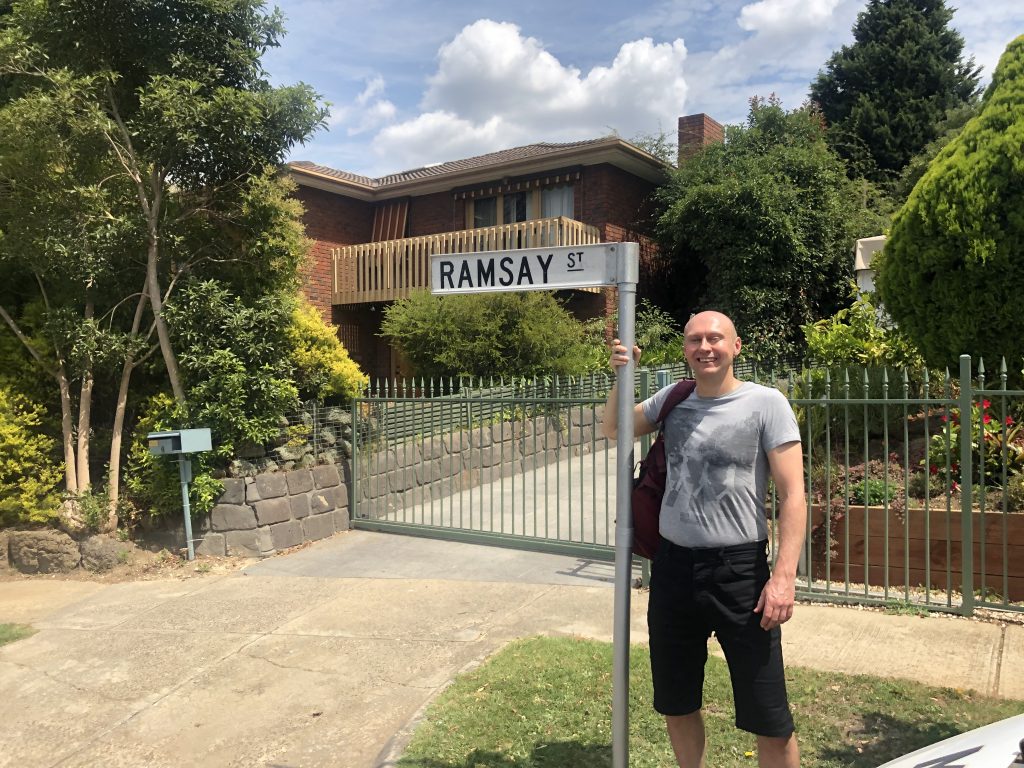 It could be an exciting few weeks for the Quigley Stable. One of my horse's "Force Ten" is due to make his seasonal debut at Wincanton tomorrow. I have been down to visit him in the past at Paul Nicholls stables in Ditcheat. It will be his first season over the hurdles.
There is also a chance that another horse "Stage Star" will make his first ever racecourse appearance in the next few weeks. I am excited to see them both in action and I wish them well. Rest assured if they do race I will be watching.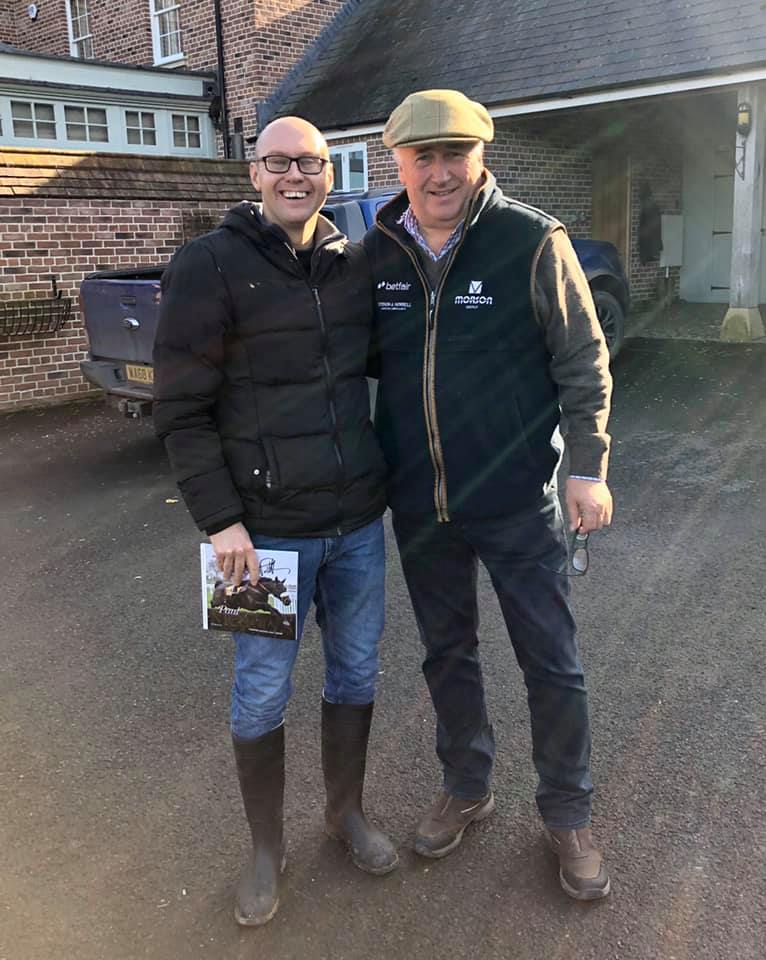 I was slightly amused when I saw the headline "Quigley signs for Yeovil Town" the other day. I mean I have played at Huish Park in a Staff versus Media game once. That was several years ago now so I thought either The Glovers had been secretly scouting me since that match or it was not me that they had signed.
Obviously it was not me but a much younger and better man called Joe Quigley, who as far as I know is not a relation. Oddly we were both born on the tenth of December albeit twenty odd years apart. I hope he has an excellent season.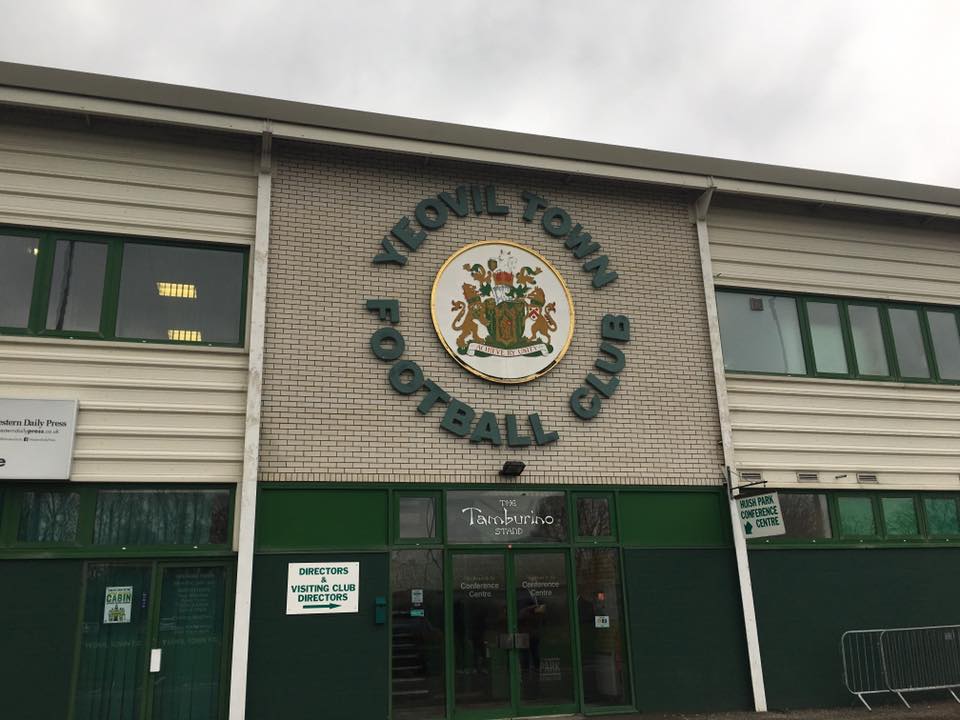 Tottenham Hotspur's latest Premier League match at home to West Ham United summed up what it is like to be a Spurs fan in just ninety four minutes. We go three goals up within the first sixteen minutes with our two main goal scorers setting each other up for one each and then Harry Kane grabbing his second. It is looking good we are totally in control of the game.
Then with twenty minutes to go Gareth Bale comes on as sub for his second debut after returning from Real Madrid. This of course leads to more excitement and much delight. In the eighty second minute we concede a sloppy goal. The nerves start jangling a little bit. Then three minutes later we give away an own goal. Now we are looking shell shocked and scared.
Finally with the last kick of the game the visitors equalise with a stunning strike from outside the penalty area that flies in to the top corner. We draw the game. If you want to experience every emotion possible within just two hours I would suggest you support my team. Unbelievable! Despite the fact I was disappointed and strangely for me a bit angry at the end of the match I will be fully behind the team next time out. That is what support is, not turning against them as soon as it does not all go your way.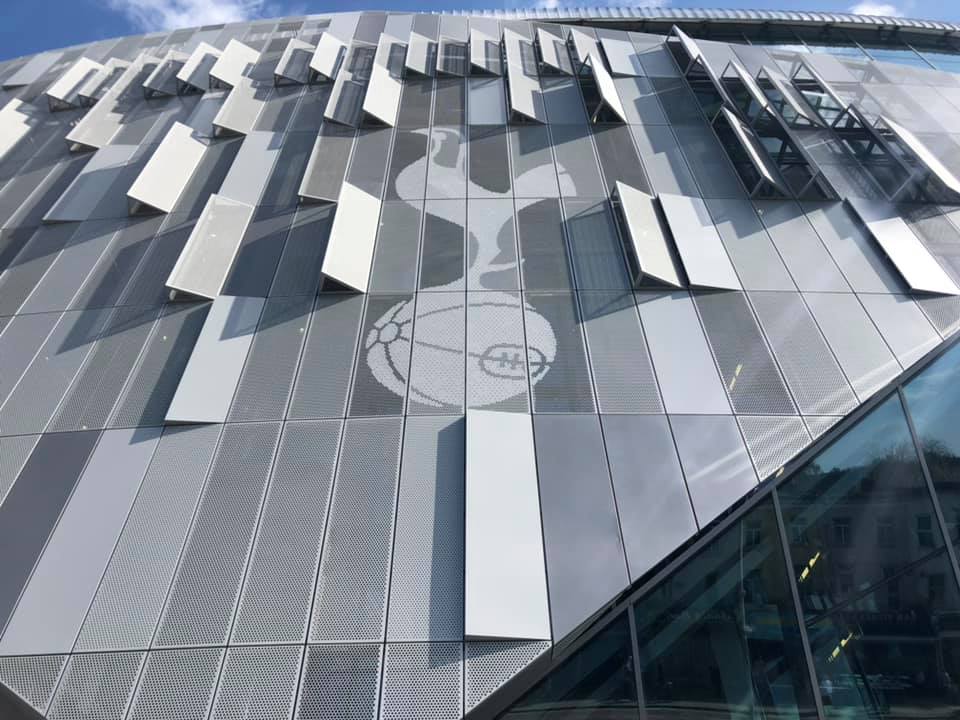 The clocks go back one hour overnight into Sunday tonight as the United Kingdom moves in to British Winter Time. That is just what we need at the moment for it to be darker in the mornings and the evenings.
Mind you to be fair we cannot do much or go anywhere so it may as well be dark while we are stuck in our houses. On the plus side we do get an extra hour in bed tonight. As ever I am all about the positives, which is what I look for in every situation.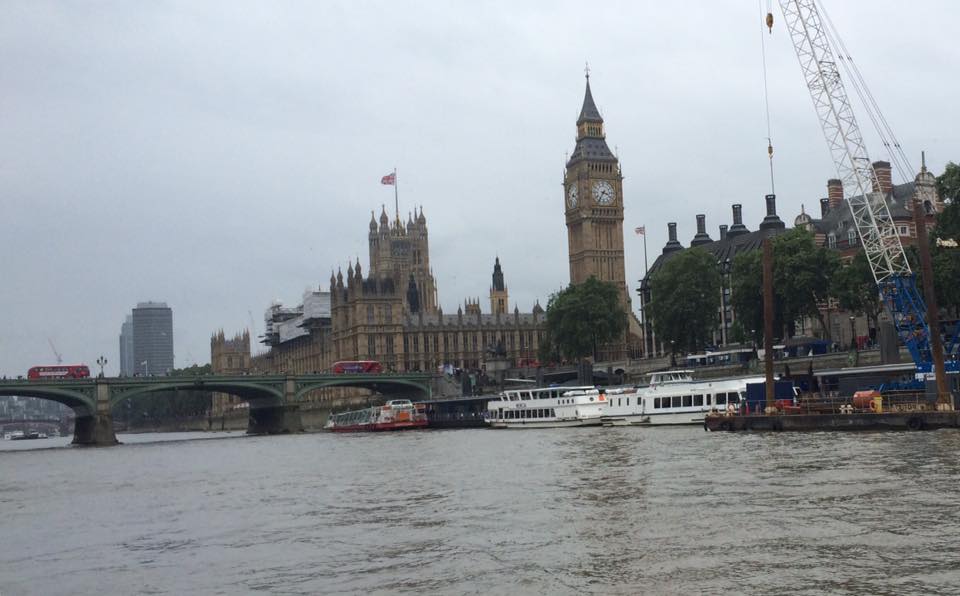 You can listen to me still on Saturday afternoon between 2pm – 4pm on Radio Ninesprings https://www.radioninesprings.co.uk/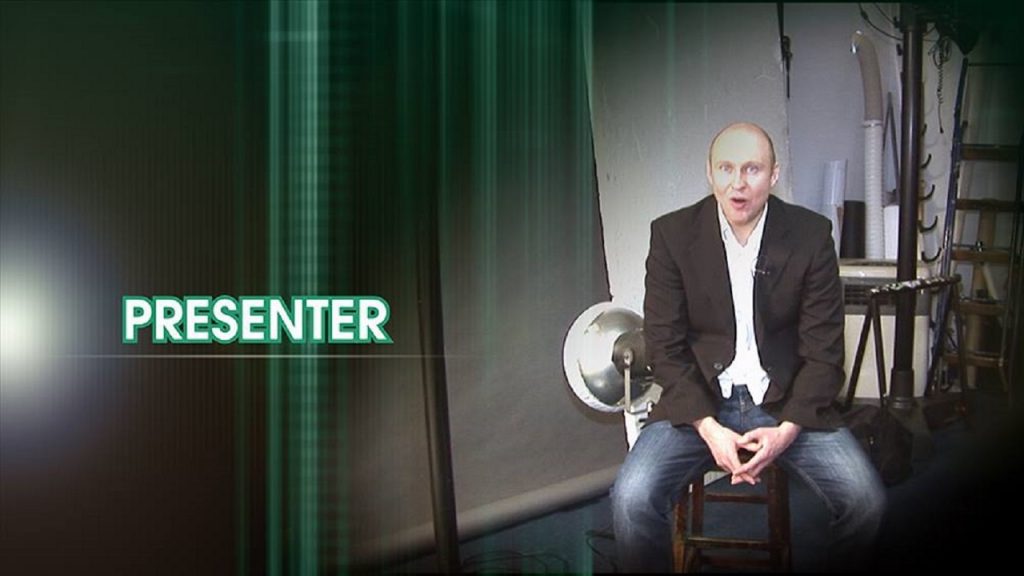 Have fun and we will catch up again soon. Stay safe! Cheers Neil.