It was my birthday on Thursday 10th December. I am just putting the full date here in case you missed it so that you do not make the same mistake next year. It is often difficult to know how to mark an occasion like this when it is not a landmark age. This year I decided to stay in and spend the day at home. Annoyingly this was exactly what I did last year to. Hindsight is a wonderful thing and if possible never waste an opportunity to go out on your special day. That said I did have a lovely time.
The morning was exactly the same as any other day, apart for me opening my cards over breakfast. That is a once a year occurrence. I must say I was very lucky and extremely fortunate to receive all the cards I did. I appreciate the world is not normal and a simple thing like buying and sending a card could be more complicated depending on your circumstances. There were some very funny ones, which I am a big fan of. Yes being all sweet and nice is lovely but what can I say I just love a laugh!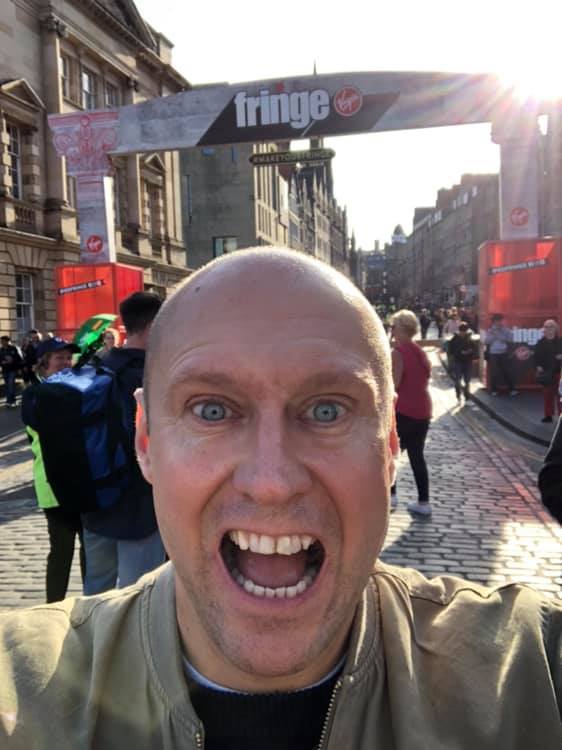 I got some great presents. One of which was Philip Schofield's new autobiography "Life is What You Make It" wise words Phil. I think I have mentioned this previously I only read autobiographies and I am really looking forward to reading this one. Probably in January as I tend to make the first few months of the year my main reading time. I remember watching him as a kid and I have seen him present shows while in television studios myself and he is a master at it. I wonder if there will be any unexpected twists in it. Yes I know there will be. I do follow the news.
I got a new pen and a special book to put all my passwords in. At the minute I have them all written in an old diary in a random order and sometimes it can take hours to find the one I need. Why is it you now have to have an account for everything you use online? I swear even Johnny Five could not remember all my logins in his head. Anyway I am looking forward to becoming more organised on this front. I also got a special black book in which to log my horse racing bets to help in my quest to find a better system than the one Derren Brown used on his television show around ten years ago.
In the afternoon my girlfriend came over to basically chat and have tea. As I am proper rock and roll on my big day. She got me a Yoga mat that I had asked for by the way. It was not just a subtle hint from her. Not something I thought I would need before 2020 but I have started doing regular sessions online since April. I am quite literally out of control. She also got me an Elvis Presley Face Mask and Elvis themed card and cake. I guess constantly showing her pictures of my trip to Graceland and owning a white Las Vegas style jumpsuit may have led her in this direction for gift giving.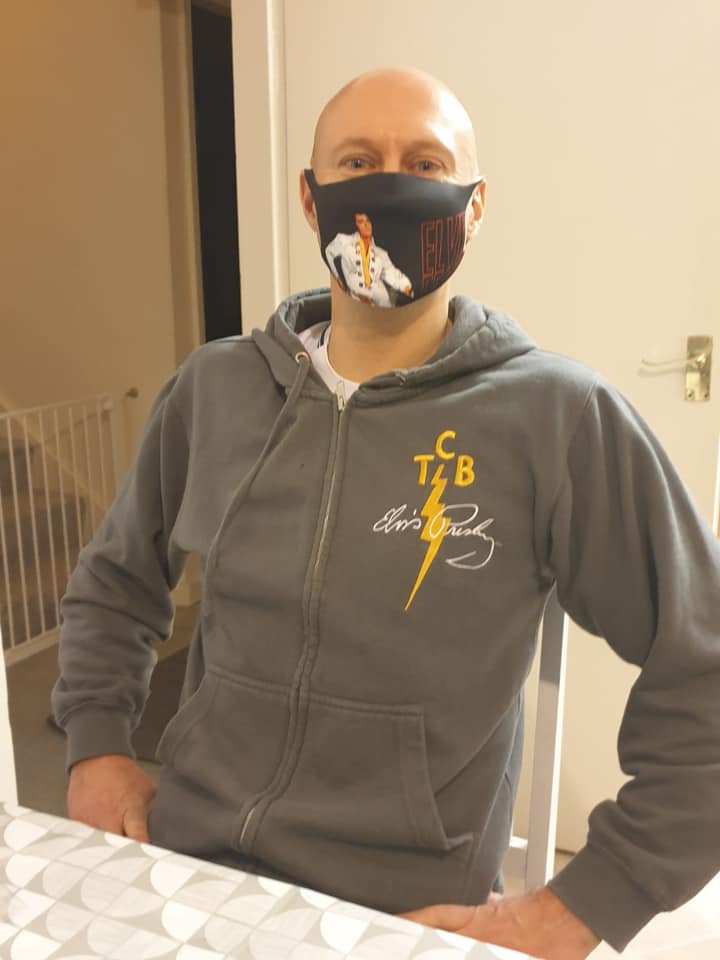 Then in the evening I had a Dominos take away, which I of course got delivered. That is the law if you order from them surely. I try to eat healthily in the week normally, so Pizza on a Thursday was a big treat for me. I washed it all down with a very nice bottle of red wine. For reference it was a Rioja Grand Reserva which I prefer to be six to eight years old, just in case you are ever in a position when you might need to buy me some wine. You are welcome!
Like we all do I over ordered on the Dominos front, so I was still eating the Pizza for lunch and dinner on the Friday. This may be an unpopular opinion but I think it tastes even better cold the next day. To top off my birthday Tottenham Hotspur won their final game in the Europa League and progressed as group winners. A wonderful end to arguably the second most important birthday in December! I had a great day and might have to stay in next year. Although I hope that will be more of a personal and free choice by then.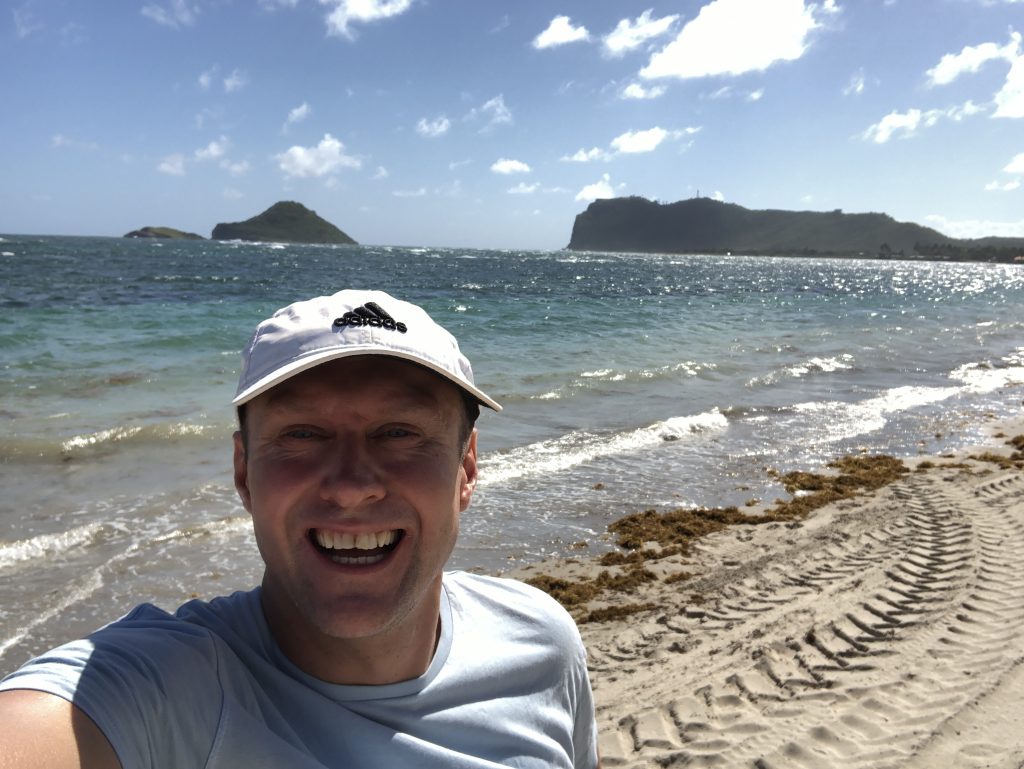 The Saturday Night before my special day I got given a pre-birthday surprise from my girlfriend. She had booked us an online Cheese and Wine Evening. It was organised by a Cheese company based in York. They send you the food and drink in advance. The cheese and wines are all numbered so you know which order to consume them in and which pairs go together. We set up all the cheeses and wines in the correct order. Then at 8pm the couple who own the company do a Facebook live. That you log on to.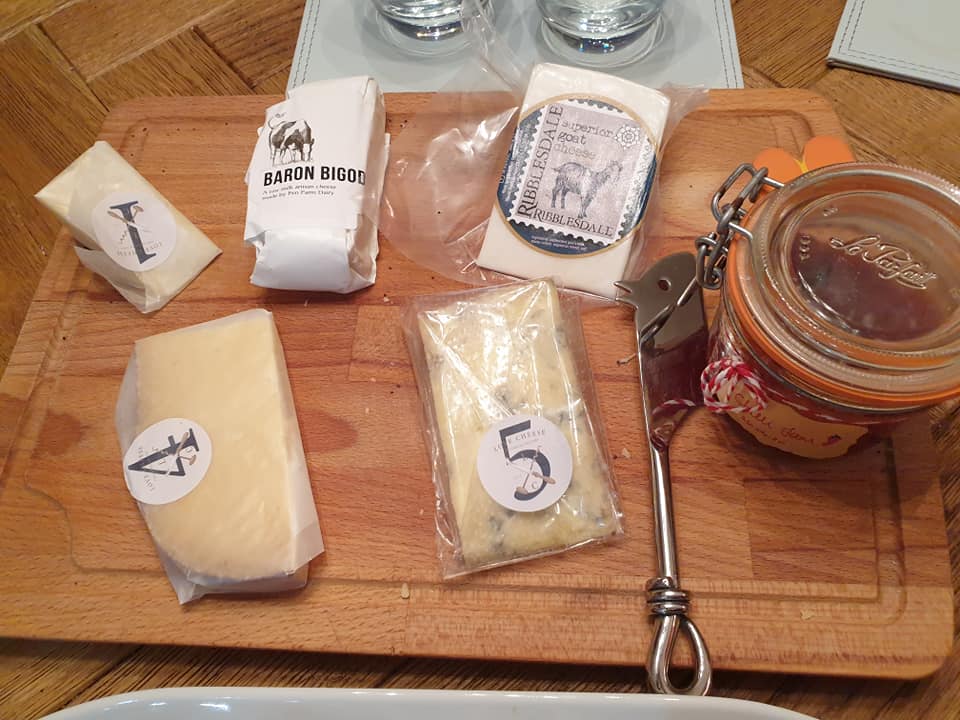 They then take you through each of the Cheese and Wine pairings telling you what you should smell and taste from each, as well as a bit of background information about them. It is pretty low key and laid back. They just hold it from on the sofa in their living room. It does feel a little bit like you have gate crashed their evening but it makes it feel very inclusive. On the particular one that we were doing all the Cheese and Wines were from England. It was a varied wine selection. We had White, Rose, Red and a Port with Sloe Gin combination. The Cheese's covered quite a spectrum to including soft and blue.
It was fun to eat and drink online with them. The portions are quite generous but we still managed to finish all of the wine and most of the cheese. The whole thing lasts about an hour and an half. It did feel a bit like having a night out yet while still being at home, which in the current climate is great. We enjoyed ourselves so much that we have signed up for another one at the end of January. The company that runs it are called Love Cheese. They are it seems quite a small business who started doing this for customers in York at the start of Lockdown. It has now built up and gathered pace from all around the country. Best of luck to them!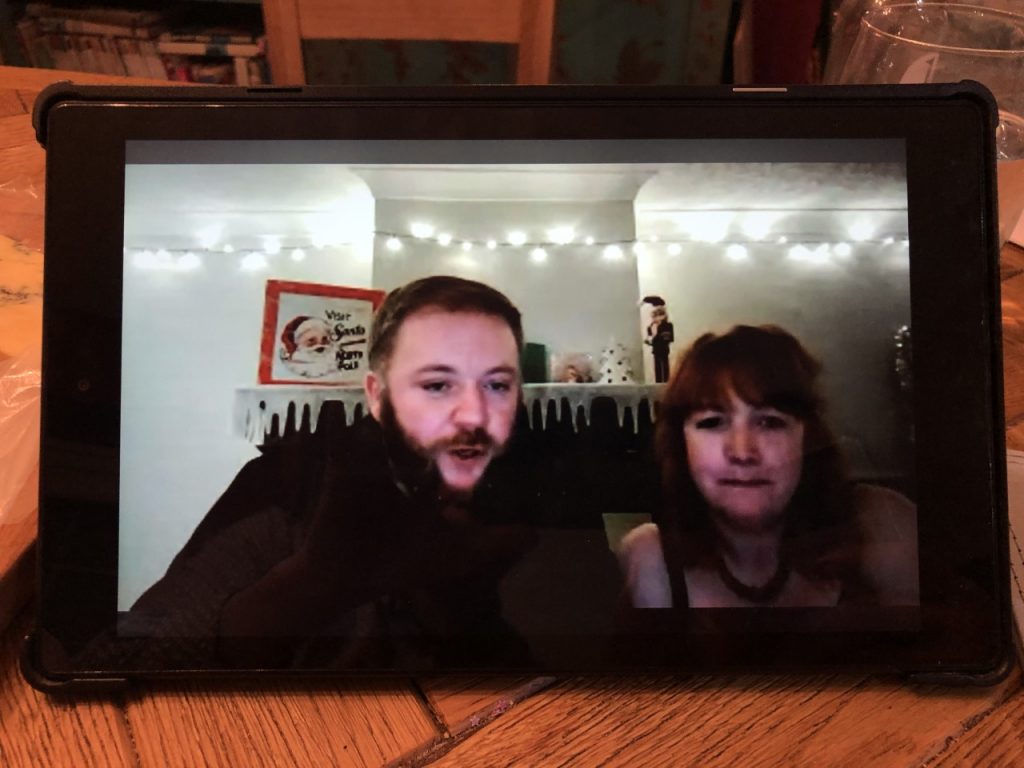 I watched The Royal Variety Performance on the TV the other week. I normally watch it every year obviously things were a little different for this one. It came from a theatre in Blackpool which was in Tier 3, so they could not have an audience there. To get round this they had a Zoom audience and put them on big screens in the stalls, so that all the performers could see them and at least feel they were playing to an audience. Although due to the delay I suspect they all had to try to adjust their natural timing slightly. It looked a bit like a Science Fiction film where the machines had taken over and they were all performing to save their lives.
It was hosted by Jason Manford. I thought he did a brilliant job. It was always going to be a bit strange and tough but the pitch and the tone of it was perfect. I interviewed him once and he was fantastic so friendly and easy to chat to. I also saw his last stand up tour and that was very funny to. The line-up as you would expect for such a show was top class. I enjoyed all of the acts. All things considered it all worked out really well. Even with people having to quite rightly make sure they socially distanced on stage, unless they were in a bubble. It was ultimately fun and uplifting which is something we can all use at the moment. Thanks and well done to everyone involved.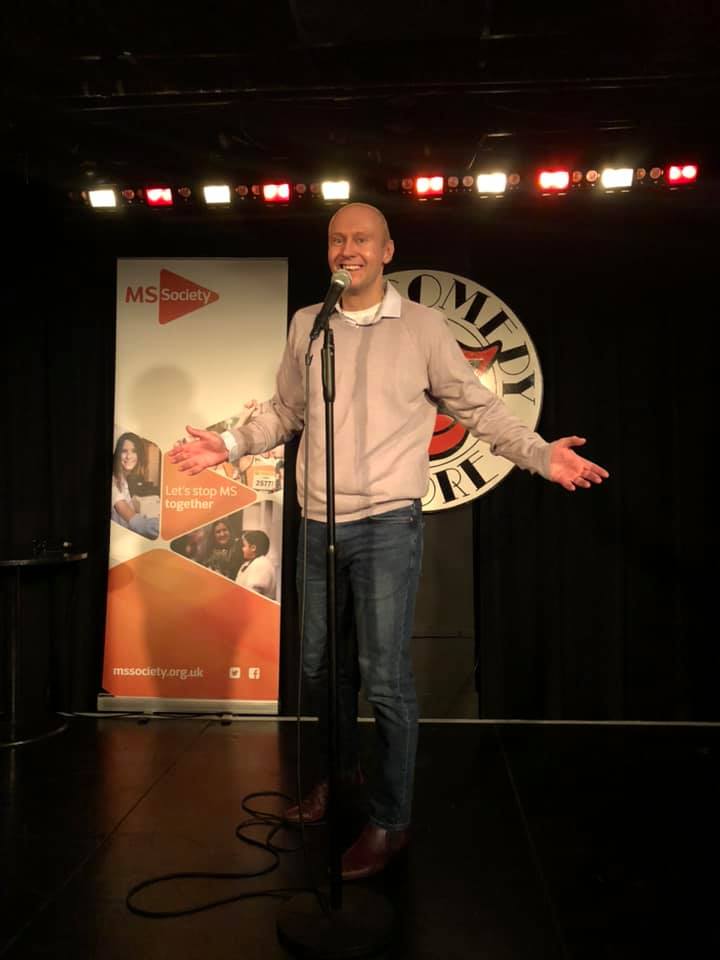 Last Saturday I enjoyed some online live streamed theatre. The Old Vic in London is staging a production of "A Christmas Carol" over the festive period. The classic story which surely is a staple part of most people's annual celebrations stars Andrew Lincoln as Scrooge. It is very clever how they are doing it. There is obviously no audience in the theatre. All the cast are performing in a socially distanced way. They have lots of different cameras which are all mixed together to give the illusion of the actors being next to each other.
Obviously you know what happens it is a narrative that everyone is familiar with. They do it very well and even though it is on screen I must say they keep you captivated and it does have that live feel to it. To be able to watch it you have to purchase a ticket online. Then on the day of the performance they send you a link via email. You then watch it from your home on Zoom.
It is proving quite popular there were four thousand people seeing it from all over the world on the night we saw it. It was great and sadly the closest that I will get to the theatre this Christmas. My favourite version of this age old story is The Muppets take on it. That is the only version to my knowledge that has comedy rats it in.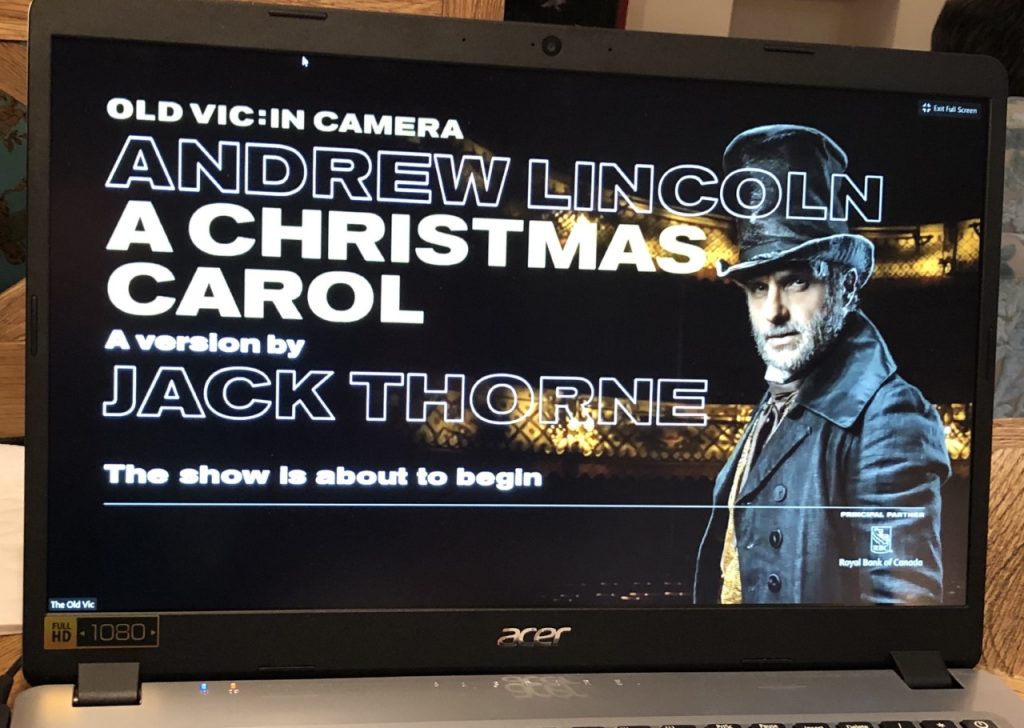 At the time of writing my team Tottenham Hotspur are still second in the Premier League. The one slight disappointment of this is that due to circumstances that I am sure you are aware of I cannot take my usual season ticket seat and cheer them on inside the stadium. Typical of Spurs to be doing better than usual with no fans in the ground! I do miss my days out at the football. It has not been all plain sailing. And I suspect there are still plenty more twists and turns to come yet.
This season so far has left me with that age old conundrum. We are possibly not playing as consistently exciting football as we were a couple of years ago but we are winning more games. Do not get me wrong we are playing some great stuff in patches and have so many amazing players. I have no complaints at all. But there is always that thought about if you would rather your team played brilliant football or were winning football matches. You think you want entertaining games but if you are honest you really just want them to win the match!
We of course have the busy Christmas period to come and there is still a long way to go this season but even to be in contention still is a huge positive. Personally I just hope that if we are at least still in the running for the title in April and May. That I will be able to safely go to see the last home games. I have admitted before that I had never really been a Mourinho fan prior to his appointment at Spurs. But clearly he does have something either top tactical knowledge or a philosophy that works, as he has definitely had a big effect on the squad and their attitude. I cannot believe I am saying it but he might actually be special you know!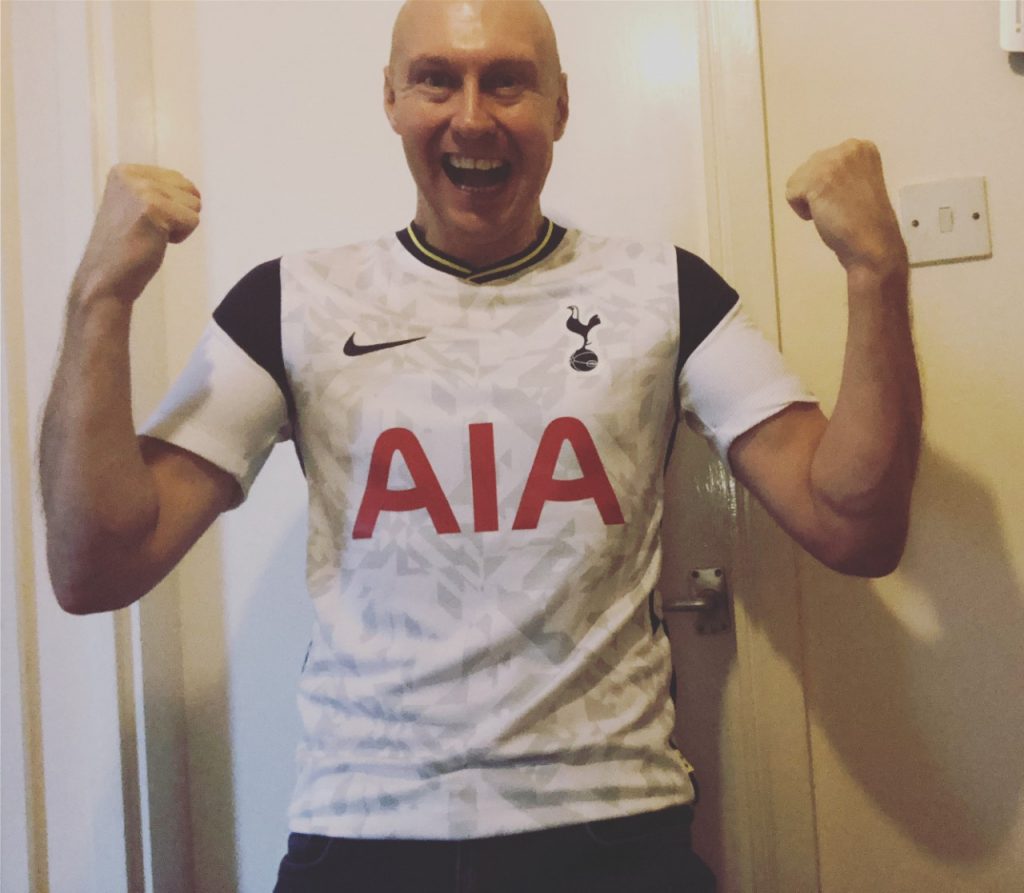 This will be the last time we speak before Christmas. Unsurprisingly I am planning a quiet and low key one this year. It is what I feel is the most sensible and safest thing to do. Whatever you do and however you celebrate this year have a fantastic time. Do stay safe and look after yourself and each other. This year do make sure you call or text people who either you would normally see or who you think might be alone. They will really appreciate it and it will make you feel good and give you a nice warm glow.
It has not been the year any of us wanted or intended. We have all had things cancelled and been massively restricted in what we can do. However I have had as ever a good laugh, still done some cool and new things. For starters I had never even heard of Zoom and now I have an account and a green screen for my backgrounds. An example of taking something forced on you and making it fun and personalising it.
Things will improve and get better we are moving in the right direction. Look at it this way this Christmas will possibly be more memorable than most. However you choose to spend it. Have fun! Festive best wishes to you and yours!
My good friend Mike Sterling has a charity single out in aid of the DKMS, Anthony Nolan and The Aplastic Anaemia Trust charities. It is available at all major online music stores. In honour of a little girl he knows called Evie, who happily thanks to This Morning found the Stem Cell donor she needed. It is a cover version of Mariah Carey's Hero.
You can listen to me still on Saturday afternoon's between 2pm – 4pm on Radio Ninesprings https://www.radioninesprings.co.uk/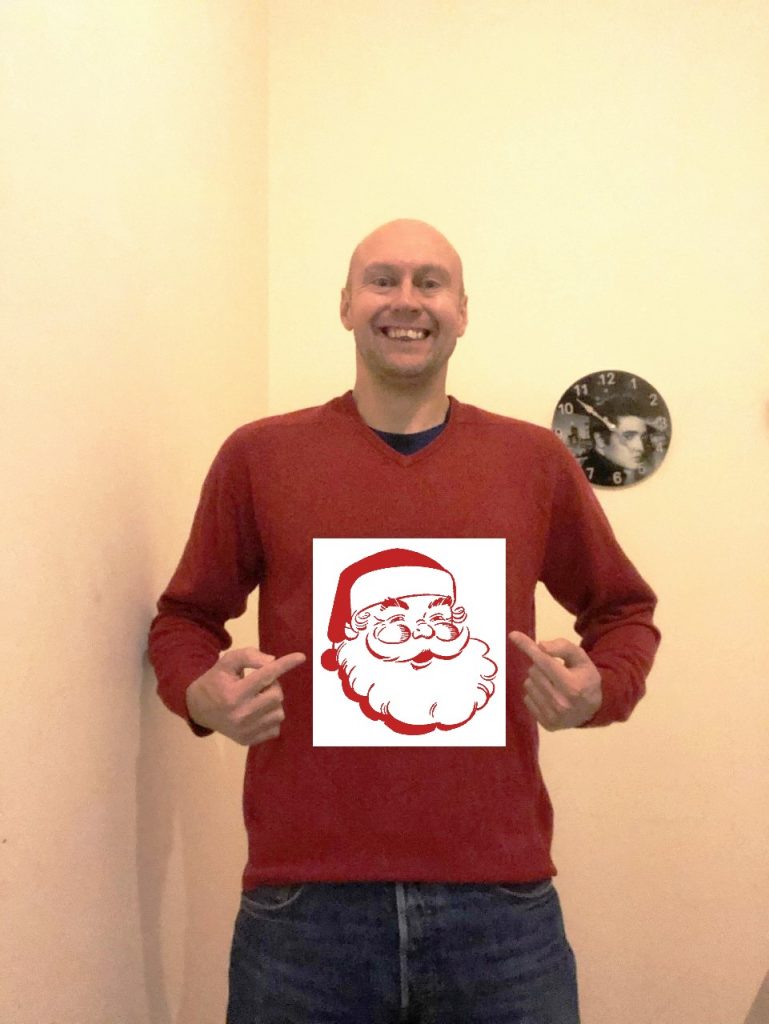 A very Happy Christmas to you! Thanks for reading the blog this year. Have fun and we will catch up again soon. Stay safe! Cheers Neil.