We are still in Lockdown in England then but on the plus side we are nearly through January, which is historically the longest month of the year. I am all about the positives. This latest round of restrictions is slowly starting to have the desired effect of easing the pressure on our fabulous NHS. The key vaccination programme is now being ramped up meaning the most vulnerable are continuing to get their jabs.
Nobody is enjoying the situation but it is a means to an end. We will get past this and the good times will return. I am looking forward to what will be our version of the roaring twenties around a century after the original post Spanish Flu madness. We just need to still be responsible and sensible in our current choices to protect those we love and our communities as a whole.
Talking of which, I developed a bit of an annoying cough the other week. I did not have any other symptoms but I thought I better get myself tested just to be sure. I went on the NHS COVID website and managed to very easily book a test later that same day. I decided to use the drive through test option. They do give you a choice of that or a walk up option at different locations.
The Staff there were brilliant. It was all nicely organised and well run and most importantly completely safe. I had to do it myself in the car. They hand you the kit and the instructions through your window on the way in. It is a little tricky at first and to be honest not that much fun but it is also simple and straightforward. I mean I managed to do it despite thinking that I had messed it up twice. Side note, it would seem that I have quite the gag reflex. You have to take a swap from the back of your throat and then from up your nose.
Then you carefully follow the simple instructions and package it up as required. That is quite key and important. You hand it to someone on the way out. It is all linked together using a unique QR Code you get when you make the appointment. I got the results back via text and email within eighteen hours. Happily it was negative, so I was fine and the cough disappeared in a couple of days but I felt better for getting it checked out. This is not a virus to take any chances with in my opinion.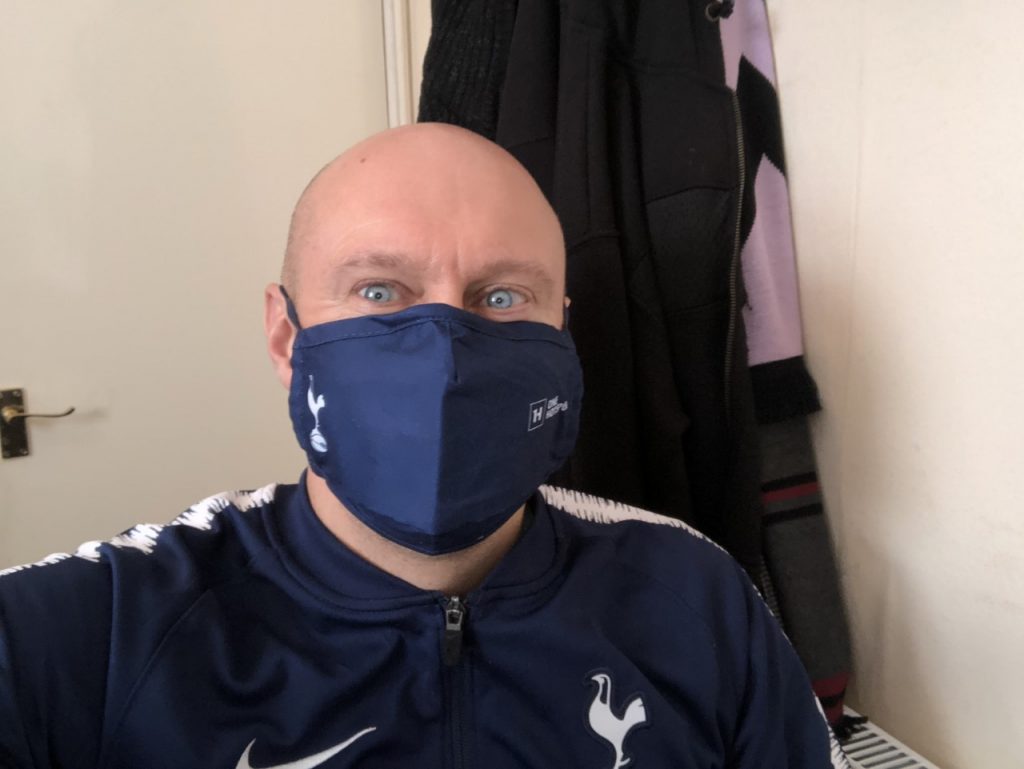 I have joined in with another couple of Zoom Games Evening's that are organised by a friend of mine. I have mentioned these before. We all connect on Zoom so we can chat and have a laugh on that while we play. He uses this American website that offers some interactive games that you can play on a mobile phone or tablet. He sets the main page of the site up on Zoom for us to see. At the start of every game it flashes up a unique code which we enter to enable us to join in together to play.
It has an odd selection of slightly strange and weird games loosely based on more familiar games you might recognise. However they are all of course legally different to these so therefore not quite as good, to be fair. But they are perfect for a group of lads to virtually meet up and mess around with. In the last get together we played one that was a bit like "Would I Lie To You". And another one that is a little bit like Dingbats.
We also played this new one where each player firstly has to draw a design on a T-shirt, which is not easy just using a finger on a mobile phone, even more so when like me you have no artistic talent at all. You then get to enter as many different slogans as you can in a set time. In the first round the game randomly selects which go with which. That was quite amusing but then in the next round you get to choose a design and slogan for a T-shirt using your competitors offerings.
It was all very childish I will happily admit that but there was one particular combination that almost had me in tears of laughter. It is far too rude to repeat here sadly but the picture and words worked perfectly for me. At the end of the game it gives you the chance to actually order the T-shirts you made. I was so tempted to order this one. But in the end I was strong and didn't. It was a good giggle while still in the comfort of my own home, which is ideal at the minute. It is not the same as meeting up in person obviously but messing around with people on video calls can be great fun!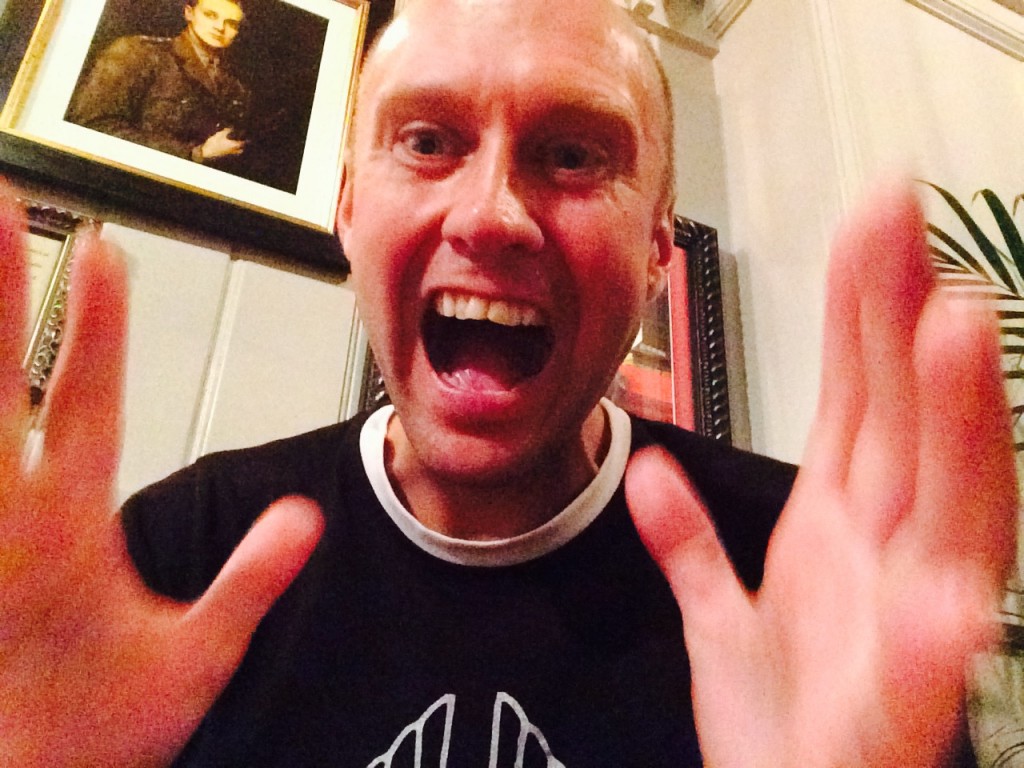 I went to see "The Play That Goes Wrong" one afternoon about seven years ago. I still think it is the most that I have ever laughed in a theatre. It was my introduction to the Mischief Theatre Company. I have been following them closely since. I have managed to catch all but one of the new shows they have done. I have always seen them early enough that they have the main members of the company in. Over the years I have talked to a few of them after performances.
They have a very unique style and flavour to all of the things that they do. It borrows from a lot of traditional comedy elements but they put their own stamp on it. I am a big fan of theirs. In the last couple of years they have been doing stuff on the television. That has been ace and provided some very funny moments of madness. Like all theatre companies at the moment they cannot perform as they would normally do.
They are doing a series of online live stream improv movie nights at the moment. I watched one of these last Saturday Night. It costs ten pounds for a ticket. They email you an individual link to be able to see it. You log on at 7.30pm for the pre-show countdown. This is when you can put forward your suggestions for what sort of "Movie" they will be making. For example what type of film it is, where it is set and even suggestions for some of the characters in it.
They select a few of these ideas then they make up a play of a movie lasting about an hour or so off the top of their heads. They do have a "director" style character. Who can stop things and play with what is going on a bit to keep the actors on their toes and help them if they start heading down a comedy Cul-De-Sac. The night I saw it was an 80's musical disaster film set in a library in America. It was brilliant! If you are looking for something reasonably priced to do during the evening I would totally recommend it. Just good old fashioned silly fun!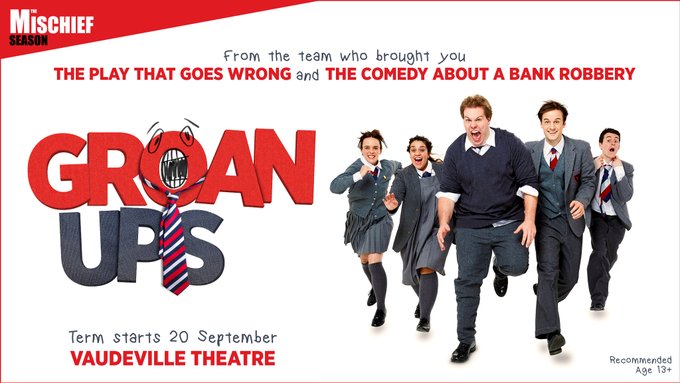 I have been watching quite a lot of comedy on television recently. I must admit I am partial to a good panel show. "Would I Lie To You" is such a simple yet effective idea, that is fun to watch and play along with. I love it anyway but it always seems to go up a notch when the great Bob Mortimer is on. He is so good at making the truth sound like a lie and a lie sound like the truth, scarily good at it in fact.
I like "Eight Out Of Ten Cats Does Countdown". That is usually good value for a laugh. You cannot help but play along with the numbers and the words rounds without feeling as thick as you can do if you play along during the original version. It seems like most comedians have a similar level of intelligence to me. That does make me feel a bit better about myself and add to the feel good factor of the show.
I am not saying we have all been stuck at home a lot during the last year but I have just completed the whole of "The Big Bang Theory". I was very late to the party with this one but I randomly managed to catch the pilot episode on a channel that was showing it daily at a time that coincided exactly with my lunch break. Every day while I was eating I saw one episode. I have now watched it all from start to finish.
Needless to say it is very clever and very funny with some great performances. Such a quality talented cast. They could do it all. I even eventually managed to get over the fact that "Blossom" was in it as a neuroscientist. The amazing thing is that Mayim Bialik is actually a neuroscientist in real life. That is very impressive. She left acting to study and then returned to play the role of someone who matched her qualifications. Genius!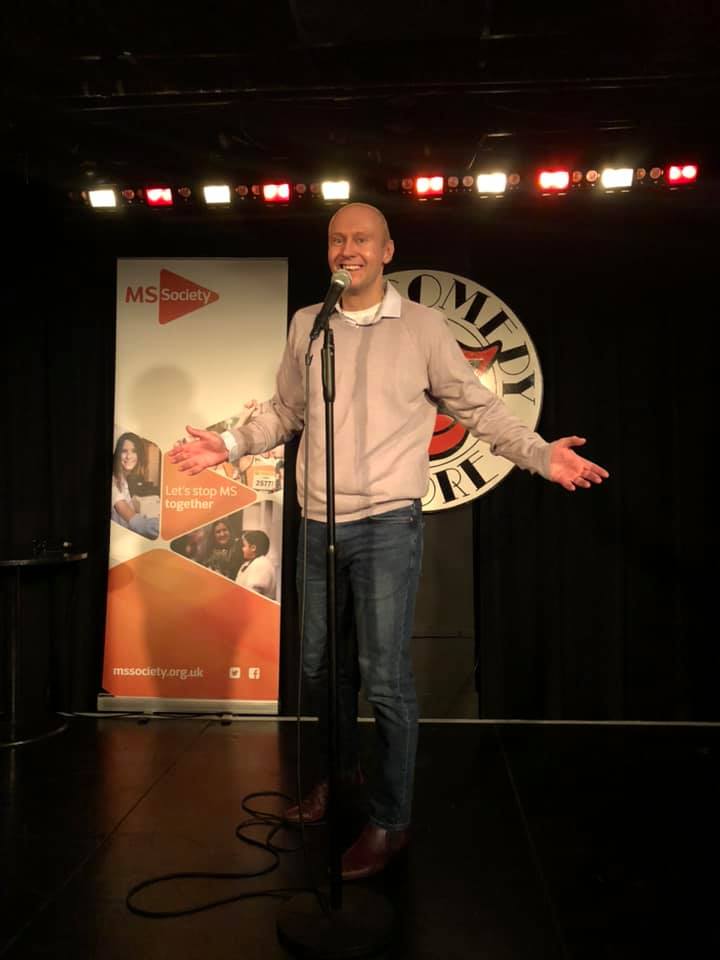 I am still doing my weekly Pop Quiz on my Facebook page every Tuesday at 8.30pm. Just for some lockdown fun. It lasts around thirty minutes and contains thirty music related questions. You can play along however you like in a large group as one team or on your own.
The way it works is that you are only really playing against and testing yourself, although some people play against each other using their own online chat groups. Here is last week's quiz if you fancy having a look at it before you decide if you are going to join me live for it one week. https://www.facebook.com/796795590/videos/10164567407325591/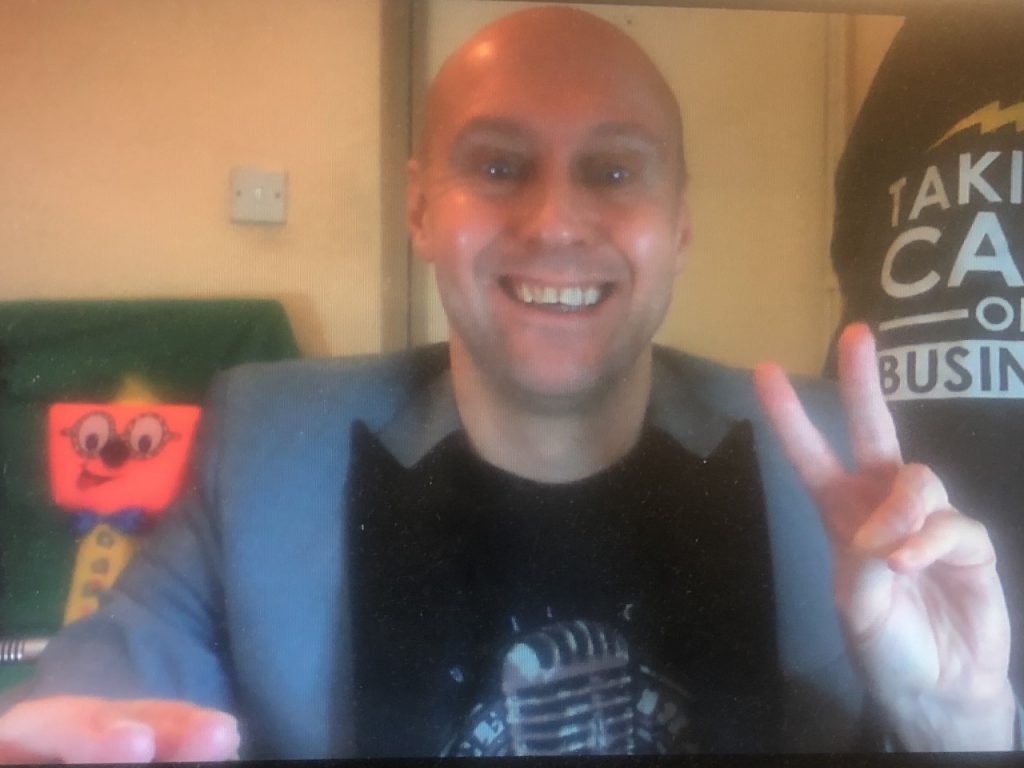 My football team Tottenham Hotspur are doing alright. We are still in the FA Cup having beaten Wycombe Wanderers this week. I used to watch the "Chairboys" when I was a teenager and played for their under sixteen team for a season. However there was only one team I wanted to win. I am one hundred percent Spurs. We play Everton in the next round. Another team and ground I know well as I my mate Jeff supports them and I have been with him to Goodison Park quite a few times over the years. That will be a fun contest with plenty of banter flying around I am sure.
In the Premier League we are still hovering around the Champions League places. I am not convinced we will win that competition. But I am hopeful we might be able to be successful in one of the cups that we are still in and lift a trophy this season. That would be brilliant. It did used to be lucky for us when the year ends in one, although the last time this was true was 1991, so it has been a while since that has been the case. I am enjoying watching the team on the television. It is a nice distraction from things, although I am looking forward to being back at the ground when allowed.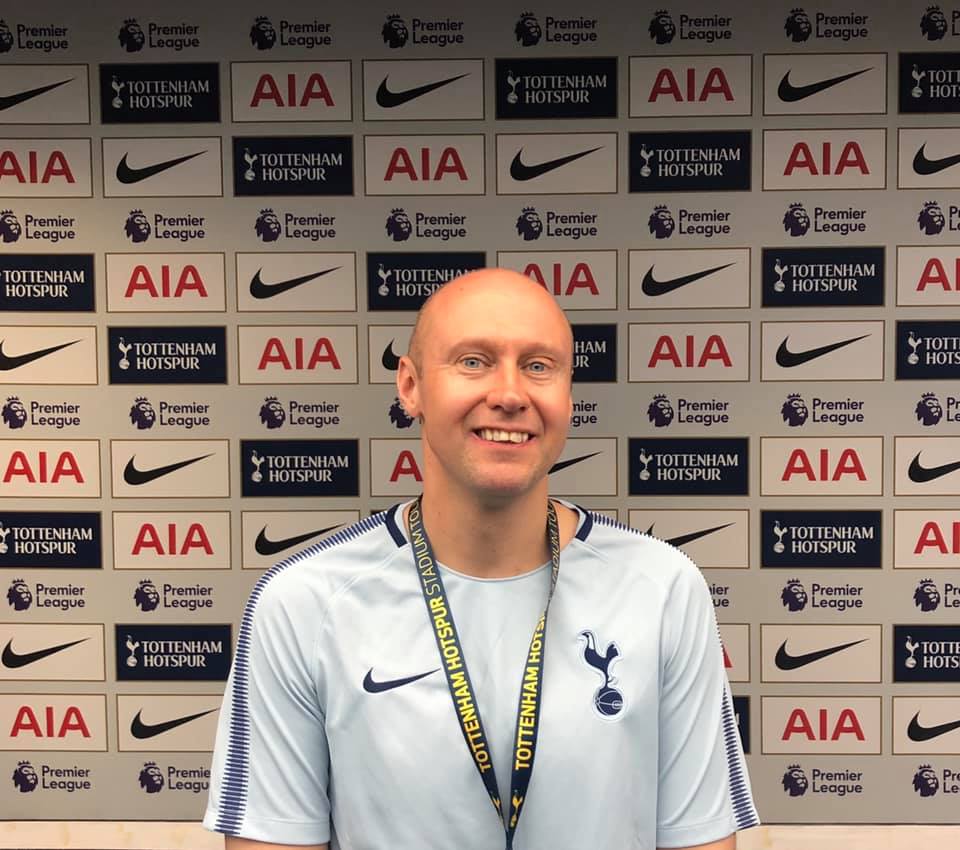 You can listen to me still on Saturday afternoon's between 2pm – 4pm on Radio Ninesprings https://www.radioninesprings.co.uk/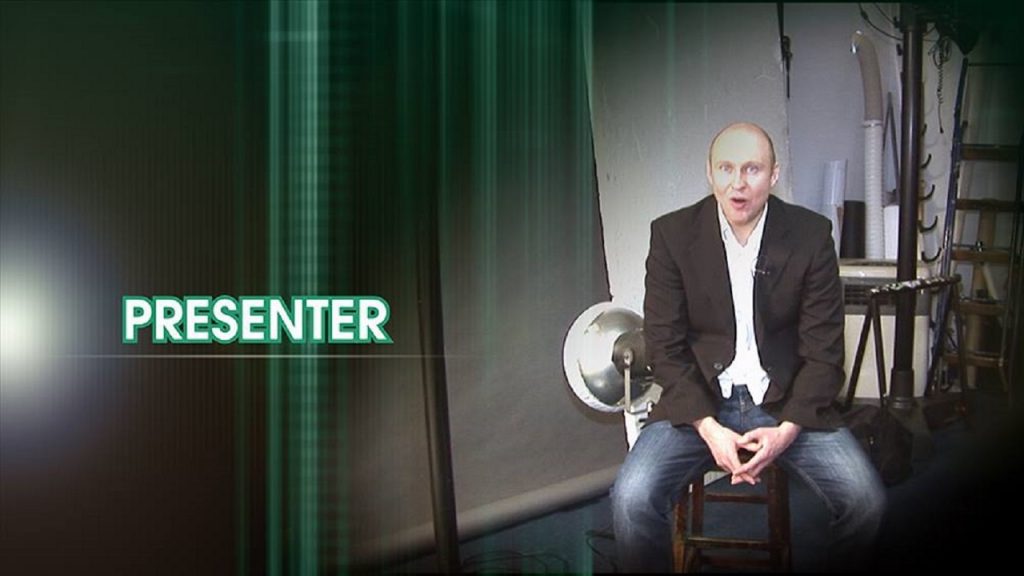 Have fun and we will catch up again soon. Stay safe! Cheers Neil.