Despite the obvious mask wearing in certain situations things in my life do now seem to be more or less back to normal in the things that I am doing and the places that I am going at least. That said I am still trying not to get too close to strangers and I keep my distance if I am able to. For me personally with how things look globally and in the United Kingdom especially that just seems like common sense and good practice to me to protect myself and those around me as much as possible. It is no real extra inconvenience plus as it gets colder the mask will help keep me warm I reckon.
A couple of weekends ago my girlfriend and I ventured up north to see some friends of ours. We went to stay at one of their houses for the night. This required a Saturday afternoon trip up the M1. It had been a while since I had been on it for that length of time but I think it is fair to say it is not one of the most exciting stretches of road. We were on it as far as Stoke and then it was A roads all the way to our destination of Congleton in Cheshire. It was somewhere I had never been before but on arrival my first impressions were that it seemed like a nice place.
When we arrived at their house as it had been a journey of over half an hour I required a cup of tea. That is simply a basic human right when you have been travelling any distance as far as I am concerned. We were meeting some other mates there so there were six of us in total. The plan was to hit the town and have a few drinks then some food. Our hosts had very kindly done some extra research and found a place that did gluten free meals and booked us a table there. Even before we left the house we may have had a couple of glasses of fizz each, which is of course the perfect way to begin any event.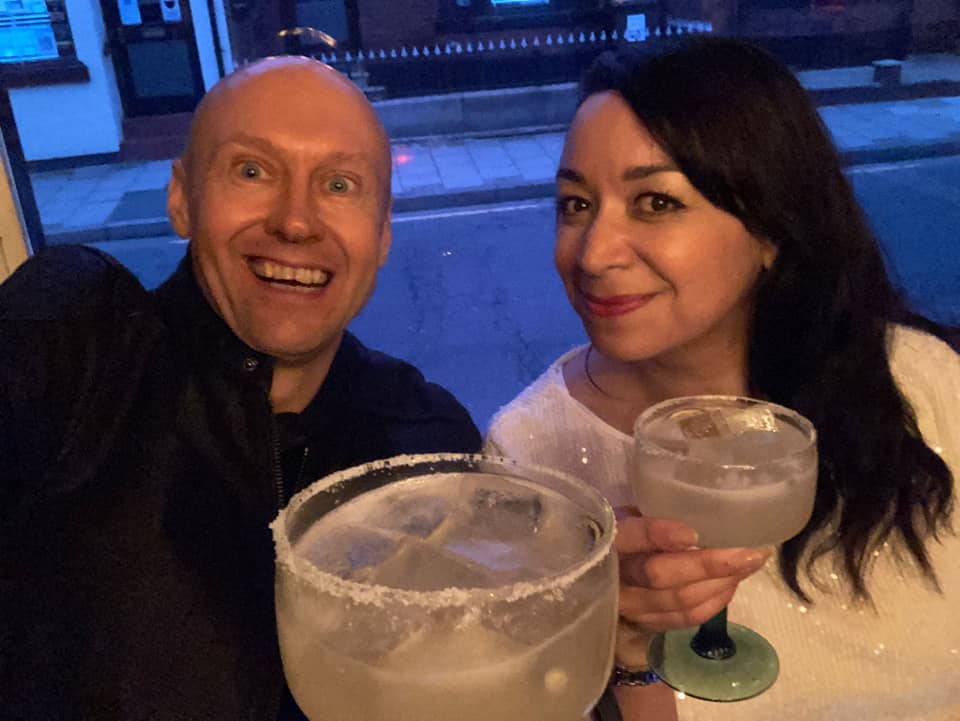 It was about a ten minute walk to the High Street and our first stop was this rather dark and trendy looking Cocktail Bar. We arrived in there just as their Happy Hour was starting so Lynda and I enjoyed some "two for one" Margaritas. We only stayed for one drink before moving on to another very friendly pub. Then it was time to head to the table that they had booked us for dinner. When we got there and tried to order our food they had run out of nearly everything on the menu. We did all however manage to find something to eat. I had a gluten free halloumi burger with salad. To be fair to the staff they were really nice and looked after us well, all things considered.
Next up we went to a bar that we had passed on the way up that I really wanted to go to as it was called Quigley's. Naturally the first thing I did was had my picture taken pointing to the sign outside. I was tempted to show them my driving licence at the bar to see if I could get a discount on my drinks. I did not do that in the end but I did swan around like I owned the place. It was a nice pub but it did have quite a young feel to it. I think it is safe to say we were the oldest people in there, but I liked it and would definitely go back if for no other reason than its magnificent name.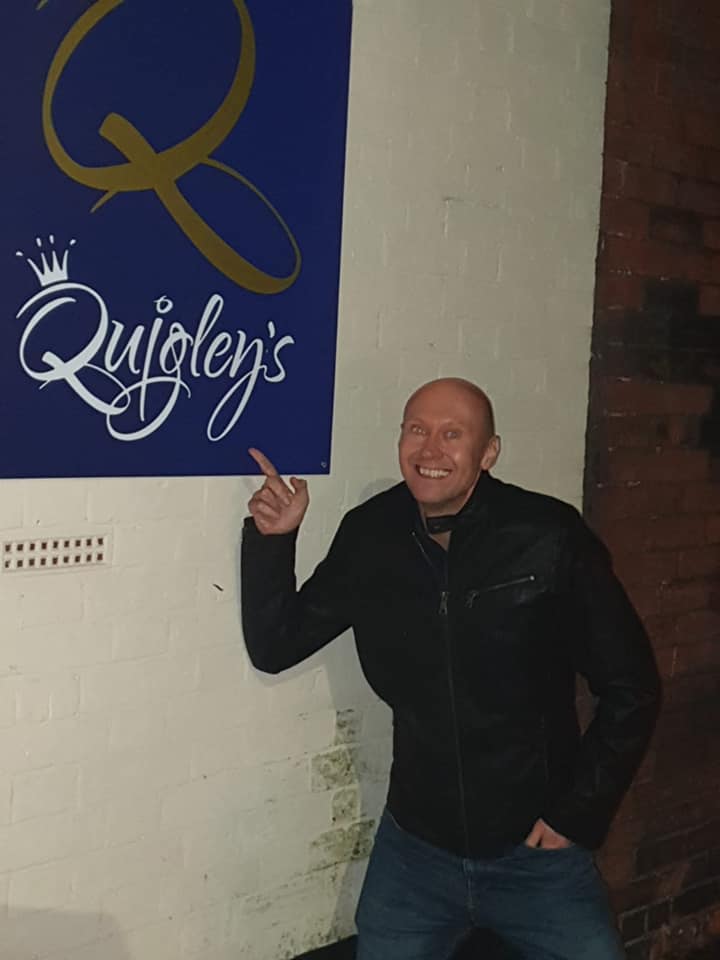 We then stopped off at one more pub on the way back to the house. There was meant to be a DJ in drag performing in there but sadly the event had been cancelled. We stayed for a drink anyway as they did have some decent music on. When we got back to where we were staying it was time for dessert. Lynda had made a gluten free Cherry Bakewell Cheesecake so I had two large helpings of that and may be a couple of glasses of red wine before we all decided to call it a night and head to bed.
The next morning our host cooked us a huge breakfast which I really enjoyed. You cannot beat a nice fry up after a night out on the town it kind of just resets the body does it not? Once we had digested enough food to be able to move off our seats we jumped in the car and headed back down the M1 to home. It was a fun night out in a new place that had lots of decent venues to spend time in. The best of them of course was the one named after me. I do not know if it is owned by any distant relatives or not but I am really hoping they could become the next nationwide pub chain. That would be pretty cool!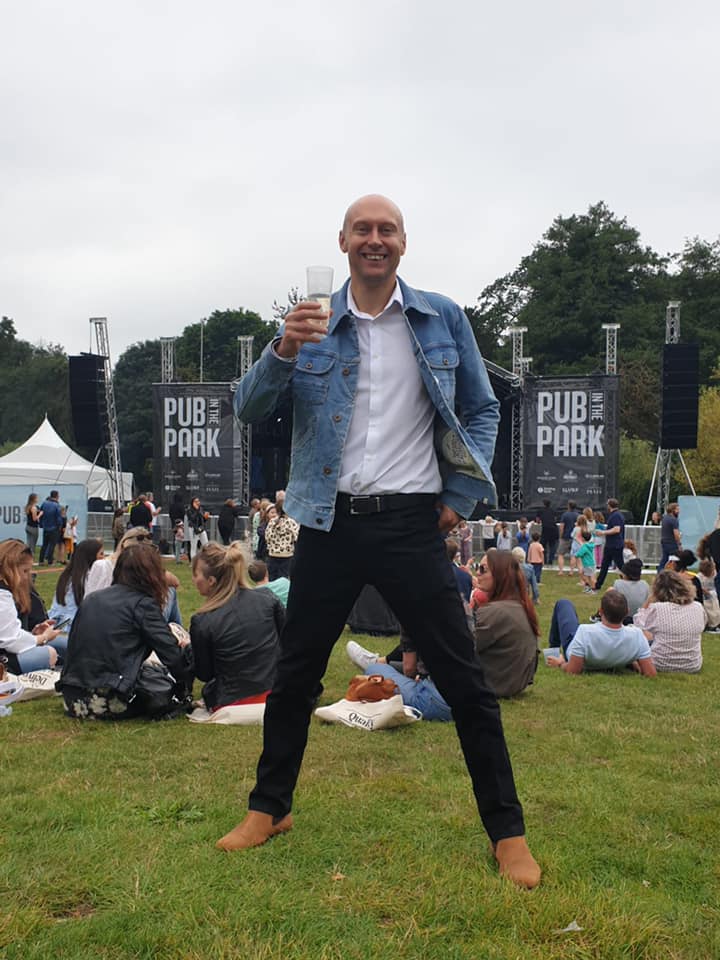 As part of her birthday present for this year I took my mum to see the Elvis Tribute Artist World Tour at the Waterside Theatre in Aylesbury recently. It was the first time I had been to see this show to. It features a backing band and three different Elvis Tribute Acts all of whom have won the competition that is held in Graceland as part of Elvis Week. That is basically the premier event when it comes to pretending to be the great man and is technically endorsed by his estate as they are involved in the staging of the celebration. As you can imagine as a result of this I was expecting big things from these guys.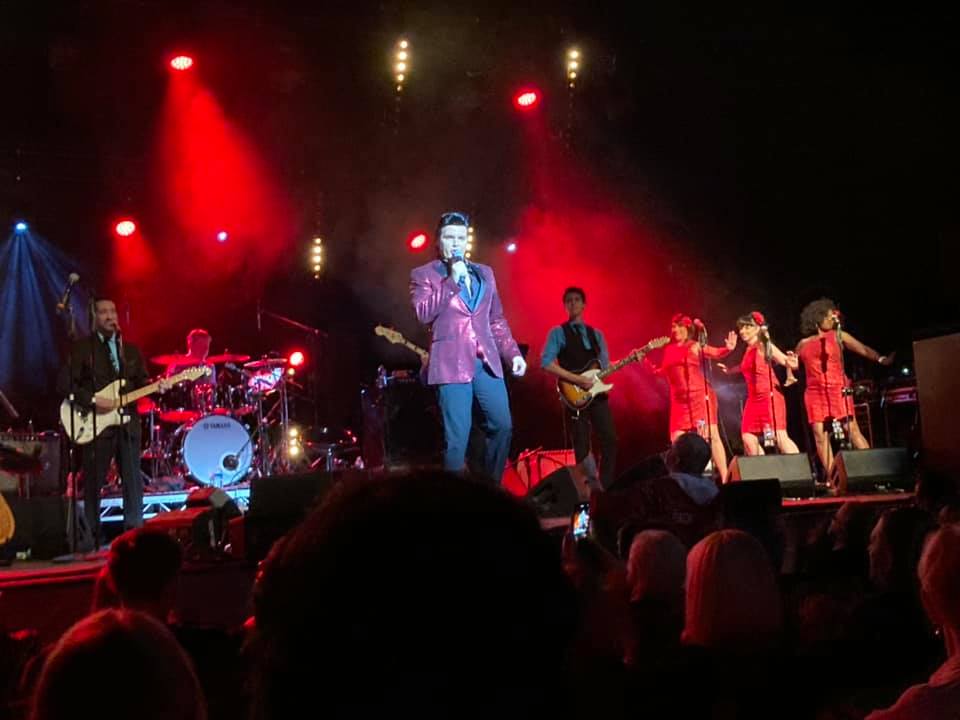 First on it was Dean Z who came on dressed as 1950's Elvis and did a few of his early hits followed by some of his early movie songs. He is from America and did look a lot like him and certainly displayed his famous energy on stage. Then we had an English performer in Ben Thompson who covered a lot of the film songs. He had a fantastic voice and was really good. They all have the moves and the way he talked down to a fine art, that is clearly why they have all won the big contests to be the best portrayal of him.
Dean Z then returned wearing the leather suit from the famous 1968 Comeback TV Special. That was the thing that kind of relaunched his singing career after his movies had stopped. You could not fault his effort and stage craft like the man himself Dean is clearly a born entertainer who loves being up on stage. He really did seem to be enjoying himself and to be fair quite a few of the women in the audience also seemed to be really enjoying it to. The first two performers were on for an hour and fifteen minutes then it was the interval.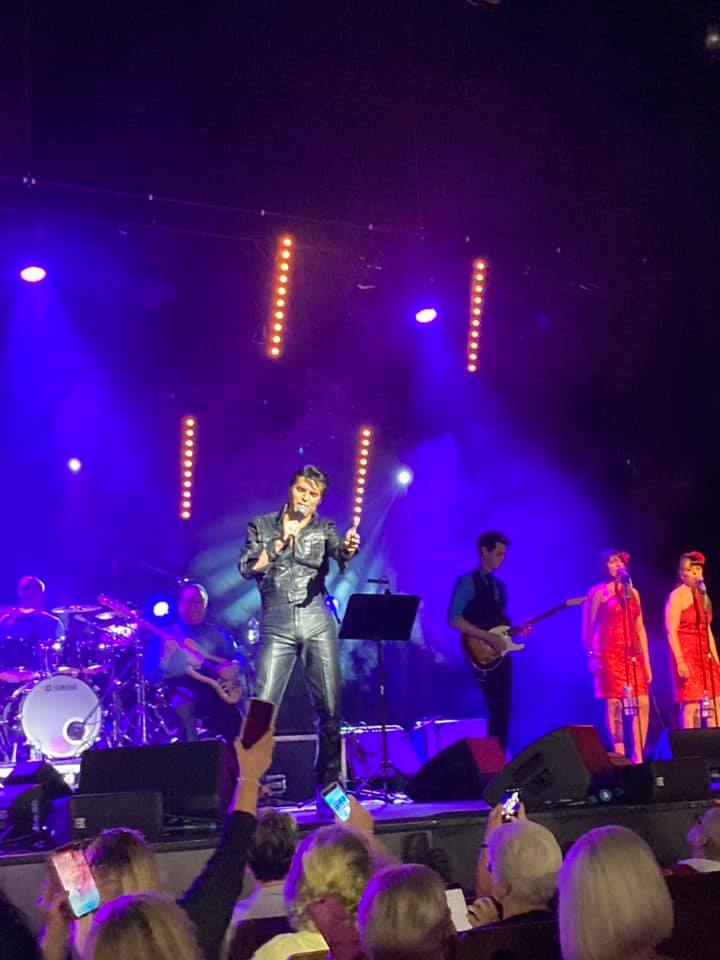 As mum and I were having a proper rock and roll night out I got us some water and ice- cream during the break. The final "Elvis" was the winner of The World's Greatest Elvis (apart from the real one of course). His name is Shawn Klush and I had heard of him before. He has toured on his own many times but for whatever reason I had not quite managed to see him in action until now. He was portraying the seventies Las Vegas and touring Elvis complete with of course the white jumpsuit and silk scarfs to hand out to the ladies and also the occasional gentlemen in the audience.
I thought he was excellent, he looked the part and had all the moves but he looked very natural doing them, which is not always the case with some tributes. His attention to detail was spot on I thought. Does he have the exact same voice as the real one of course not nobody can sing with the range, power and emotion that the actual Elvis Presley used to but Shawn can really sing and entertain and he does try to keep it as authentic as possible. He did eighty minutes on stage.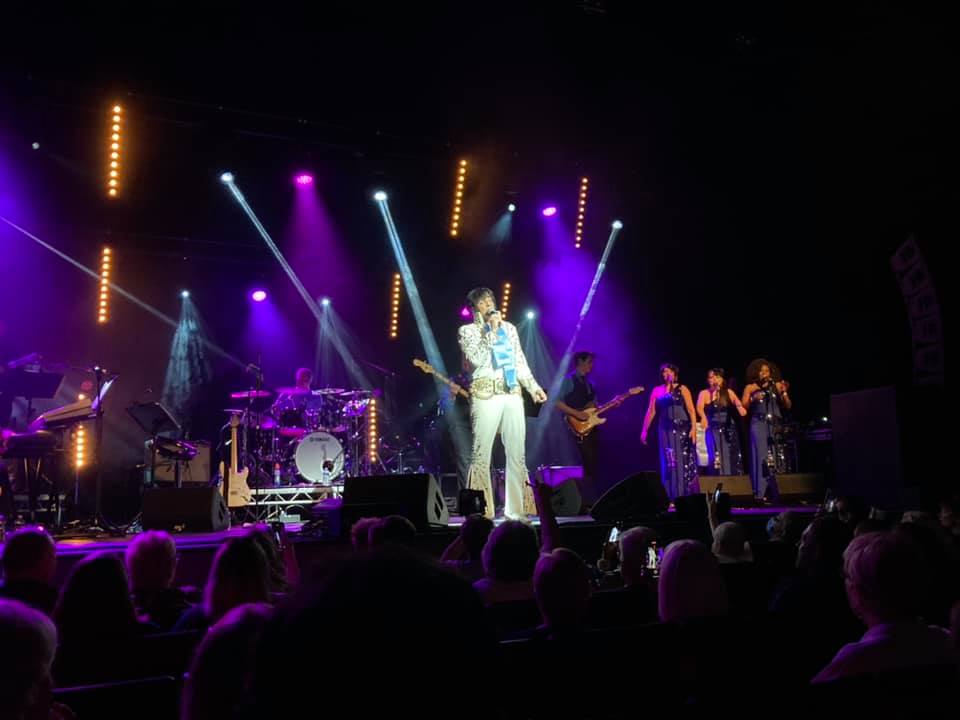 During the whole evening they did so many of the hits finishing as Elvis always did in his live concerts with "Can't Help Falling in Love" and no encore. By the time that song had finished Elvis was normally in the car and on his way from the venue before the announcement that Elvis had left the building was made. The great thing was all of them were massive fans of the man and his music. They saw it as a celebration of his memory rather than actually believing that they were really him. It was a great night out and I am glad I caught the show happily my mum really enjoyed it to.
We are both big fans of Elvis Presley a couple of years ago we went to see "Elvis" and the London Philharmonic Orchestra play the 02. Elvis was on video and the orchestra were on stage. They were joined by members of "The Kings" TCB band for a few of the songs including his long-term drummer Ronnie Tutt. Sadly he died last weekend at the age of 83. If you watch any of the live footage of Elvis from 1969 until his death you will see Ronnie sitting there just behind him on the drums. The connection they had really comes across in all of their performances.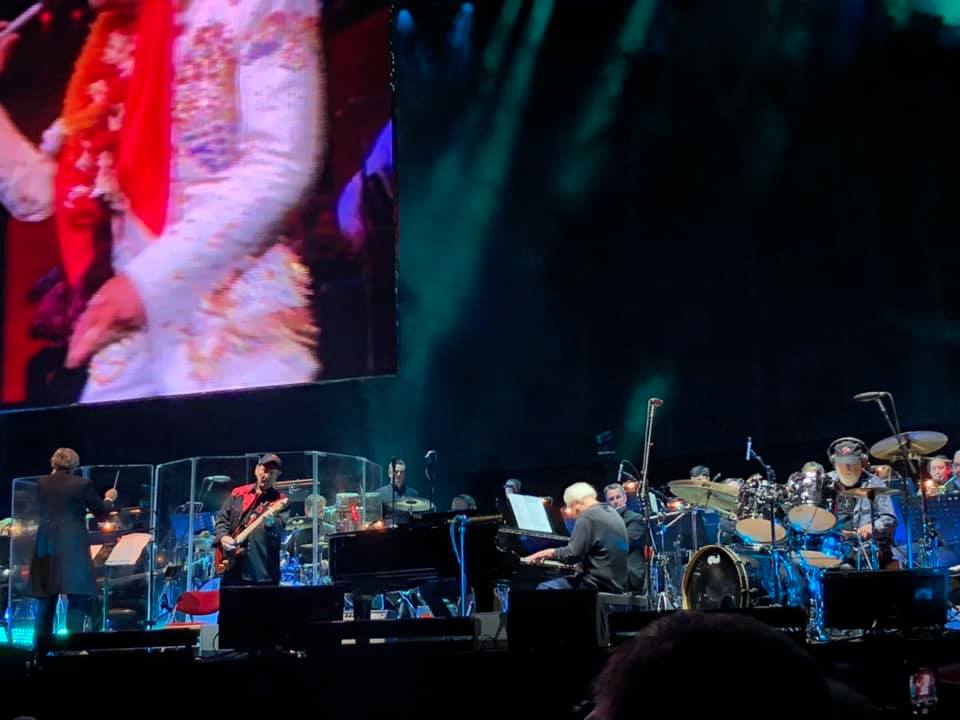 Last Thursday night Lynda and I had a midweek night out at the theatre for the first time in a very long time. We had managed to get some very good and reasonably priced tickets to see Blithe Spirit at the Harold Pinter Theatre in London. I met her after I had finished work and we grabbed a quick bite to eat at Pizza Express round the corner. I had a rather nice gluten free pizza and a nice glass of red. It was then time to go to the venue for the play. I prefer to get in there a bit early to get to the bar and have a drink before the show and place your order for the interval to avoid any unnecessary queuing.
For the record the Malbec there was very nice I would definitely recommend it. The play was brilliant it starred Jennifer Saunders, who was hilarious and wonderful as she is in every single thing that she does. Just in case you are not aware of it Blithe Spirit is a comedy based around an eccentric clairvoyant "Miss Saunders" who has a talent for bringing back deceased wives so it appears. It is lots of fun and was written by Noel Coward no less. If you fancy a quirky, easy and entertaining night out go and see this show, although you will have to be quick as it is only on until the sixth of November.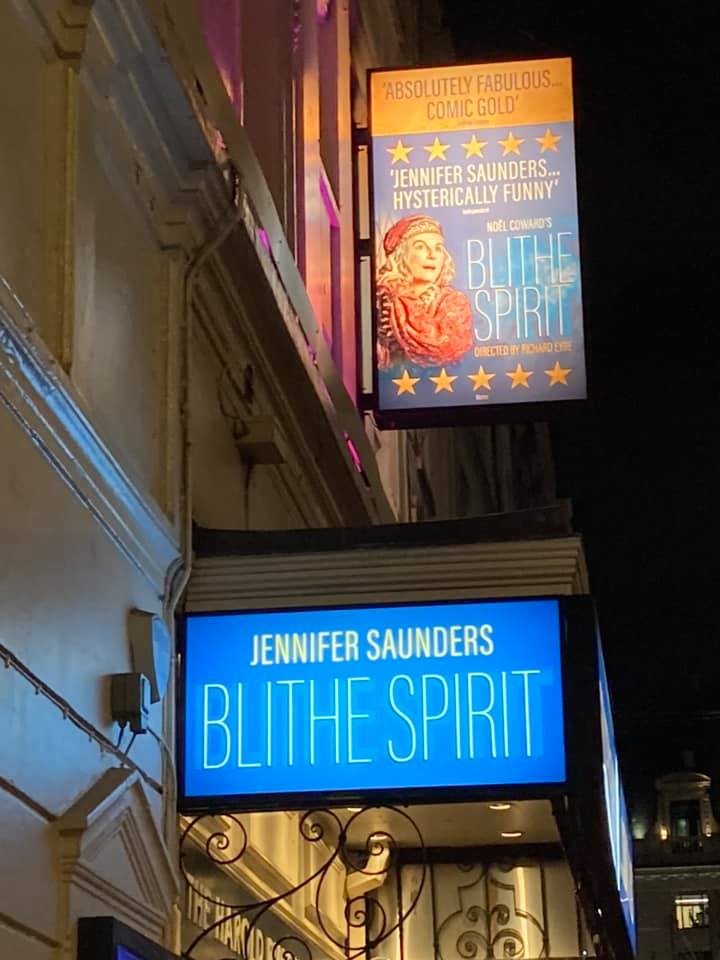 Last Saturday as Lynda had been sent a voucher for a free bottle of Prosecco from Prezzo we went there for dinner to take advantage of their generous offer. I quite like it there nowadays as they are fully Coeliac accredited and have a good selection of gluten free meals for me to choose from. We walked there and back so it was quite a healthy evening apart from the three course meal and the bottle of fizz. While we were eating a couple of teenagers came in to eat and they were holding hands over the table and smiling at each other it was lovely to see, although it did make me feel really old to be fair.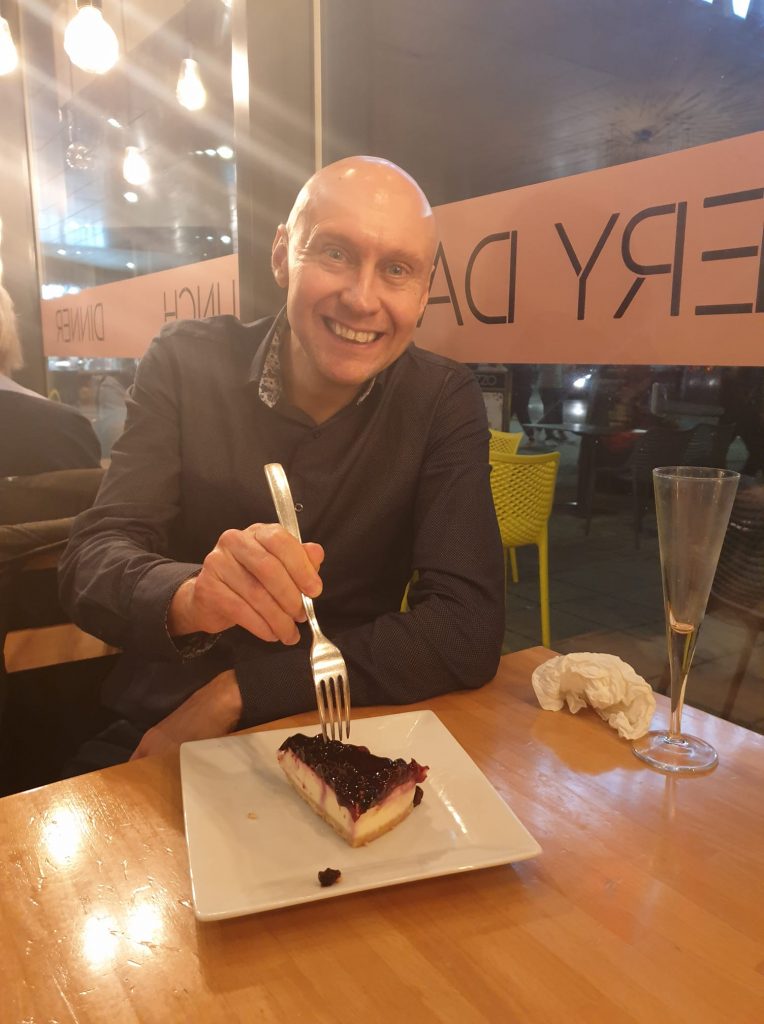 I do not watch much television really but I do like a good chat show. I am clearly quite a nosy person as I like finding out people's secrets or what happened off screen or in their private lives. I have been lucky enough to interview quite a lot of celebrities over the years. Surely it is about time I got given my own chat show Graham Norton cannot go on forever. Mind you I might be wrong but I think the producers may already have Jack Whitehall lined up for that gig. I think I just like the idea of drinking wine and having a laugh with people as that is what I do most weekends anyway.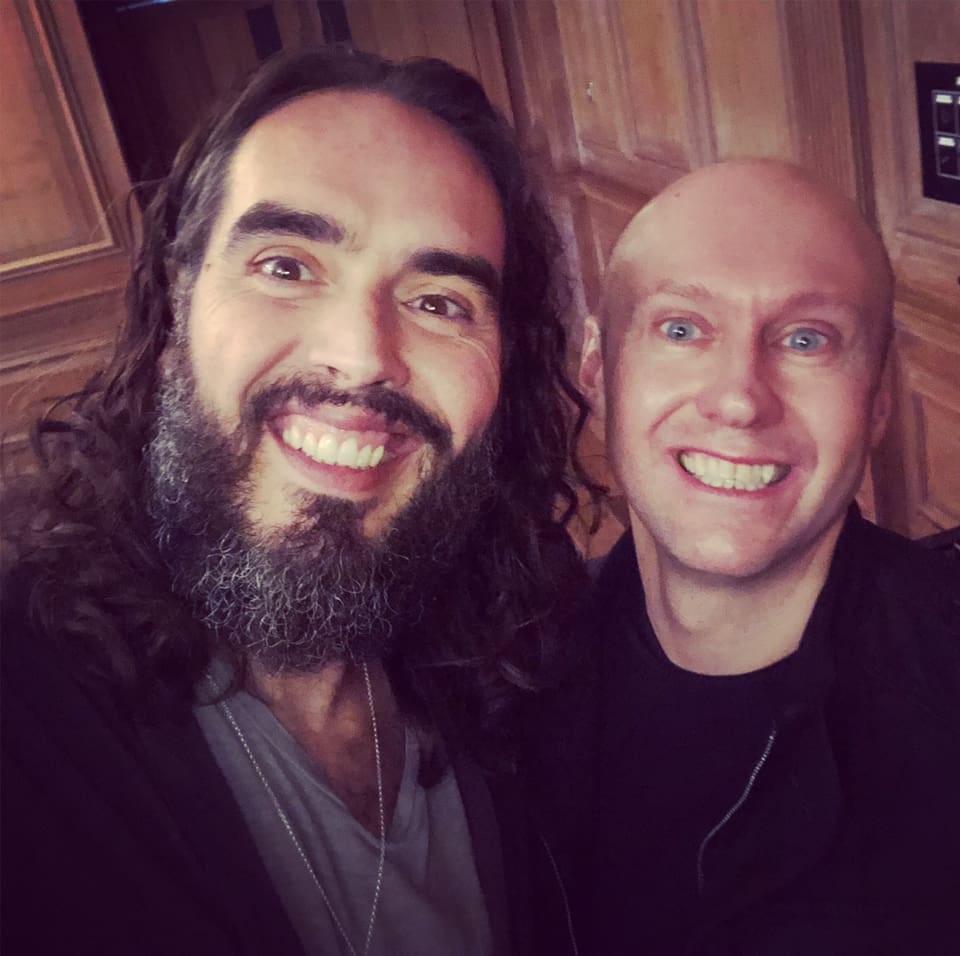 Tottenham returned from the latest international break with a win away at Newcastle. A good result in the end bearing in mind they were on a high after their recent takeover. We are currently fifth in the Premier League and just four points off the leaders, which if you say it quickly and do not look into it to closely sounds encouraging. We have a difficult game away at West Ham United tomorrow in which anything can happen! They are always up for the games against us and would love to beat us. Hopefully we can nick the three points come on you Spurs!
May I remind you that the clocks go back next weekend so you will get an extra hour in bed or an extra hour partying totally up to you! When the clocks change it always reminds me of somebody I played Sunday football with as a kid. Every single time the clocks altered you could guarantee this lad would always be either an hour early or an hour late for the match that weekend depending if it was October or March. To be fair to him he was consistent, it was the same every year. He was really bright apart from when it came to amending the time on clocks and watches seemingly.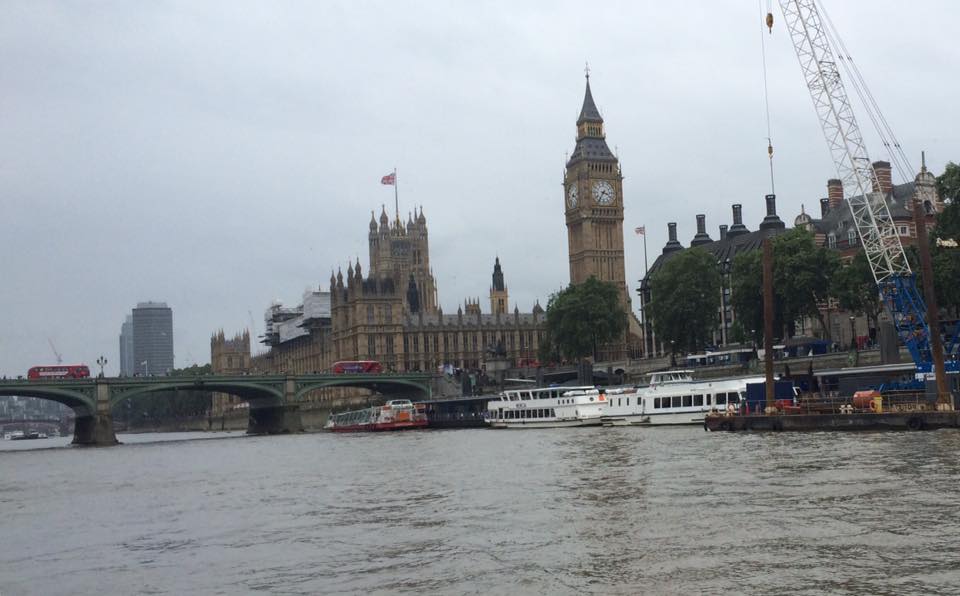 You can listen to me every Saturday afternoon between 2pm – 4pm on Radio Ninesprings. https://www.radioninesprings.co.uk/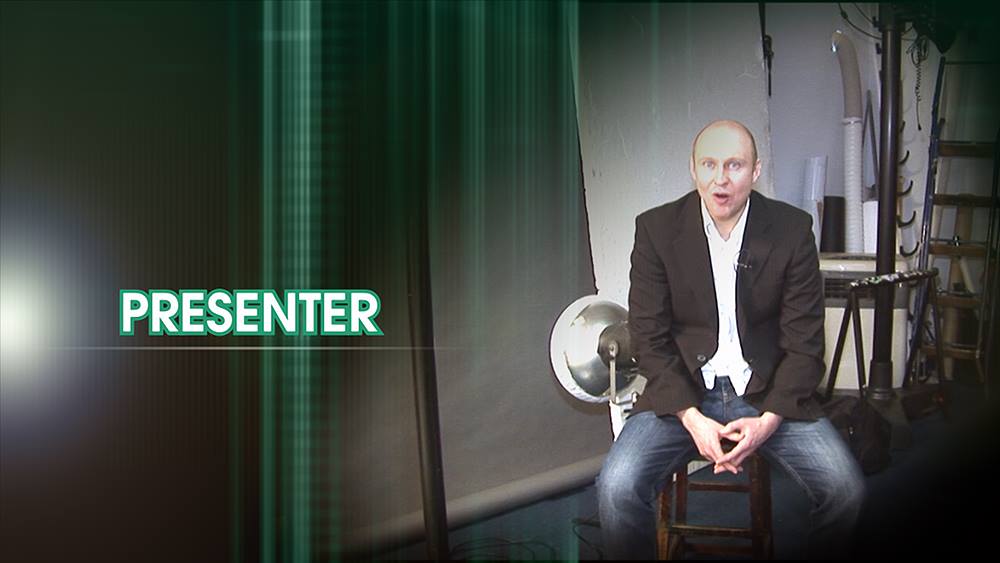 Have fun and we will catch up again soon. Stay safe! Cheers Neil.