Hi there, how are you doing? I hope you have had an enjoyable couple of weeks. Mine have been good and heavily television based due to the fact that two of my favourite shows of the year are both on our screens at the moment. Plus a former boss and friend of mine has been starring in a Channel 4 programme all last week. So as someone who does not really watch a lot of TV normally I have been watching loads recently and enjoying it. Specially with the interaction Twitter gives you during certain programmes.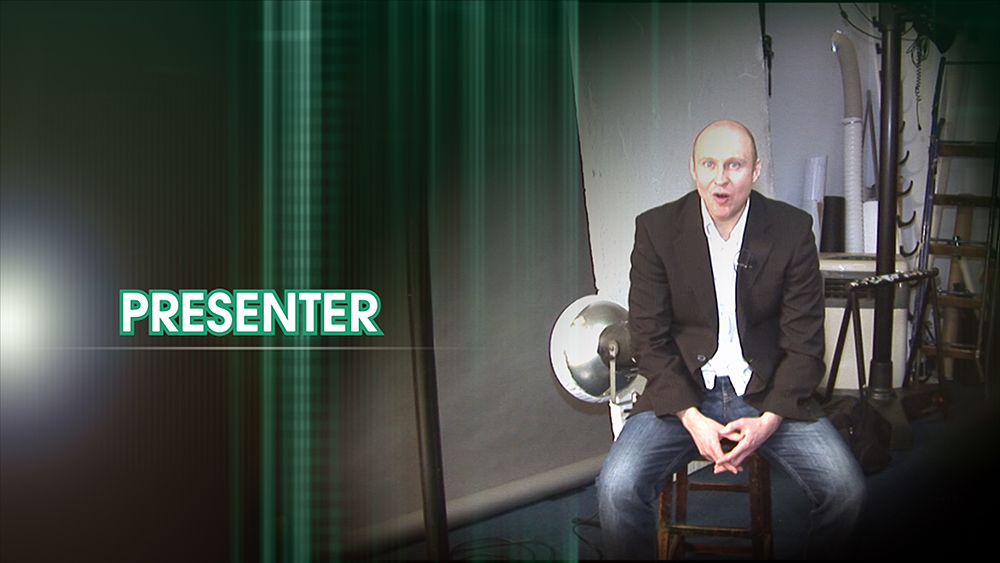 Now every year I find that I can never get too excited about Christmas until about half way through the month of December. This is not because I am a bit of a Scrooge, or the Grinch or anything like that. It is simply because my birthday is on the 10th December. So I always like to enjoy and celebrate my special day before I even think about sending cards or buying presents. I am not complaining at all. Anybody with a birthday at a similar time to me will understand that sometimes it is difficult to keep birthday celebrations separate from Christmas Celebrations. Due to festive drinks and work's parties. While if you are born in the middle of the year say. It is a lot easier to distinguish between these two big events. Normally I do try to have my birthday as a day off with ideally drinks with friends and family members at the local pub in the evening. Which now has actually become quite a tradition. I remember one birthday when I was working down in Yeovil. I actually spent it sharing the stage with the Drifters at the Westland Leisure Complex for a big Christmas Party there. I have also been on the radio a few times when it has been my birthday. Which always made for a fun show. Well it did for me anyway.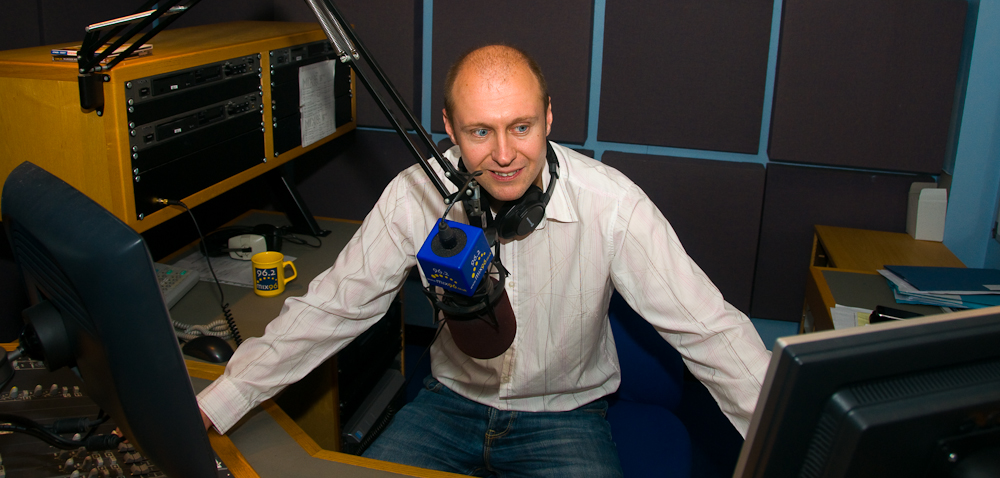 All last week then my friend Steve Carpenter was one of the contestants on the Channel 4 show Come Dine With Me. I have to confess I had never watched the show before although I know a lot of people, who regularly do. But with Steve on it there was no way I was going to miss a single second of it. When I worked with him he was very good to me and often invited me round for meals. So I have first hand knowledge of how good his culinary skills are. And I have to say he is a very good cook. And always an excellent host. If the show was filmed at the height of the summer. I think he might have done one of his legendary BBQ's for his fellow diners. They were always fantastic.
It is always interesting watching someone you know on television. Steve was just as entertaining as I knew he would be on the show. Making me laugh at lot and reminding me of situations and places we had been in together. When we were faced by shall we say a room full of people with very different personalities. Who we did not really know that well. Which was exactly what he was facing during the show. I thought he did great when it was his turn to host. His meal looked great. Although it was slightly more elaborate than I ever remember being offered when I had diner at his place. But I can confirm there was always cider on arrival if required.  That programme does have the most sarcastic sounding voice over man ever. I found him pretty annoying during the first show but then by the middle of the week. I kind of got used to it and found it very funny. So well done to Steve on his appearance on the show. I thought you were great mate. Good work!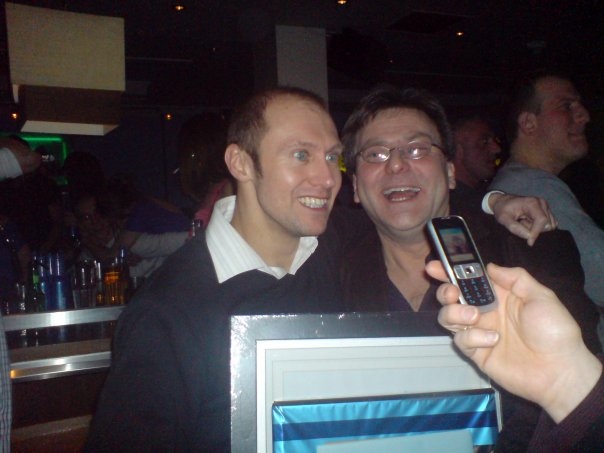 Now brace yourselves for this but there is actually another Neil Quigley in the world. He also operates in the world of show business. Scary though that is. I assure you it is totally true. We are even similar ages and have fairly similar haircuts. Although I promise you we are not related. I have been aware of the other one for about the last eight years or so. But it was only in the last couple of weeks thanks to social media that we actually acknowledged each other. He is a well known International Dance DJ and record producer, who runs his own record label.
Recently I got a tweet mentioning me by my twitter name promoting my great new album that I had just released and teasing an on-line question and answer session. Which I was going to do on this subject. So slightly panicked that I was going to get a lot of questions I probably would not be able to answer. I quickly contacted the people advertising this event giving them the correct twitter handle of the Neil Quigley they actually required. And if I am honest the one they needed for this. For which the other Neil Quigley got in contact to thank me for. I guess I will just have to wait and see now, if he ever gets to return that favour for me.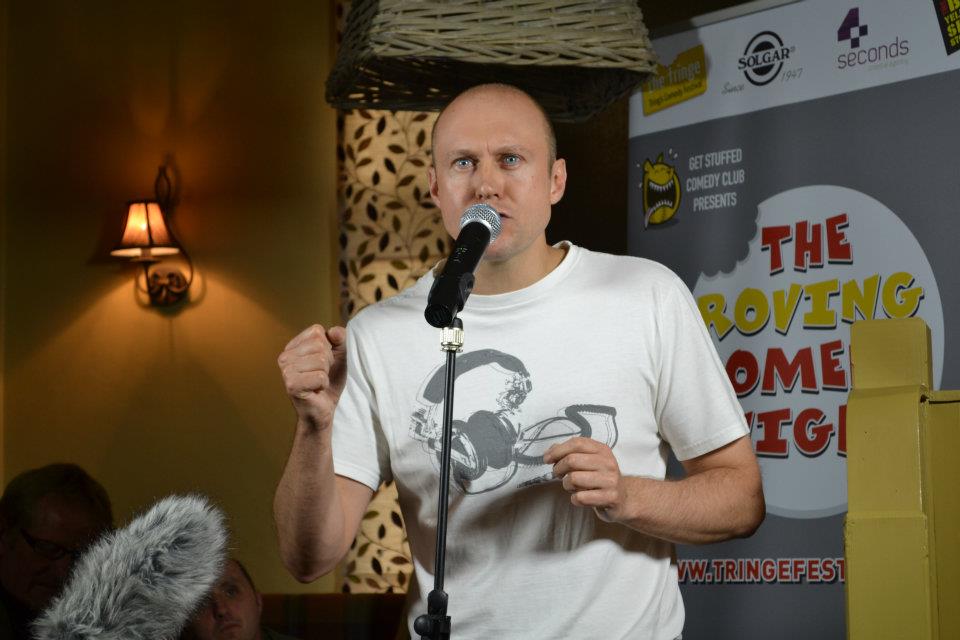 I am still very much enjoying this year's I'm A Celebrity Get Me Out Of Here. Simply for how good Ant and Dec are on it. The show gives them the perfect vehicle to display not only what fantastic natural presenters they are. But also the chance to do some comedy and some amusing skits in between the jungle footage. Where they poke fun at the camp mates and themselves in equal measure. For me what actually happens in the camp in almost secondary. That said the celebrities this year all seem pretty nice. And all know what it involves and are prepared to try their best and give their all to every challenge which I like. And which has not always been the case in previous years.
I have never watched The Only Way Is Essex but I had seen Joey appear on other shows. And if I am very honest I thought he was a bit of an idiot. Now I think that he is actually a really nice, good hearted bloke. Who seems like a lot of fun. I also do have to confess I was not aware of David Emanuel either. I have never been into fashion. Which anyone who has ever met me, would be able to testify. So I was not aware of his work, but he seems like a lovely bloke who offers great advice. And has a voice that would make the worse news in the world sound good. So far I have not been able to predict any of the evictions and I do not expect that to change tonight. I still have no idea who out of the remaining people in there will actually win it. All I know is it has in my opinion been excellent television and a complete joy to watch. And just in case they ever need any new presenters for the spin off show Get Me Out Of Here Now. Can I just go on record as saying I would be very happy to go and work in Australia for a month on that programme. Count me in.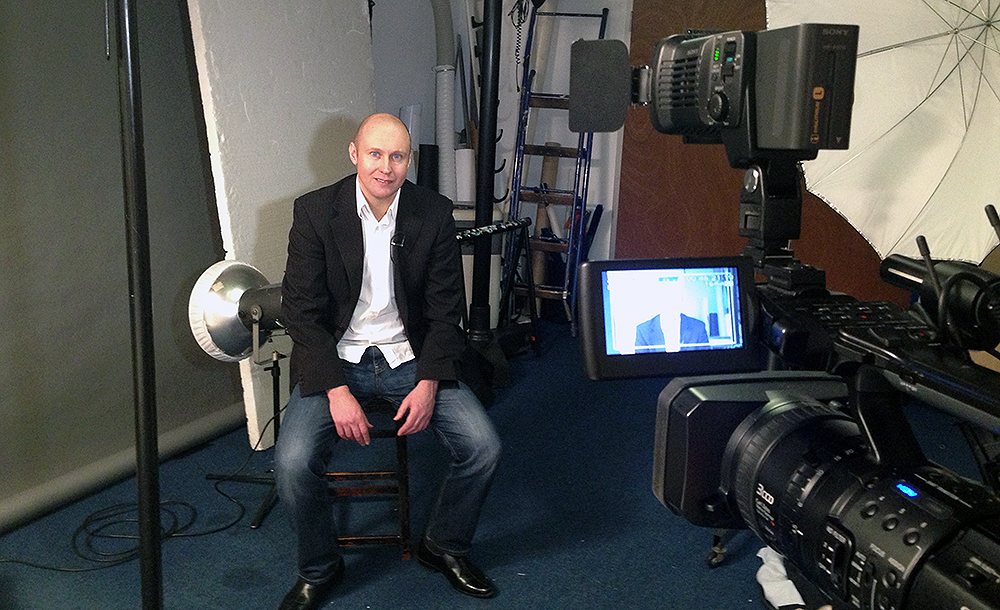 This Thursday night it is the British Comedy Awards. Which are being held this year at The Fountain Studios in Wembley. Which is actually where the X-factor television series also is broadcast from. It is always an interesting night which has seen some interesting incidents in the past, shall we say. I won't go into them here, you can do your own research on them, if you like. It is the biggest night of the year for the UK Comedy scene. I would like to see the following people or shows win awards Lee Mack, A League of Their Own, The Last Leg, Jon Richardson, Sarah Millican, Ant & Dec, Jack Whitehall and Jo Brand. It is always a good and fun night.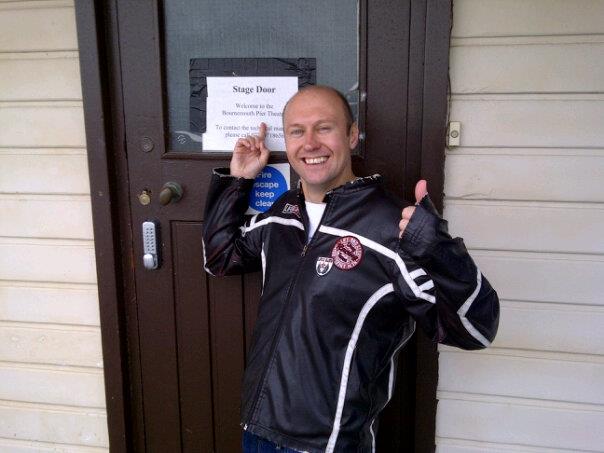 Another one of my current TV highlights is Strictly Come Dancing along with the spin off show It Takes Two hosted by the brilliant Zoe Ball. This series is brilliant and there is such a feel good factor at the end of every show. It is getting far too close to call, as to who might actually win it I think. My favourite pair of Sophie Ellis-Bextor and Brendan Cole are still very much in the competition. And I thought their dance last weekend was stunning. My back up couple of Susannah Reid and Kevin Clifton are still in to. Although I must confess I do fear for them a little this weekend. The thing I think I like most about this show is the closeness of the special bond that builds between the celebrity and their professional dance partners. They seem to become so close and such good friends. You really do feel for them when they get voted out and realise they will not be dancing with each other any more. The emotion of the whole thing really drags you in I find. Doing Strictly Come Dancing must be an amazing experience and a great way to get one to one dance lessons with some of the best dancers in the world. I would chose that any day of the week to be on. Rather than eating bits of kangaroo anatomy in the jungle.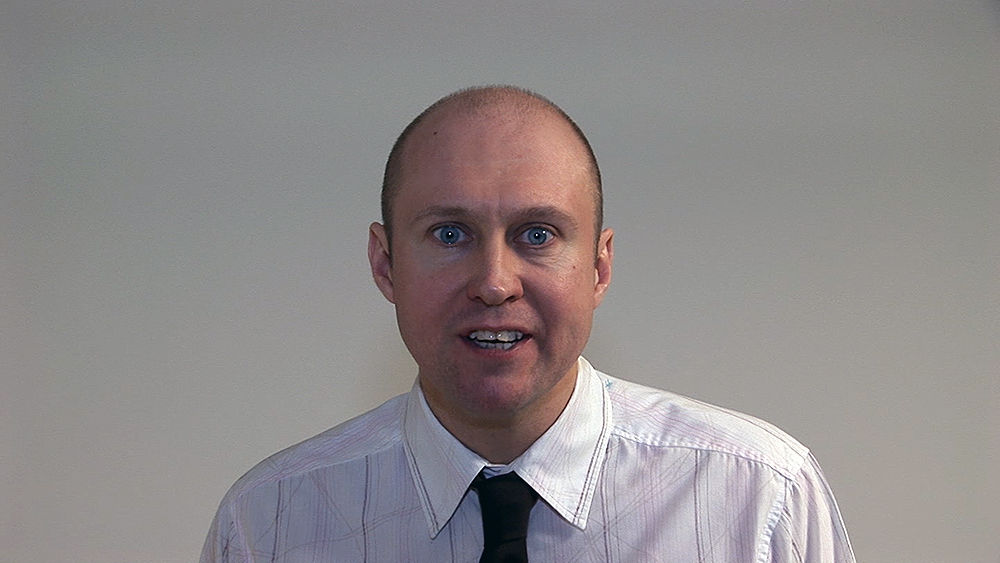 I said earlier that as far as I am concerned my Christmas celebrations do not really start until after my birthday on the 10th December. But the thing that for me really marks the start of Christmas and puts me in the festive mood is going to a pantomime. I am delighted and very excited to be going along to the Press Night for Sleeping Beauty at the Waterside Theatre in Aylesbury on the 16th December. It is a big tradition of mine to always attend this great event. This year the cast includes former Eastender and 2011 Strictly Come Dancing contestant Anita Dobson, alongside the very funny Andy Collins, the beautiful and very talented Buckinghamshire based singer and actress Holy Brewer and Christian Lund. I am just a big kid at heart. So I already know I will have a lovely evening at this event. I will give you a review of it all next time we speak. That will include the Panto itself and any pre or after show happenings to of course.
The charity football match I was due to play in later this month has now been moved to April. Which speaking as someone who is now more of a fair weather footballer nowadays. Sounds more appealing than paying on a cold December afternoon. I will give you more details about it nearer the time. In case you fancy coming along to raise some money for a good cause and have a laugh at me in action.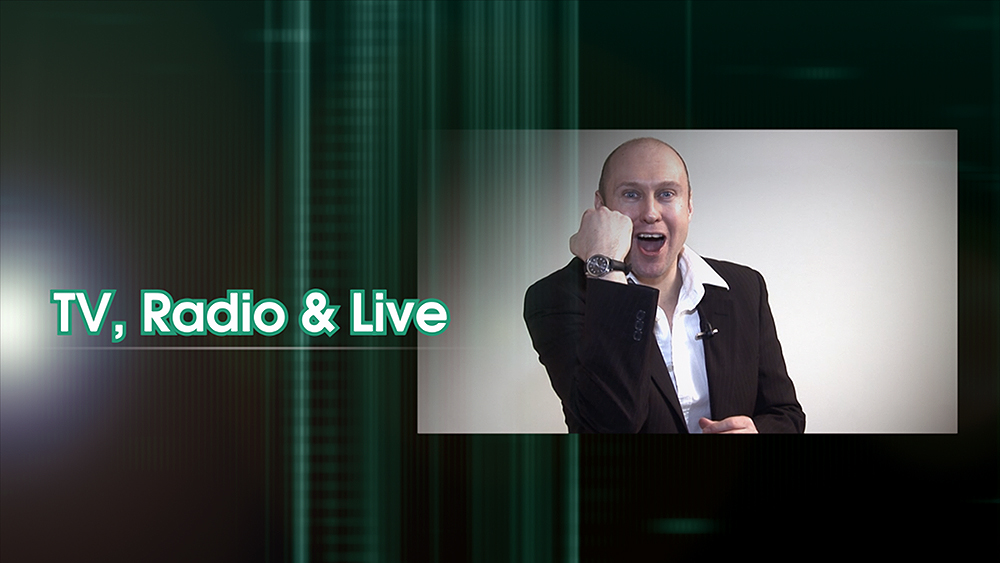 Have fun and we will catch up again in a couple of weeks. Cheers Neil.