Hi there, how are you doing? I hope you have had a really nice couple of week's. Mine have been very busy with lots of fun things going on. The other Saturday to mark my Mum and Dad's latest Wedding Anniversary.
We went on a family trip to the theatre in London. To see the matinee of the long running musical Les Miserables. We had brilliant seats. In the royal circle, no less. I had not seen it previously but just before it started my sister gave me a quick run through of the basic plot and we were away.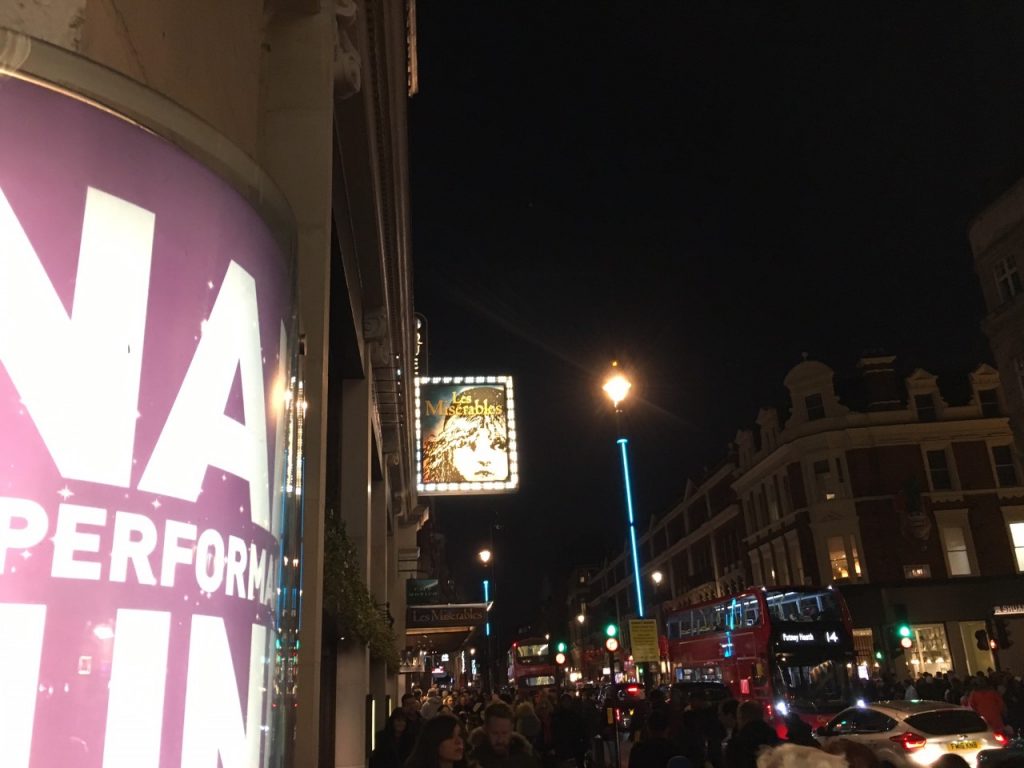 I thoroughly enjoyed the show. It is fair to say it is pretty emotional and heavy going. I mean the title itself does suggest that it is not exactly going to be a barrel of laughs from start to finish. The cast were sensational and fully deserved their standing ovation at the end. The songs are very powerful and meaningful.
A lot of the messages of the story are more appropriate than ever after recent world events. Which may explain how it keeps finding a new big audience year after year. If you have not cried at some point during it, you are not human.
The whole experience was made even better by the lovely glass of red wine I had during the interval. Well done to the Queen's Theatre on this. As this is not always the case. When it comes to beverages in the West End. After the show had finished and we had all dried our eyes.
We continued the regal theme by heading round the corner to have a nice meal at the Queen's Head. The steps up to the restaurant area there, were actually made in the town where I live Princes Risborough. It had that information written on them. Which weirdly made us feel very at home there.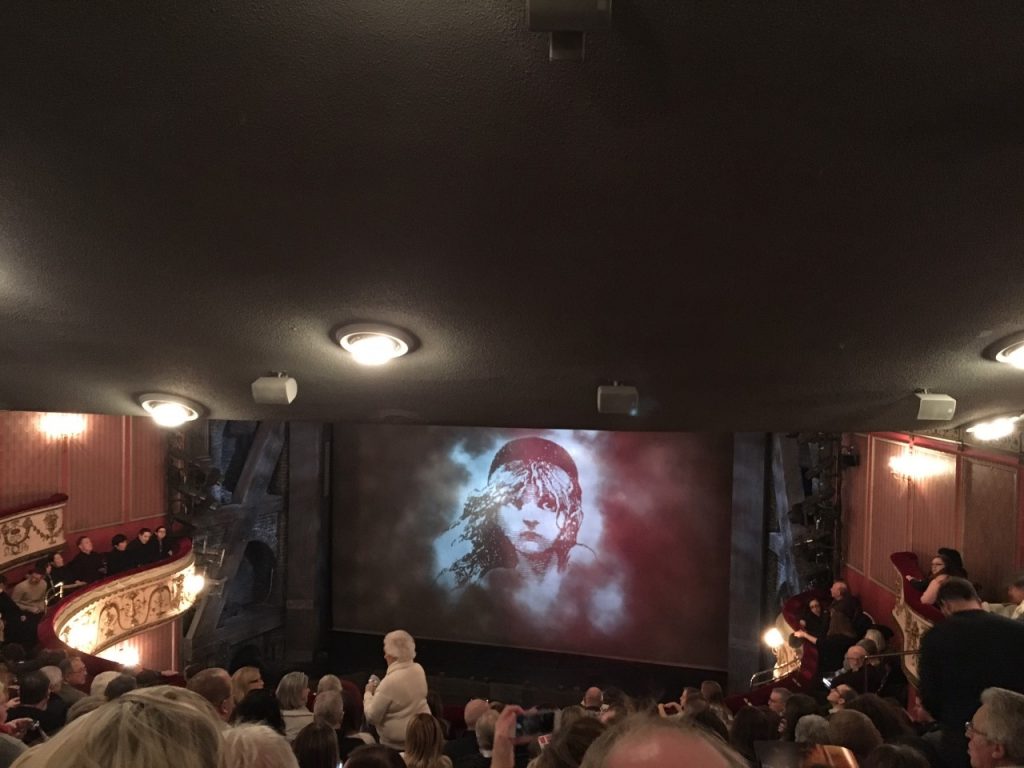 I went to a fascinating recording of a new Radio 4 Extra short series called "The Comedy Controller". It was part of a three programme special. Each one has a different era of comedy that they are focusing on. It features former and current comedy producers. Talking about great old show's and their own experiences with making these show's. And also trying to sell them to America.
The panel were Paul Jackson, John Lloyd, Jimmy Mulville and the excellent Beryl Virtue. These people have been involved in some of the greatest comedy programmes of all time including Steptoe and Son, Coupling, Blackadder, Spitting Image, The Young Ones and Whose Line Is It Anyway, to mention just a few.
During this event at the BBC Radio Theatre. Which focused on the sixties and seventies, as well as satire. They played some legendary bits of comedy for us to enjoy. The esteemed panel then discussed these show's and performer's from this period. Best bit for me was them telling stories about things that happened. While they were working on their various programmes. And they all had some great anecdote's about trying to pitch English comedies to the American television executives.
As a huge comedy fan. I found it both entertaining and educational. To hear all these behind the scenes stories. All told in such an amusing way themselves. It was a real feel good evening. Sitting there and reminiscing.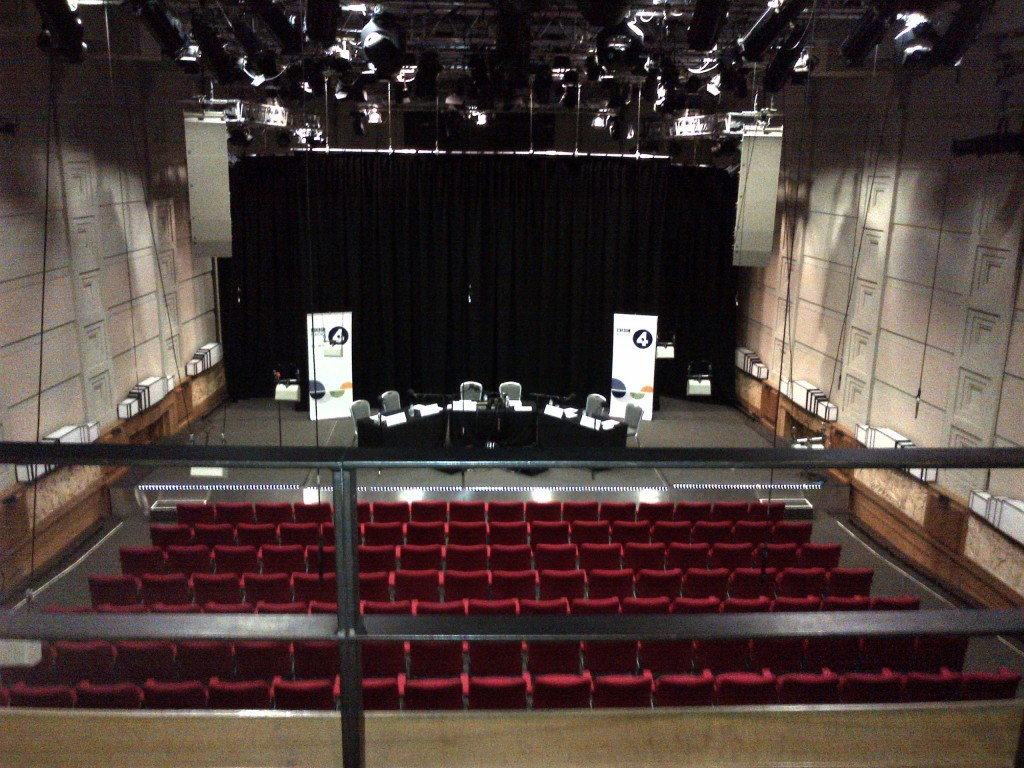 The current series of the excellent Radio 4 Extra weekly satirical comedy show Newsjack is now under way. The first two programmes have now been broadcast. They have both been exceptionally funny. Although I think it is fair to say that there is a lot of good subject matter around at the moment. I was at the recording of the first one at the historic BBC Radio Theatre.
It was Angela Barnes's debut as host. And personally I thought she was totally brilliant. She made it her own right from the start. Plus the supporting cast set the bar very high. As they were all brill. Showing such versatility and skill with the many recognisable impressions that they were required to do.
I have been submitting material once again for this programme. I missed out on getting any of my jokes in the first episode that I was at. Which was a shame. As it would have been nice to gauge the audience's instant reaction. But the first one was so funny with so much clever stuff in there from all the other very talented writers. I really did not mind. I am as ever hopeful that I will sneak something of mine in there before this latest run is over.
I never tire of watching things at the radio theatre. It is such a lovely venue. I would really like to see one of the big music names do one of their small and intimate shows there. As they do for Radio 2 from time to time. I suspect that would be amazing.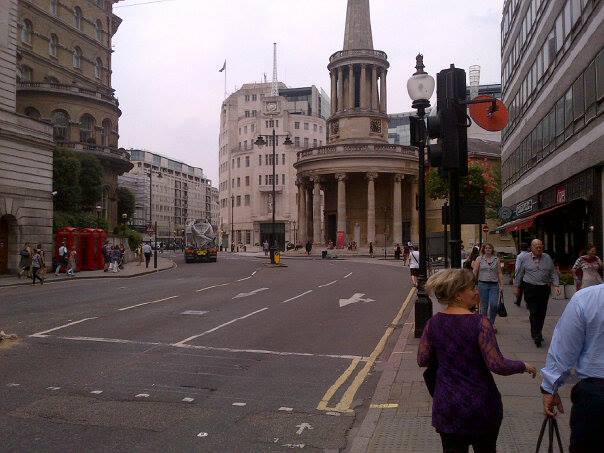 Last Saturday I experienced the magic of the FA Cup at White Hart Lane. When the team I support Tottenham Hostpur. Took on the team my parents support. And the team I used to watch regularly when I was a teenager. I went with my mum to the game. She is a Wycombe Wanderers season ticket holder. So she got me my ticket for the match. Which meant we were in the away end with the Chair Boys fans.
We travelled to the game on one of the sixteen supporters coaches laid on. Fair play to Buckinghamshire as a whole. They really got behind the team and made a great effort. The fans looked stunning in the light and dark blue colours. And they made plenty of noise for the team.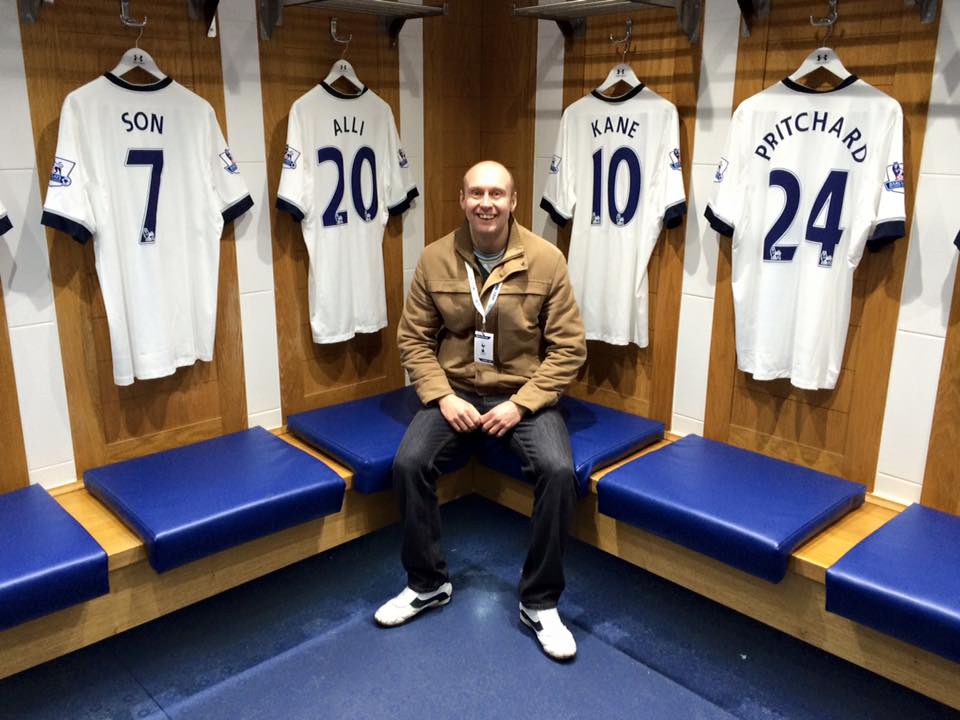 The coach journey was comfortable, smooth and they even served hot drinks to buy on the way there and the way back. It was all very civilised. We got to the ground just after one o'clock. And the coach handily dropped us right outside a burger van. Which fulfilled our food requirements.
After soaking up the atmosphere outside for a bit. We met up with my Uncle and Cousin and made our way in to the stadium. We grabbed a pre-match beer to calm the nerves. As the place filled up with lots of very excited Wanderer's supporters. We then headed out to take our seats and watch the players warm up.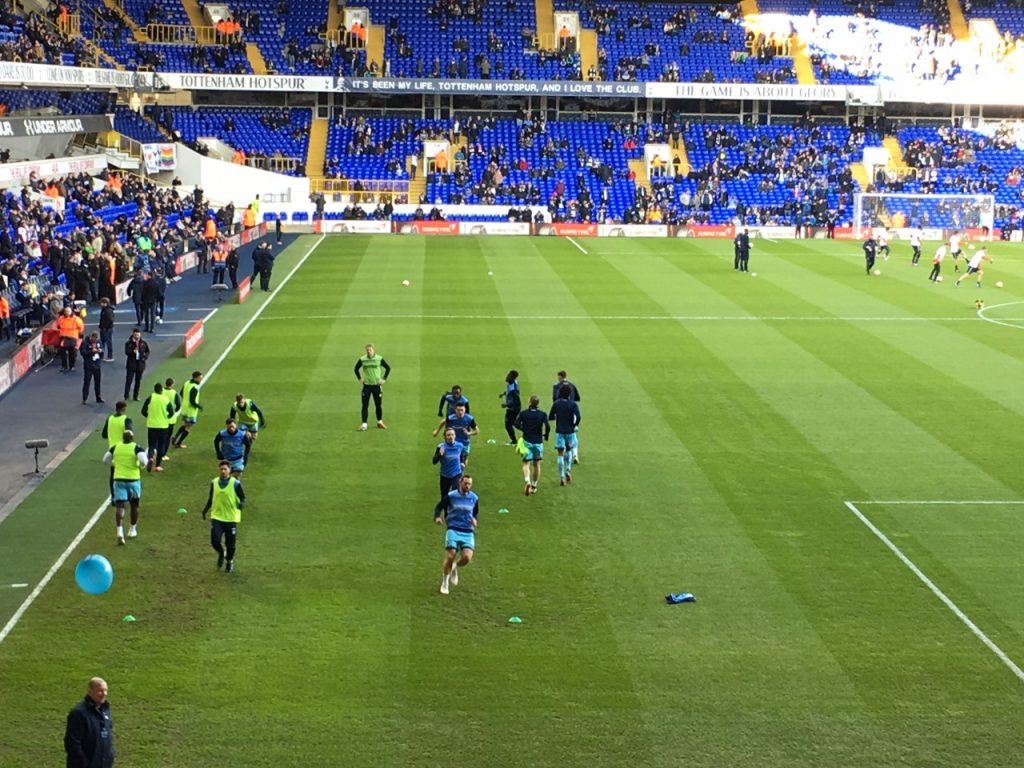 The game itself was an emotional roller coaster. With me wanting Wycombe Wanderers to do really well but Spurs to actually win and go through. So when Wycombe were two nil up after the first twenty-five minutes. I was feeling some mixed emotions. Really pleased for Wycombe, while at the same time thinking my team were about to crash out of the cup. That was the half time score line.
In the second half Tottenham pulled it back to two all. And I was starting to think they could go on to win it. Then having already made our three substitution's Kieran Trippier had to go off injured. Leaving us down to ten men. Not long after this from out of nowhere Wycombe go three-two up with a great header. Now I am really worried.
Fortunately a minute or so later Dele Alli equalises. I am thinking that it will be a draw with a replay back at Adams Park. So a good day for Wycombe. They get a lucrative second game. Which Tottenham could still progress from. Then from out of nowhere late in to injury time Spurs grab a winner.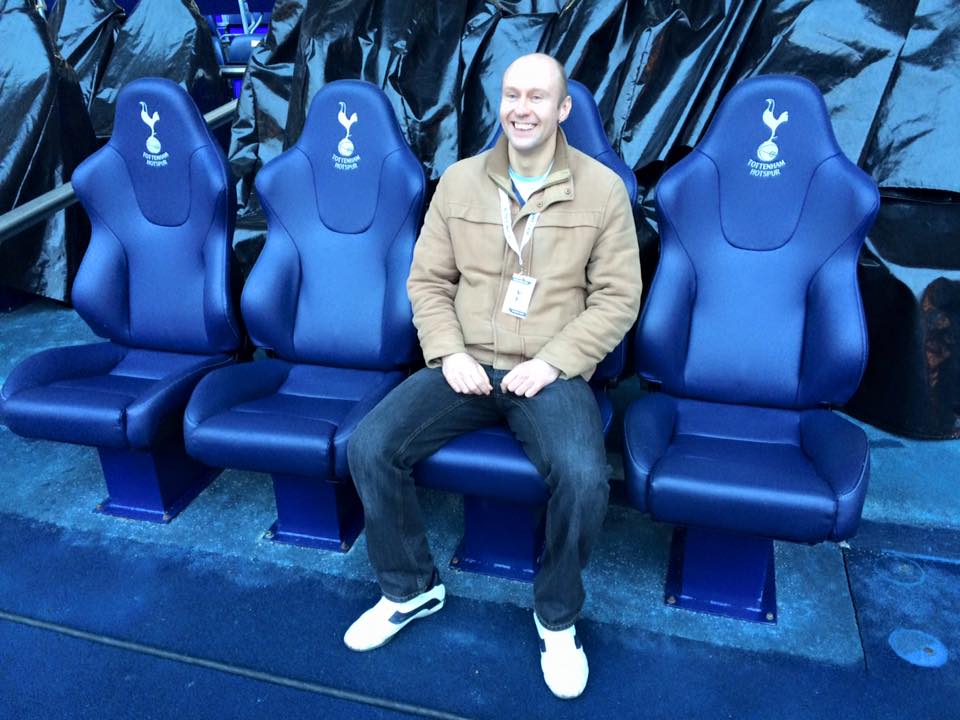 I instantly see the Blue's manager Gareth Ainsworth. Who had been kicking every ball drop to his knees and start beating the ground out of frustration. He had been so close to pulling off a big shock. And had just experienced that rug being pulled from under his feet right at the very death.
Wycombe Wanderers were a credit to him, the town and their fans. They were immense and gave a Premier League side a good run for their money. In fact I will happily admit that it was down purely to luck in the end. That my team progressed. Well done to Wycombe Wanderer's and everyone involved with the club.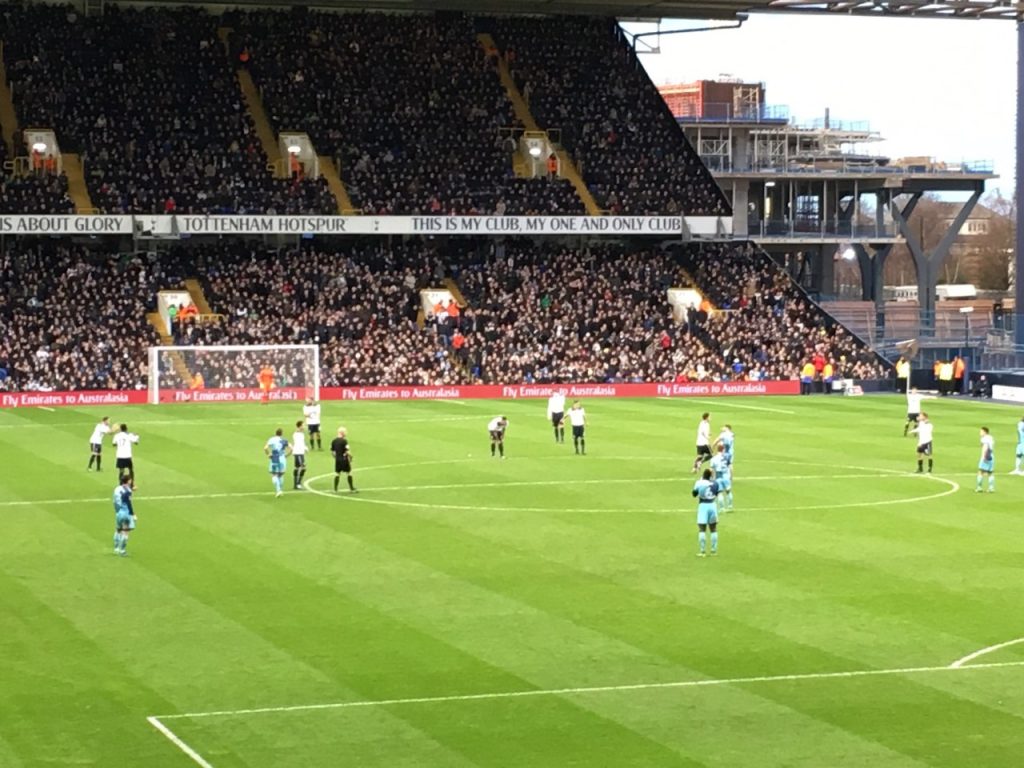 My friend Andy Holmes is soon to become the Political Reporter for BBC Three Counties Radio. I mean what a time to be covering this particular area of expertise. It will keep him busy. He decided he wanted to take a look round the area, he would be covering. So I said that I would go along with him to keep him company on the drive around Buckinghamshire, Hertfordshire and Bedfordshire.
Just think of it as a low budget remake of The Trip with Steve Coogan and Rob Brydon. Without the exotic location's, six star restaurants and Michael Caine impressions. It was a nice way of catching up with a mate.
Plus very useful for him to find his way around. And get a feel of how the landscape of these places sits. For me it was a reminder of how lucky I am to live around here. With all the interesting villages and beautiful countryside. It was a fun day. I wish him all the best in his new role.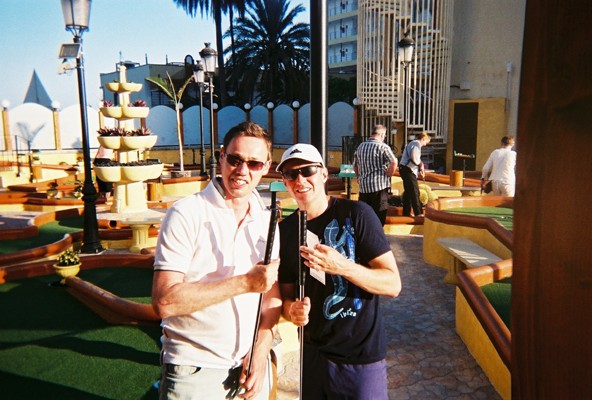 I went along to the Elstree Studios to see a recording of the E4 show Virtually Famous. It is hosted by the very funny Chris Ramsey. I saw him do some stand up at the Limelight Theatre in Aylesbury about five years ago and he was brilliant. The two team captain's are Sean Walsh. Who I also have seen perform live in Tring.
And Vicky Pattison, who for a stunning looking lady sure likes her chocolate's and crisp's. She was snacking on them during proceedings. They were both excellent and very amusing. The other guests were Binky Felstead, Dane Baptiste, Joel Dommett and one of my favourite comedian's Jimmy Carr.
It was a very entertaining and funny afternoon. Everybody playing their part in that but for me Jimmy Carr, as ever stole the show. Always razor sharp and totally on the ball. Happy to go to where ever he needs to for a laugh, no taboo subjects. He will just say it if he thinks it's funny.
Joel takes a bit of stick regarding an online incident that he was involved in. If you do not know what I am talking about just google him. So another fun afternoon in a television studio. Watching the magic happen. Nice to see Andy Collins there on warm up duties to. That place is like his second home.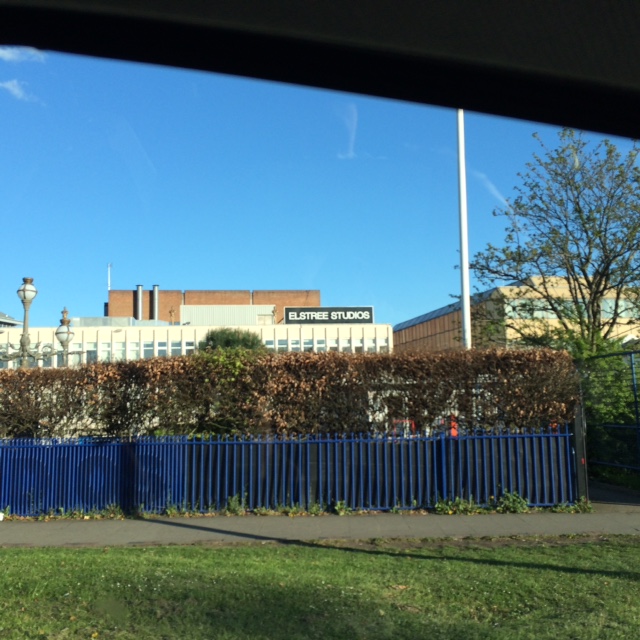 I also went to the famous Pinewood Studios to see a couple of episodes of the quiz show Debatable being filmed. It is presented by Patrick Kielty. Who is always good fun. It is made in a cosy little studio with a small and intimate audience. Taking their place on the celebrity panel, when I was there. We had Rick Edwards, Jonathan Edwards and Ann Widdecombe. Ann was lovely, very friendly and happy to chat to anyone. I am a fan of quizzes. It was good fun to play along in my head with the contestants, while there in the studio.
I also cannot fault the hospitality with a nice cup of tea and some biscuits supplied during the break between the two shows. It was Patrick Kielty's birthday. So we did very briefly sing to him as a treat. You will probably be quite surprised about this. But I believe that he was planning on going out for a few celebratory drinks. He also had a further six shows to film the day after. So I hope they all went well for him.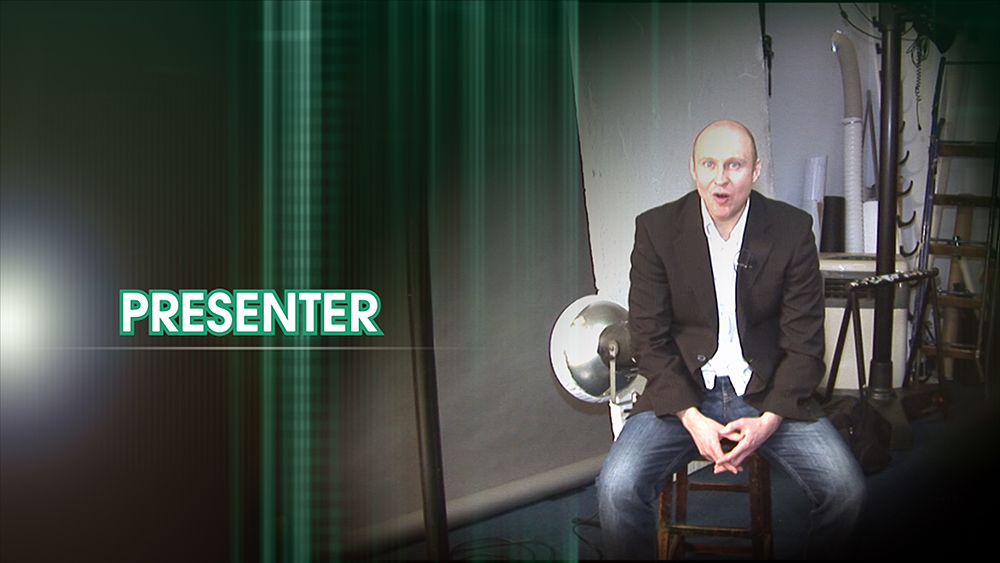 I am up north this weekend to attend my friend's wife's 40th Birthday Party. Which I am really looking forward to. It will be nice to attend one, that is not mine and that I have not had the stress of organising. So that will be a lot of fun. And a great chance to catch up with them and their family.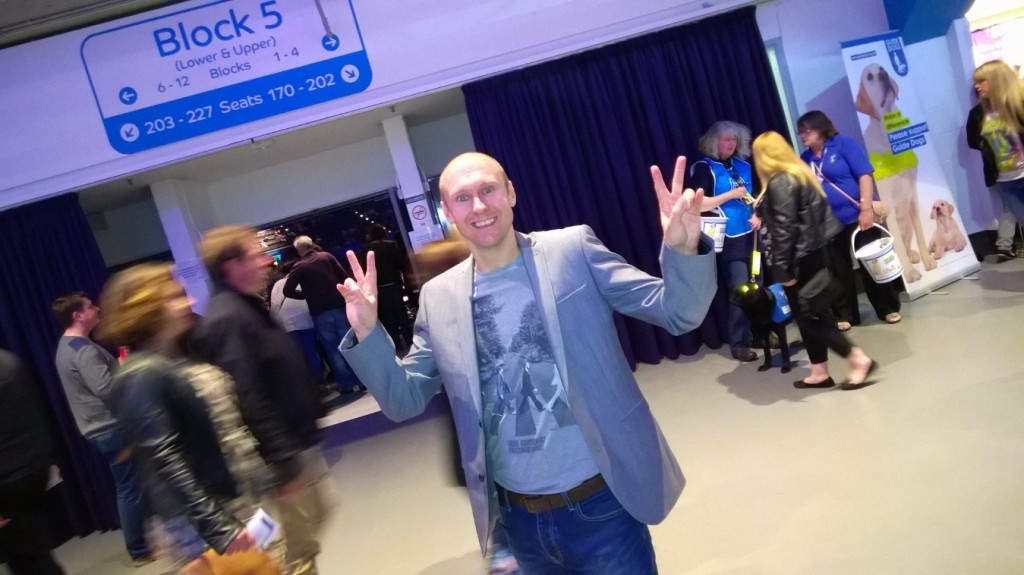 Have fun and we will catch up again in a couple of weeks. Cheers Neil.