Hi there, how are you doing? I hope you have had a really good couple of week's. Mine have been busy with lots of fun things going on. When the first series of The Office was shown on television. It completely passed me by. It was only when it was repeated and due a colleague who had seen it already insisting it was brilliant. That I watched it. I found it very funny but if I am totally honest at times awkward and hugely cringeworthy.
At the time I was myself working in an office. So I could appreciate a lot of the humour and jokes, that come from being it that situation. In fact lots of the wind ups they were doing in the show. We started doing to each other on a daily basis. I was vaguely aware of Ricky Gervias from The Eleven O'Clock Show. But The Office was when he really caught my attention.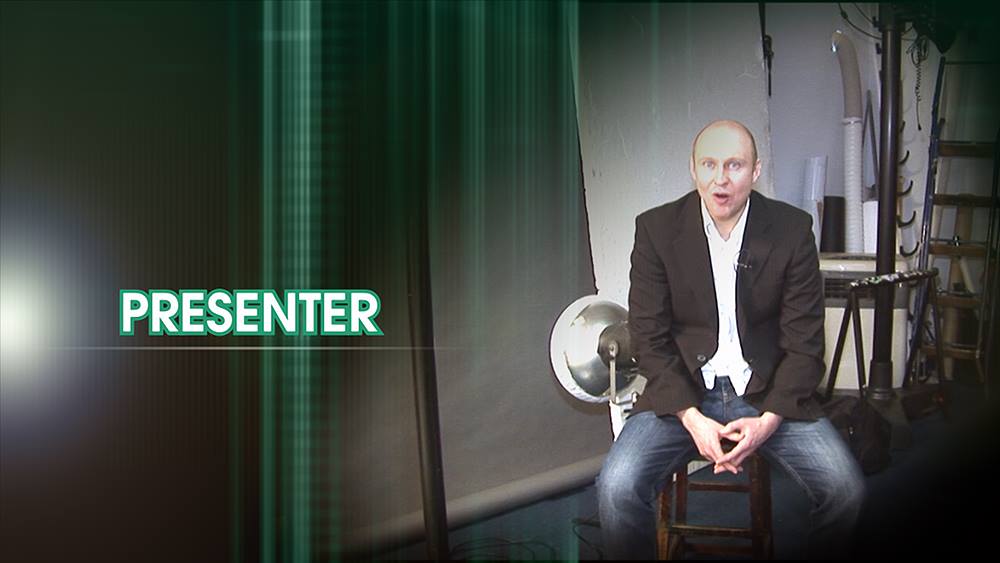 I was also a fan of Extras and his latest television show for Channel 4 called Derek. He has previously performed four stand up comedy shows. These were called Animals, Politics, Fame and Science. He has a very unique style and approach to the way he delivers his comedy. He always has a lectern. So it is almost more of a college lecture, than a normal stand up show. And he always seems to have a can of Fosters Lager on the go to.
He is currently in the process of putting together a new show called "Humanity". As part of the development for this project. He is doing some work in progress shows in London. So he can try out the new material and shape the show. Before he takes it on tour and I would guess releases the DVD of it.
I was lucky enough to got hold of a ticket to go and see one of these work in progress show's at the Leicester Square Theatre in London. It holds four hundred people. So it is a relatively intimate venue. By his standards, at least. I was about four rows from the front. So I got a good close up glimpse of the main man in action.
Obviously I am not going to give anything away about the content of the jokes. But a lot of it is based on his own experiences in dealing with people. As well as the delights of social media. It is still in the early stages but already there is some very amusing and clever stuff in there. In my opinion at least.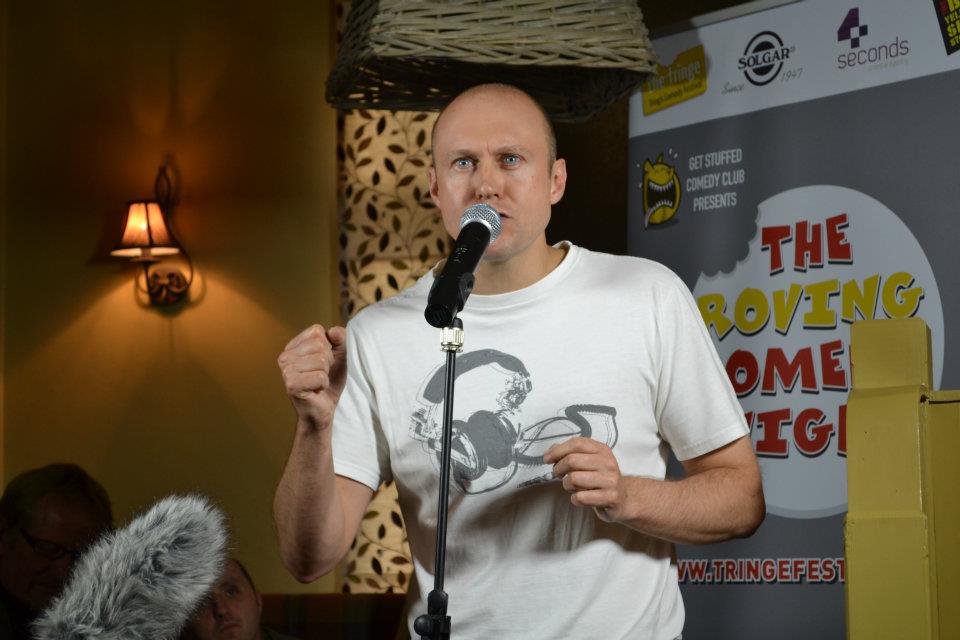 He also had a couple of guests with him. Who came on and did some of their routines. He was worried, as his show was still new and being written the audience would not be getting value for money. So he bought some mates along with him.
The first one was Brian Gittens. Who is the comedy creation of David Earl, who played Kev in Derek. He came on and did about ten minutes of his very bizarre act. I think it is fair to say his style is very different to that of Gervais.
Then later on we had the brilliant Doc Brown. He was great. He also appeared in the second series of Derek and is in the new David Brent film "Life on The Road". So it is fair to say he knows and gets on very well with Ricky. It was a good night of comedy. I look forward to seeing the finished version of the show later on this year or early next.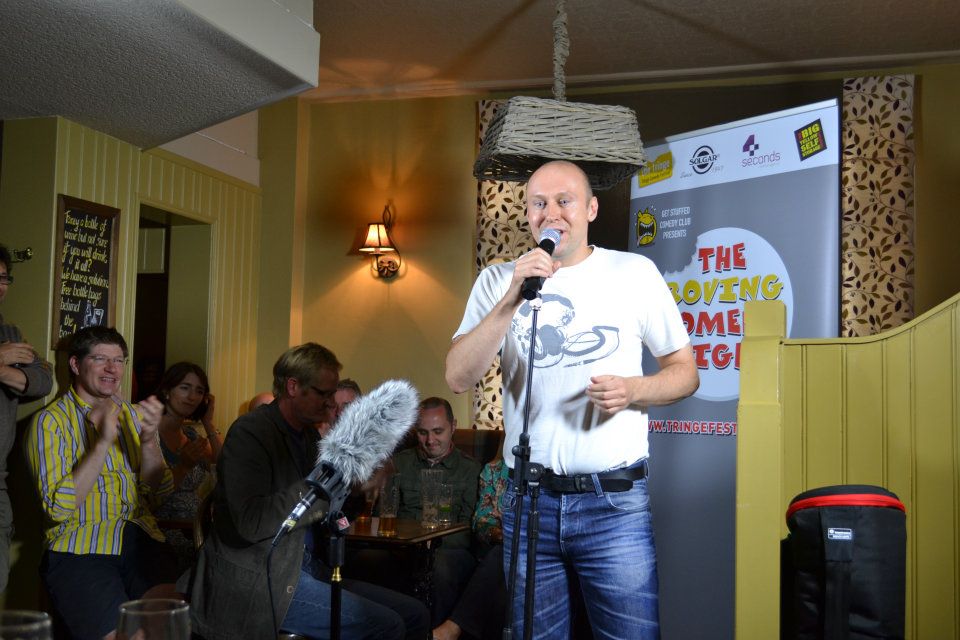 Last Friday I actually ventured out in my local town to see some live music. I was invited by a friend of mine because she really wanted to see the band who were playing after spotting them online. So I went and met her and a couple of her mates at The Bell in Princes Risborough. A venue that I had no idea did live music.
The group were a duo called Purple Lights. Consisting of a drummer and a guitarist, who also played the keyboard. And seemingly to give themselves a bigger all round sound. They had additional backing from a laptop.
They were from High Wycombe but are now based in London. They were really good. They play quite an original style of music. There is a little bit of everything in their songs. It is hard to pigeon hole them. Clearly they are influenced by lots of different genres. They played all their own material. It was a lovely night catching up with friends. While hearing some new, engaging and interesting music.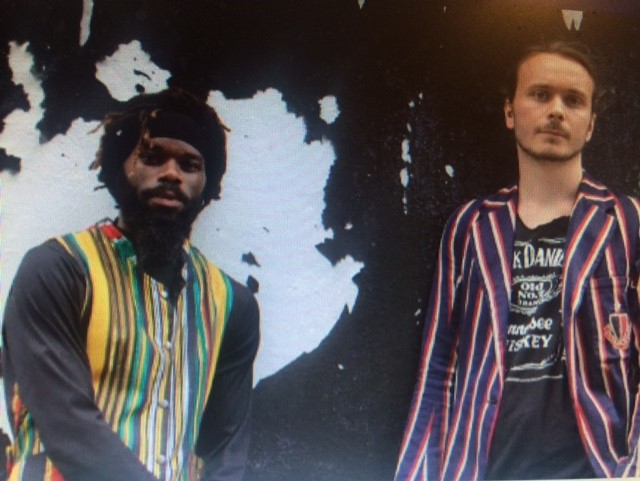 I have been to Oktoberfest in Munich twice and I am a big fan of German Beer. So when a mate asked if I wanted to join him and some friends at the Bavarian Beer House in London, it was a no-brainer. A definite yes from me. We went there last Saturday night. We got a decent deal to.
As part of the package we got a shot of Jager each, a two pint stein and so much food between us. Which all came on giant trays and included a selection of German sausages in buns, huge meat balls, cheese with salad rolls and a pretzel each.
It was all glorious. There is a really good atmosphere there. The music is cool, if you like late nineties sampled Euro Pop. Although later on the DJ starts playing classic party tracks. Which had the whole place singing along and tapping their Steins on the tables to the beat of the music. It was a good laugh. Having a few decent beers and a bit of a dance.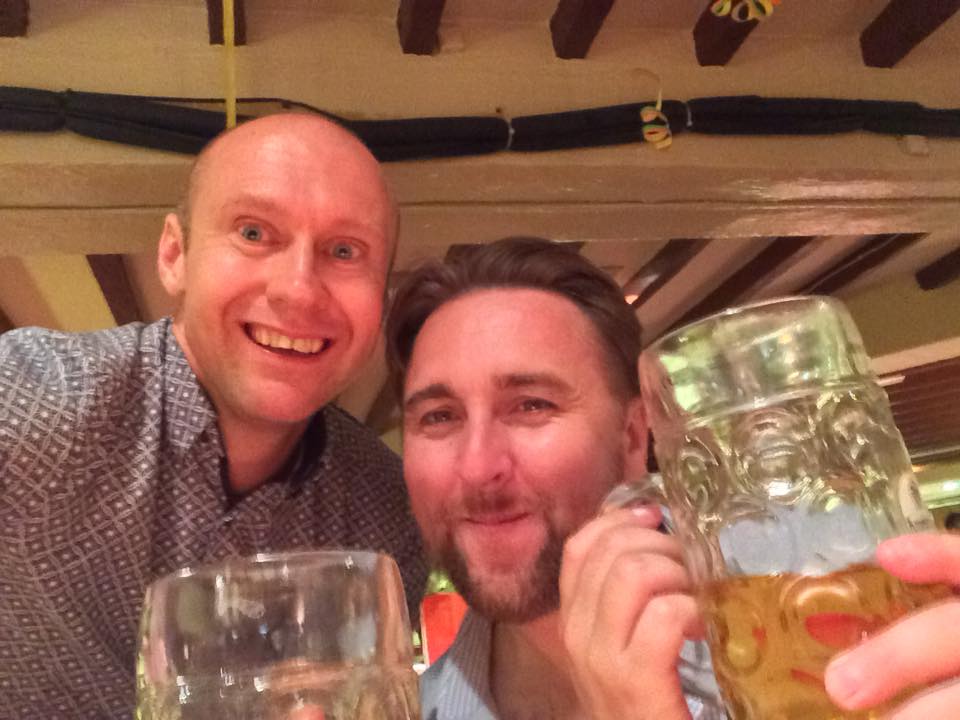 I had a brilliant time last weekend at the Wedding Reception of Adam Morris and his wife Claire. I used to work with him at Mix 96 in Aylesbury. It was held at the wonderful Burnham Beeches Hotel. A place that used to be the England Football Team Hotel. For when they played at Wembley about fifteen years ago.
Also it is somewhere I have gigged before. And where one of my best friend's had his Wedding Reception a couple of years ago. So it was nice to be back there. I had a fantastic evening. The bride and groom both looked great. Happily I was there to see them cut the cake and also have their first dance. During which it seemed Adam managed to refrain from doing his trademark stirring the beans move. Probably for the best on this occasion.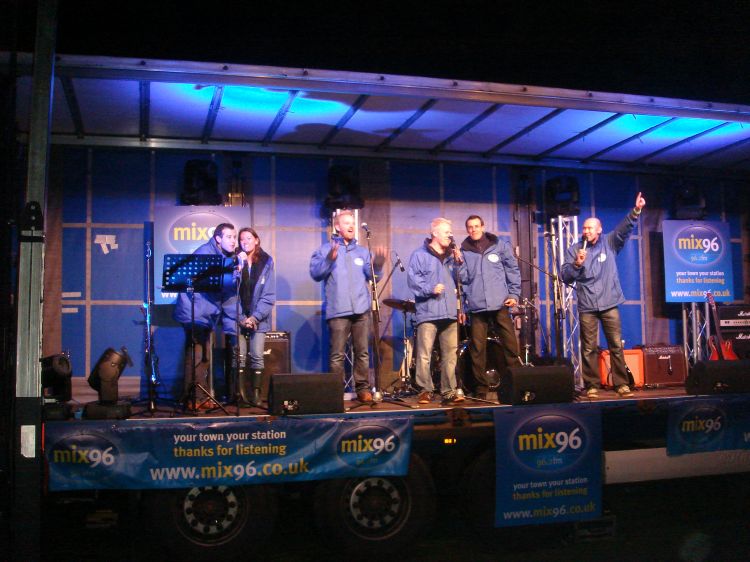 It was good to see another former Mix 96 colleague Chris Maskery and his wife. Always good to relive fun times from the past. And to catch up on the current. It was also nice to see another one of Adam's mate's Nigel Mitchell.
He is an excellent television presenter. Who met Adam when they were both working at Capital Disney. He is the main host for Arsenal television and he has looked after the hub area on ITV's This Morning to. He is a really top guy and fascinating to talk to. So that was all good fun.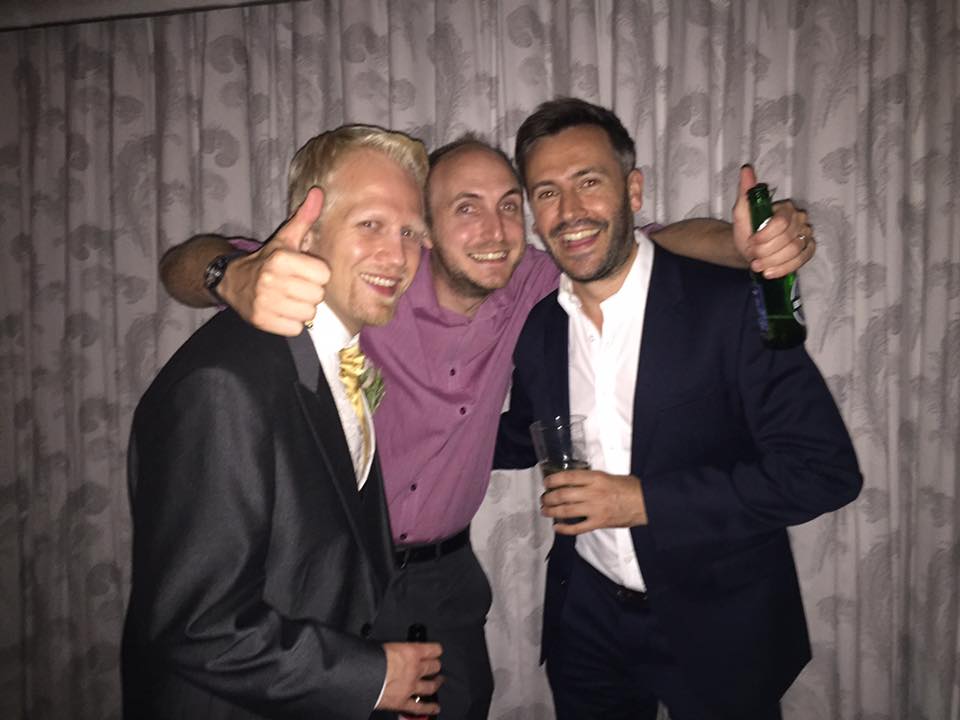 It was a lovely event full of friendly, happy and chatty people. And continuing the German Beer theme. They did actually serve Lowenbrau at the hotel. Which was a bit of a bonus. When I arrived they had a singer performing and playing the guitar. Who was excellent. They are both extremely musical and do perform themselves to. So they do have quite a few musician friends.
It really set the tone for the evening perfectly. I stayed at the hotel itself and predictably I think I was possibly one of the last to go to bed. After having the traditional one more drink after the party has finished in the hotel bar. There was an after Wedding Breakfast the next morning. So I got to see the bride and groom again for a quick chat. While enjoying a bonus hotel fry up before I left.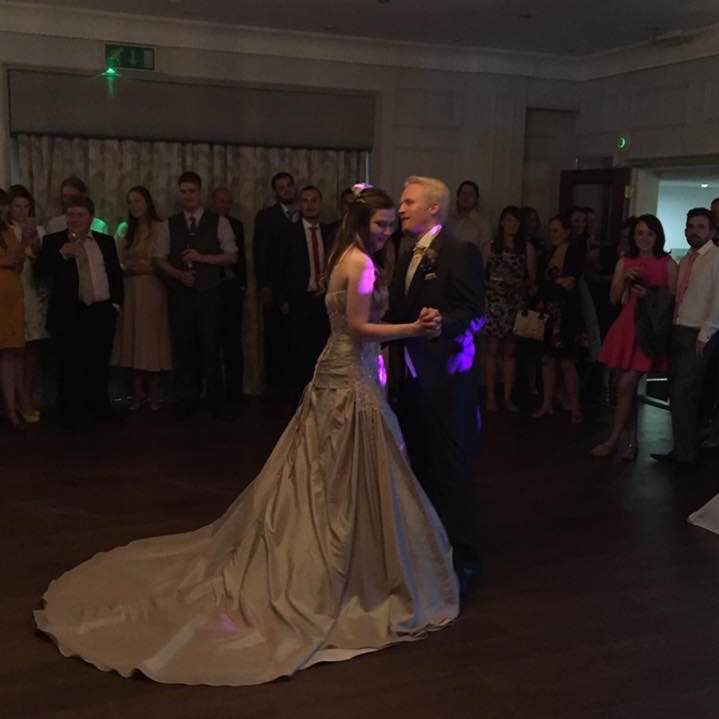 So a while ago, you might remember that I went to see an actor friend of mine Jack Harding appear in a play in London. Prior to that he had recorded some scenes for the third series of the BBC Three television show "People Just Do Nothing". I remember him saying that he had a lot of fun filming it. And that the cast and crew were great to work with. The first of the two episodes that he appears in went live on the station's website a few weeks ago.
They are shown online there first of all and then the whole series is also being shown on BBC Two. One of the main characters is set to become a dad. So they show him and his other half going to parenting school. Which is where Jack appears as one of the other dad's to be. I may be a little bit biased but personally I thought the bits he was involved in were some of the funniest moments in the show. He also is set to make an appearance in episode four to. So keep you eyes out for the programme. And see if you can spot him.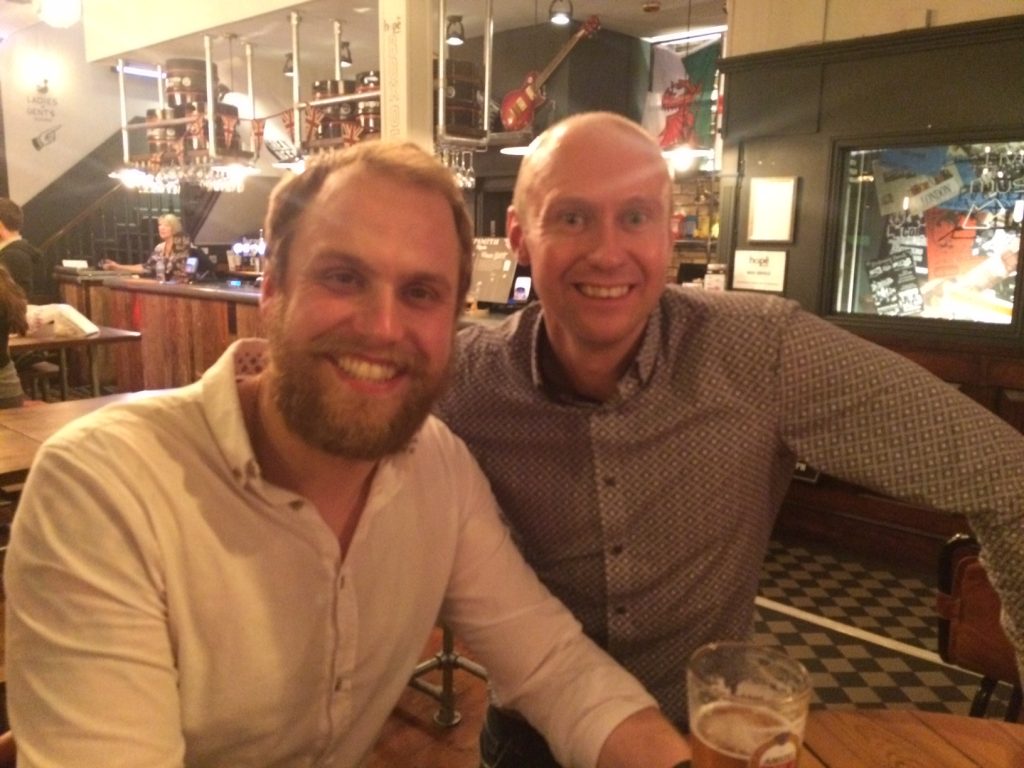 I am getting a lot of enjoyment out of working for the BBC in London currently. And being based at Broadcasting House is pretty cool to say the least. It is also where The One Show studios are. So occasionally they have guests outside. Who you can see performing or chatting, if you so happen to be in the area.
I was delighted that on the day Team GB arrived back from the Olympics. A selection of them came along to be on the show. They had them walking down a red carpet outside. And luckily for me it was at a time when I could pop along and welcome them.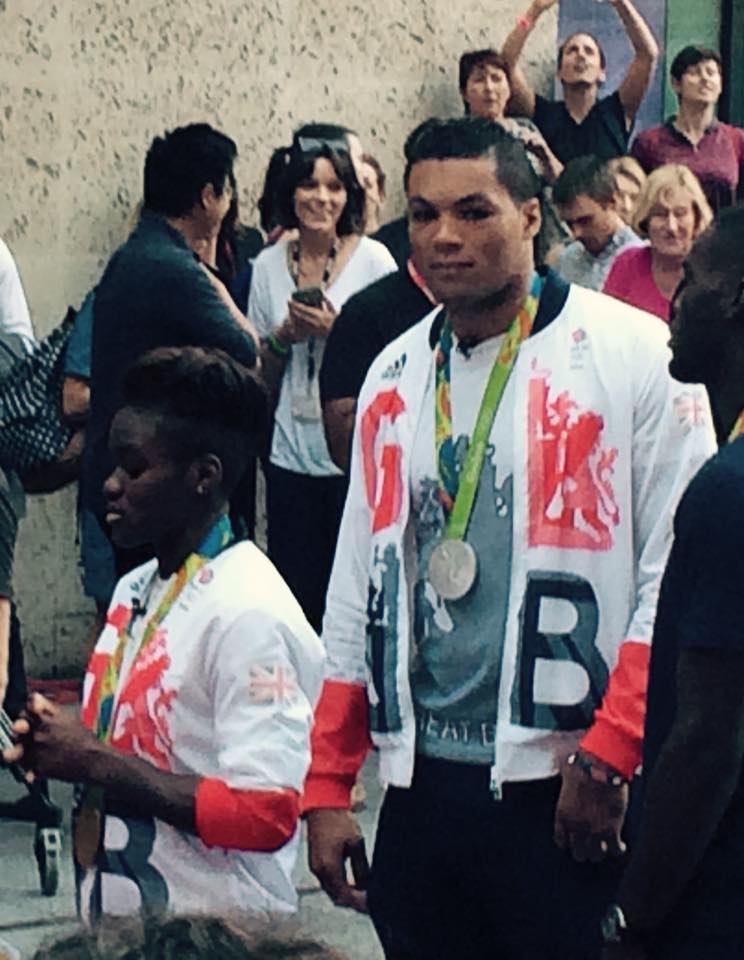 Amongst the medal winners on display were the gold medal winning women's hockey team. Some of our Kayak and Rowing athletes, sailors, a few of the men's Rugby Seven's Team. Plus cyclist Ed Clancy, swimmer Jazz Carlin and the boxers Joe Joyce and Nicola Adams.
So I managed to get outside and see them arrive. It felt good to be able to give all these heroes a big cheer and a well deserved round of applause. It was also nice to get a close up view of those medals around their necks.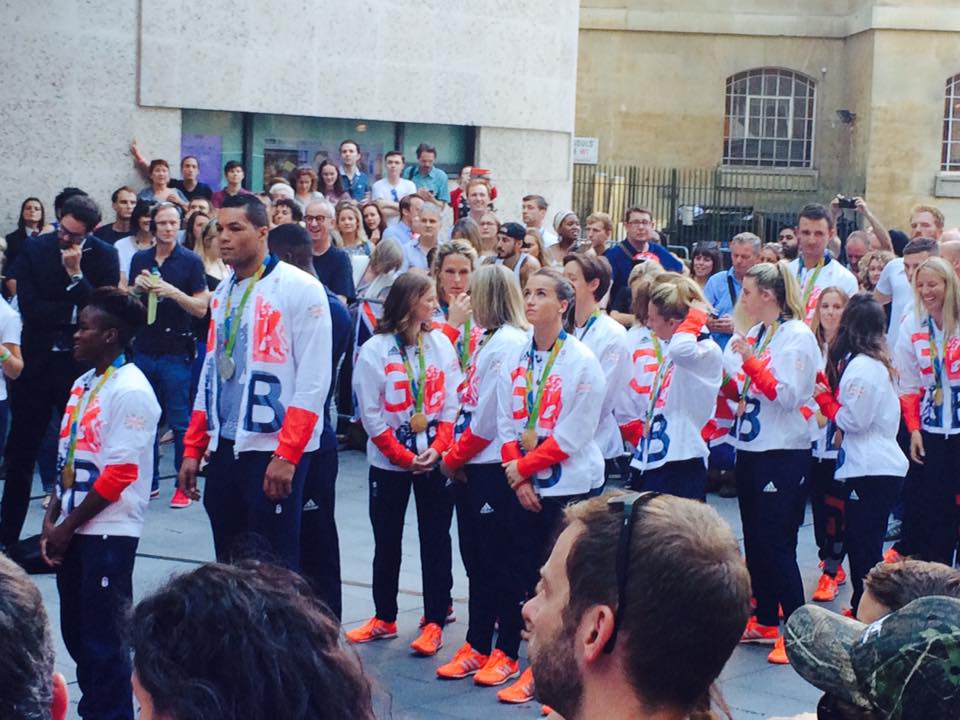 Being a two times Olympic Champion Nicola Adams quite rightly led them all in and down the red carpet. She is actually tiny but that said there is no way I would mess with her. The way the Hockey team were laughing and joking around together you could tell that they have a great team spirit and togetherness. Which I think was highlighted in the way they went on to win their Olympic final.
Lovely to see them appreciated and celebrated in this way. Another big bonus for me of working at this amazing location. You really never know who you will bump in to next.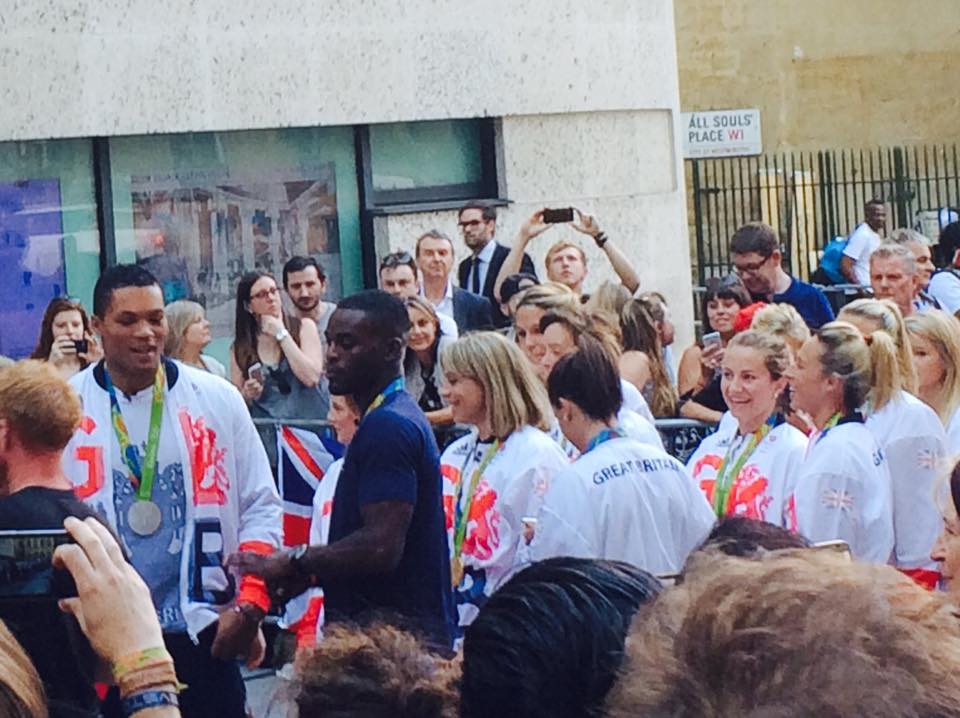 One of my favourite television shows returns to our screens tonight. It is the Strictly Come Dancing launch show. Where we get to see all the celebrity contestants get paired up with one of the professional dancers. Normally meaning we can see how long are favourite dancers will be in the show this year. Depending on who they get given. It is a great line up this year, very impressive.
After this first show there is then a couple of weeks gap until the show starts properly. To give the contestants chance to learn to dance. The only downside of when the show starts for real. Is you know that it is the countdown to the end of the year. As ever, I do hope to try to get along to see one of the shows this year, fingers crossed.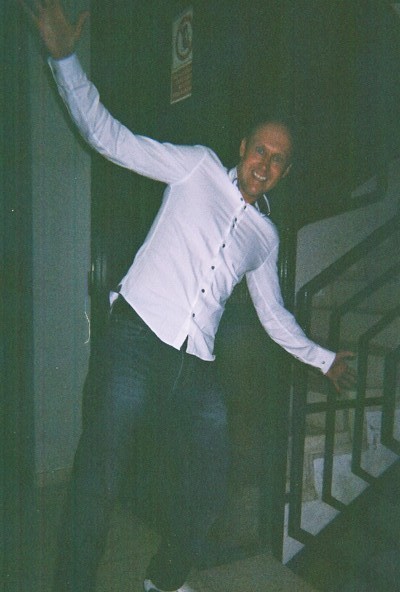 I am going to see American Idiot the Musical in London soon. It is a production based on the music of the American band Green Day. In the same way that We Will Rock You was worked around the songs of Queen.
It stars Newton Faulkner and won two Tony Awards when it was on in America. So I am expecting big things when I see it. I will let you know what it was like, next time we speak.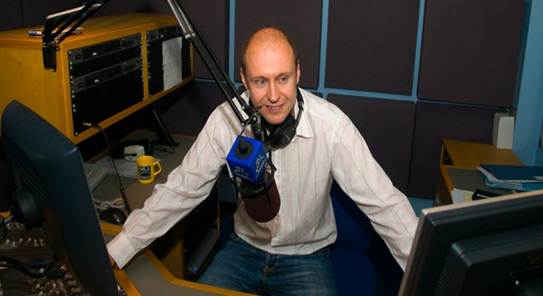 Have fun and we will catch up again in a couple of weeks. Cheers Neil.