Hi there, how are you doing? I hope you have had a really good couple of weeks. Mine have been busy with lots going on. I do spend a lot of time in and around London. Which with my tea drinking addiction means I visit a lot of Coffee Shops. To keep myself topped up or sometimes just to kill some time before meetings. I went in to one of these establishments at Waterloo Station recently.
It was the chain where they ask you your name and then write it on the cup, supposedly to make it easier to collect your drink when it is ready. It always seems a bit of a waste of time though when you order tea. As they generally do this straight away and then hand it directly to you anyway. I was pretty sure when he asked my name I said Neil but I can only presume he did not believe this and actually thought I was a character from The Matrix. As when I received my cardboard container of tea it said "Neo" on the side.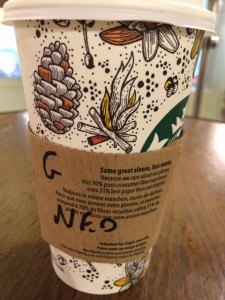 I was back at the Elstree Studios the other Friday to see another edition of Celebrity Juice being recorded. It has since been shown on television. It was the one that featured Ben Hanlin, Sara Cox, Rylan and Judge Rinder. It was totally hilarious. And if you thought some of the stuff that went out on air was too rude. You should have seen some of things that did not make the final edit. It was a bit of a crazy evening and it is fair to say that a couple of the regulars really got in to the spirit of things. At one point Holly was threatening to try something that she believed she could definitely do. But was actually so dangerous the stage manager had to step in and stop her.
Judge Rinder looked pretty confused through pretty much all of it. If you saw it on TV you will know. He read out two of Lemon's Law's on the show. There was a third one that they got him to read out in the studio, which almost caused me to hurt myself laughing but which can very much not be repeated.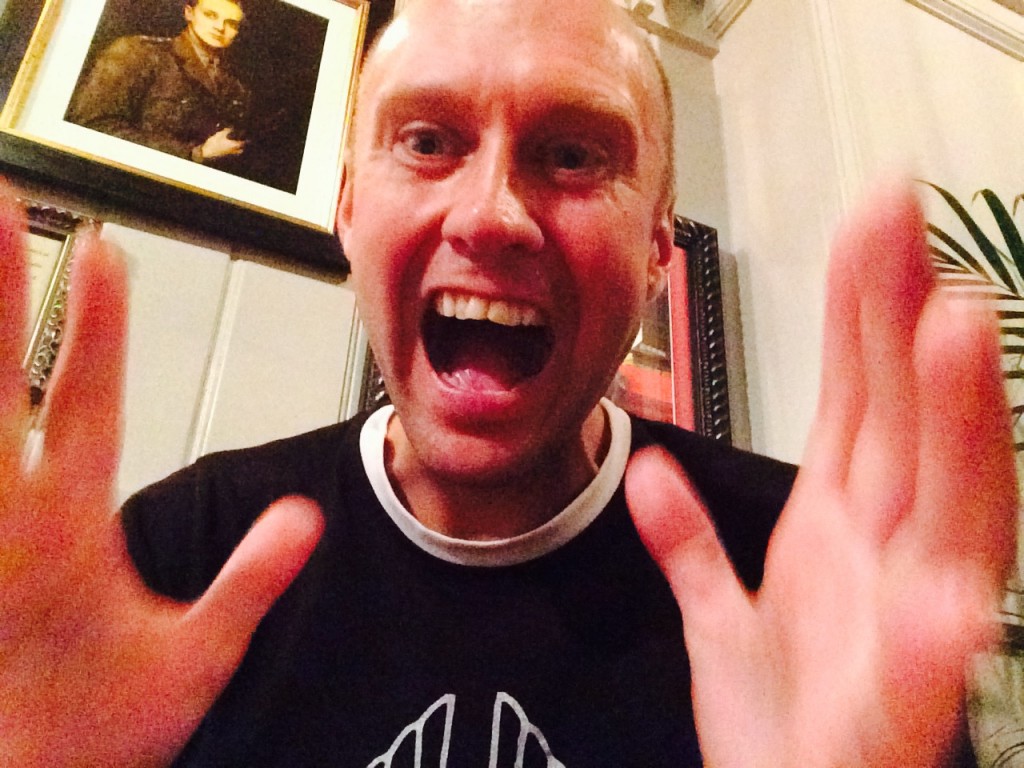 It was as ever a good fun evening. I was sitting right at the very front in the middle. I was that close I could have almost reached out and touched Keith Lemon. It was brilliant to see Sara Cox in person. I have liked her on the radio for years now and I think she sounds excellent on the Radio 2 Breakfast Show. When she stands in for Chris Evans. Rylan seems like a very nice bloke, who is up for a laugh and doesn't take himself to seriously. And I will never tire of seeing Holly Willoughby in action in a TV studio.
Last time we spoke I said it would be good to see Andy Collins again. Well I did not have long to wait, as he was doing the warm up duties for the evening. He was on top form. And kept the whole audience pretty much on the edge of over excitement all night. If you saw it, you might have noticed a lot of the crowd were standing up and cheering. They were so hyped up. It is such a wild and crazy show but so entertaining. And such a good laugh.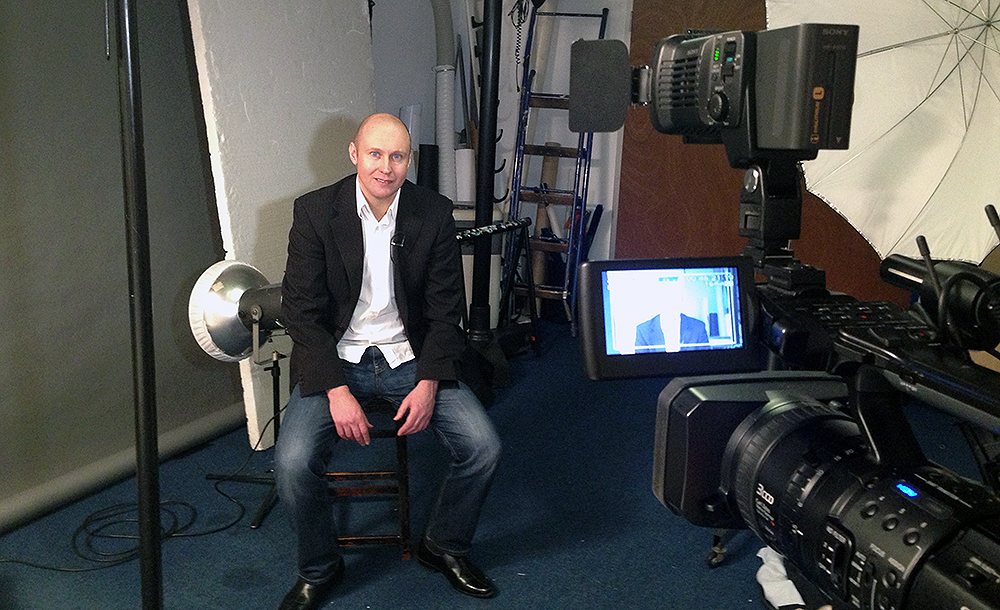 I was working behind the scenes at the NFL American Football Game between the Miami Dolphins and the New York Jets at Wembley Stadium a few Sunday's ago. It is always a huge spectacle, when they come to town. From the pre game gatherings in Regents Street in London the day before to the big fan park that appears outside the ground on match day. The whole thing just builds and builds right up to kick off.
My role was to assist VIP guests to get to where they needed to be. This included showing one of the Miami Dolphin's Vice Presidents to their Box. Taking the coaching teams to and from the vantage points that they were watching the game from. And directing the New York Jets players back to their team bus. I also got to witness Laura White sing the National Anthem before the start. She has an amazing voice and always does a splendid job. I did also manage to spot the force of nature that is David Hasselhof pitch side, enjoying the game.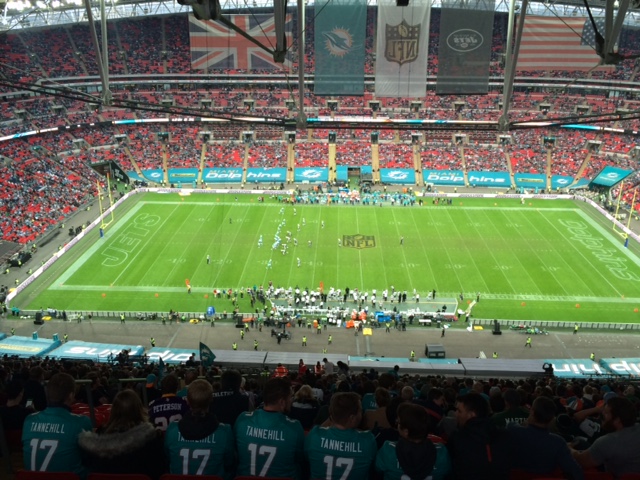 I quite like watching American Football but I can't claim to completely understand how it works. But it does seem very tactical. I did not have a team that I supported. But this may now have changed as I discovered that I have a namesake playing for the New York Jets. Ryan Quigley wears number four and is the Punter. So therefore I am now adopting them as my NFL team. Well at least until he either leaves the club or retires from the sport. So as I said I had to help show the players back to the team bus after the match. They were all so polite, nice and a pleasure to work with.
To put this in English Football terms that would have been like me talking to all the Tottenham Hotspur squad. Which would have been amazing and highlights how cool this was, to be that close to these superstars. If you think our footballers get paid a lot of money have a look at what some of the big NFL stars get paid. As ever it was a terrific experience working at this event. I am hoping I may also be involved in some way in the other two matches that will be taking place at Wembley Stadium in the next month or so.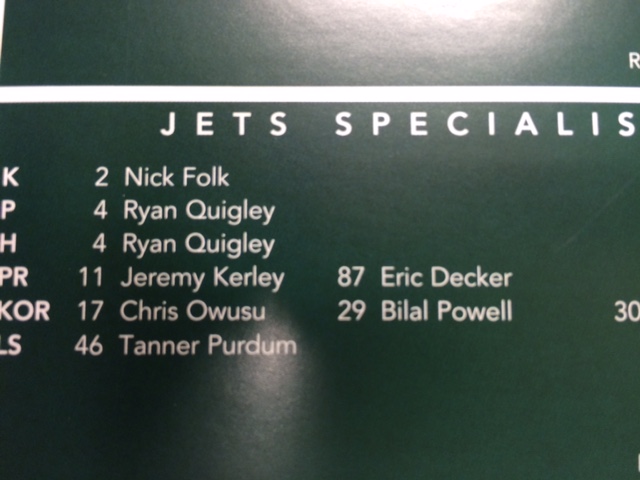 It has been another brilliant series of the Radio 4 Extra topical news show Newsjack. The last episode of the current run was on Thursday night. I have really enjoyed writing jokes for it once again. Several of my jokes have made it in to the scripts and been performed in front of the live audience during its recording. But unfortunately none of them have quite made the edit and made it on to the show this time round.
It will next return to our radio's for a new series in the new year. Congratulations to all the writers who had their material included. Having experienced it in the past it is a nice feeling and gives you a nice warm glow. When you get something on it. The cast and producers have done a wonderful job and I have really enjoyed listening to each programme.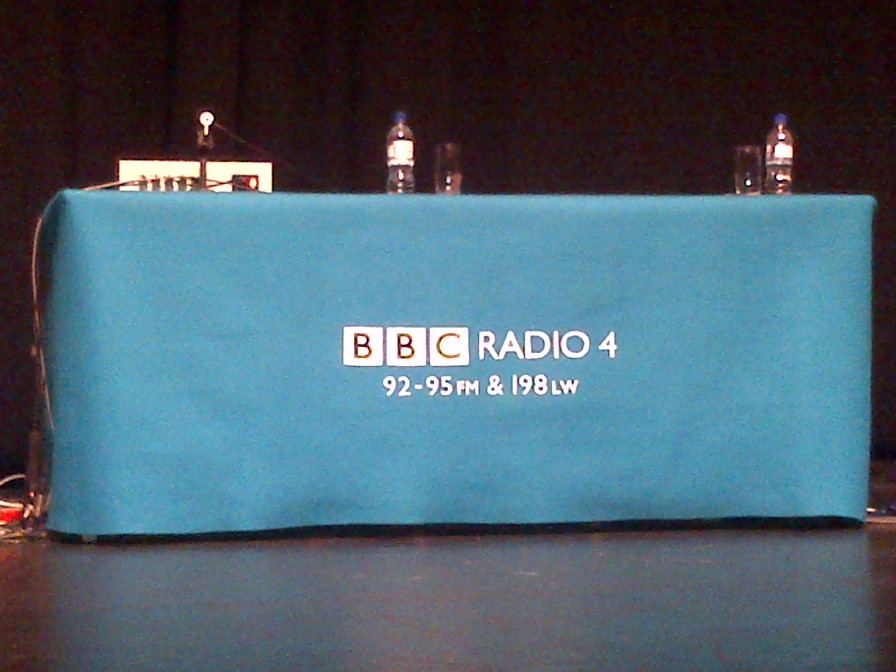 It is no secret that I am a massive comedy fan. A couple of years ago now I got to see the Geordie Chris Ramsey perform at the Queen's Park Art Centre in Aylesbury. As part of the Tringe Festival. It was just at the time when he had filmed the sitcom Hebburn. But it had not been on television. So I guess you could say it was just before his career really took off. It was basically a warm up gig for his Edinburgh Festival Show about rolling the dice and the concept of chance. It was proper laugh out loud funny.
There is actually some video footage of me reviewing this show somewhere. In it I am pretty sure I said something along the lines of "with his slight Geordie lilt, it is just like having a lovely chat with a mate" it all felt very warm and inclusive. He is returning to the Queen's Park Art Centre next year on Friday 4th March. With his latest show "All Growed Up". I would recommend going to see it if you can. You will not be disappointed.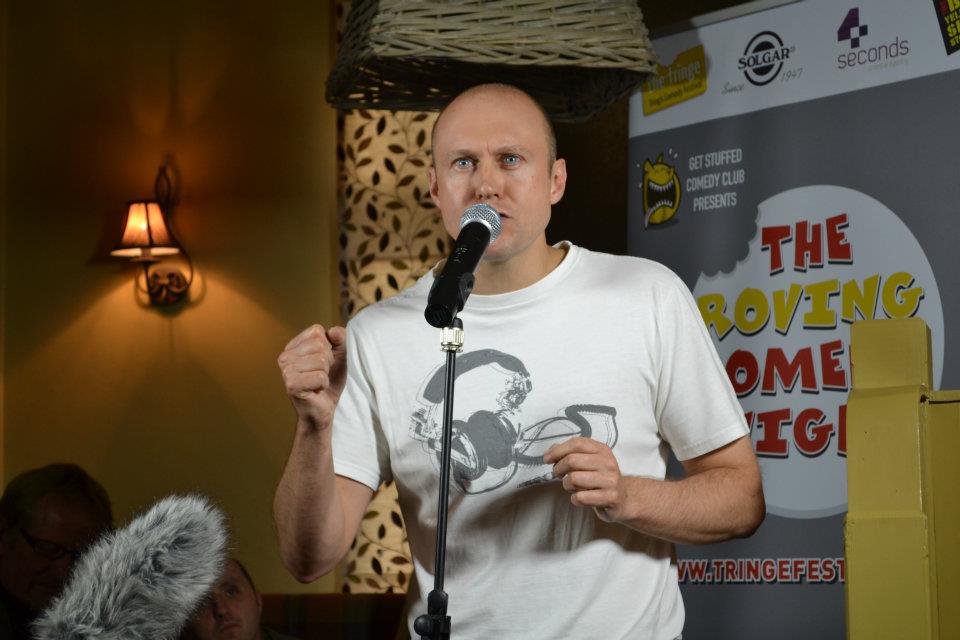 I had a brilliant evening at the London Palladium seeing Sinatra recently. Firstly I have to say it is just such a great and iconic theatre to be inside. Just being there gives me a buzz. The show features a twenty-four piece orchestra and a massive troop of dancers plus video footage of Frank Sinatra himself. Who appears singing all the songs and telling you little snippets about his life. So you get a brief behind the scenes history of his career in his own words. And a great selection of his best known songs. In effect performed on stage by him. It is all very cleverly done and nicely put together.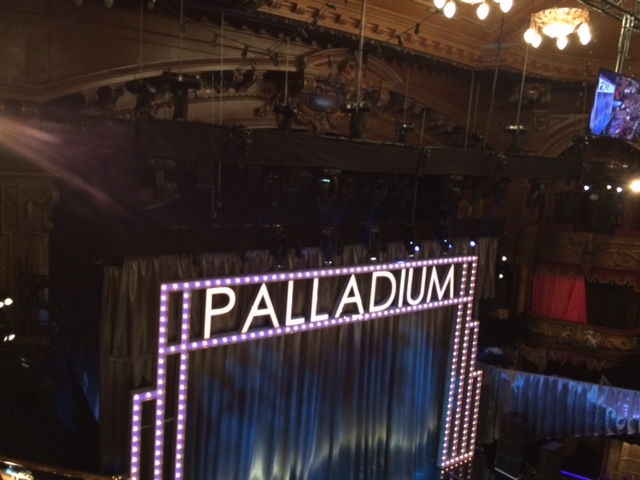 During the interval I got talking to the man sitting next to me. It turned out that he was a huge Sinatra fan. And that he had actually been at the Palladium watching when "Ol Blue Eyes" made his first appearance on stage there in 1950. It was a brilliant show, which has now sadly finished in London.
I saw one of the last West End performances of it. To make the evening a bit more authentic the person I was with suggested we should drink Whiskey during it. I am not even really a fan of the drink at all, but I went with it and oddly it did feel right and add to the occasion a little.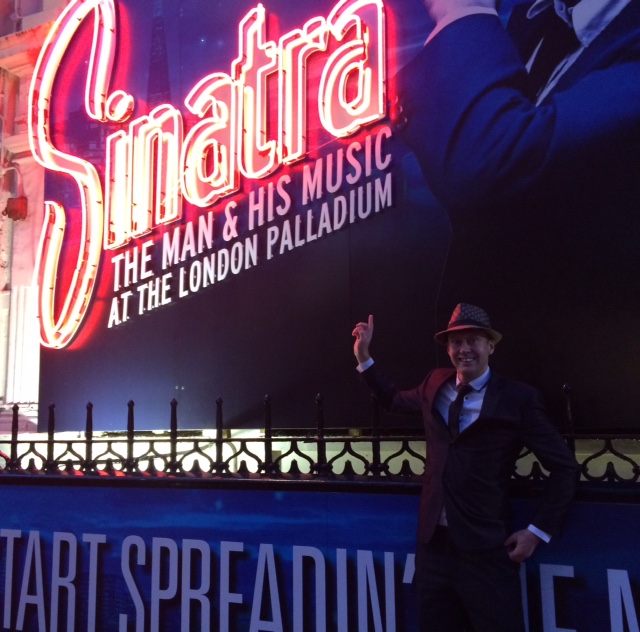 I was very sad to hear of the death of Jim Diamond. A lovely man and amazing singer. I had the pleasure of interviewing him once when he came in to my radio show at Ivel fm in Somerset. A total professional and very easy person to talk to. I do remember having a slight argument with him about his best song. I was saying it was "I should Have Known Better" and he was adamant it was "I won't Let You Down" which he released when he was the lead singer with the band PHD. On reflection he was the best man to judge it, so I am happy to accept his suggestion as the correct one.
Then on the day things got even better. When he got out his guitar and was joined on the saxophone by the legendary Snake Davis. He performed a couple of live acoustic songs. His voice was out of this world and it honestly made the hairs on the back of my neck stand up. It was an big honour to see him and Snake play in that small room with just me sat in there with them, listening intently. RIP Jim.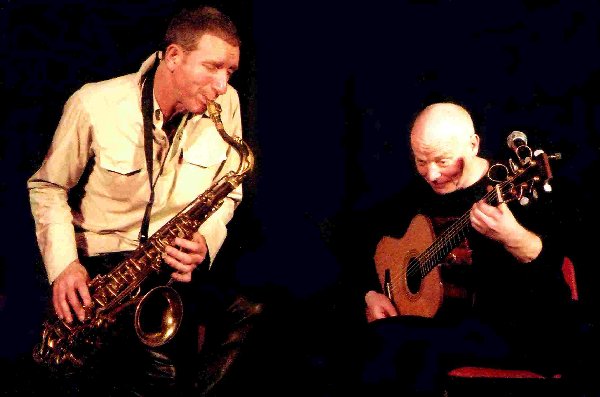 It was also the first time I met the brilliant Snake Davis, a sublimely talented musician and also one of the nicest blokes you could wish to meet. He was in the M-People. He has toured with Simply Red, played at several Prince's Trust concerts and with the Eurythmics. And my favourite Snake fact is….. it was him that recorded the famous Sax solo on Take That's "A Million Love Songs"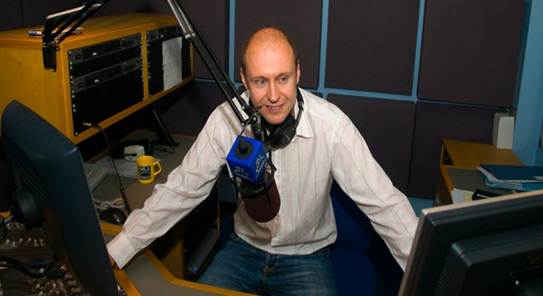 My chosen couple on Strictly Come Dancing this year nearly fell at the first hurdle as Jamelia and Tristan found themselves in the bottom two on the first vote off moment. Happily they survived and Iwan Thomas with his partner Ola Jordan became the first couple to leave. I am still sticking with them as my favourites. Even though I have to say other partnerships are looking much better notably Jay McGuinness and Aliona Villani. Their Pulp Fiction inspired Jive was ridiculous for week three of the competition.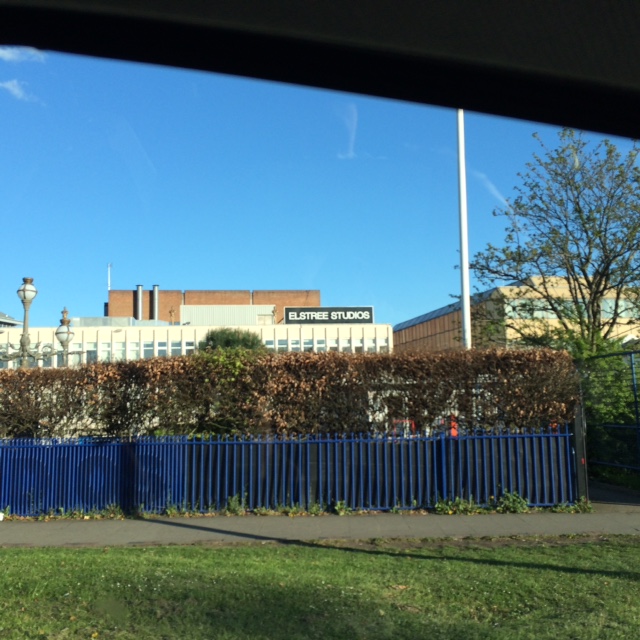 Anthony Ogogo and his partner Oti were the next two to go. I always get drawn in to this show. I love it and know absolutely nothing about dancing. I only lasted just one session when I tried Salsa lessons, many years ago now. Once again Zoe Ball and the team are doing an amazing job on It Takes Two. The nightly spin off show. Where you get all the behind the scenes gossip and can just enjoy the wonderful relationships developing between the celebrities and their professional dance partners. I am still hoping to find time to go and see one of the live Saturday shows his series. Fingers crossed.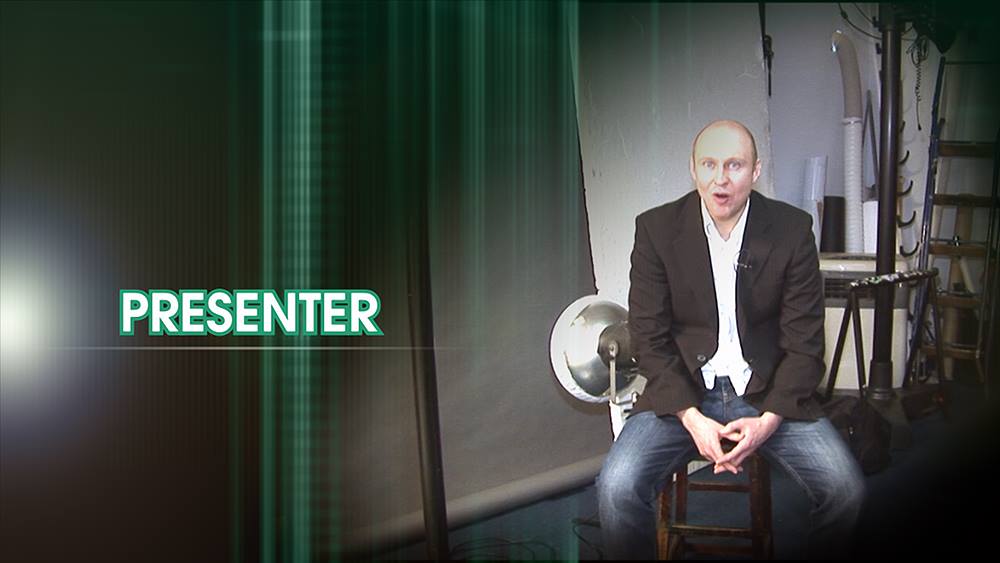 Have fun and we will catch up again in a couple of weeks. Cheers Neil.