The end of the summer and the transition to the autumn can be a difficult time. The days are getting shorter and the weather colder. Not to mention a lot wetter at the moment. What you need at this time of the year is a day out with your mates. Which is handy as this is when the now annual boys' day out at the Ascot Beer Festival and Racing Weekend occurs.
Now in its third year, it is very much an established event. The first time we went we just got normal admission tickets before we found out that for an extra five pounds we could get into the King Edward VII Enclosure, if we wore a suit. As this is the only racing event that we can get anywhere near these facilities, we now do this. It gives us all an excuse to dress up for the occasion.
It is always something I look forward to, as there are not many times during the year nowadays that we all get to spend the day together having a laugh and of course a couple of drinks. I was staying at one of their houses, so we arrived together and met the rest of them at the entrance. There had been a slight issue the previous year when one of the group had not got a tie, happily there were no such issues this time.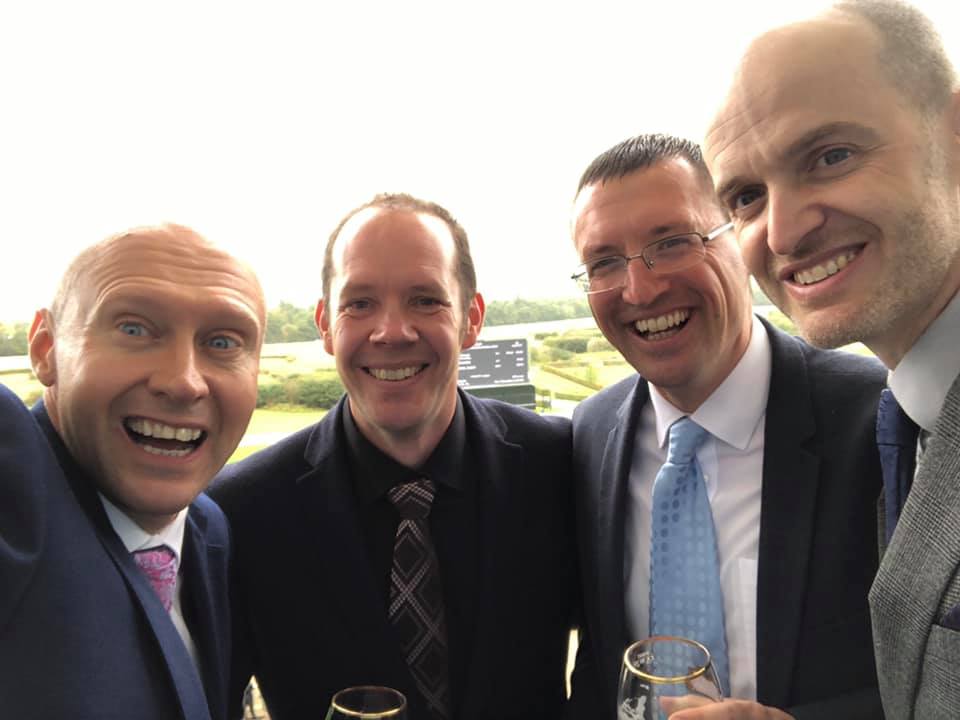 Apart from the six horse races, there is as the name suggests a Beer Festival to. They do have an impressive selection of Ales and Ciders there. Fortunately for me they had my favourite IPA there from the Marlow Brewery Rebellion. I did manage to have a couple of glasses of that while I was there, which was a nice bonus. I also managed to introduce it to my friends, which was good.
We all had a pretty successful day. All of us won some money back at some point during the afternoon. I must admit it did not seem quite as busy as previous years but that just made it easier for us to get around the place and get served. After the racing was over we went to one of the pubs on Ascot High Street for a bit before all calling it a day and heading home.
Ascot is a wonderful course and it was another fantastic day out. It is always great to properly catch up with good friends, which generally means you spend the entire day laughing, as we did. Unfortunately a few people could not make it this year, which was a real shame. But I hope they will be able to next year, when we do it all over again. As rest assured this staple in the calendar will be back in 2020.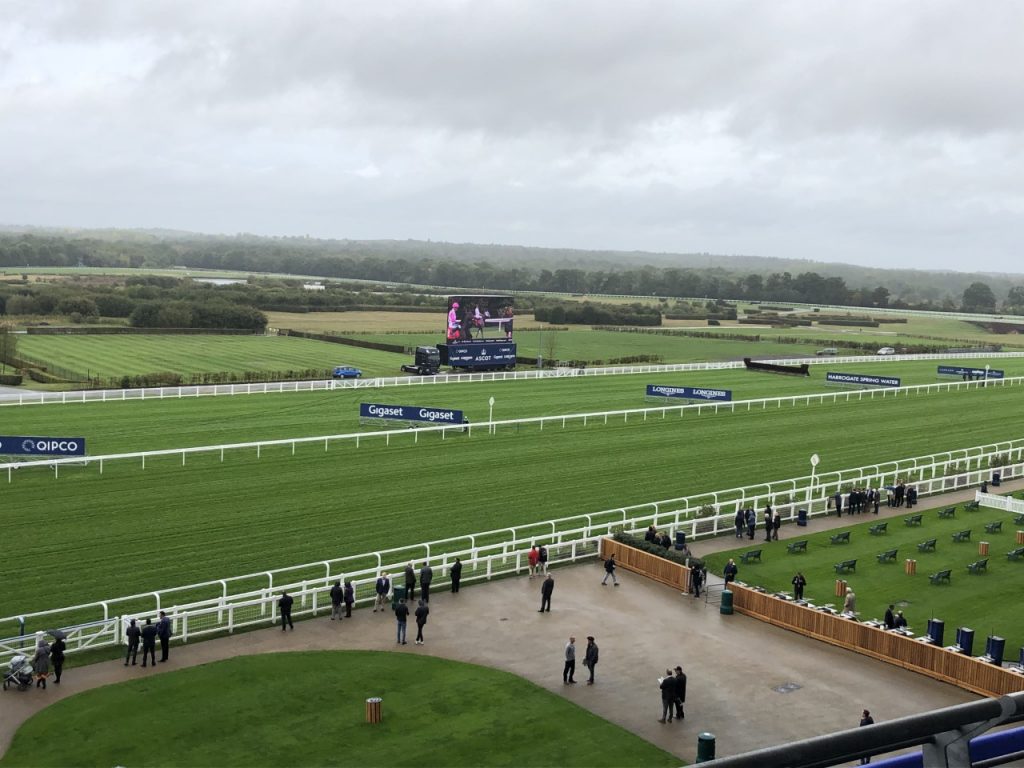 Talking of catching up with people my cousin and I had been trying to meet up for months. We both work in London a lot so the plan was to see each other there. However every time he was in town I was not and vice versa. After four months of missing each other we ended up having a quick drink in my local Wine Bar.
It does seem so hard to try to make appointments to see people currently. It did seem easier to do so before mobile phones and now social media, possibly because if you wanted to talk privately to someone the only way was to see them in person.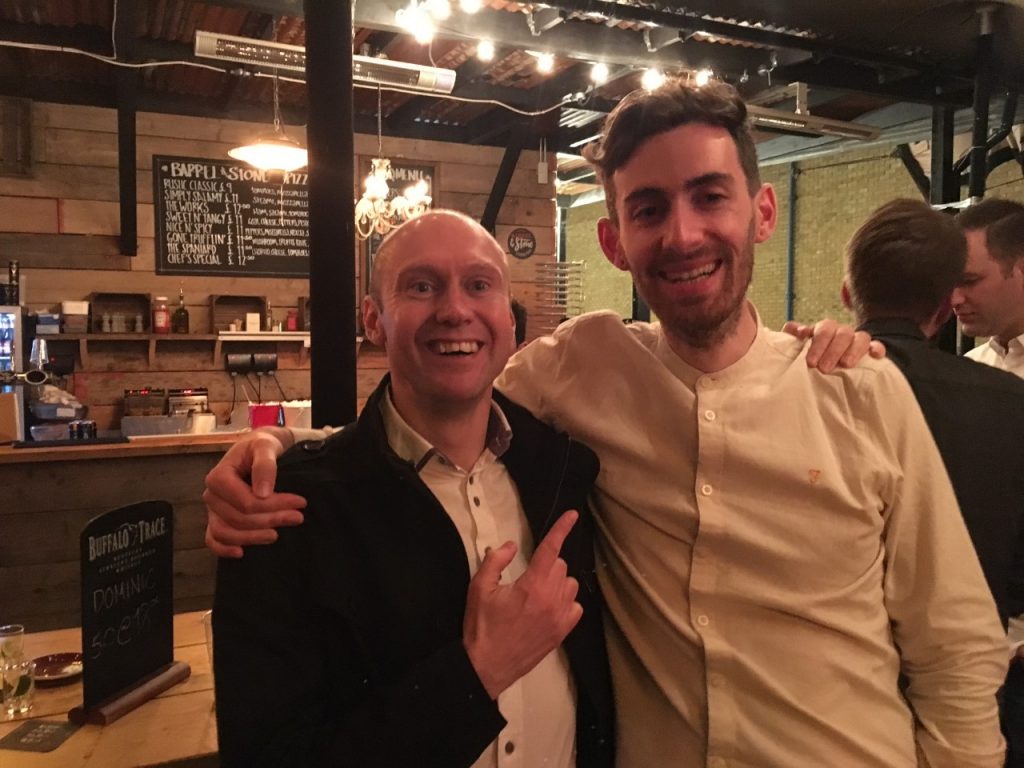 I had not done this for a while but the other week I got invited once again to help a Production Company with the development of a new quiz show. It is always a fun thing to do. I go to their offices and act as a contestant, so they can see how a new idea works and so they can I guess give it a robust test with an "outsider" playing the game. I am quite a decent general knowledge quizzer, if I do say so myself. I have a lot of useless information stored in my brain, which does seem to be handy in these situations.
As this idea is still in development and they are trying to sell it to TV companies to get it made and on our screens. Obviously I cannot say too much about it. The show does involve teams. It is a clever idea in which the audience and people watching at home can all play along. Gaby Roslin hosted it and is actually involved in the development of it. It was fantastic to meet her, she was lovely, a total professional. I have been a big fan since Motormouth and The Big Breakfast. I may be going back to see them again soon. But I cannot say anymore at this point. If anything comes of it, I will let you know.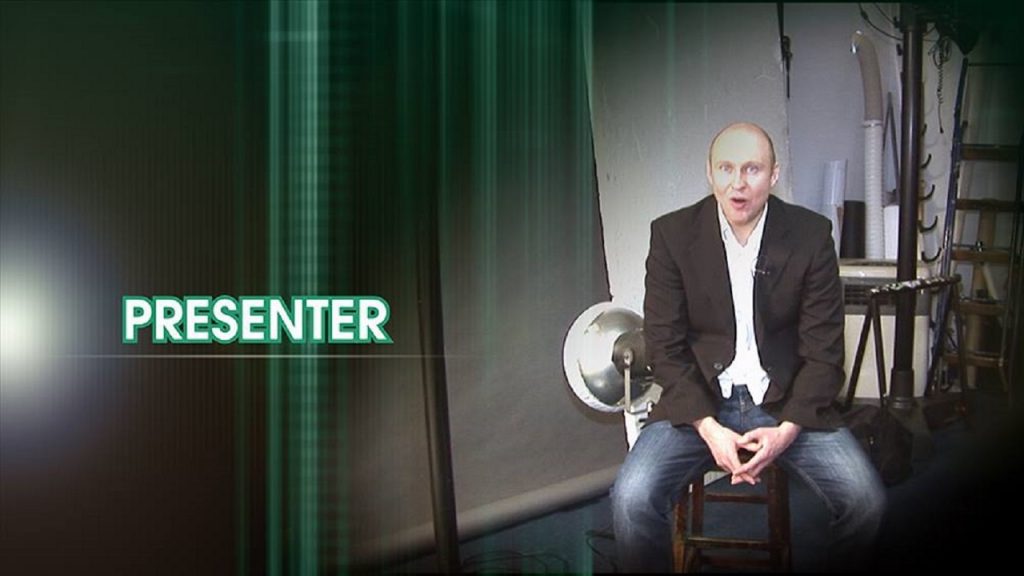 We are well and truly into the latest series of Newsjack on BBC 4 Extra. It is the topical comedy radio show that anybody can write for. I have had material on it myself in the past. I would recommend that you give it a go if you enjoy writing comedy.
They are very good at using it to help new and upcoming talent to progress. It is currently presented by Kiri Pritchard- Mclean who is doing an excellent job. If you have never heard of it give it a listen.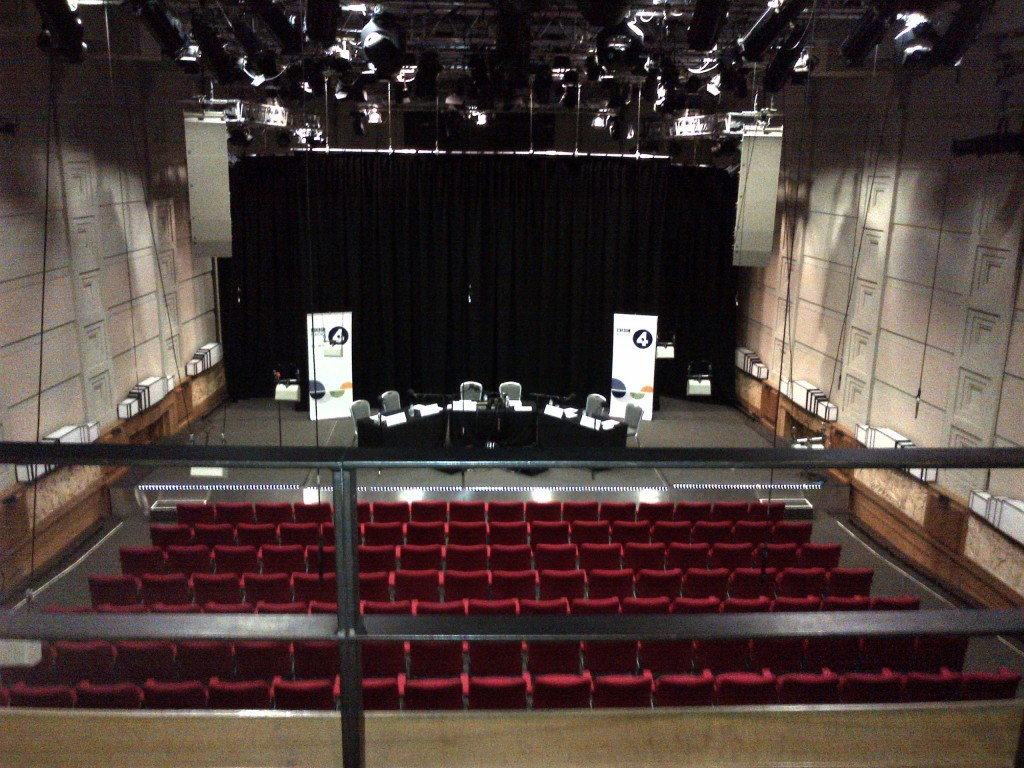 I did not watch the whole thing but I did see quite a bit of Britain's Got Talent "The Champions". Which featured seemingly random acts from the UK versions past, as well as its sister shows from all over the world. There were no public votes towards it. The winners of each heat and the final were chosen by a specially selected group among the audience, which in equal measure seemed sensible and odd. There were a lot of people I had completely forgotten about on it, who re-appeared. One of which became the eventual winners.
It did just highlight how certain types of acts seem to fair better in that environment than others. It proved once again how hard it is for comedians to stand out and be successful in these kinds of variety shows. I am not sure why this is, but singers, dancers and even the novelty acts seem to fair better and stand more chance of winning over the audience.
One thing that it did prove for me is that when they next do the normal BGT. They can just put the best performers through to the semi-finals and not worry about the out there and strange acts. I know why they do it, to mix the shows up and give everybody who is thinking of auditioning the following year some hope. But what "The Champions" version proved is that people will accept more of the same type of acts in the same line up, as long as they are the best of the best.
I like Twist and Pulse a lot and feel they were of course deserving winners but if you look at the quality acts that did not even make the final including Paul Zerdin, Paul Potts and Jack Carroll. All of whom have carved out very steady careers. You have to question how good this process is for finding and promoting the best acts. It does seem that statistically the BGT audience does favour a certain type of act or is it the previously held suspicion that an interesting back story can help an act to go sometimes may be a little bit further than they should.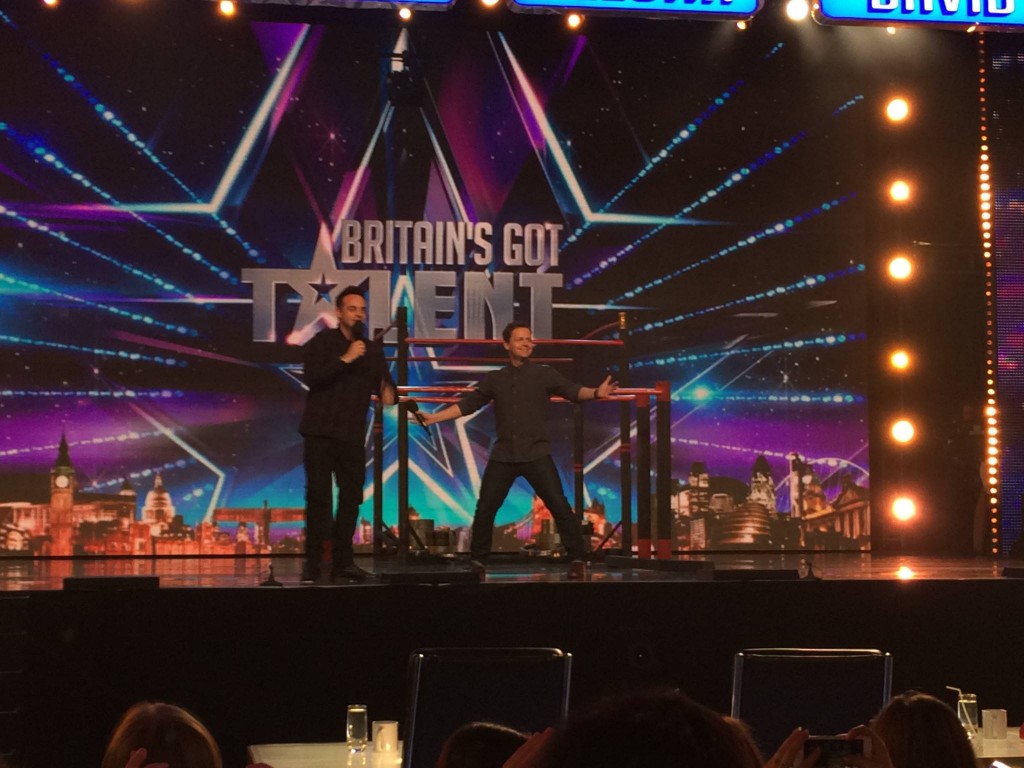 I am once again enjoying a bit of Strictly Come Dancing this year. It is a very well produced programme. Visually there is possibly not much that compares to it from a live perspective. The bond the celebrities build with their dancer is a beautiful thing to witness in itself.
The first two celebrities have left and to be honest so far it has been spot on. They were clearly the two worst dancers on the nights they went out. Last week was a shame as I really like Anneka Rice but her performance sadly was not very good. It is a real shame to lose Kevin Clifton so early, as I think he is a terrific dancer and choreographer.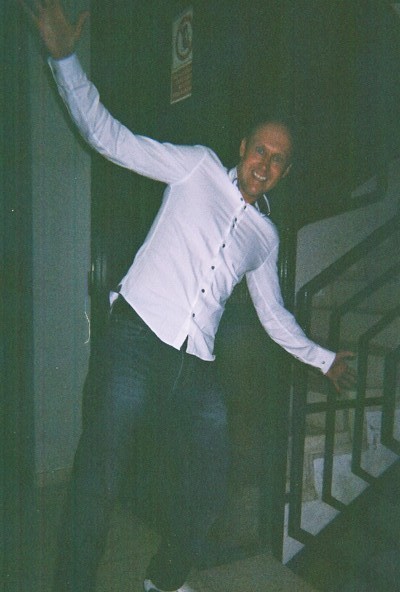 I went to see The Man in the White Suit at the Wyndam's Theatre in London last week. A new version of a classic comedy play. It is very fast paced and there is a lot going on to enjoy and digest. This new take includes original songs written by Charlie Fink from the band Noah and the Whale.
It stars the wonderful Stephen Mangan in the title role. He is excellent in it and works very hard for his cash. There is a fair bit of physical comedy and running around from him as the story unfolds.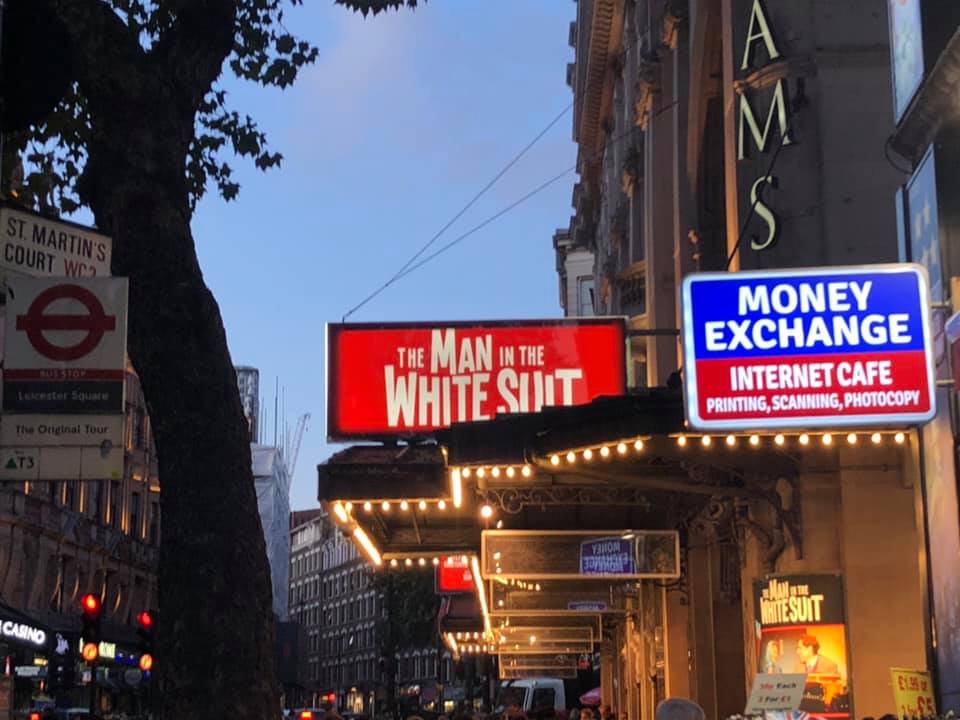 It also features the fantastic Kara Tointon. She is brilliant and puts in a top performance. Plus she gets to display some of her dance skills that served her so well on Strictly. She is a great dancer. Then you also have the legend that is Sue Johnston. She plays her role expertly and gives a masterclass in comedy timing. The whole of the cast are quality and bring this very silly, yet very clever comedy to life getting plenty of big laughs.
The songs in it fit perfectly with the time it was set plus are really catchy, which works well. There are lots of classic" scene" set ups that are executed with such precision. It is not quite a farce. It is probably just a step up from that. But it is lots of fun, if you fancy a giggle and I guess a more old fashioned type of comedy show with an excellent cast. Then go and see it. It is a joyous experience.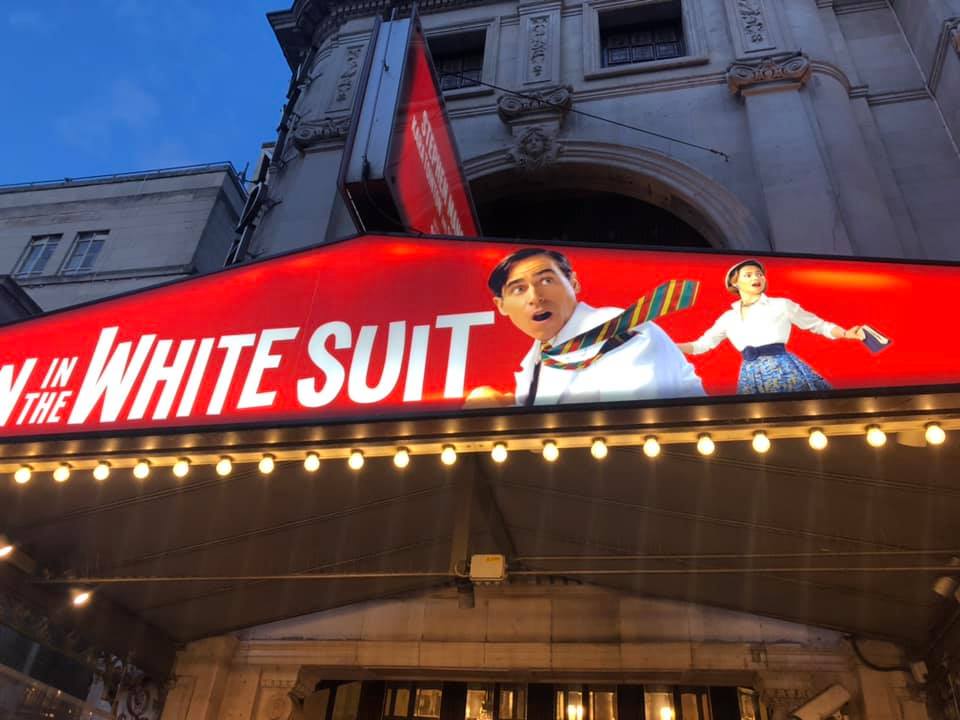 I am a season ticket holder at Tottenham Hotspur. We are not having a brilliant time at the moment. I was at the Stadium in my normal seat when we were beaten seven-two by Bayern Munich in the Champions League. Needless to say that is the worst defeat I have ever seen in person. In general our results and performances this season have been very up and down. I was hoping the next league game after the European disaster would see us bounce right back. However we produced the worse display that I have seen for years and deservedly lost that game to.
It is a tough time for the team at the minute. I am a hoping that when the going gets tough, the tough get going. And we can show the fight and character we need to get out of this situation to improve our current position. I have supported this team all my life, through the good times and the bad, the highs and the lows. I would not have it any other way or change anything. It is all just part of following your team. Enjoy the successes and manage the disappointments. Just like in real life. That said I am going to enjoy the current break for the Internationals more than usual this time.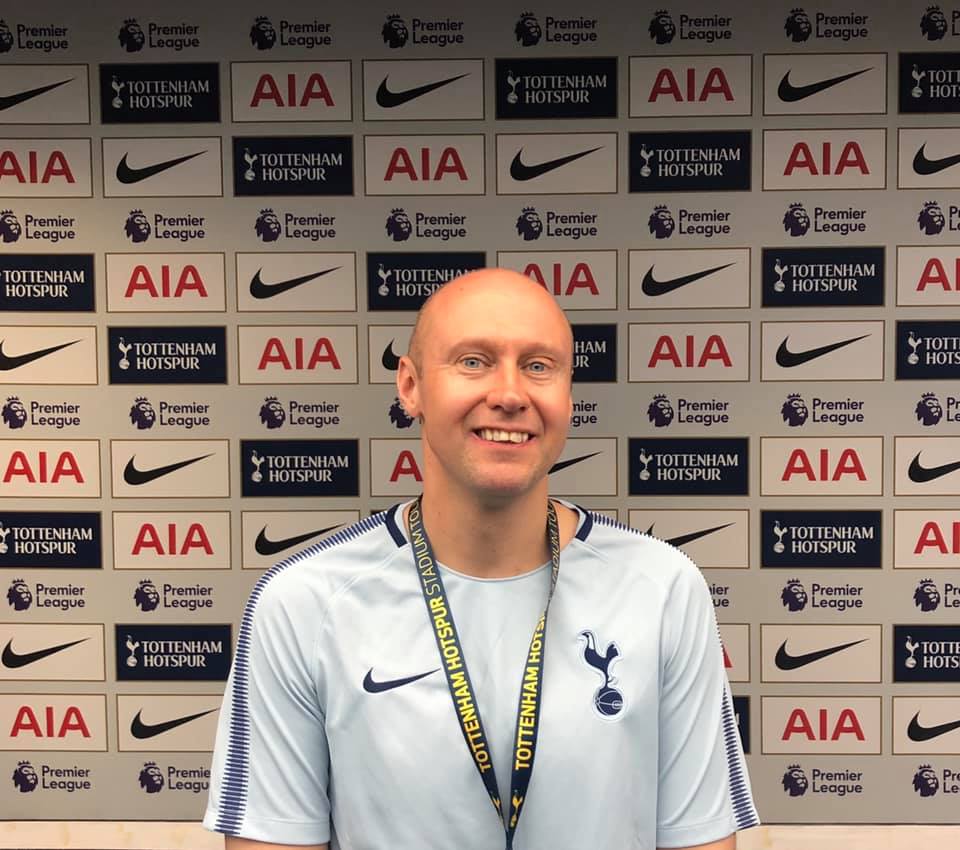 A week tomorrow on Sunday 20th October my friend Mike Sterling is performing in the ace Stars of The West End show at the Kenton Theatre in Henley On Thames. He has an amazing voice and is a top quality performer.
As well as singing at my fortieth birthday party he has also played the Phantom of The Opera in the West End and the iconic Jean Valjean in Les Miserables.
The rest of the cast have all performed in some huge productions in London to. There are four of them in total. They will be doing the big numbers from shows such as Phantom, Les Miserables, Evita, Chess, Grease, Cats, We Will Rock You and many more. There are actually two performances on the day. I have seen this show several times before and it is sensational.
There are also VIP Tickets on offer which include front row seats, a drink, a two course meal and a meet and greet with the cast. I will be there and I am really looking forward to it. The live West End band is conducted by Douglas Waugh, who is only Sir Tim Rice's Musical Director. For more information and ticket details just follow the link here. https://kentontheatre.co.uk/event/stars-of-the-west-end/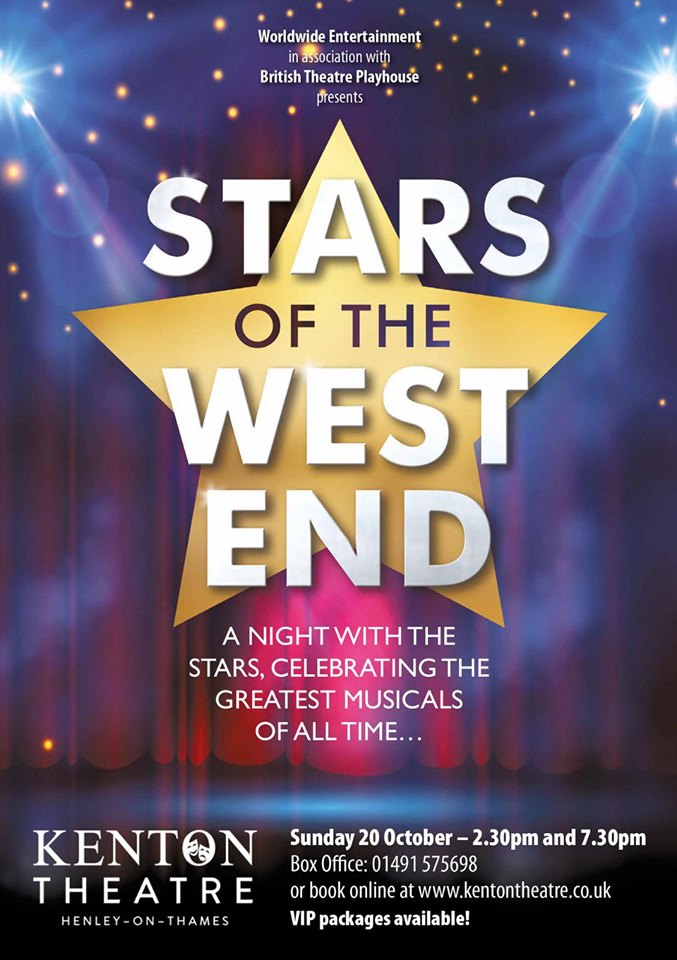 Have fun and we will catch up again in a couple of weeks. Cheers Neil.