It is all still a bit odd currently isn't it? We have all turned in to our own health and safety advisers. Every day is like one big continuous risk assessment. That is how I am finding things anyway. I want to start going out and doing a bit more, yet I still want to be as safe as possible to protect myself and everyone around me. I am of course following all the rules and wearing my mask when and where it is required.
I am limiting the amount of people I come in to contact with as basic maths tells me this has to reduce the chances of acquiring the virus. I have not quite reached Sheldon from "The Big Bang Theory" level yet but I am a lot more aware of who and what is around me at all times than I used to be, which is no bad thing at the minute. We all need to pull together to do the right things and help each other through this situation.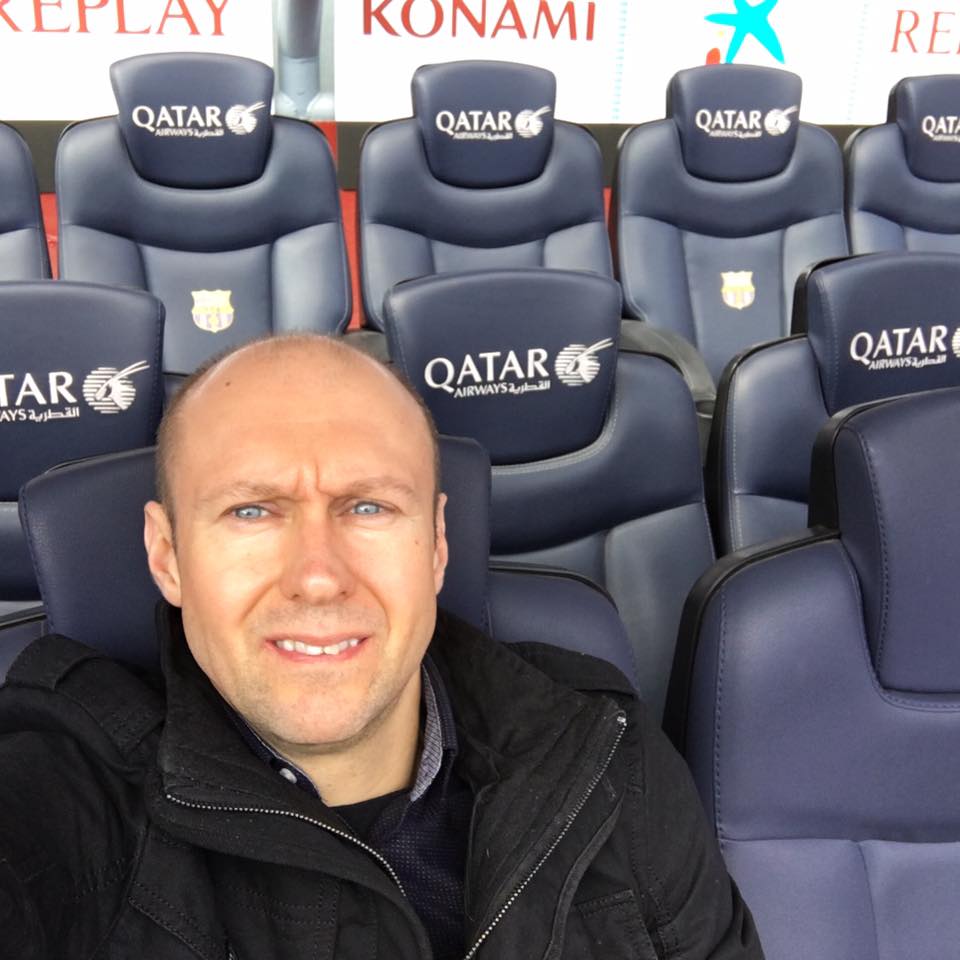 I am still mainly favouring outside entertainment and gatherings as if I am honest I feel they are safer and easier to manage. Recently I did try out another one of those Drive In Cinema events, even though I was not totally sure about them from my previous visit.
This one was at Knebworth House, which is a fantastic setting. They have so much space there and the house was in view from where the screen was set up. It was a bigger screen this time round, although it was a much larger venue.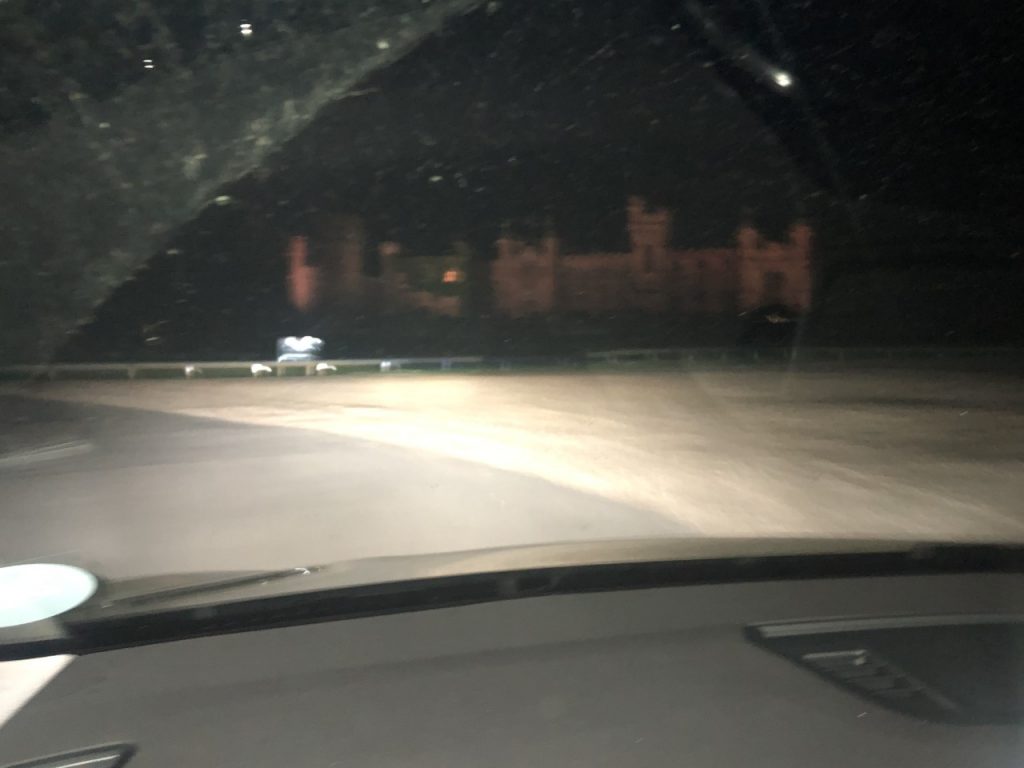 As before when you arrive they give you a speaker for your car when they check you in. Then you are directed by several marshals to your own space to park in. To be fair they made sure we were happy and could see the screen alright. I did have to visit the facilities before it started. They were properly spaced out with hand sanitiser stations on the way in and way out. Not something I used to review or even consider but the world is a slightly different place now.
The film they were showing was the absolute classic "Back to the Future", which is really what tempted me to try another movie in this way. It is just such a great film! It began at half past nine therefore it was dark for most of it, which I found much better, as you could see the screen easier. And it also added to the atmosphere and cinema feeling. I preferred that to my last first visit to a Drive In that we did in the early evening sunshine. We also sneaked in our own Peanut M&M's, which again made it feel more normal.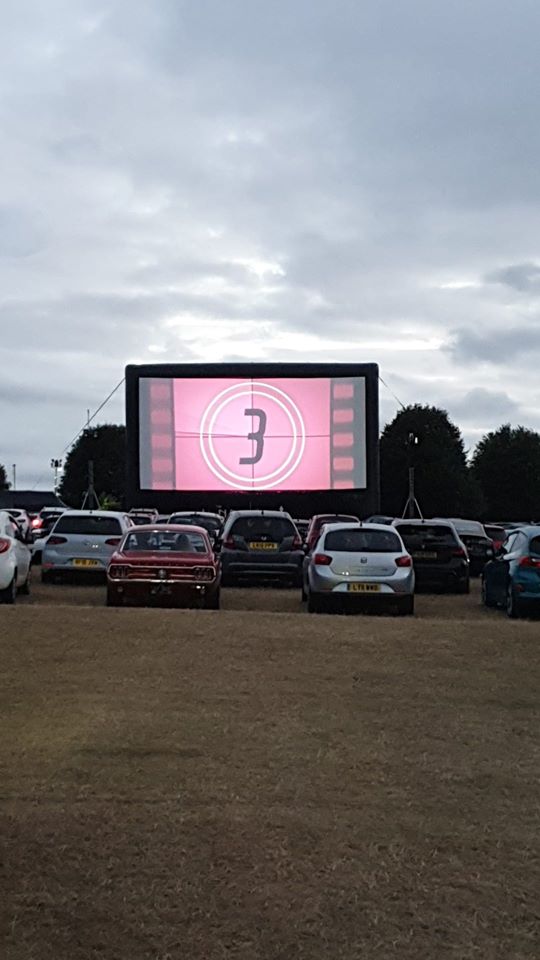 I enjoyed seeing it again. There were actually a few bits that I had forgotten about or misremembered. It was a bit darker in places than I remembered as a child. It does examine a lot more life issues in more detail than I thought, plus it contains a few swear words. So either they were edited out of the version I originally saw or back then nine year old's were deemed to be able to handle such language or possibly my parents let me watch films above my age group. It is very cleverly put together with the references between the past and what was the current at the time the film was released.
It was still good seeing it again even sat in a car parked in a field next to a massive house. This experience was better than my first try at this new style of event. With the actual cinemas re-opening, I am not sure if the "Drive In" thing will keep going. It is different and gets you out of the house and at a shared event. However I think may be the two of these I have now attended could well be enough for one year. It is always good to try new experiences and I have done that now.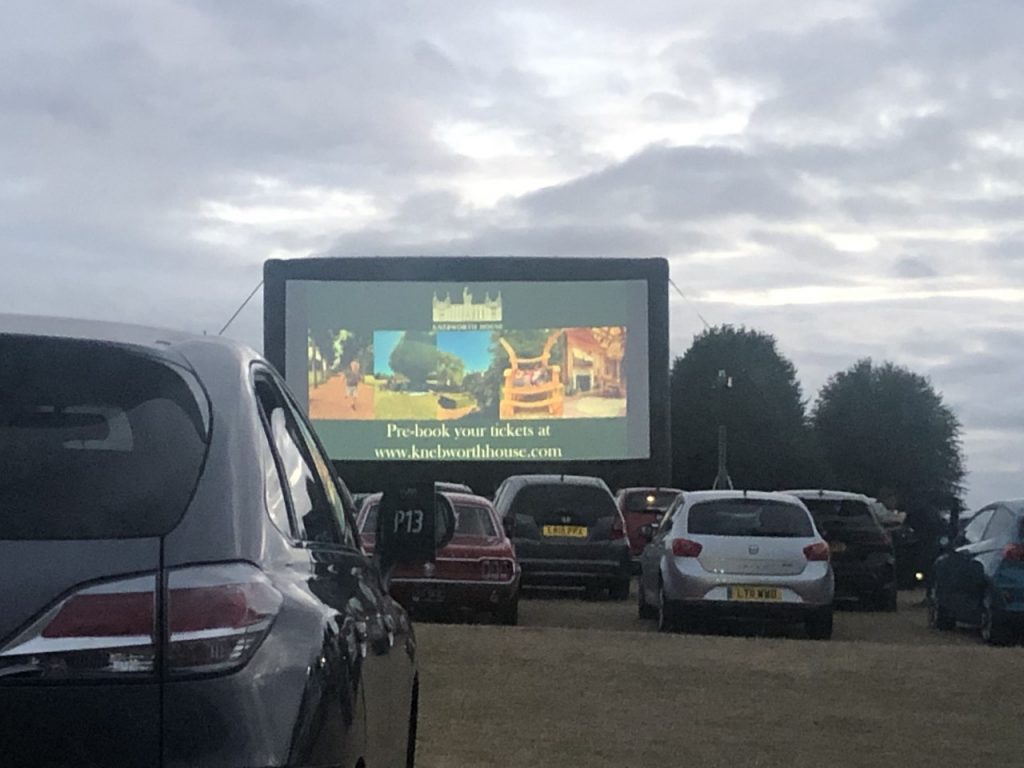 Staying with the theme of trying out new outside entertainment options last Thursday I went to a Picnic in the Palace event at Blenheim Palace. Unbelievably although it is not that far away from me I had never been there before. A friend of mine had noticed it and suggested we go and because we both fancied a few drinks we booked a hotel in Woodstock for the night. It was as it happened the first time I had been there to.
We arrived late afternoon. It is a lovely town and even in these times seemed pretty busy and I noticed as we were finding a parking place that it has plenty of decent looking pubs. I duly noted that for the future. The hotel was of course following the social distancing rules as we checked in. I was a little unsure in staying in one at this current time but it was organised and managed well.
The Palace grounds were only about a twenty minute walk away. It all started at seven thirty, so we strolled there from the hotel at the required time. It was a lovely day weather wise fortunately, dry and sunny. We walked up the main entrance enjoying the views as we headed towards the event entrance.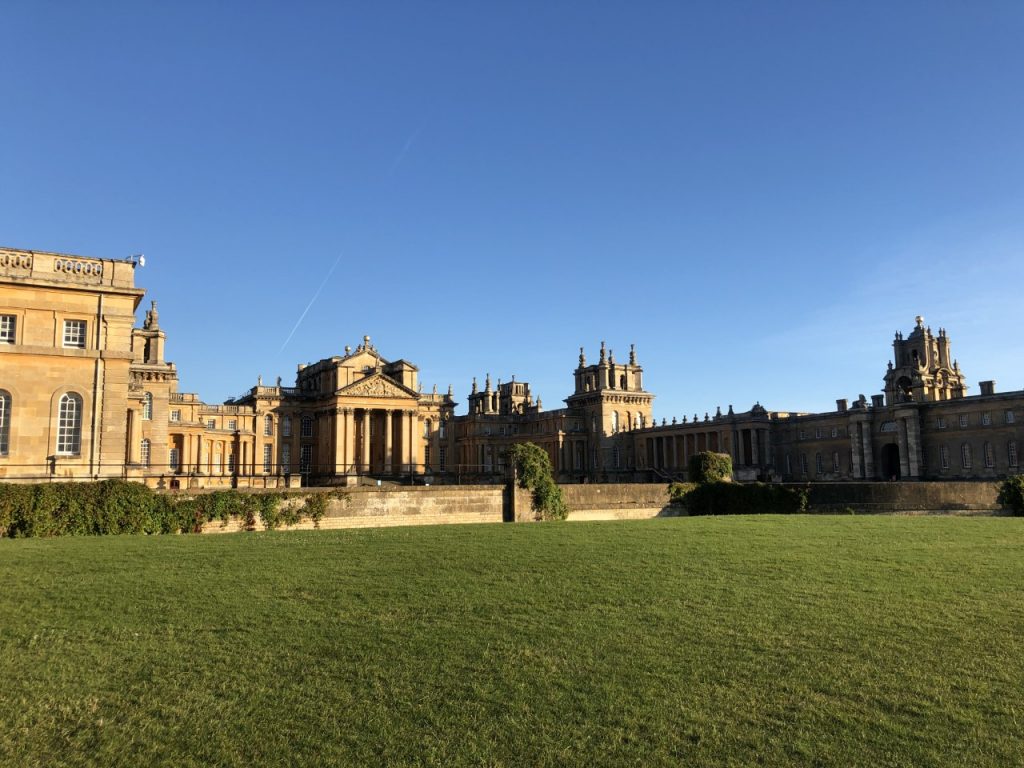 When we arrived there was no queue so we checked in very easily and we were shown to our seats. We had a bit of luck. We had booked seats for two, which should have been two deck chairs. But we got upgraded to a proper table meant for four, which was a right result. The tables were well spaced out from each other. It was a comedy night that we had booked to see. The stage was set up away from all the seats, with the Palace behind us and the lake to our left. It was a lovely setting.
They were serving drinks out of a caravan but because the event numbers were so well managed and everything was carefully set out. Getting drinks from the bar and bringing them back to the table could be achieved with the required social distancing. As part of the ticket price you got what they described as a grazing picnic, which they delivered to your table. Fair play it was crammed with food. It included bread, crackers, cheese, hummus, fruit and vegetables. It did what it said on the tin and it took us most of the evening to slowly eat our way through it.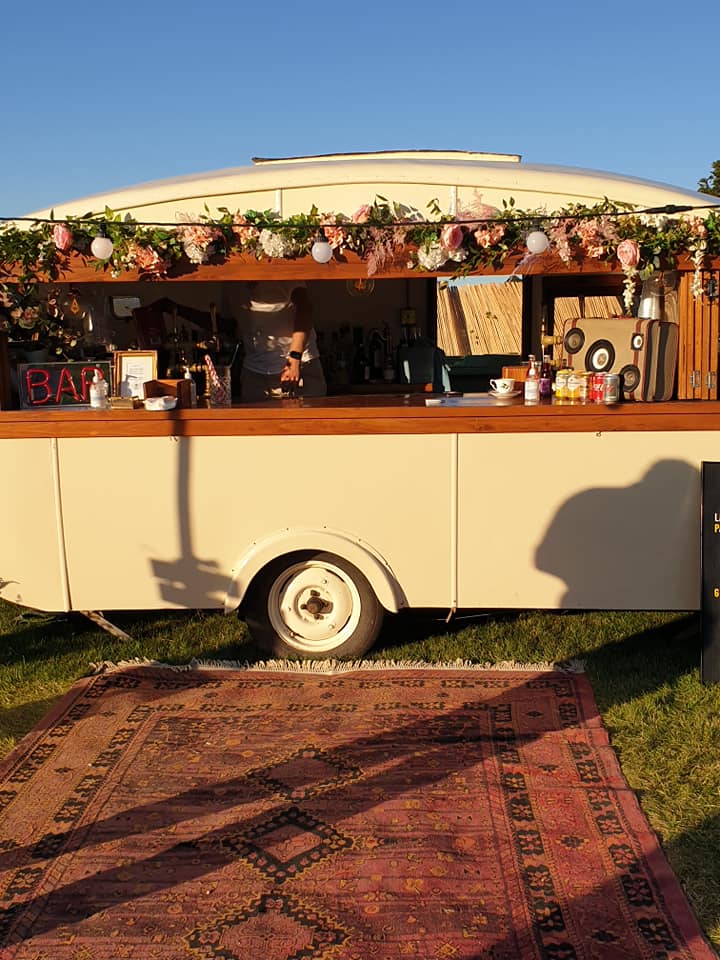 While we were stuffing our faces the comedians performed. Having done a little bit of comedy myself I could see that it was a tough gig for them. For starters the stage was miles away from the audience plus when it got dark they could not see anybody in the crowd. That said they all did an amazing job and were great.
The tickets for the whole thing were not cheap but I thought that it was all brilliantly organised, I would go to something there again. Everyone there was very well behaved and enjoyed themselves. No heckling which was helpful as the comics would have struggled to see where it was coming from.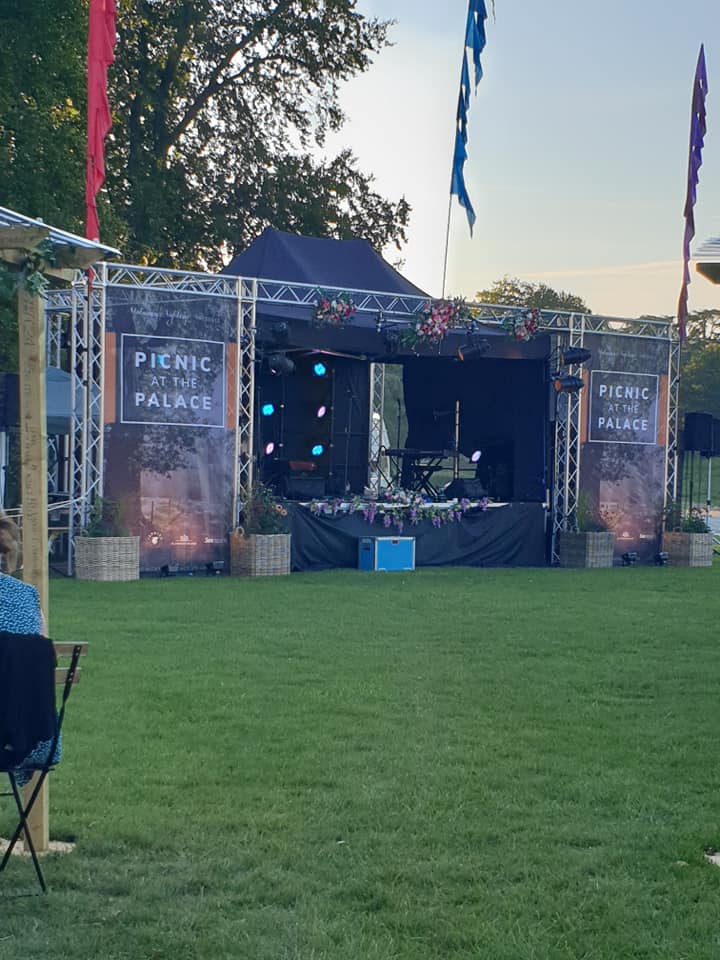 The comedy night was MC'd by the fantastic Rich Wilson who I have seen a few times before. He is always ace. The first act was Michael Odewale, who was great. We then had a short break which was my queue to dash to the caravan bar to get a few more drinks. Red wine as it happens, a nice Merlot. The second half of the comedy featured firstly Olga Koch who has been on my radar to see for a while and she did not disappoint. She was excellent. She is also very funny on Twitter to! Seeing her was a result!
Then it was Jacob Hawley who I had never seen live before. I had seen him around Broadcasting House a few times but not seen him do a gig. If the name sounds familiar he is responsible for several BBC Podcasts. He was really good and was performing even though he had a pregnant girlfriend who could be about to give birth at any minute. Luckily for everyone he managed to finish his set.
The headline act was also somebody I had seen before at The Tringe Festival last year. It was the hugely talented Jayde Adams. She was very funny and treated us to some Opera. She has a fantastic voice and in that setting it seemed the perfect way to end the evening. You might know her from the Channel 4 show "Snack Masters".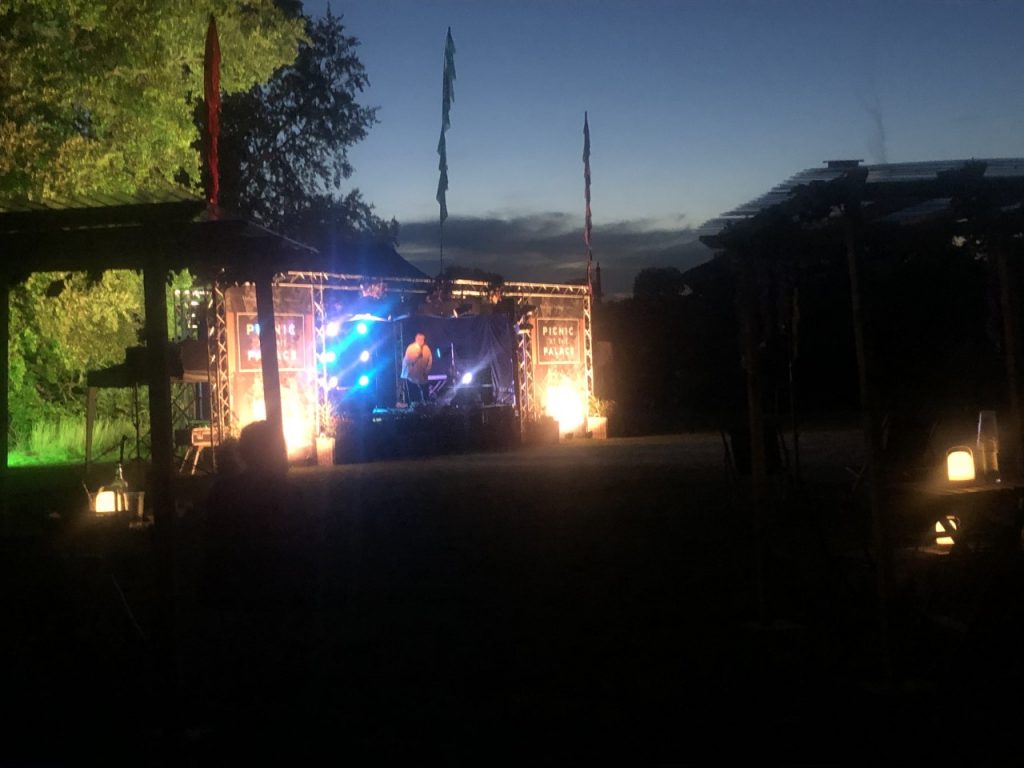 It was so good to go be able to go out and enjoy some live comedy again I have really missed that, such a fun and entertaining night. Just before the headline act they gave us some amazing Chocolate Brownies for desert. For a man who always likes to finish any meal with something sweet that was a big bonus. The whole thing was masterfully done as you would expect from an event that was hosted at a Palace.
As we were walking back to the hotel I had a very short chat with Rich Wilson through his car window as he was leaving with the headline act and his girlfriend Jayde Adams, which was nice. As we were having such a good time we did treat ourselves to one more glass of wine each when we got back to the hotel. After a decent night's sleep and a lovely Eggs Benedict for breakfast. We then left Woodstock. I would definitely go to something at Blenheim Palace again, they have got lots of events on and they are worth checking out.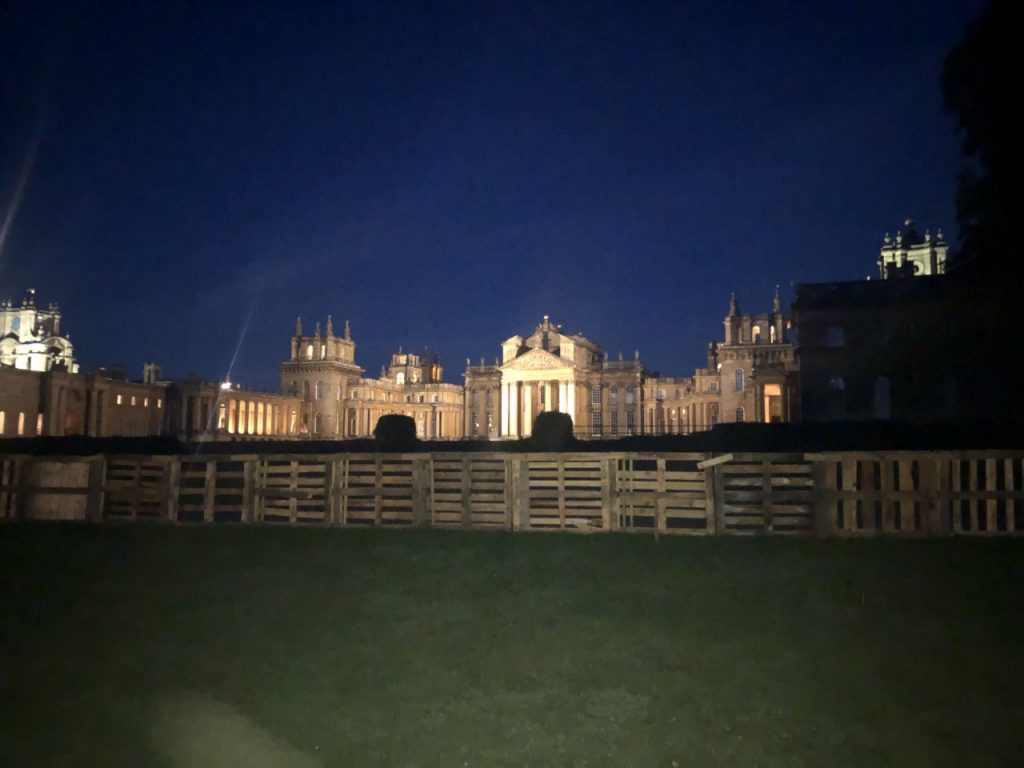 I appreciate that I am well behind the times here but what can I say I have had a bit more time on my hands than I would normally have recently. Therefore I have finally got round to watching the whole of the first series of the Ricky Gervais show "After Life". Yes I know I am still a series behind but I am working on it. I have always been a fan of his work. I follow him on Social Media and I feel like he used his experiences on there in certain aspects of this project.
I thought it was really good. There are some great moments and scenes in it. The cast are amazing! He has got such a talented array of performers involved with it. The great thing is that they cross so many generations of the comedy scene both past and present. It is not laugh a minute but there are some huge laughs in it. There is a focal point and as ever with his stuff the main story and several sub stories, so you have an interest in all the character's lives to a degree.
I think I could relate a little having worked in local radio to some of the stories that the local free newspaper he works on has to cover. I am not convinced any of those are made up. I reckon they could all be real things reported in these publications over the years. Ricky is really good at taking you on an emotional journey and then dropping the C-word when you least expect it. I am looking forward to seeing the second series, which I plan do to at least before the third series which he is currently writing is released.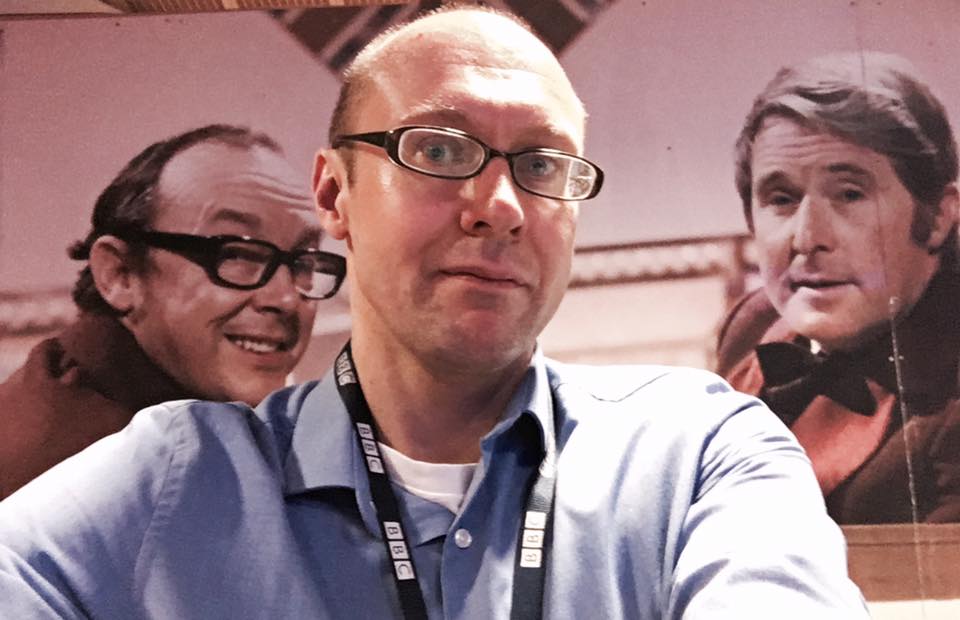 The Premier League Football season is over albeit a bit later than normal this year. My team Tottenham Hotspur finished in sixth place which means we have qualified for the Europa League. Or to put it another way not made it into the Champions League, which we have enjoyed playing in for the last few years. It is time to have a bit of a rest and then comeback stronger and better next season. There is only a short break before the new season is due to start back up in early September.
Spurs have already released their new kit for next season. When did it become a thing to change it every year? I am sure at one point at least they used to last for two or three years, so you could get used to it and work out if it was lucky or not. Now with more strips, there are more that I do not like as much regularly coming out.
The new kit is alright but as you have to make it different every year you almost feel they are changing bits for the sake of it. Relax I know they change them ever year to try to extract more money from the loyal fans. If I am honest I do find it a bit annoying but I cannot rule out that I might still buy the new shirt. I know, I know, I am part of the problem!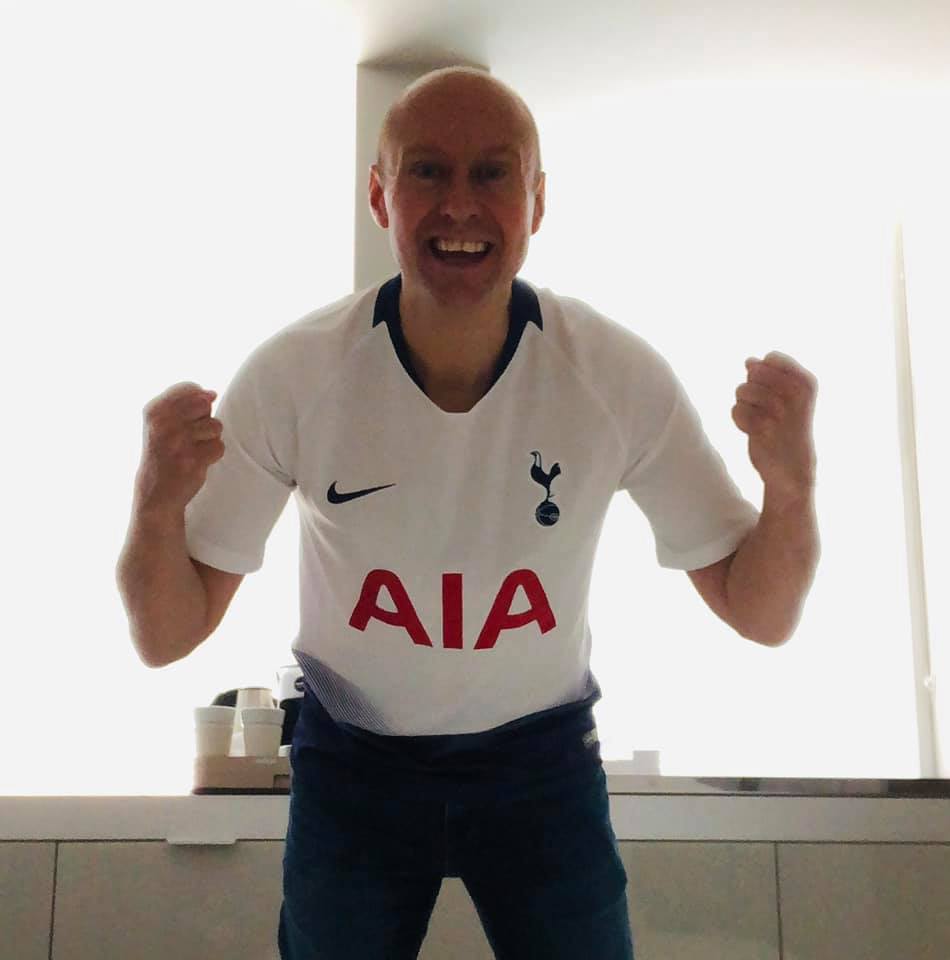 I found a new mobile phone application to play with last weekend. It gives you the chance to put your face on certain celebrities. It offers you the chance to face swap in short little video clips that it supplies. I tried a few out initially and they did not look that different from the originals and you could not really see that it was me. I then tried a few that I thought might really stand out to see which one I could post on social media for a laugh.
I hope you are sitting down for this bit as I put my face on a short eight second clip of Britney Spears. And it is the most terrifying thing you are ever likely to see. I must confess I thought that it was so bad and shocking that it was funny. I would also argue that in at least two of the scenes I looked weirdly attractive as the American singer. I will warn you that it might give you nightmares but here is a link so you can see it for yourself. Some people may find the following scenes offensive! https://www.facebook.com/796795590/videos/10163808501395591/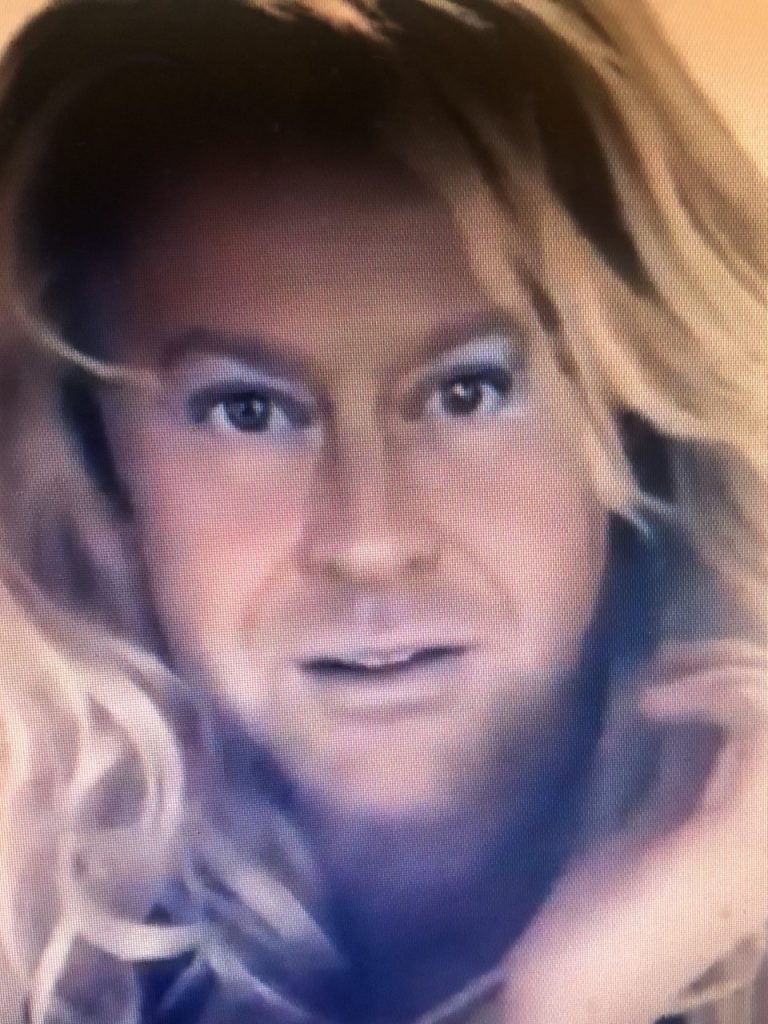 I did also do one of me as The Rock, which because we both favour a similar hairstyle actually looks alright. It is interesting to see what I would look like with arms that big. I have already deleted the app from my phone now as I fear I may waste far too much time doing these for fun. Plus after the reaction to the Britney one I do not want to lose all my online friends. I did just see it as a bit of fun but if you have seen the clips I will apologise as you cannot unsee them, those images will be burned into your eyes forever.
Last Tuesday it was the end of series finale for my weekly Pop Quiz. I had been doing it for the last fourteen weeks having started it a few weeks into lock down. It seemed like a good time to take a break. I will probably bring it back again as we head towards winter as I did really enjoy doing it. To make the last one for a while memorable I decided to dress up as Elvis Presley. If you want to watch any of the episodes of "Quigger's Plays Pop" they are all still on my Facebook page. It was just for fun and a laugh. Here is the link to see the final show if you missed it. https://www.facebook.com/796795590/videos/10163792438540591/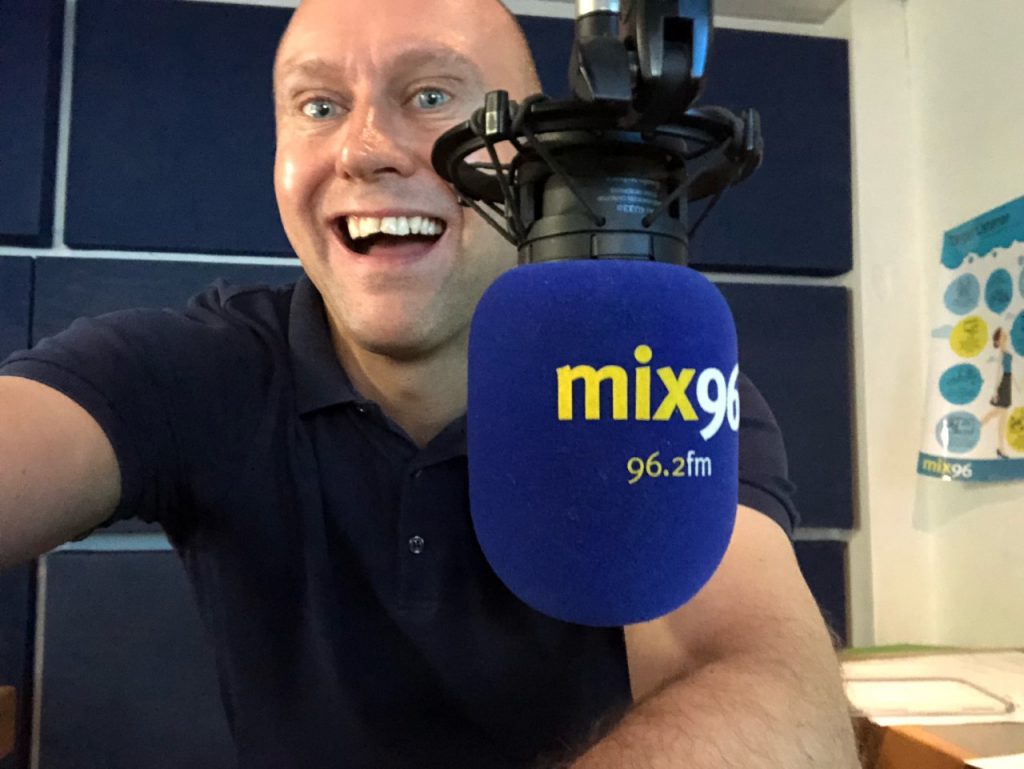 Have fun and we will catch up again soon. Stay safe! Cheers Neil.