Here we are then back in Lock Down for the third time in England. When you consider that it is only about two months until the first anniversary of the initial one it does highlight how long this terrible virus has been a huge issue. The nature of the disease it being a Flu variant meant we all knew it may be a bigger problem sadly during the winter months. Possibly early estimations of when the threat might be averted were a little to on the optimistic side from some areas. But here we are again and it has to be the right and sensible thing to do.
We are all missing seeing family and friends. It is hugely frustrating to be missing out on so many things and events we would normally all do during the year. However what we are being asked to do at the minute annoying though it is, is a small sacrifice really compared to what our Grand Parents and Great Grand Parents went through for us. See it possibly as our chance to return the favour by looking after them this time. I would take staying in the house over being stuck in a ditch somewhere while being shot at any day of the week.
The new variant has made the situation worse but we now have several vaccines that are being rolled out to combat this thing to enable us to be able to ultimately get our lives back. The work of those scientists to produce these injections so quickly is amazing. It shows just how far medical research has come to be able to get to this stage in such a relatively short space of time. We need of course to protect the vulnerable first. And generally I think they are doing it in a fair and sensible way. That said as soon as it is my turn to be offered it I will be straight down to the Doctors with my arm out ready.
The main issue driving the government's decisions has not changed from the start as far as I can see. Making sure the NHS can cope with all medical emergencies has to be a priority for all of our sakes. The Staff of that organisation have done a super human job over the last year. I cannot even imagine how tough it has been for them, but I do appreciate their "Herculean" effort. I would obviously like to thank them all so much for what they have done and continue to do. We will get through this thing by working together and looking after each other. It will be under control and we will be able to return to the things we love doing at some point.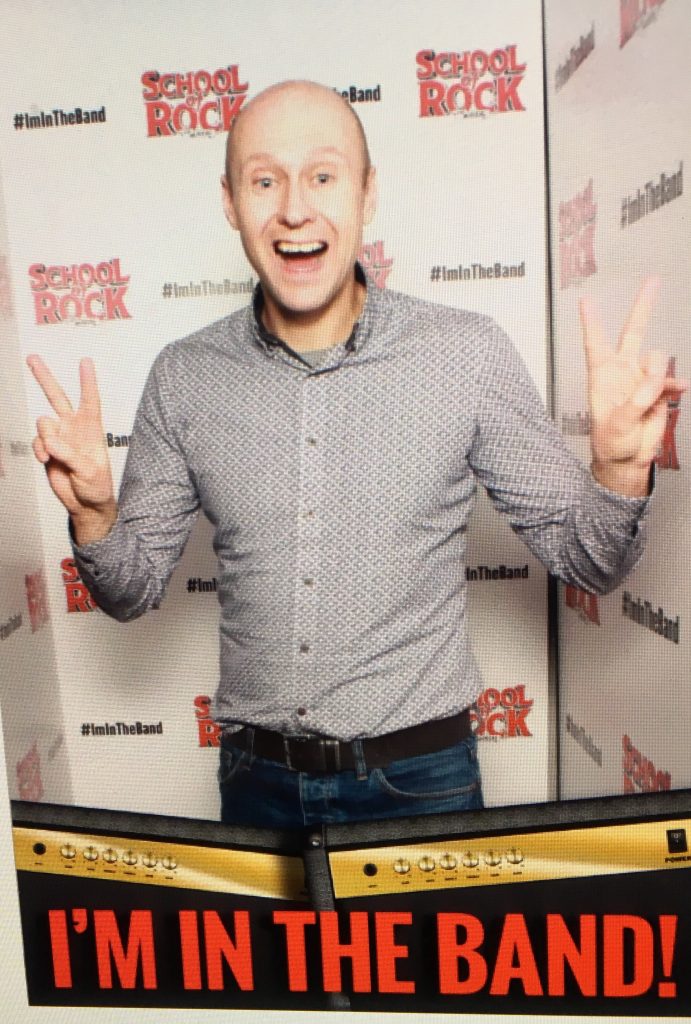 After seeing Joe Wicks had returned with his PE lessons, I had no choice but to bring back my weekly Pop Quiz. I enjoy doing it and I know people have fun playing along with me. I do not take myself or it too seriously. It is simply meant to be a bit of fun every Tuesday night at 8.30pm. If you have not done it before why not give it a go? It lasts around thirty minutes and it is just me asking some music based questions and having a laugh.
It is called "Quigger's Plays Pop". If that title does sound familiar I believe there was once a music quiz on television hosted by the ace Keith Chegwin called "Chegger's Plays Pop". Any similarities are of course purely coincidental and if you think the theme tunes to both sound almost identical but for a few subtle tweaks then you are spot on. But let us look at it as a nod and a tribute to that programme just in case there are any lawyer type people reading this. Here is a video of the latest episode, so you can watch that and then decide if you to want to get involved next week. https://www.facebook.com/796795590/videos/10164496880380591/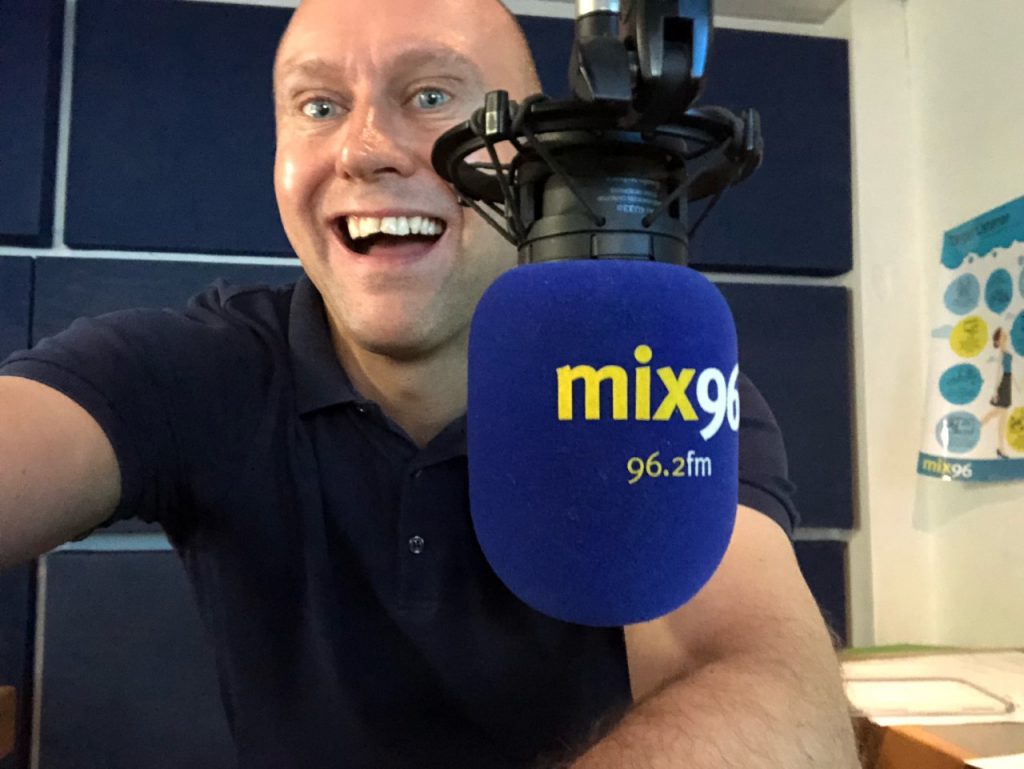 I am trying to use the current situation to get as fit as I possibly can. Between me and you I am trying to get the six pack back that I had when I was eighteen but that may be out of reach. I am pretty sure all I had to do back then to achieve that was just ten sit ups a week. It appears a little more effort is required in your forties. I am running for nine miles three times a week. That is followed by forty-minutes on the exercise bike. On the other three days I do weights and home Pilates sessions. Then on all of the days I do Yoga and sit ups. I treat myself to a day off on Sundays.
Towards the end of last year I got one of those resistance bands not really knowing what they were about, if I am honest. Anyway from this month I have added a twenty minute evening online work out with the band to my routine. I have not quite mastered the use of it yet, plus I did not realise they come in different sizes so mine needs to be stretched quite a lot to do the moves. I figured another bit of exercise a day cannot do any harm but I am not sure if I like working out with it or not yet. If nothing else I will burn a few more calories.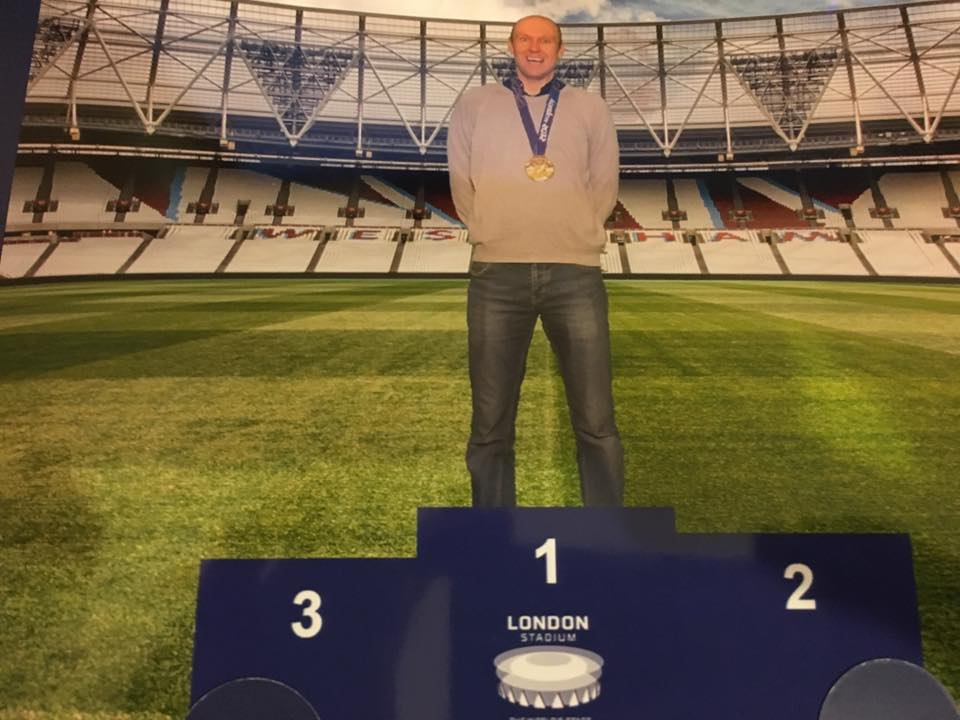 As my girlfriend's quest to try to find "Neil Friendly" films, continues, alongside her aim of exploring the entire back catalogue of Quentin Tarantino. We watched Django Unchained. It did manage to keep my attention, which is a positive as it is a long movie. I enjoyed it. And it was clearly his take on a slave movie come western, I think. Like a lot of his stuff it had a pretty high body count. There was plenty of blood everywhere. He seemed to kill almost everyone off including himself during his own brief cameo appearance.
Earlier in the day she had given me a beautiful green jumper as a present. As we were watching the film we were having a few wines. As I said it was a very gory film with lots of people getting shot. After it had finished and I am still not sure how I managed to achieve this I somehow threw my glass of red wine in the air! It went everywhere over the sofa, over her and also over my brand new top. It looked like I had recreated a scene from the film there was that much claret in the room. Is that what they mean about things you watch having a subconscious effect on you or am I just a clumsy idiot? You decide!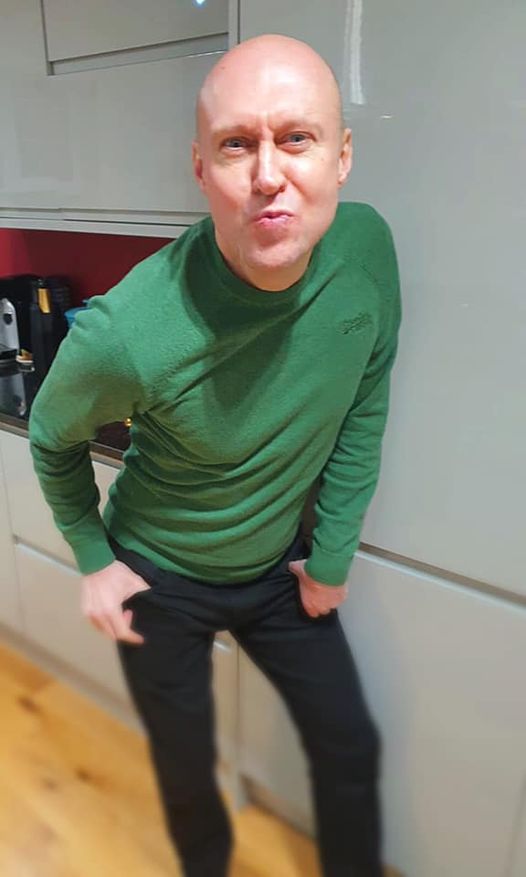 I thought I would give the television show Staged ago this week. It features David Tennant and Michael Sheen basically on Zoom chats talking about a fictitious play they are meant to be rehearsing online. Their other half's both make appearances and there are some pretty good cameos.
Each episode is only about fifteen minutes. They are very easy to watch. In a way it is basically about two actors having mini breakdowns at home. They made two series one in Lockdown 1 and the next in Lockdown 2. I have nearly finished the final one but I suspect they might try to make the trilogy as they will now both be stuck at home once again.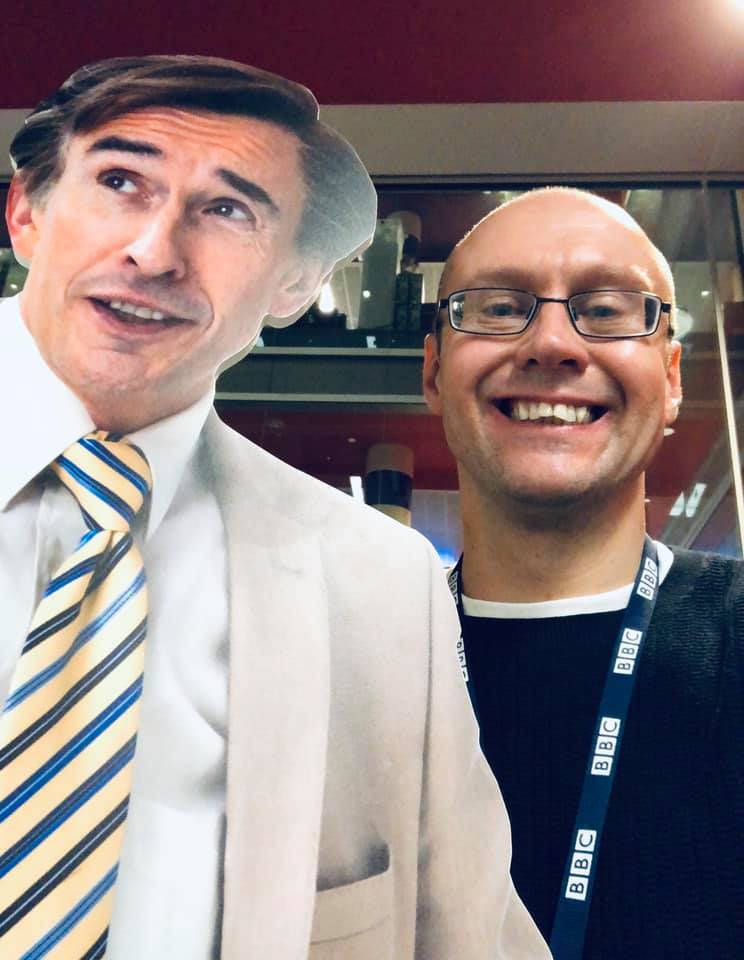 One of my horses "Force Ten" had a run at Exeter last Sunday. Sadly he did not put in a very good display. He got too excited before the race and shot off to quick meaning he faded near the end. He came in seventh out of eighth, which is not ideal. He is getting his flu jab and therefore a bit of a rest this week.
The important thing is that he came home safely. We need to calm him down before his races. Does anybody know of any good relaxation podcasts that they can maybe recommend? It is all part of the fun of being involved with racing.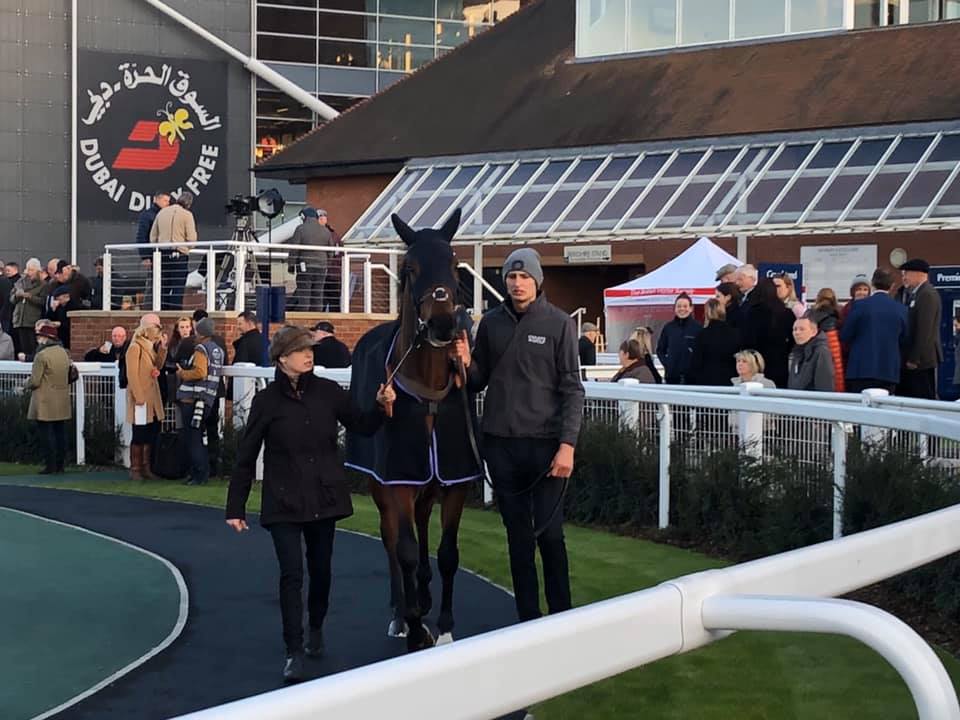 It has been quite a decent fortnight for my team Tottenham Hotspur. We have reached the final of the League Cup beating Brentford to secure a place at Wembley in April. We have made it through to the fourth round of the FA Cup. In the third round we played Marine at their ground which backs on to houses, people were watching the game from their back garden's which was a bit strange. We won 5-0 with sixteen year old Alfie Devine becoming the youngest player to not only play for the club's first team but to score for them to. It was nice to see some of the young players getting a chance.
In the Premier League we are in sixth position. Things are generally going alright but not as good as they could be. We continue to drop too many points when we are winning games and that is costing us dear. This season is a bit odd with games mostly played with no fans or when it allowed just a few thousand supporters. I think that has had effect on some results. It is looking like being potentially the closest title race in years. That should make the next few months exciting and action packed. Plenty more highs and lows to come my way I am sure. Come on you Spurs!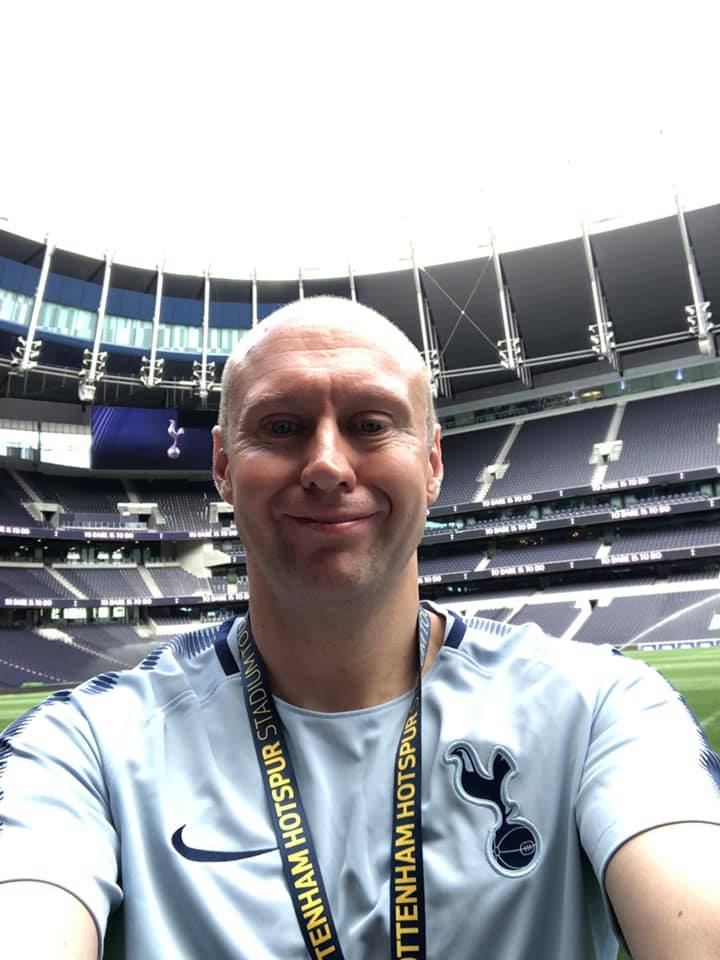 On a slightly separate note I was delighted to see that the great Mauricio Pochettino has been appointed as the new PSG boss. He was one of my favourite ever Spurs manager's. I was actually sad to see him go. I liked his style and the way the team played under his guidance.
It was such a shame he did not win a trophy with us. I wish him all the best in his new role. He has inherited a great squad there. I am also very pleased that he did not end up at another English Club or I would have found it tough when we played his team.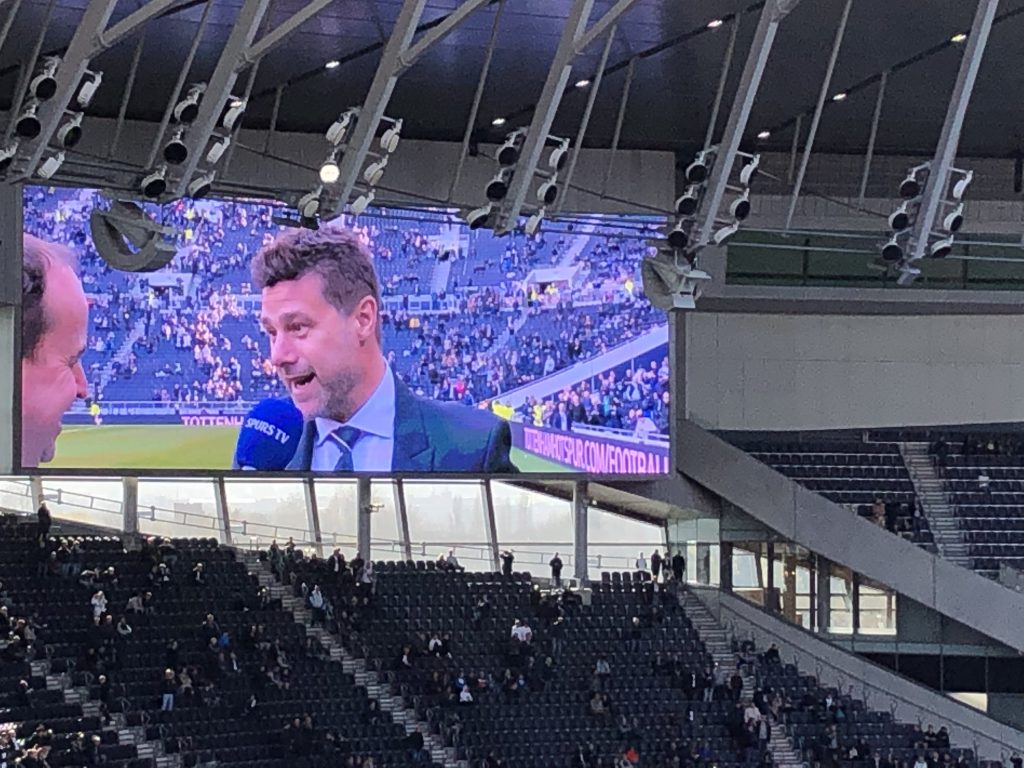 You can listen to me still on Saturday afternoon's between 2pm – 4pm on Radio Ninesprings https://www.radioninesprings.co.uk/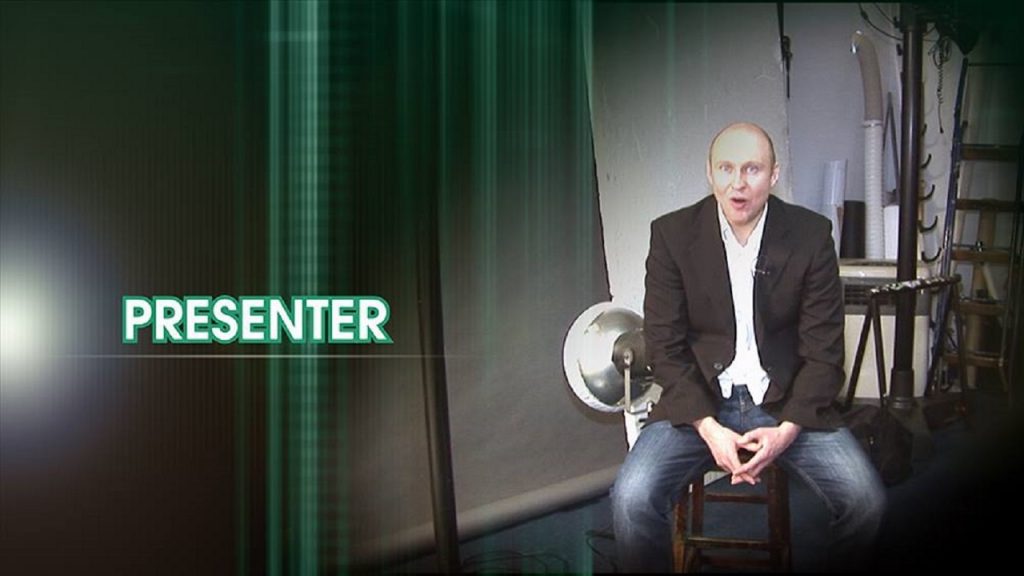 Have fun and we will catch up again soon. Stay safe! Cheers Neil.