Hi there, how are you doing? I hope you have had a really good couple of weeks. Mine have been nice and busy with loads of fun things going on. A couple of Sunday's ago I spent a brilliant afternoon seeing a stand up comedy television show being filmed in the BBC Radio Theatre. It does sound slightly bizarre that but it is actually a nice venue for comedy.
The show features new and up coming acts. Who have been scouted up at the Edinburgh Festival by producers. And who then get invited to perform that latest show for the cameras. Which is fantastic for them, as unless you are a McIntyre, Kay, Manford, Murray or Carr you will probably not be releasing a comedy special on DVD or Netflix, so it means they get a quality recording of that show to keep and enjoy for ever.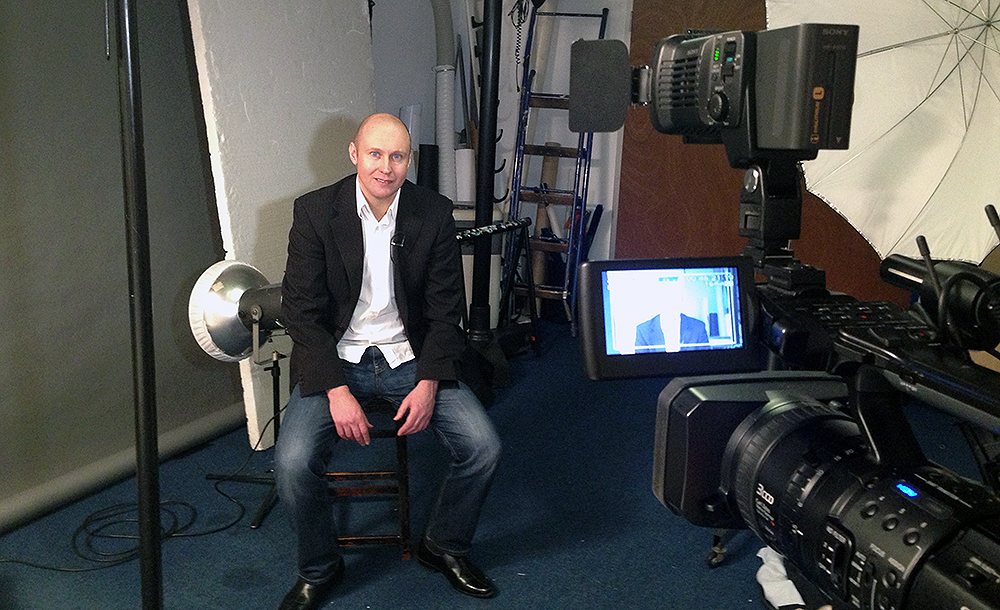 I saw two comedians perform their full Edinburgh Shows. As it was a TV show they had the brilliant Mark Olver as the Warm Up man. I have seen him a few times and he is always fantastic. Great at his job. While being very funny and inclusive. The first act was Chris Washington. Who I actually saw arrive at reception with his lunch in a well known supermarket's carrier bag. He is clearly still very grounded and enjoys keeping it real. He was nominated in the Best New Comer category at the famous Scottish Arts Festival for his show Dream Big (Within Reason). Which he performed for us in full.
The show was excellent. Really funny and well performed. Like all good shows it was personal and very much about him and his life. Telling the story of how he ended up at the Edinburgh Festival and as a result of that. Then doing the show for us at the BBC. I would happily see him again. He is very likeable and entertaining. I would definitely go and watch another one of his full length shows. There are no real new ideas in comedy. You just need to say funny things to make people laugh. And that is exactly what he did. It was a pleasure to witness what I think might be his first full length television appearance.
The next comedian on the bill was somebody I had heard of but again had not seen perform live before. It was the wonderful Suzi Ruffel. She was amazing. Right from the start of her hilarious Fringe Show Keeping It Classy. I felt I was watching a tour de force of a performance. She was so at ease but at the same time alive. It was impossible to keep your eyes off her. Telling jokes is one thing but commanding the whole of the room is a whole other talent. I personally felt that, coming through in her act from the second she walked on stage.
Crucially of course as ever with any form of comedy. Her show was very funny and very clever playing with stereotypes from her world and the world in general. It is almost a voyage of personal discovery. She takes us on. She is very honest and open about her life. It features her doing regular impressions of her parents. Which I guess could not have been that easy for her, as her mum was sat in the audience.
She has supported Alan Carr and Josh Widdicombe on tour. And there is a bit of a buzz around her. Which having seen her do her stuff. I do understand. She is also individual enough in her material and self to carve her own niche in the comedy world. If you get the chance to see either of these two perform live. I would recommend you do so. It was a very funny afternoon spent laughing in an iconic venue.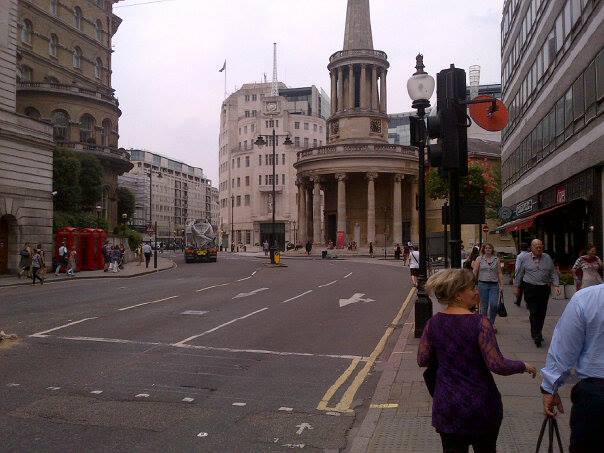 I spent another night out enjoying a show in the West End. This time at The Harold Pinter Theatre to see the Harold Pinter play The Birthday Party. Which surely must be the perfect place to witness such a thing. The cast for this production was amazing. It featured Toby Jones, Stephen Mangan, Zoe Wanamaker, Peter Wight, Tom Vaughan – Taylor and Pearl Mackie.
I had only seen one Pinter play previously. Which was an amateur production that my mate starred in. The night I saw he managed to ad-lib a line from Alan Partridge in to it accidentally. Nothing like that happened during this one. Although of course the man who played the famous Dan in Partridge Stephen Mangan was in it.
The play itself was good. With an all star cast like that, it was performed perfectly. The staging and the effects were brilliant. I thoroughly enjoyed it. Although I do have to make a confession. If I am honest I cannot say that I totally understood the plot or indeed the ending of the story. I did not really get it. I wonder if that is Pinter's intention to leave it up to the individual what to make out of what they have just witnessed. Either that or I really missed something from the story line. The ending did confuse me some what.
However I absolutely loved the play. It had me engrossed from the start to the finish. I really wanted to see it. As I had heard it was good, which it was. Plus how often can you witness that many great actors playing alongside each other. If you would like a wine review for this theatre. I can confirm they serve a very nice Rioja there at normal theatre prices of course.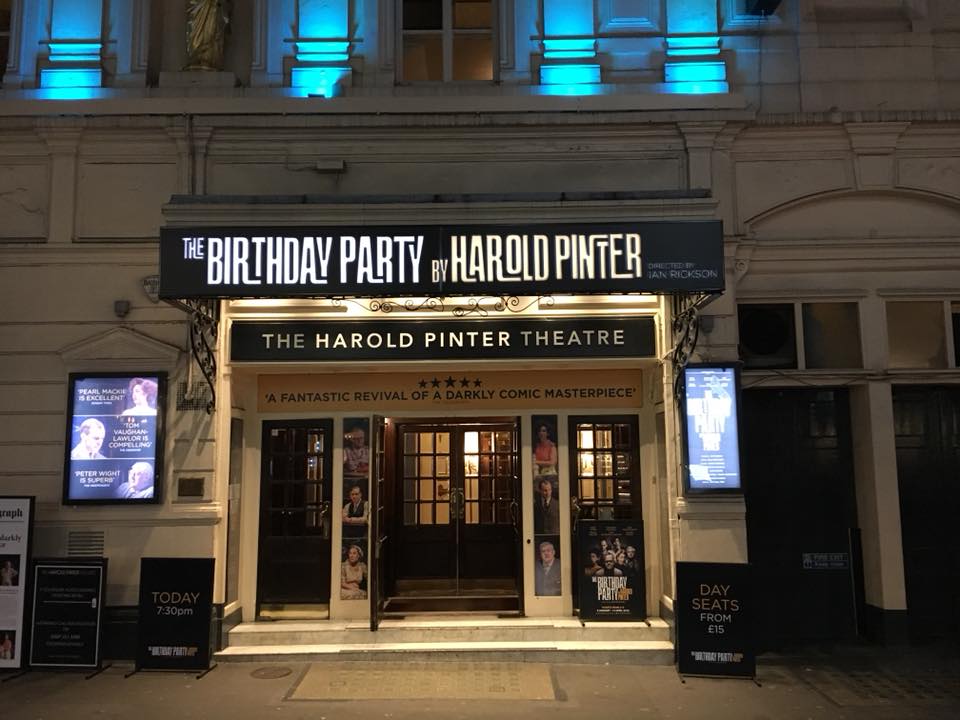 I met one of my cousin's in London recently for a few drinks. We ended up in The Porter House just off Covent Garden. I had walked past it a few times over the years but I had never actually been in. I did not realise that it was as big as it was, spread across a couple of floors or that they had live music in there. We arrived at the bar just as the band were sound checking. You should of course never judge a book by its cover. But seeing them set up on what looked like the world's smallest stage, right behind the bar did not initially fill me with confidence that they would be any good.
I should of course had a lot more faith. I mean I guess it is unlikely you would get a gig in a big pub in Central London, unless you were any good. Not only did they sound great together musically. They did a nice and varied selection of well known songs from all sorts of genres and bands. Vocally they were pretty good to. I was impressed and enjoying watching them play. When they shot up even higher in my estimation by for comedy effect changing some of the words to some well known songs to in my opinion at least, make them even more amusing. A fun night out with good music and good company.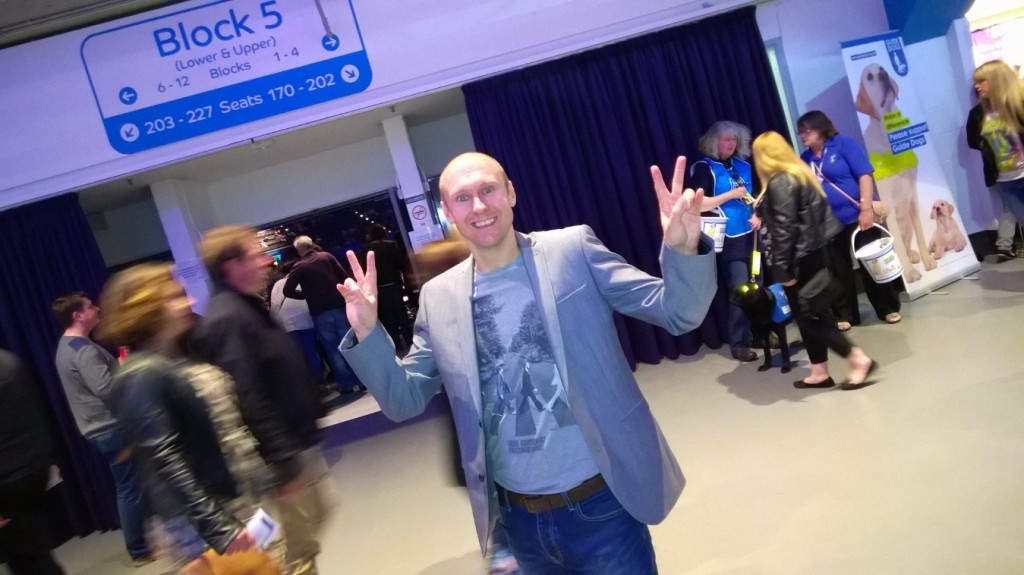 Tottenham Hotspur have made it through to the FA Cup Quarter Finals after beating Rochdale 6-1 in a replay at a cold and snow filled Wembley Stadium. The FA has been trialling the VAR system in a few games in this seasons competition. They did so in this game and it was an absolute farce. There was a goal for Spurs disallowed after it had initially been given and all the players returned to the centre circle after five minutes had past. The home side then got awarded a penalty seemingly from out of nowhere. It was scored but then a minute later disallowed. And the taker booked.
None of the fans at the game had any idea what was going on. It was not obvious what they were reviewing or even what the decisions were made for. They could not even cheer the penalty as nobody knew it was going to be given. It just meant during the first half that the players and the fans for a total amount of nine minutes were just stood around in freezing conditions looking confused and asking each other what was going on.
This cannot be the future of the game. It just disrupts the rhythm of the game and leaves the fans in the ground confused about what they have actually paid to watch. I did not think it actually helped with anything. I think that goal line technology is an improvement. But VAR a big no for me in its current state. It is endanger of destroying the game I love.
That all said I am delighted Tottenham are still in the competition. I would so love us to win that trophy. It was great to see Llorente get a hat-trick and Walker-Peters get his first goal for the club. It very much keeps the season alive. I will be going to the next league game today at home against Huddersfield. It is another must win game as we must keep the pressure on the top four. As we really need to start out first season at the new stadium with Champions League football. And a top four finish will do that just in case we do not win the trophy this year. We have a huge game against Juventus at Wembley on Wednesday. Which I am very excited about going along to. It could be a big month for the club.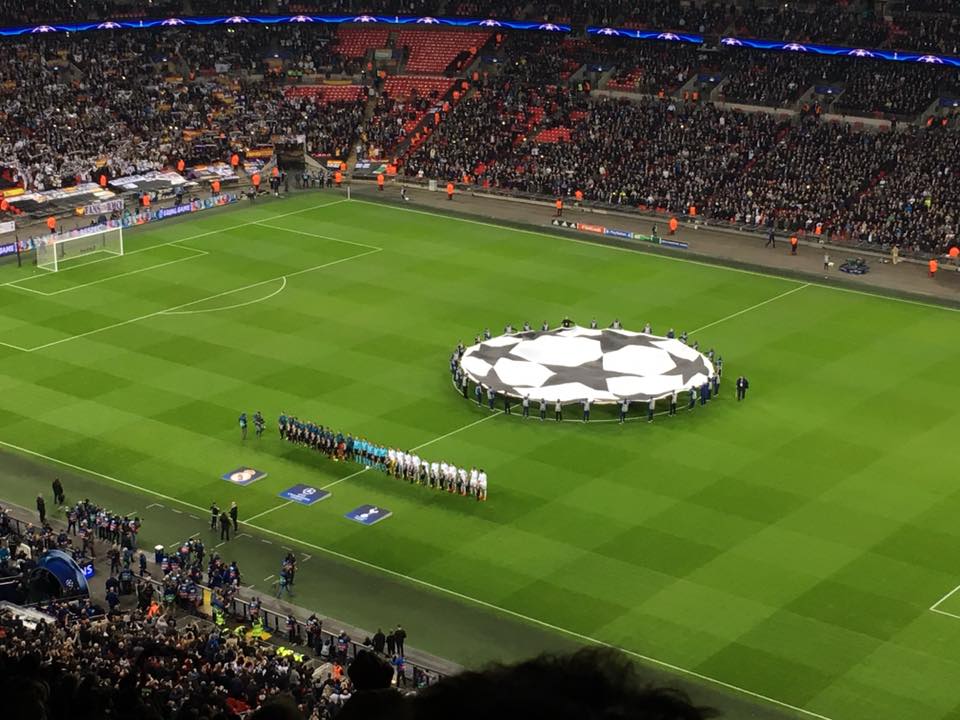 Just a quick reminder that I do have a new podcast out for this year. It is basically a radio show on the internet with no music. It features stories from the past, opinions from the current and bits of some of the many interviews I have done during my twenty years working in radio.
In the latest episode, find out which group once opened a bottle of beer for me. Plus what happened when a mate tried to turn the tables on an interview I was doing with the wonderful Sarah Parish by feeding her questions to ask me. Here is a link to the latest episode on I-Tunes. https://itunes.apple.com/gb/podcast/the-neil-quigley-radio-podcast-ep5/id1236437663?i=1000403988707&mt=2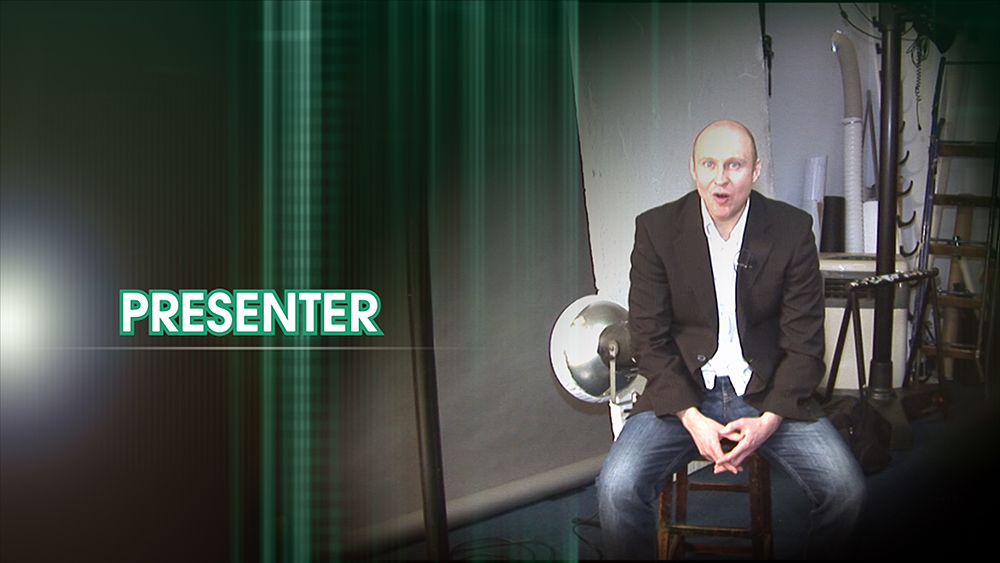 I am currently reading the excellent book from comedy Guru Logan Murray "Get Started In Stand Up Comedy". Which is brilliant and helping me write some new material that I hope to perform later in the year. It is full of great practical advice, as well as lots of fun and creative games to play. To help with ideas, jokes and routines.
I have the added benefit of having already completed one of his courses and having performed under his guidance. Which was such a fun and rewarding experience. And one I would recommend to anyone.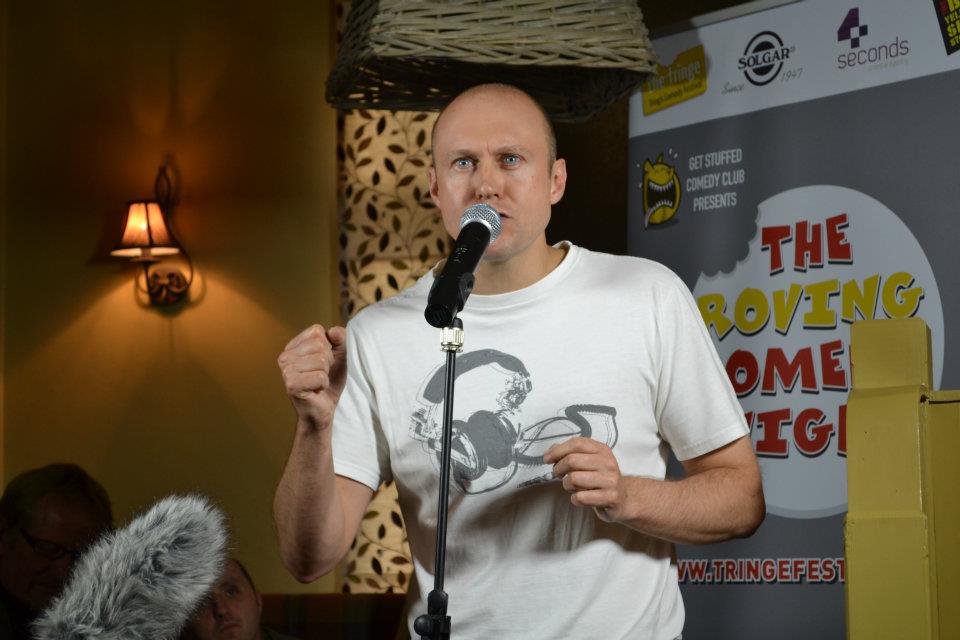 The BBC Radio 4 Extra comedy programme that anybody can write for is currently back for its latest series. It is hosted by the wonderful Angela Barnes. It is a topical news show with plenty of satire. It is recorded every week at the Radio Theatre in front of an audience.
Therefore if you do get a joke on to the show, you know the laughter is real and genuine. I am once again throwing a few one liners their way looking to sneak a few in once again. It is called Newsjack and it is on every Thursday night at 10.30pm.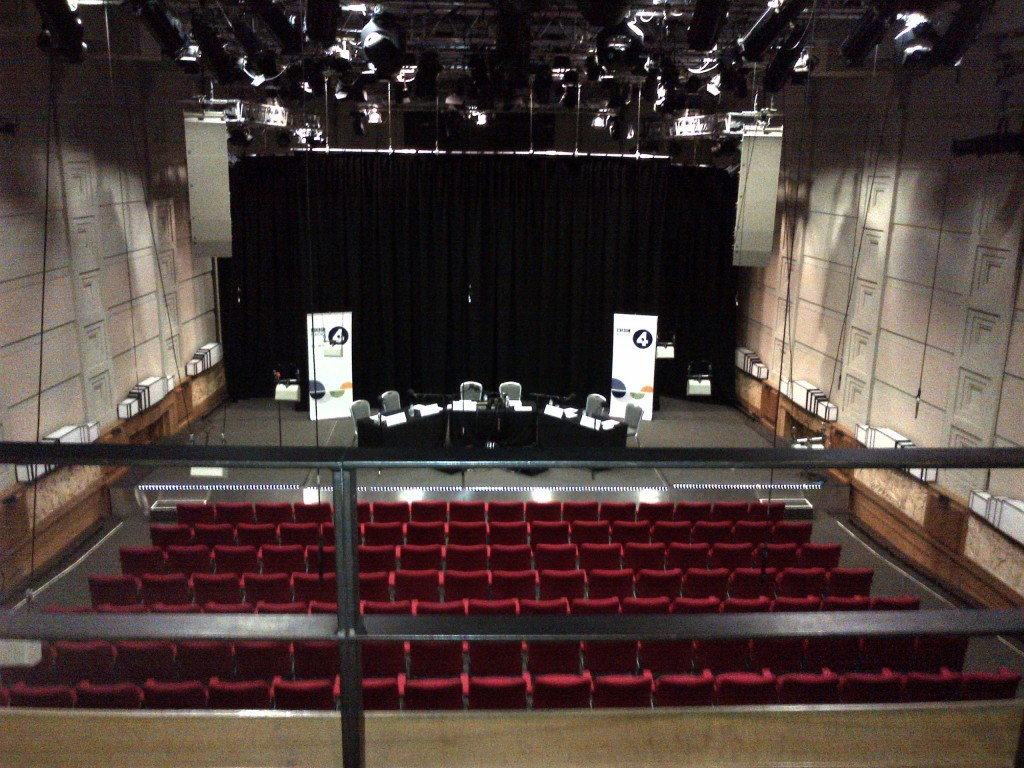 Have fun and we will catch up again in a couple of weeks. Cheers Neil